When most Americans are feasting and celebrating on Thanksgiving day, some people are killing, dying, or vanishing. Creepy Thanksgiving crimes, unfortunately, are a ghastly tradition, too, one we rarely speak about. But disappearances on Thanksgiving and other unsolved Thanksgiving mysteries can make for interesting dinner conversation to distract from the usual chatter about sports, or drunken-uncle rants about politics and religion. Just don't share any of these stories with the kids. Except maybe the D.B. Cooper one, because it has all the components of a good folktale.
Hijacker D.B. Cooper Disappeared in the Sky on Thanksgiving Eve
The only unsolved case of hijacking and air piracy in US history happened the night before Thanksgiving in 1971.  A guy calling himself Dan Cooper (later called "D.B." by the media for unknown reasons, but the name stuck) boarded Northwest Airlines Flight #305 in Portland bound for Seattle. Mid-flight, he revealed to the flight attendant that he had a bomb in his carry-on bag (he showed it to her), and promptly conducted the politest hijacking ever.
He got the plane to land in Seattle and demanded $200,000 in cash and two sets of parachutes. After these demands were met by the airline and the FBI, Cooper released the passengers and instructed the flight crew to take off and head for Mexico City.  Shortly after this flight began, Cooper sent the flight attendant to the cockpit for safety, strapped on one of the parachute sets, opened the plane's rear stairs, and jumped out into legend.
No trace of Cooper was ever found. Some of the money he stole was recovered from a forest outside of Portland many years later, but the man himself, and his true identity, remain a mystery to this day. Cooper became a legend and folk hero because of his boldness and polite demeanor, and the FBI gave up looking for him altogether, closing its case on Cooper in 2009 without ever having solved it.
Shane Montgomery Might Have Been a Victim of the "Smiley Face Killer"
The popular Smiley Face Killer theory claims that a cabal of serial murderers is operating across the United States, targeting white male college students, dumping their bodies in rivers, lakes, or ponds to erase physical evidence, and drawing smiley faces at the dump sites in order to taunt police. These deaths are normally written off as drunken drownings, but proponents of the theory maintain that there are remarkable similarities among the victims that can't be accounted for by mere chance.
One of the Smiley Face cabal's possible victims was Shane Montgomery, a West Chester University student who disappeared from the streets of Philadelphia during the Thanksgiving holiday in 2014. Shane's body was discovered several days later in the Schuylkill River, and his death was ruled an accidental drowning by the medical examiner. But the circumstances of his death –who (if anyone) he met with after leaving a bar after 2 a.m., how he wound up in the river to begin with – remain shrouded in mystery, lending credence to the proponents of the Smiley Face killer theory.
The Blount Family Was Killed by a Briefcase Bomb on Thanksgiving Day
The Blount family of Lake Worth, TX, were returning from a Thanksgiving outing in 1985, when 15-year-old daughter Angela Blount found a briefcase on the porch of their mobile home.  When opened, the briefcase exploded, killing Angela, her father Joe, and her cousin, Michael Columbus. Ten years later, a man named Michael Toney was convicted of the crime, but his conviction was overturned because the prosecution withheld evidence that contradicted witness testimony and exonerated Toney.
Some have speculated that the Blounts weren't the intended targets of the mystery bomber, and that the device was intended for one of their neighbors instead. Nonetheless, no further evidence has been produced in the case, and the entire affair remains a total mystery.
Rapper Soulja Slim Was Gunned Down the Night Before Thanksgiving
v
New Orleans-based rapper Soulja Slim (whose real name was James Tapp) was on the verge of mega-fame when his life was cut short by a gunman on Thanksgiving Eve, 2003. Though a suspect was arrested – who claimed he'd been hired to kill Tapp for $10,000 – the case was dropped due to a lack of witnesses.  Tapp's murder remains officially unsolved, including the identity of the person who hired the alleged hitman.
Soulja Slim's song "Slow Motion," a collaboration with Juvenile, became a Billboard number 1 hit six months later.
Teenager Karen Mitchell Vanished Without a Trace on Thanksgiving
Karen Marie Mitchell disappeared from Eureka, CA, on Thanksgiving Day, 1997. She was off school for the holiday, and she had just left her place of employment and stopped by a shoe store owned by her aunt and legal guardian, Annie Casper. Karen visited briefly with Casper, then headed home to prepare for the holiday festivities.  But she never made it there.
A witness claims he saw Karen get into a blue sedan driven by an older white man shortly after leaving the mall where her aunt worked.  This man has never been identified, though two high-profile suspects were examined in connection with the case. The first was convicted murderer Wayne Adam Ford, who fit the witness's description of Karen's kidnapper, but though he confessed to several murders, Ford  denied any involvement in Karen's case. Police were never able to tie him to the crime.
The second suspect was Robert Durst, subject of the recent HBO documentary The Jinx. Durst appears to have visited Casper's store several times, and was in Eureka the day that Karen disappeared. But like Ford, police have been unable to definitively link Durst to the crime.
Karen's fate remains unknown.
The Thanksgiving Murder of a Prominent Portland Attorney May Never Be Solved
At first glance, the Thanksgiving death of Portland, OR, public defender Nancy Bergeson looked like natural causes. There were no signs of trauma or other marks on her body, which was discovered in her living room.  But an autopsy determined that she had been strangled to death with a soft object, possibly a scarf, on Thanksgiving Day, 2009.
The circumstances of her murder are unknown, and because police initially acted on the assumption that her death had been natural, crucial evidence was likely lost from the crime scene in the early days of the investigation.
Her case remains open, with a high probability of never being solved.
Young Beth Lynn Barr Disappeared on Her Thanksgiving Walk Home
On Thanksgiving Day, 1977, six-year-old Beth Lynn Barr was walking home from school in Wilkinsberg, PA, to spend the holiday with her family – but she never arrived. Because Beth's father was a local cop, the police leapt immediately into action when Beth didn't come home. But it was all to no avail. Beth was never found.
A witness later reported seeing Beth being carried to a blue sedan driven by an older white man, and the car was traced to a local rental agency. But the agency's records showed that the car had not been loaned out that day; it was possible that the perpetrator had stolen the car for use in his crime, and returned it to the agency before anyone noticed it was gone.
Sadly, Beth's skeletal remains were discovered in a shallow, unmarked grave near Monroeville, PA, two years later.  She had been stabbed several times in the chest.
Her killer remains at large, identity unknown.
Shots Through a Curtained Window Killed Two People During Thanksgiving Dinner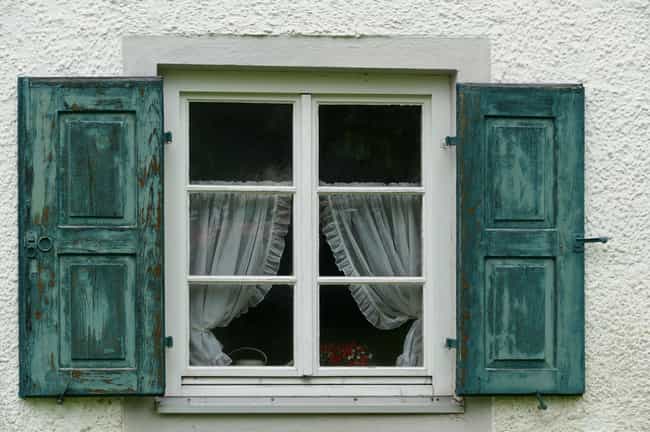 Shortly after 10 pm on Thanksgiving night, 2002, an unknown assailant fired shots through the curtained windows of Joseph and Evangeline Britt's home in Tacoma, WA. The Britts had been hosting a large Thanksgiving dinner gathering, with about 25 people attending. When the shooting stopped, two of those people – 19-year-old Kimberly Riley and 5-year-old Jermey Britt-Bayinthavong – were dead. Two other attendees were wounded but survived their injuries.
Witnesses saw a man with dark hair fleeing the scene in a pick-up truck, but he was never identified, and his motive for firing into a house full of Thanksgiving revelers remains a mystery, as well.
A Pennsylvania Bird-Watcher Made a Grisly Discovery on Thanksgiving Day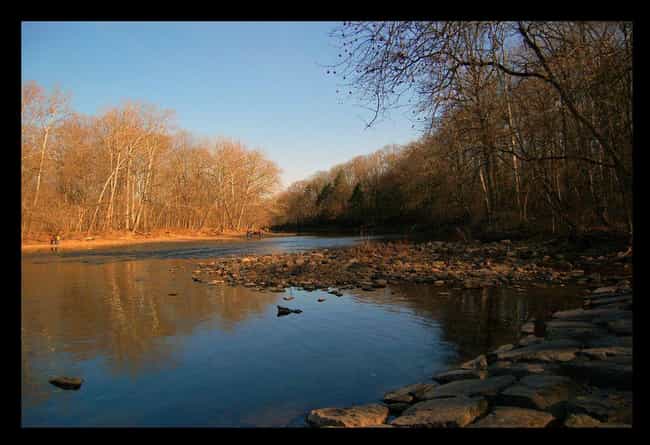 Many people enjoy spending time in nature on Thanksgiving Day, but for one woman in Bucks County, PA, this time of peace and serenity was interrupted by a grisly discovery.
She had spent the day at her boyfriend's home, indulging her passion for bird-watching while there.  But what she at first thought was a heron in Neshaminy Creek turned out to actually be a pair of sneakers. And those sneakers were attached to the decomposing body of a black male wedged between some of the creek's rocks.
The man appeared to be in his late teens or early 20s, and was wearing Tommy Hilfiger clothing. And that's the most anyone seems to know about him. To this day, both his identity and his cause of death remain unknown.
There's an Unsolved, Century-Old Thanksgiving Murder in New York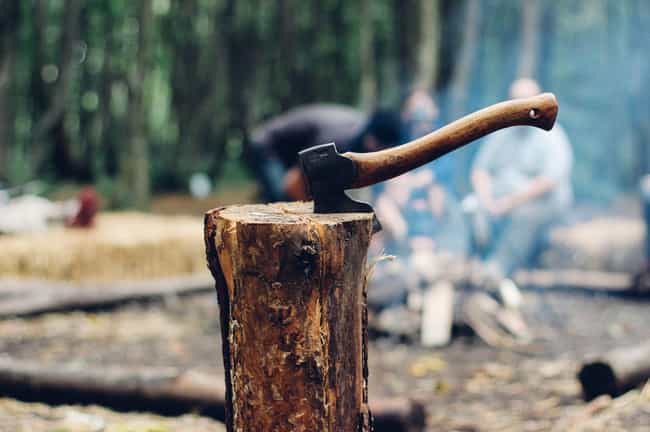 One of the oldest unsolved Thanksgiving murders occurred almost a century ago in Schenectady County, NY.
John H. Woodruff, a game protector for the county, left his home on Thanksgiving Day, 1919, to patrol the area, and never returned. His body was found almost two years later, in April 1921, buried in a shallow grave near a creek bed.
The top half of Woodruff's skull had been detached, indicating that he had been killed by a blow from a large object, possibly an axe. Woodruff's wife claimed he had received, then destroyed, a threatening letter a few months before his disappearance, and a witness reported seeing Woodruff arguing with another man on the day in question. Woodruff and the man then walked off together into the woods. It was the last time anyone saw Woodruff alive.
No suspect or motive was ever identified in Woodruff's case. After almost 100 years, his murder has remained unsolved.