Throughout the past decade, social media has not only become a place for everyday people to express themselves and share their opinions on a daily basis, but for the celebrities they follow and look up to to do the same. However, that doesn't mean that the celebrities always follow online rules, either, which is why there have been a shockingly high number of celebrities who got banned on social media in recent years.
Whether it be for posting nude photos as a form of protest against one social platform's rules and regulations, or giving themselves a self-imposed ban – there have been plenty of famous people banned from social media. And while some of them are slightly predictable, others may come as a surprise to their fans.
So for those who may not already know, and in response to some recent headlines that have been making news waves of the past few weeks too, here are 13 celebrities that have been kicked off social media!
Alex Jones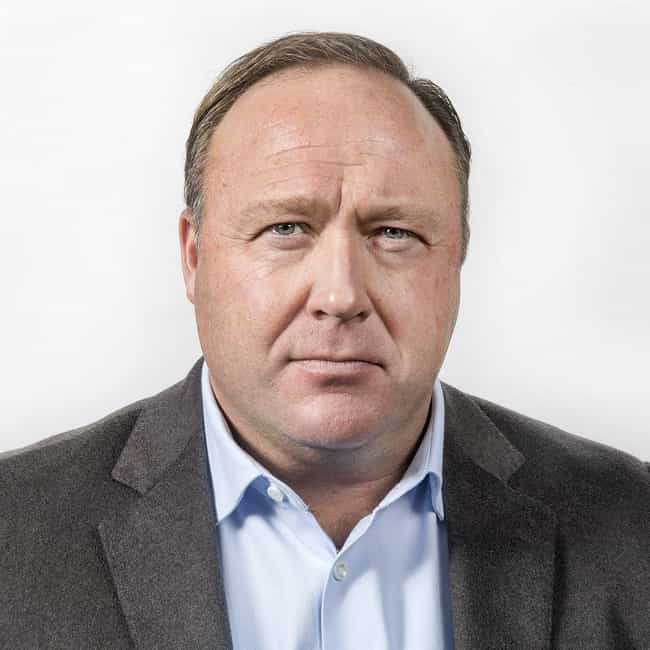 Right-wing conspiracy theorist Alex Jones is no stranger to controversy, and on September 6, 2018, Twitter permanently suspended both his personal account and his InfoWars outlet, citing "new reports of tweets and videos posted yesterday that violate our abusive behavior policy." His account was suspended a month earlier after he suggested his supporters should get their battle rifles ready to fight the media. The tweeted threat was in direction violation of Twitter's rules about promoting violence, and his account was shut off for a week.
Jones had been violating Twitter community policies for some time, promoting hate speech and issuing threats to journalists and media outlets. Other social media sites had already banned Jones from their platforms, and Jones's September 2018 series of tweets and videos prompted the micro-blogging platform to follow suit.
In July 2018, YouTube issued Jones a warning after he posted video that contained hate speech and instances of child endangerment. After multiple warnings, YouTube deleted his account, just hours after Facebook unpublished four of his pages on August 6, 2018.
Apple also removed Jones from its podcast directory, due to the "hate themes" presented in five of his podcasts.
Rihanna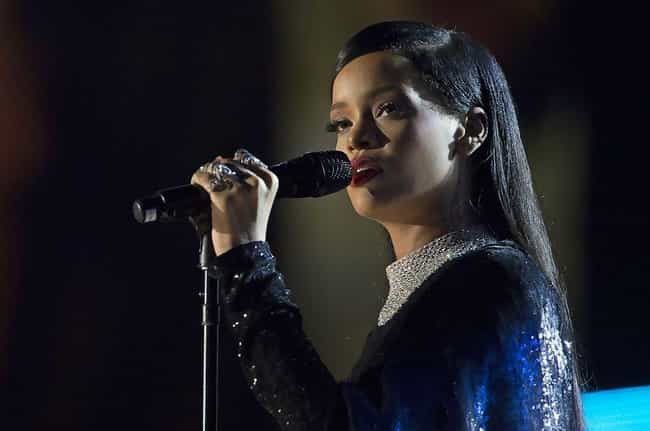 Like another on this list, Rihanna was briefly suspended by Instagram for posting a racy photo that featured her naked backside. The account was quickly reactivated, although the photos featuring any naked parts of the artist's body were either deleted or cropped. This was not the first or the last time that a celebrity tried to fight Instagram's nudity rules and regulations.
Courtney Love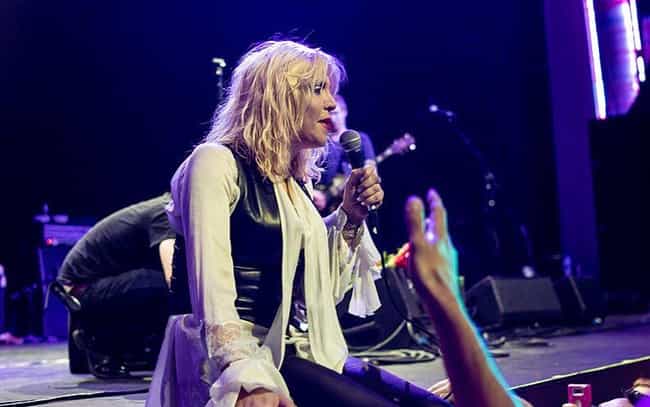 In 2011, Courtney Love's Twitter account was suspended while the musician was battling a defamation lawsuit with fashion designer Dawn Simorangkir. Love had reportedly gone on a Twitter tirade against Simorangkir several years earlier, making derogatory claims about Simorangkir. The fashion designer responding by suing Love for defamation. Love's original Twitter account is still closed as a result of it, but she now uses a different account to tweet from.
Christopher Walken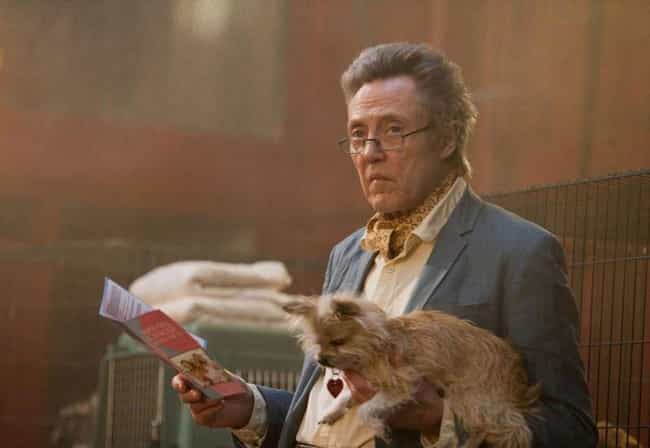 While this may seem like a long time ago now, back in the early days of Twitter, it was hard to know which celebrity accounts were real and which weren't, especially before the platform implemented their verified blue checkmark policy. So when a Christopher Walken Twitter account was suspended indefinitely by the platform back in 2009, fans were initially outraged and confused. Until they learned it wasn't really Walken's Twitter account, but rather a fan impersonation.
The account was later reactivated, once its bio and name made it clear that it was not being run by Walken himself.
Azealia Banks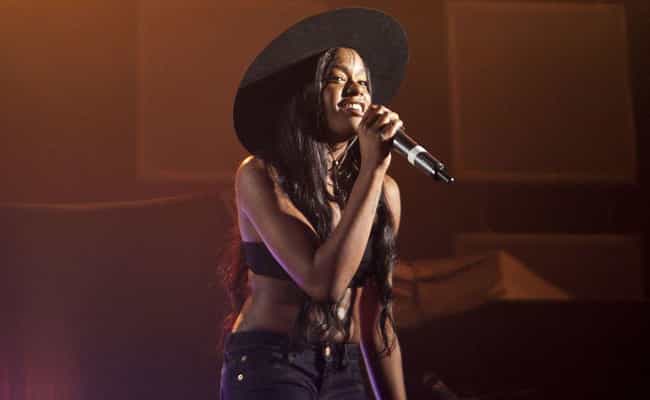 For several years, Azealia Banks was known to be a notorious cyberbully on Twitter, and went for a long time without facing any major repercussions for her actions. But in 2016, Banks was officially suspended from Twitter, after tweeting several homophobic and racist tweets at Zayn Malik. Banks later tried to reopen another Twitter account under a different name, but that was also suspended.
50 Cent
While 50 Cent's actual Twitter account hasn't ever been suspended, his Twitpic account was back in 2010. The platform – which allowed users to post photos and videos on Twitter – suspended Cent's account after the musician/producer/actor allegedly posted some obscene photos. Cent later apologized for the photos, and his account was subsequently reactivated.
Rose McGowan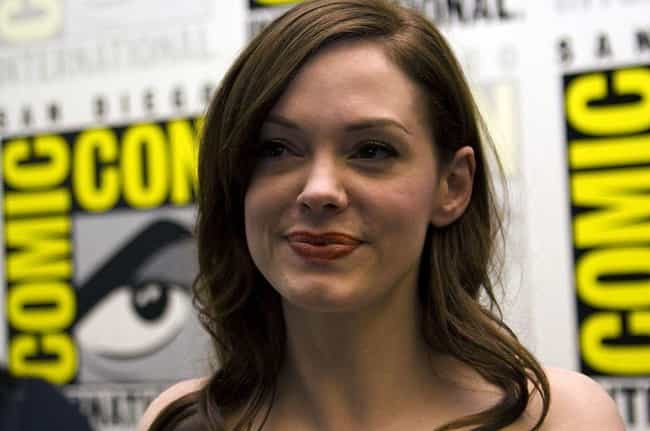 Rose McGowan, a sexual assault victim herself, has been proudly and vocally supporting all of the women and fellow victims who have come out against Harvey Weinstein and his fellow Hollywood predators over the past few weeks. But when the actress called out Ben Affleck for publicly denying any knowledge of Weinstein's behavior, her Twitter account was later suspended.
McGowan and others were outraged by the suspension, which according to Twitter, was because one of her tweets had included a private phone number. But fortunately, McGowan's Twitter account has been reactivated.
Clint Eastwood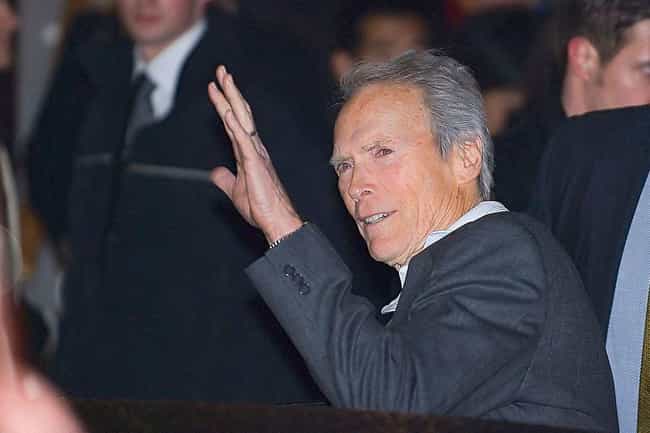 When Donald Trump won the 2016 Presidential Election, one of the happiest celebrities on Twitter appeared to be Clint Eastwood, who took to the social media platform to share his delight over the outcome. However, the account was later suspended by Twitter, which led many to call foul against Twitter for what they perceived to be limiting Eastwood's free speech.
But as it turns out, Twitter didn't delete the account because Eastwood had celebrated Trump's victory, but because it wasn't actually Eastwood's account. It was an imposter.
Chelsea Handler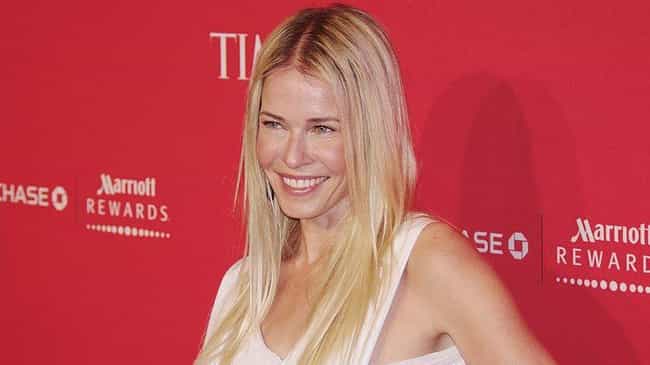 Similar to Rihanna, Handler came into conflict with Instagram back in 2014 when she posted a topless photo of herself riding a horse. The image apparently broke Instagram's rules about nudity, which include a woman showing her nipples, though, that same rule doesn't apply for men. Handler called out the social media platform for what she considered to be its sexist rules, but that didn't stop the photo from being deleted from her account.
Adele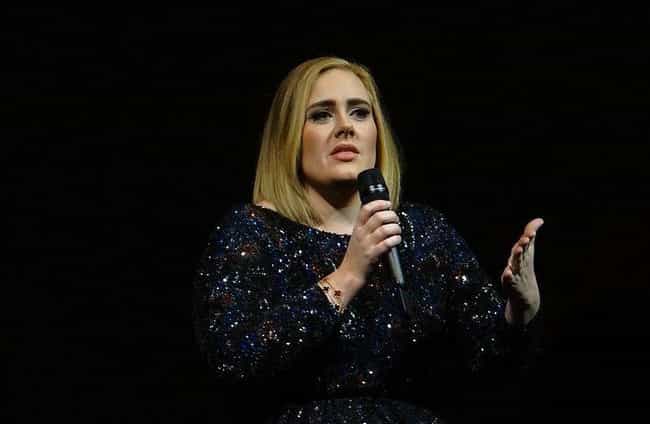 Unlike every other celebrity on this list, Adele was banned by Twitter by none other than herself. Why? Because the musician said she was getting too close to tweeting inappropriate things while drunk at night with her phone. Now, her Twitter is run by her team, who either tweet things, or post them for her. Only someone as wonderful as Adele would commit herself to a self-imposed Twitter ban.
PewDiePie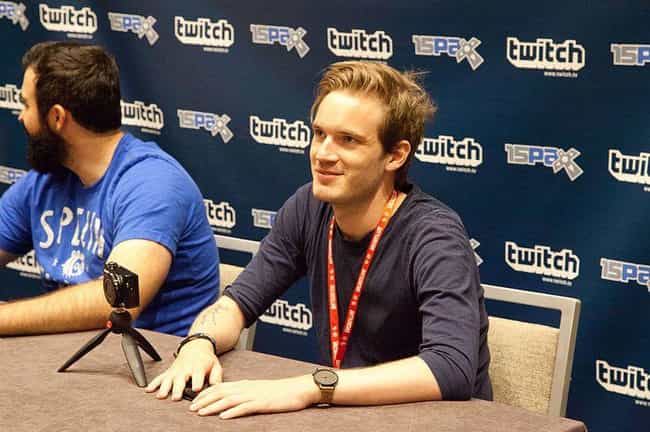 PewDiePie is one of the biggest online personalities in the entire world, and he's not one who's a stranger to controversy either. The online gamer has caused several stirs after saying the "n" word on a livestream and making several anti-semitic jokes over the years. In 2016, though, PewDiePie's Twitter account was suspended after he made a joke about joining ISIS. His account was later reopended, and he is still active on the platform to this day.
Milo Yiannopoulos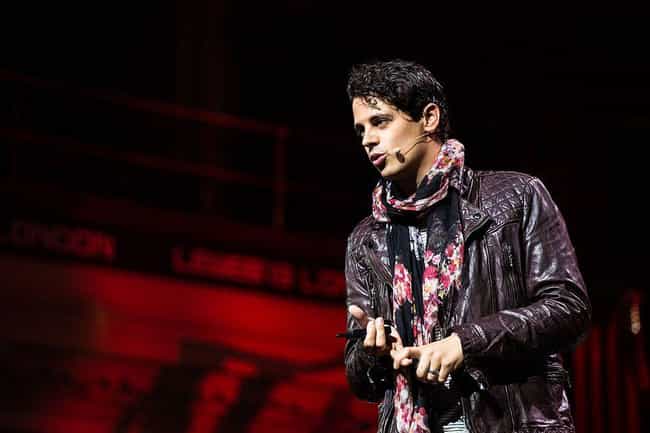 Anyone who has ever heard him speak or has seen him in person knows that Breitbart writer, Milo Yiannopoulos, delights in being a troll. But after already being suspended two times previously, Yiannopoulos' Twitter account was permanently banned in the summer of 2016, after sending his followers to attack and harrass Ghostbusters reboot star, Leslie Jones. This was in addition to several months' worth of racist and transphobic tweets by Yiannopoulos towards Jones.
Destiny Vélez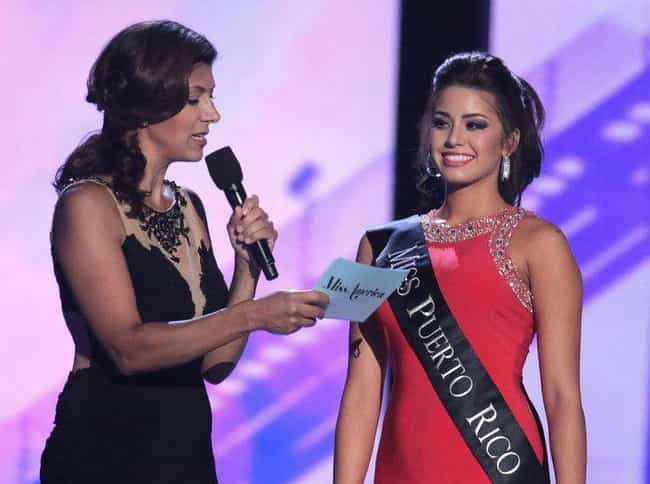 This former Miss Puerto Rico was banned from Twitter back in 2015, after sending several anti-Muslim tweets that were originally directed at filmmaker Michael Moore. In case that weren't enough, Vélez was also suspended indefinitely from the Miss Puerto Rico Organization. The organization explained Vélez's ban by saying it "feels that her words do not represent the integrity and esteem of our program."