Sex in ancient Egypt functioned along a very different axis of pleasure and propriety than it does in a modern Western context, but that doesn't mean ancient Egyptians did everything they could think of – or that ancient Egypt was one nonstop party. For example, ancient Egyptians thought visual depictions of bestial sex were less offensive than human-human intercourse. Representations of sex with animals, sex with corpses, and sex with siblings all have a place in the story of sexuality in ancient Egypt. If you thought the Romans and Greeks were unique when it came to sex, wait until you see the ancient Egyptians.
Notably, the ancient Egyptians had strict rules about things like adultery and used early forms of birth control. They also kept records of their practices, which paved the way for advances in sex in the centuries since.
Necrophilia Happened During The Embalming Process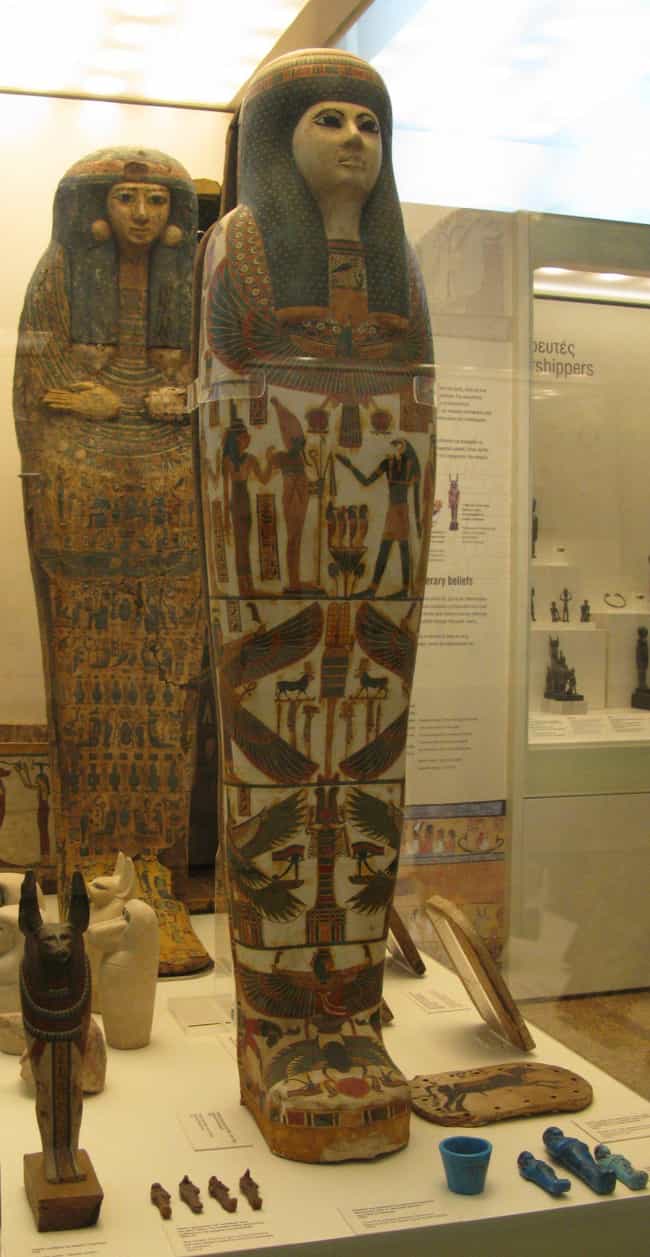 Most people know ancient Egyptians practiced mummification, but the embalmers who performed the process didn't always respect the bodies. Ancient writer Herodotus recorded rumors of at least one embalmer having sex with the corpse of a beautiful woman, which led to worries about intercourse between embalmers and the bodies of famous or particularly attractive women.
People frowned upon the practice, and if colleagues discovered an embalmer was using a corpse for carnal purposes, they denounced him. According to Herodotus, to guard against necrophilia, families did not immediately surrender the bodies of deceased women who had been great beauties. Instead, the families waited a few days so the corpse would be somewhat decomposed.
They Used Crocodile Dung And Acacia Gum For Birth Control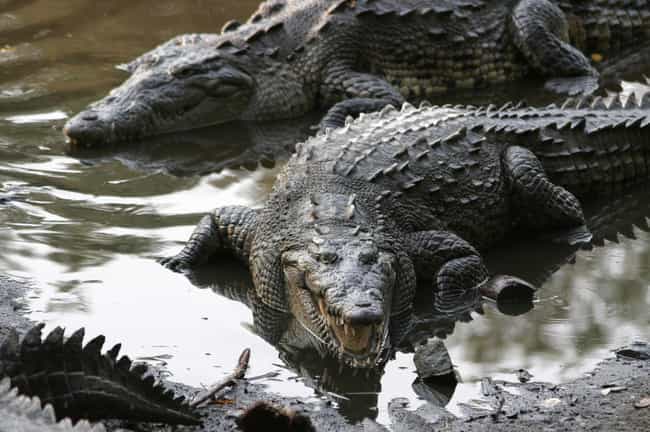 Like modern civilizations, ancient Egyptians wanted to have some degree of control over their family planning. It led to them creating methods of birth control. One approach detailed on ancient papyrus suggests they used gum made from acacia tree sap to "cover the mouth of the womb" during intercourse. And there is at least some corroboration for the effectiveness of this approach, as acacia gum contains lactic acid, a known spermicide.
In another method, they applied a combination of honey and sodium bicarbonate to the inside of the vagina. Another option was a diaphragm of sorts made of crocodile dung, dates, acacia, and honey.
Cleopatra Reportedly Made A 'Vibrator' Out Of Bees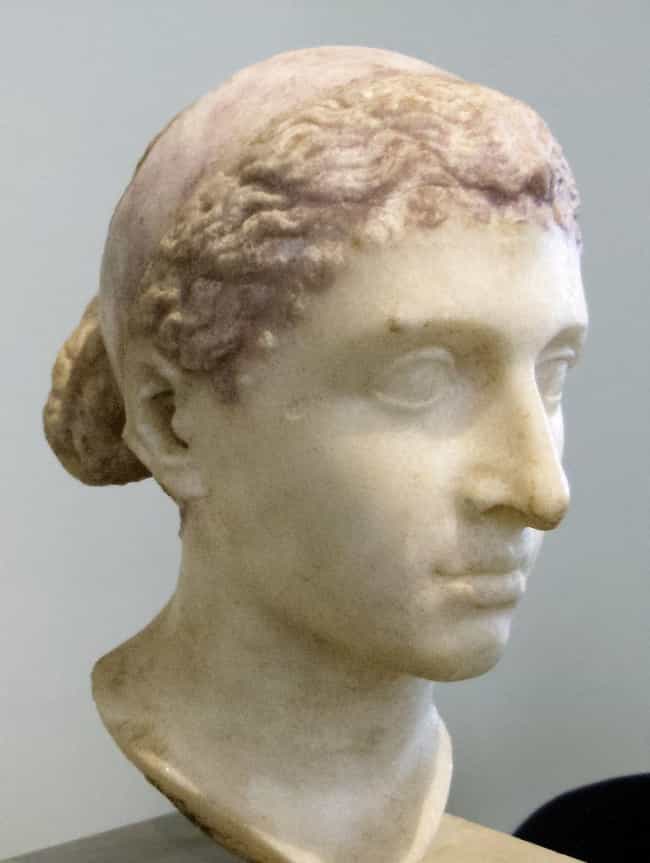 Cleopatra's purported sexual appetite is the stuff of legend – and Shakespeare. When the Romans came around, Cleopatra had an illegitimate son with Julius Caesar. Later, she became romantically linked to Mark Antony, which ended up costing her life. But when her bedchambers were empty, Cleopatra allegedly found other ways to entertain herself.
Rumor has it she filled either a hollowed-out gourd or an empty papyrus box (sources differ) with angry bees, then used the makeshift device as a vibrator. To be clear, the bee vibrator story has always been a rumor of unknown origin and not verifiable fact, but the theory goes that the bees swarming around inside the contraption would have caused it to vibrate and move around, making it ideal for Cleopatra's supposed purposes.
Bestiality Plays A Unique Role In Art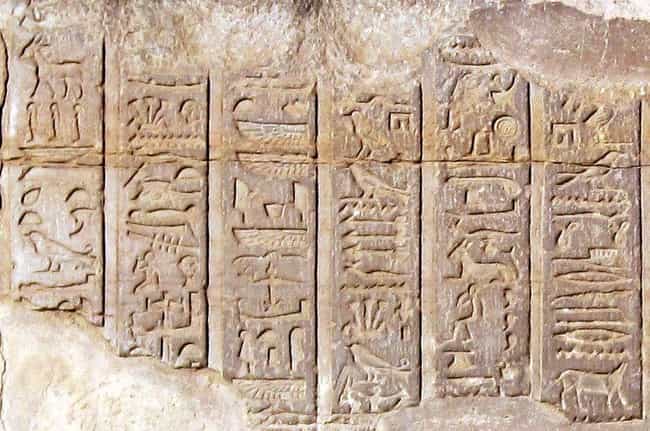 Notably, Egyptian hieroglyphics dating as far back as 3000 BCE depict human-animal sex acts. Egyptian gods and goddesses often took the shape of animals, so there was a divine connection to the idea of human-animal sex as drawn in the glyphs. Also, ancient Egyptians considered sex acts depicted between a human and an animal less visually offensive than the same between two humans.
So some argue what looks like hieroglyphic bestiality is a coded representation of human-human intercourse.
Incest Was Common Among Ancient Egyptian Gods, Goddesses, And Royalty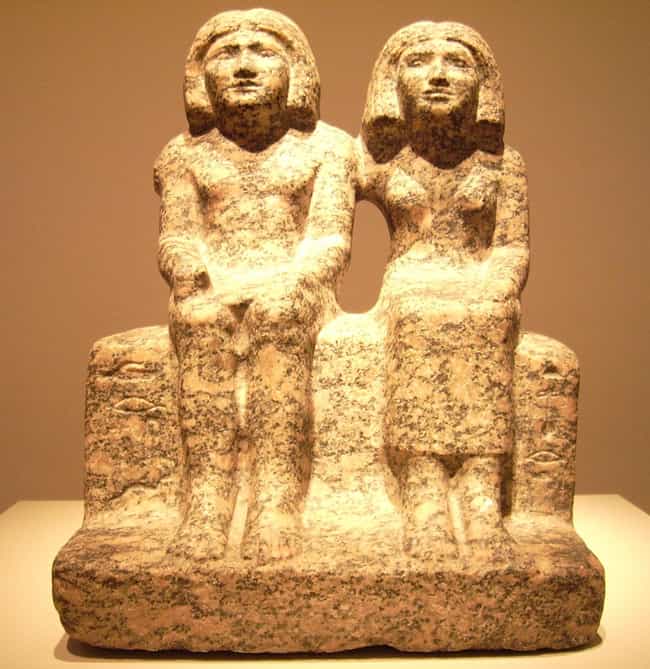 Most people in ancient Egypt didn't engage in incest, but Egyptian royalty and mythological gods often married and had children with their siblings. Seth and Nephthys, Osiris and Isis, and Shu and Tefnut are just a handful of the brother-sister couples from Egyptian mythology. And because royalty loves to emulate the gods, siblings ruling over Egypt frequently married one another.
Unfortunately, all that intermarrying led to weak family lines with a lot of genetic defects. Scholars believe King Tut, for instance, had a degenerative bone disease, a cleft palate, and a curved spine, among other disorders.
No One Really Cared About Virginity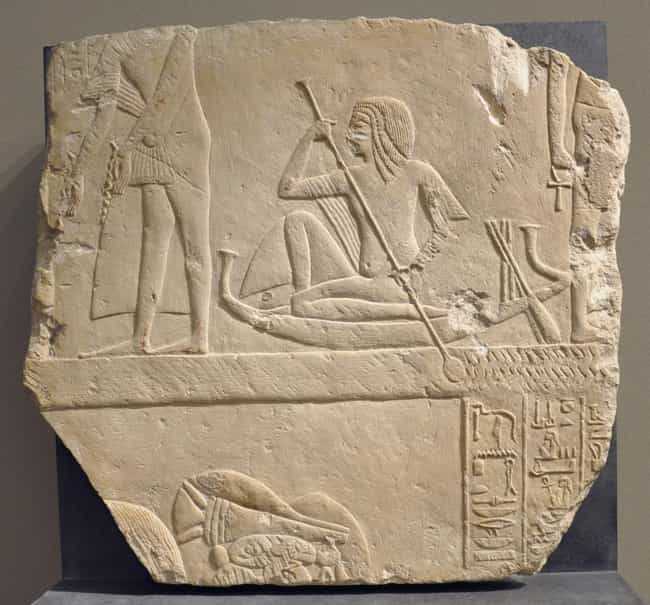 The Egyptians didn't put much emphasis on virginity; marrying a virgin carried no significance. Premarital sex was openly practiced, and as long as it happened between two unmarried people, there was no stigma attached. Virginity also didn't have the same religious significance as it did for the Romans, who placed female virginity next to godliness and considered sexual restraint a virtue.
Cheating On Your Spouse Was A Big No-No – If You Were A Woman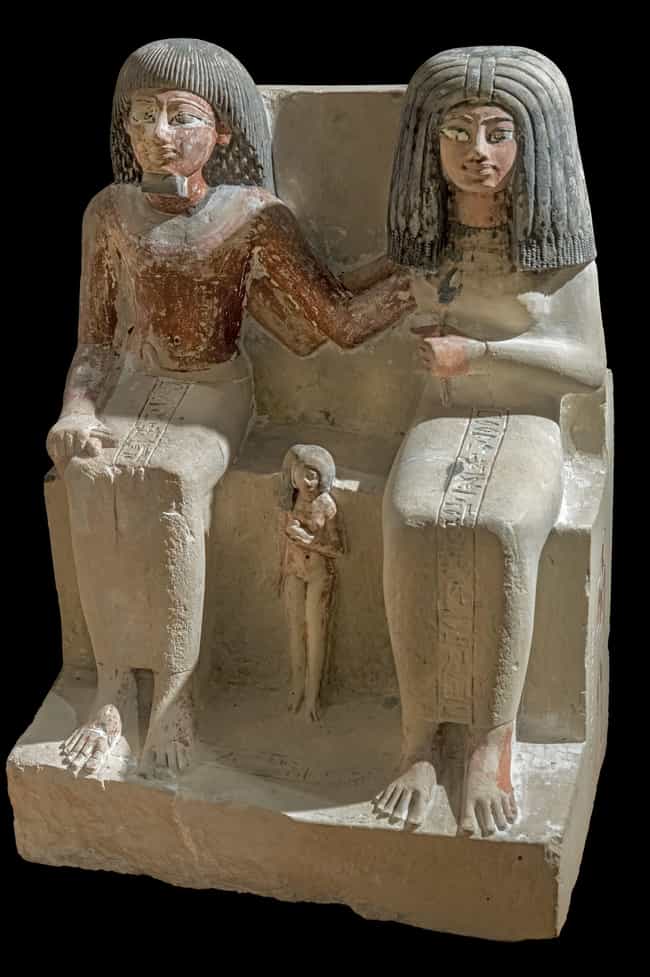 While premarital sex was just fine, once you married, you were more or less locked into that union. If you were a woman, anyway. Ancient Egyptians considered married women especially sacred, so engaging in extramarital sex was a major moral and social taboo. It's no surprise, then, that punishments for those guilty of infidelity were extremely harsh. A consensual affair with a married woman could result in both parties being whipped, mutilated, or, in some cases, executed.
Of course, a married man who had sex with an unmarried woman only had to deal with some shame from society. In ancient Egypt, divorce was only allowed under two conditions: childlessness, or infidelity on the part of the wife.
Divine Myths Surrounded Masturbation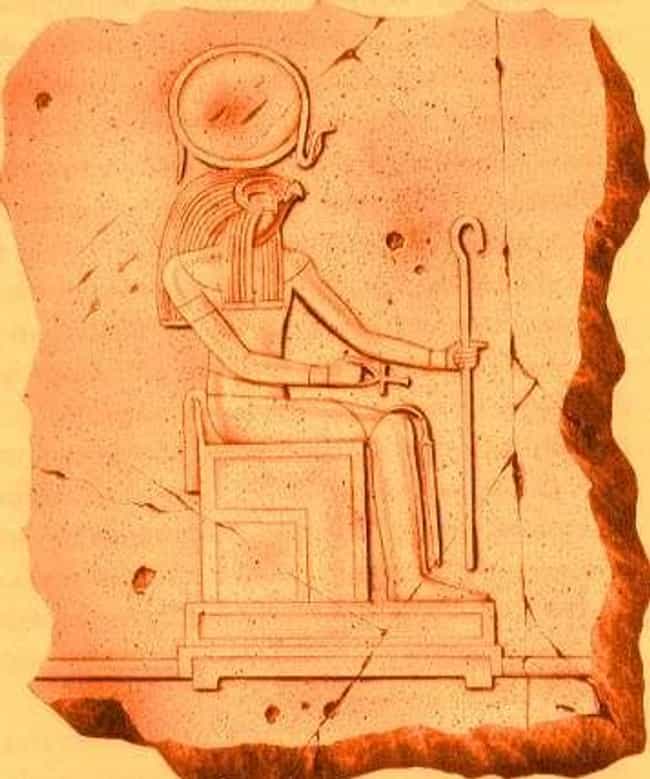 Ancient Egyptian myth didn't concern itself with the biology of human birth to create its gods and goddesses. According to the cosmology, the first god, Atum, arose out of nothing, essentially creating himself from a pool of primordial ooze, then got to work on making the world. But first, he masturbated.
Immediately afterward, he spat the god Shu and the goddess Tefnut out of his mouth, and they, in turn, created more gods and goddesses and more aspects of civilization. Ancient Egyptians saw the masturbation part of this story as critical, so male self-pleasure took on an almost divine element. There are even accounts of pharaohs ceremonially masturbating into the Nile.
Ancient Egyptians Produced At Least Some Adult Material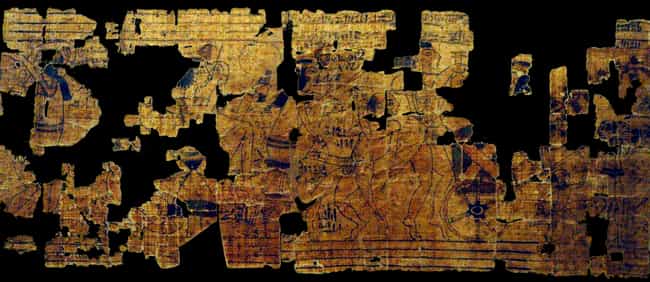 Unlike ancient Romans, the ancient Egyptians weren't particularly progressive when it came to dirty pictures. Some erotic imagery did exist, though, the most famous example being the Turin Erotic Papyrus, which contained a series of sexual vignettes. Measuring 8.5 feet long and 10 inches high, two-thirds of the papyrus depicts a disheveled man having sex with a young woman. It illustrates different positions, each one more bold and creative than the next, including one of the couple going at it in an improbable configuration on a chariot.
Many experts think the Turin Erotic Papyrus was the ancient Egyptians' idea of satire, not something they saw as legitimately sexy or intended for the purposes of arousal.
The First Known Record Of Oral Sex Appears In Egyptian Myth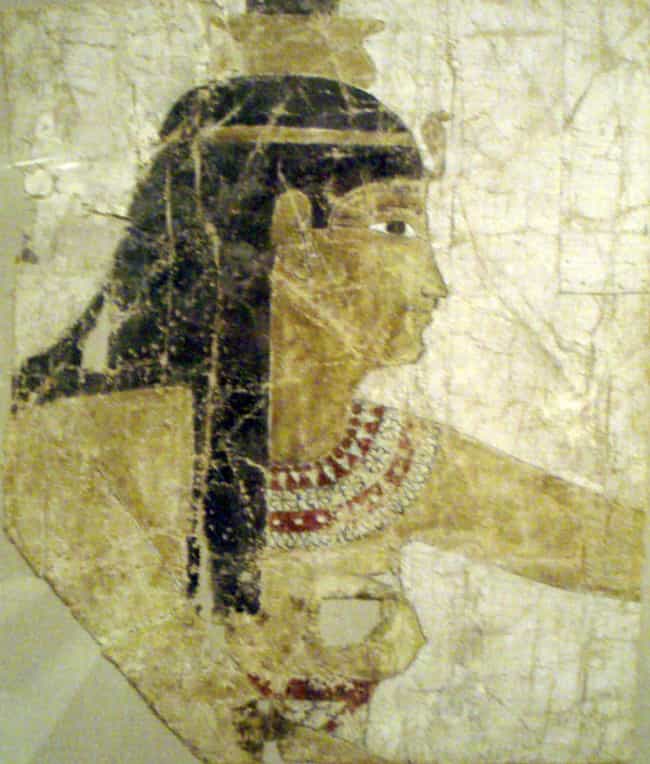 The Resurrection of Osiris is a classic in ancient Egyptian mythology. It is also the first known record of fellatio in history. The god Seth kills his brother Osiris and chops him into pieces, but their sister, Isis, reassembles the disparate parts in hopes of resurrecting Osiris.
There's just one problem: His penis is missing. So Isis fashions a new penis out of clay and blows into it, and the action brings Osiris back from the dead.
They Place Lots Of Emphasis On Male Genitalia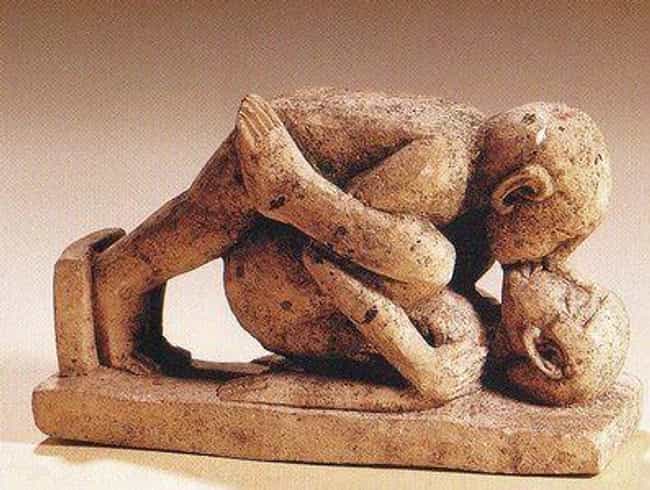 Ancient Egyptians commonly wore amulets shaped to represent genitalia – both male and female – as symbols of prosperity and fecundity; the cowrie shell, which bears a resemblance to female genitals, is one example. Reliefs carved into tombs, some dating back to nearly 2500 BCE, also showcase another early Egyptian concern with genitals: the practice of circumcision.
According to Paula Veiga, a scholar from the University of Lisbon, "[in] surgical terms, circumcision may be the oldest known surgery in Egypt." Similarly, Herodotus recorded priests had to shave regularly and undergo circumcision. However, the reliefs show boys nearing the age of puberty – not infants – being circumcised. Veiga asserts this is because the Egyptians saw circumcision as a rite of passage.
Ancient Egyptians Thought Semen Came From The Spine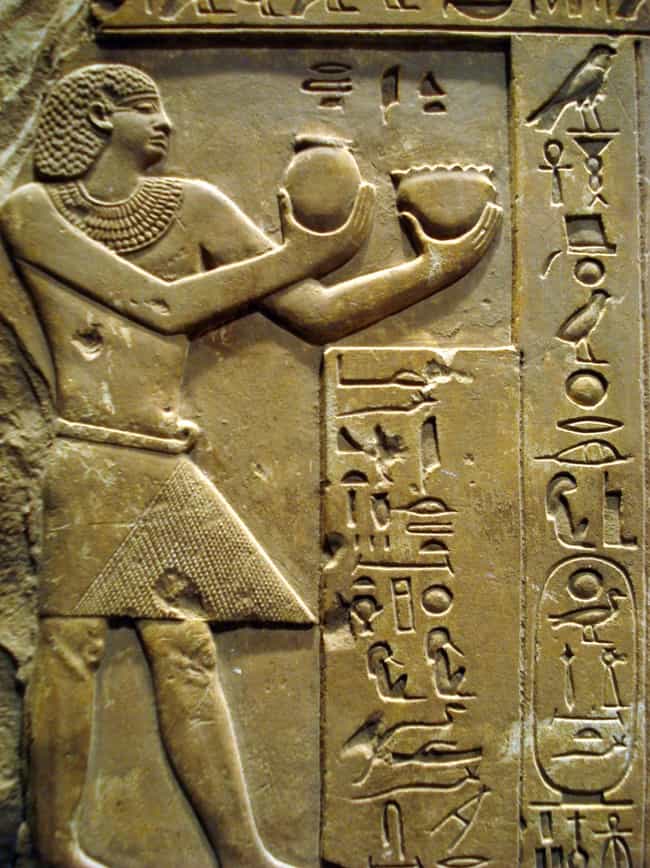 Ancient Egyptians had a unique understanding of semen and where it originated. Though semen plays a lofty and spiritual role in many of their myths, Egyptians thought the spine was the part of the body that produced this hallowed substance. Specifically, they thought it came from a holy vertebra in the spinal column. And this perspective endured as accepted fact for years afterward – even Plato believed it, calling semen "a soft flow from the spine."
One Of Ancient Egypt's Foundational Myths Involves Two Gods And Semen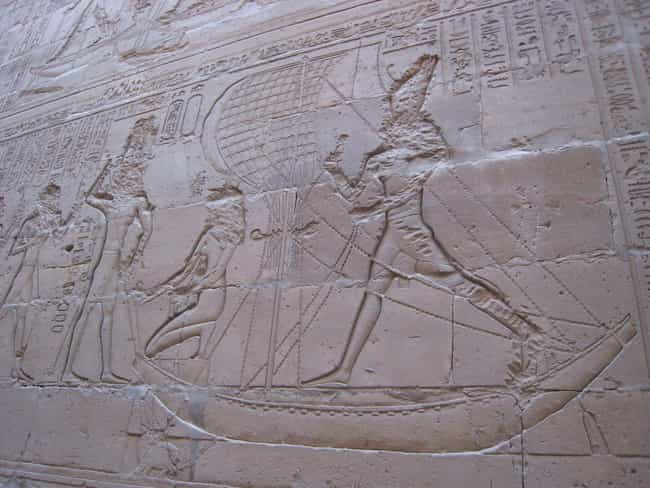 The ancient Egyptian myth of Seth and Horus has a uniquely sexual component, one that relates to the culture's larger beliefs about sex, fecundity, origins, and power. In the myth, Seth and Horus, gods with a contentious relationship, lie resting, and Seth attempts to penetrate Horus. If the other gods were to find out Horus had been on the receiving end of that coupling, they would shun him, so Horus's mother, Isis, intervenes.
Horus catches Seth's semen in his hand before it can enter his body and throws it into the river. Then, Isis takes Horus's semen and spreads it over some lettuce, which she feeds to Seth. Because of this deception, the gods decide it was Horus who penetrated Seth, not the other way around, and look negatively upon the latter. Eventually, Horus becomes the king of Egypt.