History is full of riches-to-rags stories about fallen stars and tragic historical figures who died dead broke – or close to it. Some were starving artists, some made terrible decisions, and some were unjustly persecuted. But everyone on this list made huge, lasting contributions to our culture and still somehow croaked dirt poor. As you'll see, death by poverty is not fun. 
Some of these famous broke people from history were simply ahead of their time, like composer and songwriter Stephen Foster, who would have made millions if he had something resembling a music industry to support him, or Oscar Wilde, who was persecuted and thrown in jail for being a homosexual, sending him on a downward spiral of drinking and indebtedness. Others, like Joe Louis and Sammy Davis, Jr., didn't pay their taxes and died in massive debt, despite earning tens of millions in their lifetimes. Onward, intrepid reader, for more stories about historical figures who died broke.
Vincent van Gogh Died Broke (But Didn't Have To)
It's widely known Vincent van Gogh died penniless, (left) earless, and by his own hand, but the details of all three of those assertions are challenged by historians. Yes, Vincent died with no money to his name, but according to directors at the Van Gogh Museum, as revealed in Vincent's letters to his brother Theo – his sole means of financial support – he "had considerable room for maneuver during his career as an artist." Were it not for for his "ceaseless passion" for painting (which wasn't cheap) and all that pricey tobacco, booze, and frequent trips to the brothel, he would've been okay.
As for the ear, no one knows for sure why he did it, how much he actually cut off, or who he gave the ear to, and his famous suicide may have actually been an accidental homicide, according to a theory put forth by a pair of biographers in 2011.
Bela Lugosi Died A Broke Drug Addict
Best known for playing Dracula (1931), actor Bela Lugosi was a horror superstar in the 1930s before becoming hopelessly addicted to morphine, methadone, and booze. When he died in 1956, the former King of Horror had a measly $1900 in the bank. "His only legacy was his reputation," according to biographer Arthur Lennig.
A big chunk of Lugosi's money went to Scotch, which he drank a bottle of daily in his last few years. Liquor store employee Ted Gargano delivered "five or six bottles" once a week to Lugosi's home:
The last time I saw him, he was in really bad shape. When I delivered the Scotch, he could barely stand. He was in his underwear, and he had, excuse the expression, shit all over his leg. He probably had been asleep and had an accident. He was shaking, and he grabbed the bottle of Scotch, opened it up in front of me and drank half the bottle just like that, like it was water. He was so far gone.
Tax Trouble Left Joe Louis Penniless
Boxer Joe Louis made a staggering amount of money during his reign as one of the country's top pugilists in the '30s and '40s, but "it passed through his fingers quickly – and without the sort of accounting that the Internal Revenue Service expects," as his New York Times obituary notes.
When his career in the ring ended in 1951, Louis owed $1.25 million, a sum he never paid off before his death in 1981. The IRS just stopped trying to get it from him: "We have gotten all we could possibly get from Mr. Louis, leaving him with some hope that he can live," IRS commissioner Dana Latham told Congress in 1965. "His earning days are over."
In 1974, Louis worked as a greeter at Caesar's Palace, but the paychecks were eaten up by escalating medical bills for the many "heart problems, emotional disorders and strokes" he suffered in his final decade. His third wife, Martha, was left broke when Joe died. A 1989 Chicago Tribune report saidMartha "can no longer walk, but she can't afford a wheelchair of her own, either. She needs false teeth. And new glasses. But there is no money for any of those things."
Franz Schubert Was Worth $12 When He Died
When Austrian composer Franz Schubert died of syphilis at 31 in 1828, it is said his "worldly possessions were valued at about twelve dollars" (about $291.70 in 2016). A friend remarked after his death Schubert's "craving for pleasure dragged his soul down to the slough of moral degradation," but while the prostitutes are likely to blame for his syphilis, they're not entirely to blame for his poverty. Schubert, unfortunately, never really found material success with his compositions and had to scrape by giving music lessons.
After his death, Schubert's equally broke friends threw a charity concert to raise money for a monument to be erected over his grave. Below a bust of Schubert reads the following inscription: "Death buried here a rich possession. But yet fairer hopes. Here lies Franz Schubert. Born January 31st, 1797. Died November 19th, 1828. Aged 31 years."
Sammy Davis, Jr. Died Owing $7 Million
Rat Pack legend Sammy Davis, Jr. owed $7 million in income tax when he died in 1990, forcing his wife, Altovise, to sell his mansion and all of his personal items to satisfy the IRS. The tax liability wasn't settled until 1997. An insurance policy left Altovise with $2 million, but that somehow wasn't enough: she still personally owed $2.7 million to the state of Florida in 2008, a year before her death, and died in poverty. "She lives in a roach-infested apartment without a refrigerator and picks through dumpsters for bottles," according to one 2008 account. Davis's three adult children, incidentally, received $500,000 a piece from insurance when he died, so while Davis himself was mired in debt, he saw to it his immediate family was taken care of.
Poet And Painter William Blake Couldn't Earn A Living
English Romantic artist and poet William Blake died in 1827 at age 69, poor as a church mouse, "singing of the things he saw in heaven" to his wife Catherine. Blake reportedly "was only saved from perishing of want by the kindness of friends," having been reduced, in his final years, "to a miserable garret and a crust of bread."
Blake was largely unappreciated in his lifetime, and had a hard time making ends meet. He was also a recluse: "He was always very poor, and generally worked in such seclusion that at one period, near the end of his life, he did not leave his house for two years, except to go out for porter," according to literary critic Alfred Kazin. "It was the isolation of a temperament run on fixed ideas; and incidentally, of a craftsman who could not earn a living."
Herman Melville Died Poor, Supported by His Wife's Family
When Moby Dick author Herman Melville died in 1891, the New York Times noted in a brief story a few days later he had died "an absolutely forgotten man." Moby Dick, published in 1851, only sold 3,000 copies in Melville's lifetime, and his later works were largely disregarded.
By 1863, Melville was working for a "scanty livelihood" as a customs inspector in New York, a position he held for 20 years, earning an unchanging $4 per day (about $73 in 2016). After he retired in 1885, Herman and his wife Elizabeth lived out their remaining years supported by a legacy from Elizabeth's brother. Thanks to a generous father-in-law, the couple also lived rent-free from 1851 on.
Melville's literary reputation "sank into an oblivion" following Moby Dick "that was destined to endure until about 1919," according to 1926 reevaluation dubbing him "one of the outstanding figures in American literature."
Oscar Wilde Died "Above His Means"
Famous Irish wit Oscar Wilde died "next-to-penniless" of cerebral meningitis in a dingy Paris hotel in 1900 at age 46, or, as he put it at the time, he died "above his means." His tomb was paid for by an anonymous woman who gave him a headstone the Guardian calls "a winged, naked and initially well-hung angel" because it was apparently considered so offensive "the cemetery's head keeper castrated it and for several years used the testicles as a paperweight."
Just how poor Wilde was, exactly, is hard to say. An early biography from 1905 claims he died in "comparative poverty," meaning he probably wasn't totally destitute. Wilde managed to leave about £250 ($30,000 in 2016) to his children, for example – a small amount considering how successful he was before being famously imprisoned for "gross indecency."
However, more recent biographies reveal that during Wilde's final years in Paris, he lived almost entirely on the generosity of his friends, spending most of that charity on alcohol. "I have discovered," he wrote at the time, "that alcohol taken in sufficient quantity produces all the effects of drunkenness."
Nikola Tesla Got Screwed Out Of Millions And Died A Debtor
How did famous physicist, engineer, and inventor Nikola Tesla die in debt despite being responsible for AC motors and power systems still in use today? He generously tore up royalty contracts with the Westinghouse Electric Corporation, choosing instead to take a one-time payment of $216,600 in 1897. "Your decision determines the fate of the Westinghouse Company," George Westinghouse pleaded with Tesla beforehand, effectively talking him out of millions – if not billions – of dollars over his lifetime.
In 1901, Tesla lost most of his money on the Wardenclyffe Tower project, an attempt at a "187-foot tall tower that would transmit free electricity across the Atlantic, with no wires." By 1912, his mental health began to deteriorate – he showed signs of OCD and autism, for example, and claimed he had fallen in love with a pigeon. He died in debt in 1943, even though Westinghouse had been paying for his room and board in New York for years – the least they could do, considering how much money he earned for them.
Edgar Allan Poe Was A Starving Artist
While horror author Edgar Allan Poe's mysterious death – attributed to rabies, cooping, and carbon monoxide, among many other theories – is a topic for another list, it's a fact that Poe died "essentially penniless," according to the Edgar Allan Poe Society of Baltimore. Records indicate Poe, on average, lived at less than half the poverty level of the US in 1983 (adjusted for inflation), the year the Society published "Poe's Literary Labors and Rewards."
Poe died on October 7, 1864, and had only earned $274 so far that year (about $8,246 in 2016). He made even less the year before, January-to-December, all while trying to support a family of three. Now that's scary.
Stephen Foster Died With 38 Cents To His Name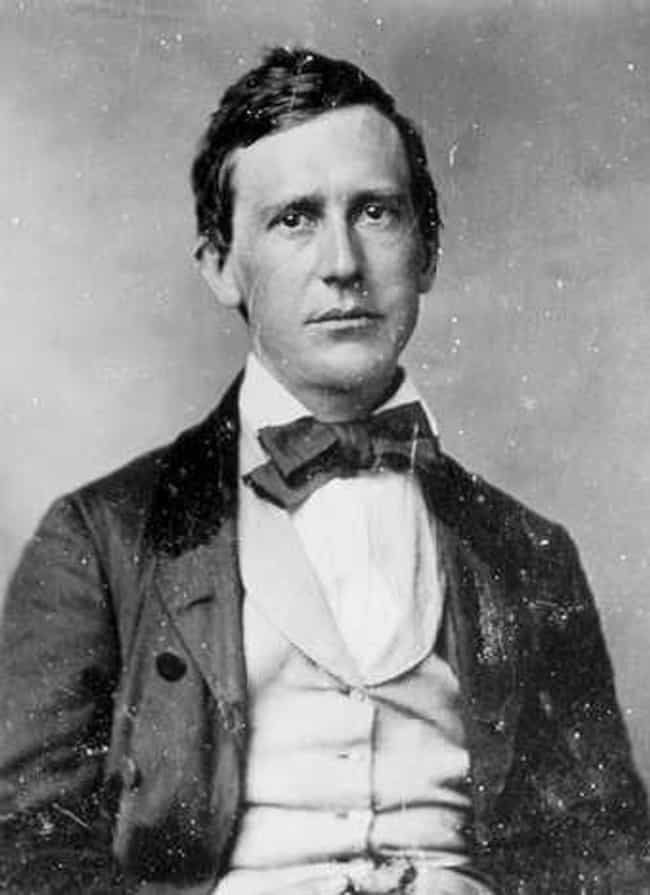 Composer and songwriter Stephen Foster "died at age 37 with 38 cents in his pocket" according to historians at the University of Pittsburgh's Center for American Music, largely because there was no such thing as the music business in Foster's lifetime. Despite being an admired and prolific songwriter, the money just wasn't there in those days. Considered a father of American music, Foster wrote, among other songs, "Oh! Susanna," "Camptown Races," and "Jeanie with the Light Brown Hair."
Foster was staying at the American Hotel in New York City in January 1864 when he was "taken with ague and fever," according to his brother Morrison. One day Stephen fainted and "fell across the wash basin, which broke and cut a gash in his neck and face." Foster later died at Bellevue Hospital.
Hospital records indicate Foster owned the following: "Coat. Pants. Vest. Hat, Shoes, Overcoat." Besides the 38 cents – his total assets – his wallet also had a scrap of paper in it that read, "Dear Friends and Gentle Hearts," which some think might have been the title of an unwritten song.
Judy Garland Died Owing Money To EVERYONE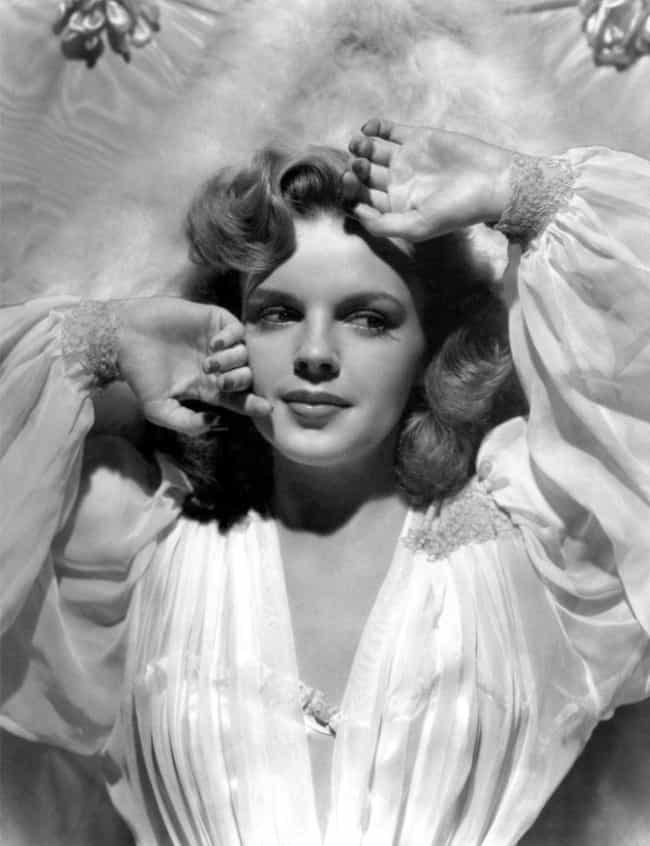 At the time of her death in 1969 – which was caused by an accidental drug overdose when she was just 47 years old – actress Judy Garland owed money to everyone. She specifically owed the IRS thousands of dollars. Despite pulling in nearly $55,000 a week during her prime, Garland's lack of business sense, addiction issues, and lavish lifestyle meant that she was unable to pay the bills she racked up. According to some sources, she was $4 million in debt at the time of her death.
Charlie Parker Died Penniless, Despite Changing The Face Of Jazz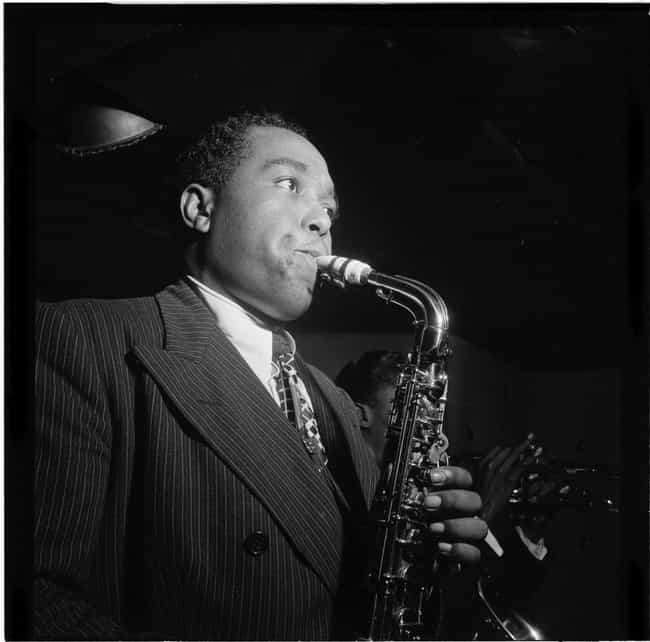 Revolutionary jazz saxophonist Charlie Parker, AKA "Bird," struggled with addiction issues throughout his short career. Although he was changing the face of jazz music and becoming known in certain circles of aficionados, Parker remained relatively unknown well past his death on March 9, 1955. As a result of this relative lack of fame – and his drug and red wine addiction issues – Parker died penniless, despite being "one of the most profoundly original American musicians" in history.
Johannes Vermeer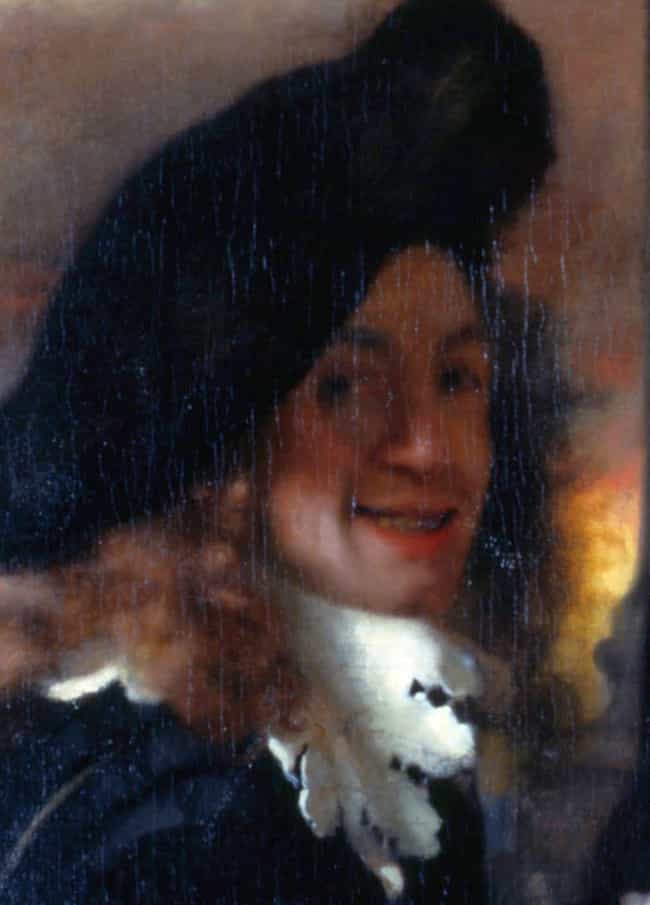 17th-century Dutch painter Johannes Vermeer (famous for his painting Girl with a Pearl Earring) was the father of 13 children, two of whom died in childhood. He was a painstakingly fastidious painter, who was known for taking a great deal of time on all of his works. At the time, however, his name was so unknown that he was forced to sell some of his paintings under other artists' names. As a result, he died in extreme poverty at just 43 years old. It would be nearly two centuries before his work would become both attached to his name and critically appreciated.
INTERESTING FOR YOU