We all want to believe in true love and fairy-tale endings, but relationships aren't always as romantic as they are in the movies – even for celebrities. Famous power couples have to deal with the same problems the rest of us do, but they do it all with lots of media attention.
Sometimes celebrity couples meet on the set of a movie (occasionally while married to someone else), sometimes they marry their fans, and sometimes they get together for reasons nobody else can understand.
Strangely, the weirdest celebrity relationships are often the ones that are the most normal. All of the A-listers in this list married their college sweethearts. They're actors, musicians, athletes, and politicians who seem to have marriages strong enough to withstand the ups and downs that come with every relationship along with the glare of a very intense spotlight.
Mike 'The Situation' Sorrentino Married Lauren Pesce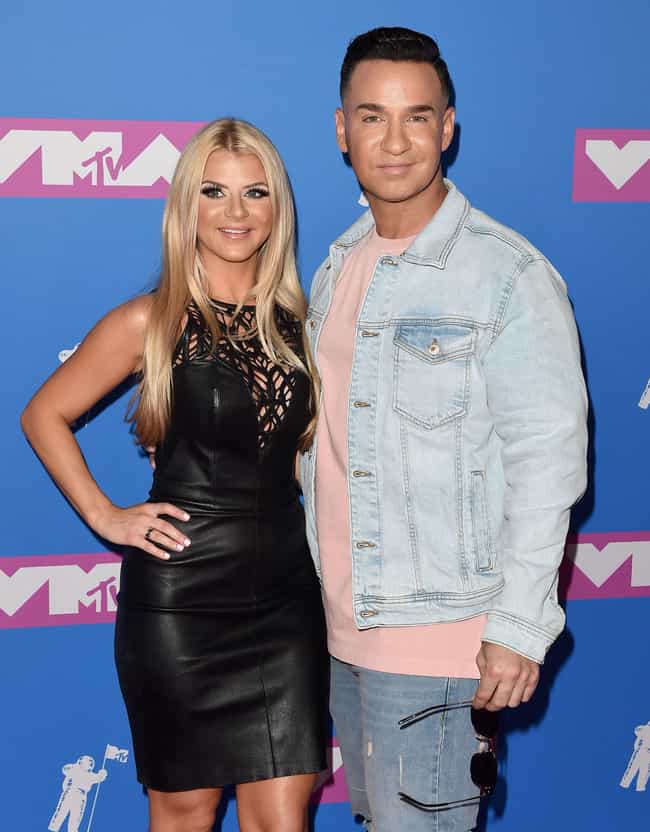 On November 1, 2018, Mike Sorrentino – best known as The Situation from Jersey Shore – married his college sweetheart Lauren Pesce.
The two wed at the Legacy Castle in Pompton Plains, NJ. Fellow Jersey Shore cast members Deena Cortese and Angelina Pivarnick attended the nuptials.
Prince William Married Kate Middleton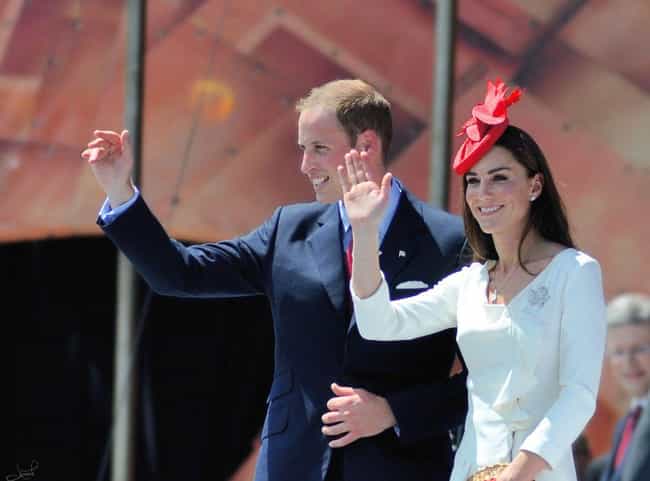 Prince William, the Duke of Cambridge, met Kate Middleton in 2001 while they were students at St.Andrews University, the oldest college in Scotland. They both studied art history, although William later switched to geography.
They knew each other for two years before they became romantically involved in late 2003, shortly after Kate ended a previous relationship. The pair kept their romance secret until paparazzi spotted them on a royal family ski trip in 2004.
In April 2011, they married in a fairy-tale wedding at London's Westminster Abbey, and Kate officially became Catherine, Duchess of Cambridge.
Julia Louis-Dreyfus Married Brad Hall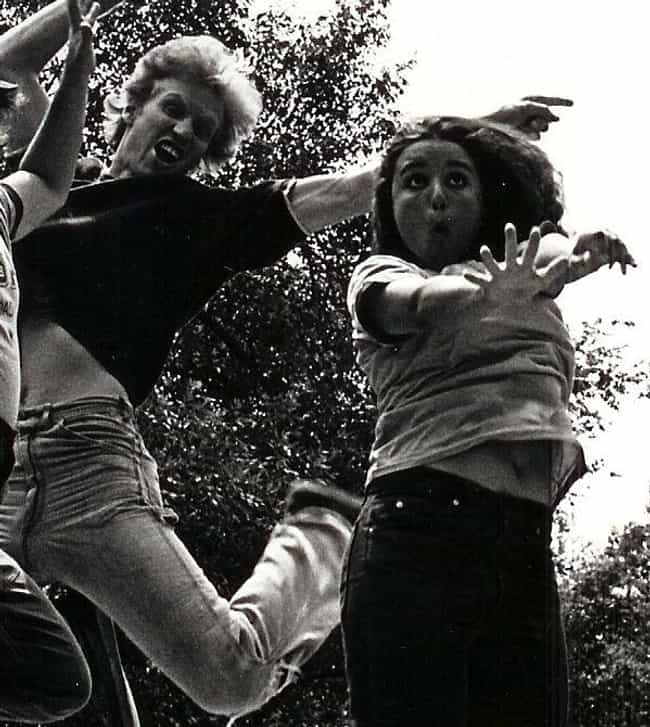 Seinfeld and Veep actress Julia Louis-Dreyfus met her future husband, Saturday Night Live alum Brad Hall, when she auditioned for a theater production he was organizing at Northwestern University in the early '80s.
"I would say that I knew almost immediately," she told Craig Ferguson on The Late Late Show in 2013. "It's really the truth."
They were both on SNL from 1982 to 1984, while Louis-Dreyfus remained with the cast one more season. The couple married in June 1987, and they're still going strong. They have two sons and Hall directed two episodes of Veep in 2016 and 2017.
Rainn Wilson Married Holiday Reinhorn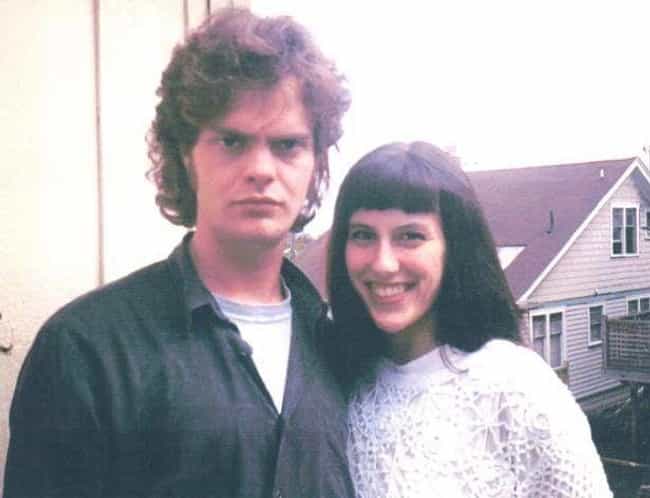 Rainn Wilson, known for his unforgettable role as Dwight Schrute on The Office, has been married for more than two decades.
He met his wife, author Holiday Reinhorn, while they were both honing their acting skills at the University of Washington in the mid-'80s. After graduation, they moved to New York City where Wilson enrolled at NYU.
It would be 11 years into their relationship before they finally decided to settle down and marry in June 1995. They had a son in 2004.
Albert Einstein Married Mileva Maric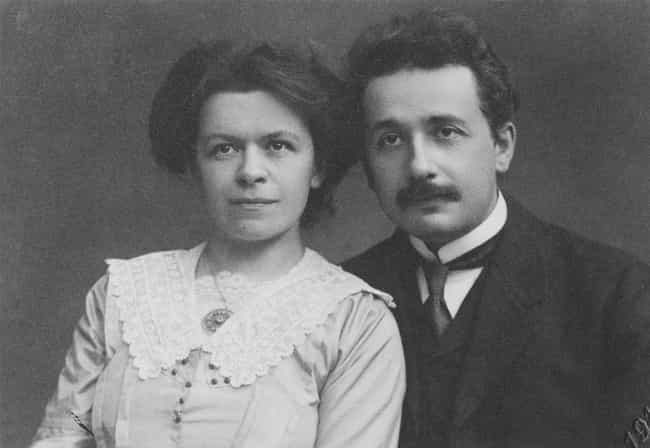 In 1896, Albert Einstein and his first wife, Mileva Maric, were both accepted into a special physics and mathematics program at the Polytechnic Institute in Zurich. While Einstein is widely regarded as one of the most important physicists of all time, Maric is far lesser-known.
That's unfortunate because there's evidence that Maric actually helped Einstein in the early part of his career. Although Einstein didn't credit her in any of his work, he indicated that she was a collaborator in his personal letters to her.
In one letter, he wrote, "I find the work we do together very good, healing, and also easier."
They married in 1903, but separated in 1914 and divorced in 1919.
Elizabeth Banks Married Max Handelman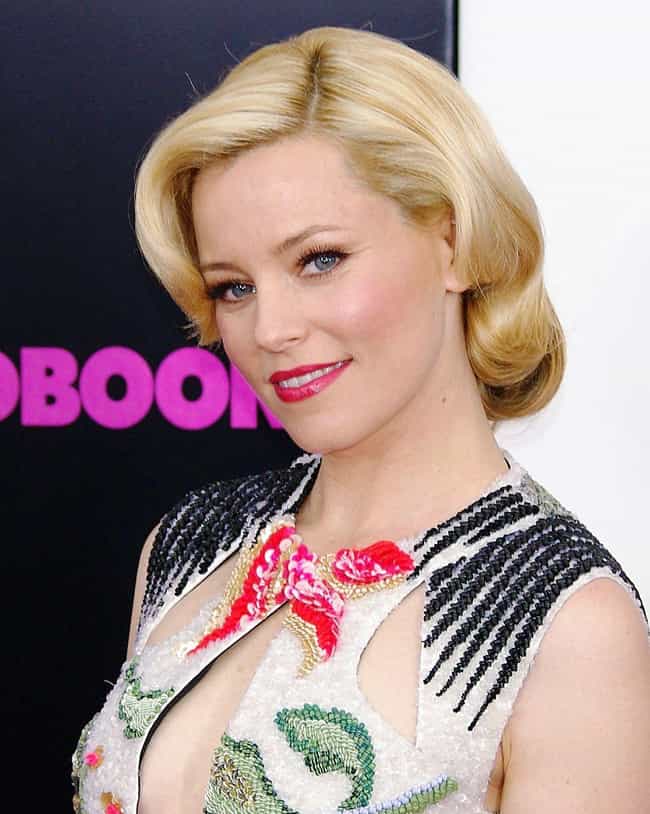 Actress Elizabeth Banks met her husband, sportswriter and film producer Max Handelman, during their days at the University of Pennsylvania in 1992.
There was an instant attraction, but Banks said it wasn't necessarily supposed to be a long-term thing. "I didn't meet my husband and think, 'I've met the man I'm going to marry.' I was like, 'He's cute. I'll f*ck him, because I'm 18 and in college.'"
Something must've clicked: they remained together and married in 2003. They have two sons and own Brownstone Productions, the company behind the Pitch Perfect movies.
Samuel L. Jackson Married LaTanya Richardson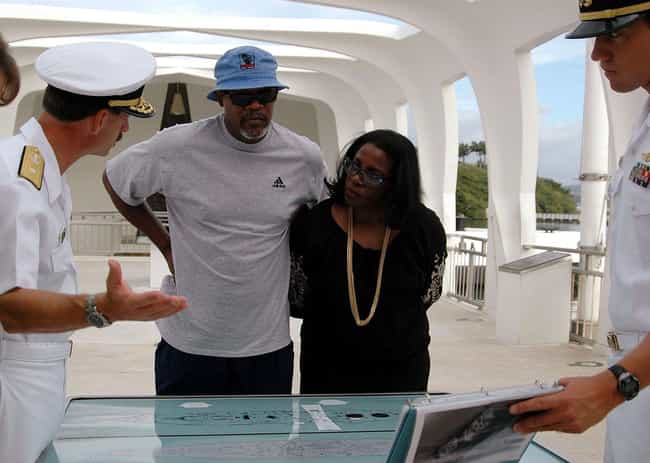 Samuel L. Jackson and his wife, actress LaTanya Richardson, met during the height of the Civil Rights Movement while attending two historically black colleges in Atlanta, Georgia. Jackson was at the all-male Morehouse College while Richardson was a student at the all-female Spelman College.
"Sam was not part of my circle," Richardson said. "I was a theater snob; he loved movies."
But the pair came together through a mutual love of acting and even performed onstage together. They dated on and off before they married in 1980 and they have one child together.
Bill Clinton Married Hillary Rodham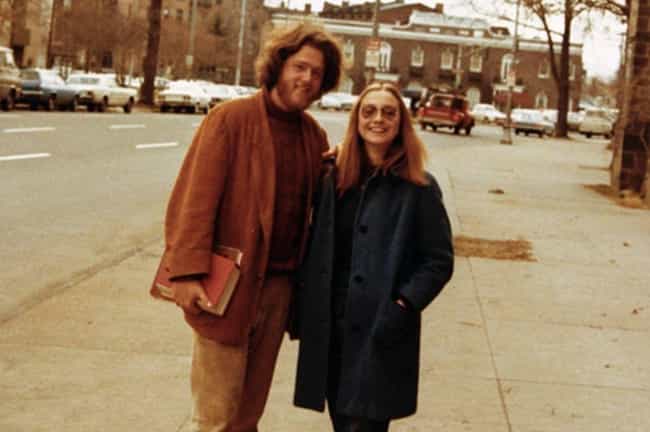 Pretty much everyone in America is familiar with this powerful couple, but not everyone knows how they got their start.
Bill Clinton and Hillary Rodham Clinton met at Yale Law School in 1971 after exchanging glances in the library.
Hillary told the story on Steve Harvey. "He looked like a Viking," she said. "He got up and he walked over to me and he goes, 'If you're gonna keep looking at me and I'm gonna keep looking at you, we at least ought to know each other's name."
They married in 1975 and, although they've definitely endured bumps in their marriage, the Clintons are still together.
Kate Spade Married Andy Spade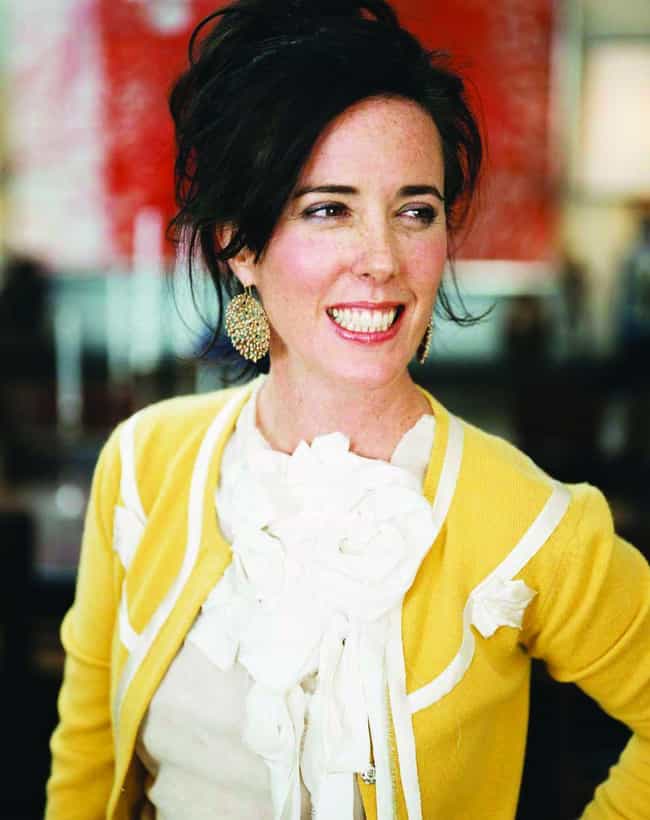 The late fashion designer Kate Spade (born Kate Brosnahan) met her husband, Andy Spade, when they were attending classes at Arizona State University in 1983.
After graduation, Kate worked in journalism and became senior fashion editor at Mademoiselle before she launched her own brand of handbags in 1993. Meanwhile, Andy (brother of comedian and actor David Spade) was in advertising until he went into business with his wife.
Kate Spade's line is one of the most recognizable in the world, and she was a titan of the fashion industry before she died in 2018.
Mark Zuckerberg Married Priscilla Chan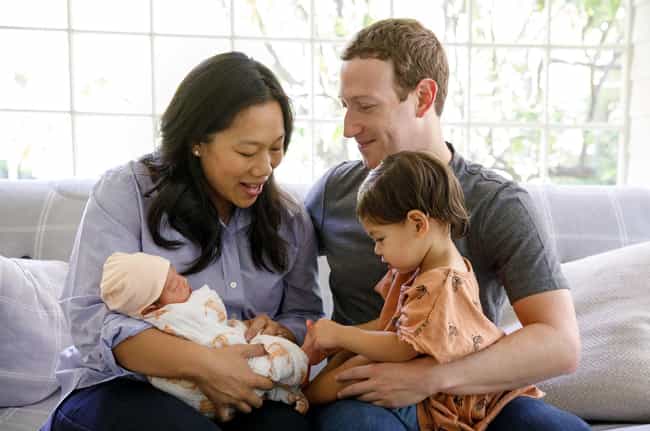 Mark Zuckerberg is a household name thanks to Facebook, the social media platform he created.
While The Social Network portrayed him as a man obsessed with the approval of women, he's actually been in a loving and committed relationship with his wife Priscilla Chan since their days at Harvard. They met in 2003 while standing in line for the bathroom at what was meant to be a going-away party for Zuckerberg. He'd just launched FaceMash, a precursor to Facebook, and he thought he would be kicked out of school.
Zuckerberg told the story during his commencement speech at Harvard in 2017. "In what must be one of the all-time romantic lines, I said, 'I'm going to get kicked out in three days, so we need to go on a date quickly.'"
They married in 2012 and have two daughters.
Jack Johnson Married Kim Johnson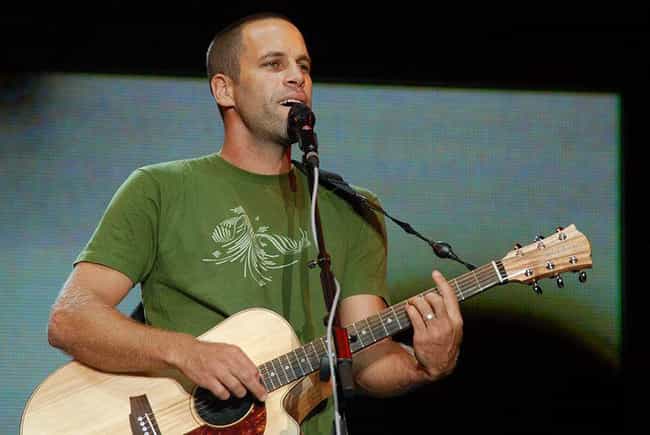 Singer and songwriter Jack Johnson met his wife, Kim, in the cafeteria at UC Santa Barbara in 1993. Johnson, who grew up in Hawaii, had just started attending the school the week before.
The couple spotted each other across the room and couldn't take their eyes off each other. Kim, a math major, was so taken by Jack that she came right over and sat next to him.
"I was a momma's boy… and, of course, it took me just a week to find a new mom," Johnson said. "I mean, [she] did start washing my clothes for me."
They married in 2000 and have three kids.
Stephen King Married Tabitha Spruce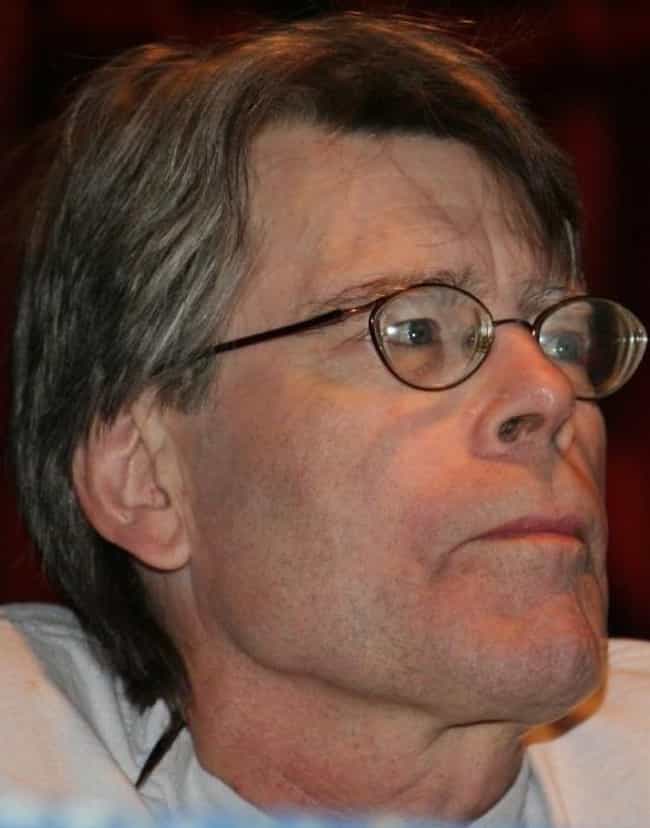 Prolific author Stephen King met his wife, Tabitha, in a writing seminar at the University of Maine in the '60s. Even then, King was already making a name for himself. He wrote a weekly column for the school newspaper, and Tabitha said he was a "campus institution."
While Tabitha envied his writing ability, King was a little intimidated by Tabitha's demeanor. "She came across – and still does – as a tough broad," he said.
They married in 1971 and have three children. Tabitha has since become a published author herself, along with their sons Joe Hill and Owen King.
Eli Manning Married Abby McGrew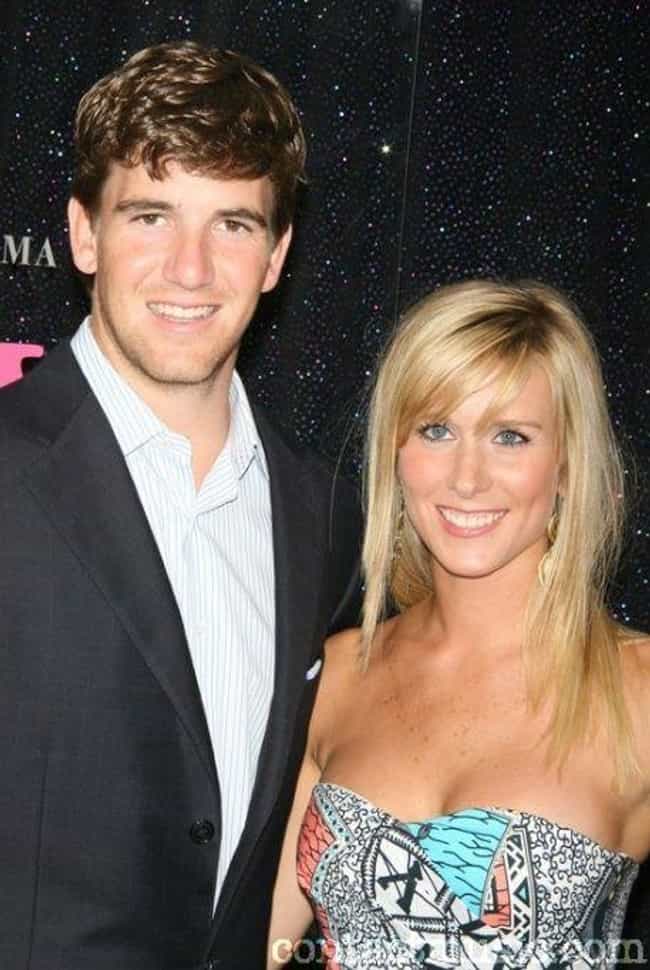 Eli Manning and wife Abby McGrew like privacy when it comes to their relationship, but that can be difficult. Manning is the quarterback of the New York Giants and part of a storied football family.
He met Abby when he was a junior and she was a freshman at the University of Mississippi in 2002. They began dating in the spring and became a couple that fall as Manning played for the Ole Miss Rebels.
In 2007, Manning decided to pop the question and designed an emerald-cut center stone engagement ring at Adler's in New Orleans. Abby had a feeling Manning might propose a few weeks later during a trip to visit her family in Nashville, but he surprised her before that.
They married in April 2008, a few months after Manning and the Giants defeated the New England Patriots in Super Bowl XLII. They have three daughters.
Timothy Olyphant Married Alexis Knief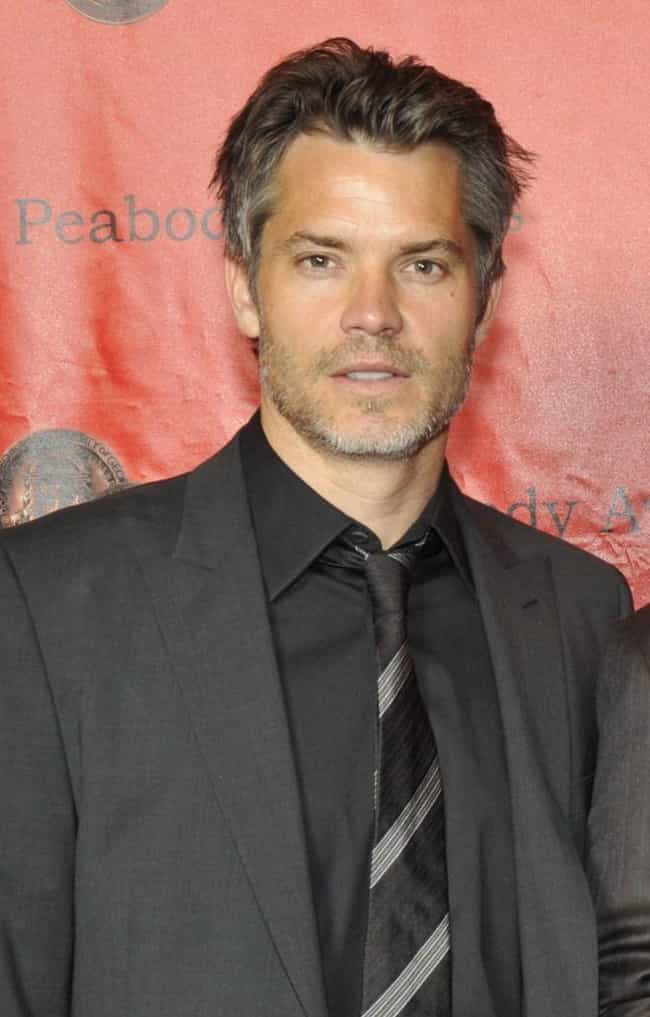 Deadwood actor Timothy Olyphant met his wife, Alexis Knief, when they were both at the University of Southern California in the late '80s.
At the time, Olyphant was on the swim team and excelled at the backstroke.
They fell in love long before Olyphant rose to fame as an actor in movies like Scream 2 and Gone In Sixty Seconds, marrying in 1991.