If you ever needed another reason to not find yourself on the wrong side of the law, these funny courtroom sketches will remind you there are many things you really don't want on your permanent record. Based on the funny police sketches created over the years, one surmises that law enforcement encounters many problems with their bad courtroom sketches. Court sketches should cleanly and accurately portray the goings-on of a courtroom, yet some drawings raise many more questions than answers. Would Naomi Campbell approve of this depiction of her? Why are some peoples' necks over a foot long? And why is Barry Bonds missing one?
At best, these courtroom sketch fails induce laughter; at worst, they exude the unnerving qualities of creepy kid drawings. But while most of these celebrities look like bootleg versions of themselves, most of them also kind of deserve it; after all, they're in court to be taken to justice. 
Amy Winehouse's Courtroom Dance
Winehouse went to trial over assaulting a reporter in 2009
Guy Fieri In The Hot Seat During A Not-So-Hot-Take
Fieri appeared in court as a witness after someone stole his Lamborghini
Tom Brady Doing His Best Two-Face
Brady went to trial over the Deflate-gate scandal in 2015
Diddy Looks Like He Just Took A Soccer Ball To The Face
Diddy was on trial over his connections to a shooting at a Manhattan nightclub in 1999.
Paris Hilton Sporting Helmet Hair
Hilton was on trial for drug possession
Taylor Swift Looks Like A Much Older Woman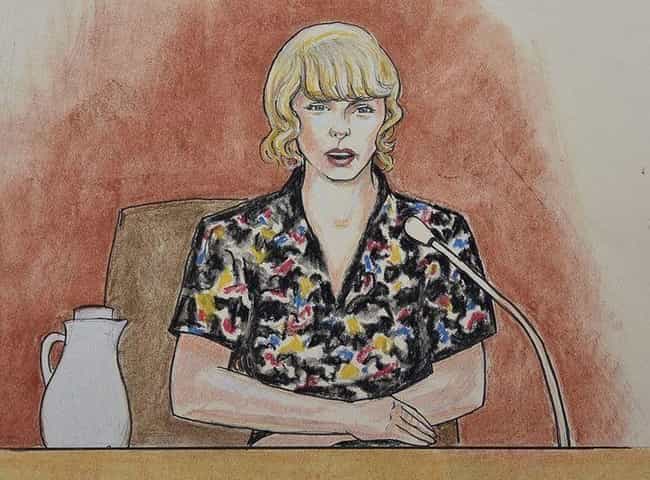 Swift was testifying against former radio host David Mueller, who groped the singer, at a 2017 trial.
Uma Thurman's Gigantic Courtroom Neck And Forehead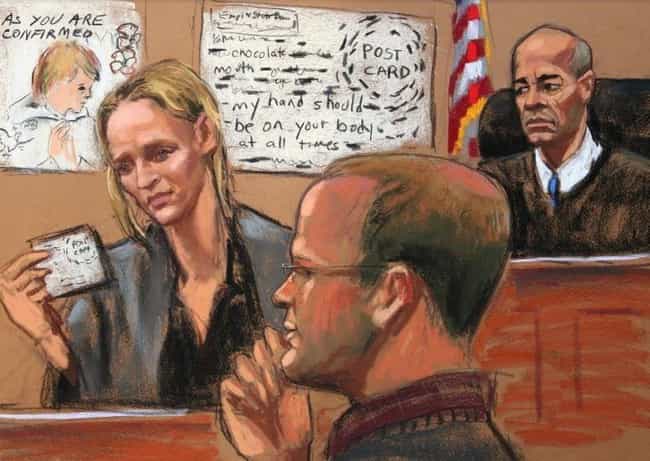 Thurman was testifying against her stalker in 2008.
Rocker Gary Glitter Minus The Glamour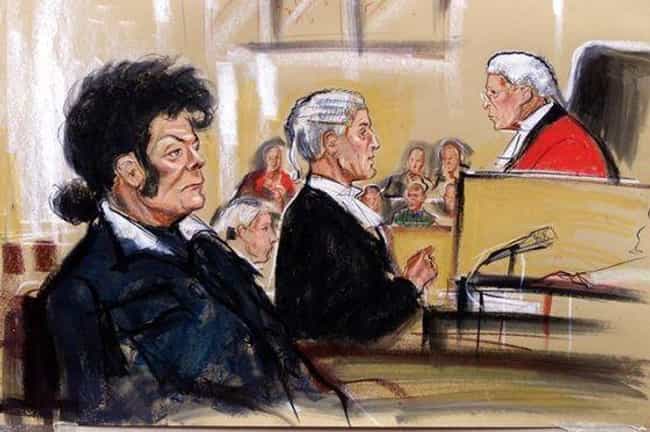 Glitter was accused of indecently assaulting a child; at that time he was acquitted
Naomi Campbell: Mmm, Mmm, Mmmaybe Not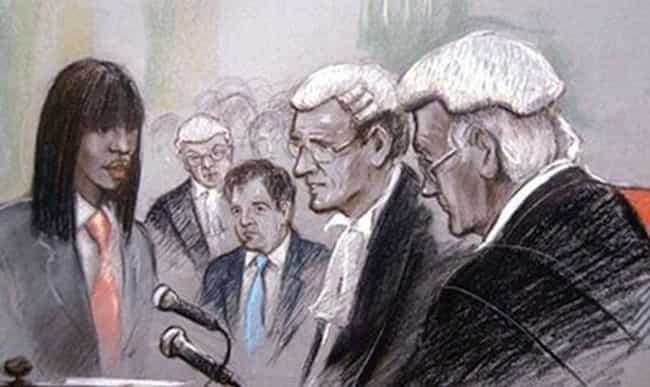 Campbell sued The Mirror for invasion of privacy
Bill Cosby Becomes Black Lex Luthor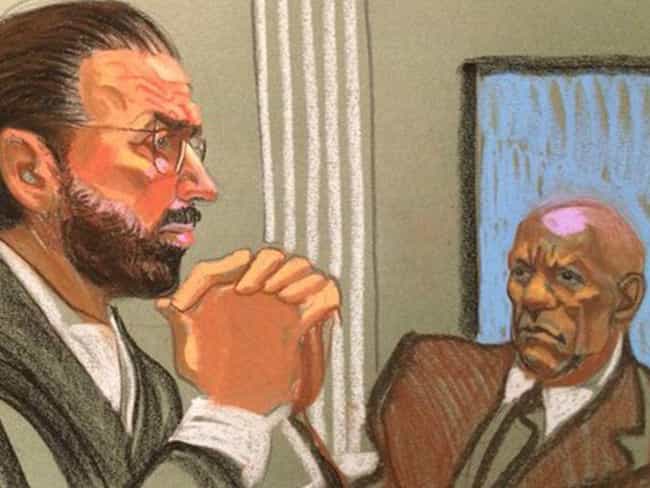 Cosby at a sexual assault hearing in 2015
Barry Bonds Has A Barry Short Neck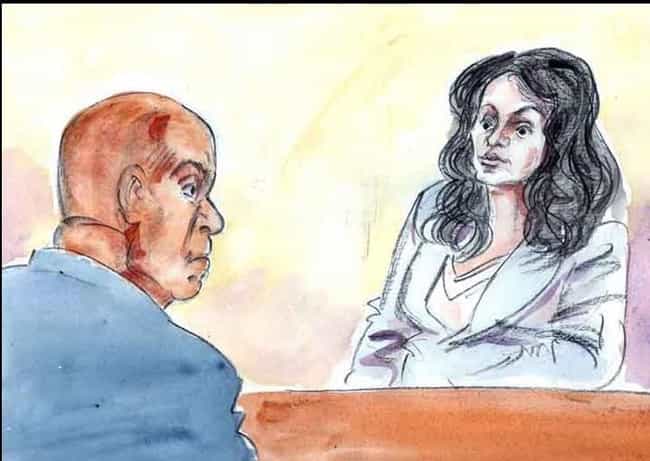 From Bonds' perjury trial in 2011
Derpy Diddy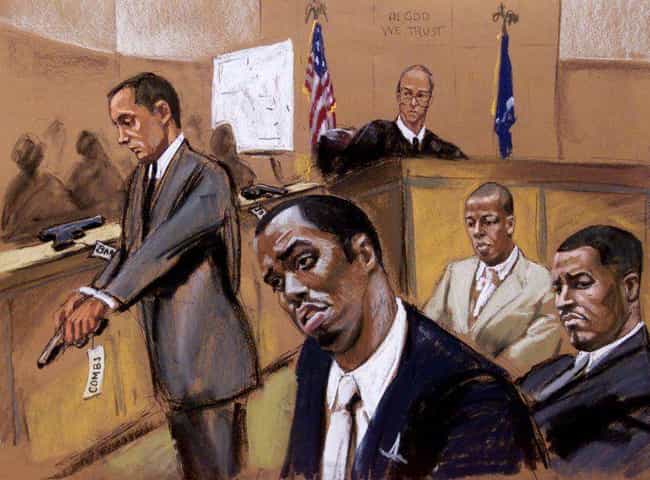 Diddy was on trial over his connections to a shooting at a Manhattan nightclub in 1999
Rebekah Brooks's Cheekbone Game Is At Corpse Levels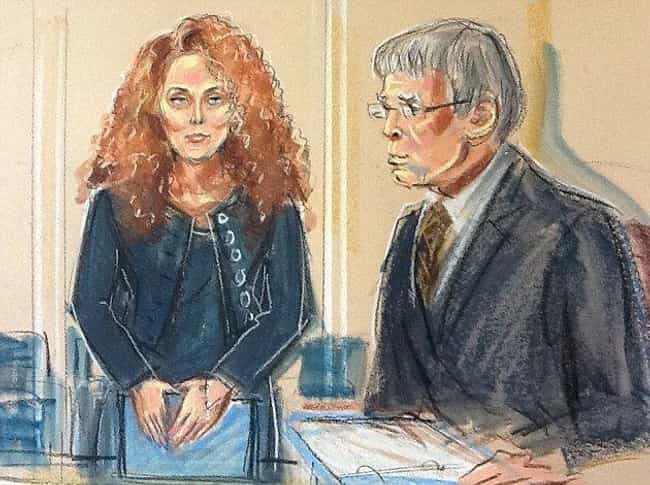 Brooks was on trial for phone-hacking
Steven Spielberg Plays His Imaginary Flute
Spielberg testified during a case concerning his stalker in 1998
Martian Martha Stewart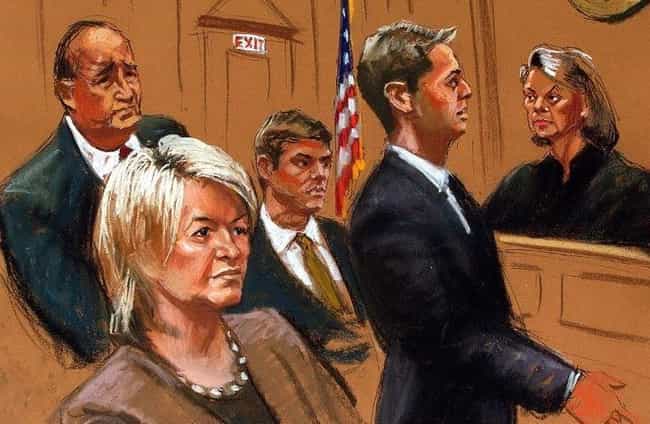 Stewart was on trial for insider trading in 2004
Nigella Lawson Has Looked Better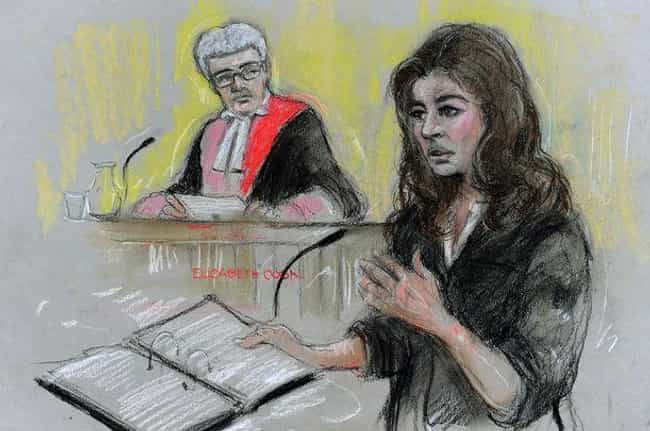 Lawson during her divorce trial