Twitter brings joy, laughter, news, and best of all, controversy. Whenever celebrities, politicians, or even brands tweet something that's slightly offensive, there will always be that person who makes it a big deal. However, there are times when a famous person actually does post a dumb tweet, but before it can be deleted, one of their million followers has already taken a screen shot and made it viral. 
Even in 2017, celebs have still not learned that they don't have to tweet every single thought. Whether they were drunk tweeting or cursing at an Internet troll, these famous people need to either hire a PR person to clean up their mistakes or just delete their Twitter accounts. It's definitely not good publicity for a celebrity when the whole world has seen your racist, ignorant, and disrespectful tweets.  
Featuring the most offensive and controversial tweets from celebrities and companies, this list has all the biggest Twitter fails of 2017. If you think the quickly-deleted tweet is hilarious, shocking, or even vulgar, vote it up. Let us know in the comments if this list is missing any controversial tweets of this year.   
Trump Retweeted A Picture Of A Train Hitting A Reporter Days After Violence In Charlottesville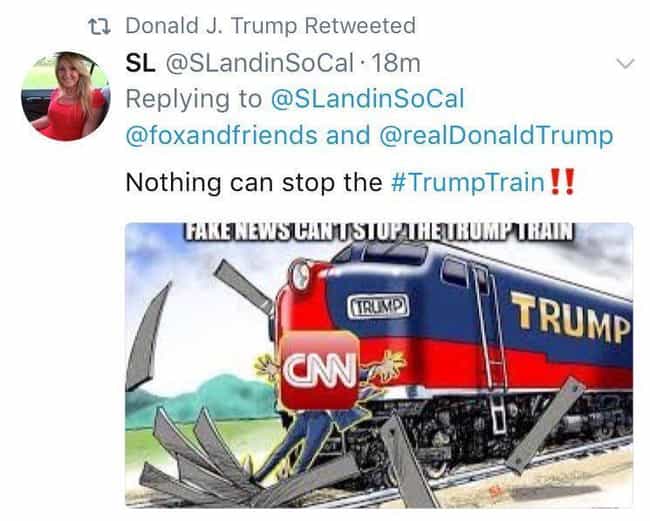 From August 11-13, 2017, white supremecists gathered in Charlottesville, VA, to protest the removal of a statue of Confederate leader Robert E. Lee. Counterprotestors showed up as well, and soon violence erupted. Twenty-year-old James Alex Fields, Jr. rammed his car into a group of counterprotestors, injuring 19 people and killing 32-year-old Heather Heyer.
On August 15, President Trump retweeted a cartoon showing a train running over a man bearing the CNN logo. "Nothing can stop the #TrumpTrain!" the tweet read. He quickly deleted the retweet, but it had already been captured and retweeted countless times. The tweet was considered to be in incredibly poor taste, arriving merely days after people were literally ran over in the street.
We're Gonna Need A... WHAT Boat?!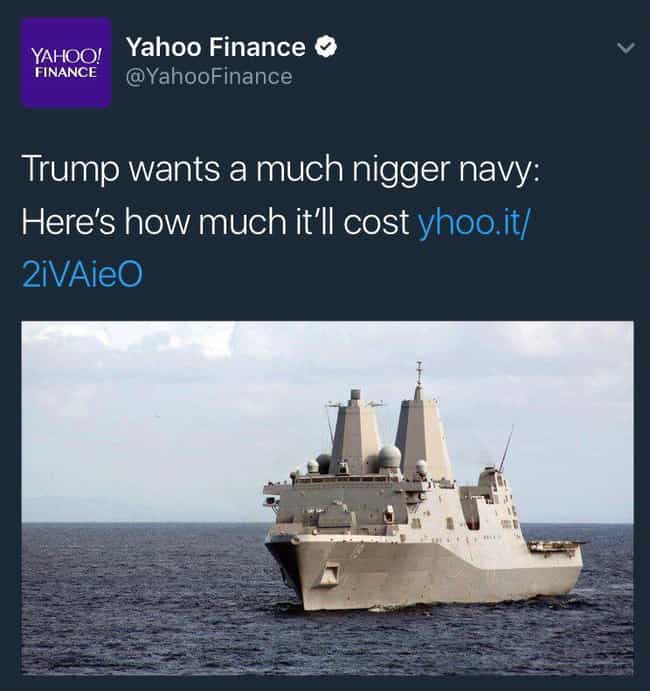 Yahoo Finance might want to consider checking their tweets before sending them. The online news service sent out a tweet about about Trump wanting a "n*gger navy." The attached story outlined Trump's desire to increase the navy's size.
Twitter went crazy over the mistake, with many cracking jokes at Yahoo's expense. The company quickly deleted it and issued an apology, but not before the screenshot was passed around all corners of the interwebs.
Washington Post Put 'Male' Symbol On Cover Depicting Women's March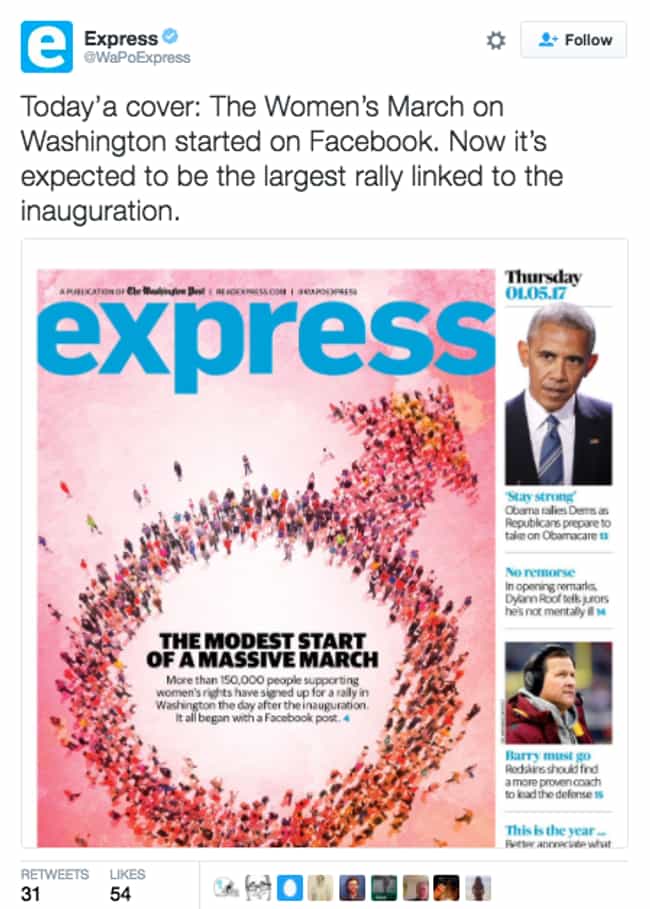 The Express, a free weekly tabloid produced by the Washington Post – excitedly tweeted out its upcoming cover for its January 5, 2017 edition. The lead story: The Women's March on Washington. Except the cover art, meant to depict one of the largest marches in modern history organized by women, accidentally used the symbol for male instead of female.
Critics were quick to point out the blunder. One woman asked "do you have any women on your edit team," questioning as to how, exactly, such a huge mistake even made it to print.
The Express quickly deleted it and issued a new tweet with the proper symbol and an ironically misspelled word.
"We made a mistake on our cover this morning and we're embarrassed," they wrote. "We errnoeously [sic] used a male symbol instead of a female symbol."
McDonald's Tweeted - Then Deleted - An Insult At Donald Trump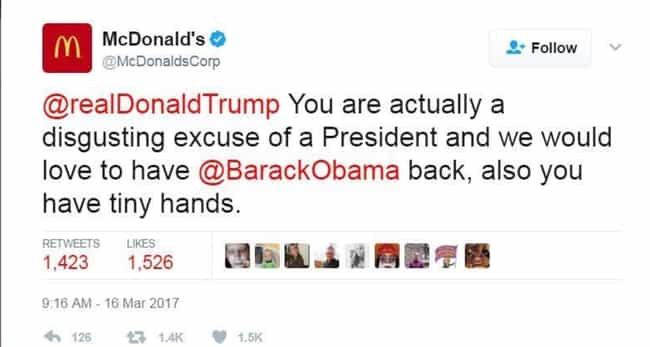 McDonald's is apparently not lovin' Donald Trump – so much so that someone on their social media team tweeted out an insult toward the President on March 16. The tweet was up for 30 minutes before it was deleted and was liked and shared at least 1,000 times before being taken down.
The company put out a tweet shortly after saying their account had been compromised. So it's either a hacker or a disgruntled employee who had bridges to burn and didn't care they'd be out of a job.
A Professor Said Hurricane Harvey Was Karma For Texas Voting Republican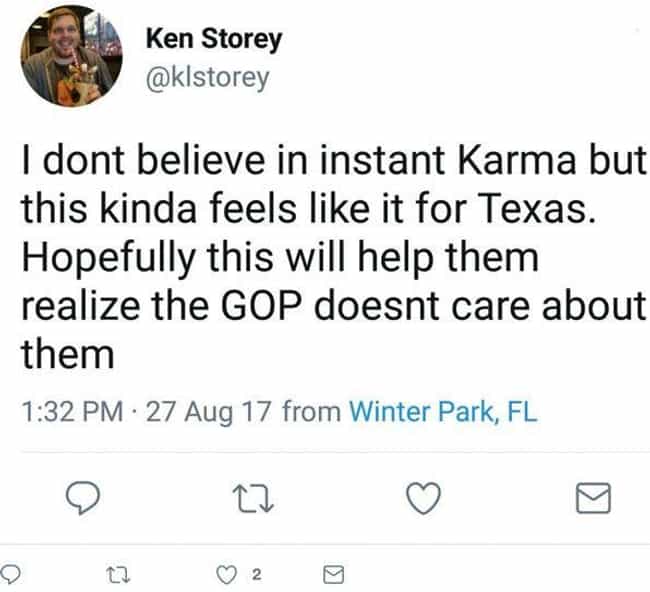 On August 27, Kenneth L. Storey, a visiting sociology professor at the University of Tampa, tweeted suggesting that Hurricane Harvey was "instant karma" for Texas voting Republican. He quickly removed the tweet and deleted his account, but the damage was done. The school received a flurry of criticism for the post, and Storey was promptly fired.
Storey issued an apology on the 28th, saying he "never meant to wish ill will upon any group." The university, meanwhile, said it "stands in solidarity with the people impacted by Hurricane Harvey."
US Department Of Education Has A Spelling Problem

You'd think the agency in charge of educating children would know how to spell correctly, but you'd be incorrect.
On February 12, the US Department of Education tweeted out a picture of W.E.B. DuBois, a prominent author and civil rights activist who co-founded the NAACP. Except they spelled his name wrong.
After realizing their mistake – and getting a slew of hate from the Twitterverse – the agency issued an apology where they misspelled the word "apologies." They quickly deleted the tweet and rewrote it with the correct spelling. Talk about a social media fail.
Hannity Retweeted Joke Account Asking To 'Make Russia Great Again'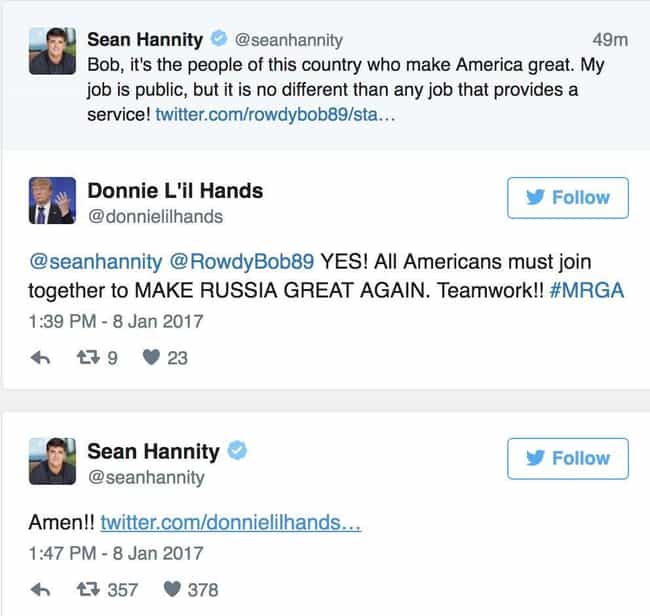 Political pundit Sean Hannity got himself into some hot water after he retweeted a comment by a joke account that suggested Donald Trump "MAKE RUSSIA GREAT AGAIN."
Hannity's thoughts? "Amen!!" He tweeted.
What Hannity didn't realize is the account – owned by a "Donnie L'il Hands" is a parody Donald Trump account that was actually making fun of Hannity. Many lambasted Hannity for being pro-Russia and also for being dense enough to not recognize a parody account. In a later Tweet storm, Hannity said it was an honest mistake and that he misread the tweet to say "make America great again."
Sure.
Kevin Durant Trashed His Former Team Via Twitter

In September, a fan tweeted basketball star Kevin Durant asking why he left Oklahoma City. In response, Durant tweeted, "He didn't like the organization or playing for Billy Donovan. His roster wasn't that good, it was just him and Russ." A minute later, he added, "Imagine taking Russ off that team, see how bad they were. KD can't win a championship with those cats."
Durant quickly deleted the tweets, but they had of course been screencapped by then. Internet writers theorized he had meant to tweet the criticism under another screen name but forgot to log out of his personal account first.
Josh Groban Made Fun of Mariah Carey, Then Deleted Tweet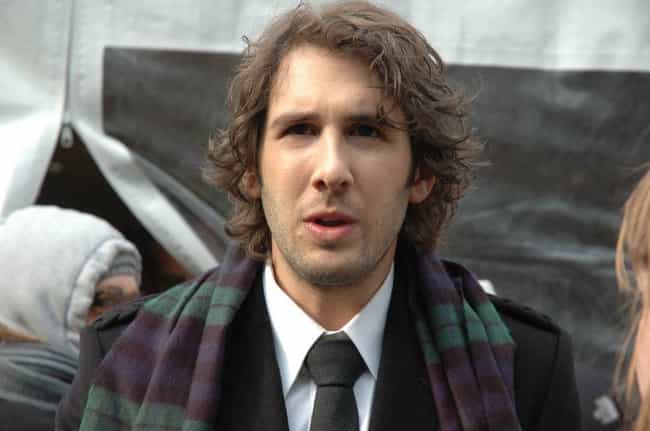 After botching her New Year's Eve performance Dick Clark's New Year's Rockin' Eve, Mariah Carey was the butt of many jokes. But some critics couldn't handle the heat from Carey's extremely dedicated fan base.
Singer Josh Groban tweeted "Any time one of the greatest voices of my generation lip syncs an angel loses its wings." After receiving a slew of hate from fans, Groban deleted the tweet and issued an apology.
"Deleted my tweets about a certain performer because it was made in humor but taken way more meanly than intended," he wrote. "Not out to diss artists."
Carey didn't let the haters get to her, though. After the performance she tweeted "Sh*t happens."