Which faces of the big and small screen (and radio) were created by other famous faces? Oh, Mariska Hargitay, for example. The lovely star of Law & Order: Special Victims Unit is the daughter of bodybuilder / plant aficionado Mickey Hargitay and early blonde bombshell Jayne Mansfield. Hargitay was only three and a half years old when Mansfield was killed in a car accident. Hargitay and her two brothers were in the car at the time.
Other TV stars with famous parents include Girls stars Allison Williams and Zosia Mamet. Williams is the daughter of NBC Nightly News anchor Brian Williams, and Mamet is the daughter of Glengarry Glen Ross writer David Mamet. Eve Hewson, who stars in Cinemax's The Knick and Bridge of Spies, is the daughter of U2 frontman Paul Hewson, aka Bono. Katie Cassidy, who stars in The CW series Arrow, is the daughter of 1970s heartthrob David Cassidy. And Tony Goldwyn, who plays President Grant on Scandal, is the grandson of media mogul Samuel Goldwyn – as in Metro Goldwyn Mayer.
Take a look at these apples who have not fallen far from their respective trees, and rest assured that even in Hollywood, anything is possible if you have the right connections (like to a famous parent – maybe Bono or someone like that).
Mariska Hargitay
Law & Order: SVU
 star 
Mariska Hargitay
 is the daughter of Hollywood blonde bombshell Jayne Mansfield and 1955 Mr. Universe Mickey Hartigay.
Domhnall Gleeson
Star Wars: The Last Jedi actor Domhnall Gleeson, who also starred in Ex Machina and The Little Stranger, is the son of Brendan Gleeson, who is best known for films like In Bruges, Into the Storm, and the Harry Potter series.
Dakota Johnson
Fifty Shades trilogy star Dakota Johnson is the daughter of actors Melanie Griffith and Don Johnson.
Tracee Ellis Ross
Black-ish star Tracee Ellis Ross is the daughter of legendary singer Diana Ross with Robert Ellis Silberstein.
Zoë Kravitz
Zoë Kravitz, star of Big Little Lies, the Divergent series, and Mad Max: Fury Road, is the daughter of The Cosby Show actress Lisa Bonet and rock star & Hunger Games actor Lenny Kravitz.
John David Washington
BlacKkKlansman star John David Washington is the oldest son of Pauletta and Denzel Washington, who have been married since 1983.
Max Minghella
The Handmaid's Tale star Max Minghella is the son of Oscar-winning director Anthony Minghella.
Katherine Waterston
Fantastic Beasts and Alien: Covenant star Katherine Waterston is the daughter of Sam Waterston, star of Law & Order and The Killing Fields.
Zoey Deutch
Zoey Deutch, star of Before I Fall and Why Him?, is the daughter of Back to the Future star Lea Thompson with Howard Deutch.
Eve Hewson
Eve Hewson, who plays Nurse Lucy Elkins on 
The Knick
 and appears in 
Bridge of Spies
, is the daughter of U2 frontman Bono with Ali Hewson.
Allison Williams
Girls
 star Allison Williams is the daughter of 
NBC Nightly News
 anchor Brian Williams with Jane Stoddard.
Billie Lourd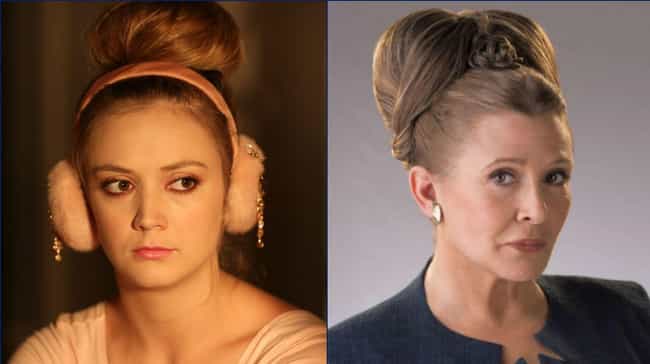 Billie Lourd, who plays Lieutenant Connix in the new Star Wars films, is the daughter of actress Carrie Fisher with Bryan Lourd.
Grace Gummer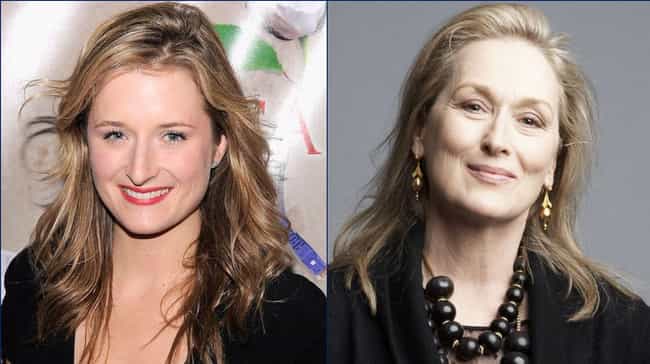 Mr. Robot star Grace Gummer is the daughter of actress Meryl Streep.
Elle King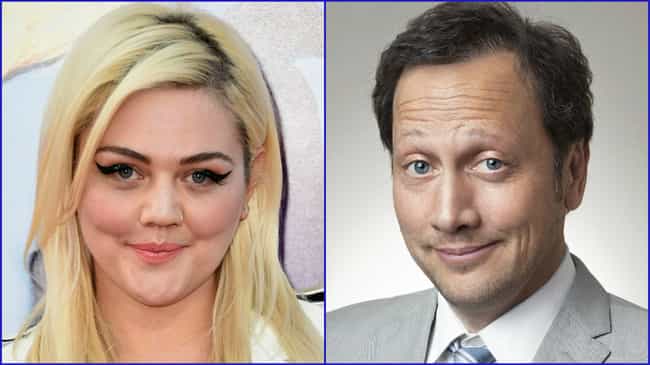 " 
Exes and Ohs
" singer Elle 
King is
 the daughter of 
SNL
 alum Rob Schneider with model London King.
Oliver Hudson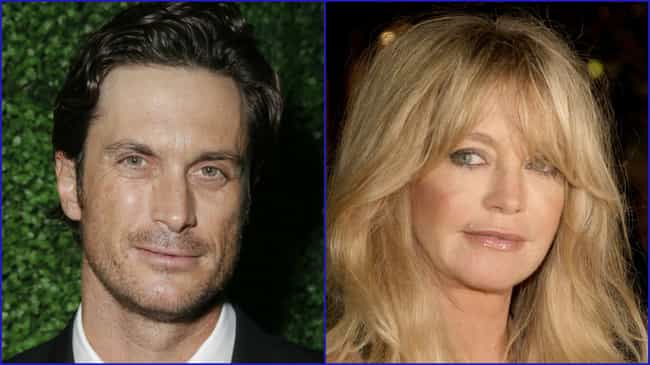 Splitting Up Together star Oliver Hudson is the son of actress Goldie Hawn with Bill Hudson. His sister is actress Kate Hudson.
James Jagger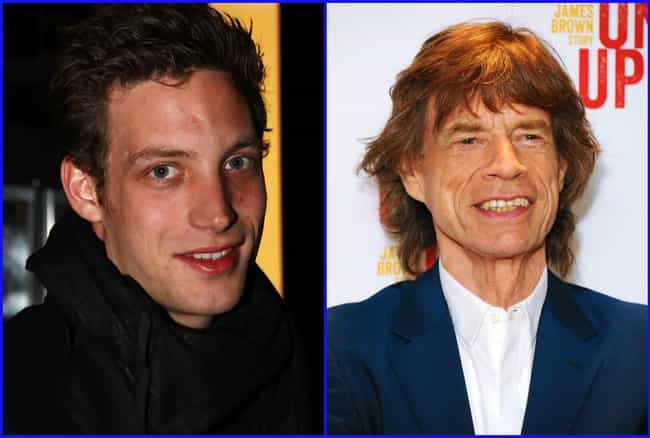 Vinyl star James Jagger is the son of Rolling Stones frontman Mick Jagger with Jerry Hall.
Gustaf Skarsgård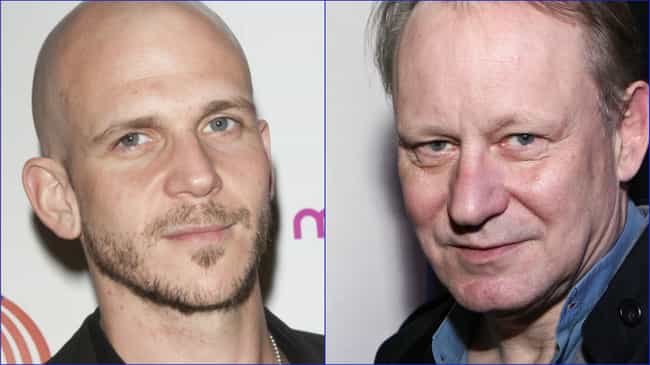 Gustaf Skarsgård, who plays Floki on Vikings, is the son of actor Stellan Skarsgård. Alexander and Bill Skarsgård are his brothers.
Katie Cassidy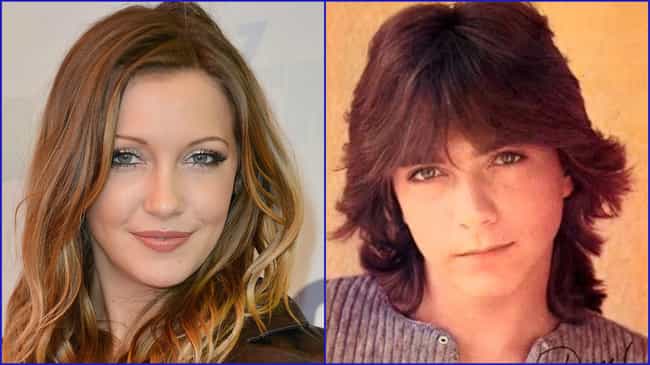 Arrow
 star Katie Cassidy is the daughter of 1970s heartthrob and 
The Partridge Family 
star David Cassidy with Sherry Williams.
Zosia Mamet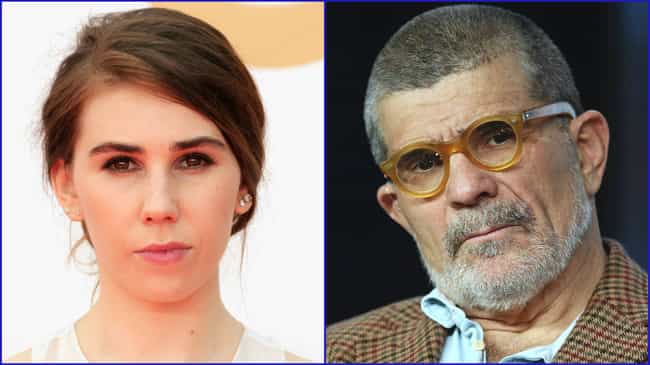 Girls
 star Zosia Mamet is the daughter of legendary playwright and screenwriter David Mamet with Lindsay Crouse.
Tony Goldwyn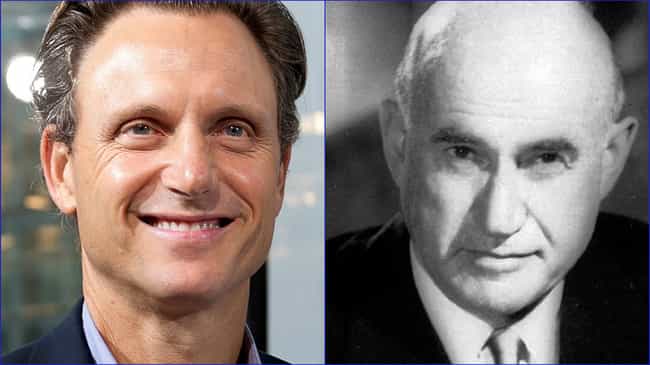 Scandal
 star Tony Goldwyn is the grandson of media mogul Samuel Goldwyn.
Steven R. McQueen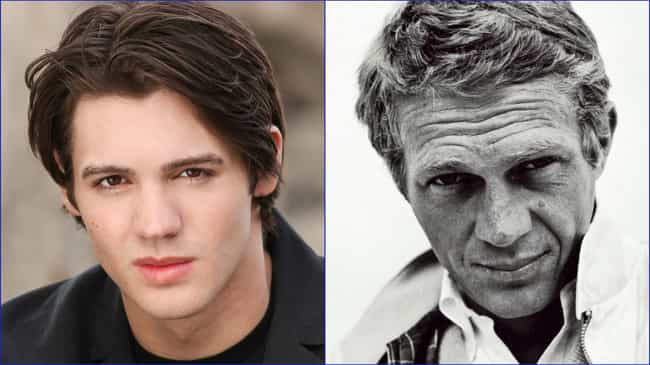 The Vampire Diaries 
star Stephen R. McQueen is the grandson of "King of Cool" 
actor Steve
 McQueen. His father is Chad McQueen.
Greer Grammer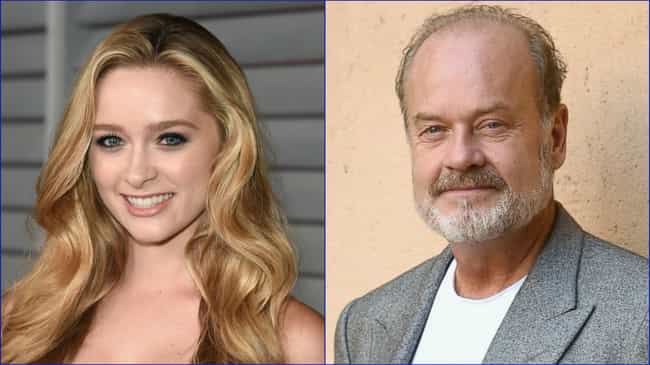 Awkward star Greer Grammer is the daughter of Frasier star Kelsey Grammer with Barrie Buckner.
Alfred Enoch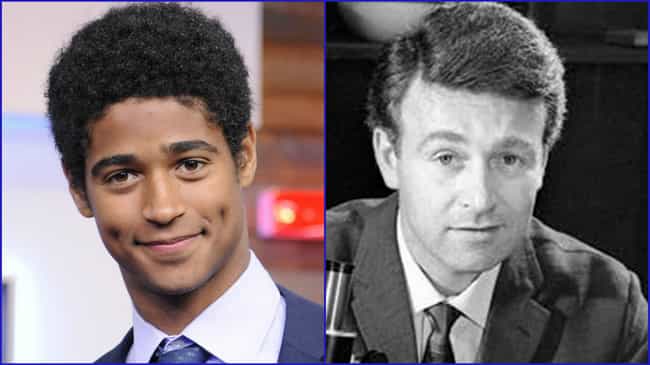 How to Get Away with Murder
 star Alfred Enoch is the son of William Russell, best known as the very first
Doctor Who 
companion, Ian Chesterton.
Margaret Qualley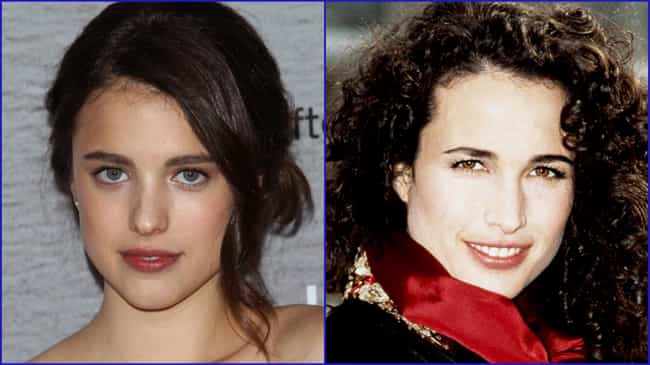 Margaret Qualley, who starred in HBO's The Leftovers and in the live action adaptation of Death Note, is the daughter of actress Andie MacDowell with Paul Qualley.
Hailee Steinfeld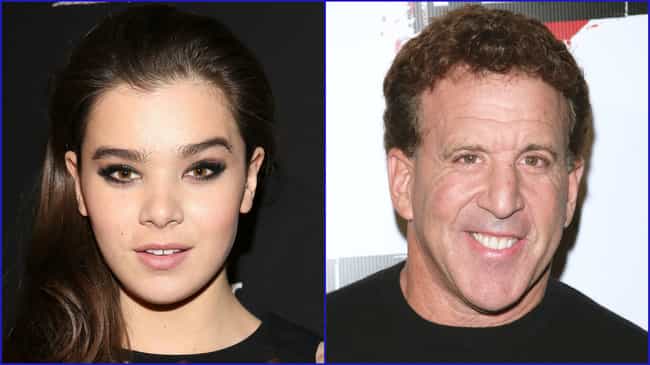 The Edge of Seventeen star and singer Hailee Steinfeld is the niece of "Body by Jake" fitness trainer Jake Steinfeld.