Classified ads used to be the best way to sell all of the stuff that you no longer needed. People would actually place ads in their actual local newspaper with their actual phone numbers. When you think about it now it seems insane but it really happened. Apart from the obvious risk involved, the classifieds also created a new medium for comedy as you'll see in these funny ads. These funny classified ad photos will actually make you wish Craigslist didn't exist. Funny Craigslist ads are good, but there is just something about these being actually printed out in a physical newspaper that makes them that much funnier.
Man or Cat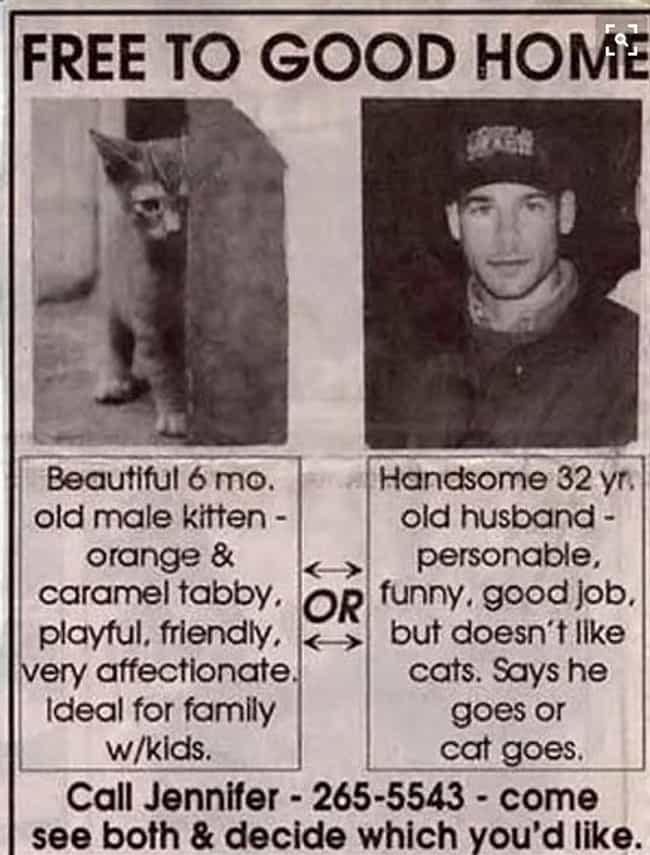 How to Find True Love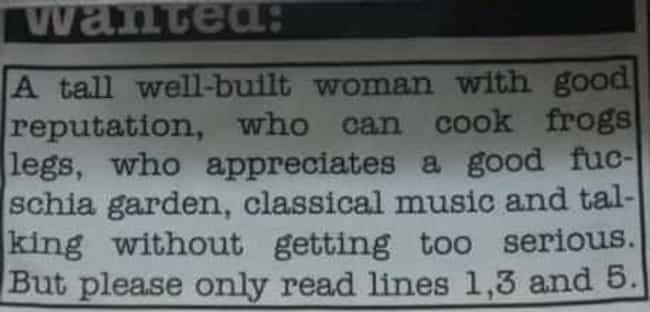 Jesus, Mary, and Joseph!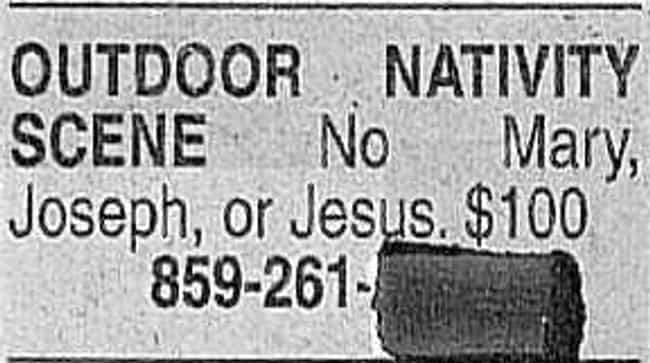 Isn't This a Movie?

Barking Up the Wrong Tree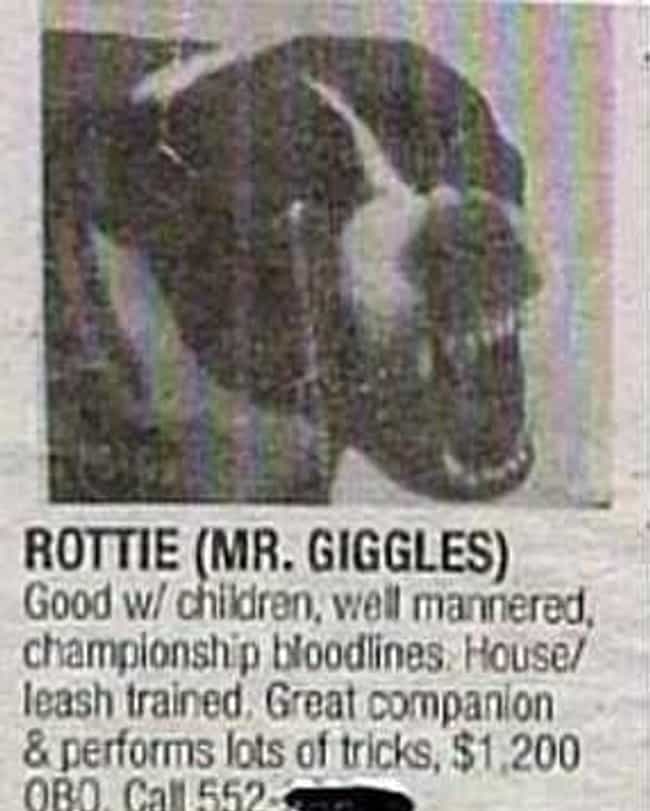 How to Accidentally Become a Legend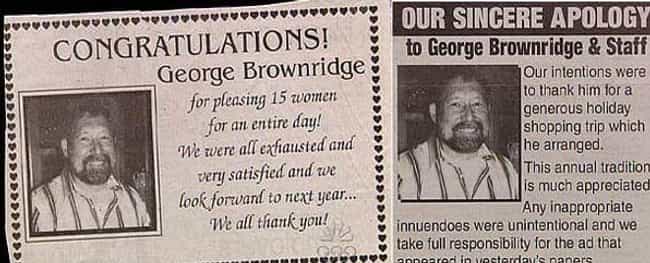 A Real Party Pooper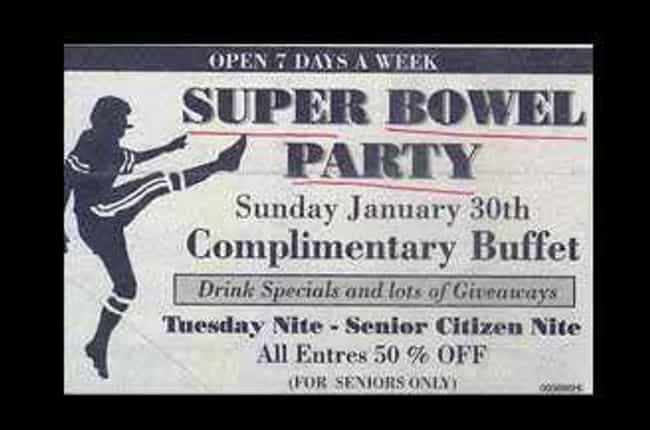 Are You Free for Dinner?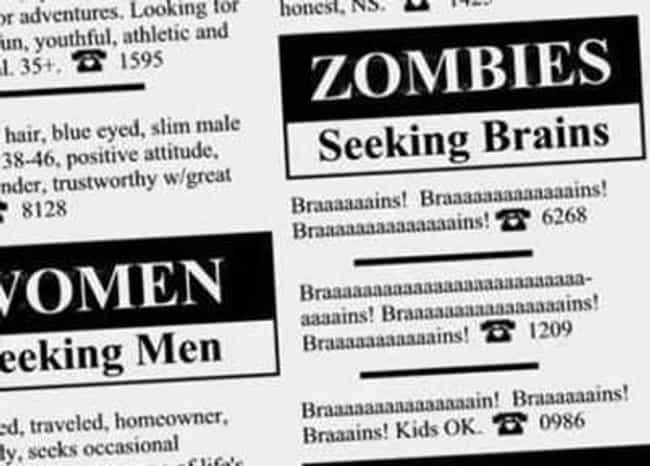 Eight Days Later

Bad Vibrations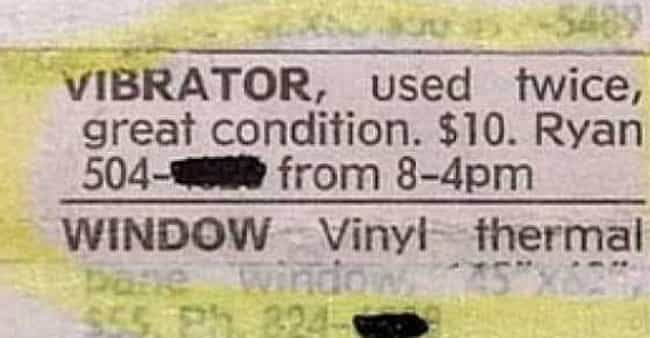 Still Waiting…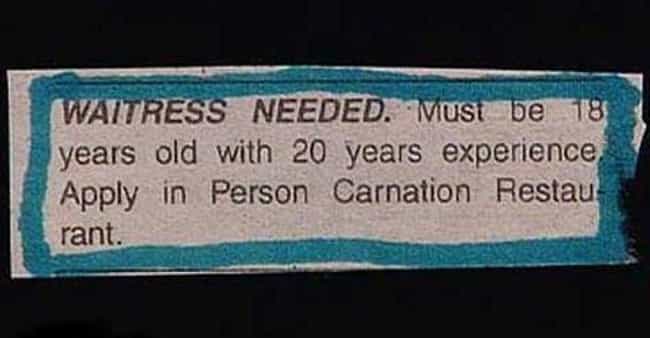 Couldn't Chair Less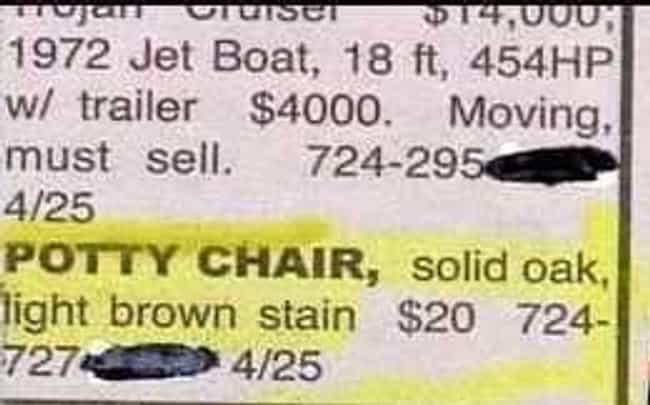 To Boldly Go Where No Classified Ad Has Gone Before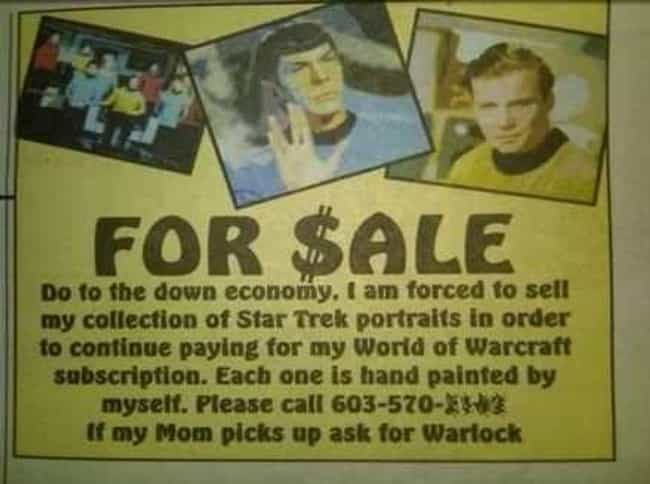 The Whole Tooth and Nothing But the Tooth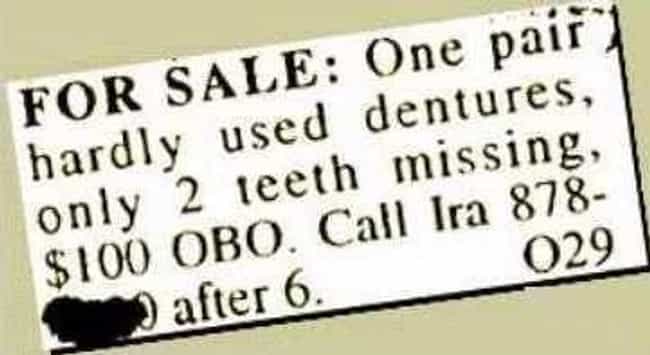 A Huge What?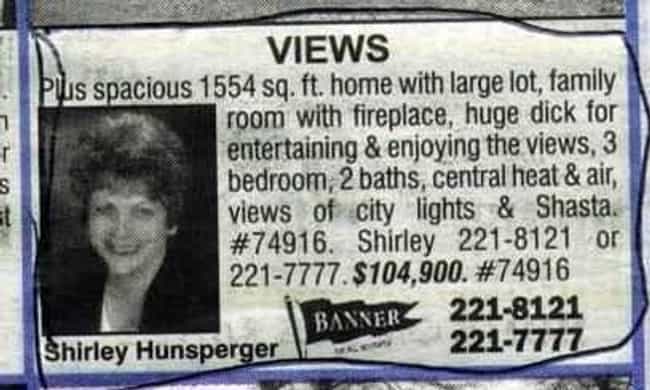 No Butts About It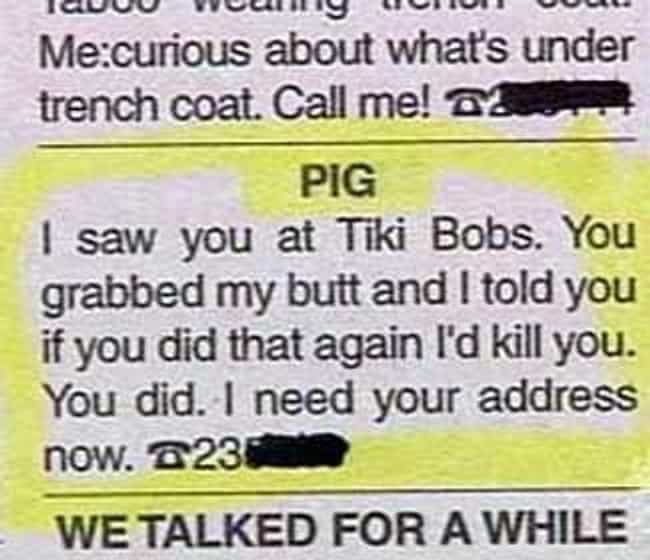 Grin and Chair It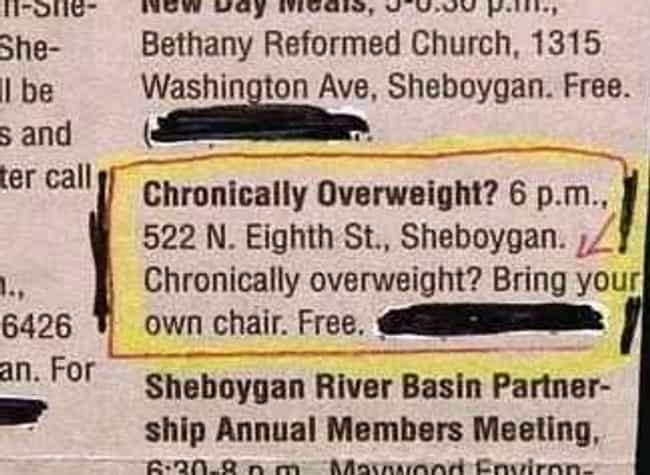 Mind Games

The Theory of Everything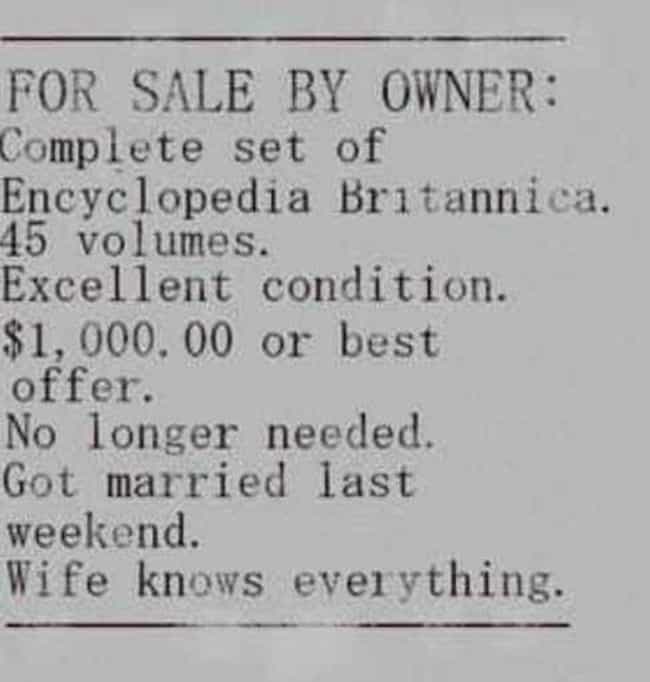 Pele or Pete? That Is the Question.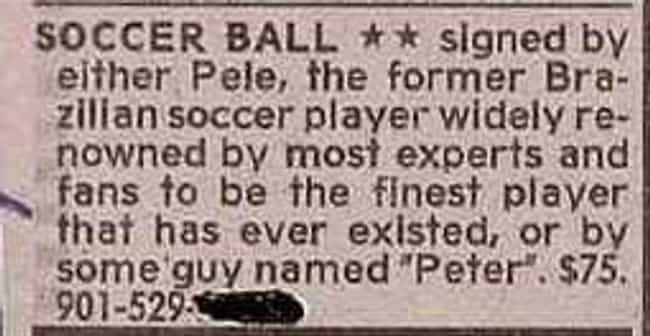 Attack of the Killer Tomato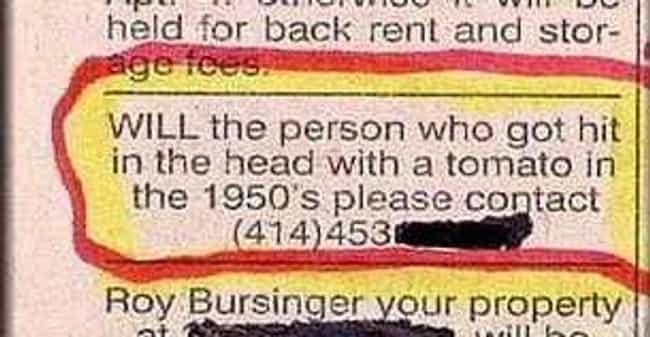 Stop Horsing Around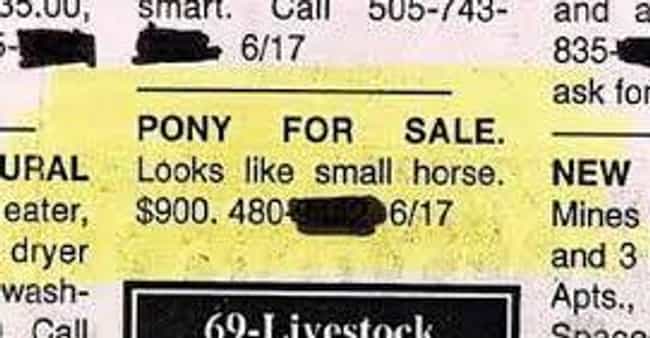 Work for Less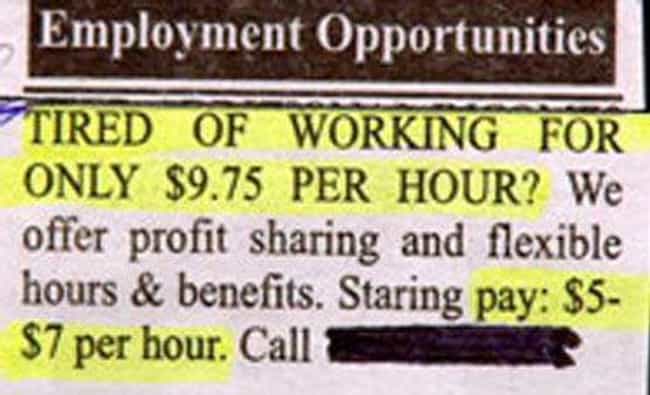 Indecent Proposal

INTERESTING FOR YOU