List of celebrities charged with domestic abuse, loosely ranked by fame and popularity. Emmy award winners, Oscar winners, and World Series MVPs have all been arrested for domestic violence. Many of the cases are dealing with repeat offenders, but sometimes it was a one-time incident in which the charges of domestic abuse were later dropped.
Who is the most famous person charged with domestic abuse? Charlie Sheen tops our list. The Two and a Half Men star plead guilty to domestic abuse charges in 1996 and 2009. Sheen has a history of drug abuse, although the only drug he claims to use these days is a drug called "Charlie Sheen." He is currently starring in the TV show Anger Management and hasn't been in trouble with the law since 2009. Other famous actors who have been charged with domestic abuse include Mel Gibson, Josh Brolin, Mickey Rourke, Steven Seagal, James Brown, Madonna, and Sean Penn.
Some famous ladies have also been charged with domestic abuse. In 1998, Carmen Electra and then-husband Dennis Rodman were involved in a domestic incident in which they were both taken to prison. More recently, Emma Roberts was charged with domestic abuse and assault when she allegedly bloodied the face of her boyfriend, actor Evan Peters. Roberts's father, Eric Roberts, also has a history of domestic violence.
Do you think that drugs and alcohol are factors in so many celebrities being charged with domestic violence? Share your thoughts in the comments section and tell us how you feel about celebrity wife beaters and if their relationships are worth saving despite abusive partners.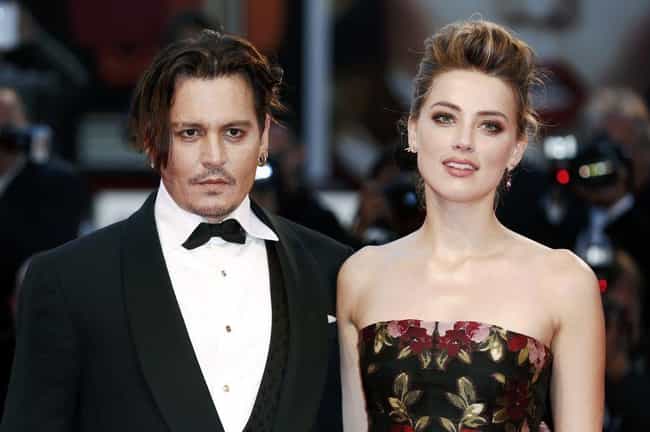 In 2016, Amber Heard filed for a restraining order against (and a divorce from) her husband, Johnny Depp. The two had been married for less than two years when the actress claimed he smashed a iPhone into her face during an argument. According to sources in the police department, the two had been fighting at their Los Angeles home.
Depp allegedly smashed several objects while yelling. Heard was on the phone with a friend at the time, and yelled "Call the cops!" as Depp grabbed the phone from her.
During the divorce hearing, which Depp did not attend, Heard said she would be seeking spousal support. She was sporting a significant facial bruise at the time. A spokesperson for the Pirates of the Caribbean star said, "Given the brevity of this marriage and the most recent and tragic loss of his mother, Johnny will not respond to any of the salacious false stories, gossip, misinformation and lies about his personal life."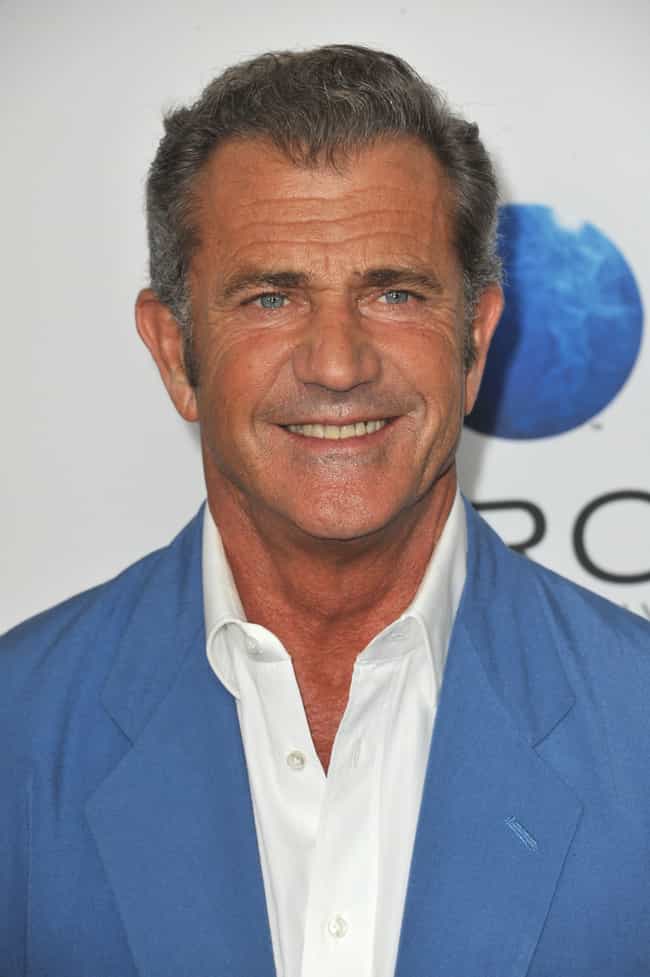 In 2010, Mel Gibson pleaded no contest in a battery charge regarding his then wife Oksana Grigorieva. Gibson was also arrested in 2006 for drunk driving, the charge was associated with Gibson's now infamous anti-Semitic tirade.
(Source)
Sean Penn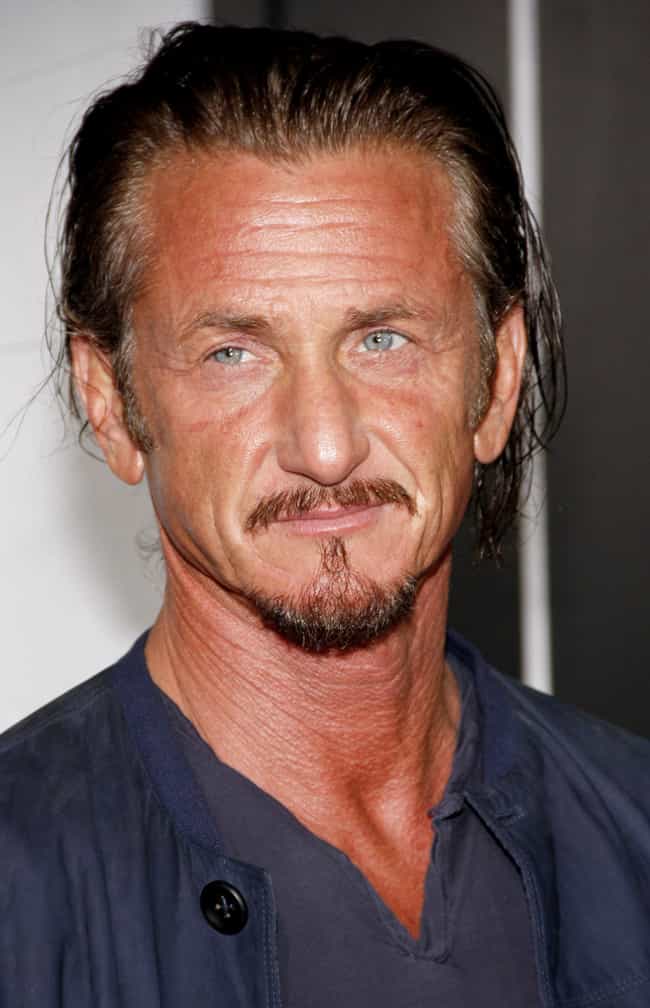 Milk star Sean Penn was arrested for the domestic assault of then-wife Madonna. Penn also served 33 days in prison for an incident in which he punched a photographer.
(Source)
Emma Roberts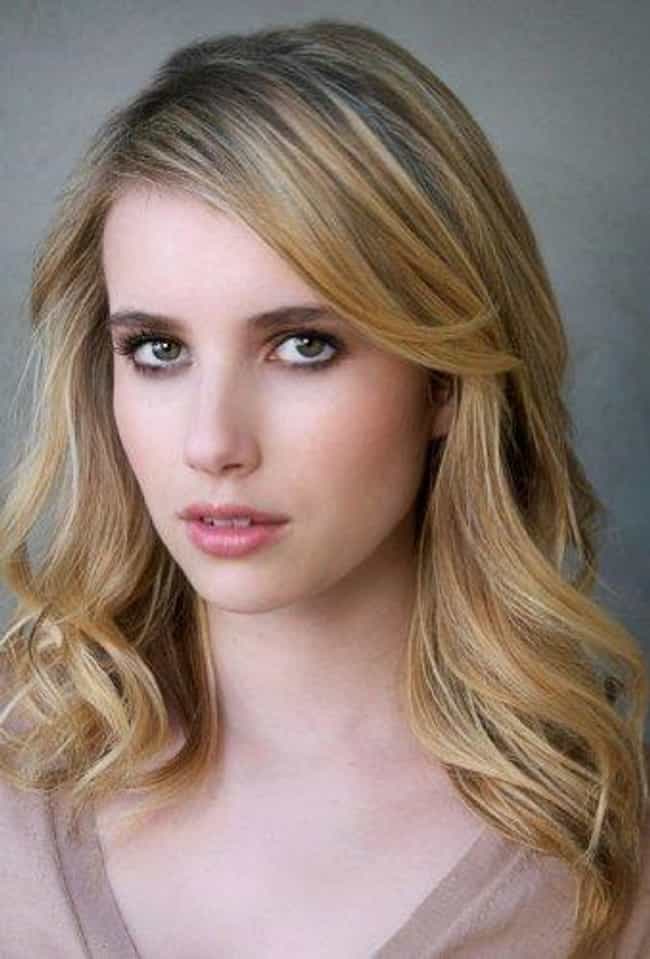 Emma Roberts was arrested for domestic violence for beating up her boyfriend Evan Peters in Canada. The couple both starred on American Horror Story: Coven.
(Source)
XXXTentacion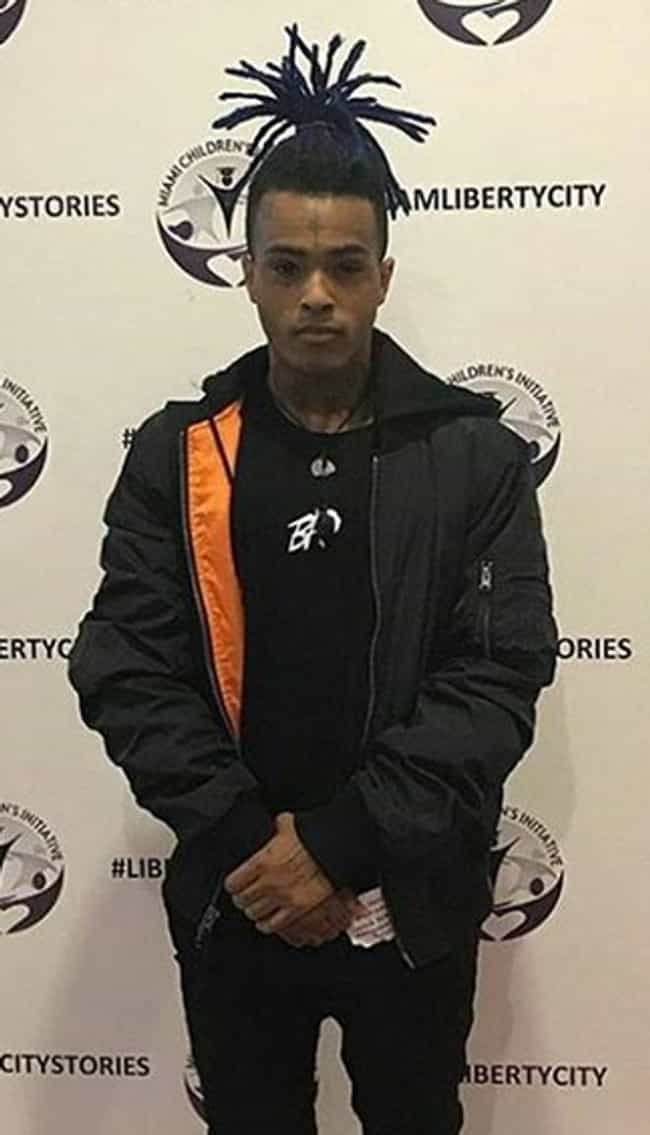 In October 2016, then 19-year-old rapper XXXTentacion (born Jahseh Dwayne Onfroy) was charged with aggravated battery of a pregnant woman, false imprisonment, domestic battery by strangulation, and witness-tampering. The rapper denied the allegations and claimed the woman in question was actually beaten by another woman and wasn't pregnant at the time.
The victim released an extensive testimony outlining the alleged abuse. She claimed that two weeks after moving in with Onfroy, he smacked her and broke her phone because she complimented another man on his jewelry. She then said he made her pick between a "barbeque pitchfork" and a "barbeque cleaner," as one of them would be going inside her. He ultimately did not penetrate her with either, but she said she passed out as he was dragging the pitchfork between her thighs.
The woman also claimed he threatened to kill her daily once they moved to Orlando, FL, in summer 2016. She alleged that Onfroy head-butted her, stomped her, punched her, held her under running water, and tackled her on various occasions.
In September 2016, after a brief stint in jail, the woman said Onfroy put a knife to her neck after learning she had been with another man. When the couple discovered they were pregnant in October 2016, Onfroy once again threatened her about the other man she had been with, allegedly saying, "You need to tell me the truth right now or I'll kill you and this jit." ("Jit" referring to the unborn child.)
He then allegedly beat her again. A few weeks later, she ran away and went to the Miami Beach police department. In October 2018, months after his death, an audio recording was released that allegedly has the rapper admitting to beating his girlfriend.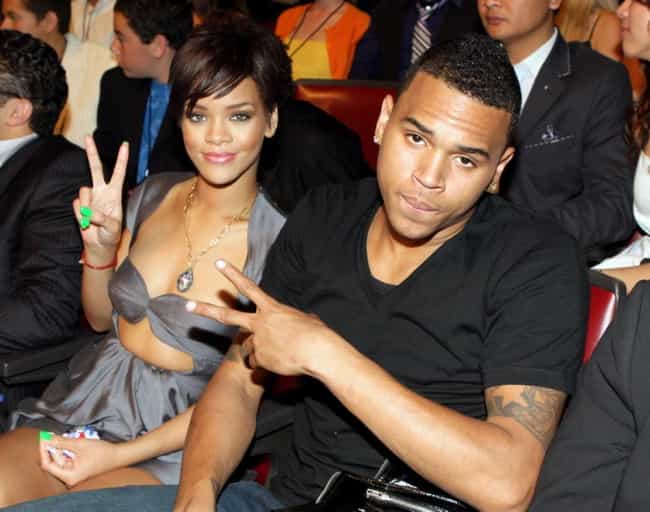 In 2009, Chris Brown was arrested for beating up then-girlfriend Rihanna before the Grammy Awards. Brown has a history of violence, and in 2013, he was arrested after punching a man in the face for wanting a picture with him.
(Source)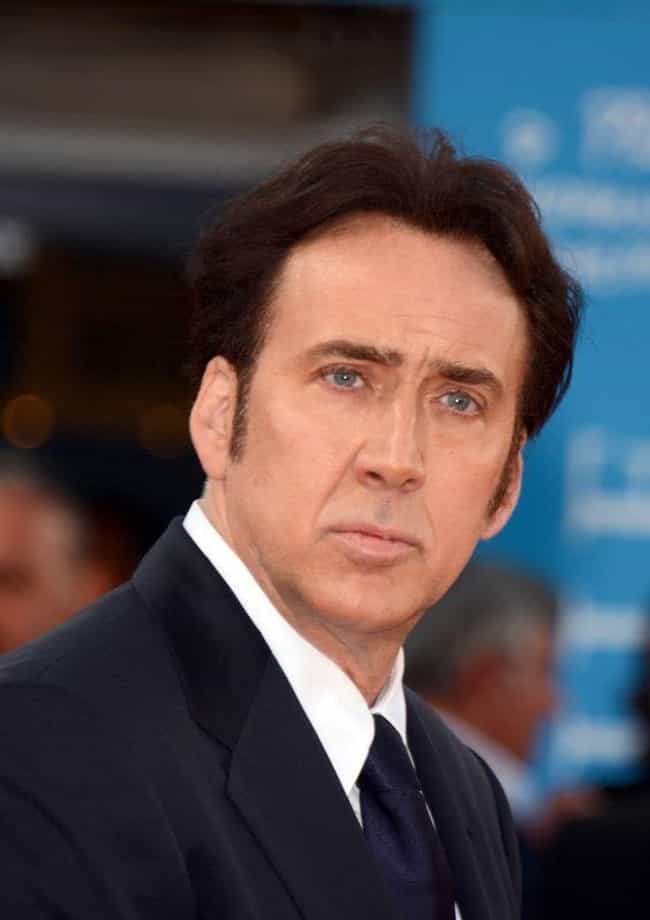 In 2011, Nicolas Cage was arrested for domestic battery and disturbing the peace. Cage reportedly pushed his wife outside of a tattoo shop and punched some cars that were nearby.
(Source)
Charlie Sheen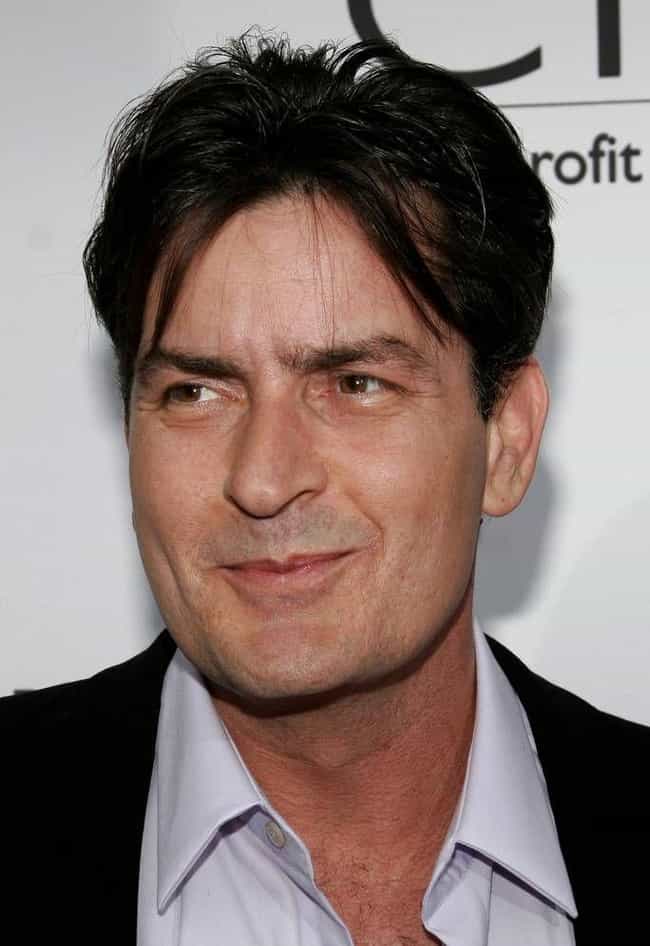 In 2009, "Two and a Half Men" star Charlie Sheen was arrested on domestic violence charges after reporting trying to choke his wife Brooke Mueller. Sheen also pleaded no contest to a 1996 charge that he attacked his girlfriend at his home.
( Source)
Carmen Electra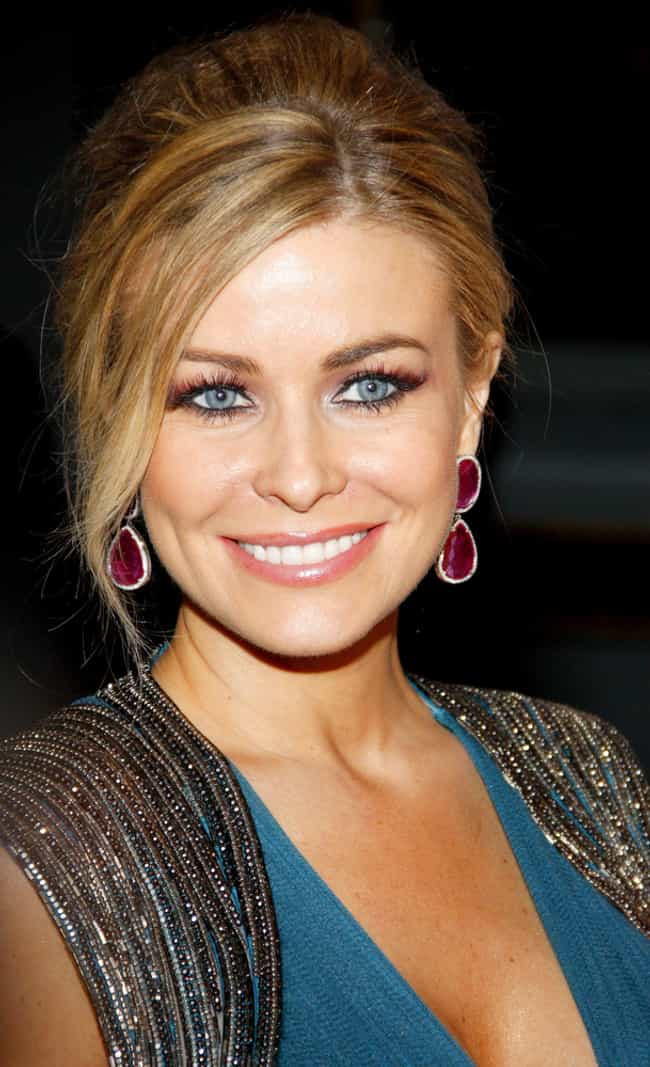 In 1998, Carmen Electra was arrested after a domestic dispute with then husband NBA star Dennis Rodman. Rodman was also charged in the incident that allegedly stemmed from a fight about seeing one of Electra's ex-boyfriends on television.
( Source)
Michael Lohan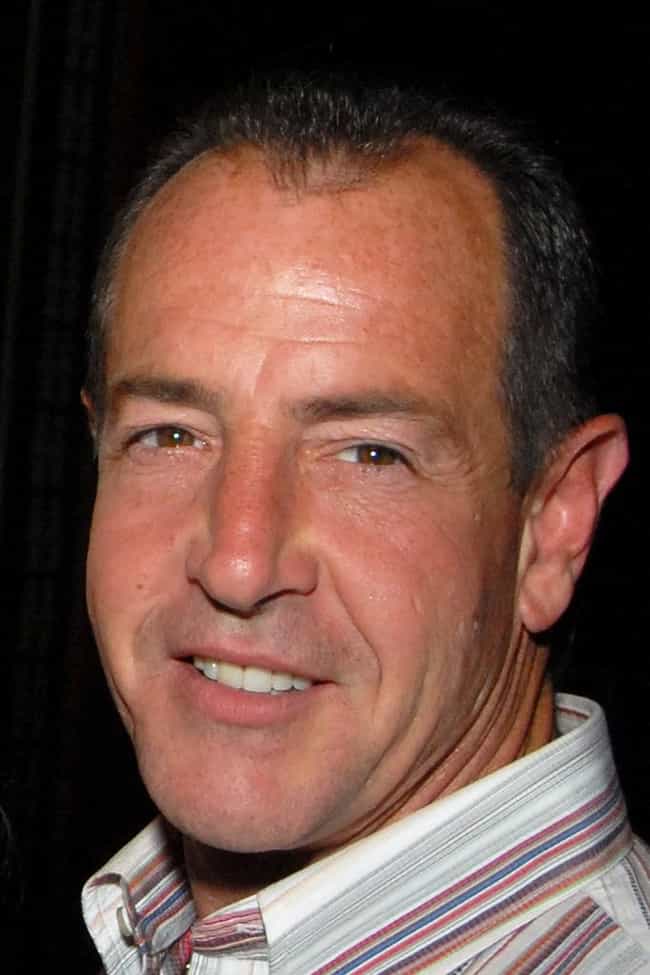 Michael Lohan, 55, turned himself in just weeks before Christmas in 2015 for assault and battery of his wife, Kate Major. Major had reported that he attacked her in October 2015, and Lohan finally fessed up. Allegedly, Lohan slapped her son in the face, and choked her. Their two children were taken away from him, and the couple has been estranged since the incident. Lohan has not yet been charged for his crimes.
Source: Daily Mail UK
Dennis Rodman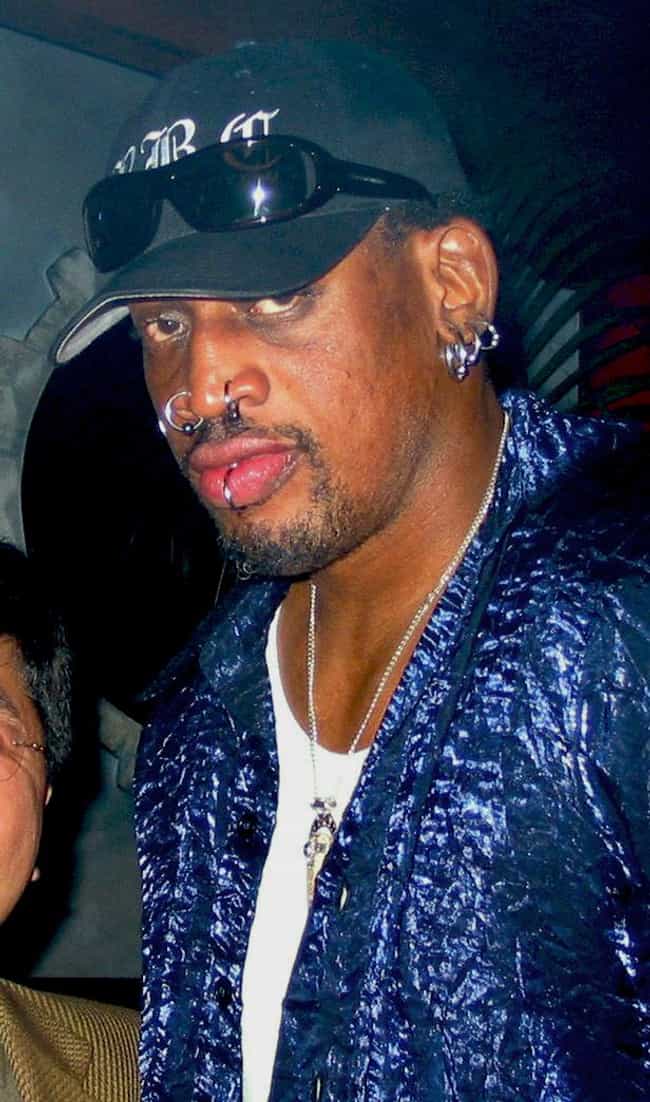 NBA star Dennis Rodman has a long history with domestic violence. He and then-wife Carmen Electra were both arrested for a domestic dispute in 1998. Rodman was also arrested for domestic violence in 2003 and 2008.
( Source)
Steven Seagal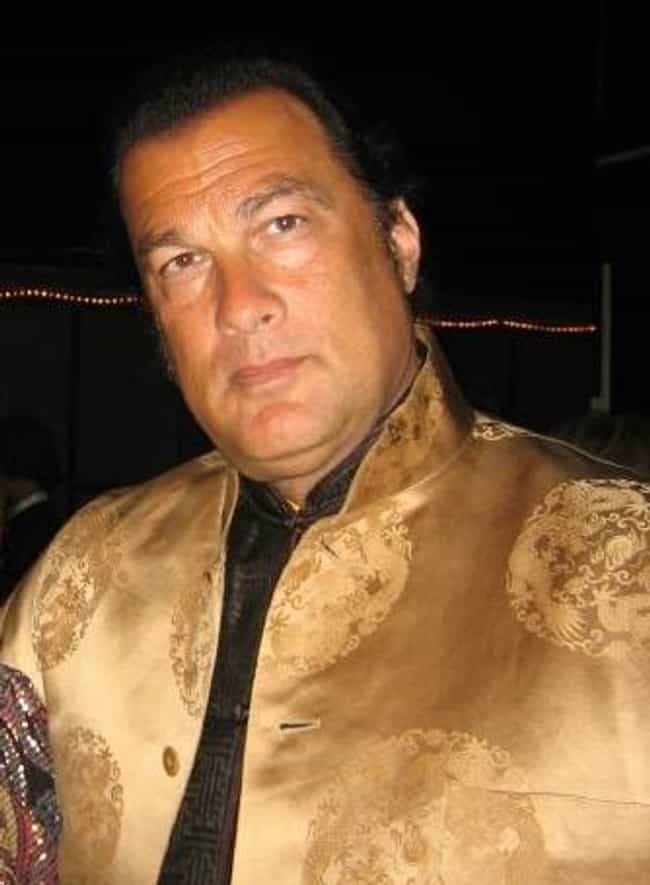 Steven Seagal's ex-wife Kelly LeBrock has made claims that Seagal was abusive throughout their marriage. Seagal has also been sued for sexual harassment several times as well as for assaulting women on his sets.
( Source)
Tommy Lee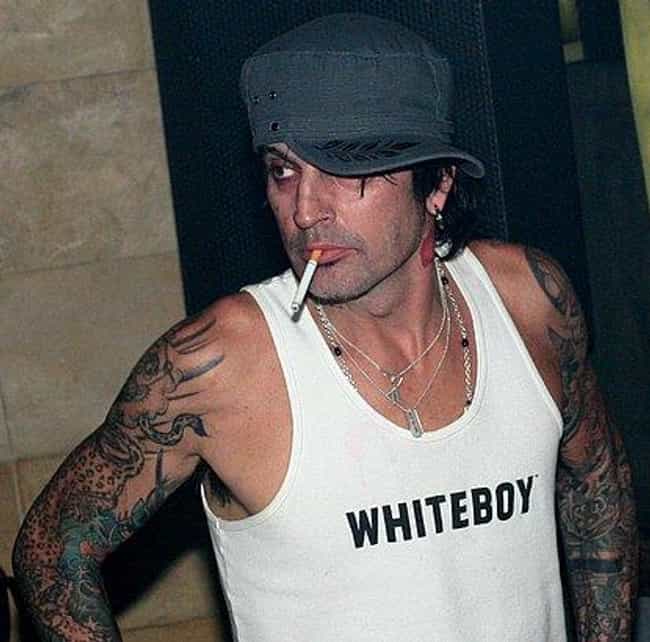 Rocker Tommy Lee was arrested for domestic violence in 1994 and 1998. Lee has been arrested several times for offenses like indecent exposure, disturbing the peace, and inciting a riot.
( Source)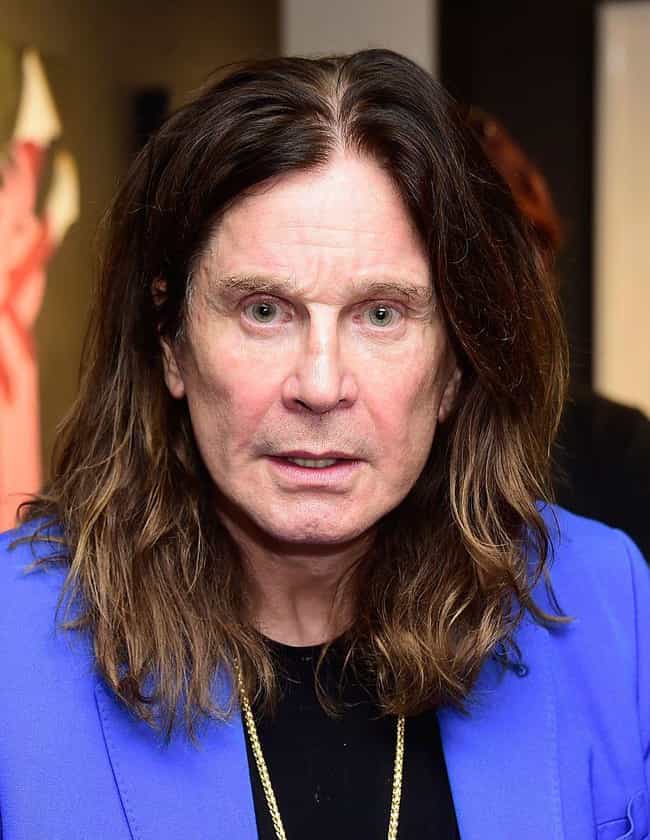 Ozzy Osbourne was arrested for domestic violence in 1989. The Black Sabbath frontman has also been arrested for breaking and entering and public urination.
( Source)
Mickey Rourke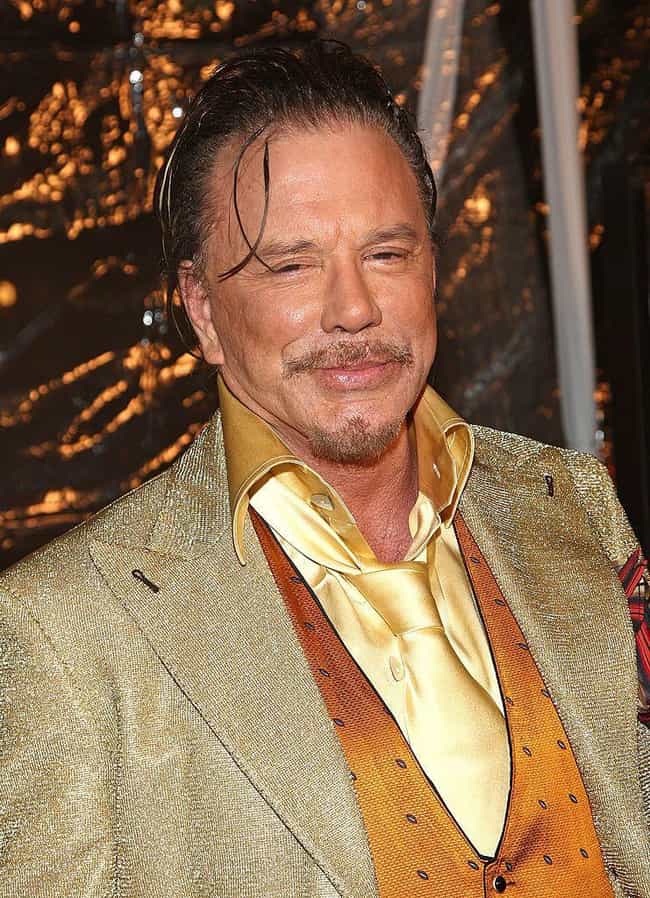 The Wrestler star Mickey Rourke was arrested for domestic violence in 1994. He was also arrested for driving while intoxicated in 2007.
( Source)
James Brown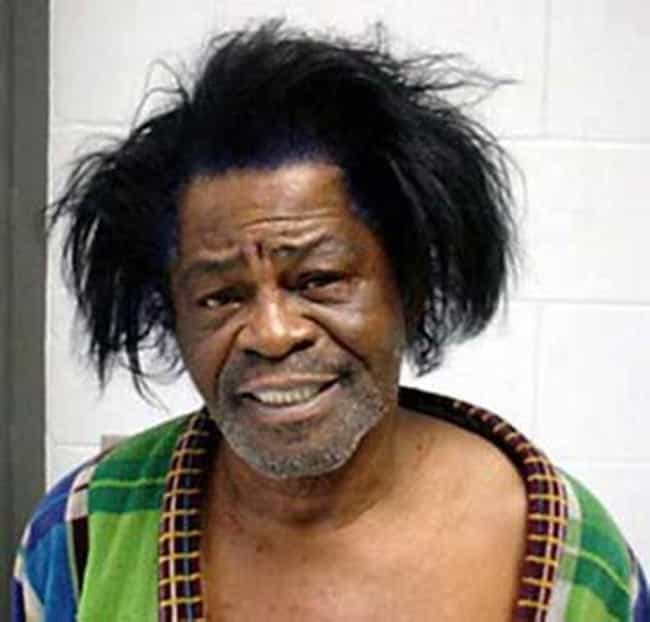 Funk legend James Brown was arrested for domestic violence in 2004. Brown has also been arrested for drug possession, armed robbery, and arson.
( Source)
Gary Busey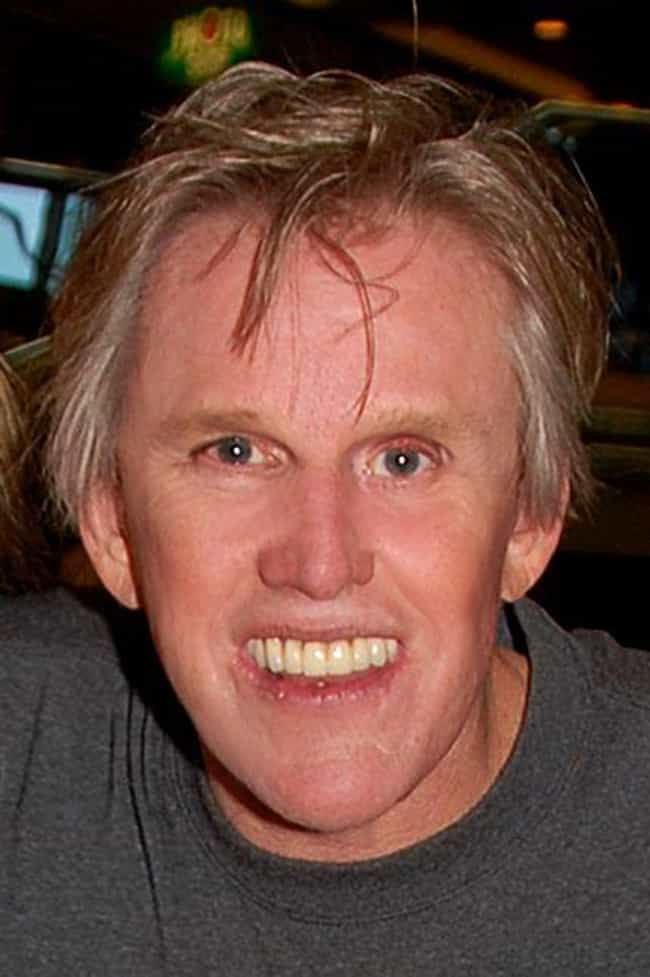 Gary Busey was arrested for domestic violence in 1999 and 2001. He has also been arrested for possession of cocaine.
( Source)
Slash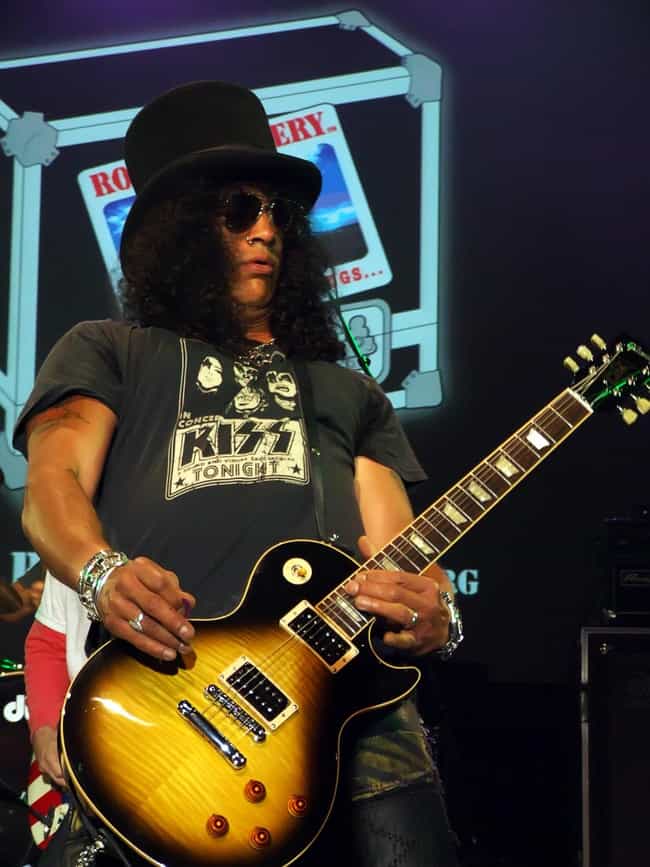 Guns N' Roses guitarist Slash was arrested for domestic violence in 1999. This was his only run in with the law.
( Source)
Tom Sizemore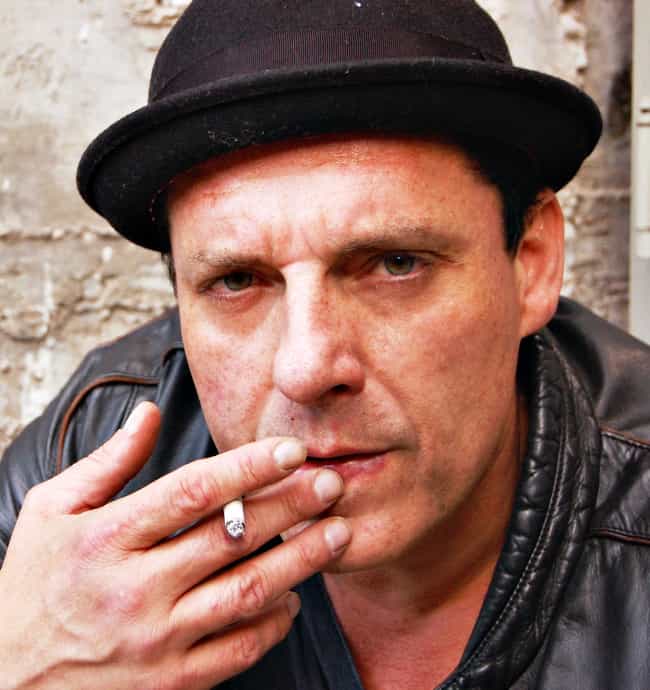 Saving Private Ryan star Tom Sizemore was arrested for domestic violence in 1997 and 2003. He has also been arrested for drug possession, vandalism, and battery.
( Source)
Christian Slater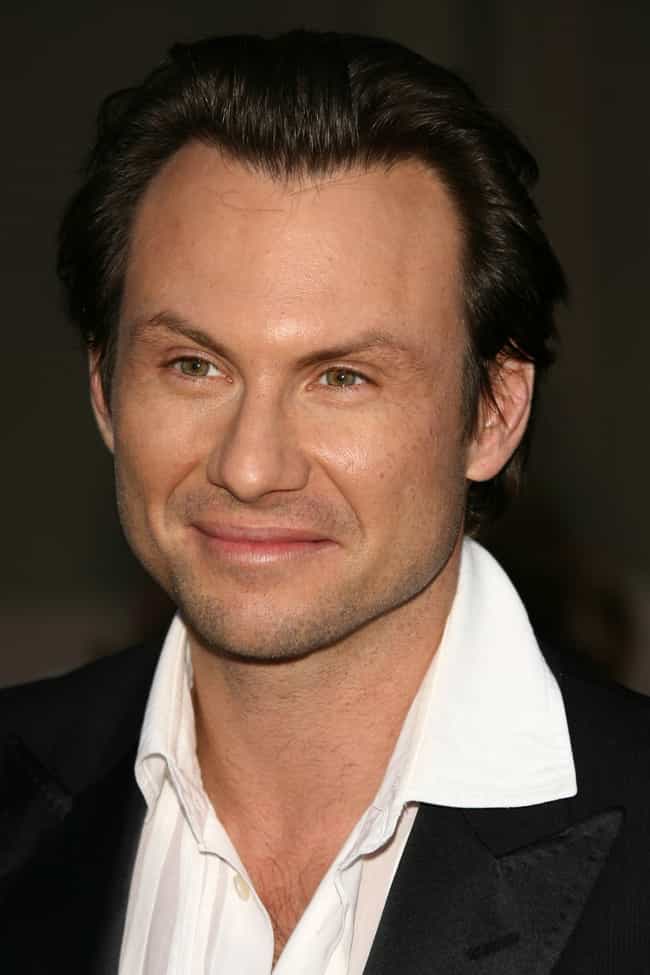 Christian Slater was arrested for domestic violence in 1997 and served 59 days in prison. The True Romance star has also been arrested for drug possession, battery, and assault with a deadly weapon.
( Source)
Richard Hatch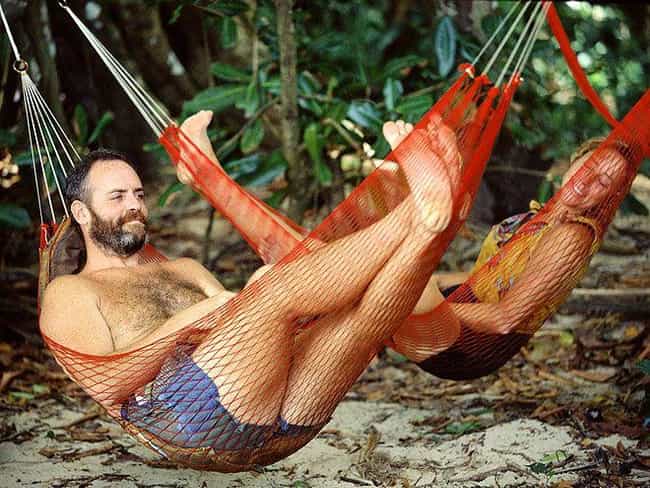 Richard Hatch was charged with domestic violence in 2001. The original "Survivor" champion has also been charged with bank fraud and tax evasion.
( Source)
James Caan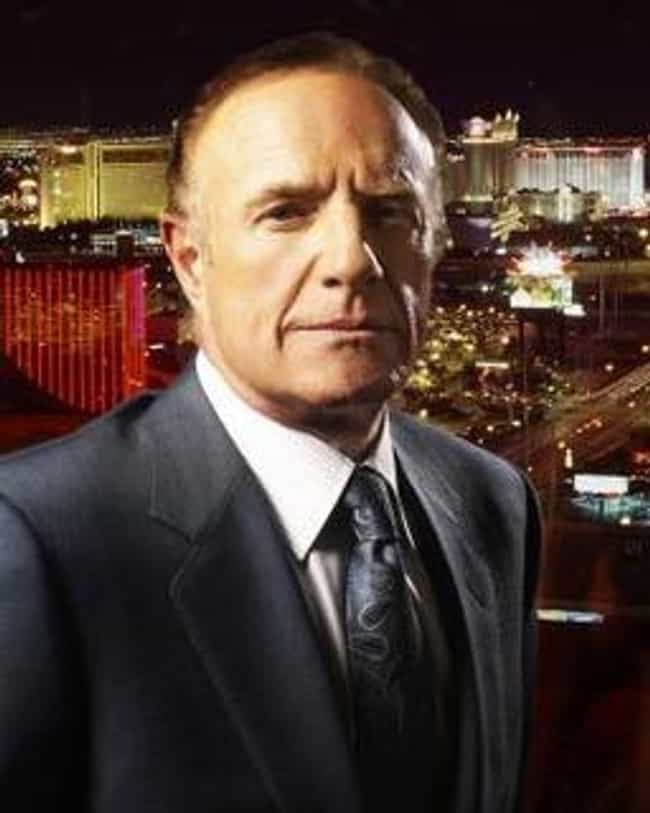 Godfather actor James Caan was arrested for domestic violence in 1980. Caan has also been in trouble with the law for battery and brandishing a weapon.
( Source)
Dudley Moore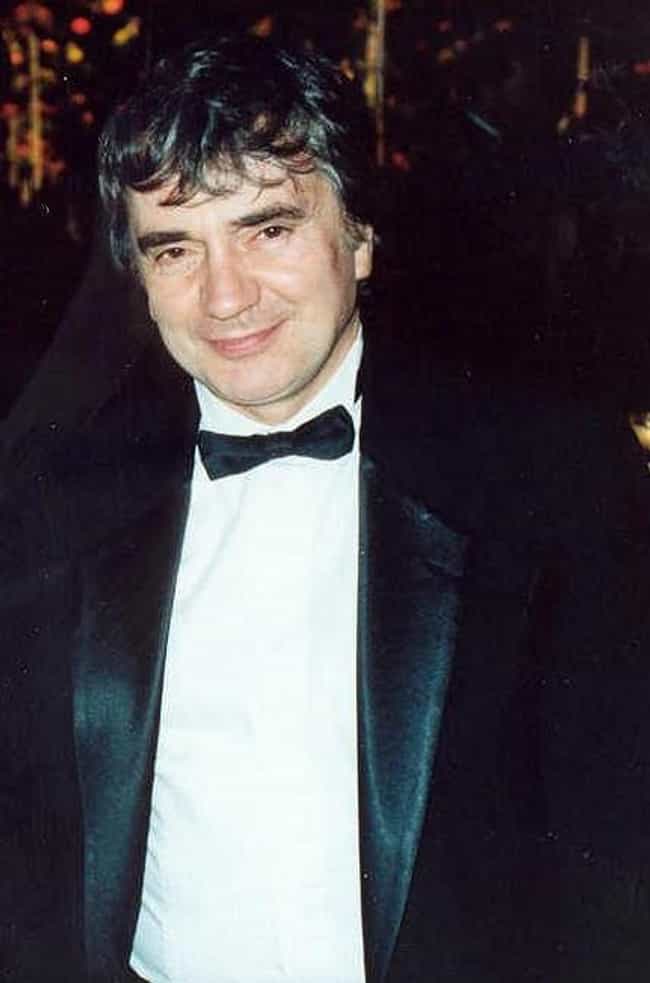 Dudley Moore was arrested for domestic violence in 1994. The Arthur star won Tony awards in 1963 and 1974.
Chad Ochocinco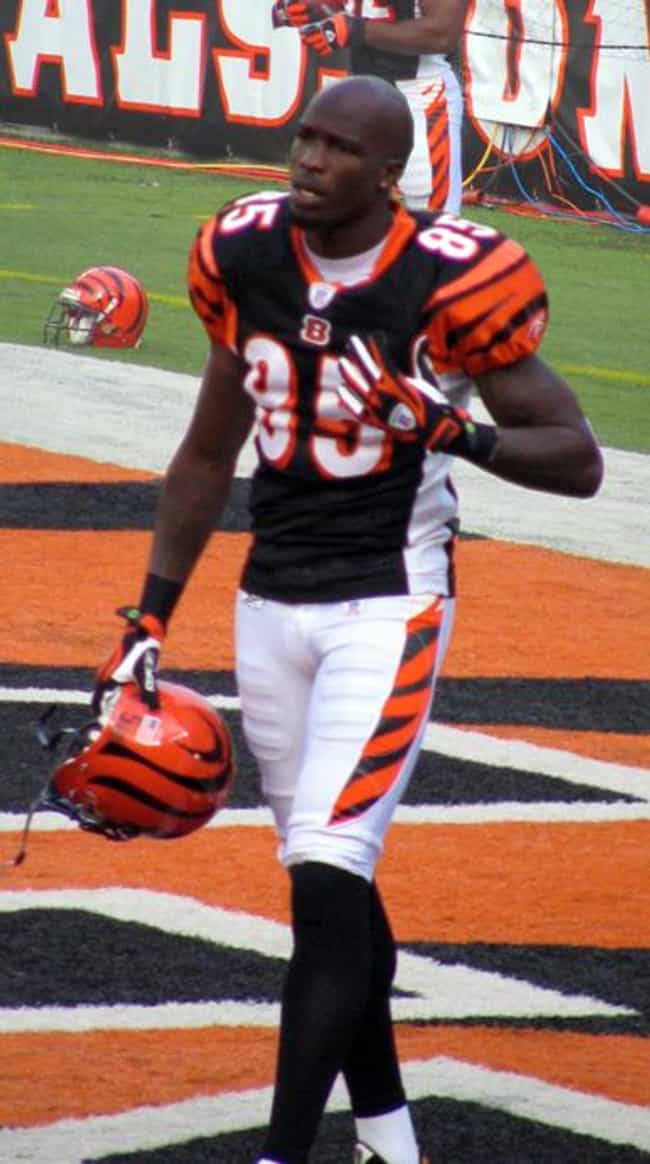 Football star Chad Ochocinco was arrested for domestic abuse in 2001 and 2012. Ochocinco, born Chad Johnson, changed his name in 2008 to reflect the number 85 on his football jersey.
( Source)
Nicholas Brendon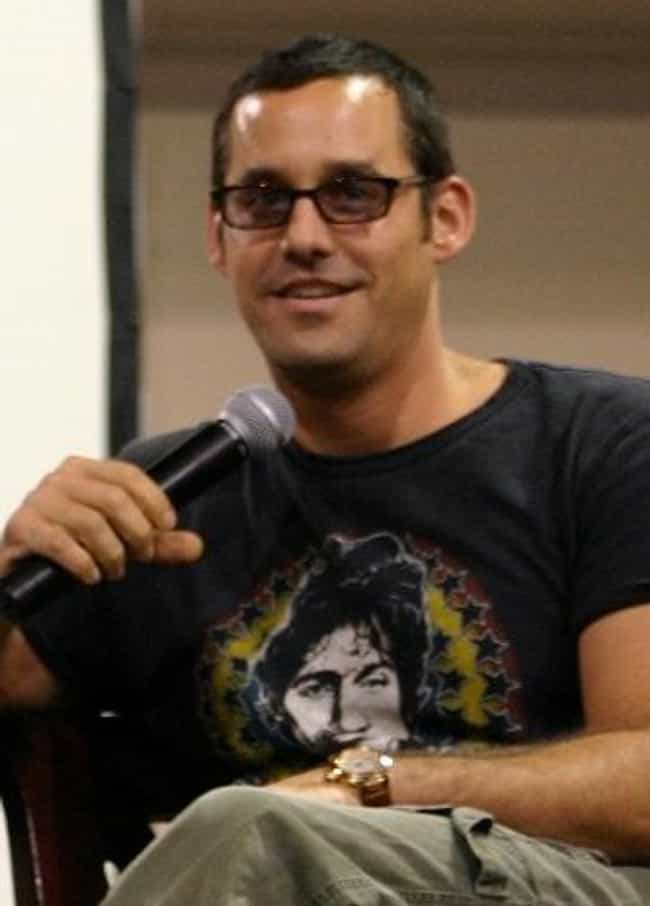 Buffy the Vampire Slayer star Nicholas Brendon was arrested in October 2017 for allegedly getting physical with his girlfriend during a fight. He's faced legal troubles before; Brendon has been charged with vandalism, robbery, criminal mischief, and more.