List of celebrities charged with homicide, loosely ranked by fame and popularity. It may surprise you to learn that several celebrities have been charged with varying degrees of homicide. Famous actors, actresses, musicians, and athletes have all been charged with homicide. Some of these celebs were acquitted, some pled guilty to a lesser charge, and others are serving life sentences in jail.
Who is the most famous person who was charged with homicide? Mark Wahlberg tops our list. The Boogie Nights actor was charged with attempted murder when he was 16 years old. Wahlberg struck two different men with various objects, leaving one man blind in one eye. He ultimately pled guilty to the lesser charge of assault and served 45 days in prison.
Perhaps the most infamous celebrity who was charged with murder is O.J. Simpson. The former NFL player and actor was charged with murder in the stabbing deaths of his ex-wife, Nicole Brown Simpson, and her friend, Ronald Lyle Goldman. After a much publicized trial, Simpson was found not guilty in 1995.
Other celebs who were involved with criminal cases of murder include Snoop Dogg, Ray Lewis, and Robert Blake. There is still speculation on whether some of these people murdered their supposed victims.
Are you surprised at how many famous people were charged with homicide? Share your thoughts in the comments section.
Michael Jace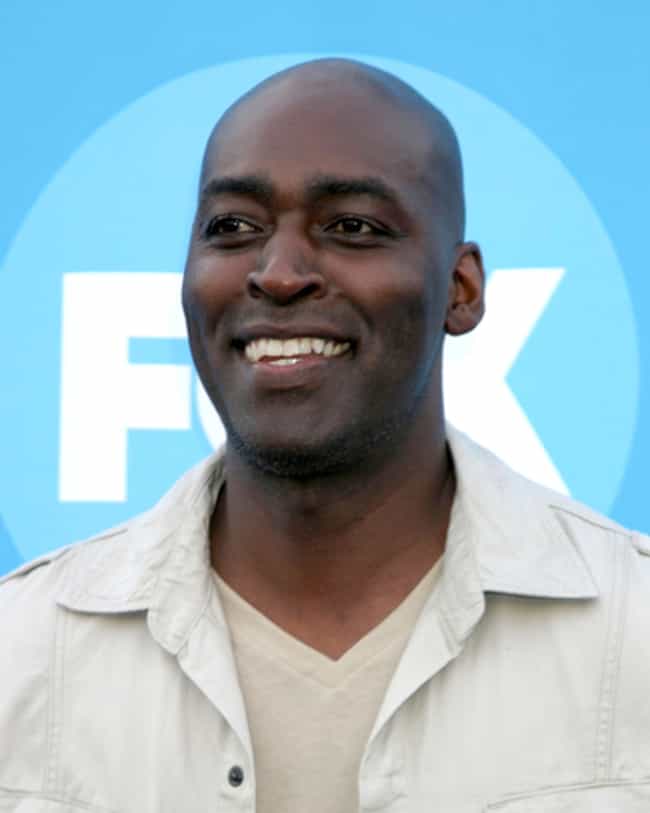 The Shield actor Michael Jace was arrested in May 2014 in Los Angeles in the fatal shooting of his wife, April Jace, in front of their two children. Neighbors called 911 after they heard gunshots. Michael himself also called 911 to report the murder. According to Jace, he was upset with this wife and believed her to be cheating on him. At trial, he pleaded not guilty and claimed that he was only trying to inflict pain by shooting her in the leg.
Despite his claims, he was convicted of second-degree murder by a jury in 2016.
Mark Wahlberg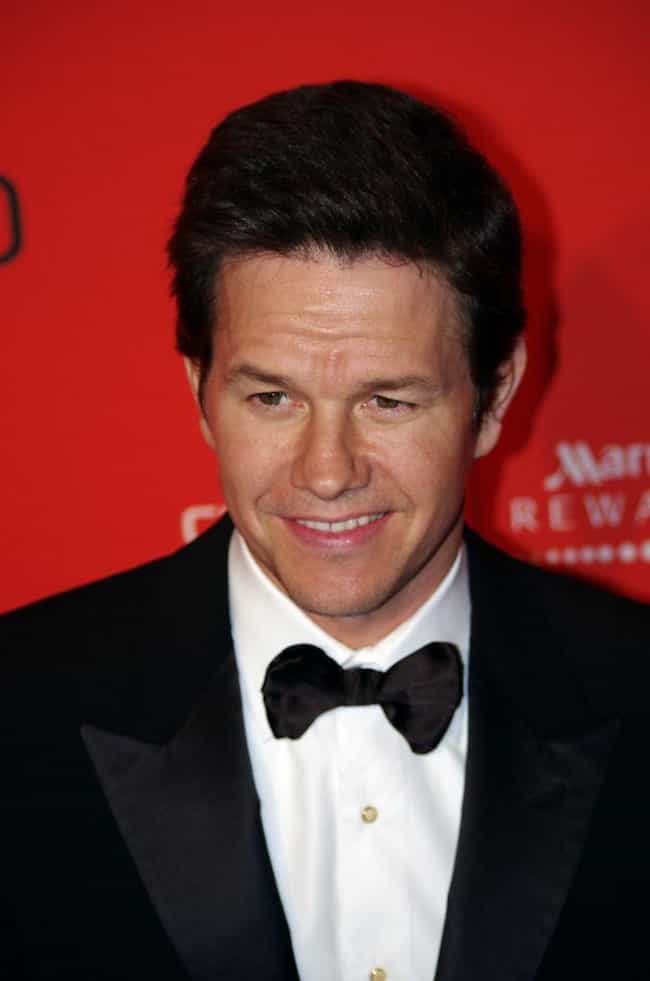 Mark Wahlberg was charged with attempted murder when he was 16 years old. Wahlberg struck two Vietnamese men with various objects while yelling a racial epithet, leaving one man blind in one eye. He ultimately pled guilty to assault and served 45 days in prison.
(Source)
Photo Via: Shutterstock
Snoop Dogg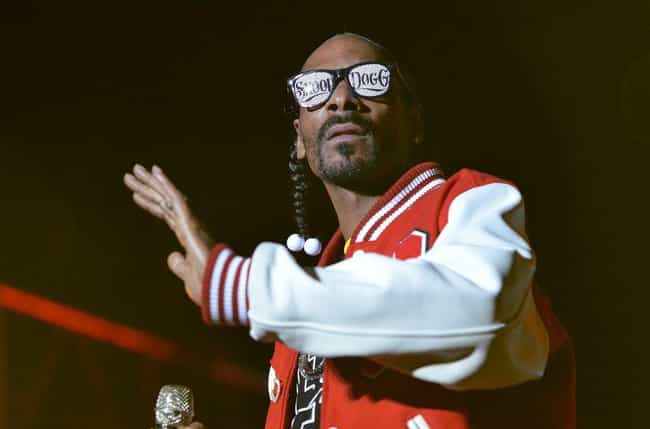 Snoop Dogg, along with his bodyguard, were charged with murder for the shooting death of Phillip Woldemariam, a rival gang member, in 1993. Snoop's bodyguard was acquitted immediately as he shot Woldemariam out of self defense, but Snoop stay involved in the case until he was acquitted of the charges in 1996.
(Source)
Photo Via: Shutterstock
Sid Vicious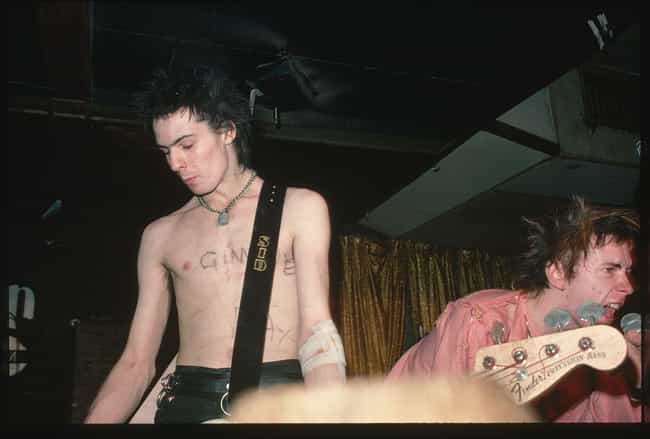 Sex Pistols bassist Sid Vicious was arrested and charged with murder in the stabbing death of his girlfriend, Nancy Spungen, in 1979 in New York City after the band had broken up. Vicious was found in the hallway in a completely delusional drug-fog, where he admitted to killing Spungen.
He died only seven weeks later while out on bail when he attended a party and overdosed on heroin.
(Source)
O. J. Simpson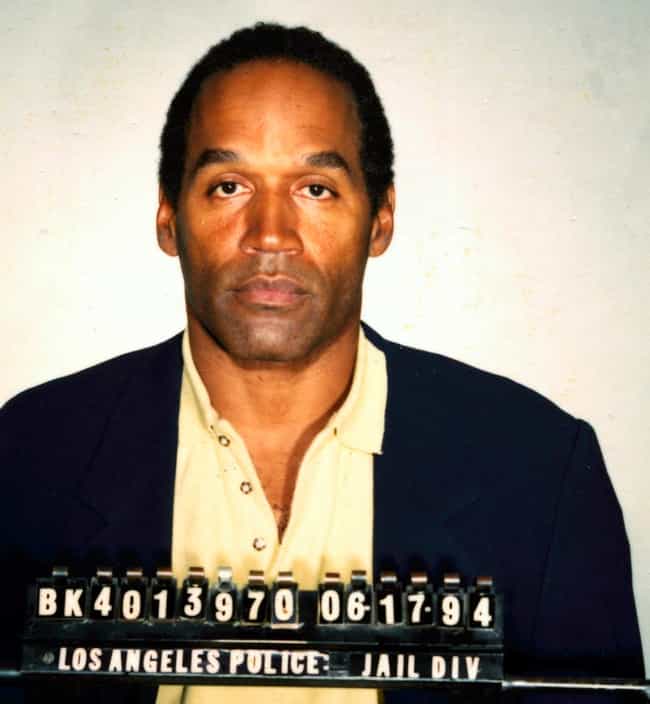 O.J. Simpson was charged with murder in the stabbing deaths of his ex-wife Nicole Brown Simpson and her friend, Ronald Lyle Goldman. After a much publicized trial, Simpson was found not guilty in 1995.
( Source)
Robert Blake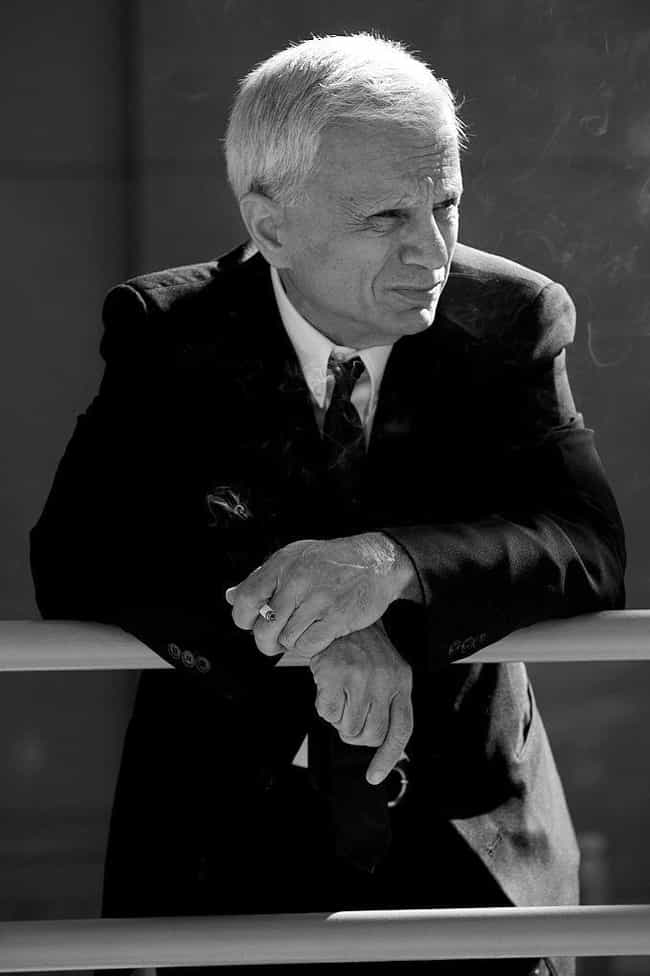 In 2002, Robert Blake was arrested and charged in connection with his wife Bonnie Lee Bakley's 2001 murder after her body was found in North Hollywood with a bullet hole through the head. Blake denied all charges and in 2005, he was found not guilty of the crime.
However, he was found liable for her death in a wrongful death lawsuit and had to pay $30 million. Afterwards, Blake filed for bankruptcy.
(Source)
Phil Spector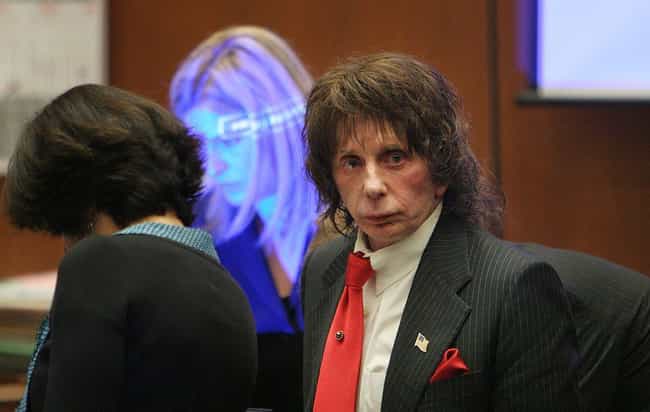 In 2008, record producer Phil Spector was found guilty of second-degree murder in the 2003 shooting death of Lana Clarkson. Additionally, he was found guilty of illegally discharging a firearm, even though Spector's lawyer argued that Spector only witnessed Clarkson commit suicide. He was sentenced to at least 18 years in prison.
This had been the second trial for this case; the first ended in a hung jury in 2007. Spector had lived nearly the past six years out on bail before the ax finally fell in 2008.
( Source)
Don King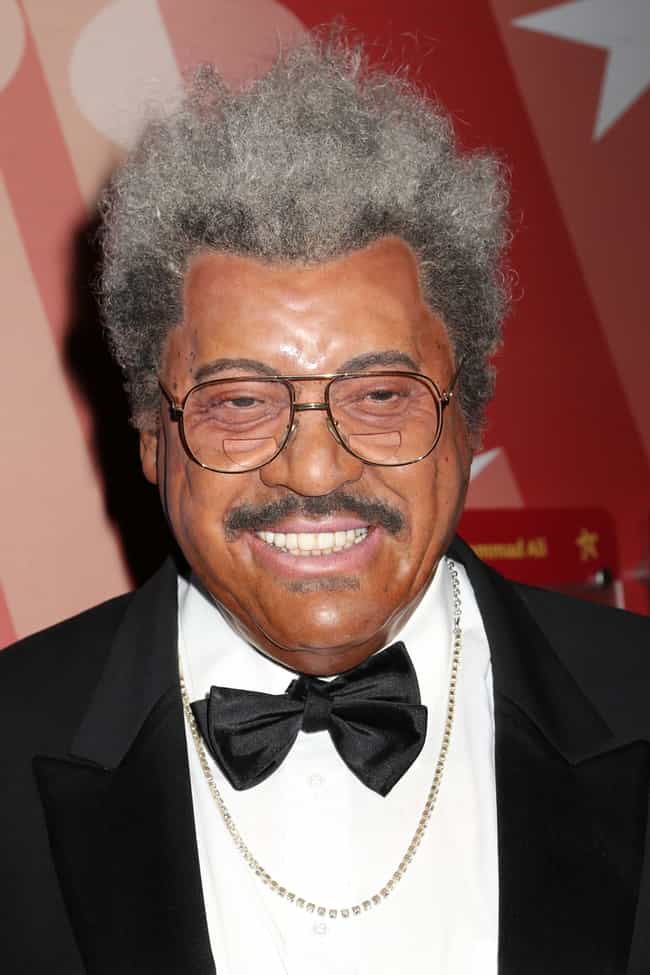 Boxing promoter Don King was found guilty of second-degree murder in 1966 for beating former employee, Sam Garrett, to death after an argument escalated from Garrett owing King $600. King ran into Garrett at the Manhattan Tap Room, though the confrontation ended in the street outside the bar, with King kicking Garrett's head.
King pleaded self defense, and his sentenced was reduced to manslaughter, serving less than four years in prison for the crime.
(Source)
Photo Via: Shutterstock
Oscar Pistorius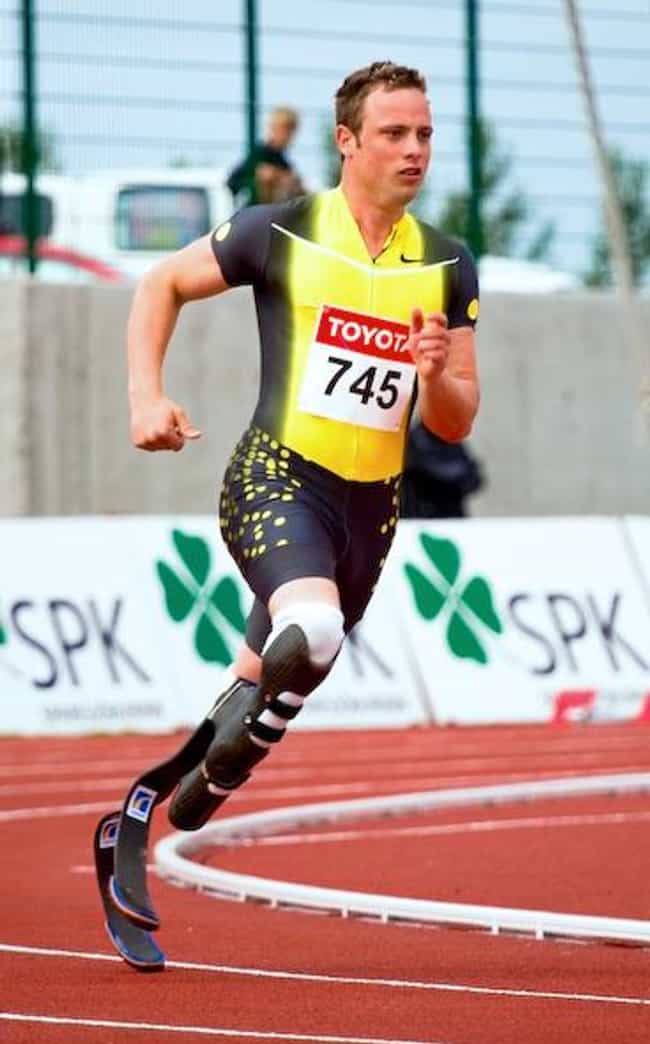 In February 2013, Olympian Oscar Pistorius was charged in the shooting death of his girlfriend, Reeva Steenkamp. Pistorius admits to firing four shots through a bathroom door but claims that he mistook Steenkamp for an intruder.
Defense witness and forensic psychiatrist Dr. Merryll Vorster testified that Pistorius suffers from an anxiety order, prompting a court order for him to have a 30-day examination. The trial resumed June 30, 2014.
(Source)
Photo Via: Shutterstock
Roscoe Arbuckle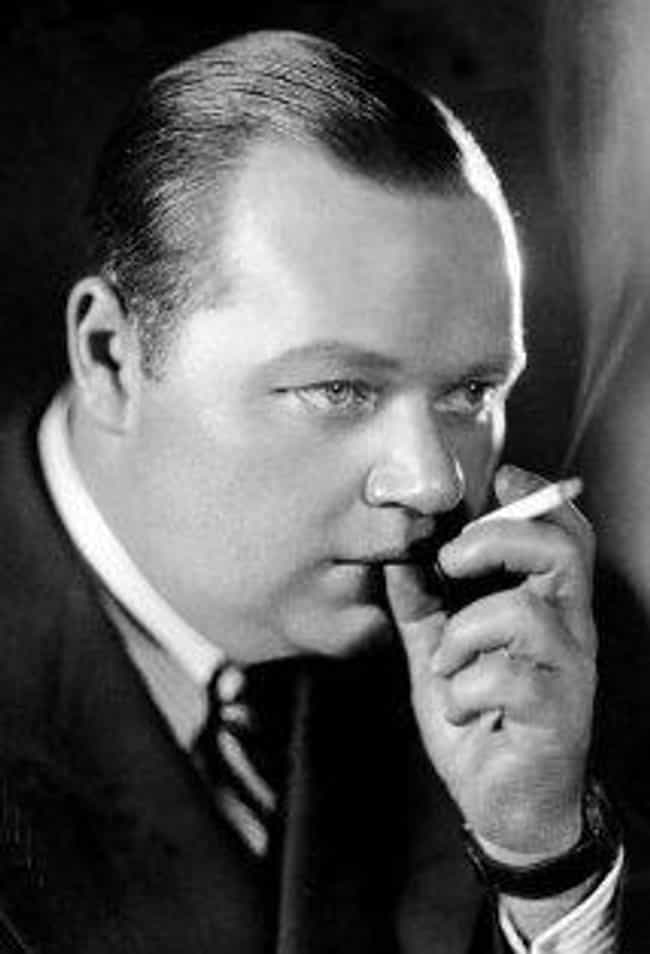 Roscoe "Fatty" Arbuckle was charged with murder for the death of Virginia Rappe in 1921 from peritonitis. Some believed he squashed her to death with his weight while raping her at the 3-day rager. Others believe he raped her with a foreign object, causing the peritonitis.
After going through three trials and making headlines of the newspapers every day, Arbuckle was finally found not guilty.
( Source)
Ray Lewis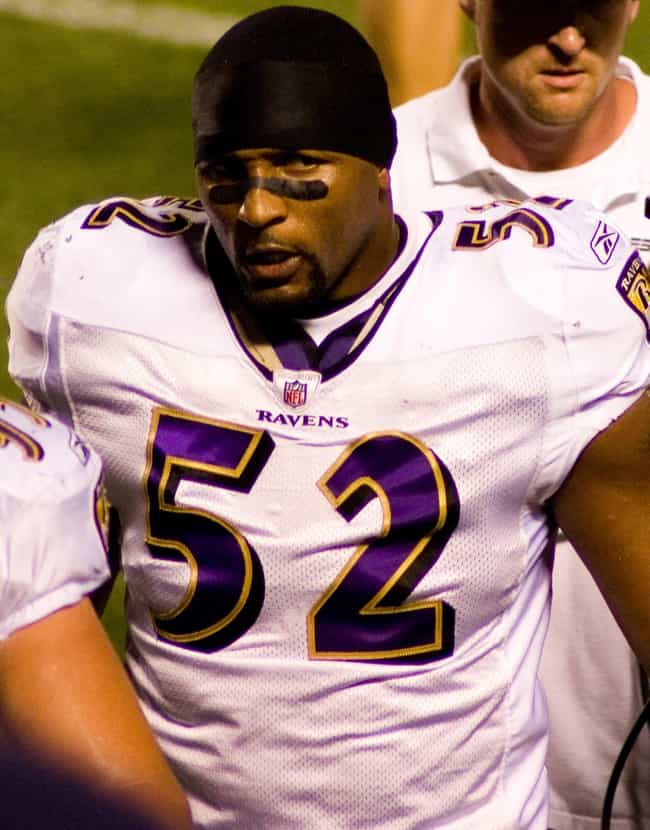 NFL player Ray Lewis was charged with the murders of two men in 2000 when he and his two friends got into a brawl with another group, ending with Lewis's crew speeding away in his limo and two men from the other group stabbed to death.
Police got an arrest warrant just a day after the incident and took Lewis to jail; his two friends turned themselves in. Lewis ended up taking a plea deal, testifying against his friends for a one year probation on obstruction of justice.They were both acquitted on charges of murder and assault.
( Source)
Johnny Lewis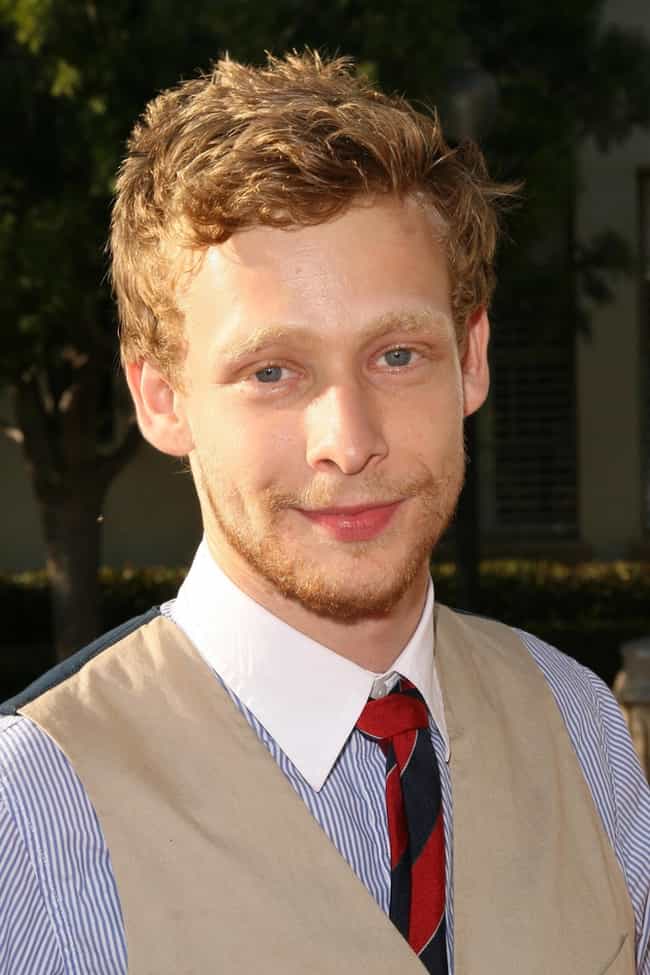 In 2012, Actor Johnny Lewis and his 81-year-old landlady, Catherine Davis, were both found dead at the woman's home. Davis was found in her home, bludgeoned to death, as well as her cat. Lewis's body was found in the driveway, apparently from falling off either the roof or balcony.
He had a habit of breaking into people's homes and assaulting them, as well as a history of dependency on drugs and having mental illnesses.
(Source)
Photo Via: Shutterstock
Rae Carruth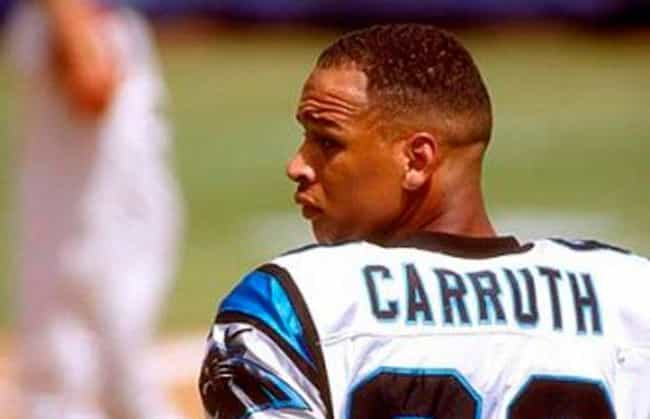 NFL player Rae Carruth was found guilty of conspiracy after hiring Van Brett Watkins to murder his pregnant girlfriend, Cherica Adams, who died a month after the shooting, though the unborn child was saved.
Watkins was sentenced to no more than 50 years in prison, and Carruth was sentenced to 18-24 years in prison.
(Source)
John Holmes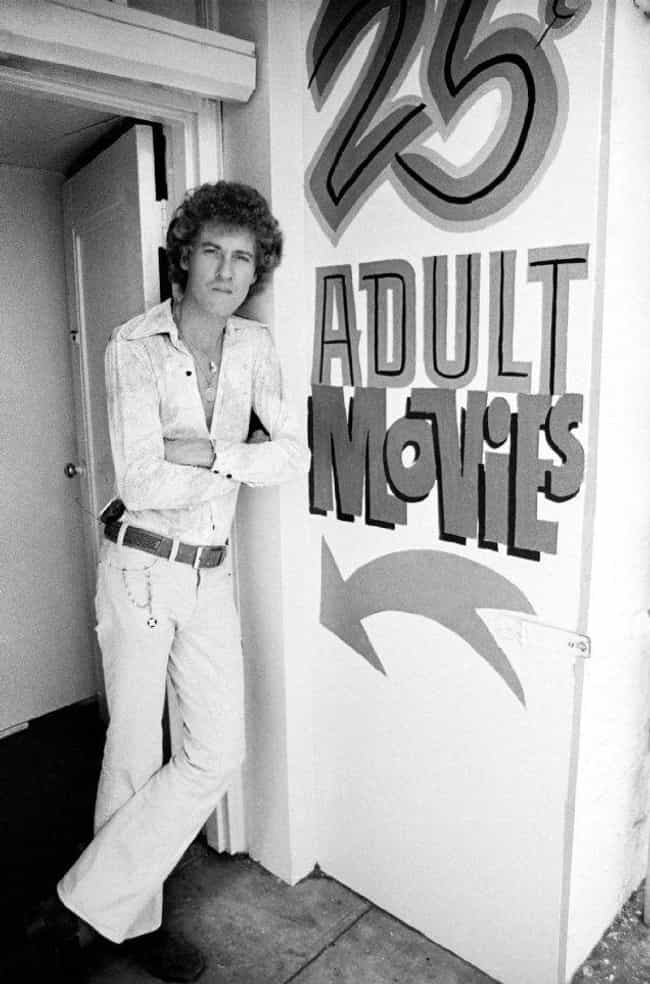 Prolific porn star John Holmes admitted to his wife in 1981 that he had a central role in the killing of four people in a drug dealer's home in Los Angeles when he lured three gang members inside the home and watched as a total of five people inside were beaten. One woman survived.
He was charged with four counts of murders but was later acquitted of the charges.
(Source)
Victoria Vetri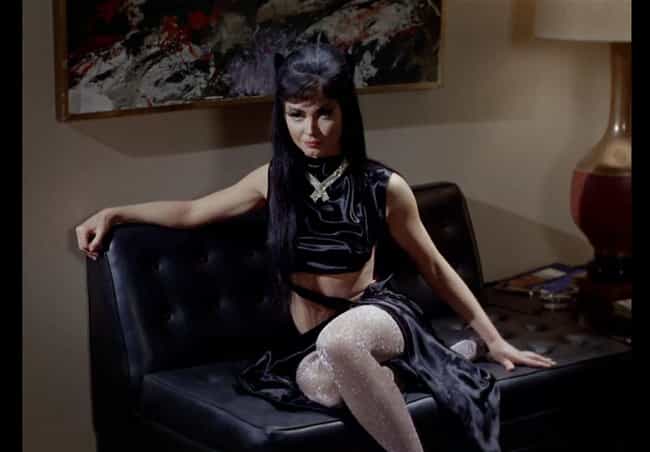 1968 Playboy Playmate of the Year Victoria Vetri was charged with attempted murder after allegedly shooting boyfriend at close range during an argument in 2010. Police believe the two were having an argument when it got physical and Vetri pulled out the gun.
When the cops arrived, she told them her husband was shot by a drug dealer. The charges were reduced to attempted voluntary manslaughter and Vetri pled guilty to the lesser charge. She was sentenced to nine years in prison.
( Source)
Jim Gordon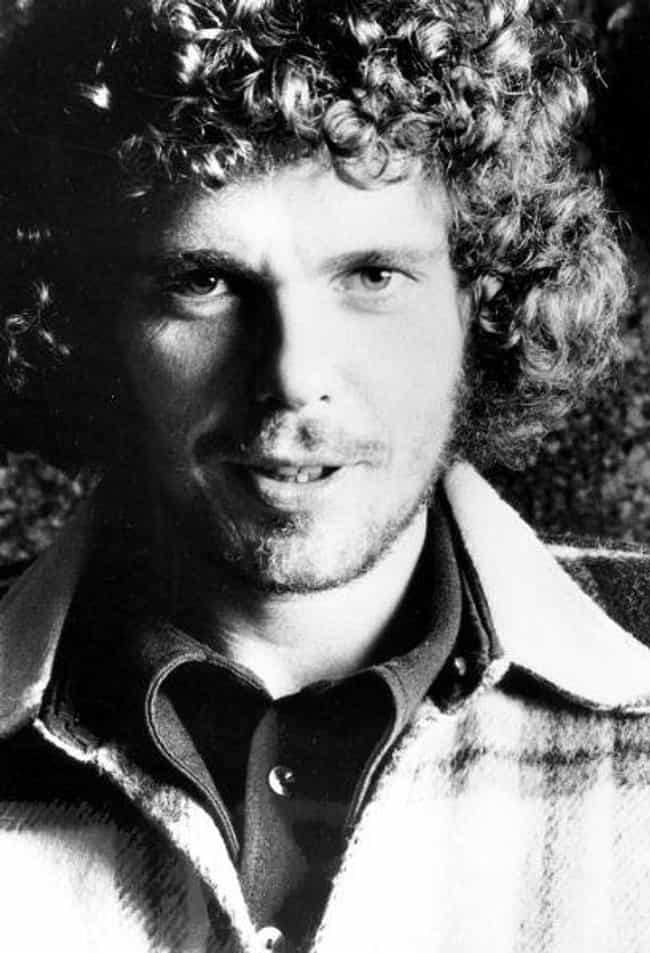 Drummer Jim Gordon, who co-wrote "Layla" with Eric Clapton and who suffered from serious mental illness most of his adult life, stabbed his mother to death in June 1983. He was sentenced to life in a psychiatric prison, where he's currently receiving counseling and medication. In April 2013, a request for his parole was denied, deeming the musician "a danger to society if released from prison."
In a 1994 interview he said, "When I remember the crime, it's kind of like a dream. I can remember going through what happened in that space and time, and it seems kind of detached, like I was going through it on some other plane. It didn't seem real."
( Source)
Huddie William Ledbetter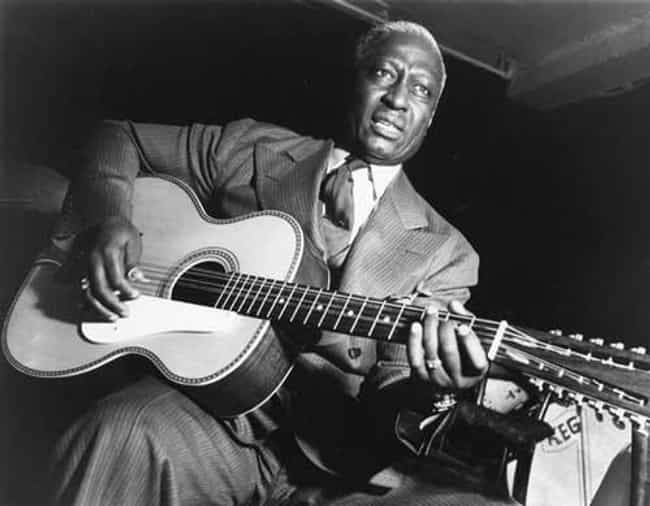 Blues legend Lead Belly was charged with assault with attempt to murder for stabbing a man in 1930. But because of budget issues during the Great Depression, he was allowed to apply for an early release, which he did in 1934 by singing to the Louisiana governor.
Ledbetter had been imprisoned before for committing murder in Texas, but was released early by singing to the governor of Texas, asking for pardon, which he was granted.
(Source)
Lillo Brancato, Jr.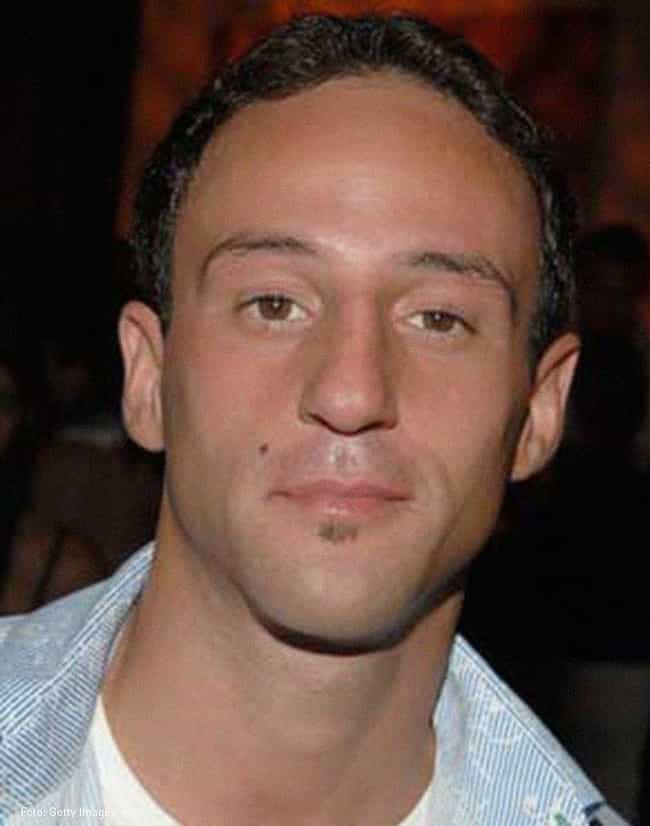 "Sopranos" actor Lillo Brancato, Jr. was charged with second-degree murder in the shooting death of an off-duty police officer in 2005. He was acquitted of the murder charge but found guilty of attempted burglary.
He was sentenced to 10 years in prison, but was released on parole in 2013.
(Source)
Eric Naposki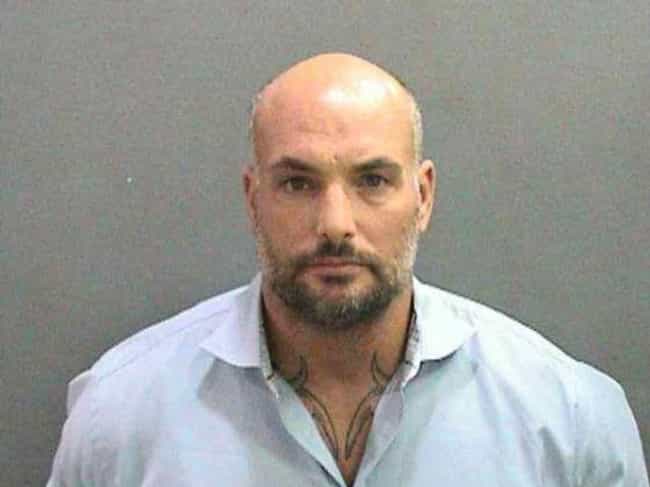 Ex-NFL player Eric Naposki was found guilty of first-degree murder in the shooting death of William "Bill" McLaughlin in 2011 when he shot his lover's live-in boyfriend six times in her kitchen. The lover, Nanette Ann Packard, insisted that Naposki kill her boyfriend because she would collect $1 million from his life insurance policy and gave him a key to the house. The day before Packard's boyfriend was killed, she wrote a check to herself for $250,000 and deposited it into her own bank account.
Naposki was sentenced to life in prison without the possibility of parole. Packard was only sentenced to a year in prison for writing the check with out her boyfriend's knowledge, but when a new witness came forward in 2009, prosecutors pressed charges again, and Packard got sentenced to life in prison without possibility of parole as well.
( Source)
Robert Rozier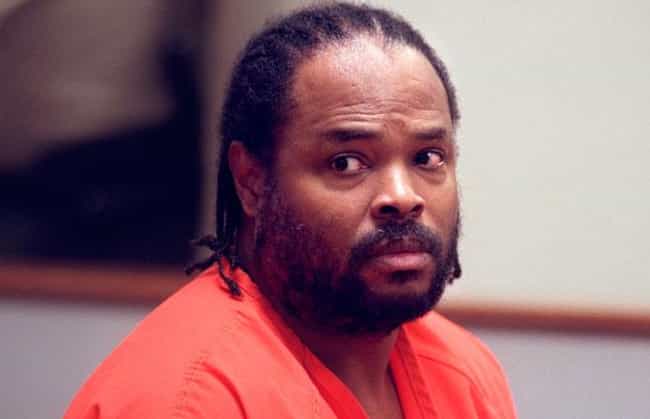 Ex-NFL player Robert Rozier was charged with murdering seven people in conjunction with the black supremacist cult "The Brotherhood," in which he stabbed seven "white devils" to death for acceptance into the group, Yahweh ben Yahweh. He pled guilty to the crimes and provided the prosecution with information on "The Brotherhood" to reduce his sentence to 22 years in prison.
After 10 years, he was released into the witness protection program under the name Robert Ramses, but was arrested again in 1999 after passing a bad check of $66 for a car repair. The police traced him back to his original name, and saw he owed more than $2000 worth in bad checks, and was sentenced to prison between 25 years and for life.
(Source)
Rubin Carter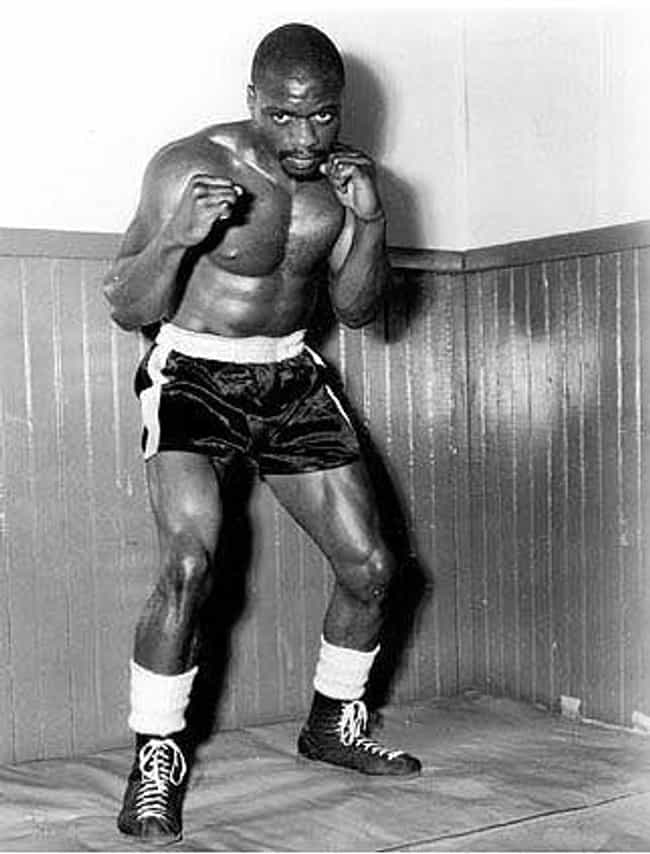 Boxer Ruben "Hurricane" Carter was charged with murder in the shooting of two white men in a bar in 1966. He was sentenced to 19 years in prison and filed habeas corpus for being wrongly imprisoned and racially targeted, but was denied his appeals.
He was released in 1985 by Judge Sarokin, saying that the prosecution appealed to racism over reason, and Carter now fights for the rights of people who are wrongly accused of crimes.
(Source)
Juan-Carlos Cruz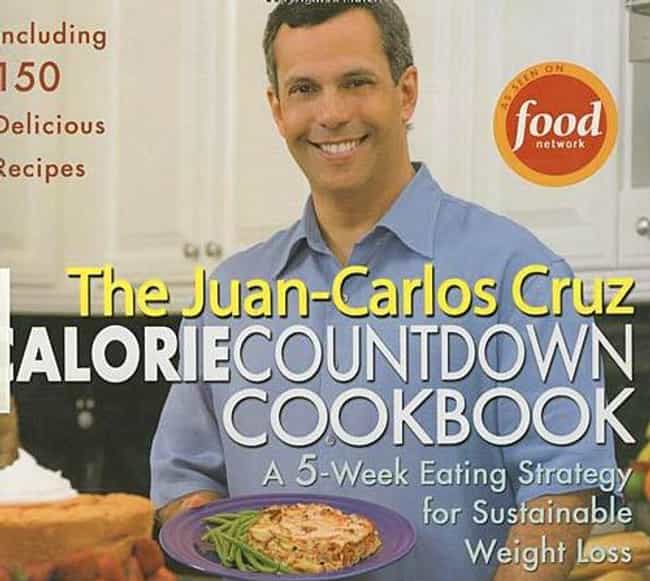 Celebrity chef Juan-Carlos Cruz pled no contest to a charge of soliciting murder after he hired two homeless people to kill his wife in 2010. Police caught Cruz on camera as he and the homeless men discussed the murder, and Cruz proceeded to take one of them back to his condo to show him how to get inside.
He was sentenced to nine years in prison, but Defense Attorney Shawn Chapman Holley expects him to spend half that time in prison since no violent felony was actually committed, as his wife, Jennifer Campbell, watched the Cruz's hearing from the front row of the court room.
(Source)
Cassidy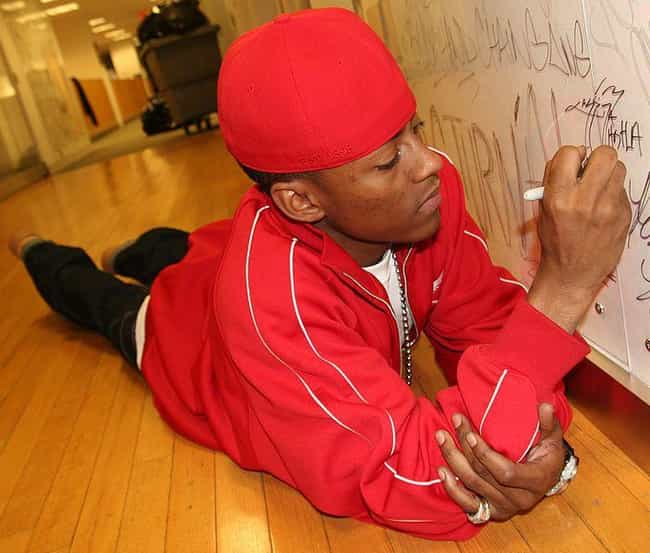 Rapper Cassidy was charged with murder, attempted murder, reckless endangerment, aggravated assault, conspiracy, and weapons possession for an incident where he and two other men fired guns at three unarmed men in 2005. He was convicted of involuntary manslaughter and sentenced to 11 to 23 months in prison.
( Source)
Evangelos Goussis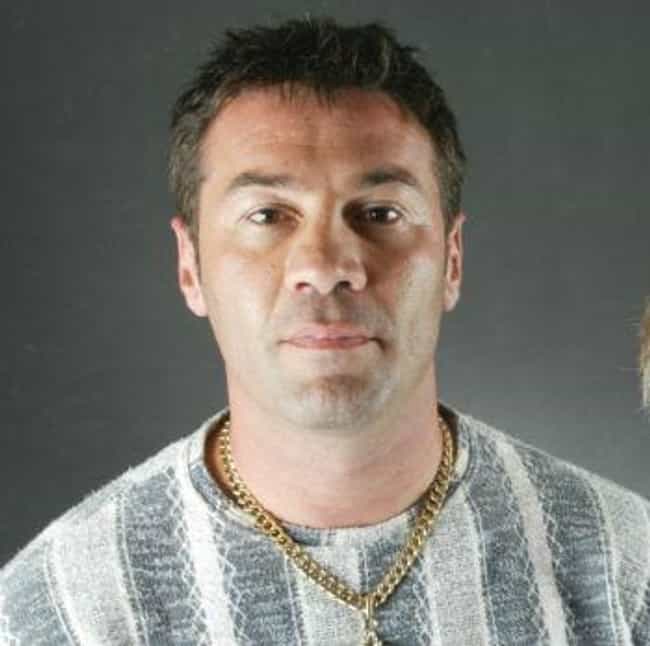 Boxer and kick-boxer Evangelos Goussis was found guilty of murdering two men in 2004 in the gangland killings of Melbourne, including the murder of crime boss Lewis Moran,who was shot at close range inside the Brunswick Club.
Goussis, a self-proclaimed vampire and male prostitute who claims he is a 200-year-old vampire who drinks blood, is currently serving a life sentence.
Mike Danton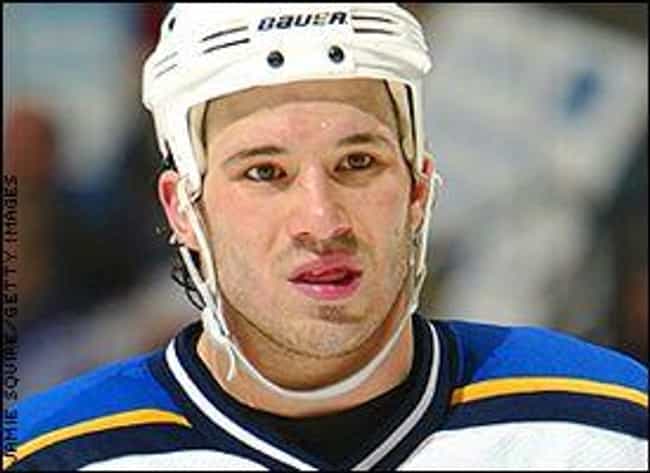 NHL player Mike Danton, 23, was charged with conspiracy to commit murder in 2004 when he plotted to kill his agent and possible lover, David Frost. He hired a hit man who happened to be an Illinois police dispatcher, Justin Jones, who helped the FBI secretly tape Danton and his accomplice, Katie Wolfmeyer, plotting together. Frost was known for his cunning manipulation and inappropriate relationships with other players, which led many people to feel sympathetic towards Danton.
He pled guilty to hiring a hitman to kill his agent and was sentenced to five years in prison.
( Source)
Bruno Souza
Soccer player Bruno Souza was charged with the murder of his girlfriend and mother of his child, Eliza Samudio, when it was discovered that he did not want to pay child support after Samudio was accidentally impregnated and refused Souza's orders to get an abortion. Souza held Samudio captive for six days, torturing her and finally strangling her to death with a neck tie.
Souza was sentenced to 22 years in prison in 2013, but was allowed to keep his 5-year contract with his team. In 2014, he applied to be released out of prison to continue his soccer contract.
( Source)