List of celebrities who have testified in criminal trials. Many famous people have given testimonies against criminals, such as Alec Baldwin and Tyra Banks against their own stalkers. Other celebrities were the ones on the stands, like supermodel Naomi Campbell and celebrity chef Guy Fieri. What famous people have given testimonies in criminal trials? While many famous actors and musicians have been in and out of court for personal and civil reasons, this is includes only those who have been involved in actual criminal trials. One of the most famous criminal trials in recent history involves a list of young Hollywood stars who were targeted in a teenage burglarizing gang, known as the "Bling Ring" due to their sparkly hauls. This case brought many celebs to testify against a grand jury, including those with squeaky clean records such as Rachel Bilson and Audrina Patridge to other celebs who have seen their fair share of the legal system (Paris Hilton, Lindsay Lohan).
There are many celebrity cases that end up being settled before a testimony can be given; likewise, many celebs have been called on to stand witness in various other cases that end up being resolved before the celebrity can testify. This list, however, only includes celebrities who have taken the oath to testify accurately in front of a judge and jury of peers.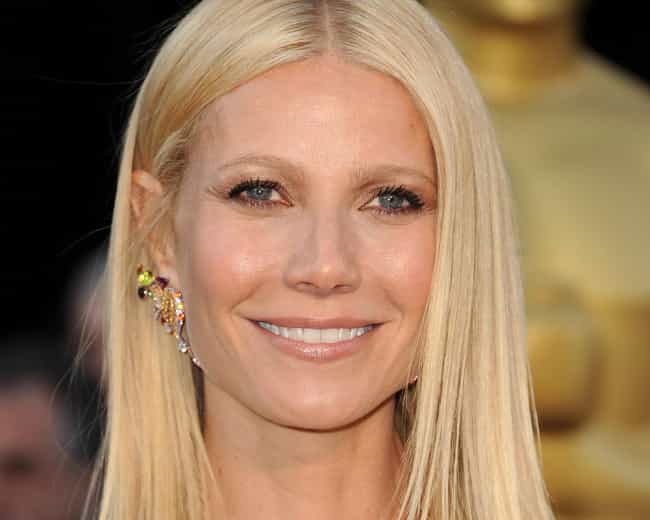 In 2016, Gwyneth Paltrow testified against Dante Soiu, the man she claimed had been stalking her for 17 years. Paltrow was so afraid of Soiu's constant presence that she bought a guard dog to protect her family and trained it to attack perceived threats. Over the years of harassment, Soiu sent more than 60 letters to the actress (including ones that said he wanted to use a scapel to "cut out sin" from her body), as well as gifts and " sexually graphic material."
Lindsay Lohan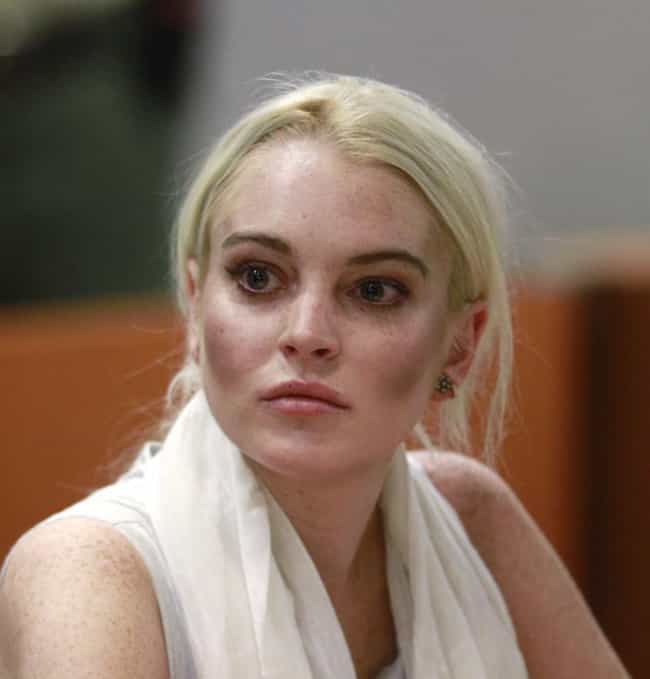 While actress Lindsay Lohan ( Parent Trap, Mean Girls) is no stranger to the criminal courts herself, the tables were turned when Lohan gave testimony for the highly publicized "Bling Ring" case. The 2009 case involved a group of teenagers who broke into the homes of Hollywood celebrities over the course of a year, stealing personal items such as photos, clothing and jewelry. In 2010, Lohan testified to a grand jury, stating that she didn't feel safe in her home after the burglaries and hadn't been back to her house because she was so shaken. The offenders ultimately received jail time, probation, and/or community service following their respective trials.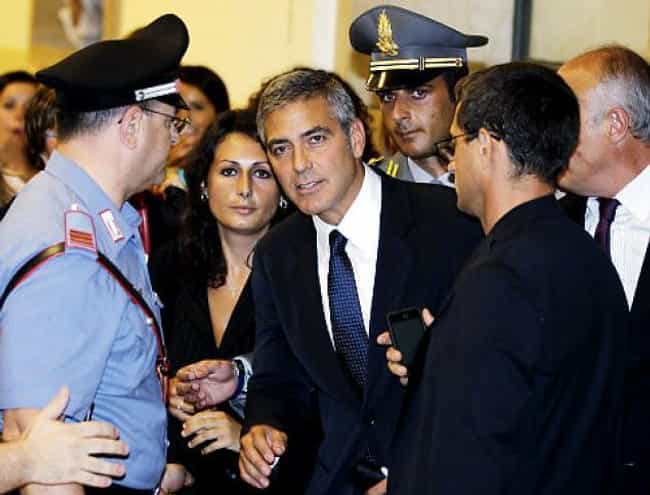 Though George Clooney was called to testify in the highly publicized sex trial of former Italian Prime Minister Silvio Berlusconi in 2012, the star actually did appear in Italian court just a few years prior to the huge sex scandal. In 2010, the actor testified against three defendants for criminal fraud involving the unauthorized use of his name and image in launching a fashion line. Clooney testified that he had never seen the defendant in attendance in his life and that his signature was forged along with doctored photos. The three men were convicted and sentenced to jail.
Rachel Bilson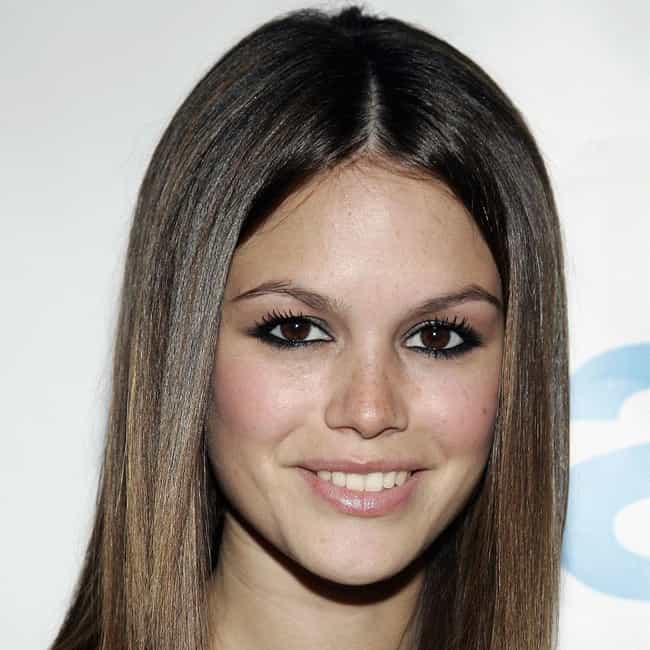 Rachel Bilson (star of "The O.C." and "Hart of Dixie") is among the celebrities who testified against the "Bling Ring" after her home was burglarized by pop culture obsessed teenagers. Bilson testified to a grand jury that she was out of town when the burglary occurred, but that she was horrified to see her house in a state of disarray when she returned. Among the stolen items include irreplaceable family heirlooms, like her grandmother's jewelry and her mother's engagement ring.
Alec Baldwin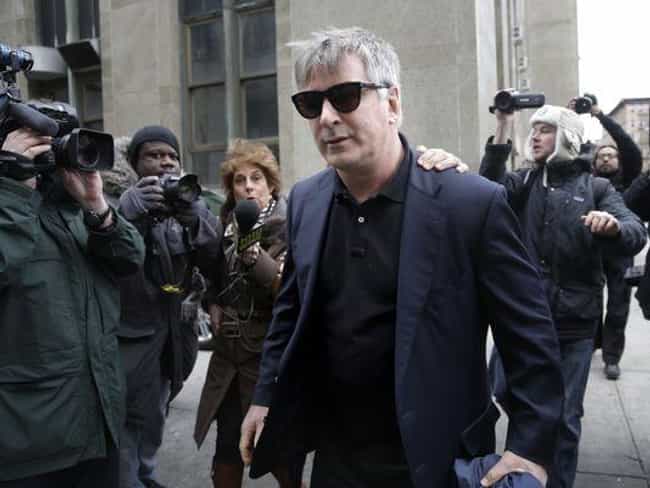 In 2013, Alec Baldwin gave an emotional testimony against an accused stalker who alleged to have had an affair with Baldwin. The suspect, Canadian actress Genevieve Sabourin, was arrested in 2012 and charged with 23 counts of harassment and one count of stalking. On the stand, Baldwin denied any relationship with the actress in a heated courtroom and teared up while testifying, telling the court how terrified and threatened he and his wife felt with the actress showed up at his Hamptons home. Sabourin was found guilty of stalking and sentenced to six months in jail.
Sienna Miller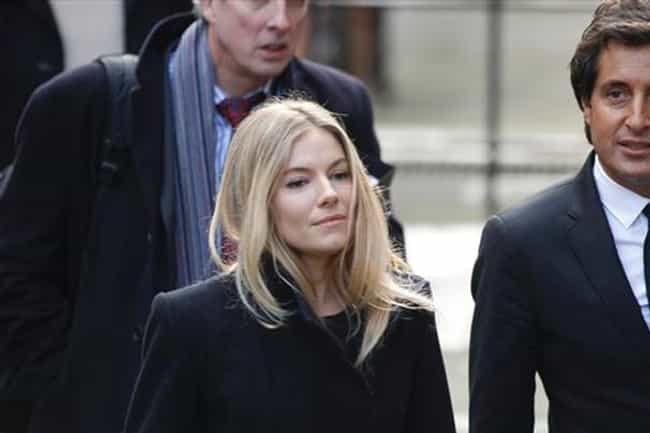 The British phone-hacking scandal that rocked tabloids and international news brought out Hollywood star Sienna Miller to take the stand in a cross-examination aimed at a supposed relationship between Miller and actor Daniel Craig. Miller testified that her voicemail was harmless, and that she had never had a relationship with Craig. While the trial is still underway, the defendants (former tabloid newspaper editors) can face charges for conspiracy and prison time.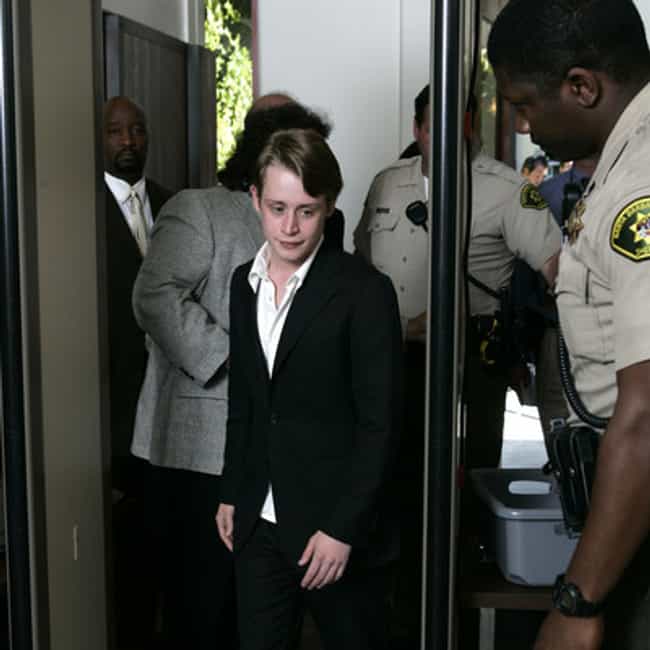 In 2005, child actor Macaulay Culkin testified in the Michael Jackson molestation case that rocked the world. A close friend of the pop star, the Home Alone star adamantly defended the pop star by saying that he had never been inappropriately touched by Jackson when he was young. Culkin also testified that he couldn't believe the charges against Jackson and that he had never known him to be improper with anybody. Jackson was indicted in 2004 for molesting a 13-year-old boy and giving him alcohol while conspiring to hold his family captive in 2003. Jackson pleaded not guilty and was ultimately found not guilty on all charges brought against him.
Paris Hilton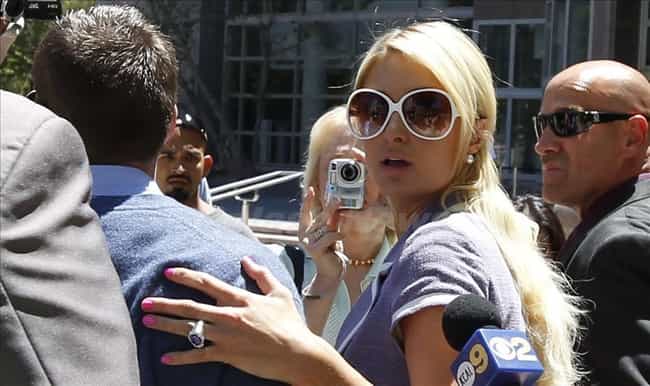 Pop culture fixture Paris Hilton has been no stranger to the courts, having testified in the infamous "Bling Ring" trial against the teenage burglary ring. In 2011, however, Paris testified in court against another burglar who was suspected of breaking into her home wielding a knife while the reality star was sleeping with her then-boyfriend, Cy Waits. The suspect, Nathan Parada, was sentenced to two years in state prison.
Jude Law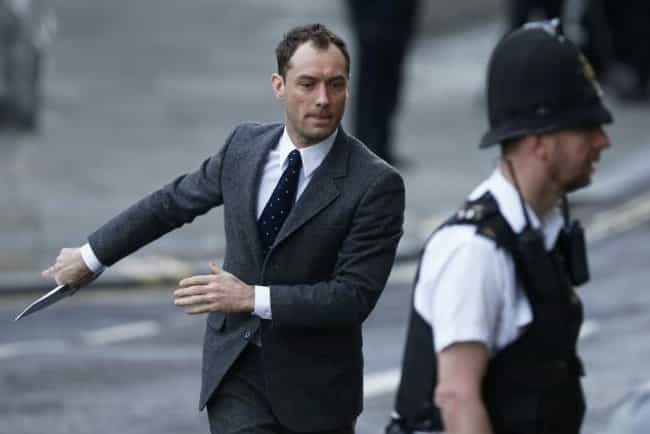 Actor Jude Law testified in 2014 against the British tabloid, News of the World, in the world-famous phone hacking trial. Law testified that he thought the media had an unhealthy amount of information about his private life and whereabouts, and that he never knowingly gave information to the press for stories. During his testimony, it was also revealed that a family member had been paid for exchanging information about the actor to the press.
Tyra Banks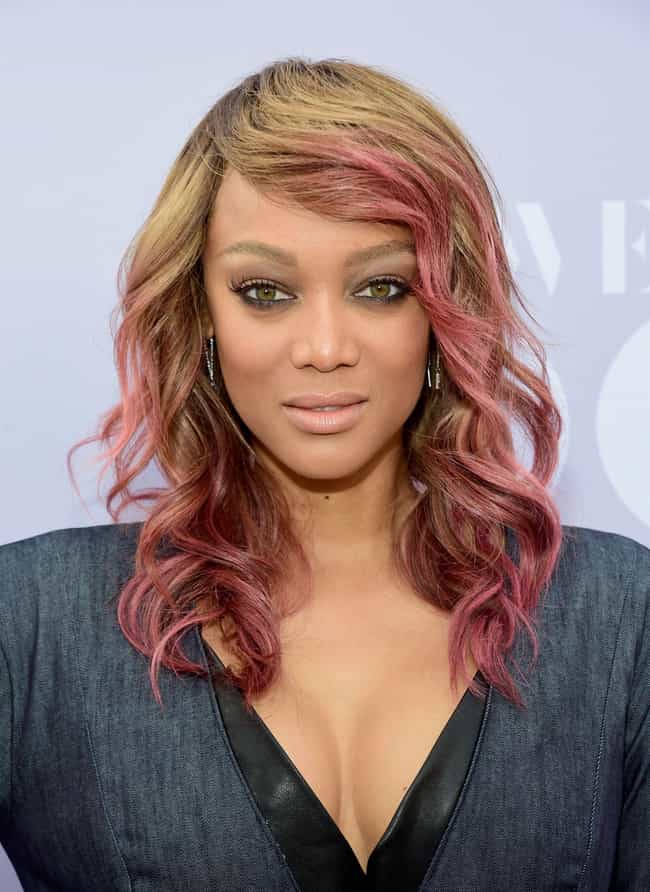 Supermodel and TV host Tyra Banks appeared in court in 2009 to testify against an admirer threatened to kill a producer in a TV studio where she was filming. The suspect, Brady Green, reportedly brought Banks more than a dozen roses, but when he was refused entry to her set, he threatened to kill the producer. When Banks and her stalker were finally face-to-face in court, she said she feared for the safety of her crew and family and hid in her dressing room that day. Green was sentenced to one year of probation for stalking.
Naomi Campbell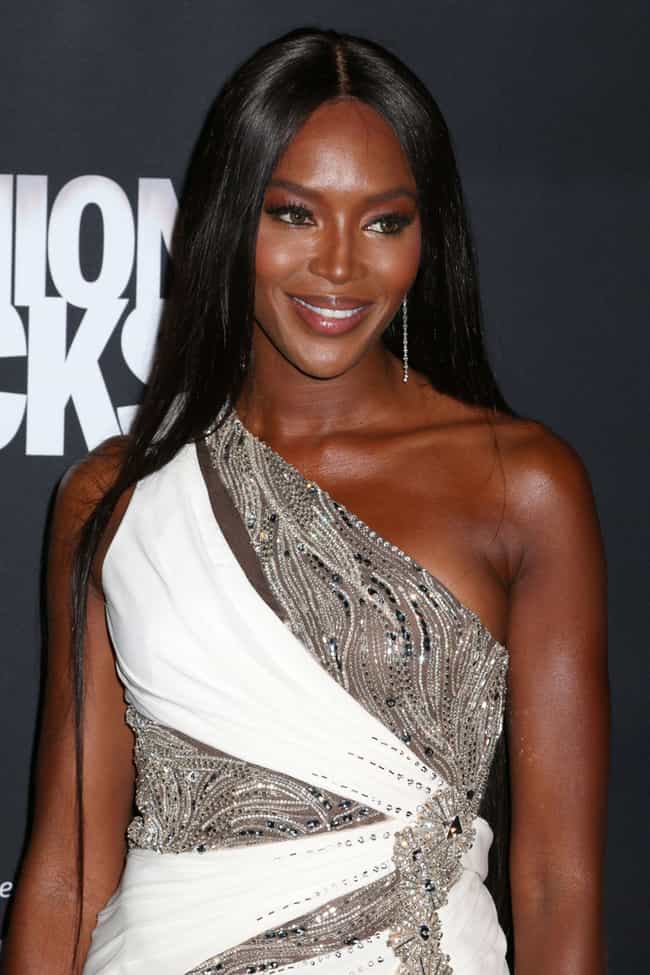 Supermodel Naomi Campbell appeared at a war crimes trial in 2010 involving former Liberian President Charles Taylor. Taylor was accused of war crimes, including murder, conscripting child soldiers, and terrorizing and mutilating civilians. More than a decade prior, Campbell had received a gift of diamonds after dinner with Nelson Mandela, but did not know who they were from or about the exchange of "blood diamonds" for weapons. She had passed them off as "pebbles." The former president is serving a 50-year sentence for war crimes in a British prison.
Mia Farrow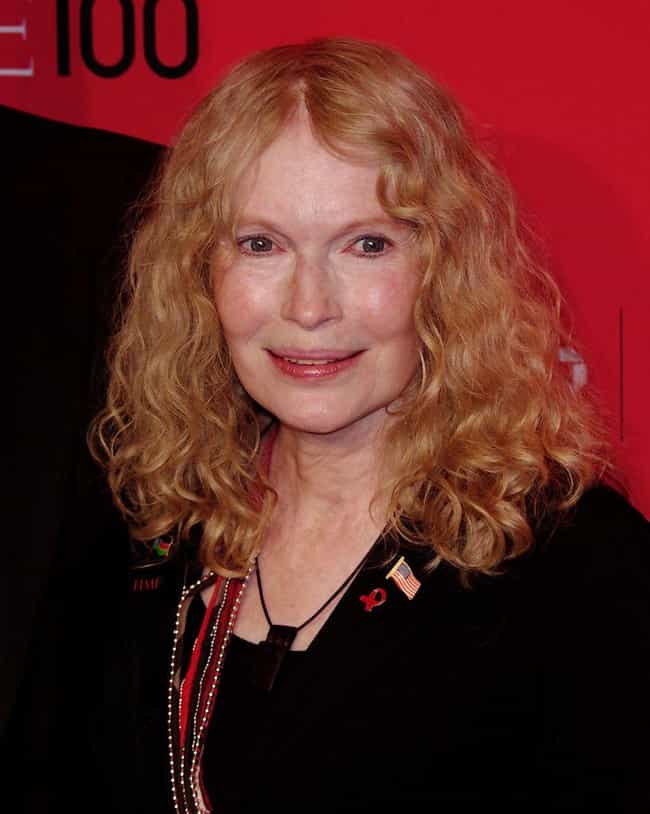 Actress Mia Farrow testified in the 2010 war crimes trial of former Liberian President Charles Taylor. On the witness stand, Farrow testified against supermodel Naomi Campbell's claim that she had no idea who had given her diamonds after a dinner hosted by Nelson Mandela. Farrow told the court that Campbell was excited to receive the diamonds and told the actress that they were from Taylor. The former president was being charged with war crimes and using blood diamonds to trade for weapons. The court had called upon Farrow and Campbell to bolster their claim that Taylor had been carrying illegal diamonds.
O. J. Simpson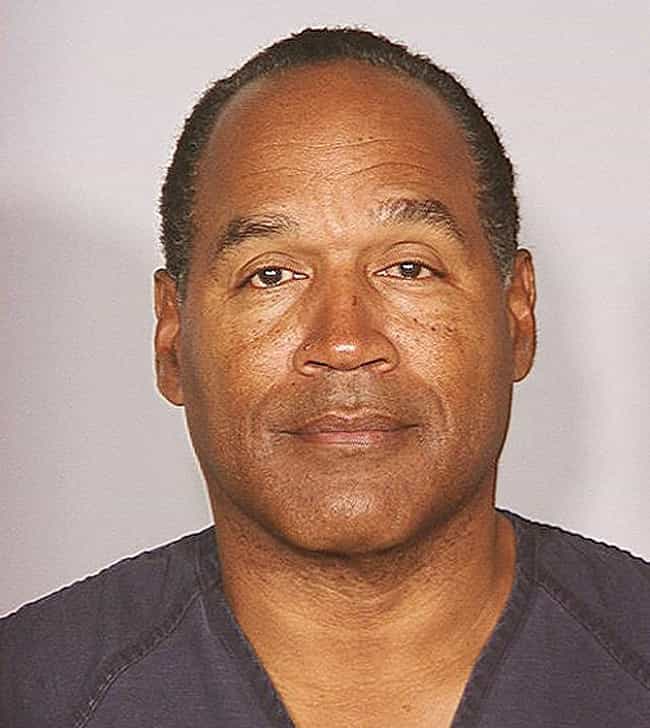 Though the retired football player is widely known for being tried and acquitted on two counts of murder of Nicole Brown Simpson and Ron Goldman, Simpson later testified in another trial. In 2013, he spoke on his own behalf in a Las Vegas courtroom following 2007 armed robbery, assault, and kidnapping convictions. Simpson was sentenced to 33 years in prison, and his testimony for a retrial was refused.
Jennifer Hudson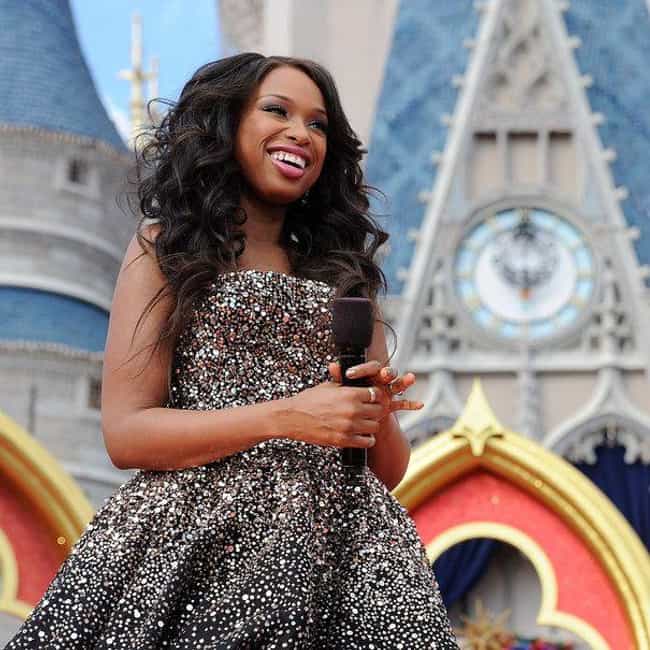 The singer and Oscar-winning actress went on the witness stand in 2012 to testify against her former brother-in-law, William Balfour. In 2008, her sister's husband was charged with the shooting murders of three of Hudson's family members, including her mother, brother, and seven year-old nephew. Hudson broke down in tears as she talked about her family. Balfour was found guilty of all seven counts against him and given three life sentences.
Brian Austin Green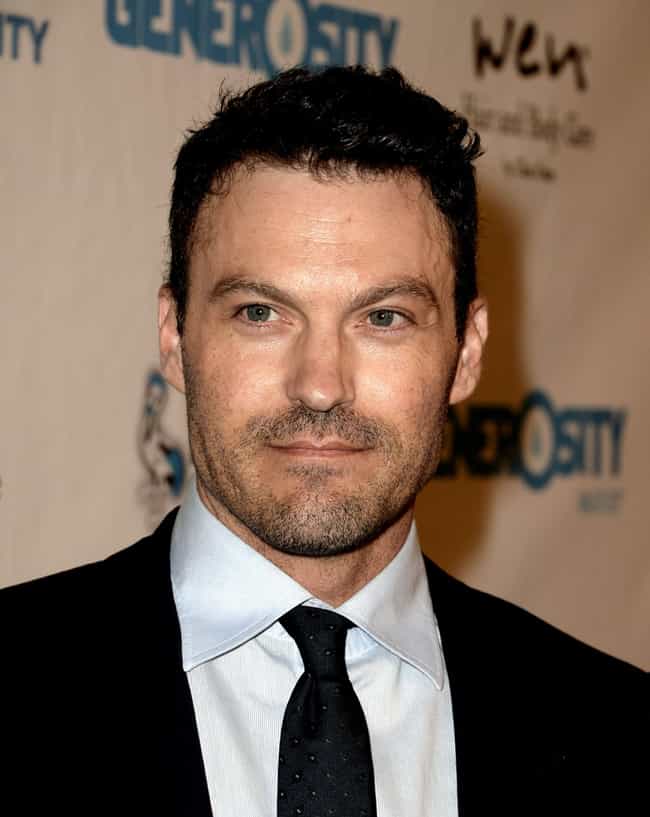 The former "Beverly Hills 90210" star testified in the Hollywood "Bling Ring" robbery case. He was living with now-wife Megan Fox at the time of the burglary, and testified that jewelry and a handgun were among the items stolen, later recovered by the police.
Barry Bonds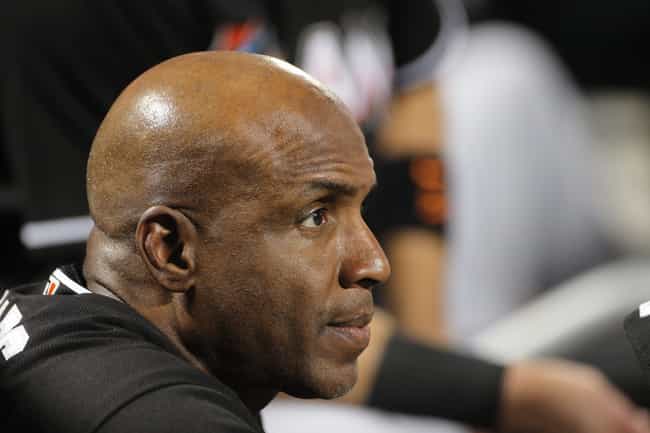 Retired baseball player Barry Bonds testified in 2003 to a grand jury that he used a substance given to him by a trainer accused of distributing steroids – but he also said that didn't know the drugs were steroids. Later, Bonds was indicted on charges of perjury and obstruction of justice and convicted of the latter, sentenced to house arrest, probation, and community service.
Nigella Lawson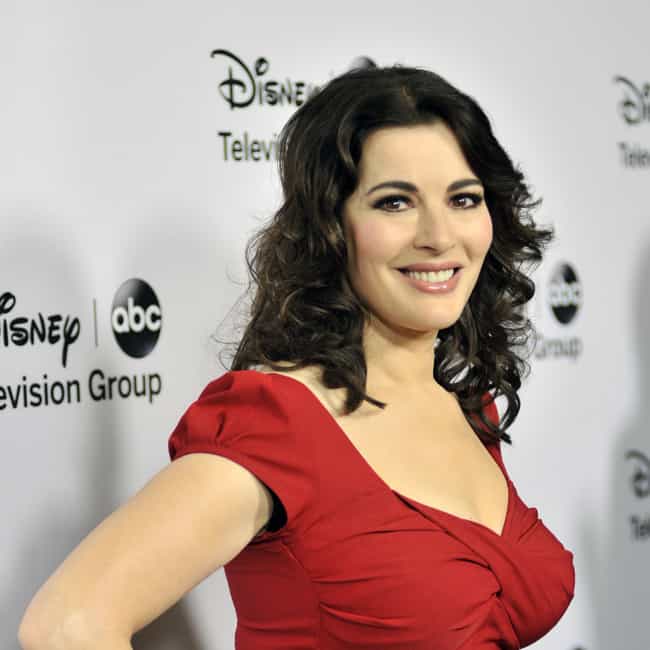 In 2013, celebrity chef Nigella Lawson testified in a fraud trial against her two former personal assistants. The assistants were accused of embezzling hundreds of thousands of dollars on company credit cards while they were employed by Lawson and her ex-husband, Charles Saatchi. On the stand, Lawson admitted to drug use during a particularly difficult period in her life, and that the two assistants had been her "rock" at the time. The jury found the assistants not guilty.
Gucci Mane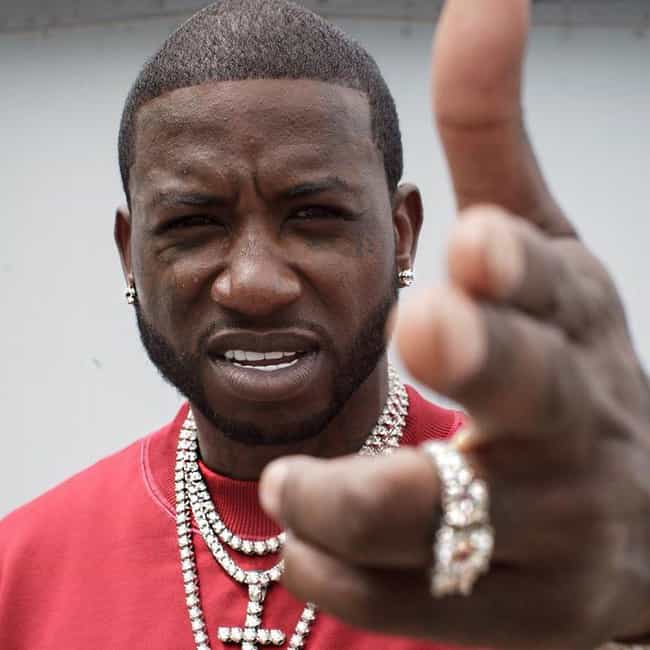 Though the rapper has appeared in court for other personal reasons, in 2011, Gucci Mane was arrested for allegedly pushing a woman out of his car. The judge ultimately ruled in the victim's favor because the rapper failed to show up to court and submitted false testimony.
Guy Fieri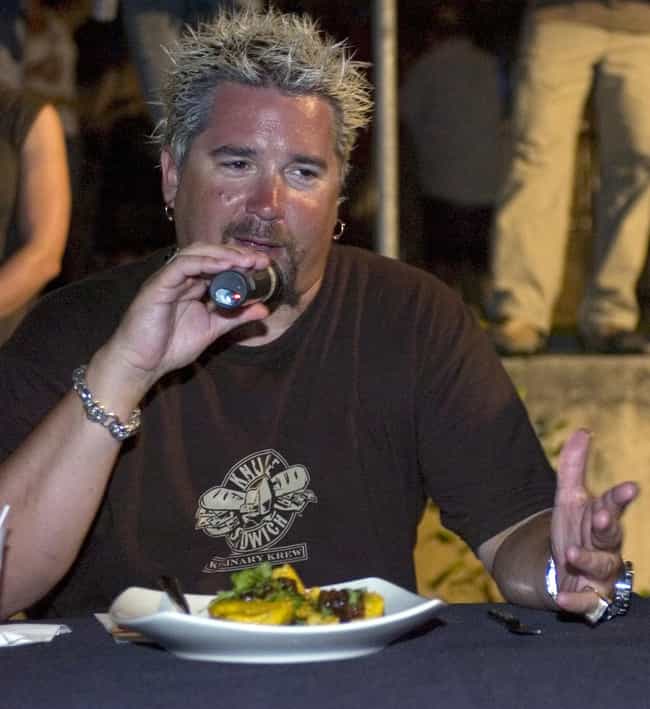 In 2013, Food Network star Guy Fieri testified in an attempted murder trial against a 19 year-old teen who had allegedly stolen Fieri's Lamborghini outside of a dealership. A year later, the suspect, Max Wade, opened fire in an attempted drive-by shooting of a girl he liked and a boy with whom she was on a date. Wade was sentenced to life in prison.
Paris Jackson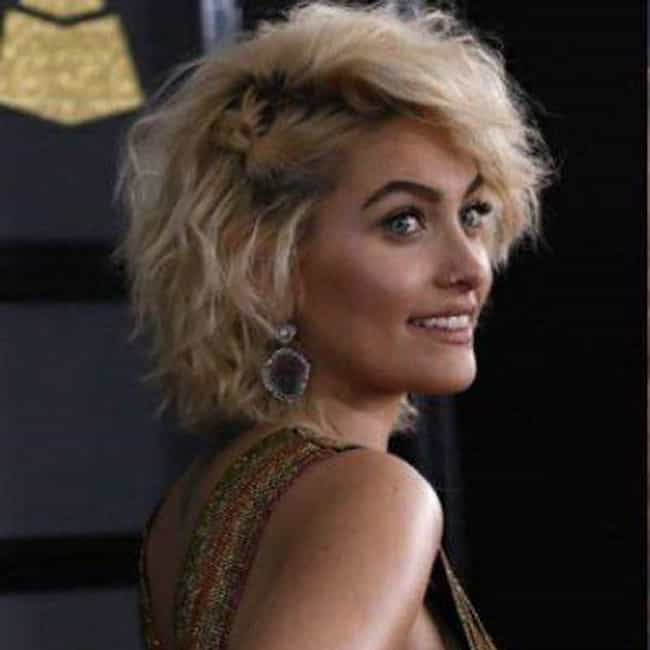 Shortly after her failed suicide attempt, Paris Jackson was summoned to testify in the trial concerning the wrongful death of her father, Michael Jackson. Though she was unable to appear in person since she was being treated at the hospital, lawyers used Jackson's deposition as her testimony against AEG Live for negligently hiring Conrad Murray to care for her sick father. Murray was convicted of involuntary manslaughter in 2011. In 2013, the jury found AEG not liable for Michael Jackson's death.
Audrina Patridge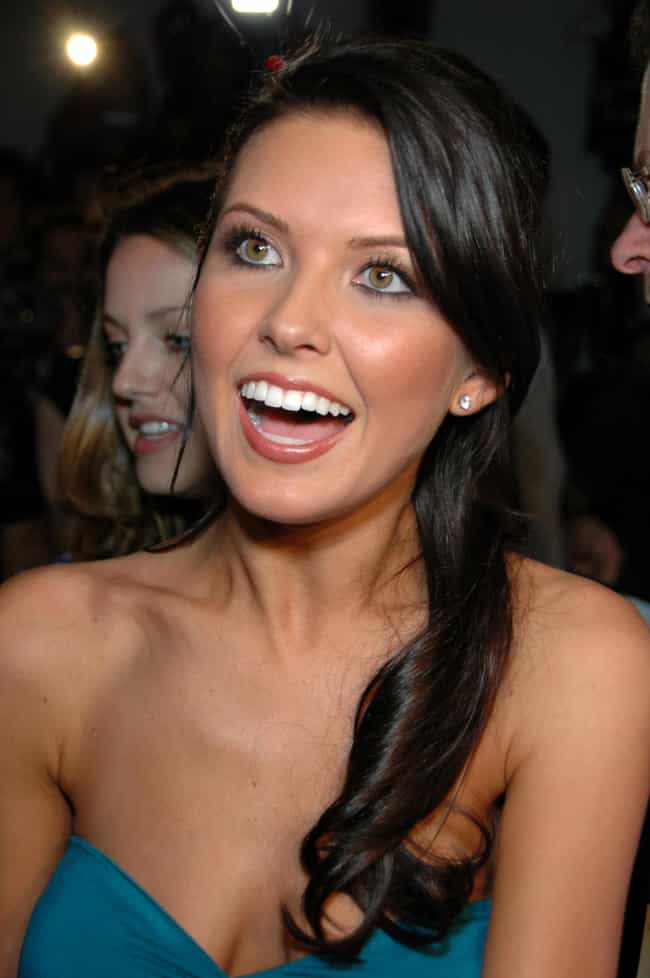 Another Hollywood celeb involved in the "Bling Ring" case, Audrina Patridge of MTV's "The Hills" testified that she had arrived at her home less than a half-hour after the teens left her residence. When Patridge arrived, she noticed jewelry, sunglasses, purses, her computer, and passport were all missing. She stayed in her closet where she phoned her sister, and her brother-in-law called the police while Patridge waited at a nearby gas station. She said the whole affair made her feel unsafe.
Kathryn Erbe
The "Law & Order" star testified in 2010 that she lived in fear of an obsessed fan in a stalking trial. The fan, Charles Nagel, was sentenced to five years probation and restitution fees.
Ashton Kutcher – pending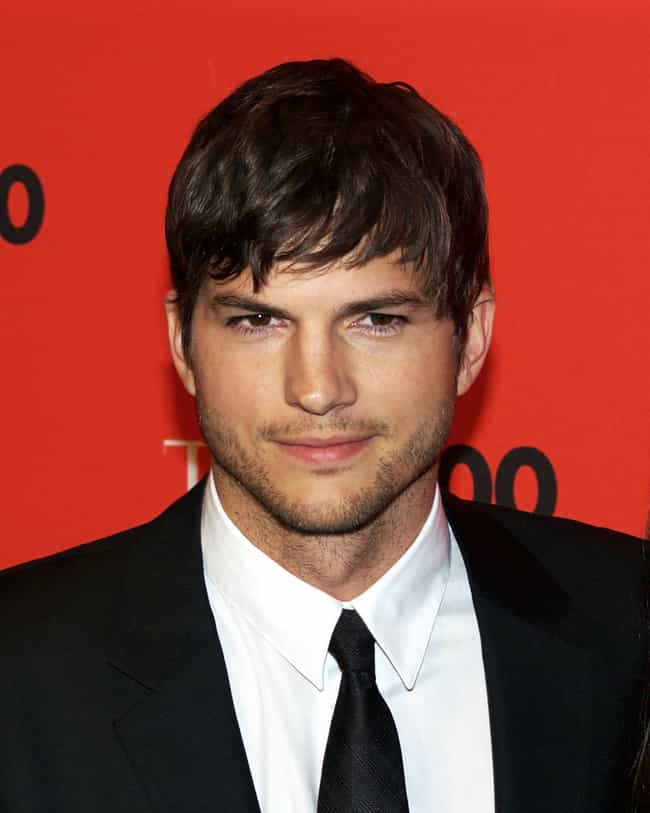 Actor Ashton Kutcher is scheduled to testify against suspected serial killer Michael Gargiulo, who is charged with the violent stabbing death of Ashley Ellerin in 2001. The night of her murder, Ellerin wanted to spend time with Kutcher, a new love interest, but he had plans. When he showed up at her Hollywood bungalow several hours later, he saw through her lit windows what appeared to be a pool of red wine on the floor. Gargiulo is waiting trial for murders of up to ten women.