Believe it or not, some of the kinkiest, craziest, most outlandish sex art of all time was created at the turn of the 20th century, as the perceived stodginess of the Victorian era gave way to fin-de-siècle decadence. The list below contains NSFW turn of the century sex art shocking in its frank depictions of joyful sex (both hetero and homosexual) and twisted, unprecedentedly pornographic satirical sex scenes featuring, for example, phalluses treated like Nickelodeon Gak.
You've been warned: this is insane sex art. Sure, they're mostly just old timey late-19th century/early-20th century illustrations, with a few water colors thrown in, but they still feature intensely graphic depictions of sexual acts. This was, after all, the heyday of illustrated pornography, just a few years before cameras killed the sketchbook stars. Slip into Incognito Mode if you dare and please: enjoy the history lesson.
So now you know: graphic sex art ahead. Strap on your naughty helmet and get ready for some insane sex art featuring farting, penises as musical instruments, weird creatures, giant mustaches, lots of oral, and some wonderful turn-of-the-century fashion.
Sweet Snail - Franz von Bayros, 1922, Austria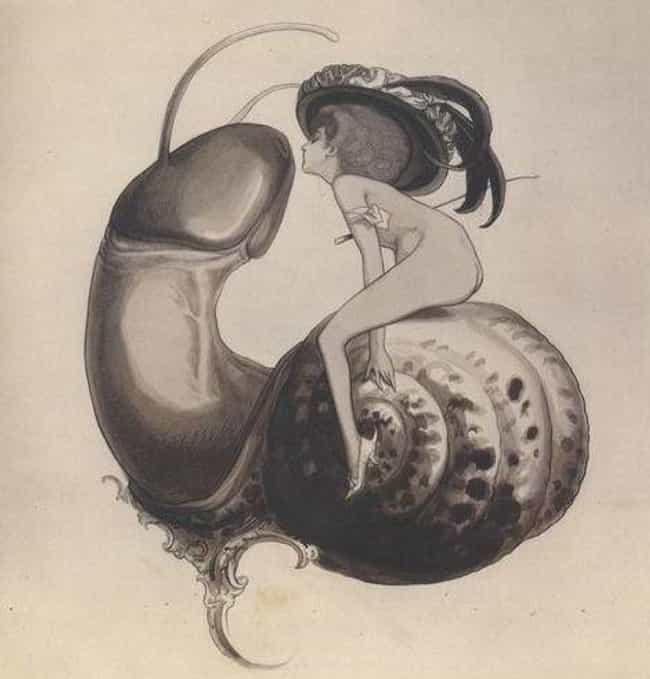 Cunnilingus – Mihály Zichy, Date Unknown (c. 1900), Hungary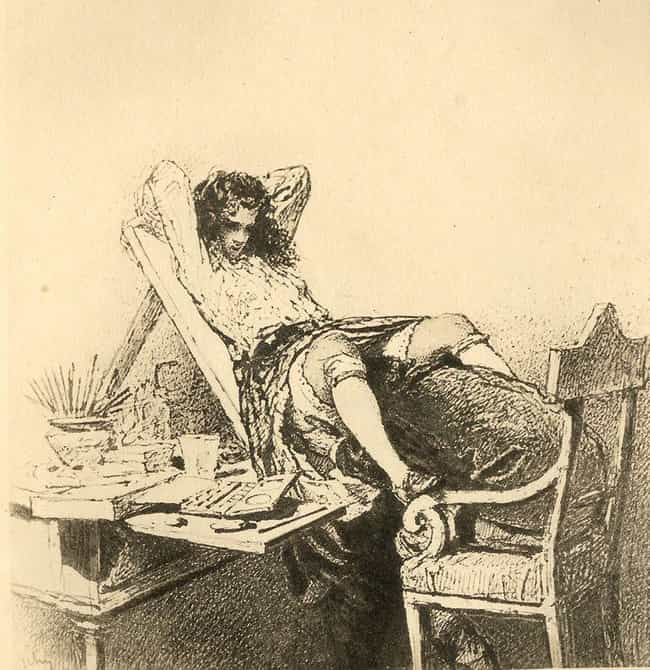 Résultats complets des courses – Martin van Maële, 1905, France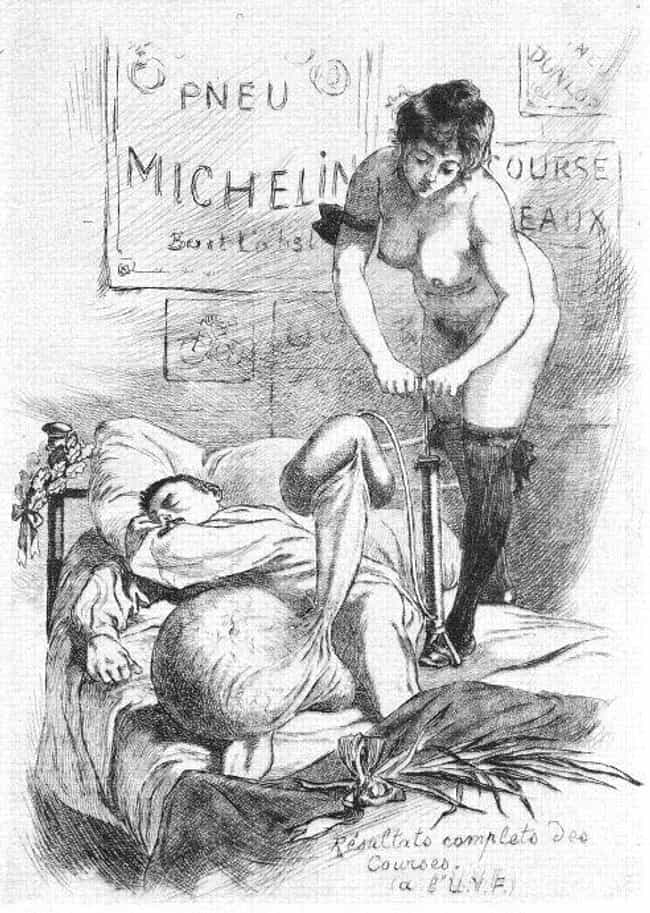 Untitled Masturbating Creeper Scene – Artist Unknown, c. 1900, Spain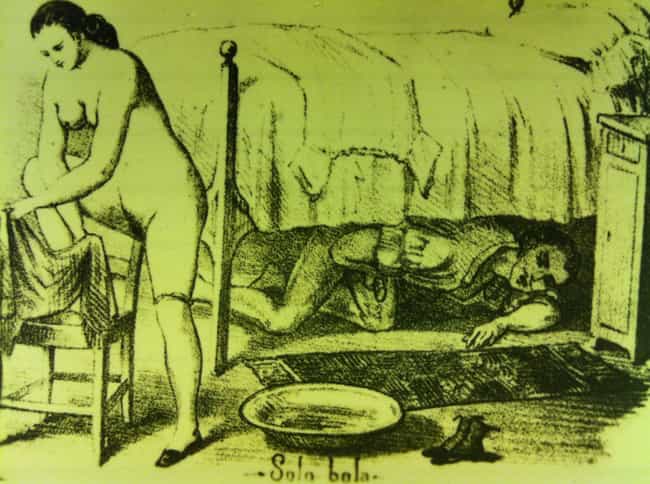 Lysistrata Defending the Acropolis – Aubrey Beardsley, 1896, England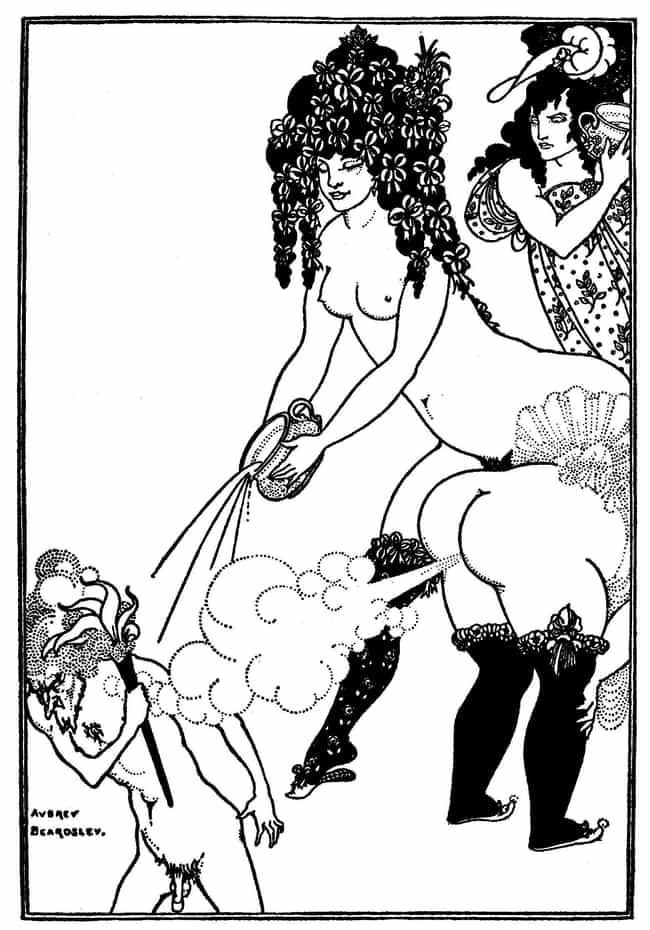 Fanny's Beauties Displayed – Édouard-Henri Avril, 1908, France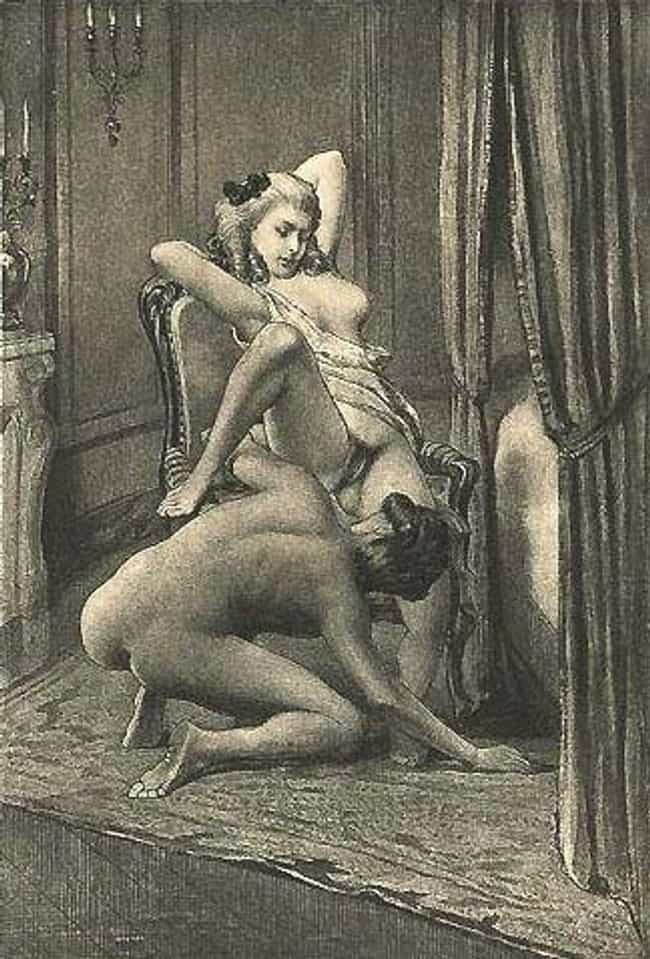 Untitled – Franz von Bayros, c. 1920, Austria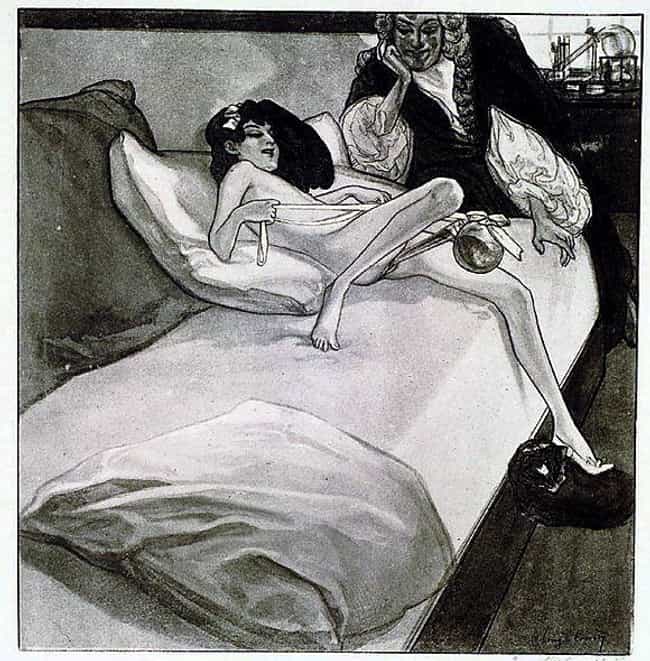 Illustration from La Grande Danse macabre des vifs – Martin van Maële, 1905, France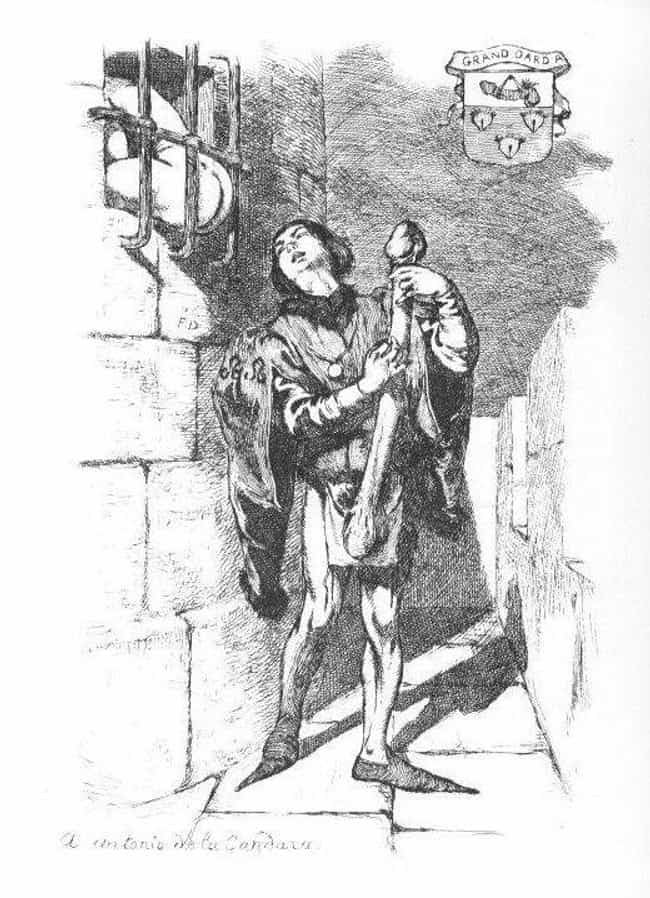 Untitled – Franz von Bayros, 1907-1913, Austria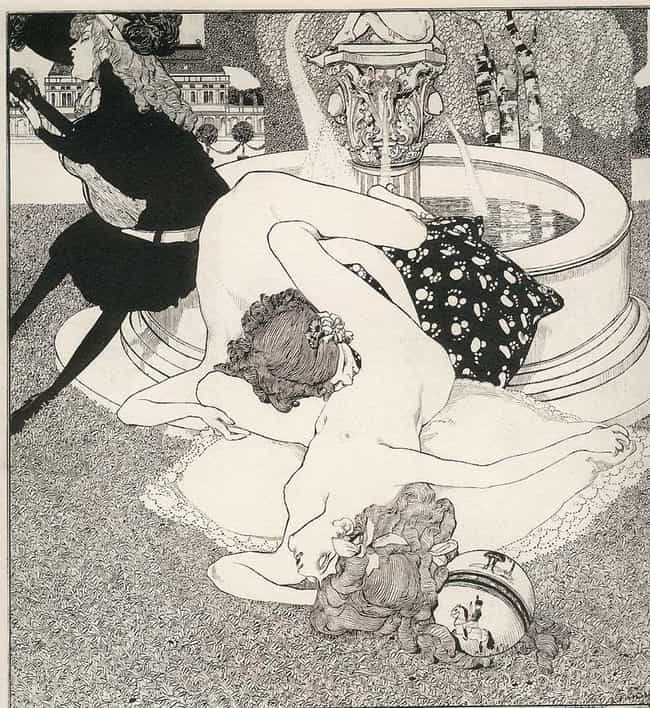 Untitled from Liebe – Mihály Zichy, Published 1911, Hungary
Illustration from La Grande Danse macabre des vifs – Martin van Maële, 1905, France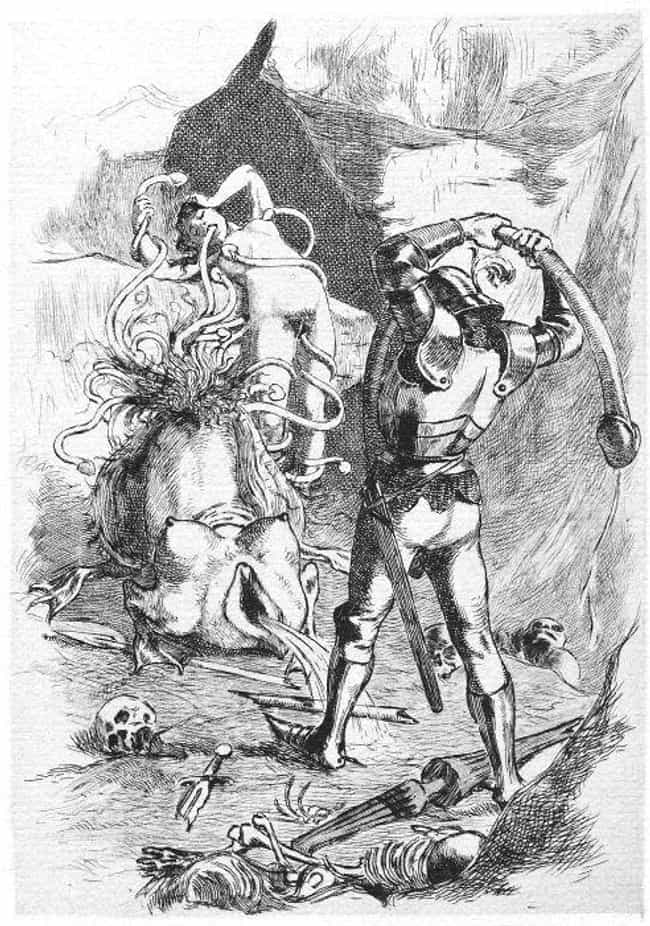 Untitled Fellatio Scene – Artist Unknown, c. 1900, Spain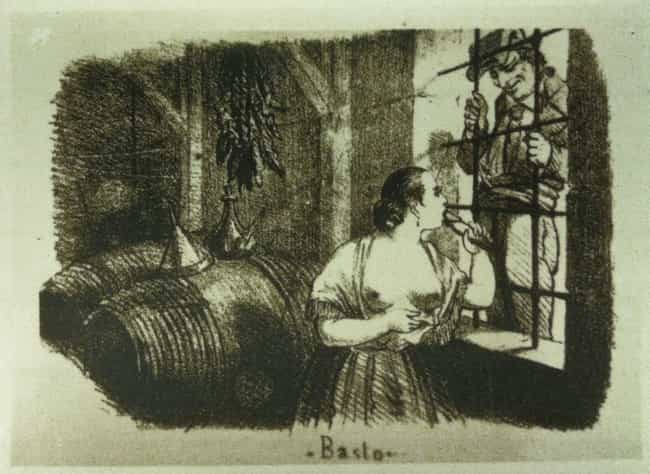 After the Meal – Artist Unknown (Falsely Attributed to Peter Fendi), Published 1910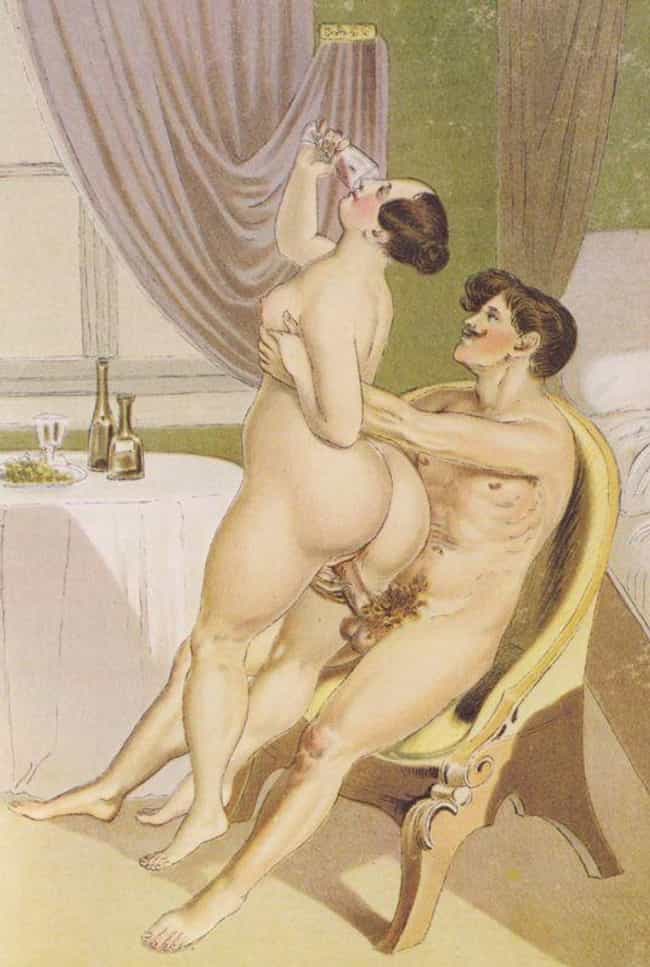 Ne reste pas ainsi décalotté cher Baron – Martin Van Maële, 1905, France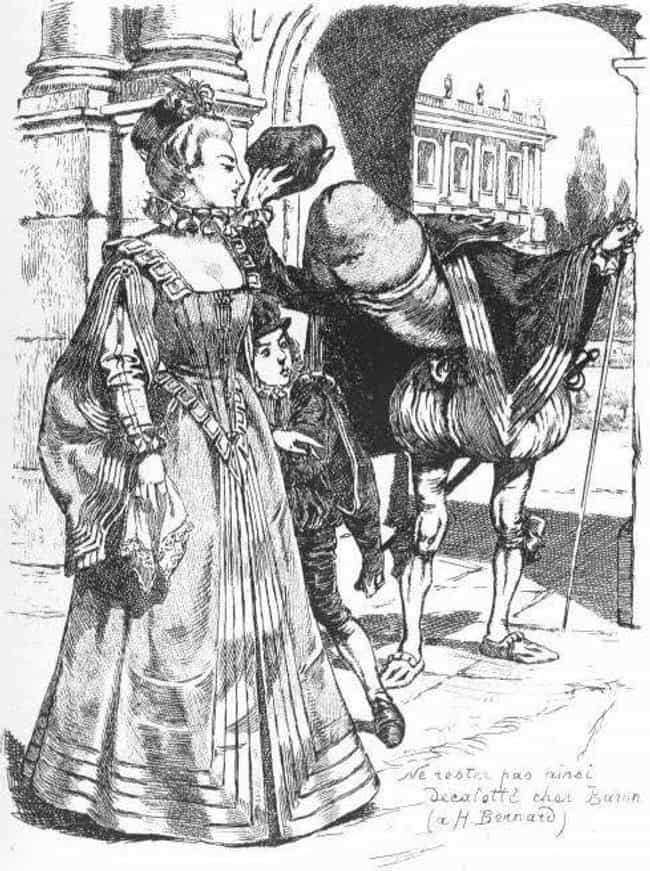 The Lacedaemonian Ambassadors – Aubrey Beardsley, 1896, England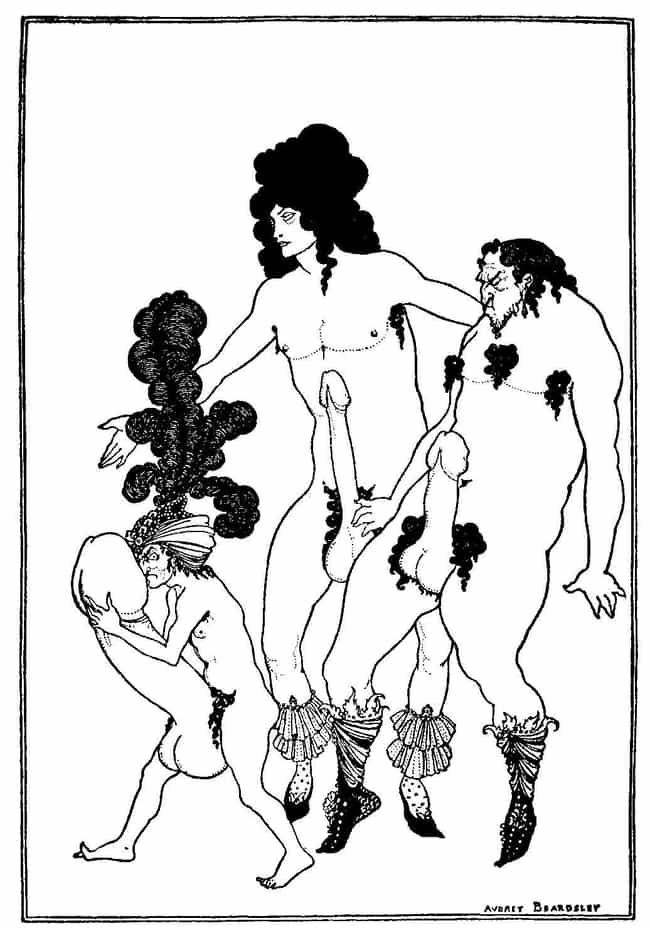 Untitled – Franz von Bayros, 1907-1913, Austria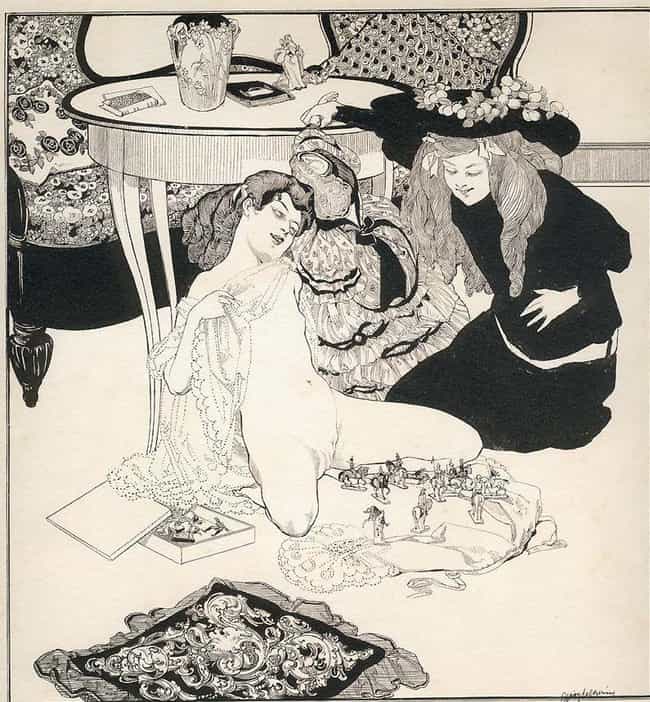 Mr. H. Surprises Fanny and William – Édouard-Henri Avril, 1906, France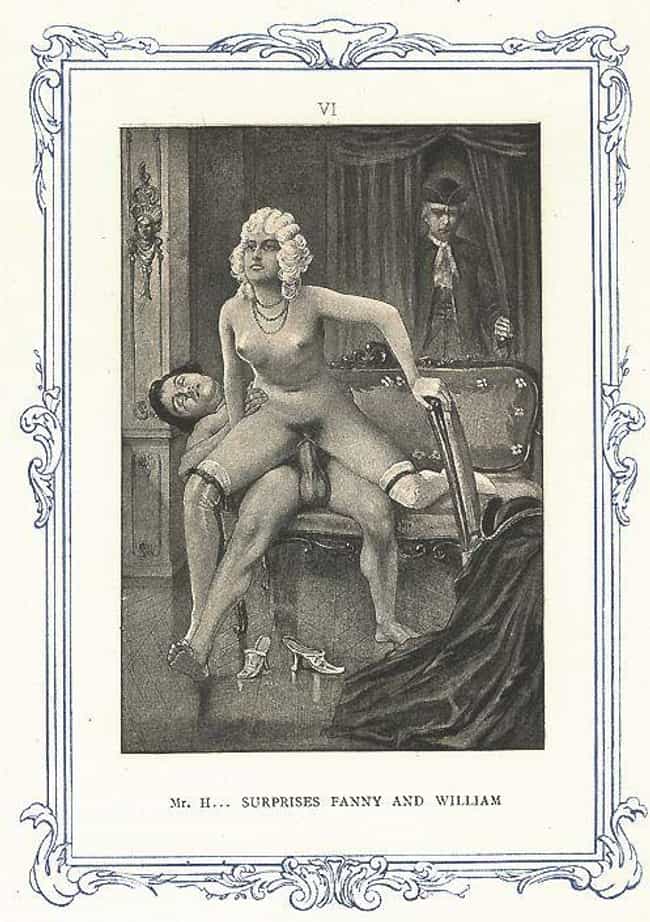 Untitled from Liebe – Mihály Zichy, Published 1911, Hungary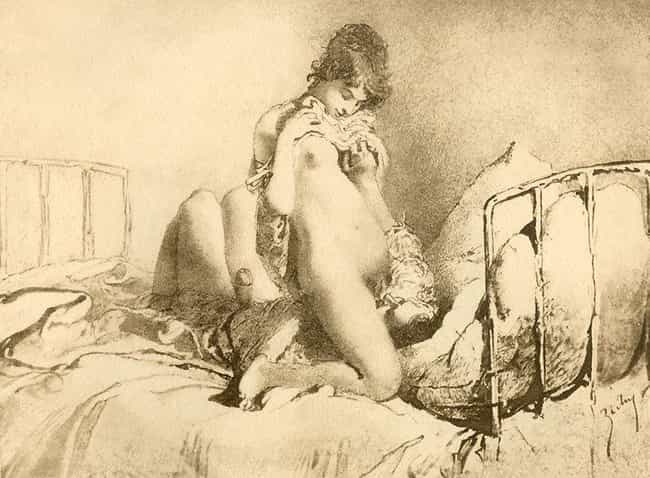 Untitled Sexy Bath – Artist Unknown (Falsely Attributed to Peter Fendi), Published 1910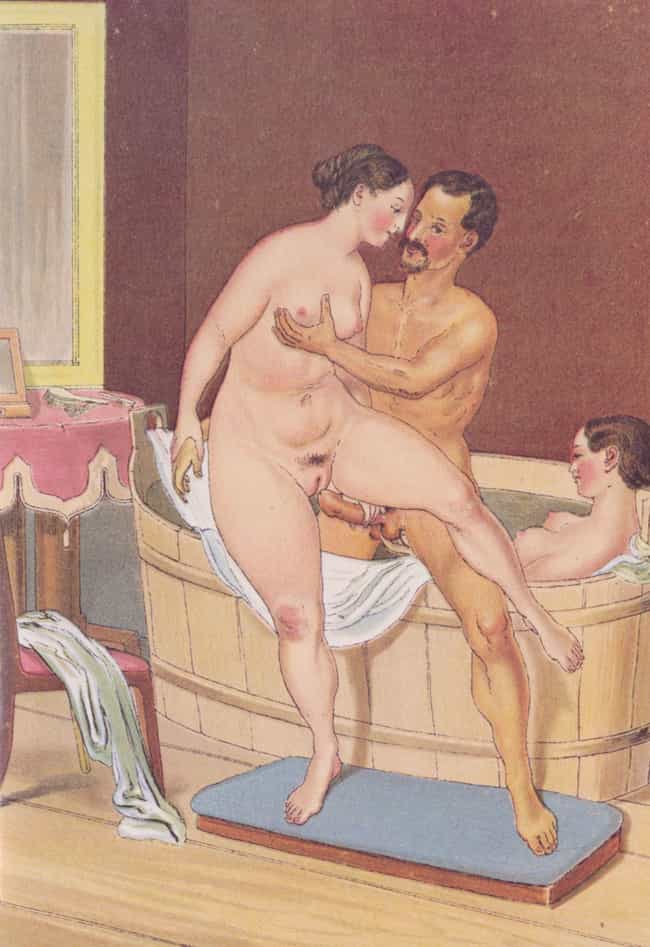 Untitled – Franz von Bayros, 1907-1913, Austria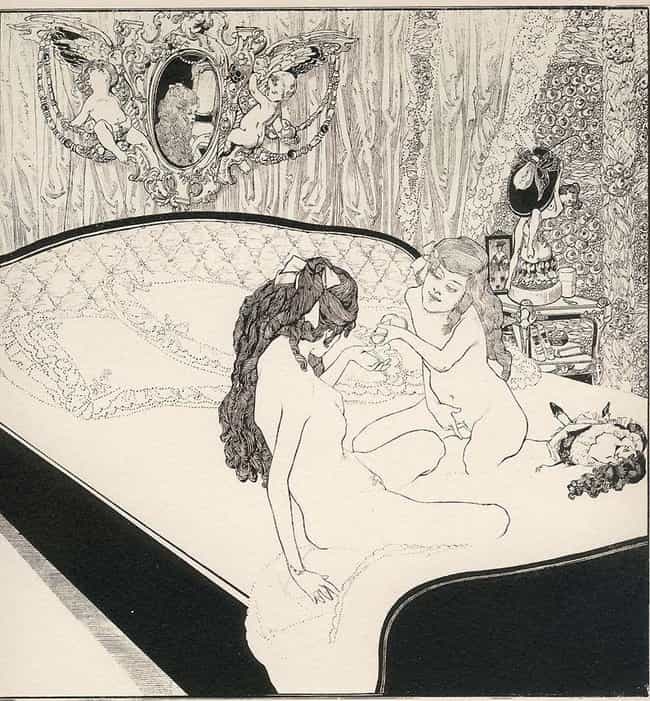 Ah tu veux me bouffer. Mlle J. dite la Ventouse – Martin Van Maële, 1905, France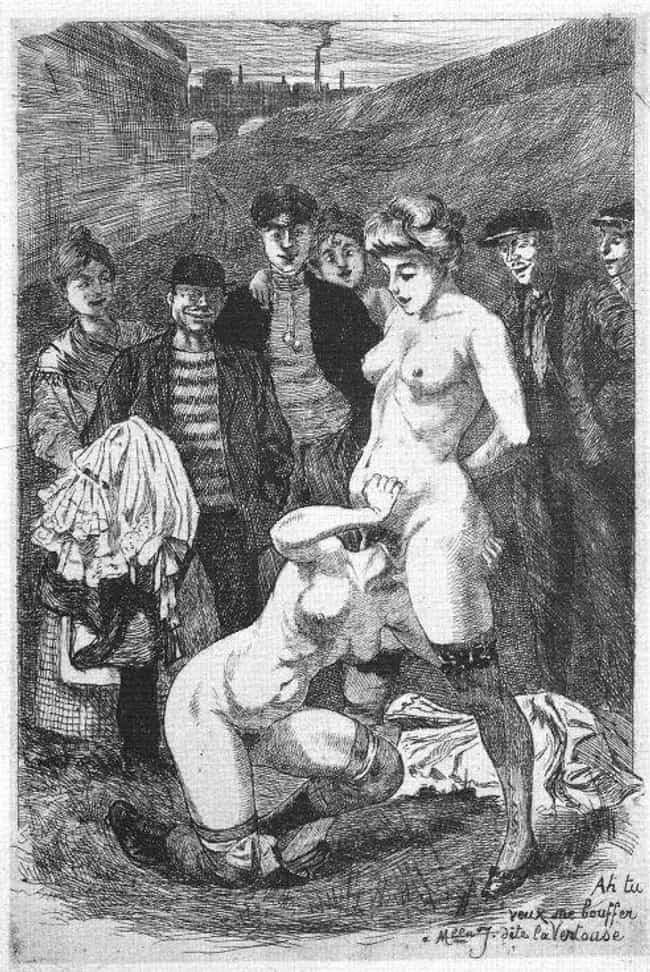 The Ceremonial of Fanny's Initiation – Édouard-Henri Avril, 1906, France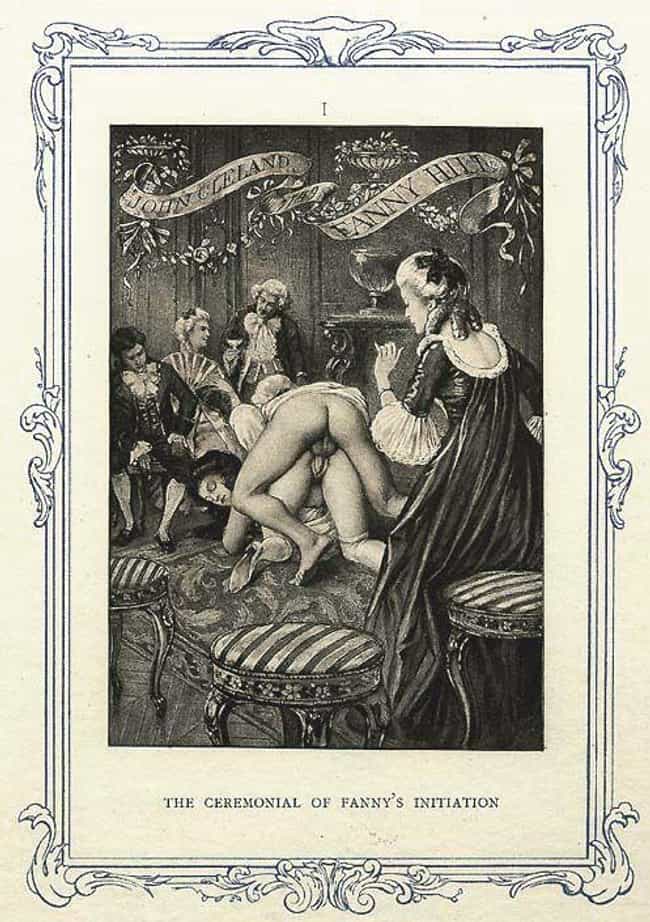 À Boileau Despreaux – Martin van Maele, 1905, France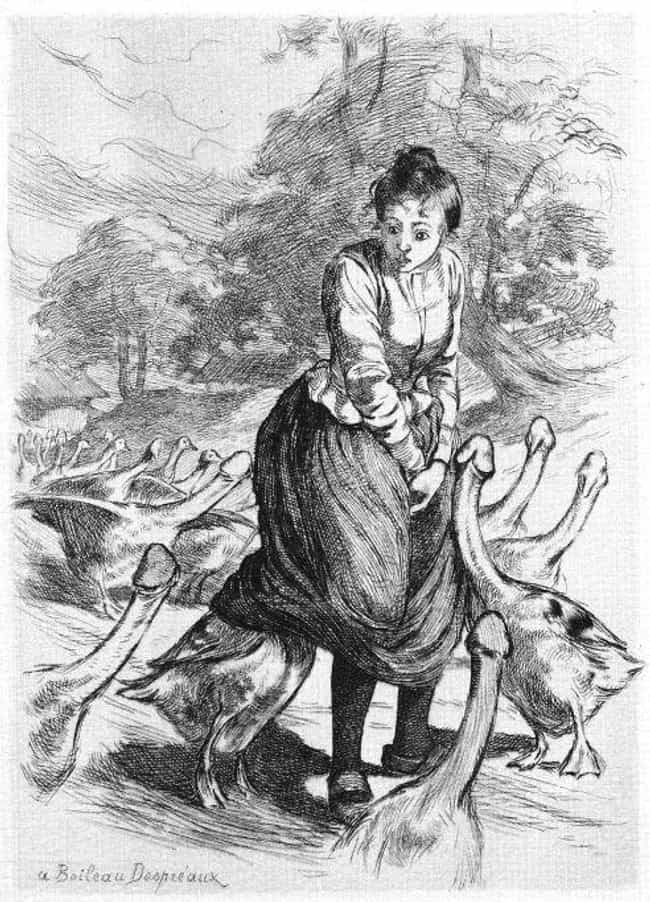 Untitled from Liebe – Mihály Zichy, Published 1911, Hungary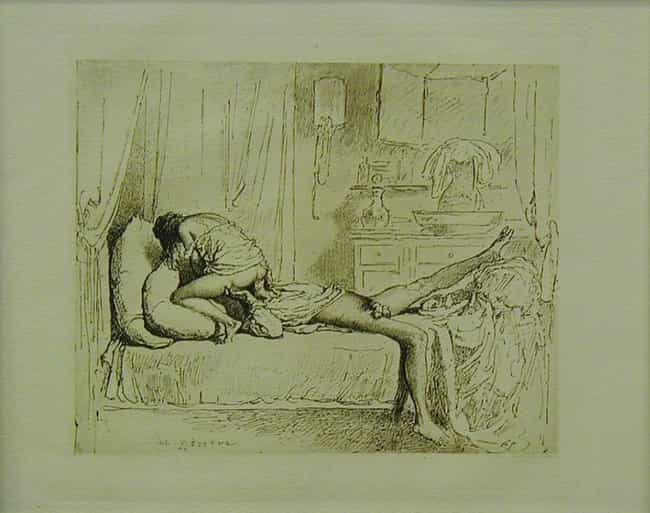 Fanny Emboldens William – Édouard-Henri Avril, 1906, France
The Examination of the Herald – Aubrey Beardsley, 1896, England