Celebrities who have been caught with hookers include movie stars, musicians, politicians, and athletes who have either been allegedly linked to call girls or been straight up caught with their pants down with a prostitute. While many have bounced back from these shameful decisions, their careers are still marred with the asterisks that come with being involved in prostitution scandals.
Celebrity hooker scandals are not limited to just movie, TV, and music stars, though the incidents with actors Hugh Grant, Eddie Murphy, Charlie Sheen, and Danny Bonaduce are among the most well known, with many walks of life (allegedly) turning to the ladies of the night for some action. Perhaps most notably, politicians are frequently the center of these scandals with the Eliot Spitzer, Barney Frank, Silvio Berlusconi, and even the United States Secret Service all coming under fire for their political sexcapades. Other famous people who have been caught with hookers include Vince Offer and Marv Albert.
Top professional athletes are no different. Few can forget the Tiger Woods hooker scandal or when baseball player Alex Rodriguez was linked to a prostitute. Heck, several members of the Minnesota Vikings NFL team did their deed (again, allegedly) en masse during a boat party in 2005.
Though not all of these prostitution scandal claims have been confirmed, each of these celebrities, be them singers, actors, athletes, or world leaders have all been in the news at one time or another for accusations of paying for sex. One thing is for sure though. They're not the first and certainly not the last celebrities to be caught with hookers.
Charlie Sheen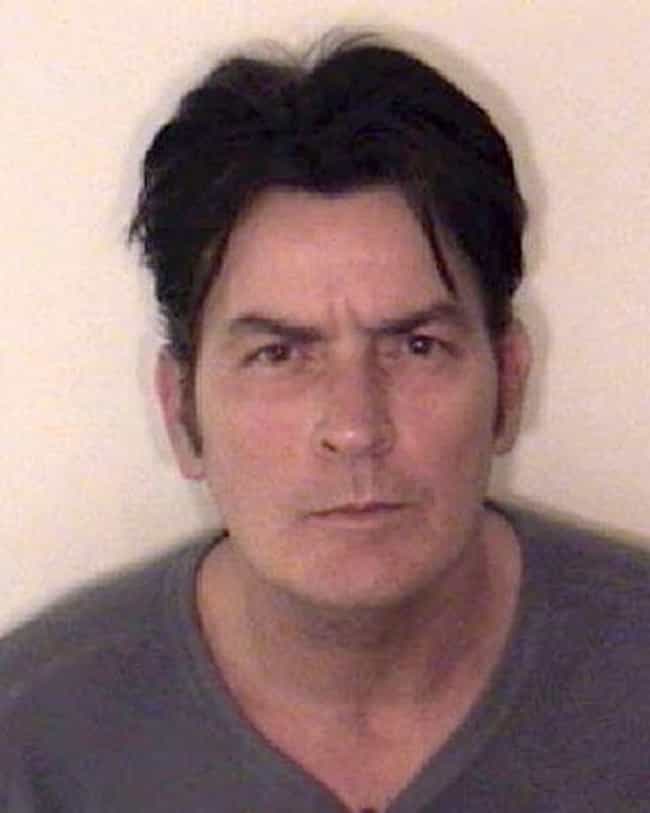 In the early 1990s, Heidi Fleiss, the infamous Hollywood madam, was busted for running a prostitution ring. Although Fleiss never named names, she had some un-cashed travelers checks from Charlie Sheen in her purse when she was arrested.  In 2011, RadarOnline reported that Sheen spent over $25,000 on a wild weekend with three prostitutes.
Hugh Grant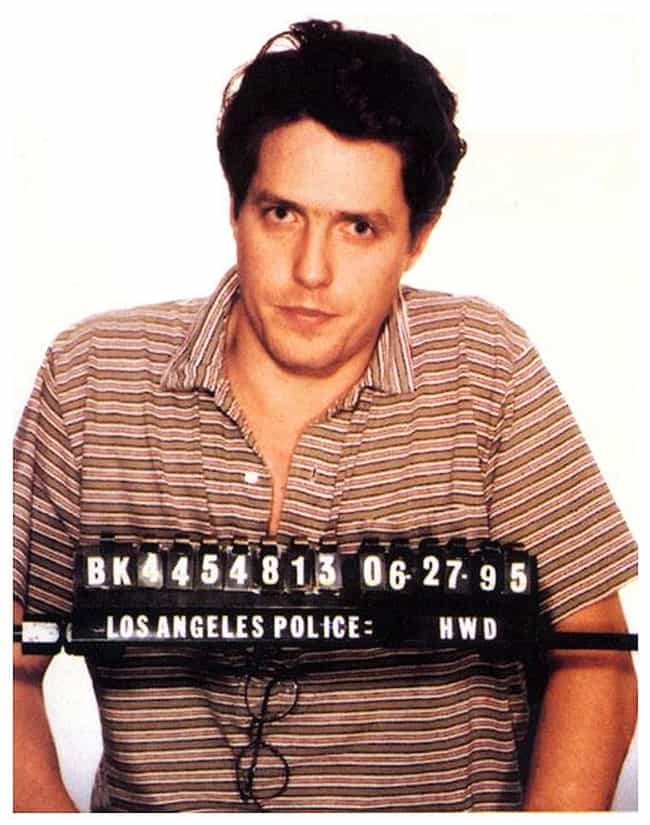 In 1995, Hugh Grant was arrested for lewd conduct after being found by L.A.P.D. with a prostitute named Divine Brown. Grant pleaded "no contest" to the charges and was ordered to pay a small fine and face two years of probation. Grant did an interview on "The Tonight Show" with Jay Leno less than a week after his arrest. He said, "I think you know in life what's a good thing to do and what's a bad thing, and I did a bad thing. And there you have it."
Tiger Woods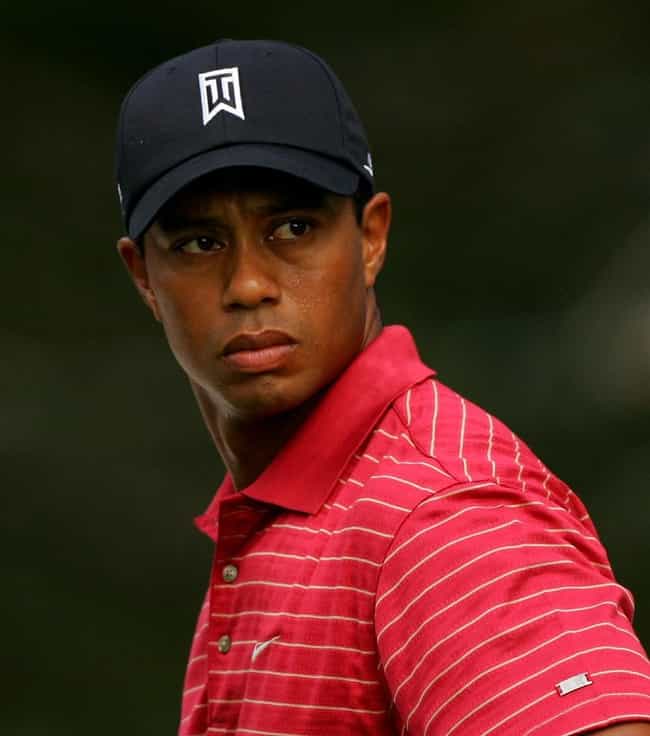 In 2009, it was revealed that Tiger Woods had extramarital affairs with more than 12 women. The New York Post reported that Tiger Woods regularly contacted a madam and paid over $60,000 for sex with different prostitutes. Woods's wife filed for divorce in 2010. He also lost large endorsement contracts with AT&T, Gatorade, and General Motors.
Alex Rodriguez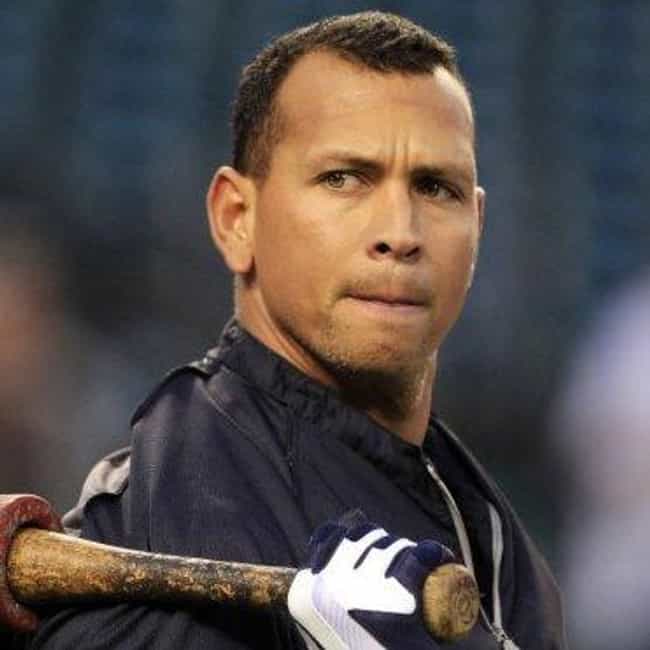 The Daily News reported that Alex Rodriguez regularly hired prostitutes from madam Kristin M. Davis in 2006 and 2007. The paper also obtained personal and intimate emails that Rodriguez and Davis had exchanges. In 2013, the book House of Outrageous Fortune: Fifteen Central Park West, the World's Most Powerful Address claims that A-Rod ordered pairs of hookers at least twice a week.
Eve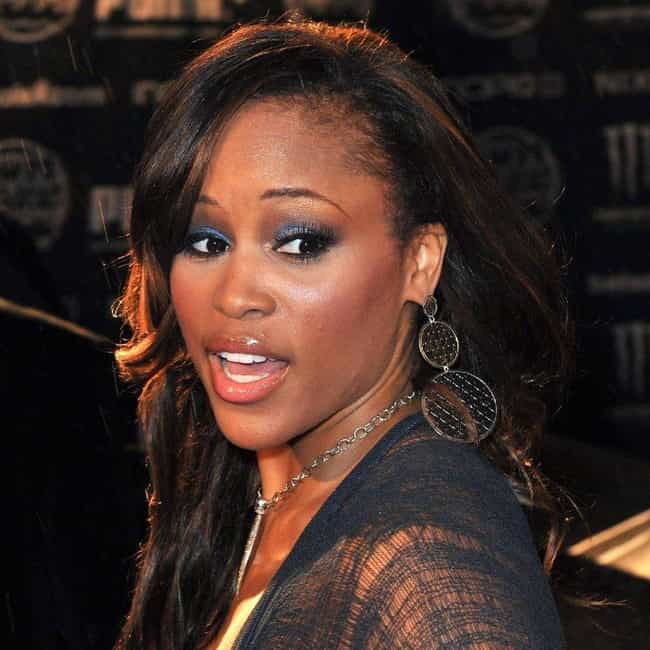 In 2007, it was reported that the rapper Eve spent an evening with a female prostitute when she was spending time in Miami. Eve has denied the allegations stating, "First of all, I think that's ridiculous and number two, if I wanted to have sex with somebody, then I definitely wouldn't order a prostitute."
Eliot Spitzer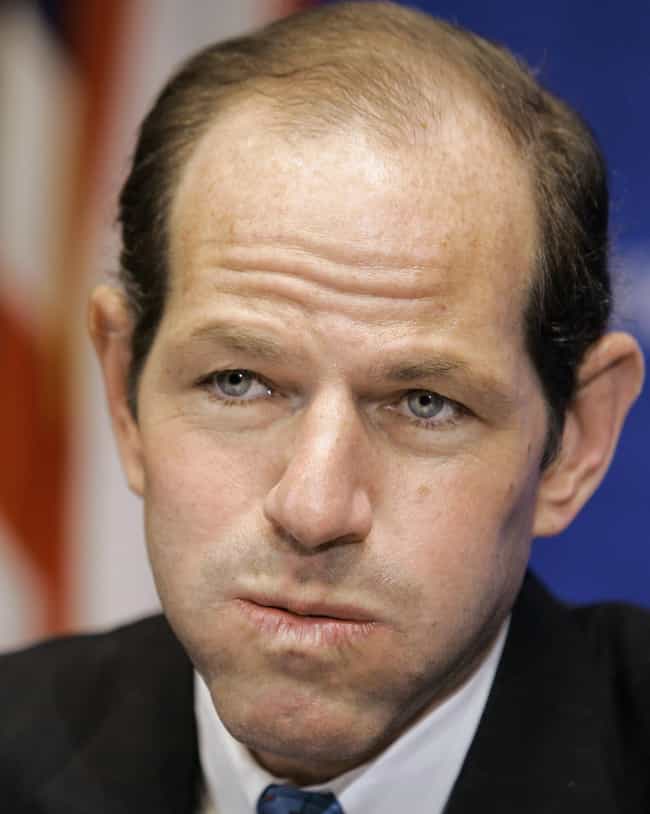 In 2008, The New York Times revealed that Eliot Spitzer had spent over $80,000 on prostitutes from an exclusive escort club. Spitzer resigned his post as the Governor of New York after the scandal was reported. Later, it was revealed that Spitzer used campaign funds to pay for prostitutes on several occasions.
Ne-Yo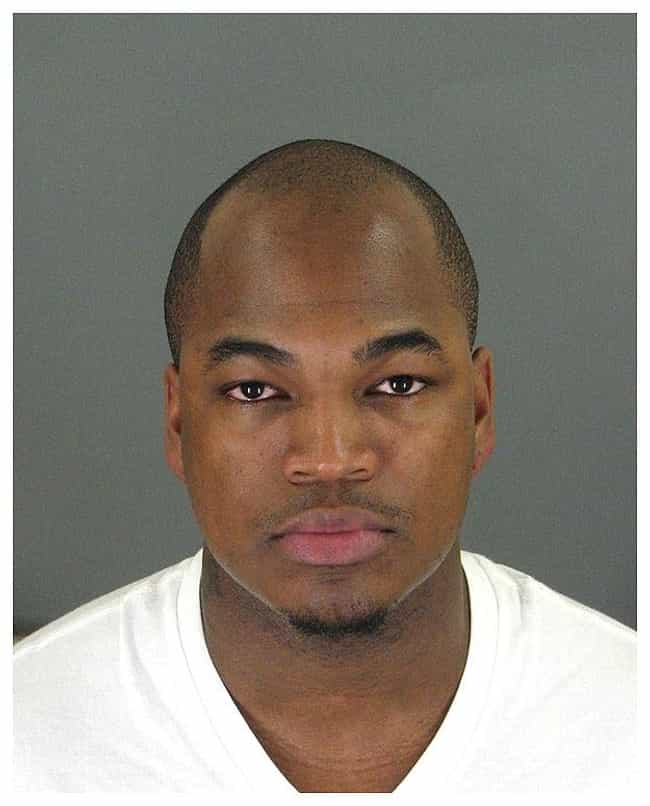 In 2010, a French newspaper reported that Ne-Yo spent one night with a 16-year-old prostitute when he was in France. Ne-Yo has not spoken to the media about the allegations.
Jerry Springer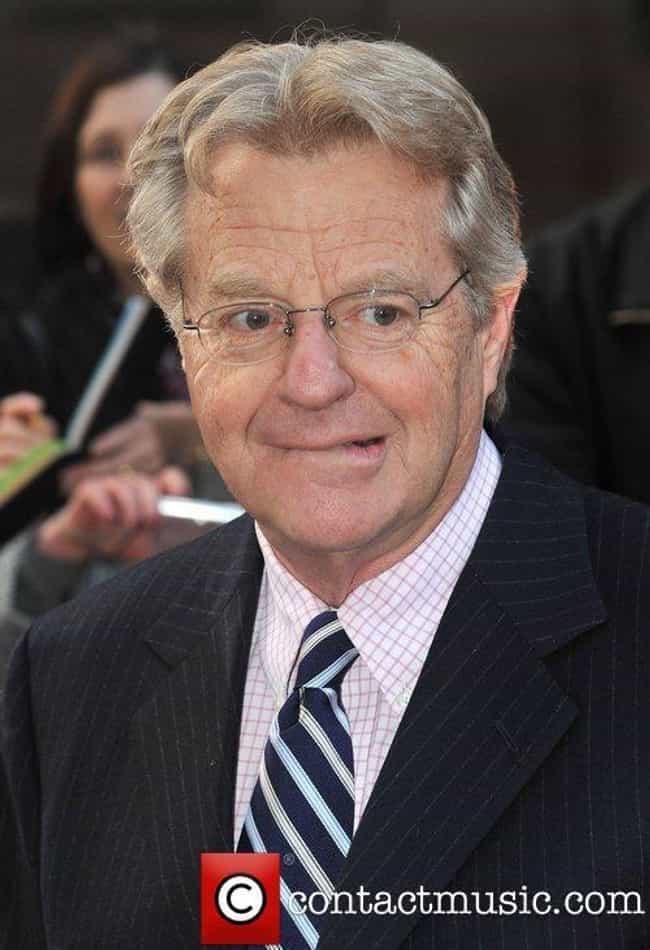 In 1982, Jerry Springer ran for Governor of Ohio. He ran television ads in which he admitted to paying a prostitute with a check, saying that he is "not afraid of the truth, even if it hurts."  He did not win the election, but he did win high ratings with his scandalous talk show "The Jerry Springer Show," which debuted in 1991.
Eddie Murphy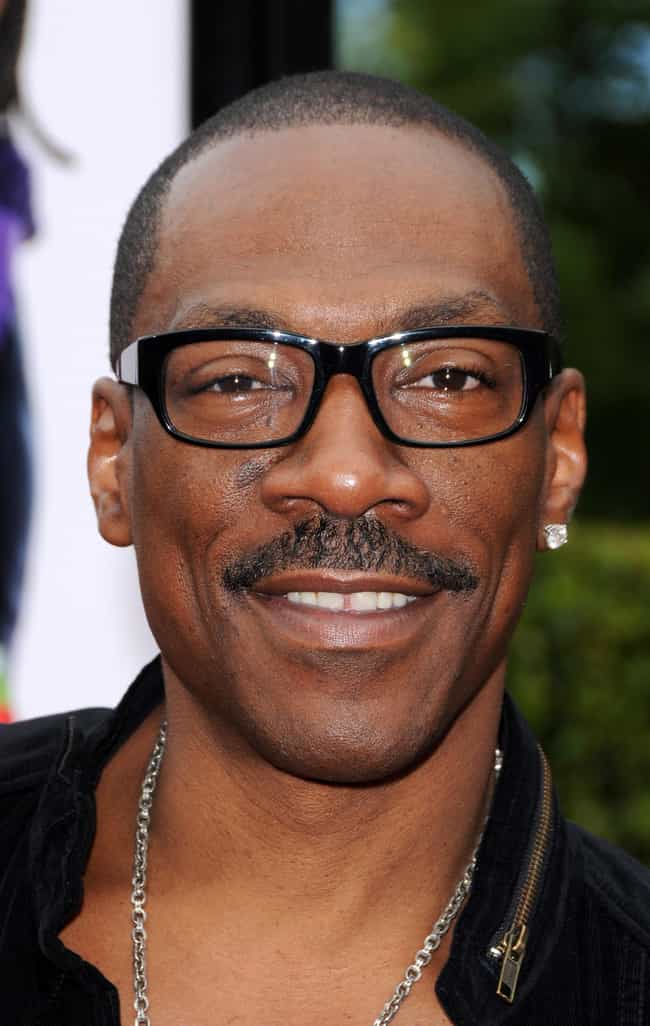 In 1997, a transsexual prostitute was arrested when she was in Eddie Murphy's car.  The comedian claimed that the prostitute appeared to be having a rough time, so he offered her a ride. Murphy stated, "I did nothing wrong. I was trying to be a good Samaritan and this is what happens."
U.S. Secret Service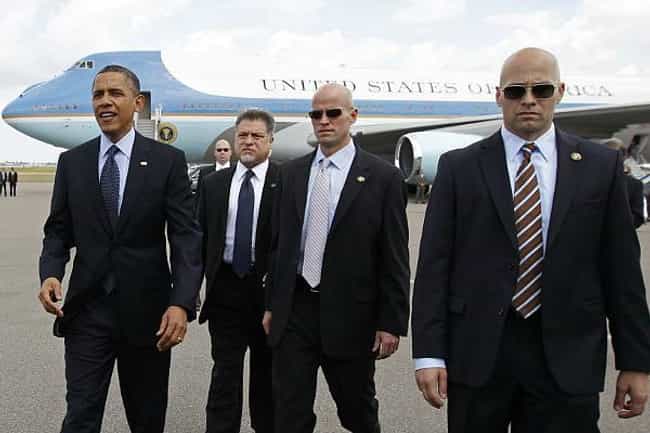 In 2012, several United States Secret Service members invited prostitutes to their hotel rooms while they were staying in Columbia. The incident was revealed when one of the hookers created a public incident in which she claimed that a secret service agent stiffed her on the bill. Prostitution is legal in Columbia, but it is still against the U.S. military code of justice.
Marv Albert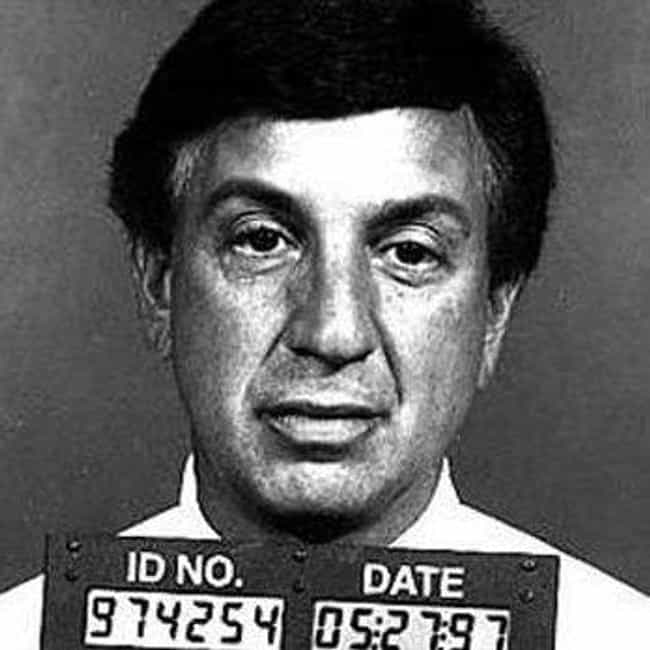 Marv Albert was arrested in 1997 after he was charged with forced sodomy. A woman accused Albert of biting her and forcing her to perform oral sex on him. He denied that the sex was anything other than consensual, but he plead guilty to misdemeanor assault and battery charges. He was fired from his NBC sports commentator job following the scandal.
Barney Frank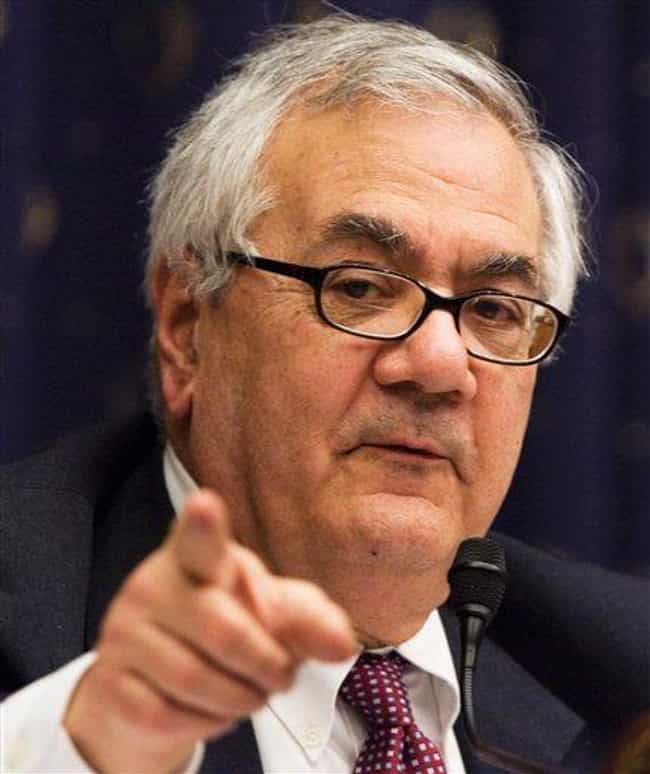 Massachusetts Congressman Barney Frank paid a male prostitute for sex in 1985.  The two men developed a friendship, and Frank hired the male hooker to be his housekeeper and driver. In 1989, the prostitute tried to sell a scandalous story about himself and Frank to various movie studios. Congress voted to reprimand Frank for his actions with the prostitute. Frank won re-election, and he is still active in Congress.
Danny Bonaduce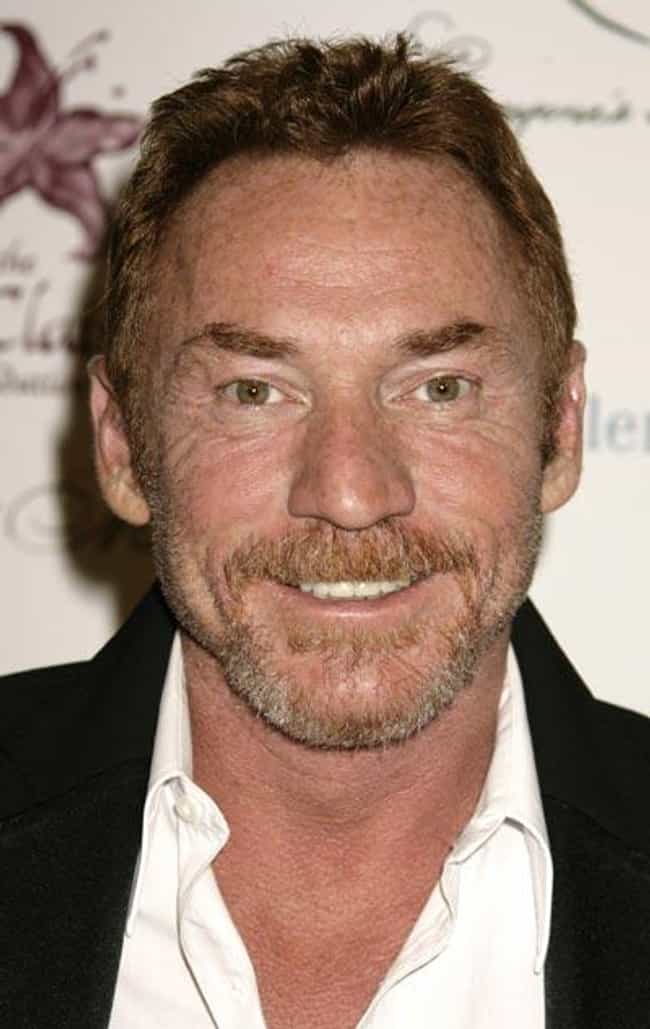 On March 31, 1991, Danny Bonaduce was arrested for assaulting and robbing a transvestite prostitute. Bonaduce said of the incident, "I thought he was a girl. I picked him up, he got in my car. As soon as he got in and the dome light hit him, it was obvious. He wasn't a good transvestite… He gets in the car and I said, 'Oh, sorry, wrong car.' And he says, 'Well you took me off my corner, give me $40.00.' I said 'Dude, wrong car, hop out!' This went on for six or seven minutes and he still wouldn't get out. So I get out of the car, opened his door, and pulled him out of the car. But when I did, I see he's this huge guy, about 220 pounds. I weighed 150 pounds! I attacked him first, not because I wanted to, I just thought I was going to have to and I'm too small to take the punishment from a 220-pound man." Bonaduce was fired from his radio hosting gig following the incident.
Max Mosley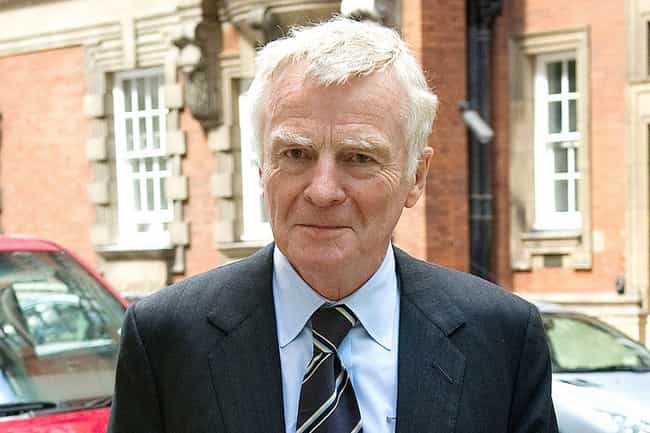 FIA president Max Mosley was caught on tape participating in what the British tabloids called a "Nazi Orgy" with five prostitutes. The video includes over five hours of S & M in which Mosley alternated between the dominant and the submissive. Mosley denied all claims that the orgy was Nazi themed. The FIA let Mosley hold his position as president of the racing organization, but he did not run for re-election the following year.
Jimmy Swaggart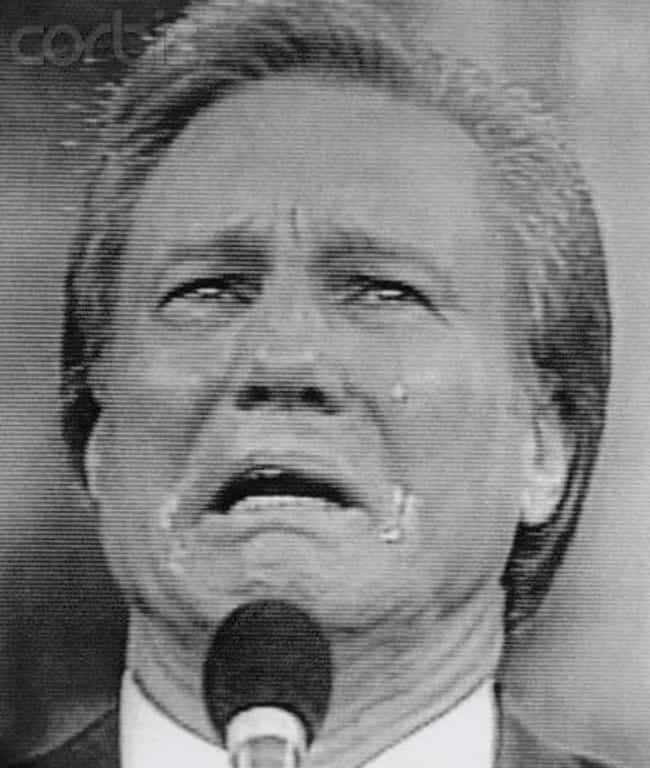 Televangelist Jimmy Swaggart was involved in not one, but two prostitution scandals.  In 1988, Swaggart was caught in a local hotel room with a prostitute. This incident led to his dismissal from his ministry and provoked him to make his infamous "I Have Sinned" speech. Swaggart cried as he said, "I have sinned against You, my Lord, and I would ask that Your Precious Blood would wash and cleanse every stain until it is in the seas of God's forgetfulness, not to be remembered against me anymore." In 1991, Swaggart was again found with a prostitute. Swaggart now runs a non-denominational ministry that is a fraction of the size of the ministry he led before his scandals.
Minnesota Vikings Players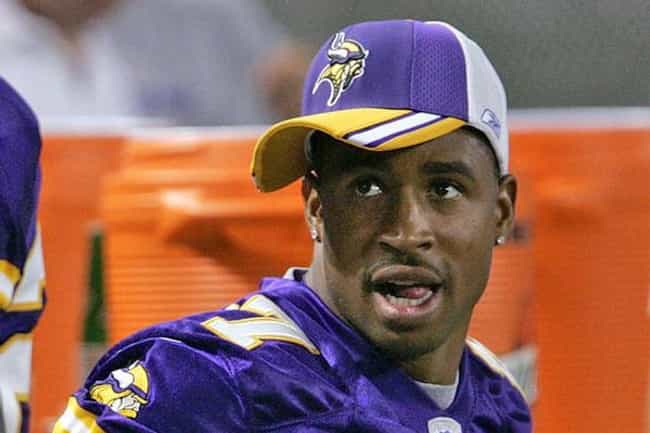 In 2005, 17 members of the Minnesota Vikings were partying on a pair of houseboats. They invited prostitutes from Atlanta and Florida to join them, and several members of the Vikings publicly participated in sex acts with the hookers. Although the players were threatened with being removed from the roster and being sent to prison, no one was penalized more than a small fine. Players involved in the incident include Daunte Culpepper, Fred Smoot, Mewelde Moore, and many more.
D'Angelo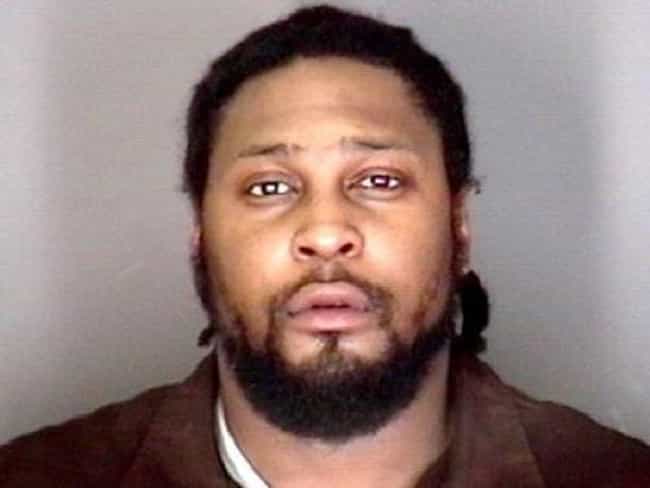 Singer D'Angelo was arrested in 2010 after he solicited an undercover police officer for sex. D'Angelo has had a bit of a career resurgence since 2012, when he performed at the Bonnaroo Music Festival and embarked on a world tour.
Vince Offer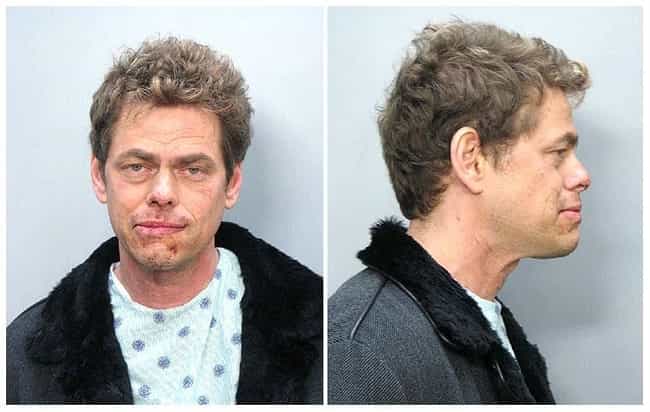 In 2009, Sham Wow pitch man Vince Offer was arrested on battery charges after he hit a prostitute. Offer claimed that the woman bit his tongue and would not let go. Formal charges were not charged against Offer or the prostitute in this incident. Offer returned to television in 2012 to pitch the Schticky, a reusable lint roller.
Donald Sterling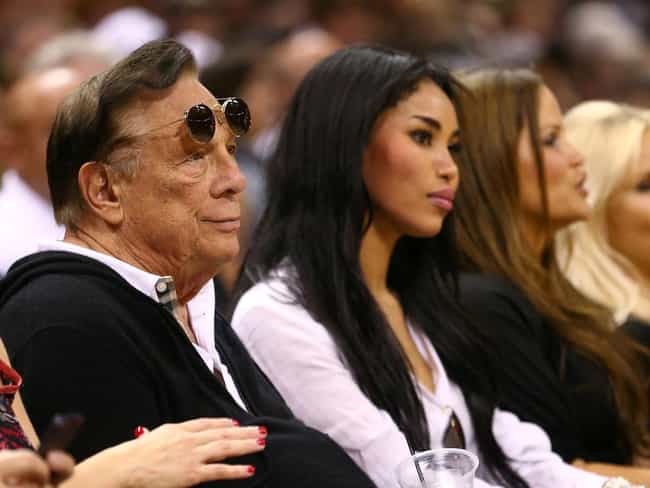 Los Angeles Clippers owner Donald Sterling hired a prostitute in the early 2000s. He bought the woman a house and even consulted her on business decisions involving the Clippers. After things went sour, the woman sued Sterling to regain ownership over the house he gave her. In that court case, Sterling stated, "[she was] a prostitute … she was a total freak and a piece of trash … It was purely sex for money, money for sex, sex for money, money for sex. The girl was providing sex for money. … I probably didn't tell my wife … maybe I did something morally wrong."
Matt Barnes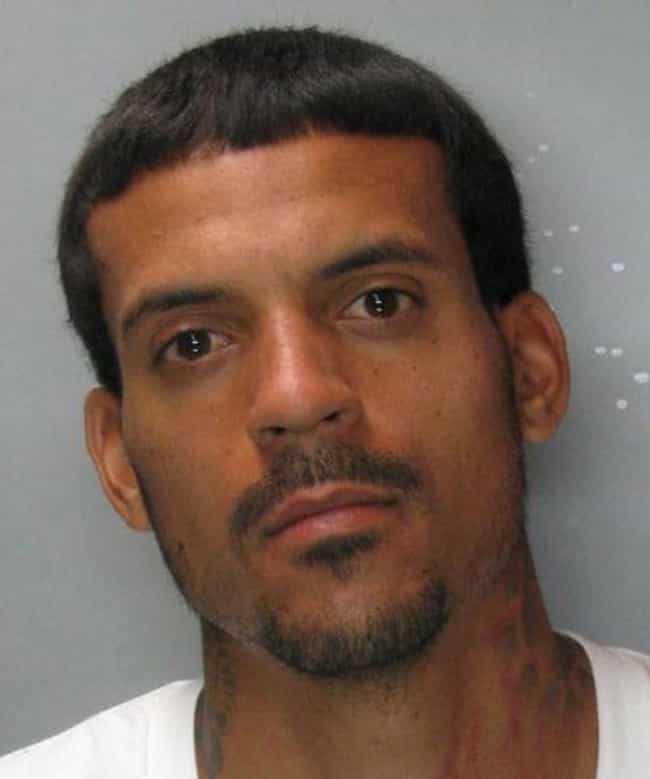 In 2010, a prostitute, known as Candy, claimed that her relationship with Barnes provoked the argument, which led to his arrest for domestic violence. Barnes denied involvement with the prostitute, but she posted angry texts from Barnes to her Twitter followers.
Silvio Berlusconi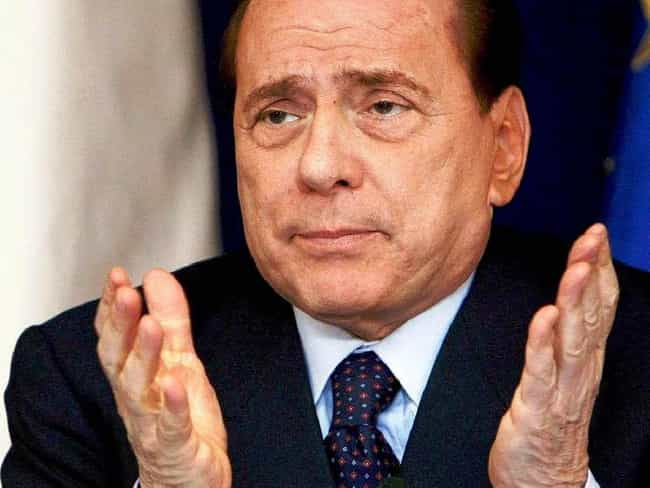 Entrepreneur and Italian Prime Minister Silvio Berlusconi was charged with soliciting minors for sex after he approached an under-aged dancer for sex. He tried to cover up the relationship and was charged with abusing his powers. He was found guilty of paying a minor for sex and abusing his powers. He has been banned from participating in government, and he may even face jail time.
Dick Morris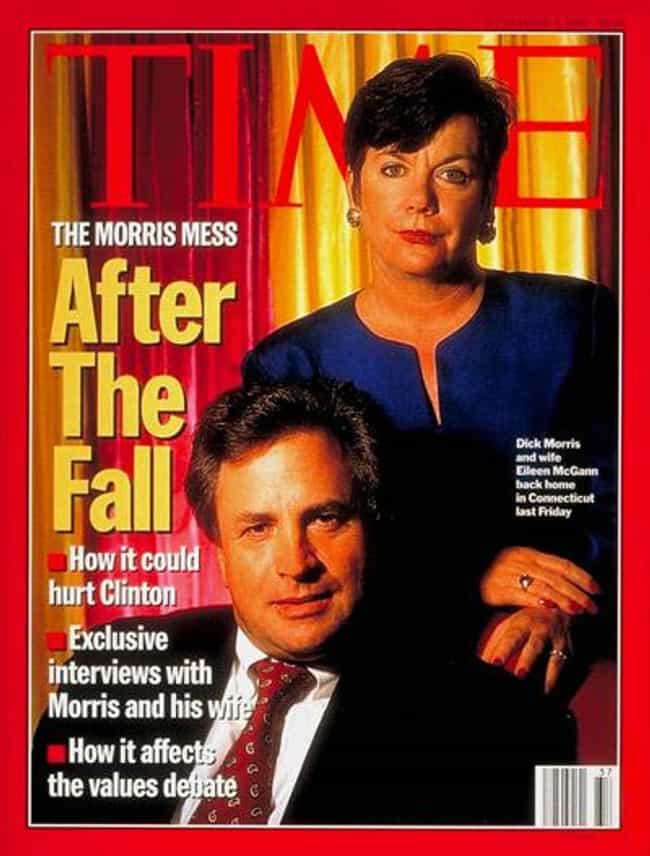 Political consultant Dick Morris resigned from Bill Clinton's 1996 presidential campaign after photos emerged of Morris with a prostitute. He has been openly critical of the Clintons since his resignation.
Wayne Pace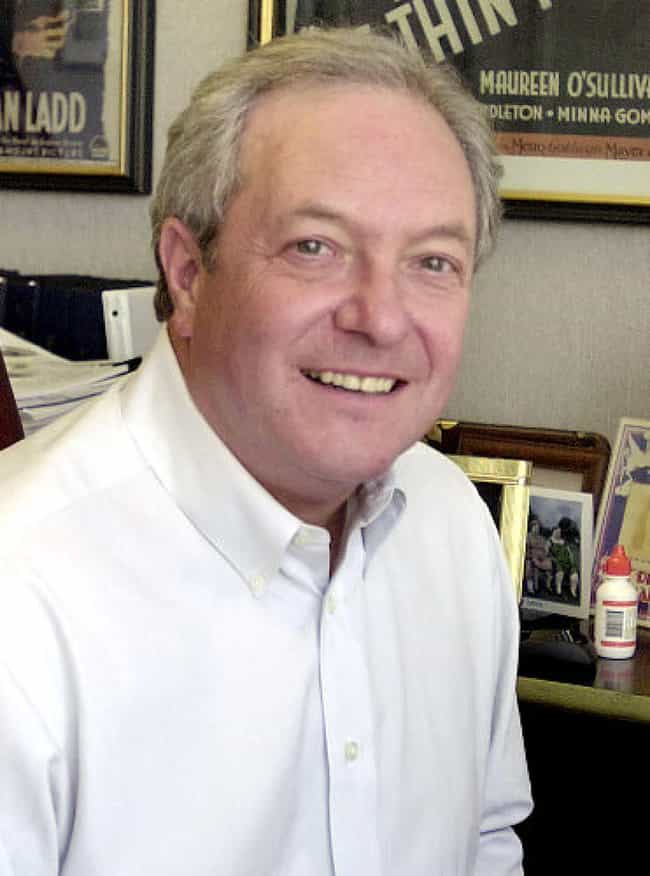 Time Warner CFO Wayne Pace was accused of using company money to pay for a prostitute. Pace purchased many expensive items for the woman, but Time Warner found no evidence of fraud towards the company.
Jeffrey Epstein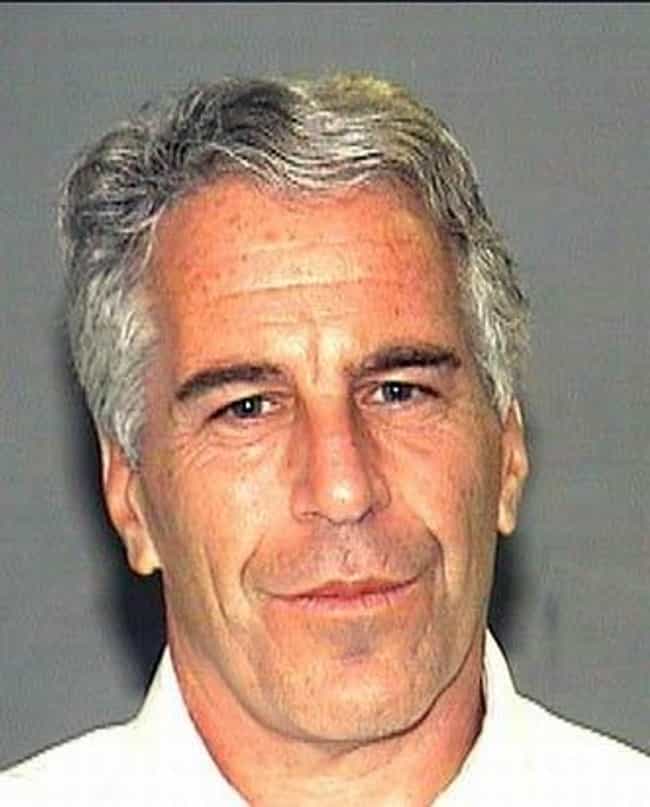 Over 40 girls stated that on different occasions Financier Jeffrey Epstein invited them to his home so that he could pay them to give him a massage. Many of the girls said that they also performed sexual acts. Jeffrey Epstein was convicted of only one count of solicitation of prostitution to which he pleaded guilty. He was sentenced to 18 months in prison.
David Vitter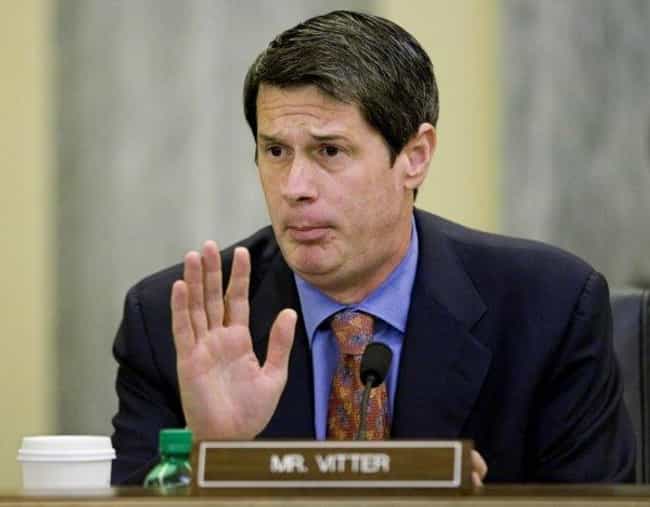 Louisiana Senator David Vitter's phone number was revealed to be included in the records of the "D.C. Madam." Vitter made both a written and public apology in which he asked for forgiveness. He did not resign, and he is still serving in Congress.
Wayne Rooney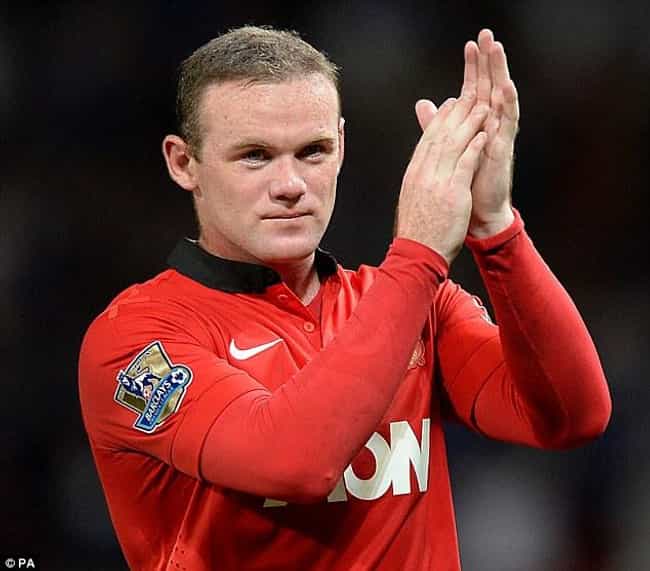 In 2010, a prostitute claimed that soccer star Wayne Rooney paid her to participate in a threesome with him and another woman. Rooney has expressed his regret for paying for prostitutes.
Franck Ribéry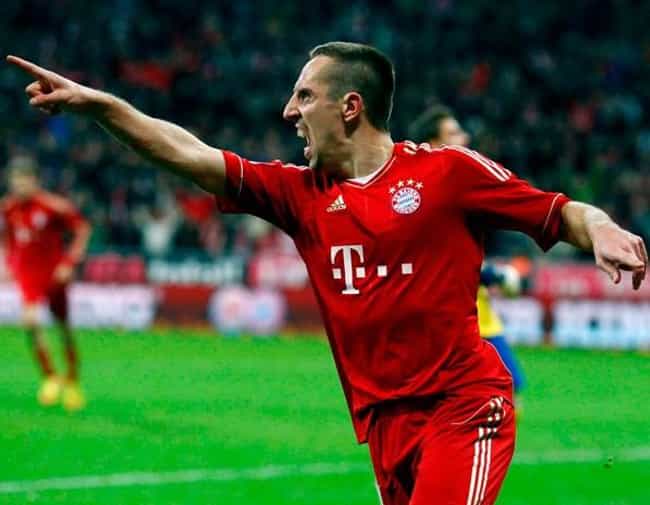 In 2010, Soccer star Fanck Ribery admitted to having a relationship with a prostitute but has claimed to be unaware that she was a minor. He was charged with solicitation of a minor. His trial is ongoing, and he could face up to three years in prison.