A list of celebrities who remained a virgin until marriage or vowed to save their virginity until their wedding day. Just because Hollywood is notoriously filled with stories of sex and scandal, there are still famous people who believe in and practice celibacy until marriage. Some of the entertainment industry's biggest stars vow to keep their virginity, whether from religious or cultural beliefs, or simply a personal preference.
Celebrities who stayed virgins or vowed to wait until marriage includes actors, singers, and even culinary icon Julia Child. Pop star-turned-fashion designer Jessica Simpson made headlines after announcing she was waiting until marriage to lose her virginity. She famously married Nick Lachey back in 2002, but the couple has since divorced. Jessica Simpson is now a mother of two with NFL player Eric Johnson.Some of Hollywood's teen heartthrobs over the years also wanted to be pure until they wed, including sitcom star Kirk Cameron and popular rock group the Jonas Brothers, who wore purity rings as a symbol of their faith. Even Victoria's Secret supermodel Adriana Lima proudly announced she was a virgin until her marriage to basketball player Marko Jaric. And speaking of athletes, two of today's most popular sports figures Tim Tebow and LoLo Jones have also declared (separately) that they were remaining virgins until marriage.
Other celebrities who decided staying celibate before marriage include Julianne Hough, Tina Fey, Colton Dixon, Kevin Jonas, and Bethany Hamilton.
What are your thoughts on these celebs who plan on saving themselves until after they marry? Tell us what you think about wearing a purity band.
Adriana Lima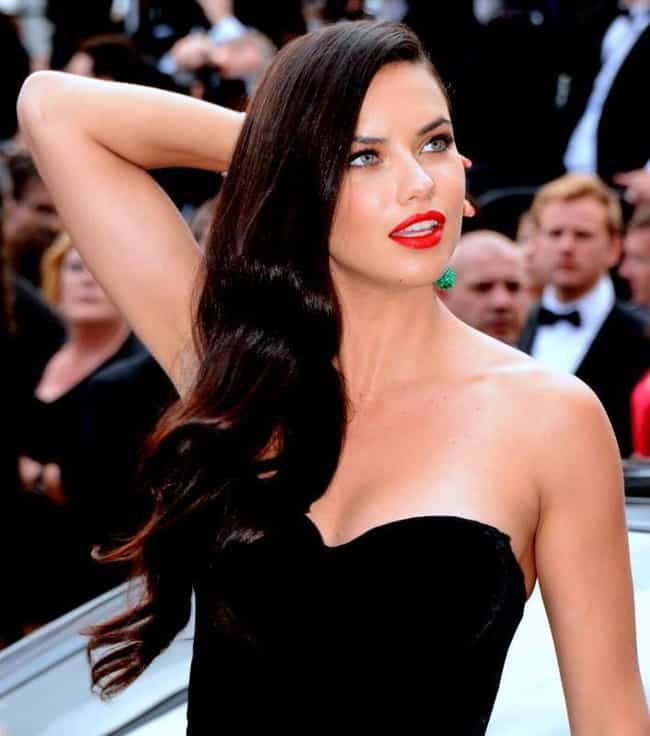 Adriana Lima waited until marriage to have sex. The model has stated, "They have to respect that this is my choice. If there's no respect, that means they don't want me."
( Source)
Jessica Simpson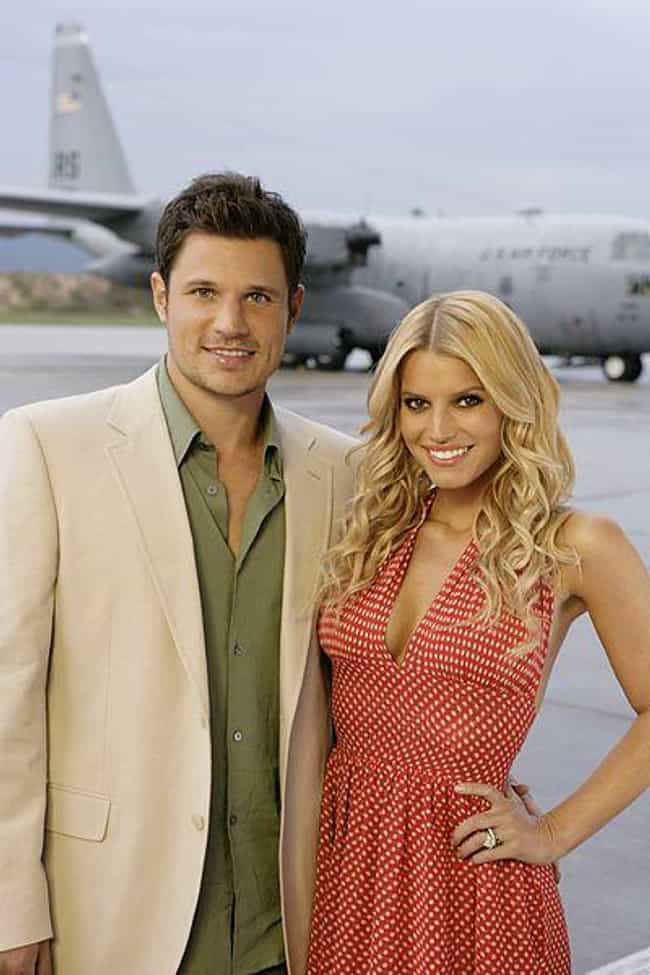 Jessica Simpson was very public about her decision to wait to have sex until she was married. She told Cosmopolitan magazine, "I promised God, my father, and my future husband that I would remain a virgin until I got married. I just always knew it was something I wanted to do."
( Source)
Tina Fey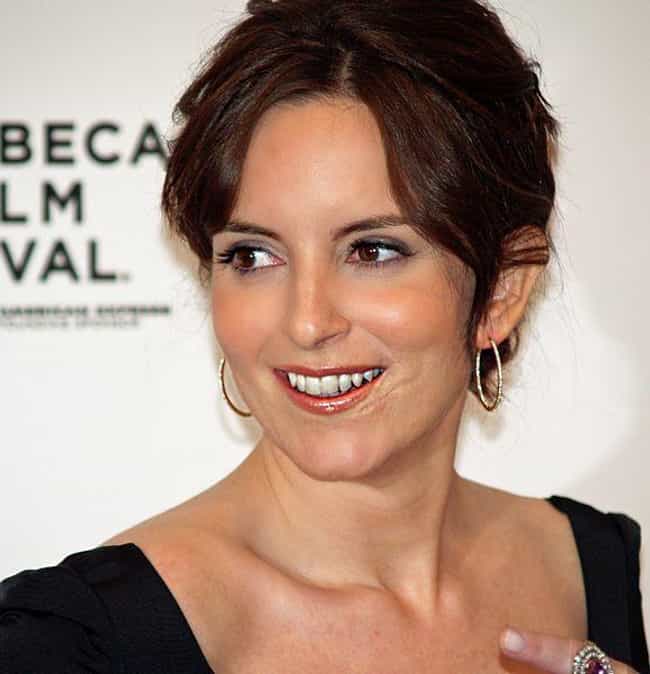 30 Rock creator waited until she was 24 to have sex with her future husband Jeff Richmond. She told David Letterman, "That's just good, Christian values, or, being homely."
( Source)
Carrie Underwood
Carrie Underwood reportedly waited to have sex until she married Mike Fisher in 2010.
( Source)
Julianne Hough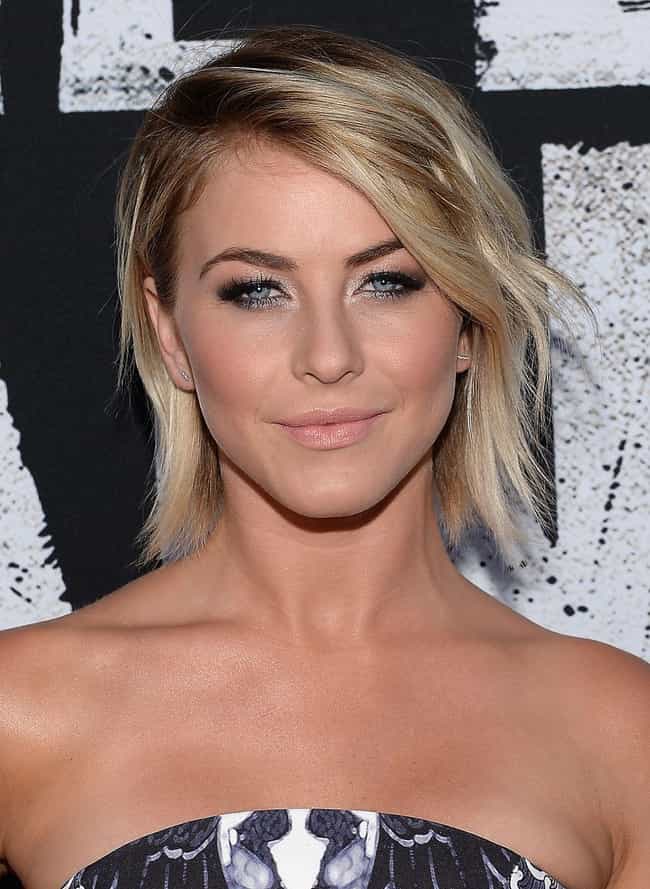 Julianne Hough explained her decision to wait until marriage to have sex saying, "I want to be with that special person. I think [the choice] to have sex before marriage is an individual one, but if you're just with one person, it's only for one good reason, and [waiting to have sex] will strengthen that relationship. I'm not trying to preach consequences here, but I think when you say no, down the line it will be a better decision."
( Source)
Meagan Good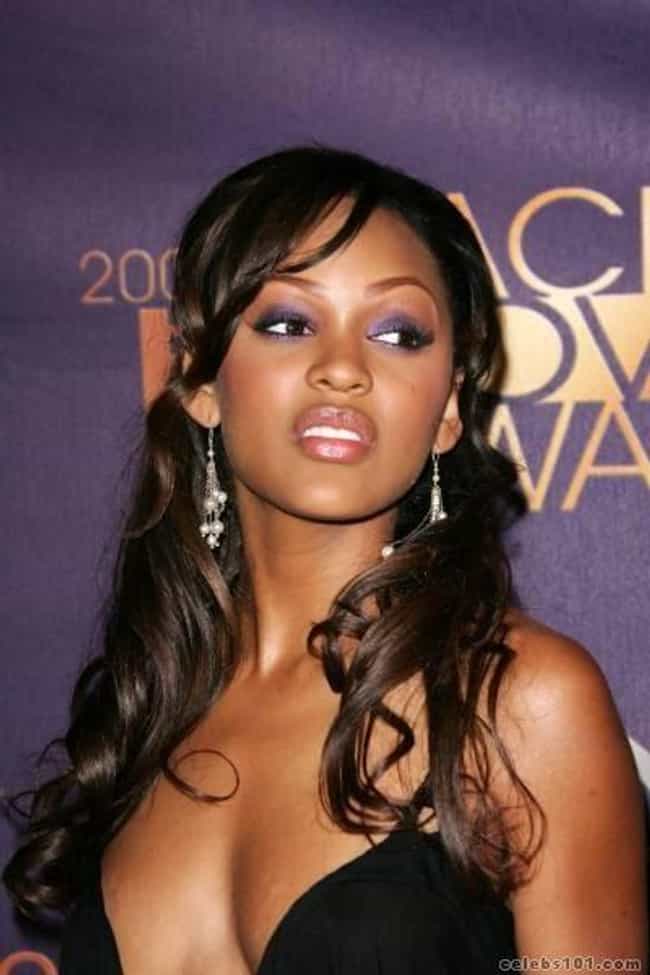 Meagan Good waited until she married DeVon Franklin to have sex. She said, "Our wedding night will be the first time we're actually together. He was willing to be celibate with me for a year."
( Source)
Tim Tebow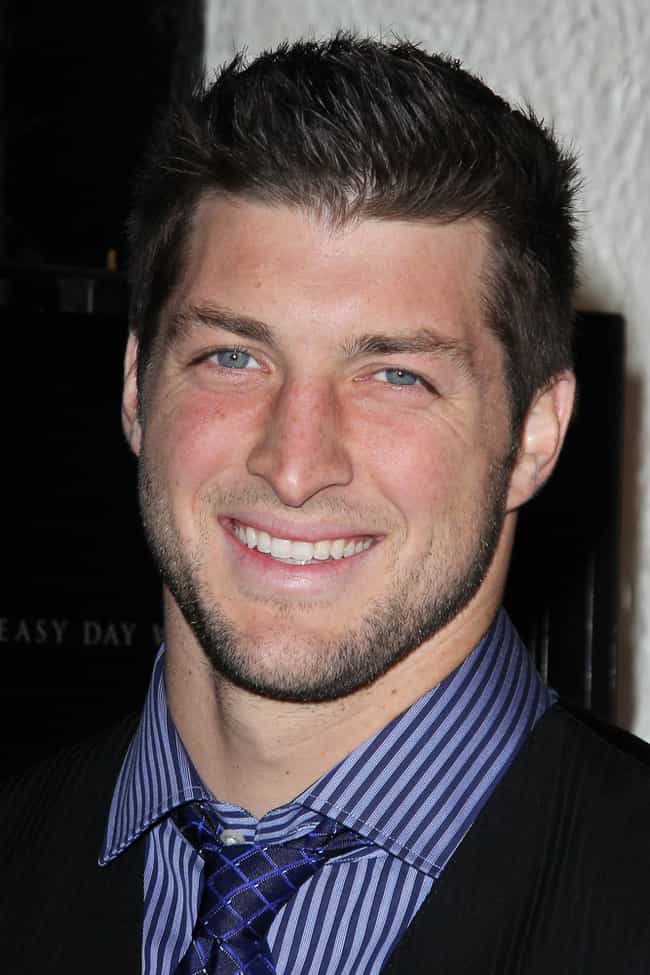 When asked by a reporter if he was saving himself for marriage, NFL player Tim Tebow replied, "Yes, I am." Tebow is a devout Christian and has been known to bend a knee and pray on the football field.
( Source)
Leelee Sobieski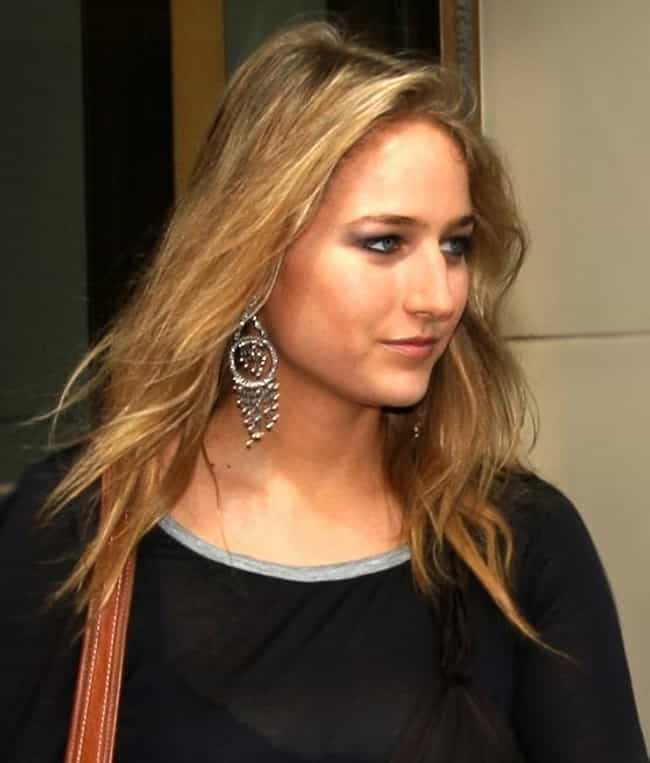 Leelee Sobieski did not have sex until she was married. She said, "I guess 26 is kind of old to lose your virginity, but it was important to me that I remained a virgin until after I was married. It wasn't for any religious reasons or anything like that, but simply because, to me, my virginity was the most precious gift that I could ever give to a man, and I wanted to be sure I was giving it to the right man."
( Source)
Gary Coleman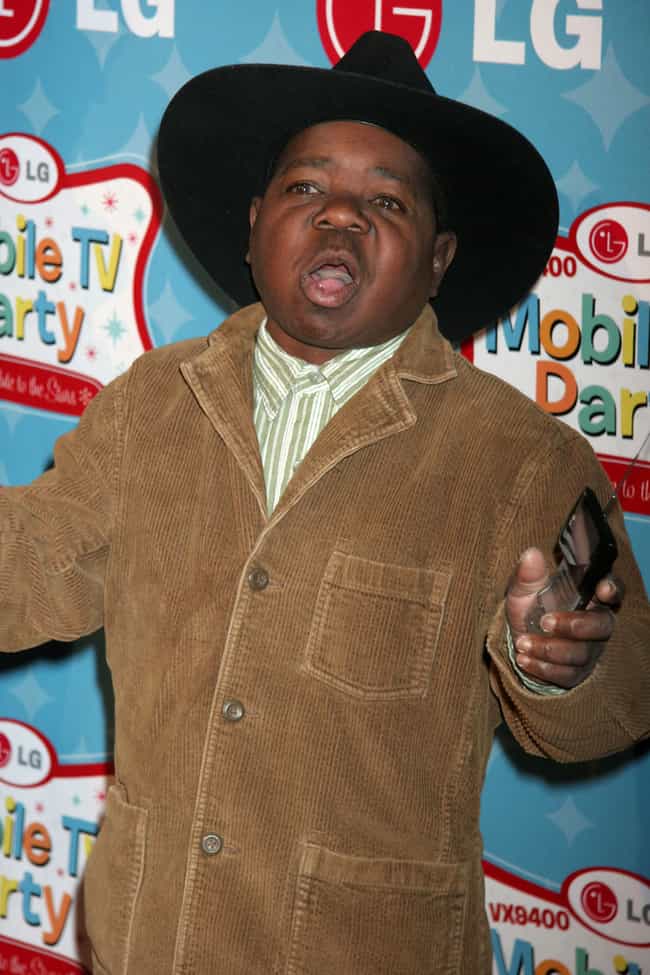 Gary Coleman was a virgin when he married his wife Shannon Price in 2007.
( Source)
Julia Child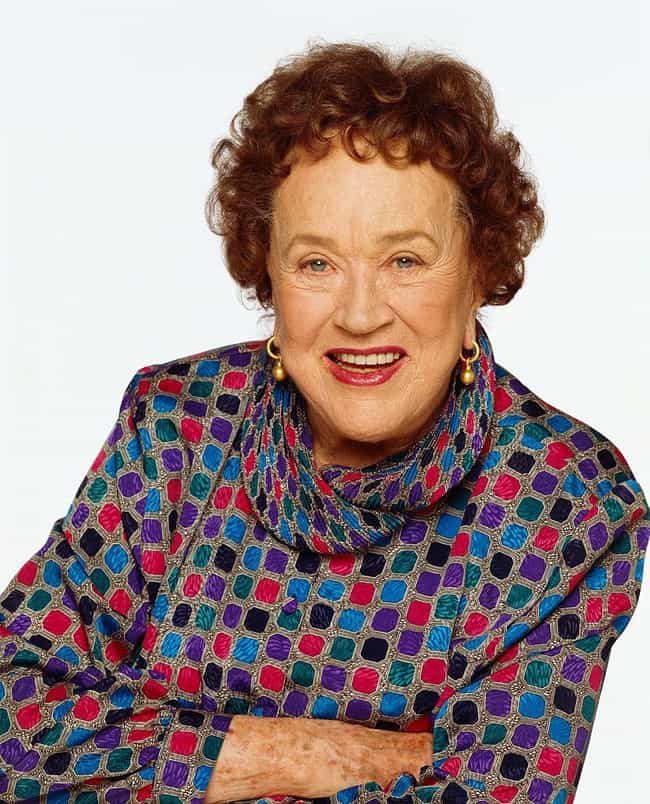 Julia Child was a virgin until she met her husband. She has said of their marriage, "We had a happy marriage because we were together all the time. We were friends as well as husband and wife. We just had a good time."
( Source)
Lolo Jones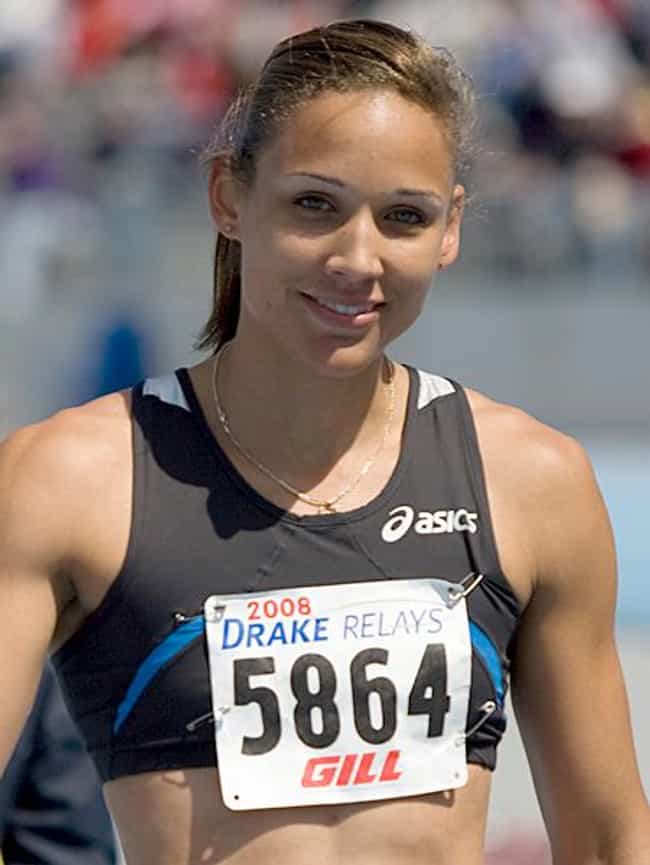 Olympian LoLo Jones went on Real Sports to reveal that she was a virgin, and she was waiting until marriage to have sex. She said, "If there's virgins out there, I just want to let them know, it's the hardest thing I've ever done in my life. Harder than training for the Olympics, harder than graduating from college, has been to stay a virgin before marriage."
( Source)
Kevin Jonas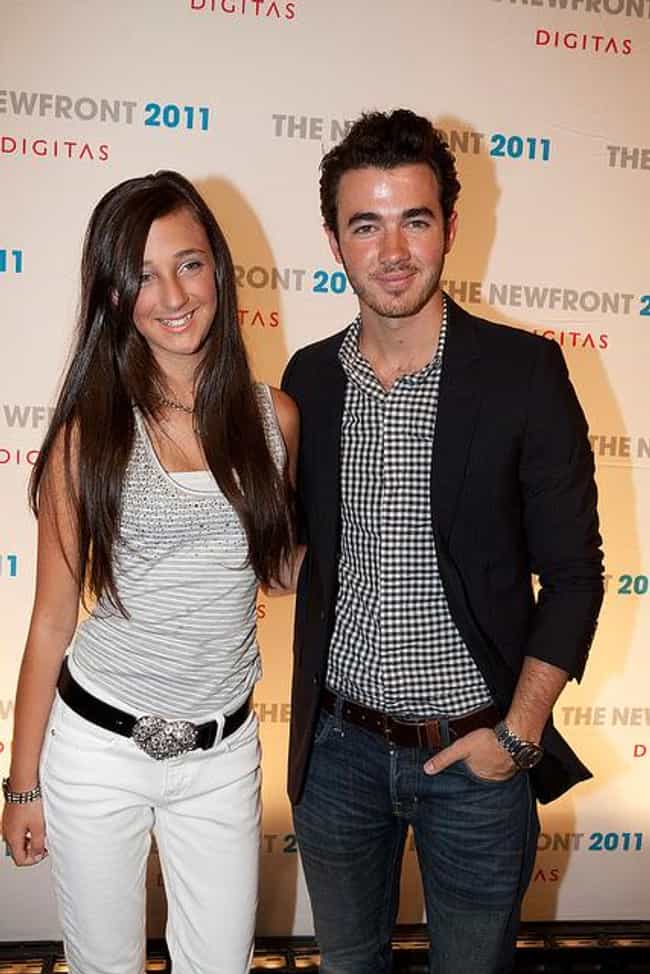 Kevin Jonas wore a promise ring when The Jonas Brothers first became popular. He said, "My ring represents a promise to myself and to God that I'll stay pure until marriage." He married Danielle Deleasa in 2009.
( Source)
Kirk Cameron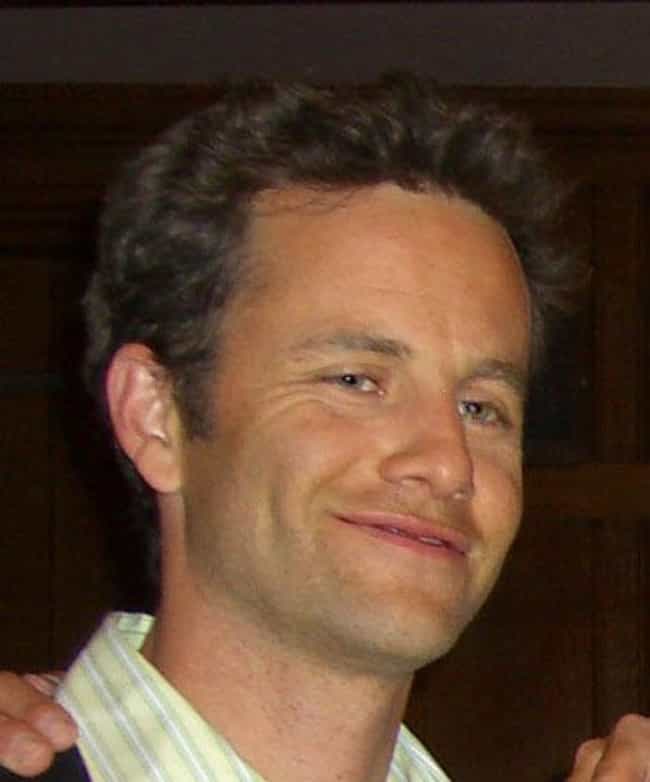 Kirk Cameron is a Christian and he waited until he was 20 years old and married to have sex. He said, "Sex within marriage is the only kind that's truly fun and exciting — the kind that lasts for a lifetime. I'm glad I waited."
( Source)
Tamera Mowry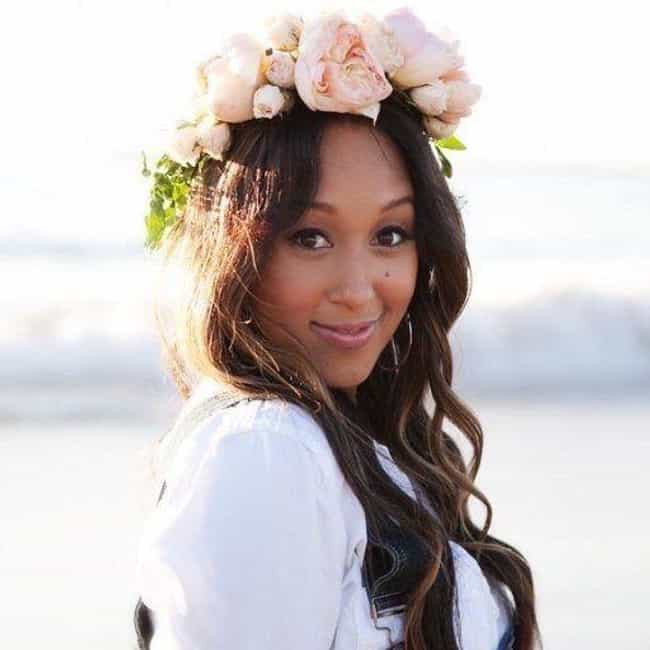 Tamera Mowry admitted to having sex one time before she was married, but she remained celibate until marriage after that. She said, "I don't know how to explain this. I'm religious, so I waited until I was 29 to lose my virginity. You may not understand this [but] I did it, then I felt guilty, then I became celibate until I got married."
( Source)
Zac Hanson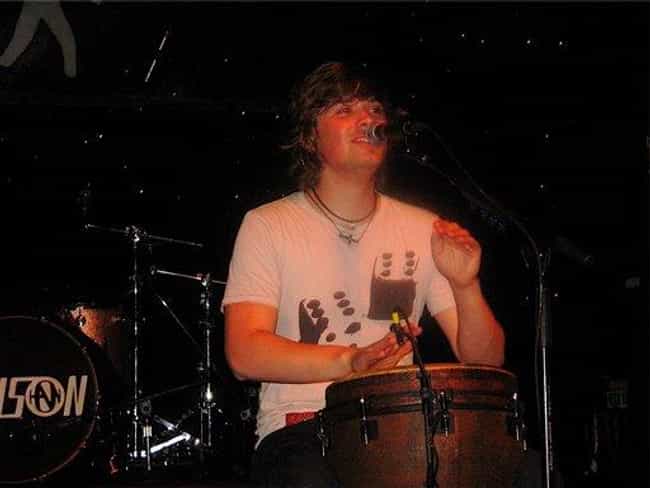 Hanson drummer Zac Hanson waited until he was married to have sex. He says, "Everybody's got their own preference. I'm not telling everybody "Don't go have premarital sex. I'm just saying that I didn't, and that seemed like the right thing to do for me."
( Source)
Sarah Drew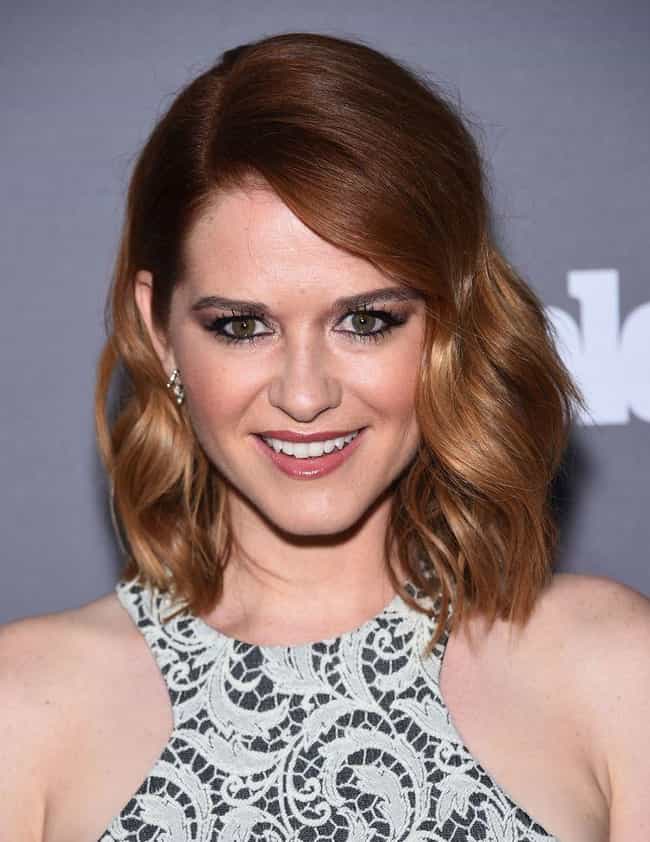 Grey's Anatomy actress Sarah Drew let the world know that she was a virgin when she got married, when she responded to a Tweet which asked if she was religious. Drew replied, "I waited till marriage."
( Source)
Bethany Hamilton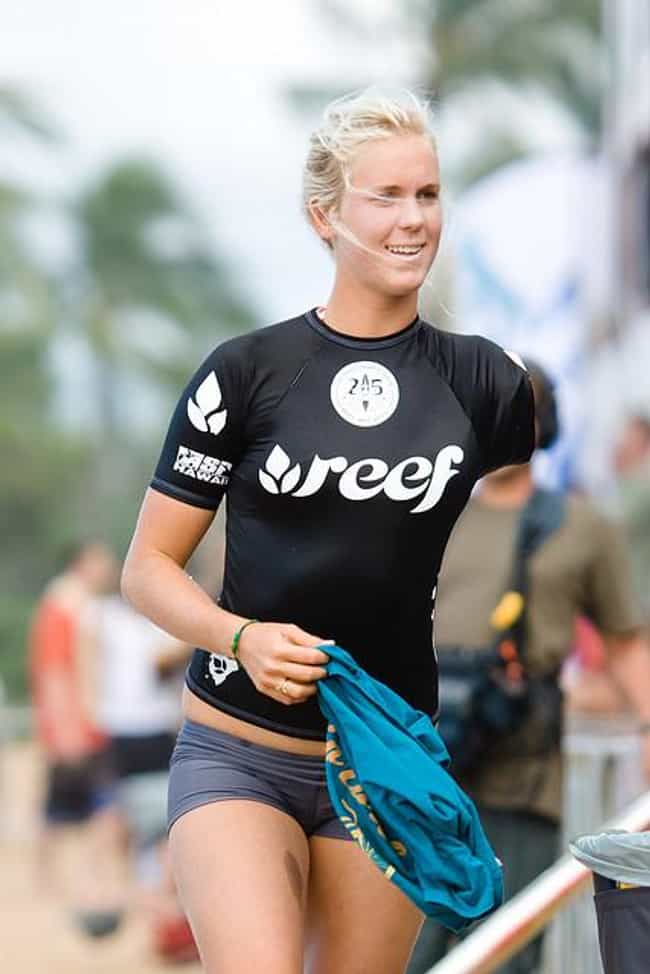 Surfer Bethany Hamilton, who became famous after surviving a shark attack, has vowed to wait until marriage. She said, "I definitely believe God has someone special for me. I just want to honor Him and patiently wait for that special someone. Can't wait! (haha, not so patient) I've only dated one person. I haven't kissed anyone! I'm really glad with my choices and don't feel the need to rush anything."
( Source)
Chelsie Hightower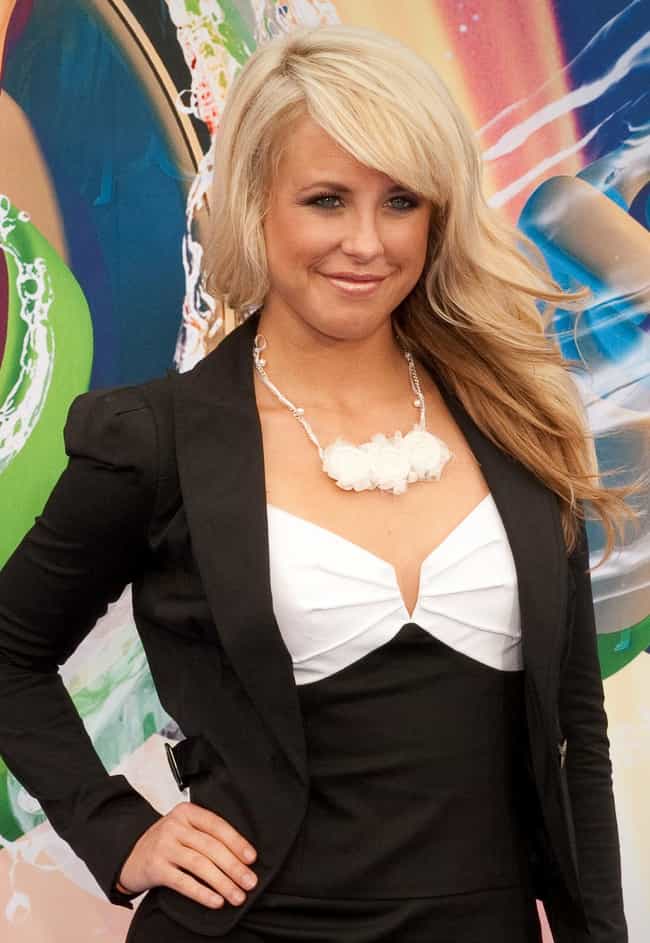 "Dancing with the Stars" cast member Chelsie Hightower is waiting until marriage to have sex. She says, "Sex is a sacred thing; giving it away so easily compromises yourself respect. I don't believe in using sex to feel prettier or to feel better about yourself. It's real important thing and you have to be smart about it."
( Source)
Megan Alexander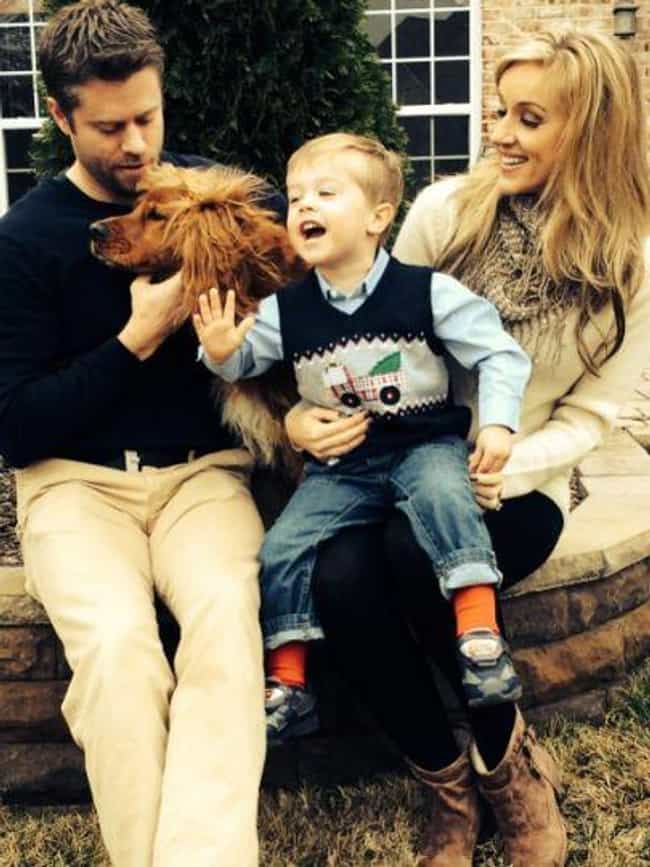 "Inside Edition" host Megan Alexander was a virgin when she married her husband Brian. She says, "For me, saving oneself for marriage is not just about sex. It is a manifestation of a bigger decision to make in your approach to marriage, placing a high value on your own self-worth and a commitment to be a great parent and spouse."
( Source)
Prince Amukamara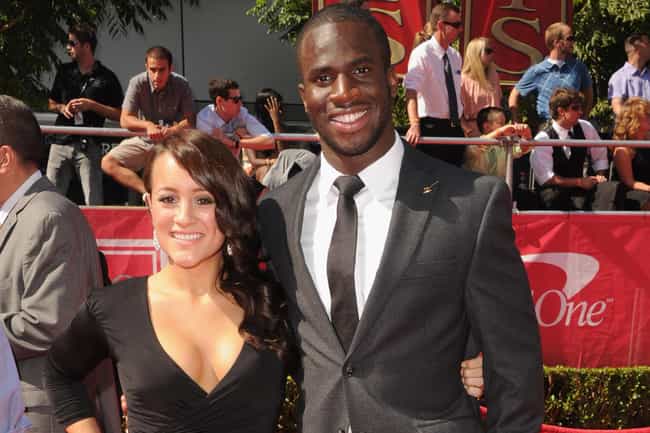 NFL player Prince Amukamara is waiting to have sex until he marries his fiance Pilar Davis. He says, "Yeah, some people call me the Black Tim Tebow. Yeah, I am a virgin. I'm not ashamed to say that."
( Source)
Rebecca St. James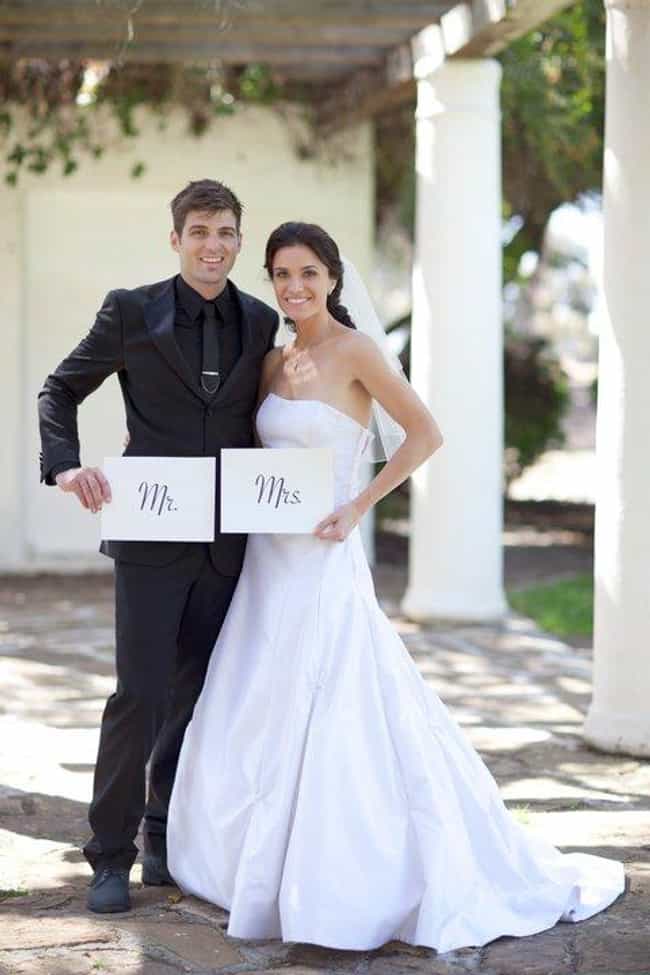 Singer Rebecca St. James waited to have sex until she married her husband Jacob Fink in 2011.
( Source)
Jamie Grace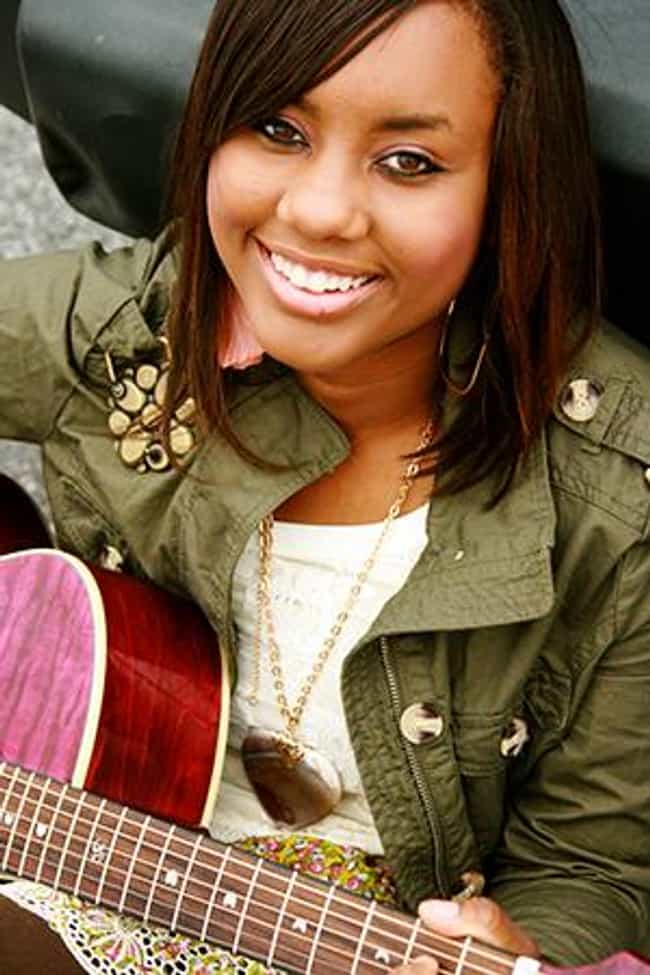 Christian musician Jamie Grace is waiting until marriage to lose her virginity. She says, "I don't know if the first guy I date will end up being my husband, but I do know I'm not going to date anyone who isn't husband material. If a guy isn't working with me spiritually, doesn't respect my parents and doesn't respect his parents, then he's not dating material because he's not husband material."
( Source)
Cheryl McKay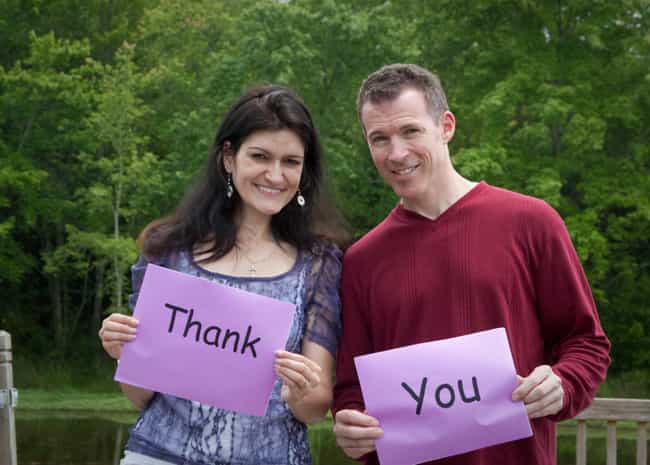 Writer Cheryl McKay waited to have sex until she married her husband in 2011. She says, "I grew up in a Christian home where hearing it's best to wait for marriage to have sex was just a natural part of the values I was taught. I heard this at home, at church, at youth group. I became a Christian so young, so faith was always part of my life. Pleasing the Lord has been important to me, especially in this area."
( Source)
Colton Dixon
American Idol contestant Colton Dixon waited until he was 24 and married before having sex with his new wife, Annie. They two finally got to sleep side-by-side for the first time on their honeymoon in 2016.
Nick Vujicic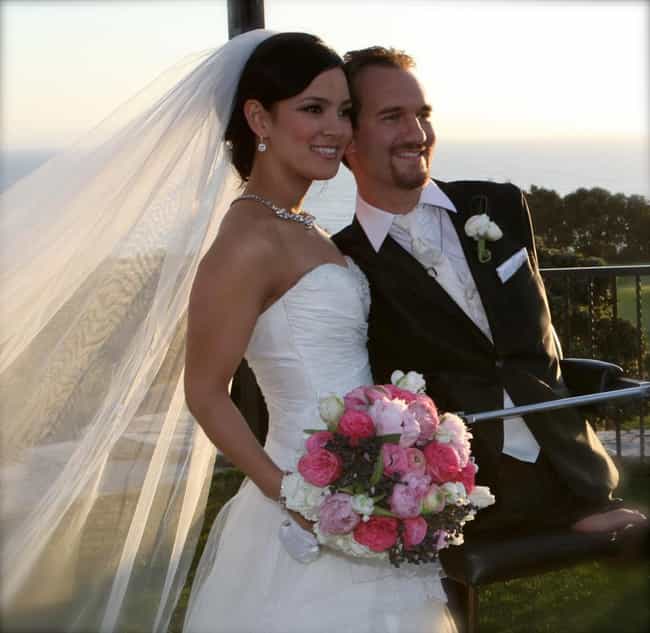 Motivational speaker Nick Vujicic waited until he married his wife Kanae to have sex. He says, "The choices are yours…I made a choice to keep my virginity until I'm married…Because it's proof beyond words that my wife was worth waiting for."
( Source)
Collin Klein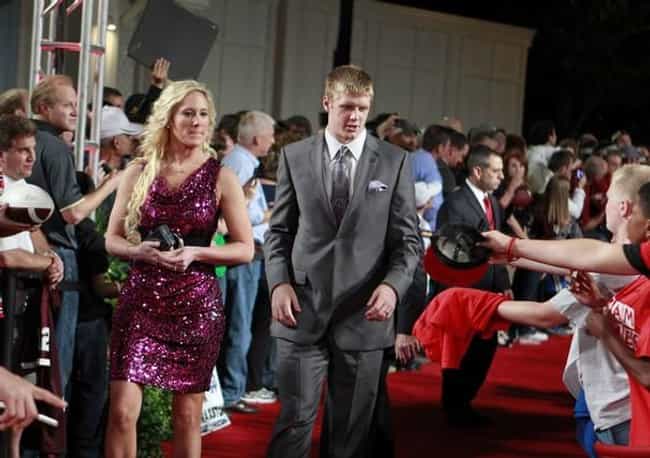 Canadian Footbal player Collin Klein never even kissed his wife Shalin until they were married. He says, "It was really a God thing from top-to-bottom. He had really put it on both of our hearts. It's actually something that we both kind of held to and wanted to maintain a level of purity for that special day."
( Source)