Without trucks and truckers, fresh foods, clothing, and basically everything in your home wouldn't be there. When you stop and think about it, society owes the truckers of the world a pretty big debt of gratitude. The least you can do is read through this collection of funny trucker signs.
Some of these signs are intentionally funny, quipping about the wide turns a big rig takes or boldly requesting a, ahem, free show on the road. But others might not have been so deliberate – was that truck manufacturer really making a double-entendre about oiling nipples, or simply describing necessary vehicle repair? Either way, the resulting sign is undeniably funny.
This gallery of funny signs on trucks and funny signs on the road is one way of saying thanks while also showcasing the fact that truckers have a pretty good sense of humor. These pictures might be the next best thing to the funny hotel signs that you'll see on the open road. Enjoy these funny signs on trucks, and the next time you see a truck, make sure you honk at them, or at the very least wave hello.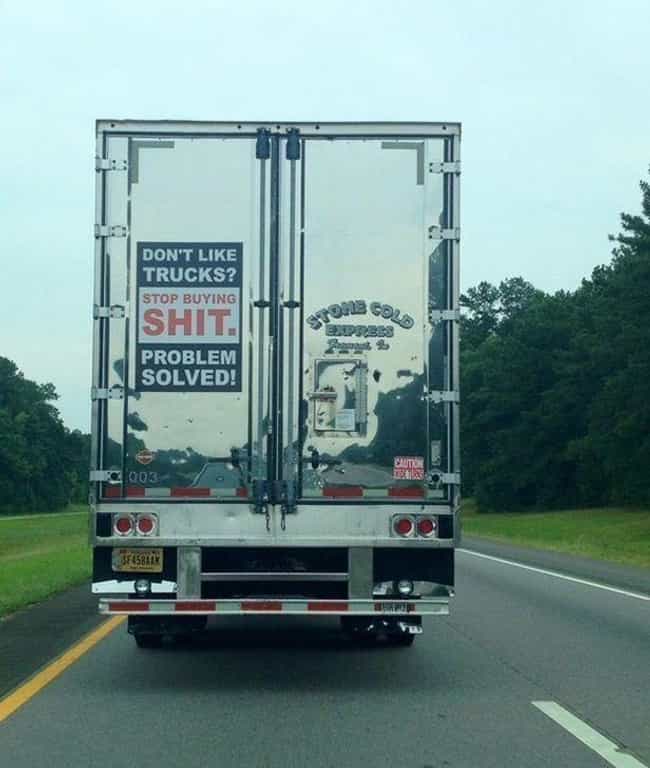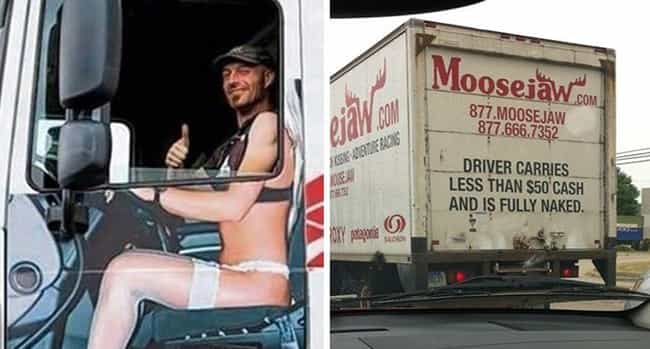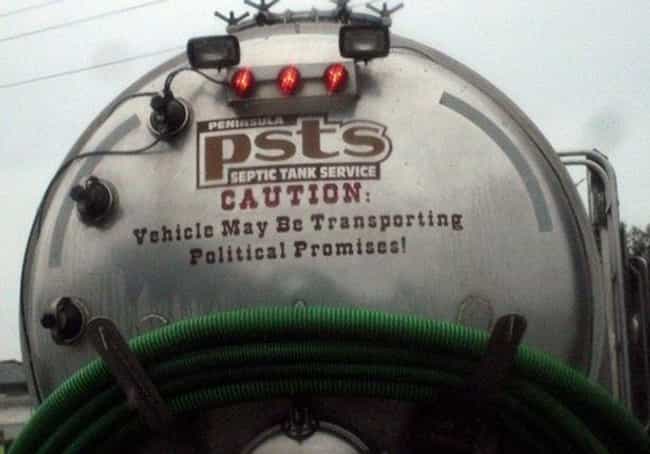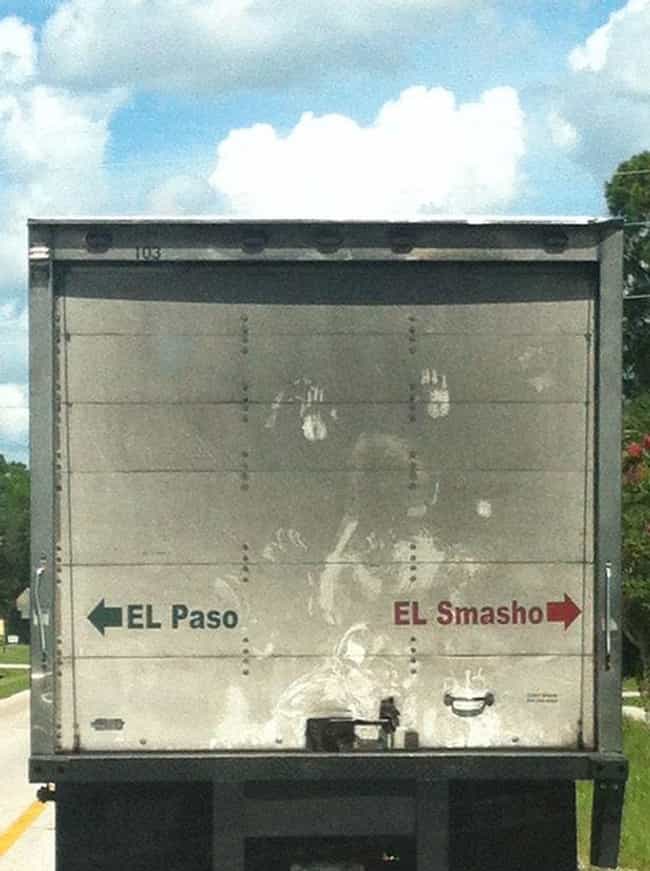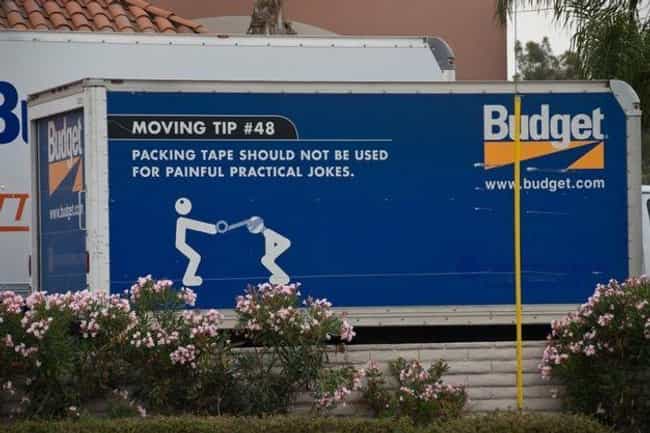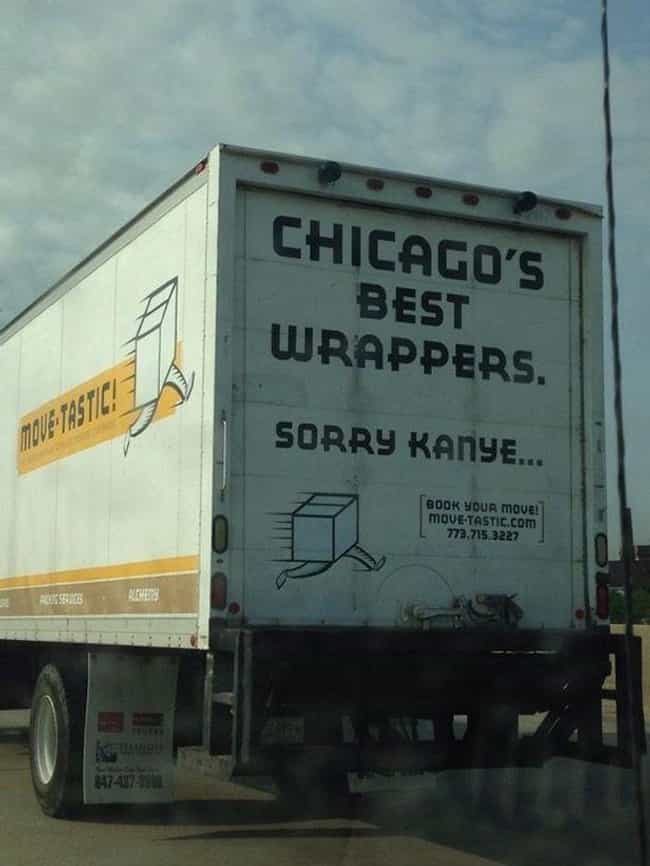 Milking It for All It's Worth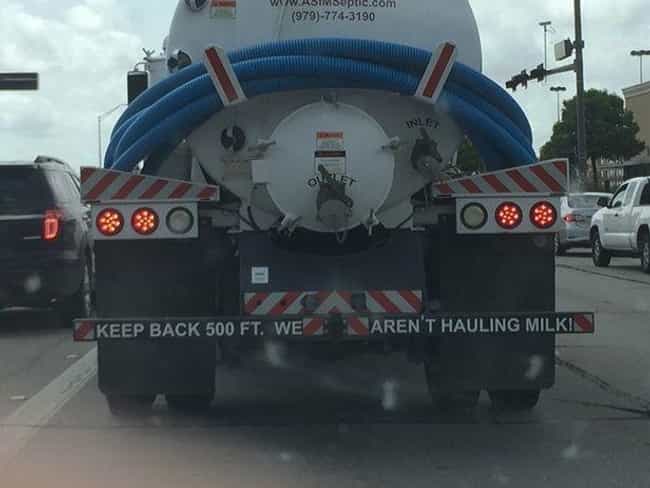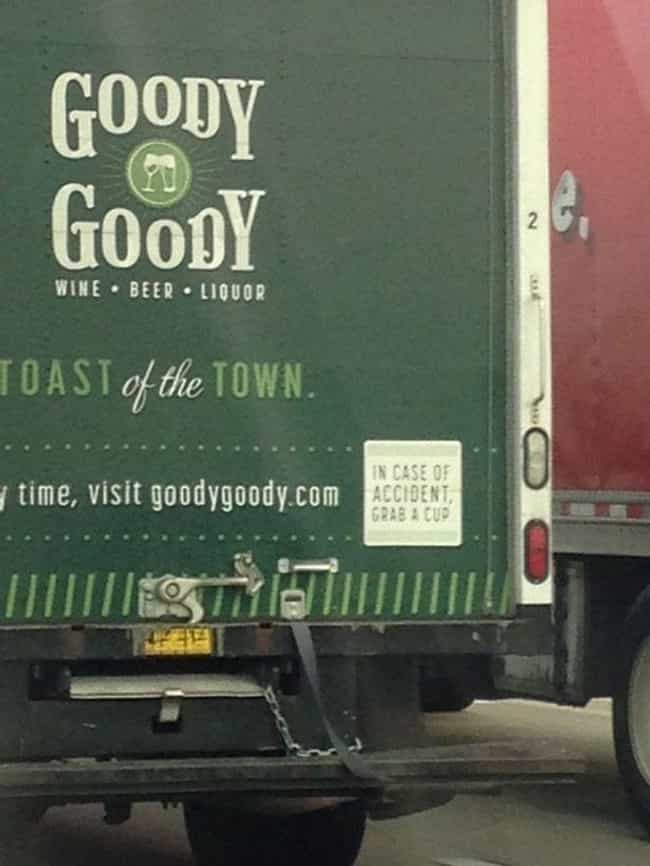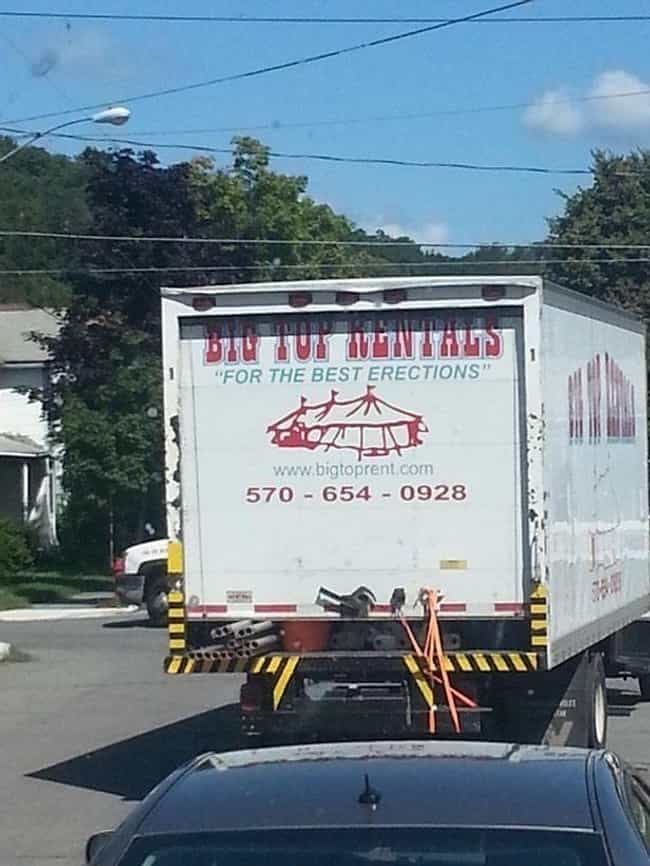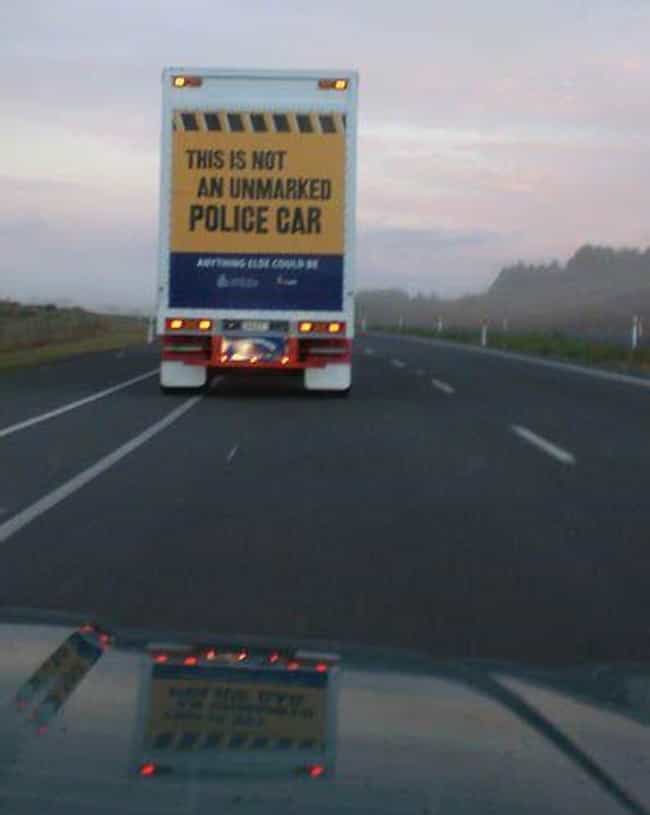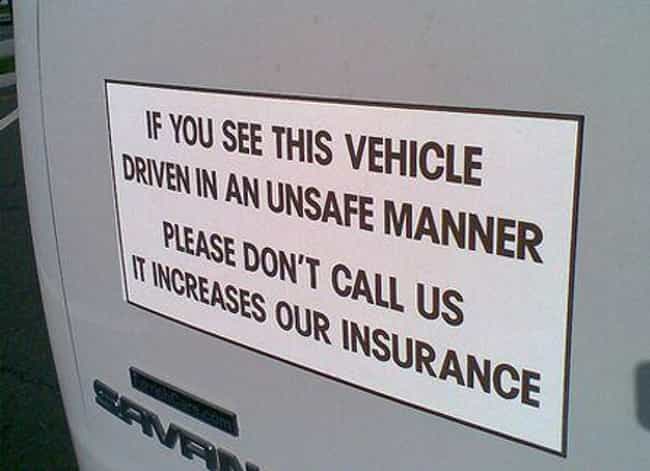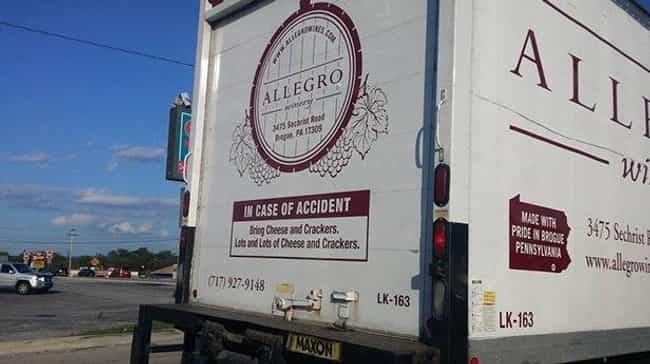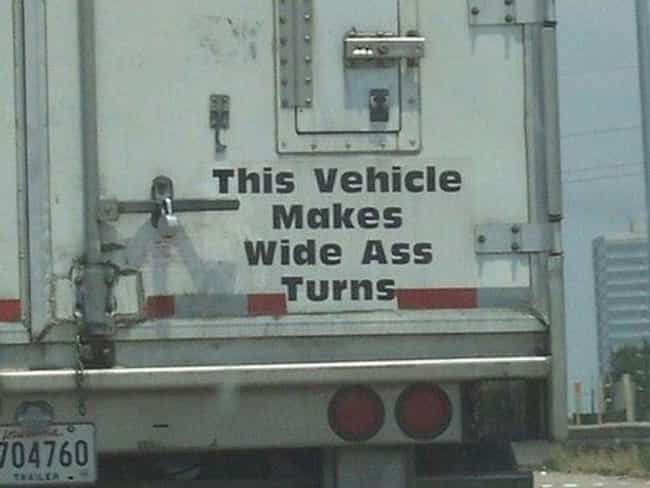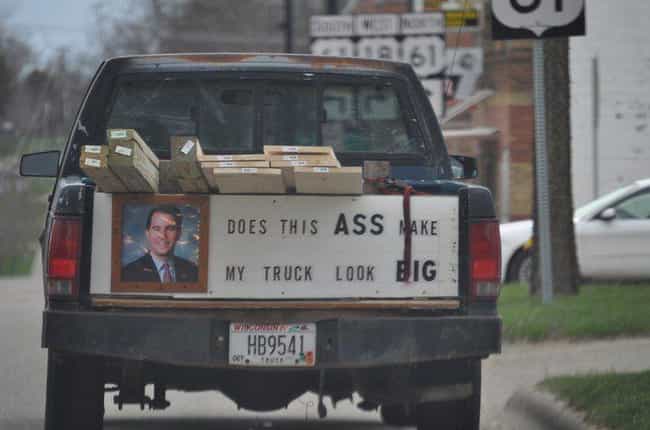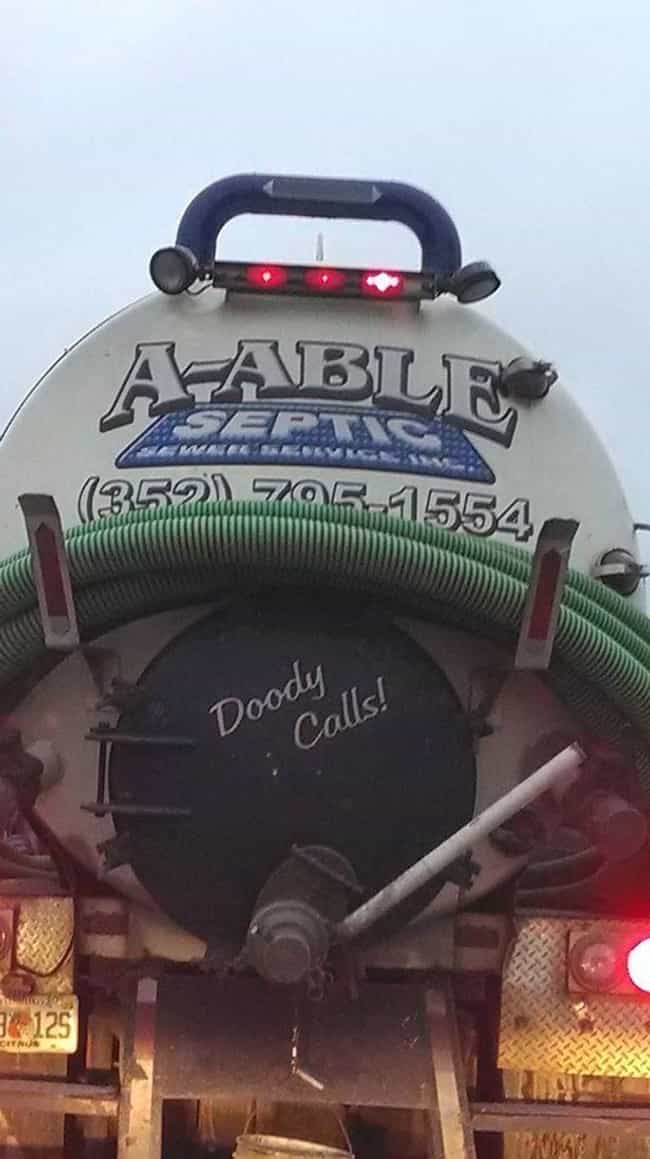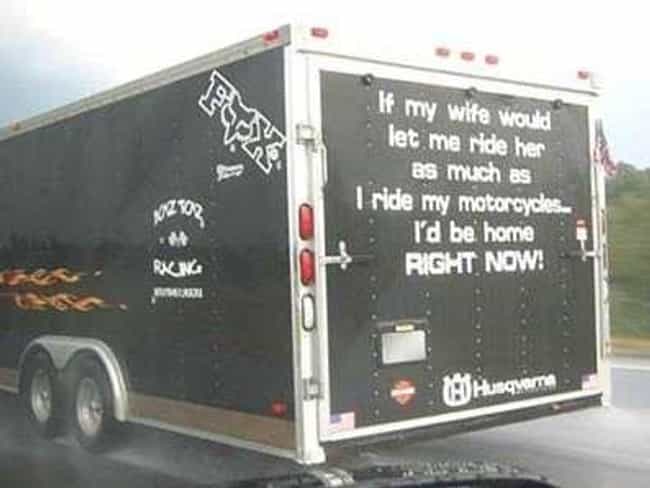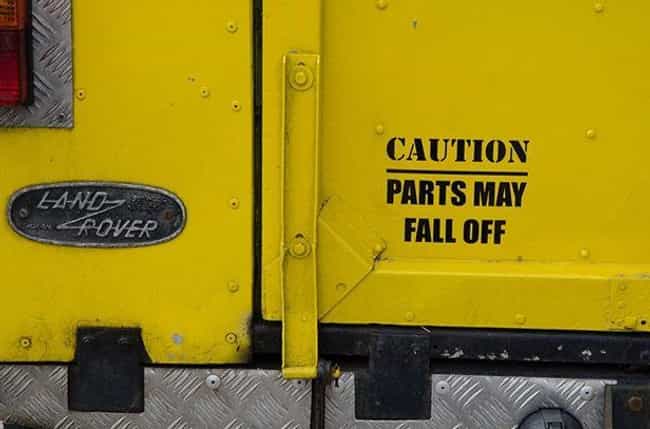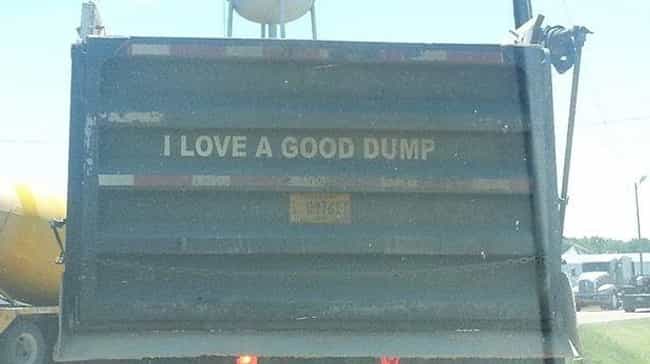 Come On, Babe…It's My Birthday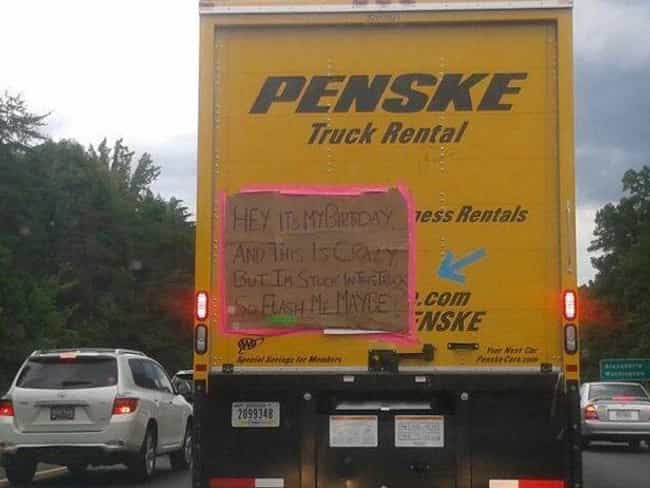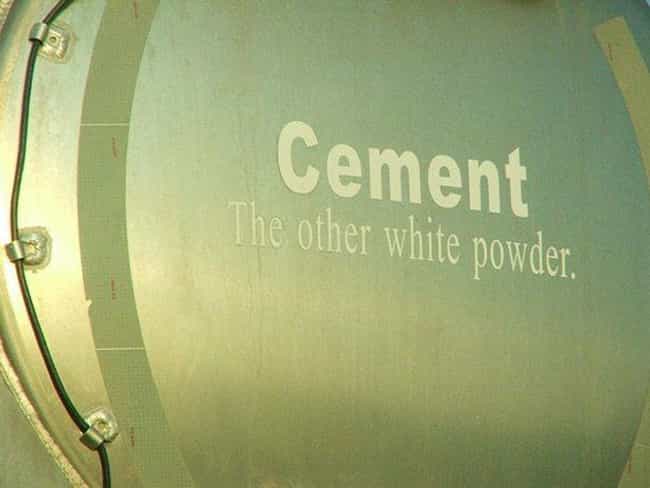 Nacho Ordinary Truck Sign