The summer of 2002 saw Avril Lavigne's release of Sk8er Boi, and the tie over tank top movement was born. If you paired your tie with a studded belt, and had chunky neon red highlights, you definitely rocked the early 2000s "punk" look.
If pseudo-punk rock wasn't your style, you might have worn head-to-toe Abercrombie & Fitch and plucked your eyebrows super thin for the ultimate prepster look. If you were a guy, you looked to NSYNC for their cooler than cool frosted tips and denim jackets. All of these fashion statements were totally cool back in the aughts…but nowadays, they're seen as total fashion fails.
From butterfly clips to Jnco jeans, bedazzled thongs to K-Swiss shoes, Ed Hardy polo shirts to Crocs, check out this list of regrettable 2000s fashion trends and reminisce about the most cringeworthy styles from early '00s fashion.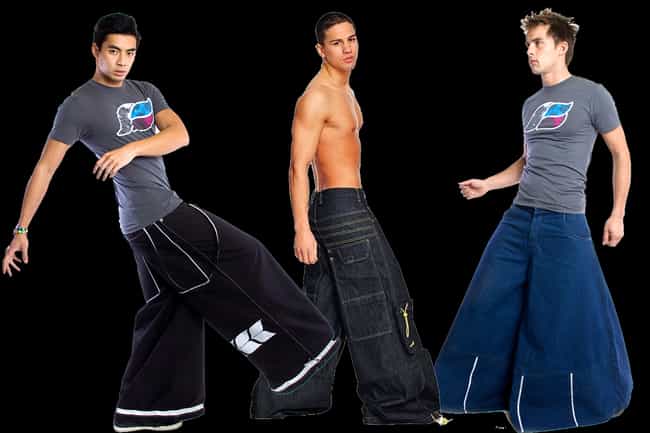 How we ever thought wearing clown-esque bellbottom Jnco jeans was okay to do is beyond us, and yet, they've still somehow managed to make a
comeback
.
Low-Rise Jeans with a Thong Exposed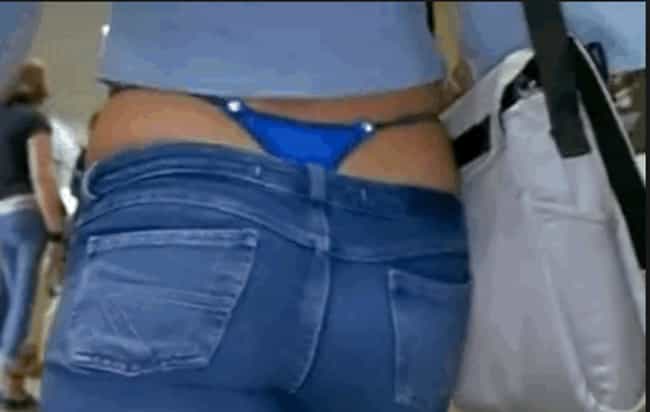 For some reason, it was socially acceptable and totally trendy to walk around with your
thong
hanging out of your pants. The 2000s were a very odd time.
Butterfly Clips for Accenting Your Updo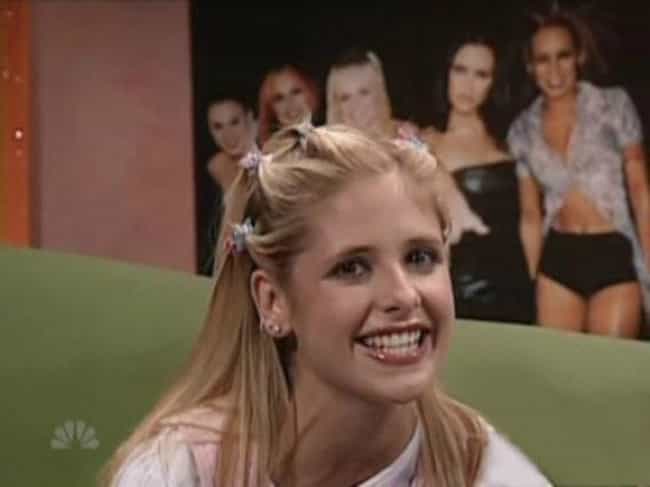 Anything Buffy the Vampire Slayer did with her hair was good enough for us!
Pencil-Thin, Painted on Eyebrows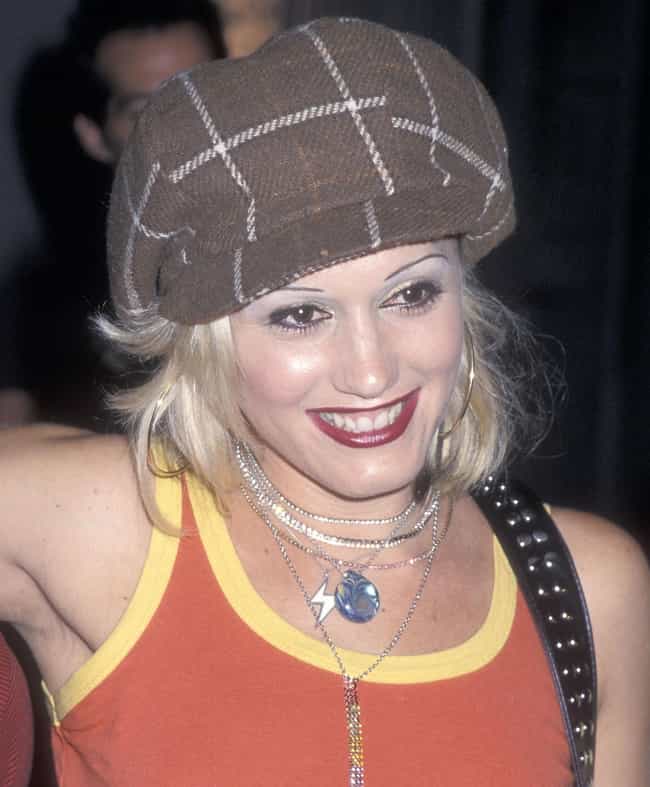 Even Gwen Stefani, the Queen of Pop can't pull off this look.
Dresses Over Jeans for Red Carpet Events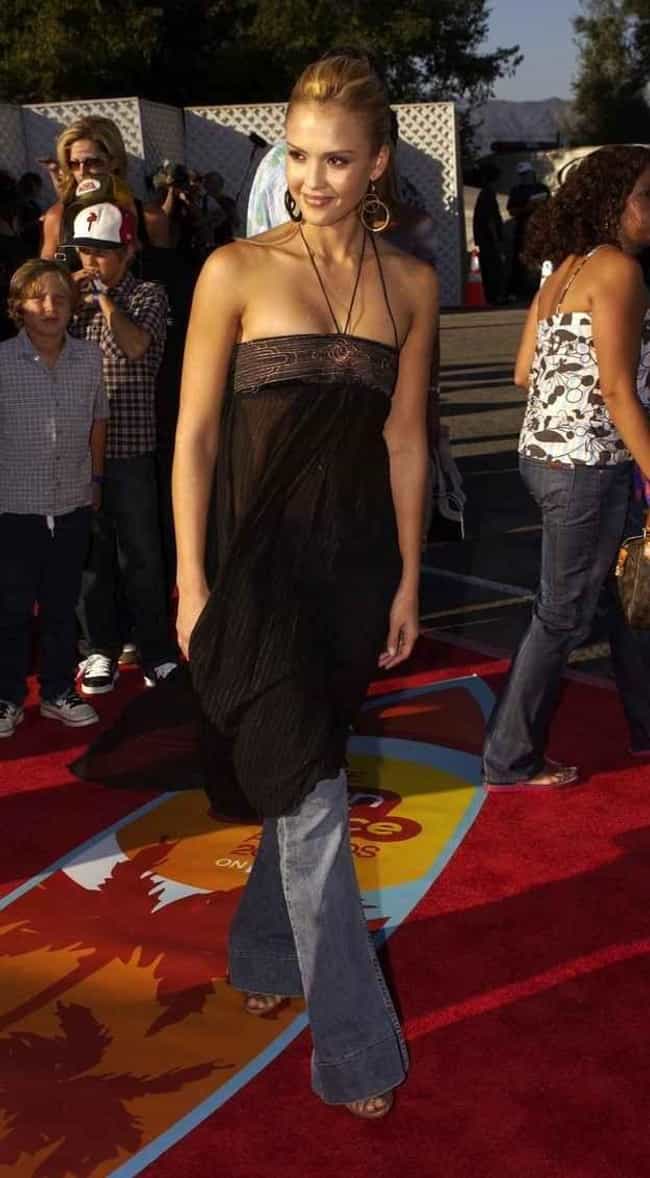 Flowy, knee-length dresses paired with light denim skinny jeans gave the ultimate "hippie" vibe on the red carpet, and beyond.
Head-to-Toe Denim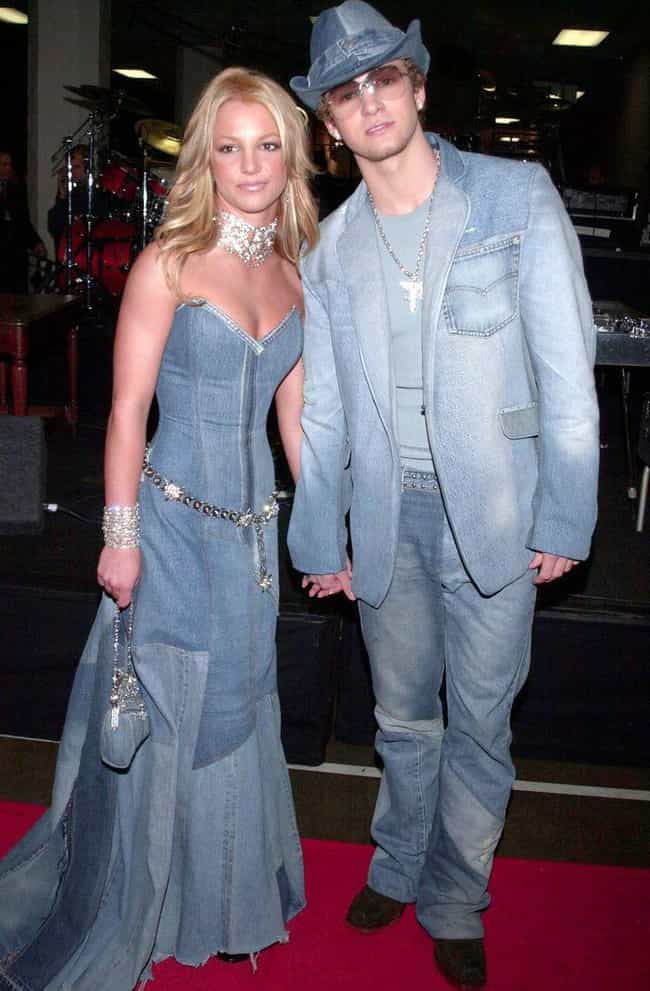 Nothing says true love quite like wearing matching, head-to-toe, denim outfits, like Britney and Justin at the '01 VMAs. This trend fizzled out around the same time that Justin and Britney's love did.
Hairpiece Scrunchies for Added Volume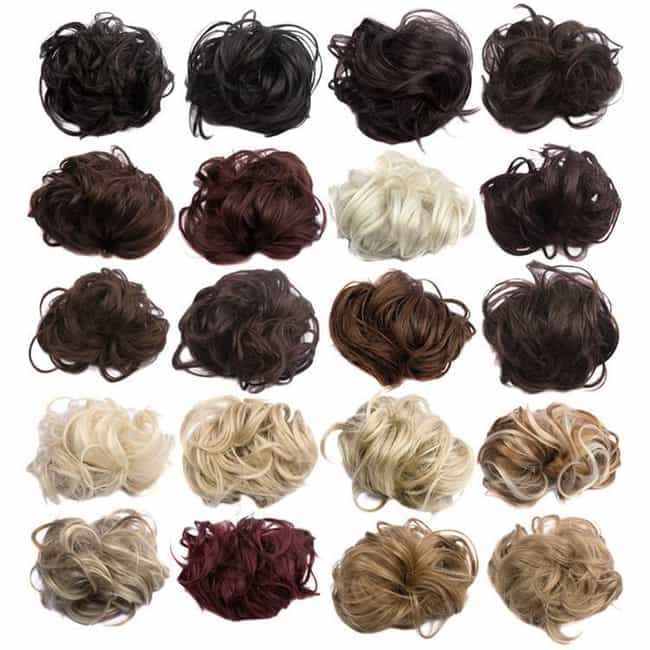 Very rarely did these scrunchies end up matching your actual hair color – the end result more accurately resembled a small marmoset sleeping on the back of your ponytail.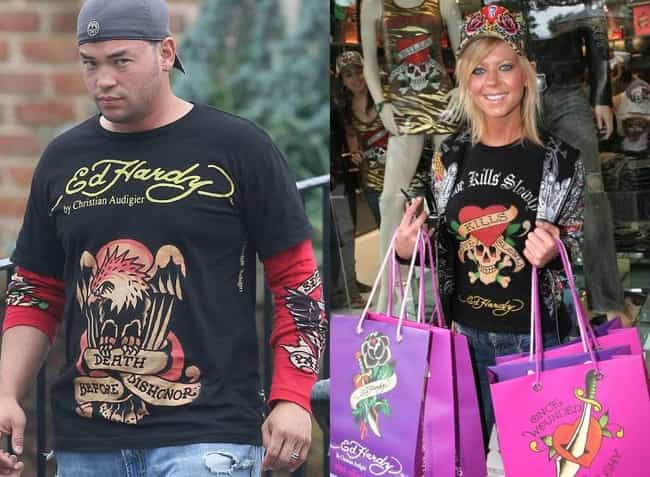 Ed Hardy's whole signature look was based on Old School and New School tattoo designs. It was perfect for the celebrity, reality star, or teenager at the mall who didn't want to permanently ink themselves with tattoos.
Crimped Hair for a Night Out on the Town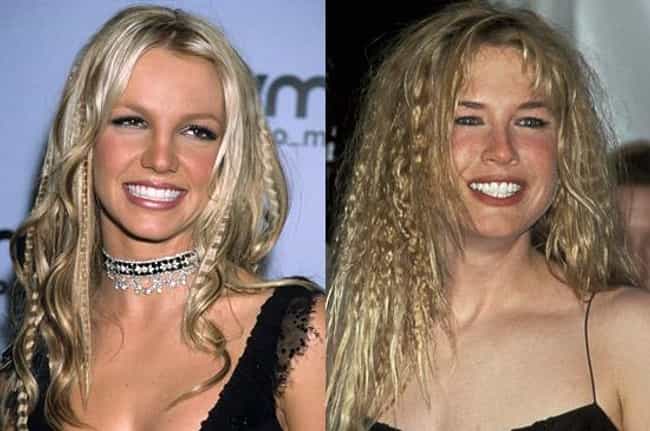 Before keeping the frizz at bay was a daily worry, you crimped your hair to give yourself big volume and lots of little, crinkly waves.
Frosted Tips, Just Like the Members of N*SYNC Had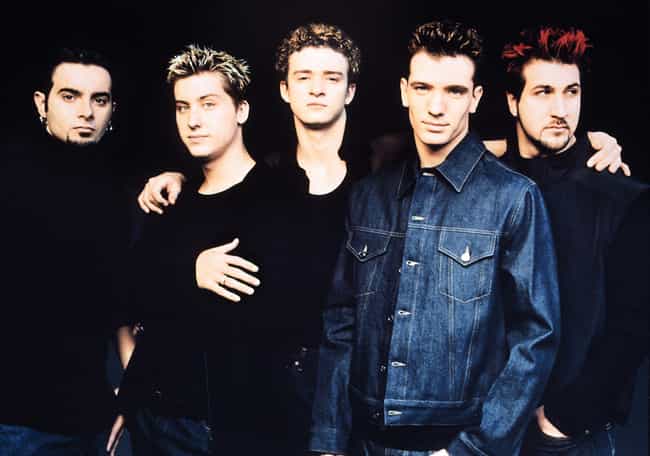 Over various points in the early '00s, each member of the iconic boy band tried to rock the frosted tips look. Even Nick Carter from the Backstreet Boys got in
on the action
, as well as
Mark McGrath
and Ryan Seacrest.
Skunk Hair for Dirrty Girls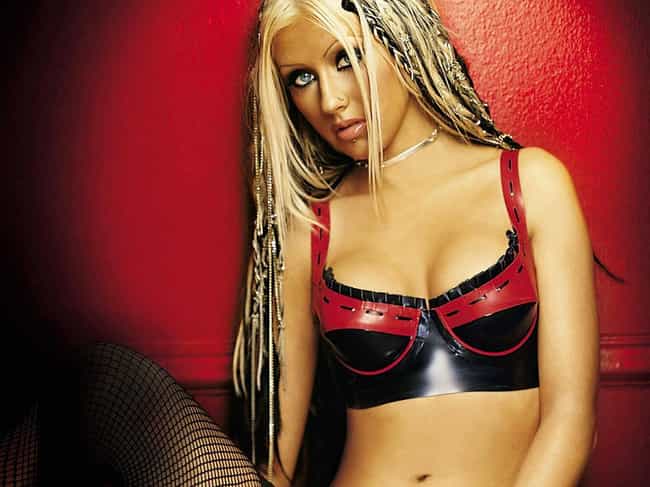 Girls used to dye their hair half bleach-blond, half black. It looked like Pepé le Pew was taking a nap on their heads.
Bedazzled Handkerchiefs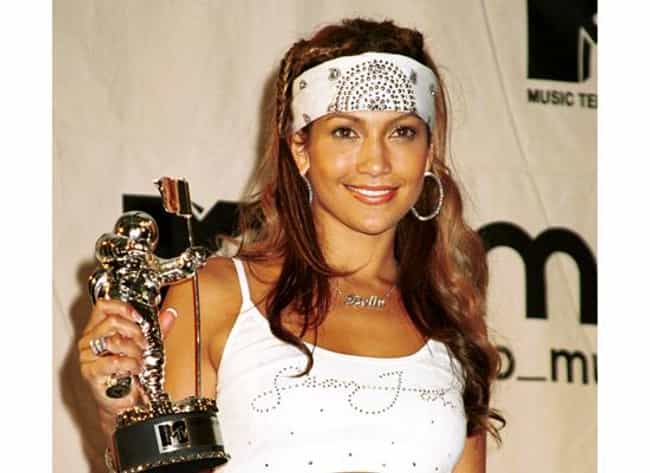 Made popular by JLo's
"Jenny from the Block" music video
, bedazzled handkerchiefs were the perfect fashion accessory for the girl who wanted to look glam and ghetto at the same time.
Bedazzled Denim Skirts for the Uber Stylish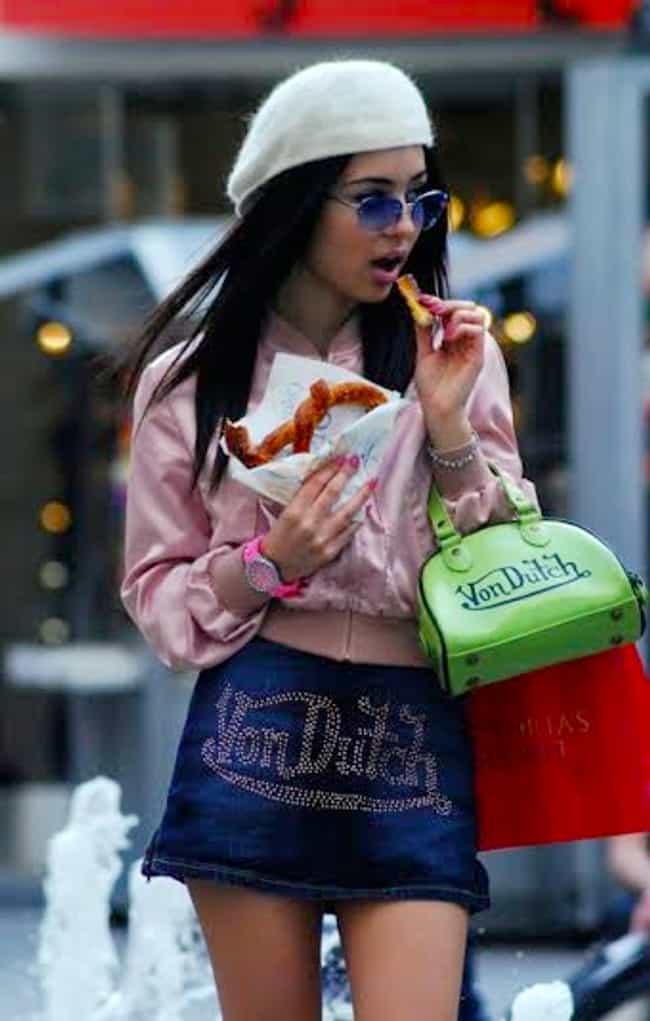 Embellished denim skirts were especially trendy with a designer label attached! Before her
Keeping Up with the Kardashian
days, Kim Kardashian West was often seen rocking bedazzled, designer jean skirts while running errands for Paris Hilton.
Studded Belts That Were Oh-So-Punk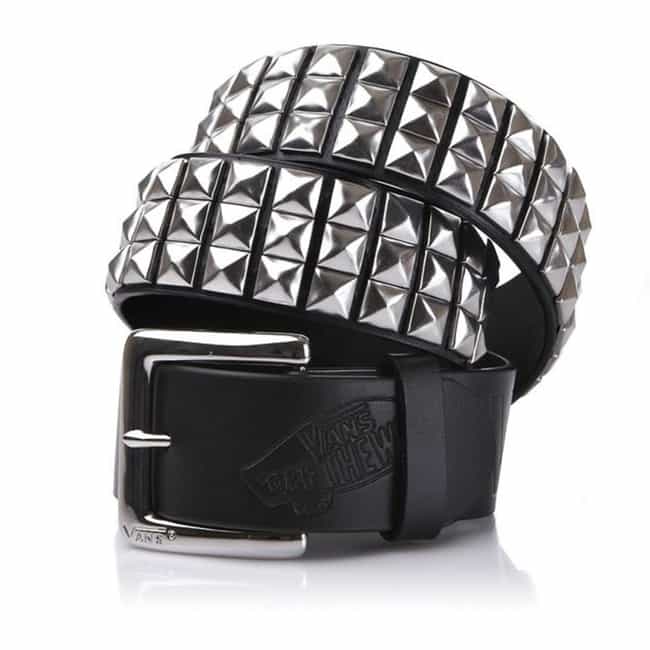 Hot Topic and Spencer's Gifts always had the best selection of studded belts. You just
had
to have one to pair with your tank top and tie.
W.W.J.D. Bracelets for the Trendy Noble Minded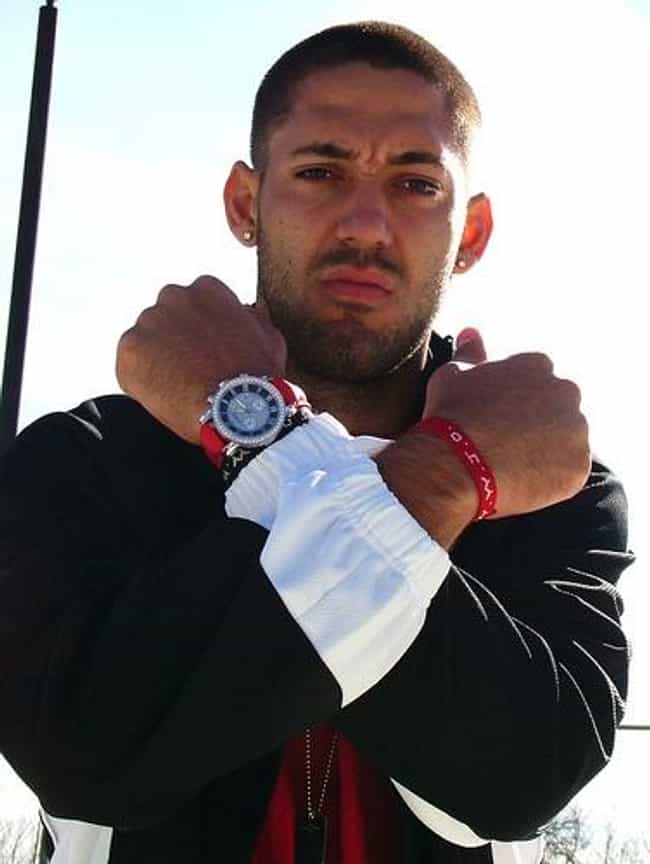 What would Jesus do? Many teens' bracelets in the 2000s wondered that very question. These rainbow, fabric bracelets were designed to keep young folks' hearts and minds focused on Jesus, but most kids just paired them with their $300 Abercrombie jeans and called it a day.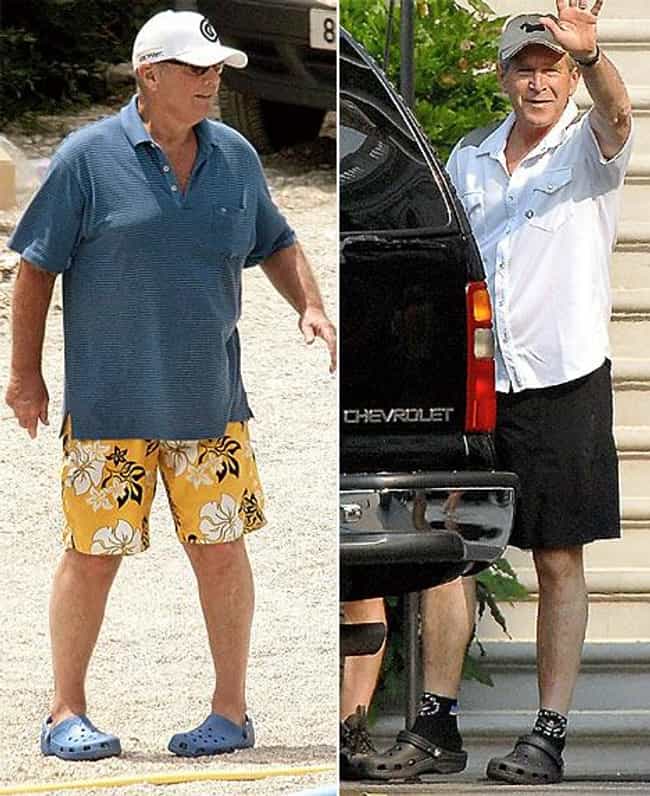 The Croc phenomenon spread like wildfire, and provided squishy comfort while walking… as long as you didn't mind taking style tips out of your Grandpa's playbook.
Sun In Spray for the Beach Babe Look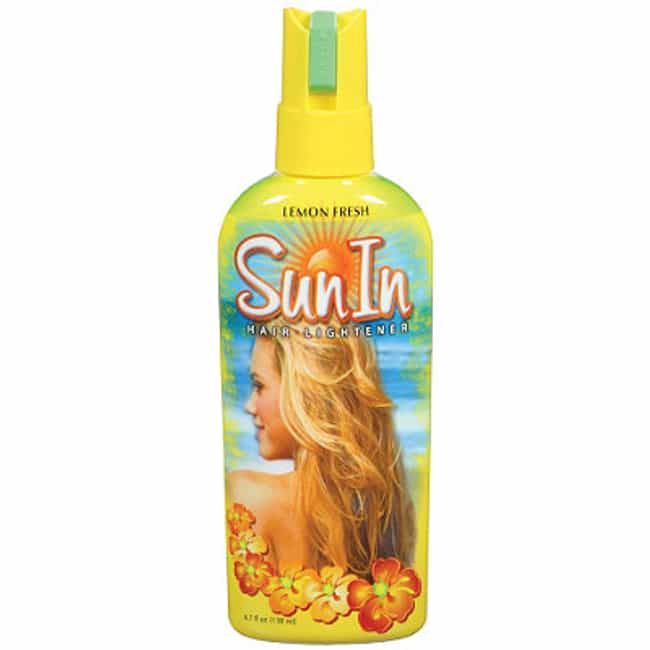 You usually ended up overdoing it and getting more of a bleached, distressed look. Or the chlorine from the community swimming pool would turn your hair green anyway.
White Girls with Cornrows
Before the word "cultural misappropriation" was thrown around all willy-nilly, white girls used to get corn rows all the time. Now that we're more politically correct and socially conscious, we know that white girls having their hair braided is a big no-no. But white pop stars used to shamelessly borrow and steal from black culture all the time in the 2000s, and hardly anyone batted an eye.
Oversized Purses Half Your Size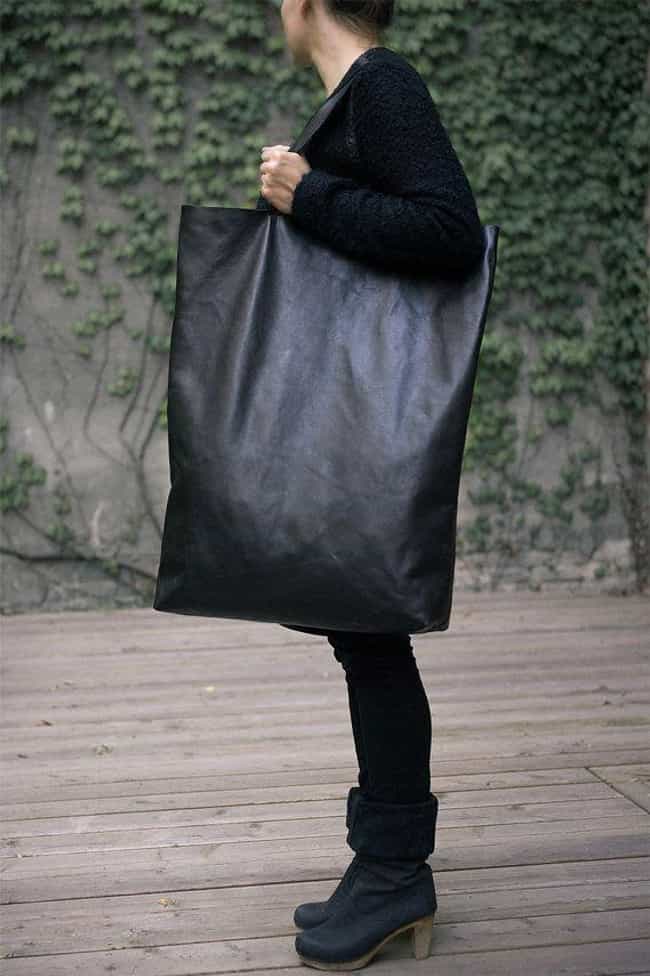 These Mary Poppins bags held EVERYTHING – a sweatshirt for later, ten tubes of your favorite lip gloss, your wallet, your digital camera, and maybe even a snack for the movie theater later.
Slap Bracelets for a Fun Fashion Accessory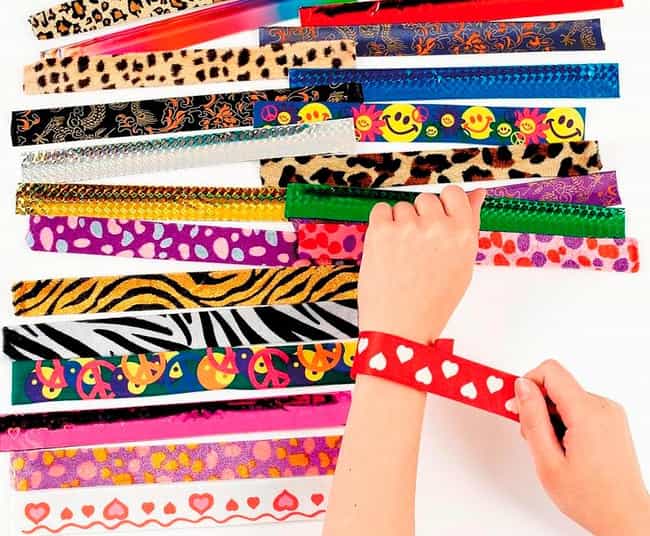 These slap bracelets provided hours of entertainment, whether you were bored in class or trying to annoy your little sister.
Hair Mascara for the Perfect Application of Chunky Highlights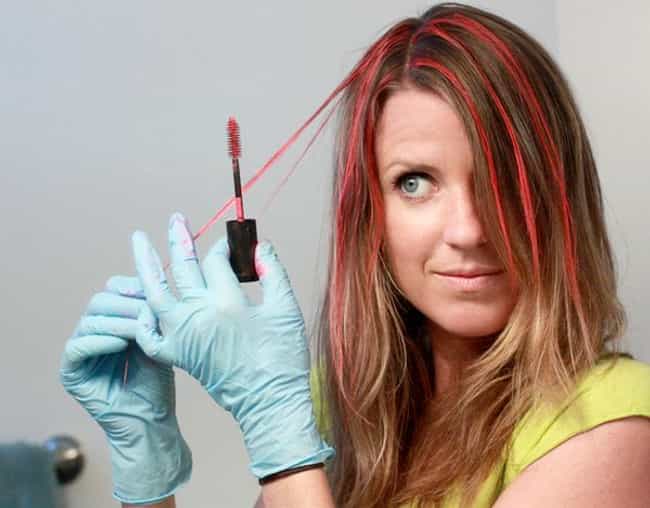 This hairstyle was great for any girl who wanted to experiment with hot pink hair, but didn't have the guts to dye her whole mane.
Ties Over T-Shirts and Tank Tops for the Perfect Punk Look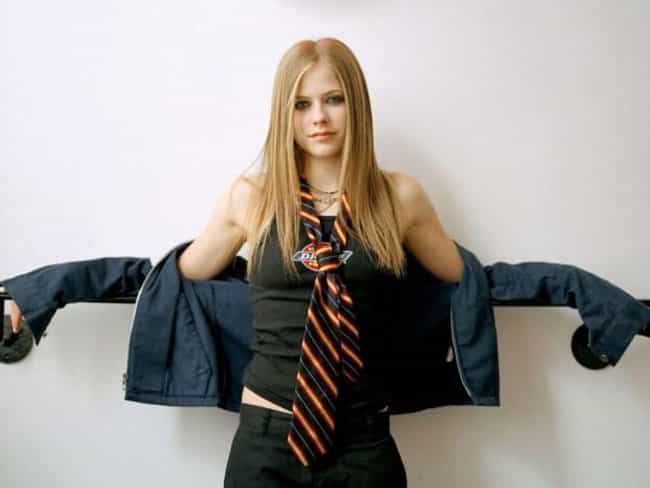 Avril Lavigne pioneered this signature look in her
Sk8r Boi
music video.
Eyebrow Rings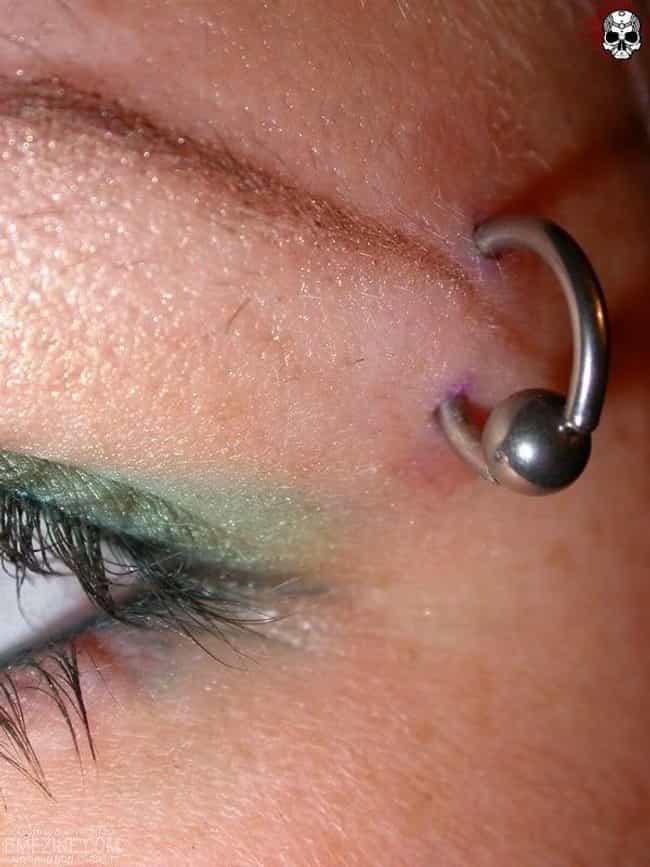 Nothing like a giant, protruding ring to accent your drawn-on eyebrows. You just had to be careful that it didn't catch on your shirt.
Two-Toned Hair for a Ponytail Suprise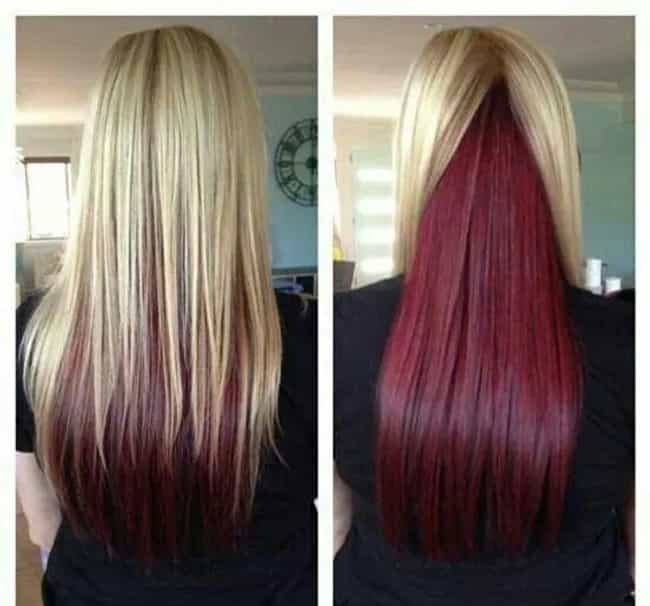 Business in the front, party in the back. The more stark the contrast, the better.
Seatbelt Buckle Belts That Showed Off Your Favorite Band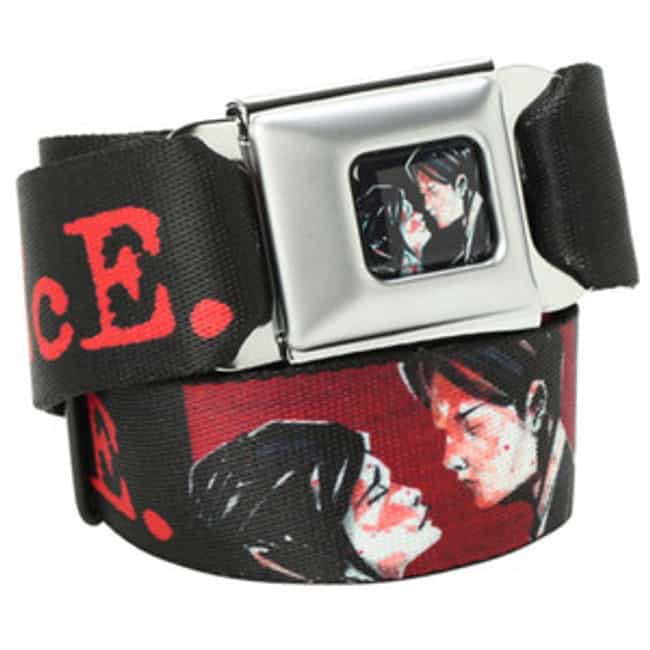 This was the ultimate punk accessory. Some belts came with the actual car logo on the belt buckle, while other showcased your favorite emo bands. They did absolutely nothing to keep you safe in the event of an accident.
I <3 Boobies! Bracelets for "Awareness"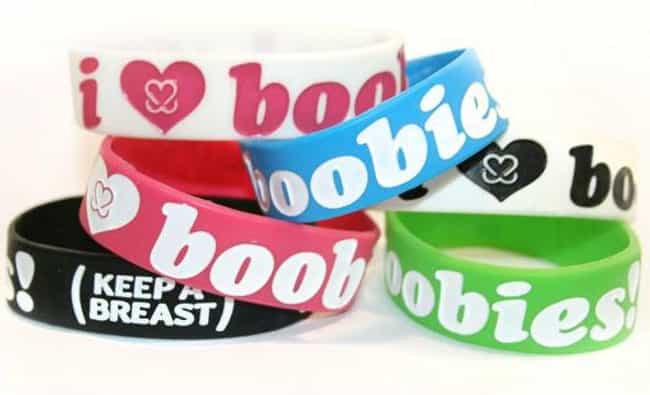 Sure these raised
breast cancer awareness
, but they caught on because you could get away with wearing a bracelet that said "boobies" in giant print.
Stacks of Bangles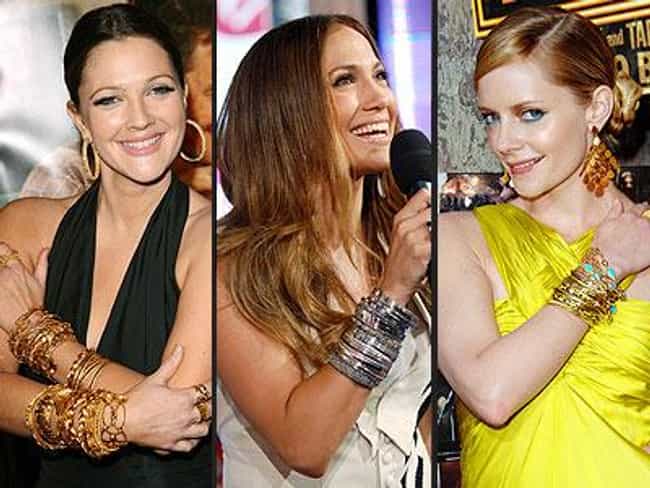 Who doesn't want to sound like a Christmas elf all year round?
Feathers Woven into Hair for a Hippie-Chic Look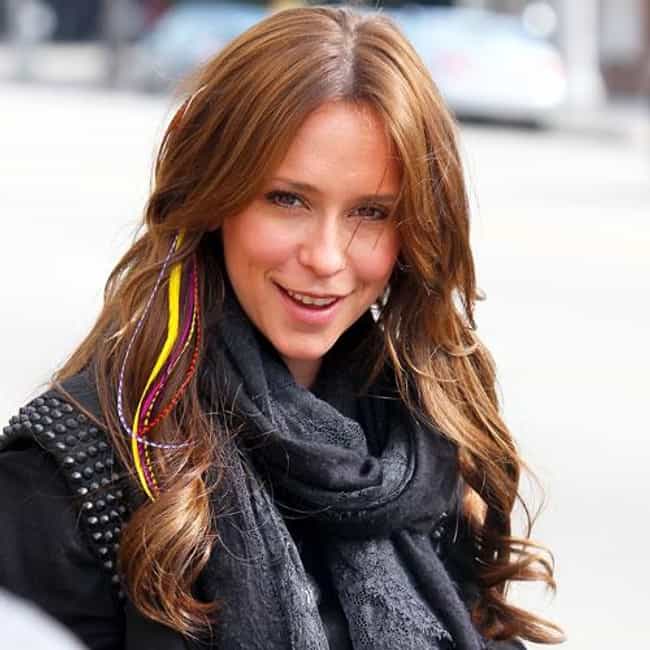 Nothing said, "I'm a free spirit who LOVES going to Coachella" more than braiding small, colorful feathers into your hair.
Bucket Hats for Keeping the Sun Out of Your Eyes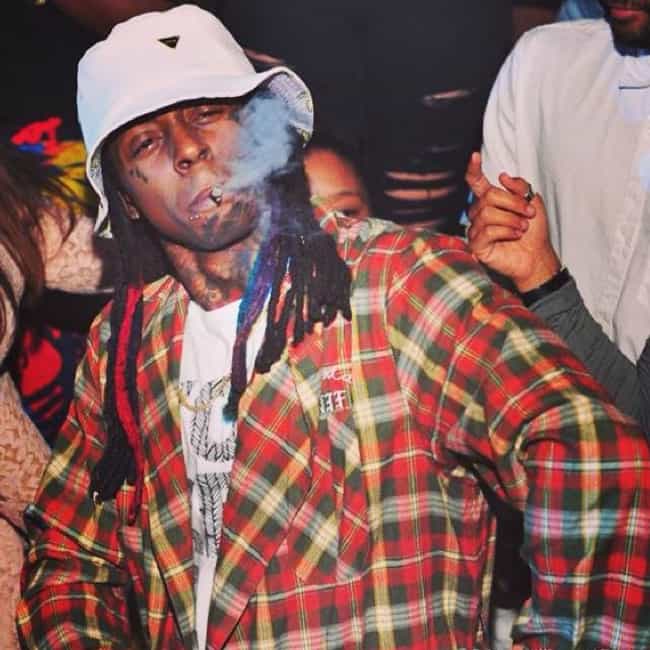 The world may never know why this fashion trend expanded outside of fishing and yachting communities, but somehow, it did.
Head-to-toe Abercrombie & Fitch for the Quintessential Prep Look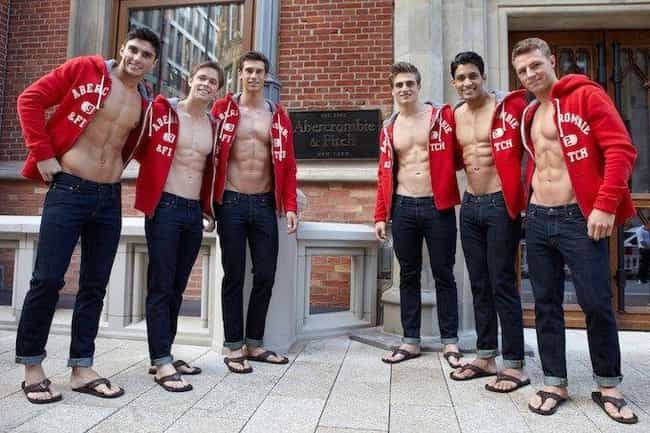 Only the coolest of the cool kids were able to afford – and rock – head-to-toe Abercrombie & Fitch. Prepsters all around the world scrambled to don their polo shirts and artfully ripped jeans.
Chinese Slippers for a Comfortable, Yet Stylish, Look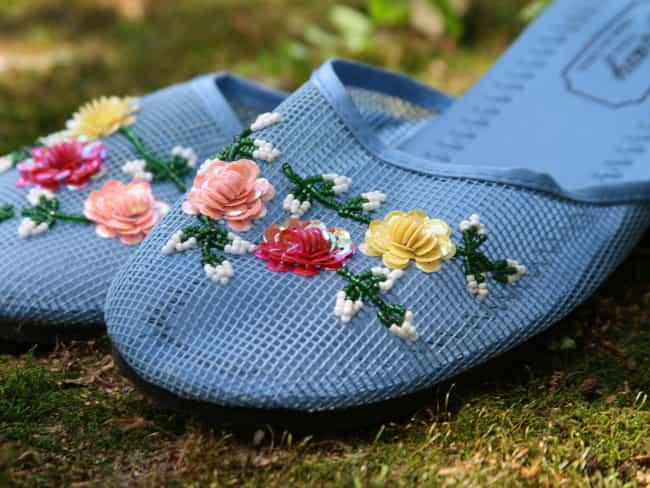 These Chinese slippers were sold for about $10 at every mall kiosk for miles around. They were comfortable and "stylish," aka, you could pair them with your camouflage capris and no one would bat an eye.
Chrome and Metallic Everywhere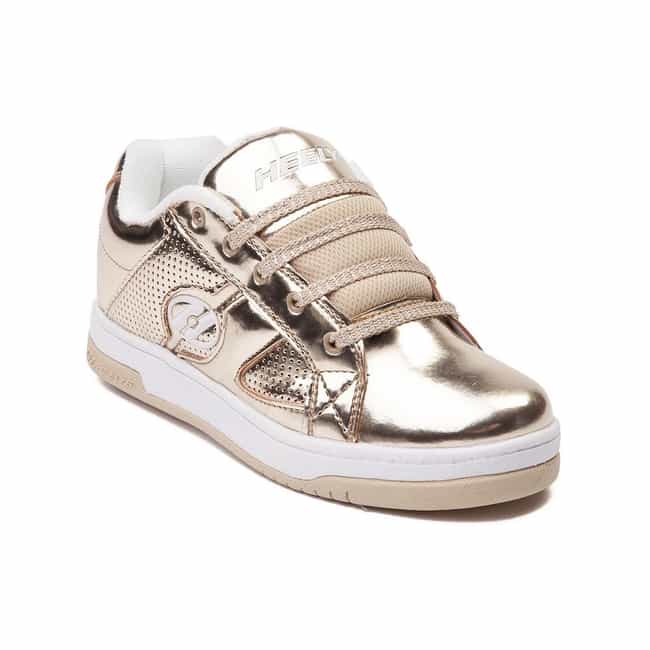 Decking out your shoes, purses, jackets, pants, and backpacks with all-chrome or metallic fabric was all the rage in the aughts.