Teachers and professors may be older and more mature than their wisecracking students, but they know that that's no reason to always let the kids have the last laugh. Some of the teachers you'll see here dish out tough love to their students, and refuse to be charmed by adorable drawings and hopes for a better grade. Other educators not only admire their students' random doodles, but occasionally even join in the fun.
One Does Not Simply Walk Out of the Final
Subtly Is Not This Teacher's Strong Point
Gotta Love a Teacher Who Knows Her Memes
This Teacher Knows Her Top 40
An Elephant Never Forgets, But This Student Couldn't Remember to Draw the Tail
Perry the Platypus Succeeds Again
The Way to This Teacher's Heart Is Definitely Not Plush
Not Even Frustration Deserves to Be Half-Assed
Sad Panda Is Not Enough to Melt This Teacher's Heart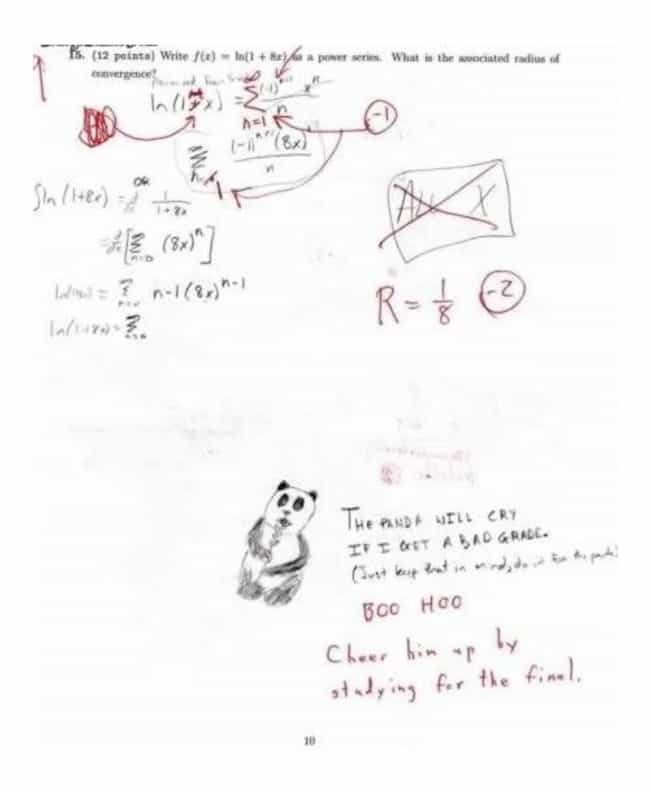 This Teacher Has a Strict Negotiation Policy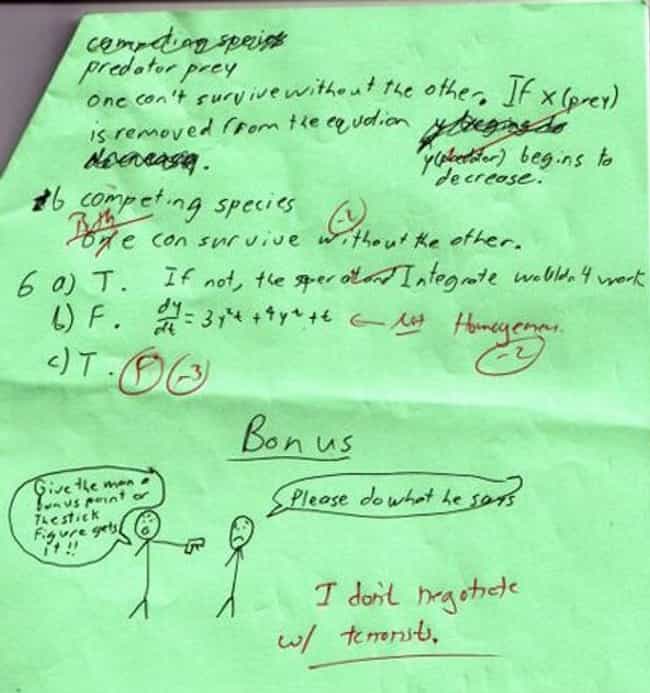 Maybe This Teacher Has Been Watching a Little Too Much School of Rock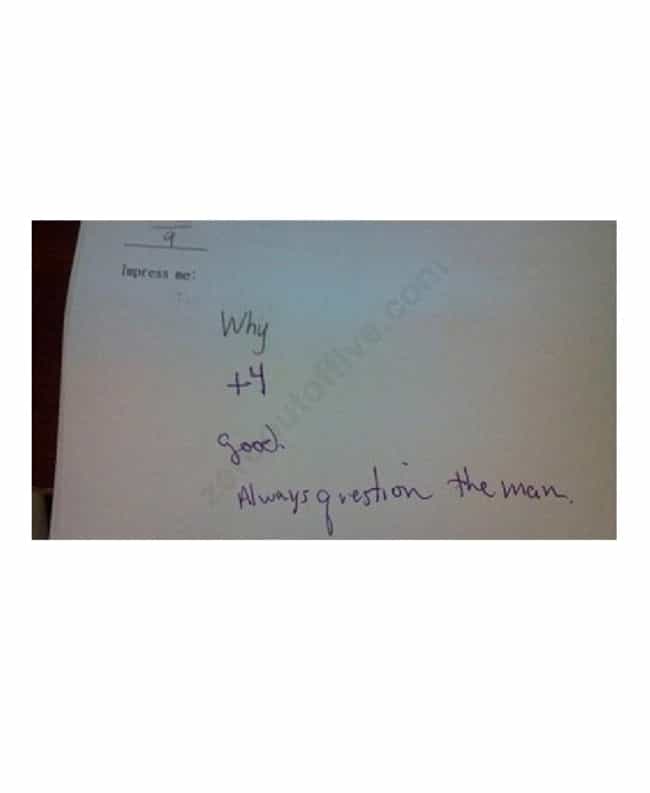 Red Pen Ninja Strikes Again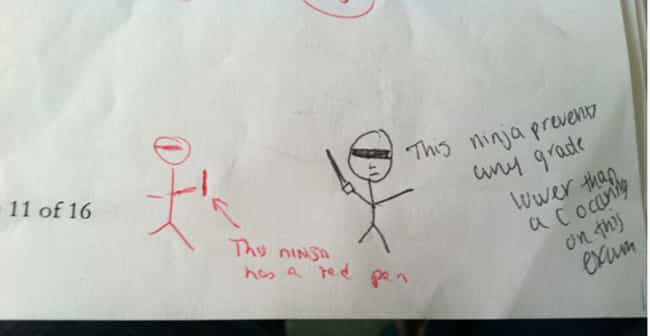 This Kid Just Realized That His Teacher Is Smarter Than Him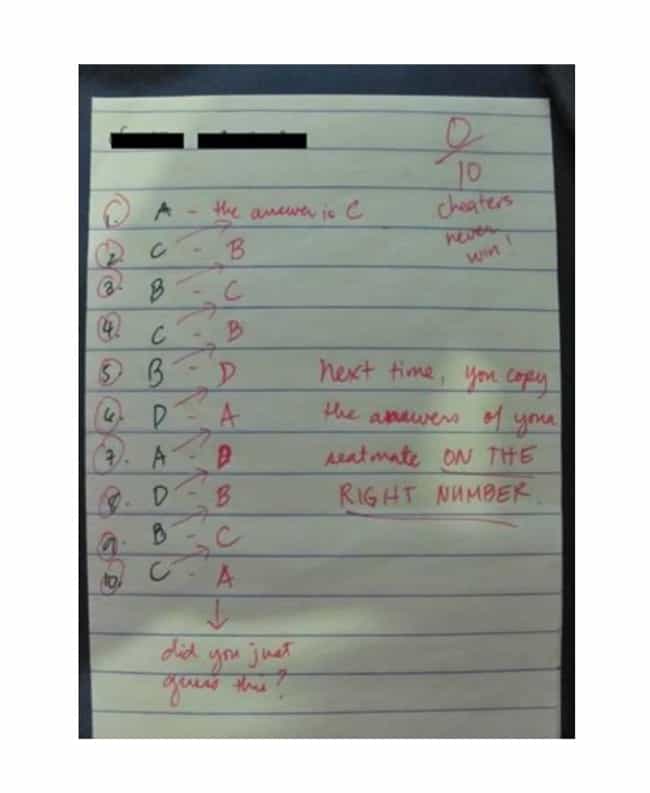 This Teacher Sees Your Lion and Raises You One With an Even Cooler Mane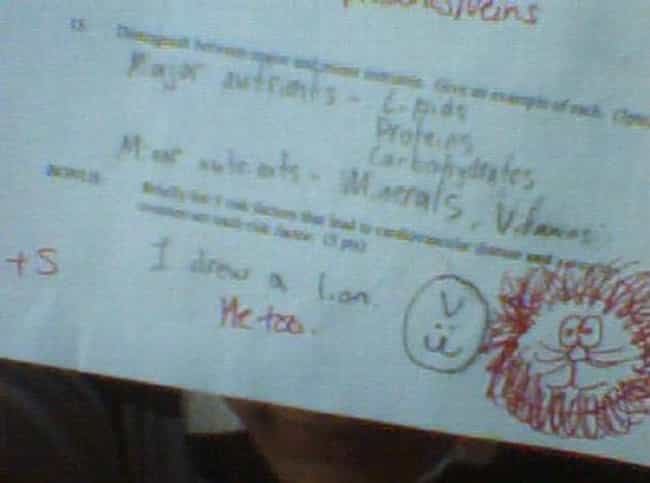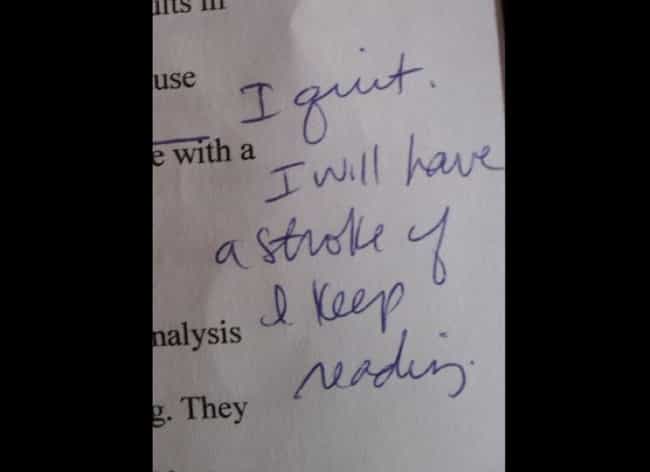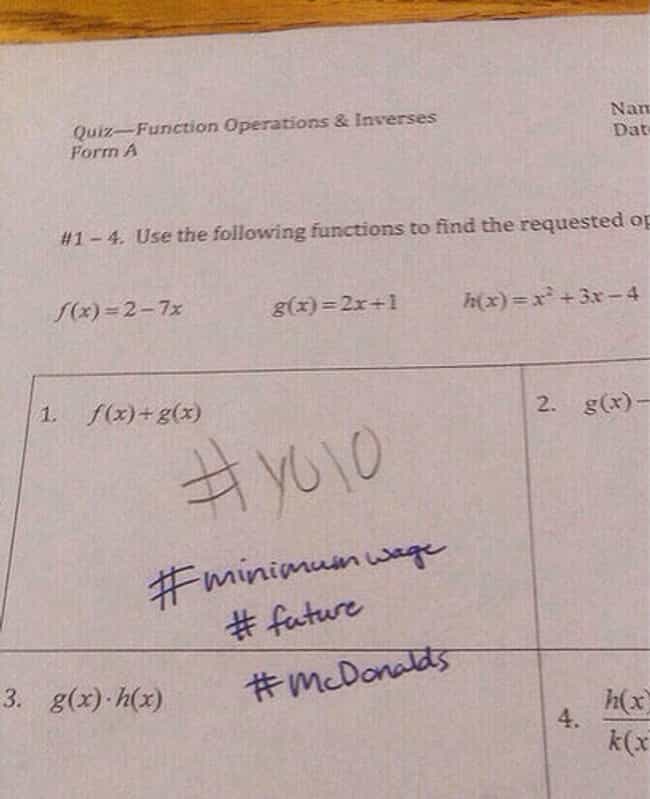 This Teacher Is a Sucker for a Cute Giraffe Drawing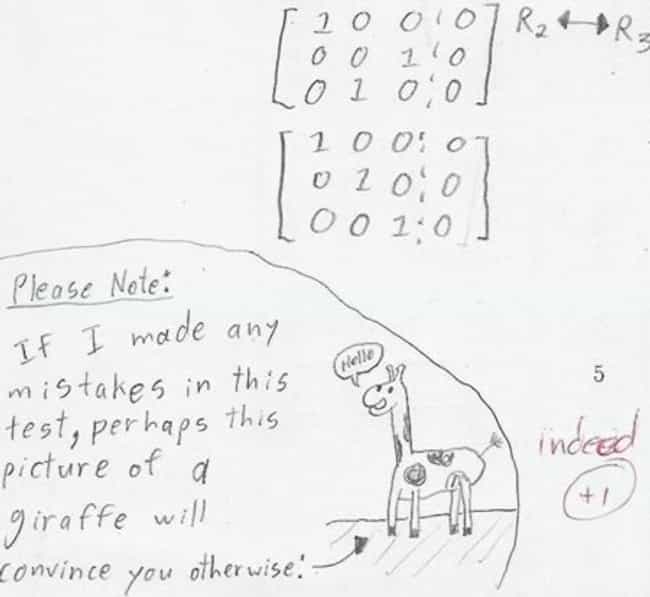 Do All Teaching Programs Show Their Educators How to Draw Nic Cage?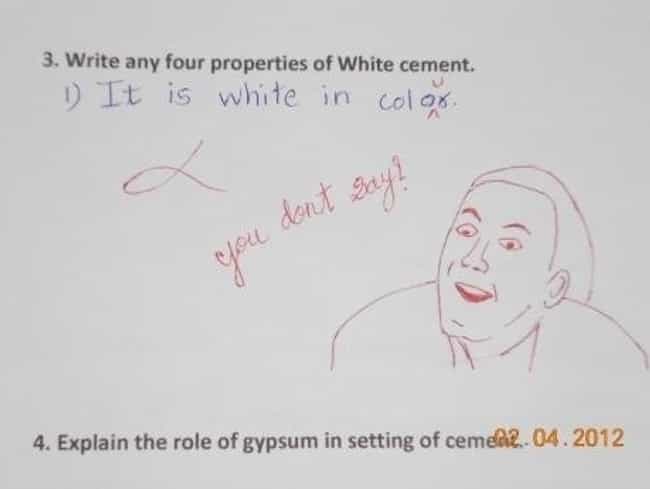 This Teacher Finally Says What So Many Teachers Are Thinking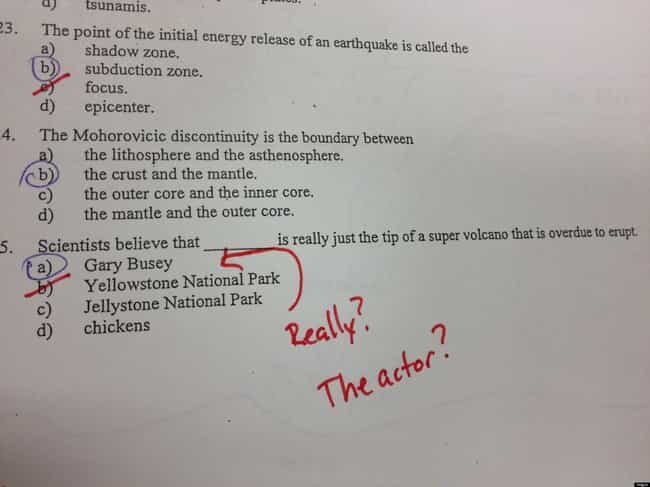 Maybe Admitting to Doing Illegal Drugs in This Essay Wasn't So Bright…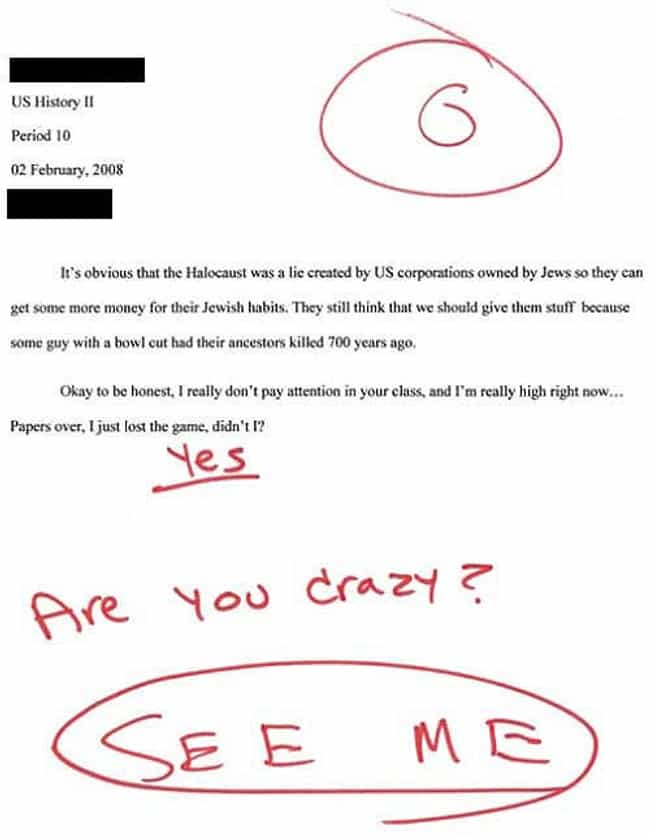 Word to the Wise: Don't Draw the Bad Guys from Law & Order SVU on the Final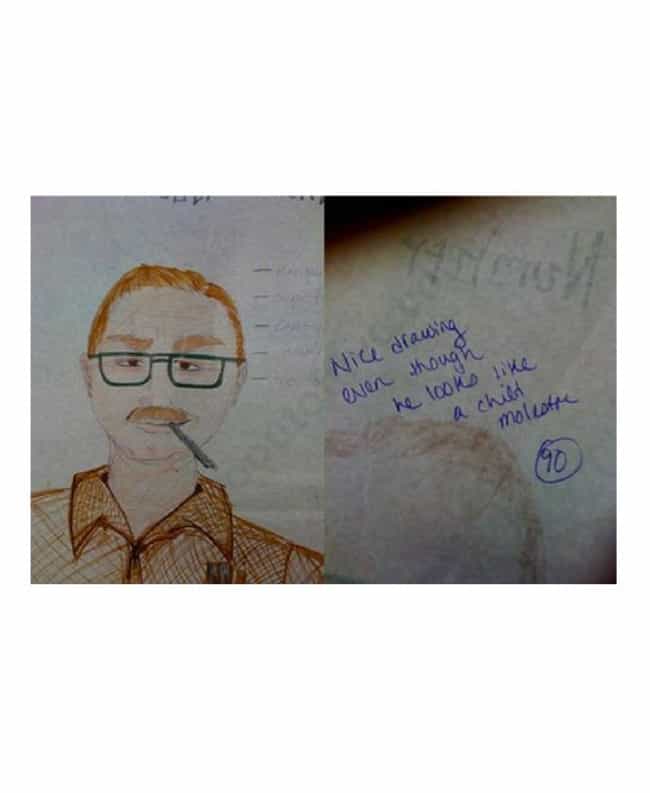 This Teacher's Disco Days Are Far From Over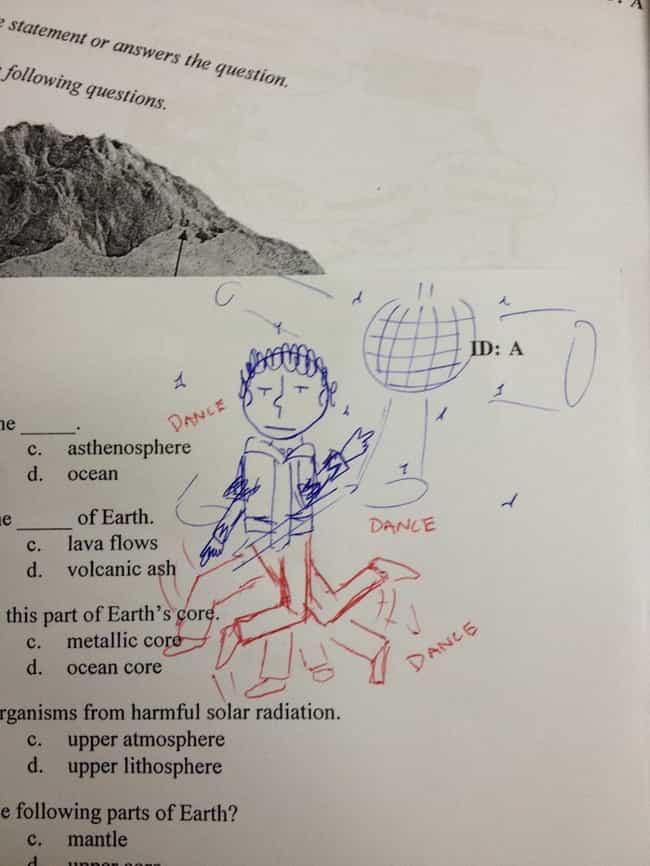 This Epic Teacher Returned This Slacker's Test With a McDonald's Application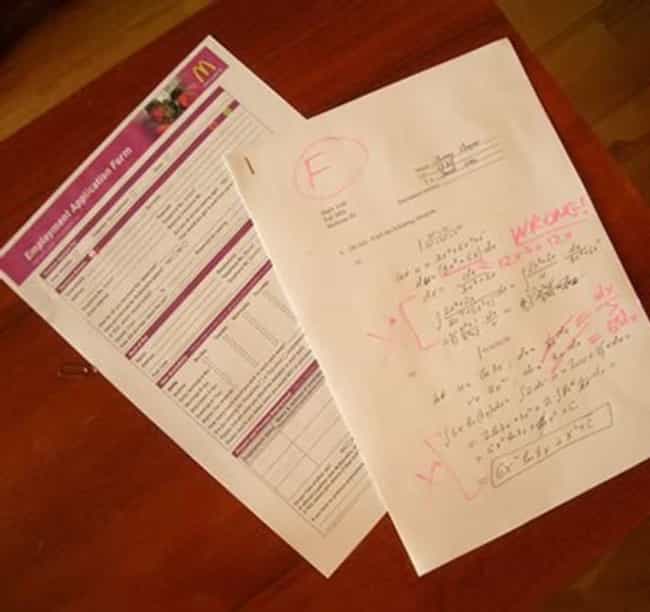 This Amazing Scumbag Steve/Pacman Crossover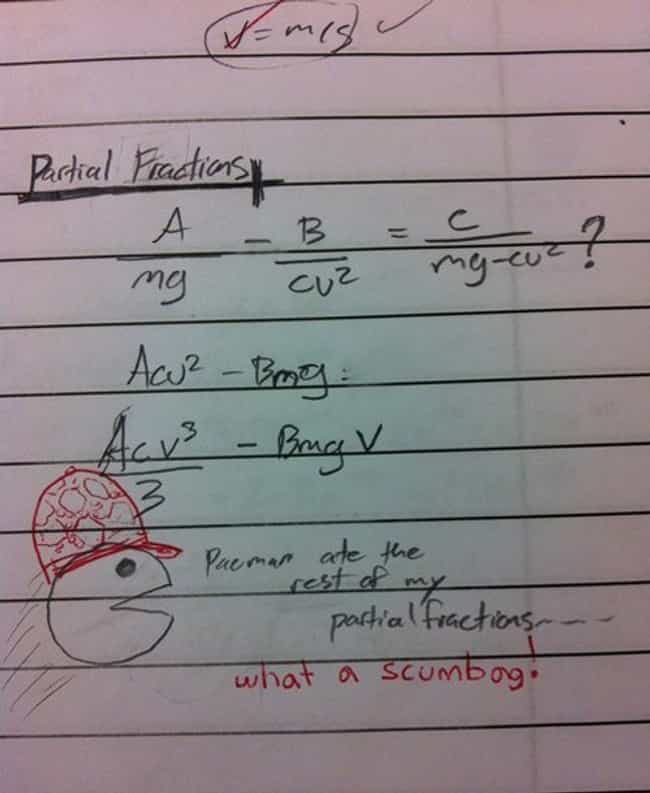 Maybe There'll Be an Opening in the Art Department When This Student Graduates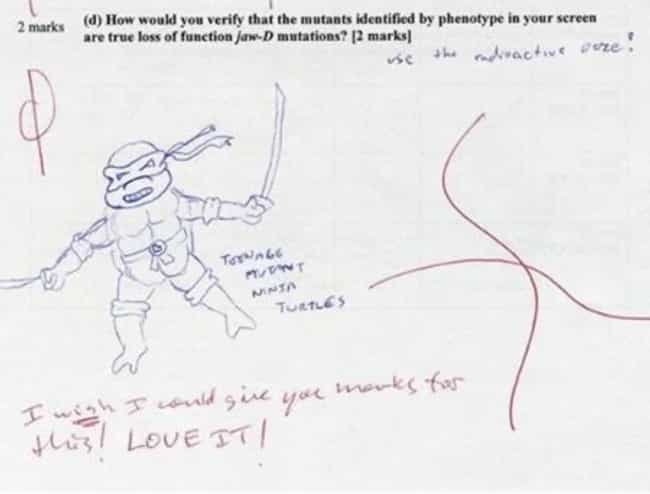 When a Teacher Out-Doodles You…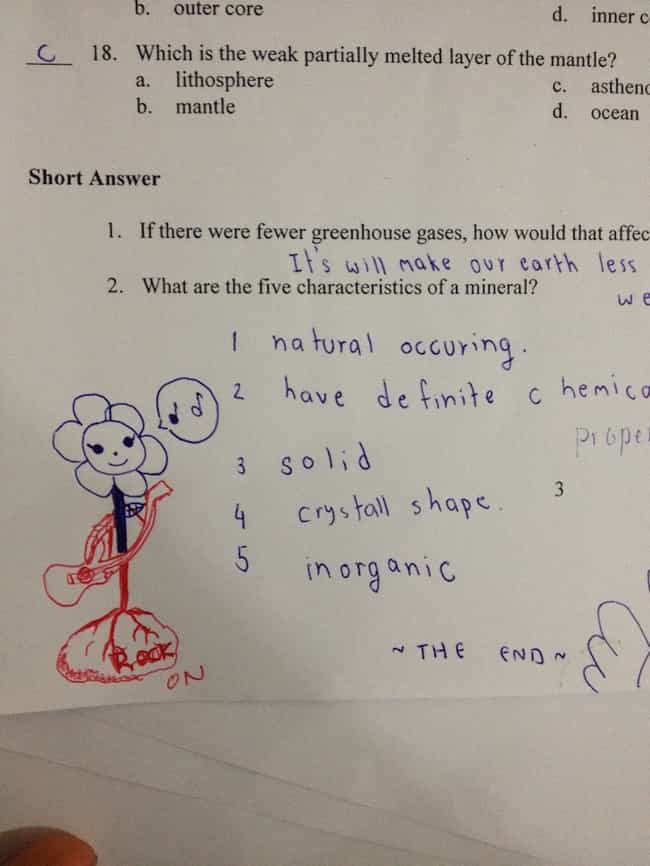 This Teacher Has Had Enough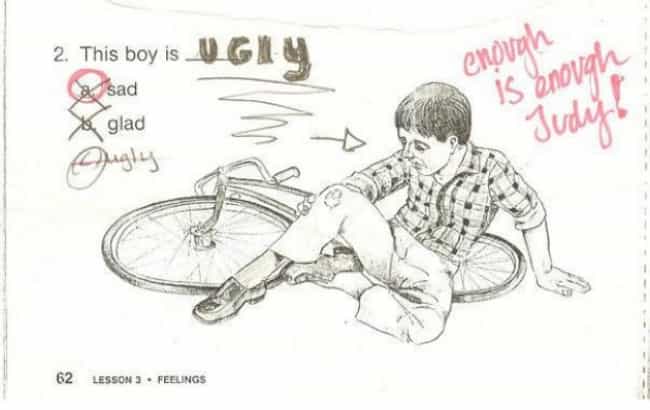 That Awkward Moment When the Teacher Schools the Student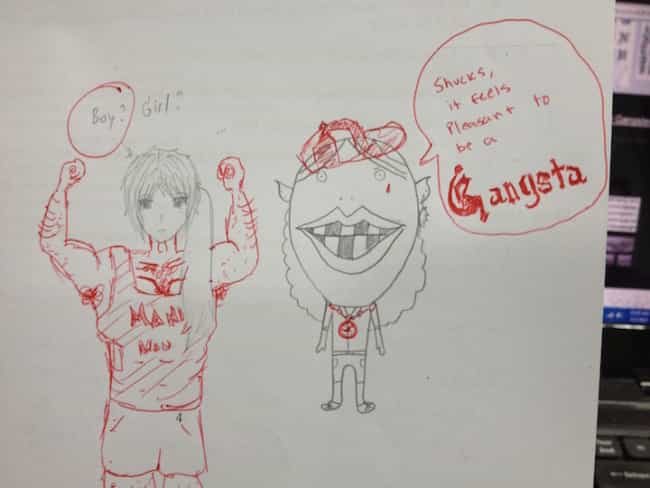 "Most Creative Failure" Isn't Exactly a Compliment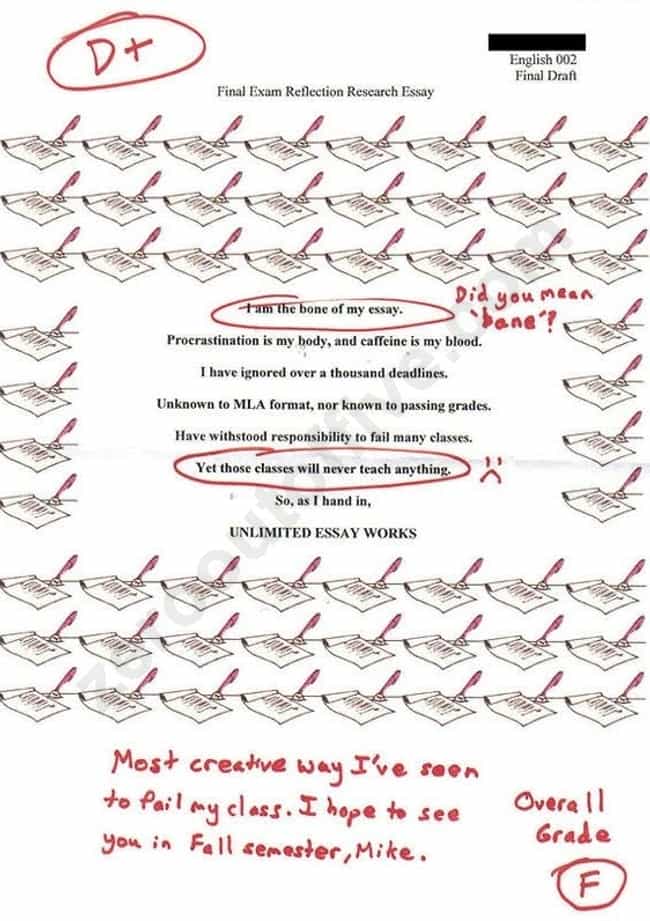 Just When This Teacher Thought She'd Heard It All