Unlike any other athletes or sports entertainers, professional wrestlers are more prone to dying before the age of 55. For whatever reason (the abuse of their bodies, steroids, hard drugs, partying, long hours), these behemoths of the squared circle end up perishing. Unfortunately, this includes many of the greatest wrestlers of all time. It's almost a strange occupational hazard at this point to be a pro wrestler, considering all the bumps you get in the ring. Moreover, it seems like you hear about the deaths of these wrestling giants on a more frequent basis as the sport has grows in popularity and becomes a global brand of entertainment. Many of the stars on this list have competed in the WWE, WCW, ECW, AWA among others. The men and women on this list of WWE wrestlers that died have worked in some of the biggest arenas and pay-per-view events in the world.
So which wrestlers died young? That's the shame of this list. There are guys like Owen Hart, who died during an in-ring stunt, or the tragedy of Chris Benoit and his family, which words can't really do justice. Others, like Andre The Giant, was a victim of his own size and ultimately that size was one of the reasons of his great success.
The wrestlers on this list all died before their 55th birthday. Though a bit morbid, take a look at the list of dead wrestlers and see who died young.
Chyna
Beloved female wrestler Chyna was found dead in her home in Redondo Beach, California in April 2016. Chyna, whose real name was Joan Laurer, was just 45 when she passed away, and police were uncertain as to her cause of death. Chyna entered the professional wrestling scene with a bang in 1996, when she won Rookie of the Year for the Women's Championship.
She eventually became the only undefeated female champion in the history of the WWF. She parlayed her success in the ring to success on the screen, appearing in music videos and adult films later in her career.
More Chyna obituaries:
CNN, E! Online
Balls Mahoney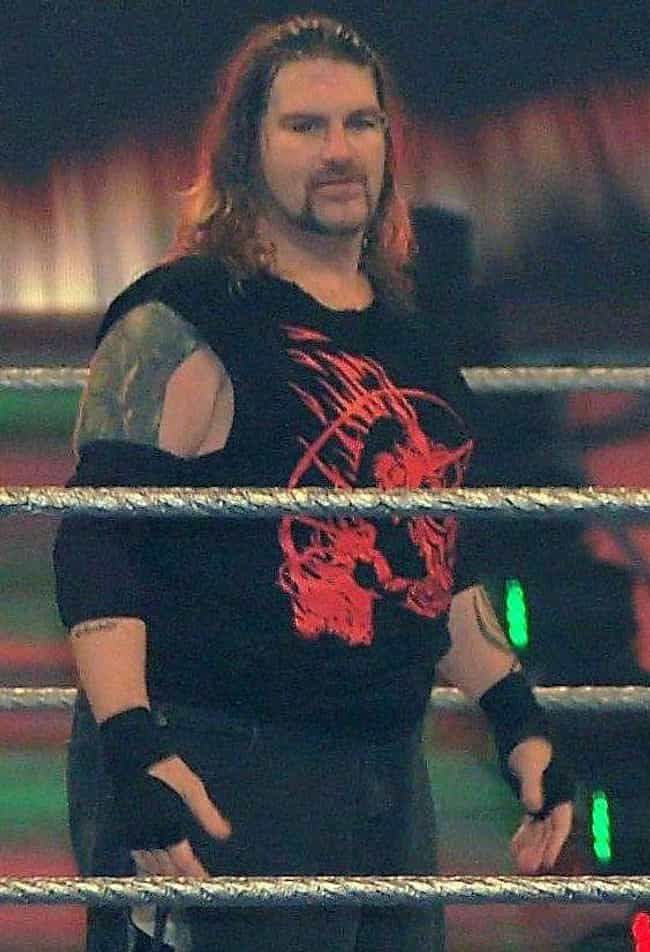 Jonathan Rechner, better known as Balls Mahoney, was only 44 when he passed away suddenly. The cause of his death was not immediately known, but people close to the Extreme Championship Wrestling favorite said he had recently gotten ill after a bad fall at his home. His tag team partner Axl Rotten was also just 44 when he was found dead in a hotel only months earlier.

The Ultimate Warrior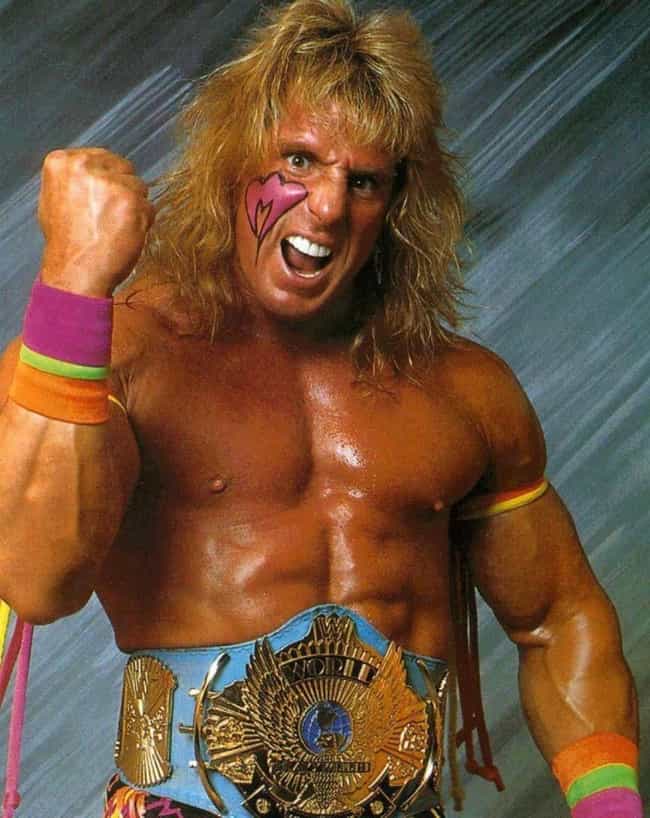 Warrior passed away in Scottsdale, AZ the day after appearing on Raw for the first time since 1996 and giving an impassioned speech following his enshrinement in the WWE Hall of Fame and his involvement in Wrestlemania 30 weekend. He is survived by his wife, Dana, and his two daughters, Indiana, and Mattigan.
André the Giant
Andre died in his sleep of gongestive heart failure in a Paris hotel room. He was in Paris for his father's funeral. His ashes were later scattered at his North Carolina ranch.
Randy Savage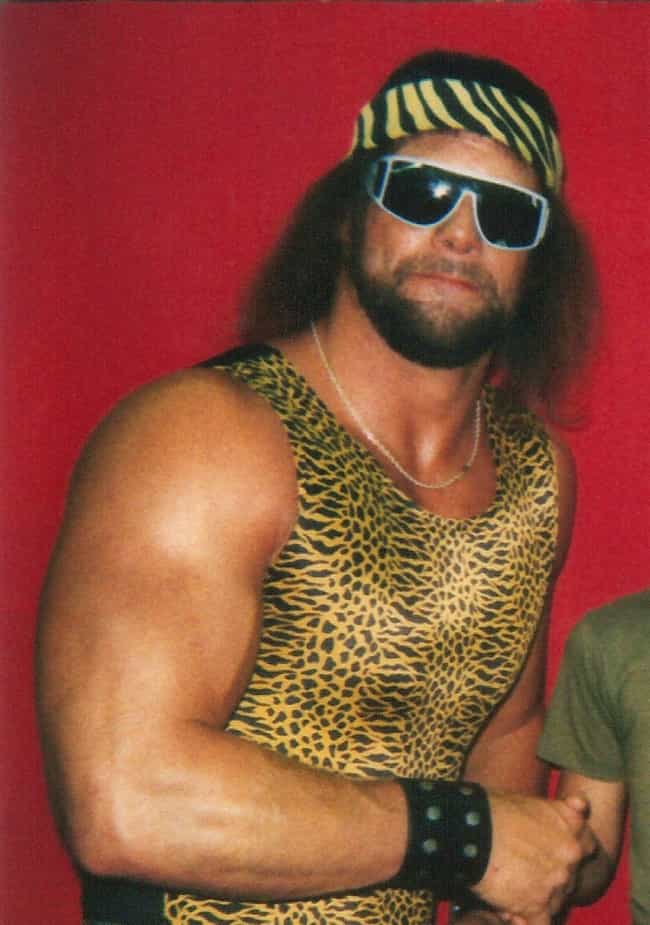 Macho Man after suffering a sudden heart attack while he was the behind the wheel of his Jeep with his wife as his passenger. Savage lost control of the vehicle and it crashed into a tree but neither suffered serious injuries from the crash. Macho Man's death was ultimately ruled as caused by heart disease, a condition that he was seeminly unaware that he had and was not being treated for.
Chris Benoit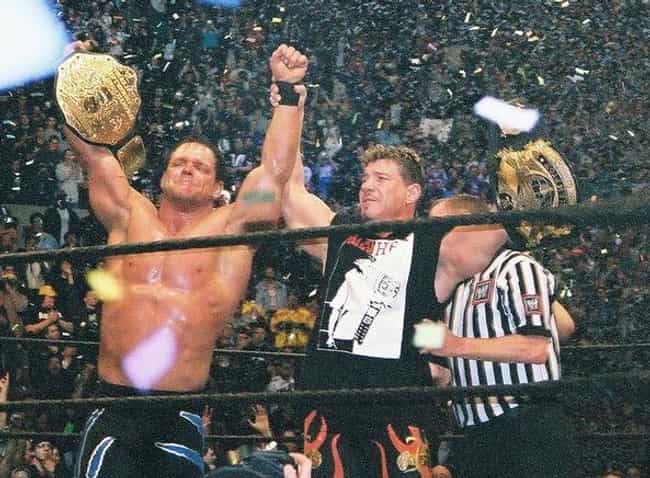 A tragedy that is still taboo in wrestling circles – over a three day period Chris Benoit murdered his wife by strangling her and killing his young son by smothering him before hanging himself from a pulley in his weight room in their home. After an examination of Chris Benoit's brain it was found that repeated concussions had caused significant damage and lead to dementia which can cause behavioral problems.
Similar studies have been performed on ex-NFL players that have hurt themselves or others and they largely reach the same conclusion.
Miss Elizabeth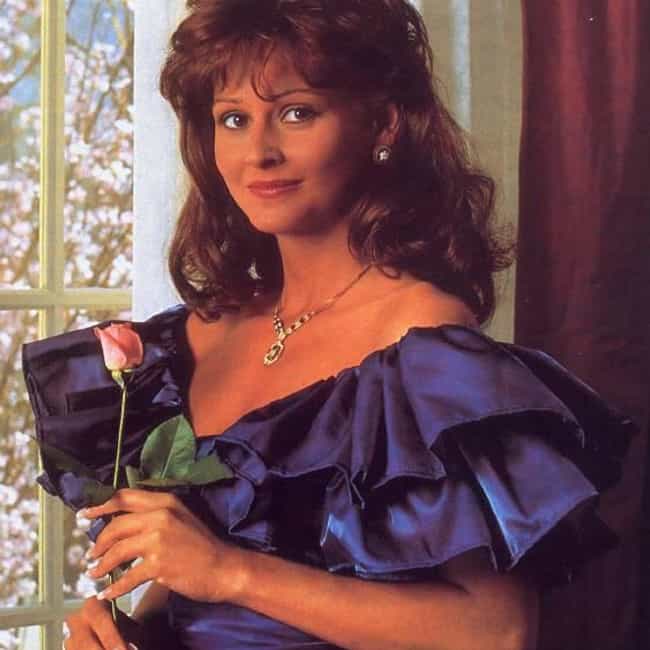 Miss Elizabeth died in Marietta, Georgia. 911 was called by Lex Luger. She was rushed to the hospital and pronounced dead. The cause of "acute toxicity" from a mixture of pain killers and vodka is officially listed.
Eddie Guerrero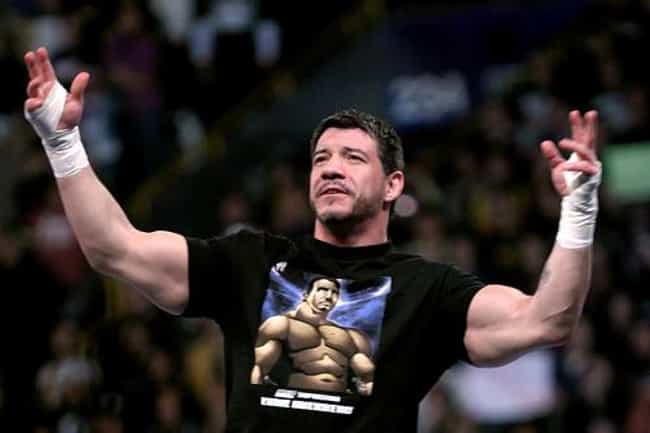 Guerrero was found unresponsive in his Minneapolis, Minnesota hotel room by his nephew (and long time tag team partner) Chavo Guerrero, Jr. Chavo tried CPR but Eddie was pronounced dead when the paramedics arrived on the scene. An autopsy revealed that the cause of death was acute heart failure. He was postumously inducted into the WWE Hall of Fame.
Mr. Perfect
Mr. Perfect was found dead in a Florida hotel room. The Medical examiners concluded that cocaine intoxication was the cause of death. He was survived by his parents, Larry and Irene, his brothers Randy and Jesse, his two sisters Sandra and Susan, his wife Leonice, and his children, Joe, Hank, Amy, and Kaitie. He was postumously inducted into the WWE Hall of Fame
Brian Christopher
Brian Christian Lawler, best known as Grand Master Sexay of the WWF (now WWE) died on July 29, 2018 and the age of 46, reportedly of suicide. As a member of the tag team Too Cool, Lawler got his wrestling start back in 1988, joining WWF in 1997.
Big Boss Man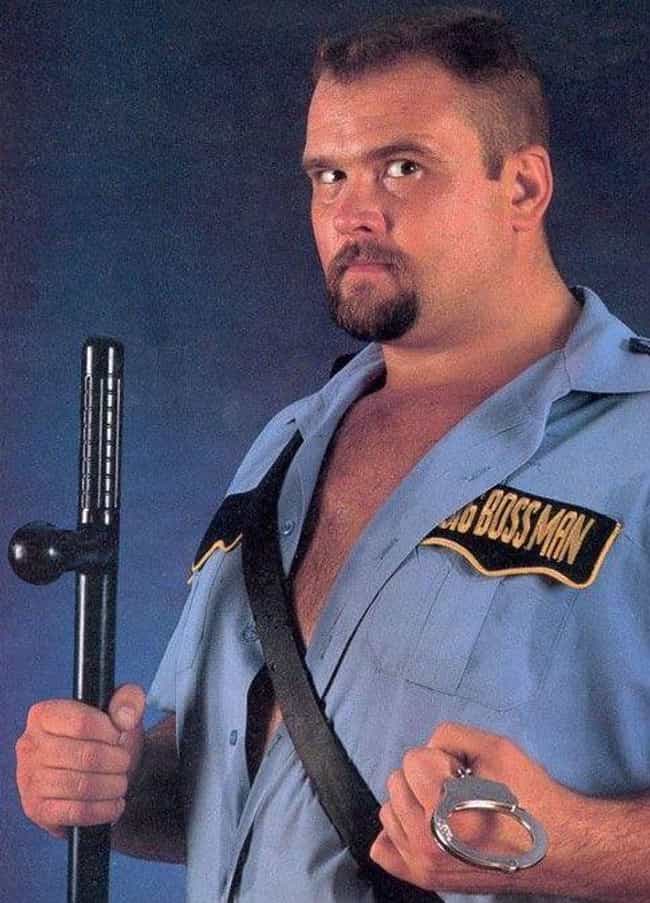 Raymond Traylor, Jr. died from a heart attack in his home in Dallas, Georgia.
Owen Hart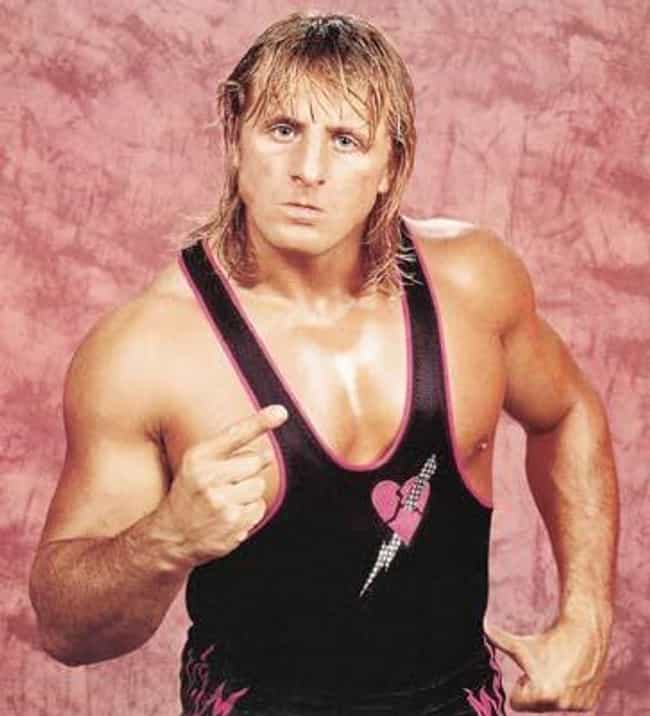 Owen fell to his death at the 'Over The Edge' WWE Pay Per View Event while being lowered to the ring in a harness via a grapple line. Hart fell approximately 78 feet and landed on the top rope and was flung into the ring. The cause of death was internal bleeding due to the fall. One of the worst, if not THE worst tragedy in wrestling history.
Sherri Martel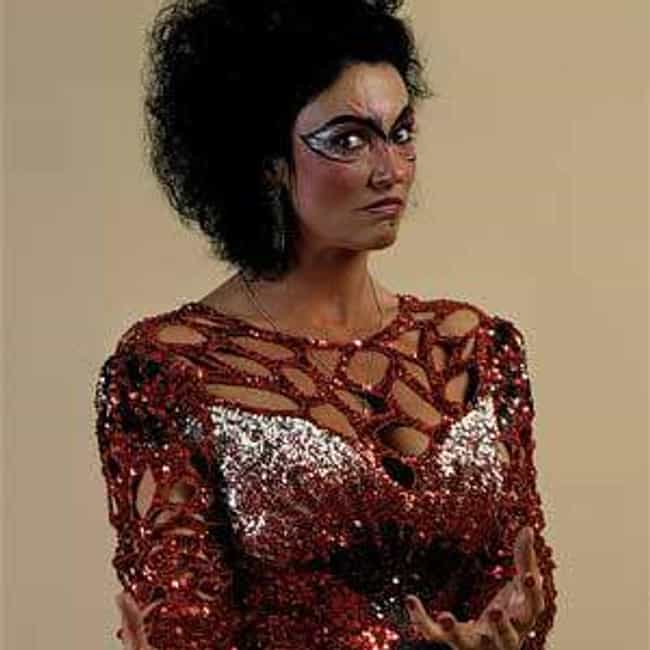 Sensational Sherri died in her mother's McCalla, Alabama home. Toxicology reports indicate that died from an overdose with a multitude of drugs in her system including high amounts of oxycodone.
Mike Awesome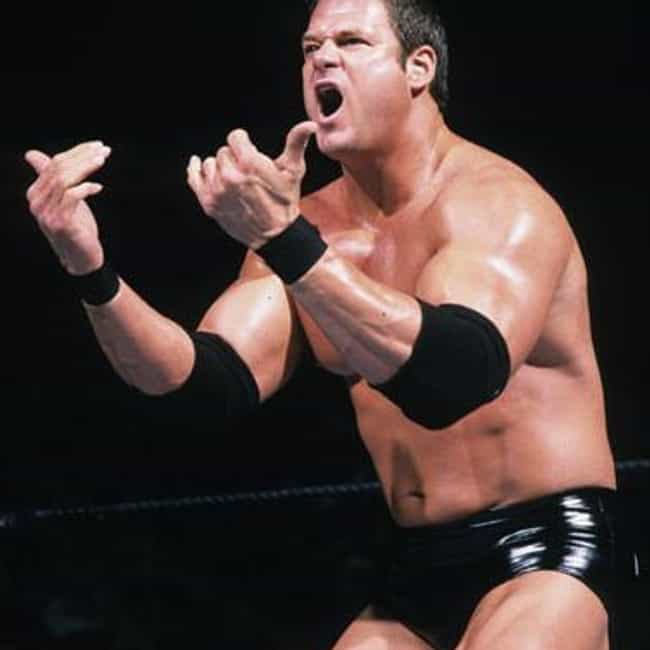 Mike Awesome was found dead by a group of his friends after he hanged himself in his Tampa, Florida home.
Test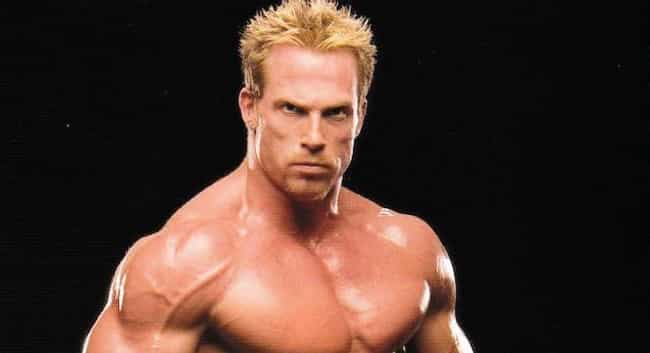 Andrew Martin was found dead in his Tampa, Florida home after a neighbor called the police in concern. The neighbor could see Martin's body motionless for several hours through one of his windows. When police arrived, it was believed that he had actually passed away the day before from an oxycodone overdose. An autopsy also revealed that Martin had suffered the same kind of brain damage as Chris Benoit.
John "Earthquake" Tenta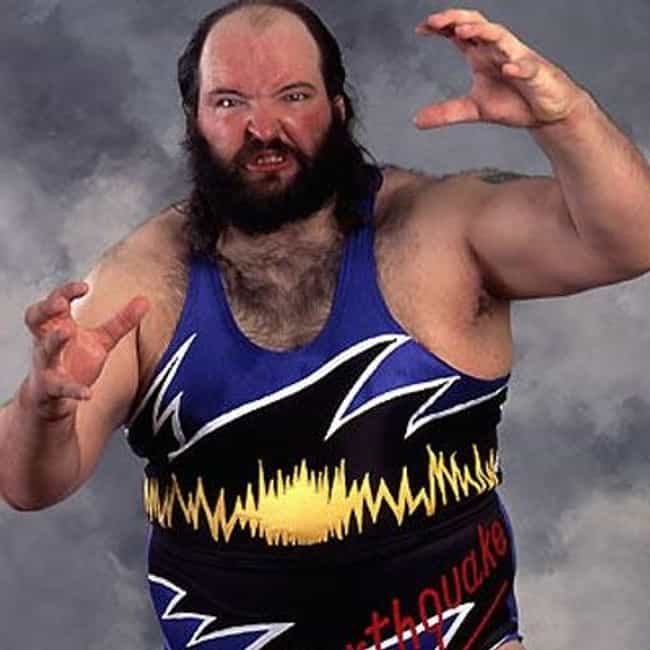 Tenta passed away after a battle with bladder cancer that eventually spread to his lungs.
Nancy Benoit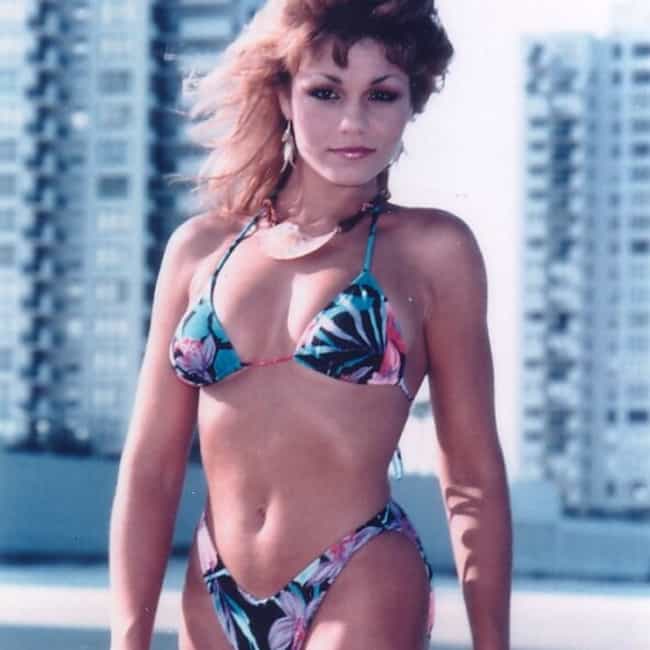 Nancy Benoit died in her home after being strangled to death by her husband, Chris Benoit. Chris also smothered and killed their young son, Daniel. After murdering his family, Chris Benoit hanged himself in his home gym.
Big John Studd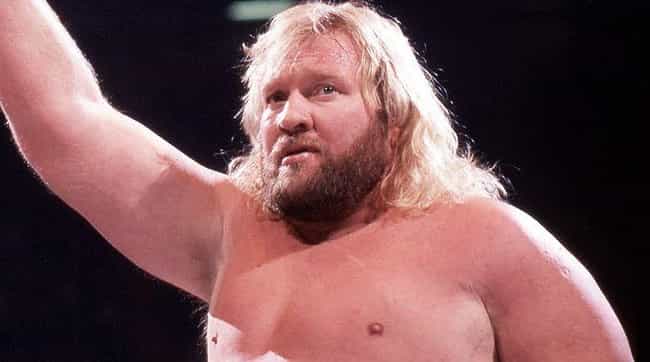 After a long battle with cancer and various complications from a large tumor in his chest, John Minton died from liver cancer and Hodgkin's disease.
Rick Rude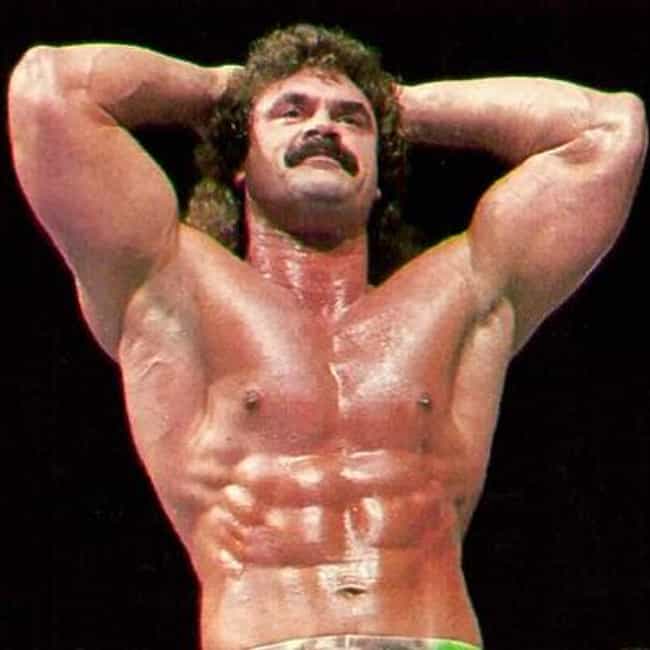 An autopsy report showed that Rick Rude died of heart failure from mixed medications. At the time of his death he was training to return to the ring. He is survived by his wife, Michelle and his three children.
Davey Boy Smith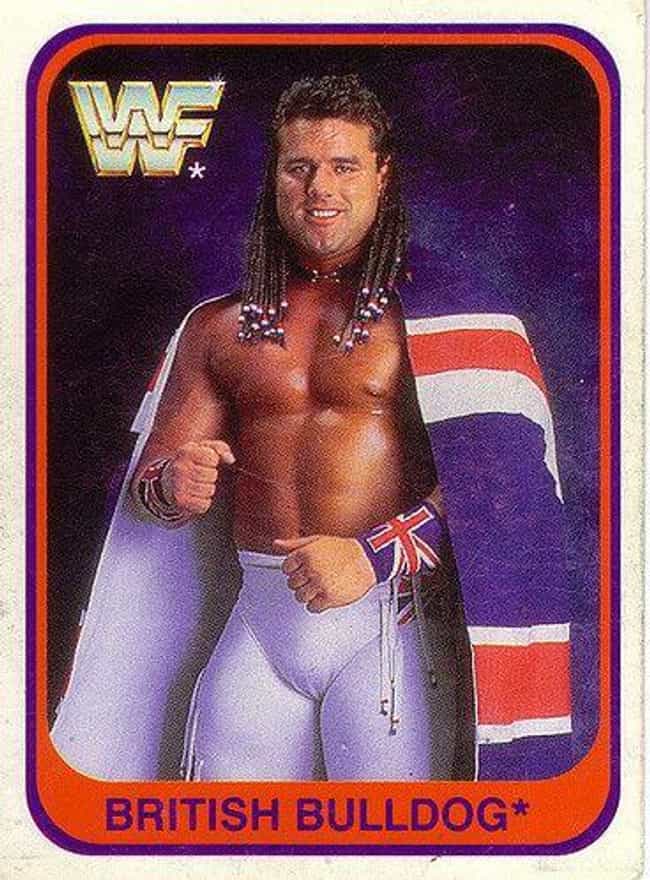 The British Bulldog died while on vacation in Bristish Columbia with his girlfriend after suffering a heart attack. It is believed that his past steroid use played a role in his death. He had wrestled a series of tag team matches with his son the weekend before.
Yokozuna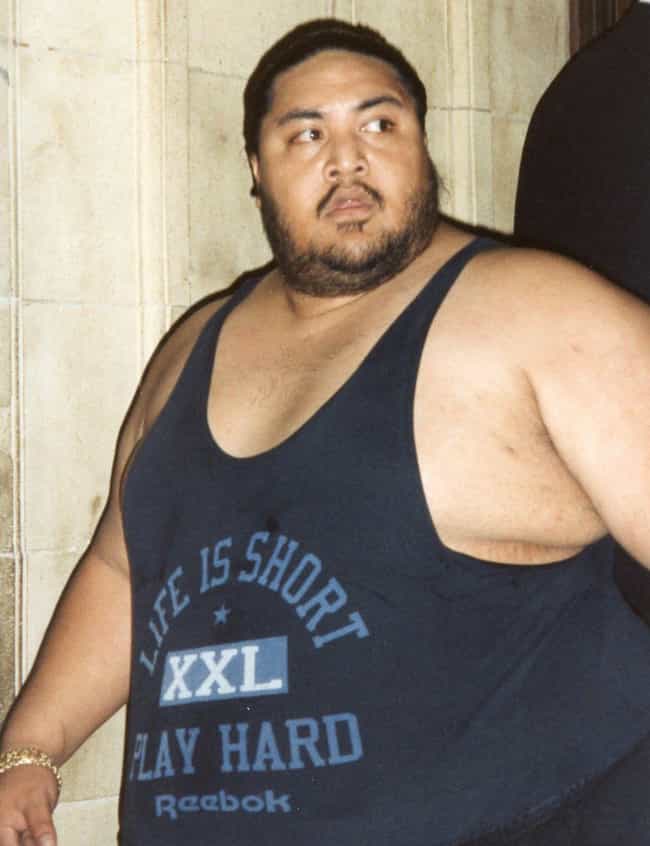 Rodney Anoa'i died in a hotel room in Liverpool, England while on an independent wrestling tour. The cause of death was widely reported to be a heart attack but it was actually a pulmonary edema. An autopsy showed a build up of fluid in his lungs. At the time of his death, Yokozuna weighed 580lbs.
Bam Bam Bigelow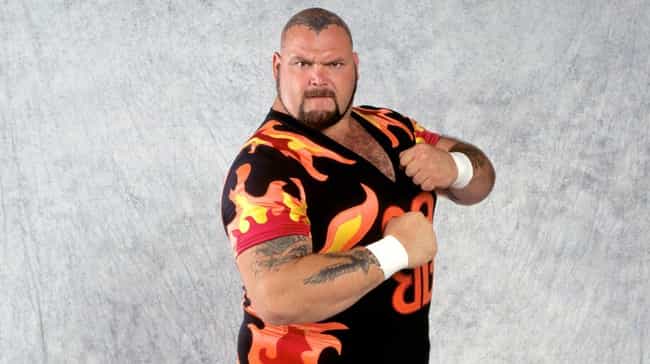 Bam Bam was found dead in his Florida home by his girlfriend. The Autopsy revealved that his death was caused by an overdose of multiple drugs in his system including cocaine and anti-anxiety medication. It was also known that he had cardiovascular disease.
Junkyard Dog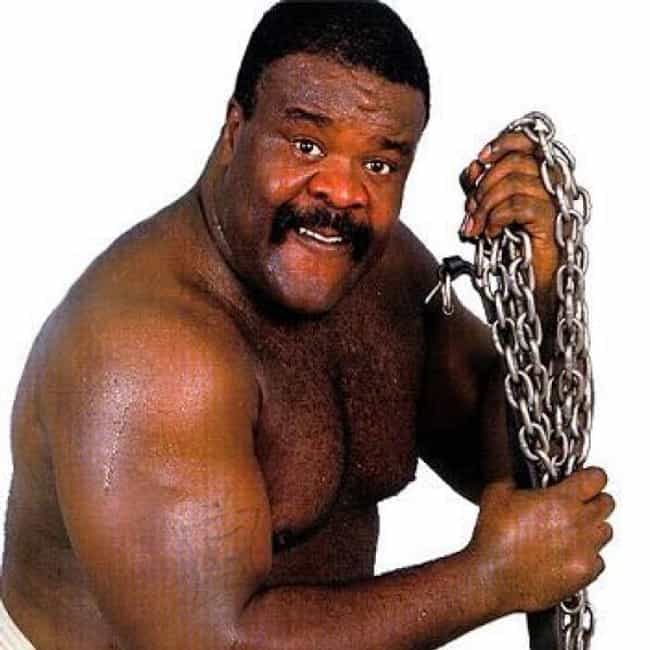 Sylvester Ritter died in a single-car car accident after falling asleep at the wheel. He was driving home after his daughter's high school graduation.
Road Warrior Hawk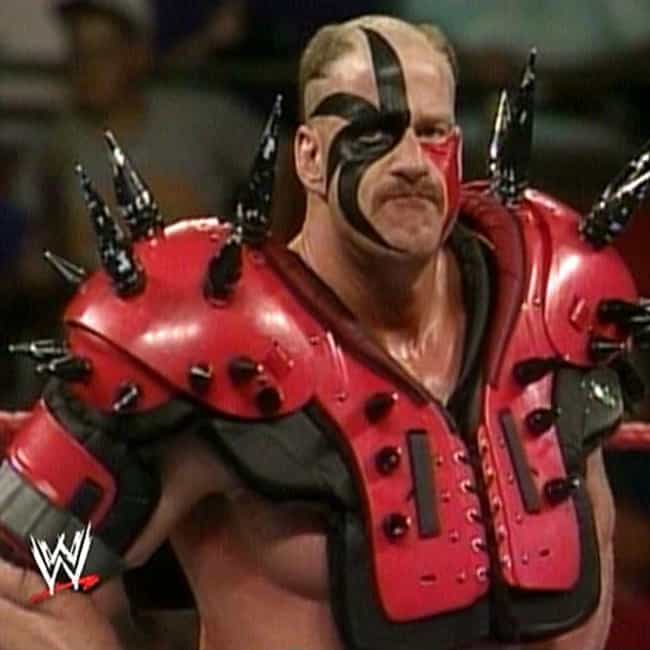 Michael Hegstrand died in his sleep from a sudden heart attack in his Florida home. He was found unresponsive by his wife after he told her he felt tired and was going to take a nap.
Brian Pillman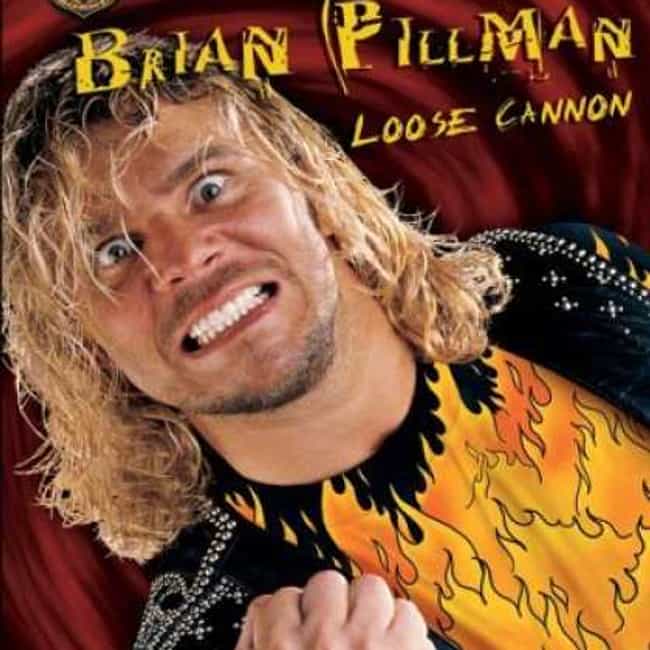 Pillman was found dead by maids in his hotel room the day that he was supposed to wrestle Dude Love (Mick Foley) at the WWE Pay Per View Badd Blood: In Your House. The cause of death was later revealed to be a heart condition called anteriosclerotic heart disease.
Kerry Von Erich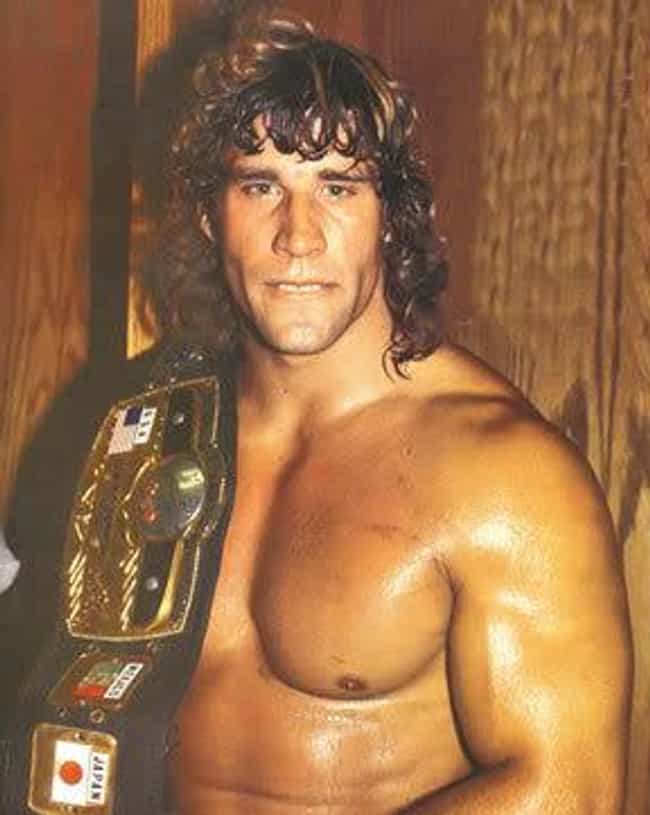 Kerry committed suicide at this father's ranch in Texas by shooting himself in the heart. Two of his brothers also committed suicide.
Luna Vachon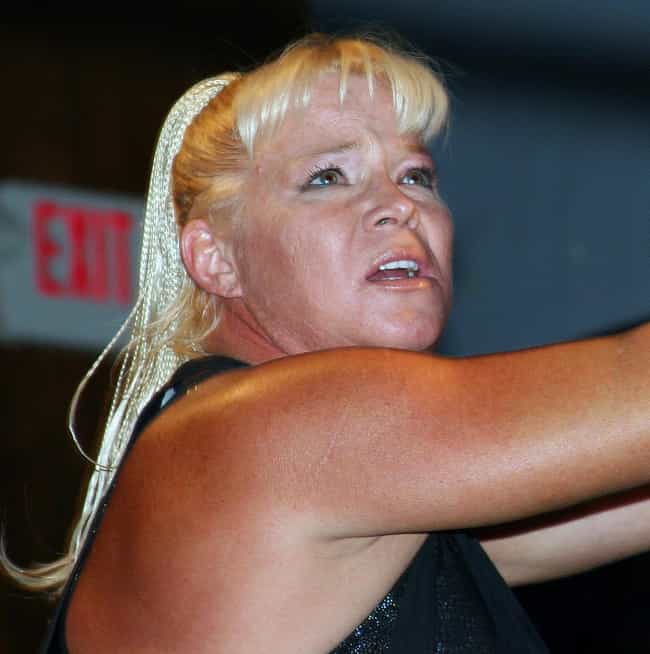 Gertrude Vachon was found dead in her Florida home. It was ruled that she died from an overdose of oxycodone and benzodiazepine. Investigators found crushed pill residue and snorting straws at various locations around her home. She had previously entered drug rehab, paid for by WWE.
Viscera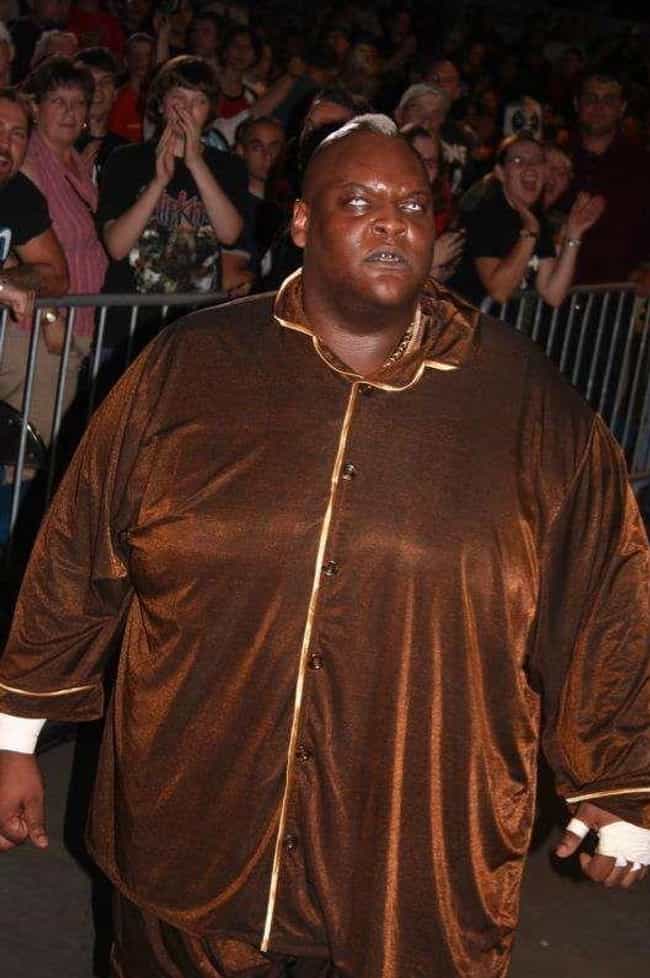 Nelson Frazier, Jr. died of a heart attack four days after his 43rd birthday.
Chris Candido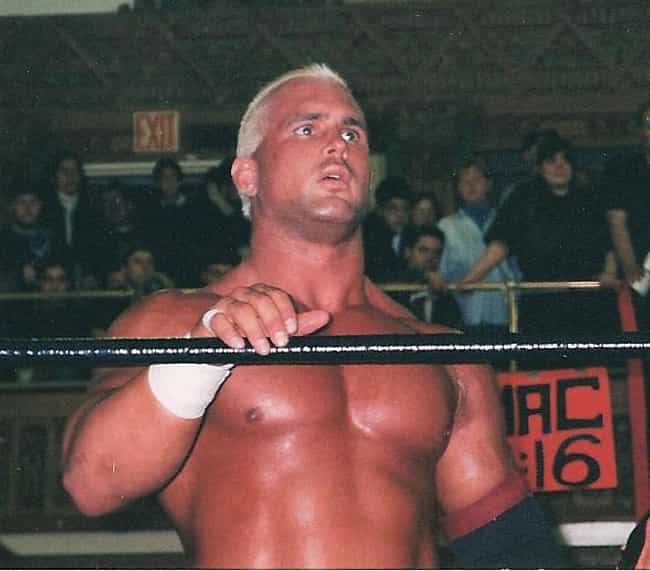 According to his brother, Johnny, Candido died from a blood clot that was a complication from surgery. He was also diagnosed with pneumonia and had his lungs drained shortly before his death.
Dino Bravo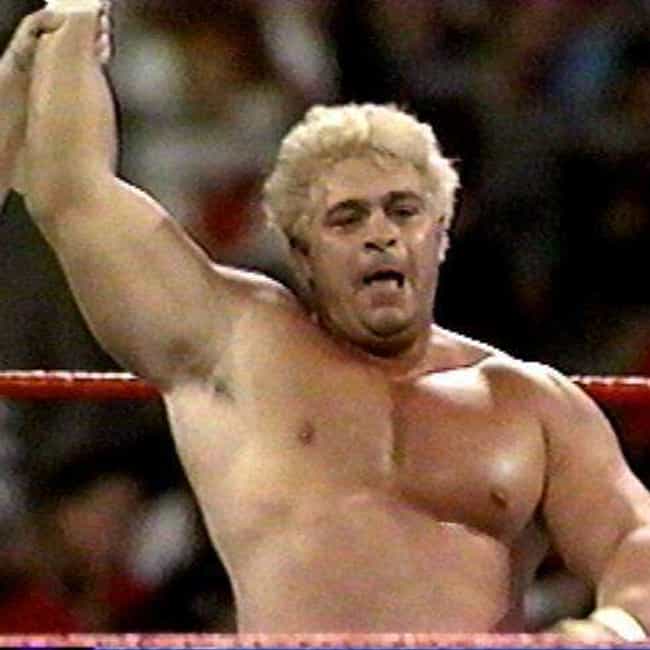 Adolfo Bresciano was shot 17 times while watching a hockey game in his home. It is largely believed that his role in an illegal cigarette smuggling business in Canada and dealings with the mob are to blame for his unsolved murder.
Brian Adams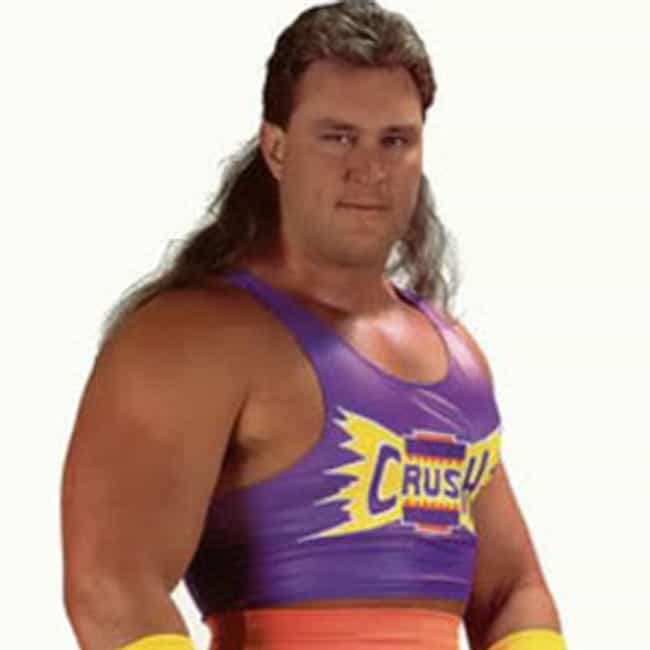 Adams was found unconcious in bed by his wife in their Florida home. He was pronounced dead by paramedics when they arrived.
Hercules Hernandez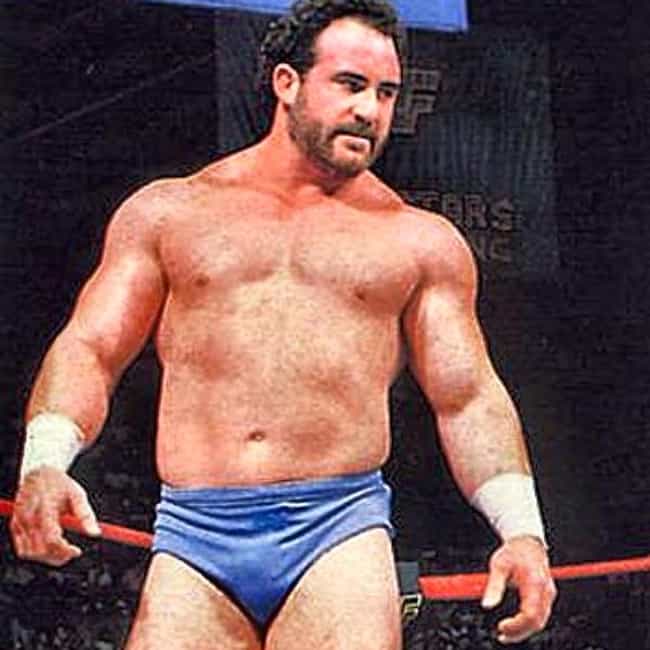 Raymond Fernandez died in his sleep at his home. His wife claims that his death has been attributed to heart disease.
Crash Holly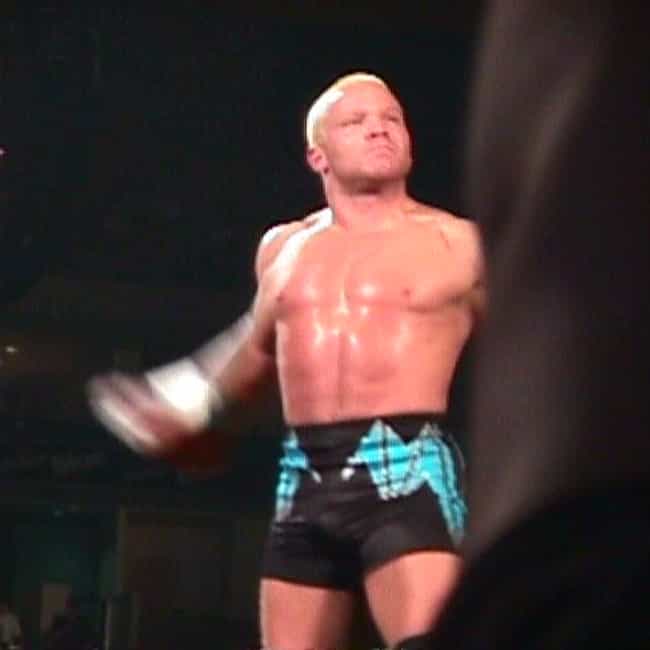 Mike Lockwood died at fellow wrestler Steven Richards' home in Florida. He was discovered in a pool of vomit with empty bottles of carisoprodol around him. He had recently received divorce papers from his wife and his death was ruled a suicide. The cause of death was choking on his own vomit.