We love our fuzzy animal friends, but sometimes they really make a mess of things! No matter how many times they ruin our carpet or destroy our favorite pair of shoes, we still love them more than anything. Here we've gathered an adorable collection of dog shaming pictures that demonstrate the the fact that everybody makes mistakes, even man's best friend. The furry little perpetrators you'll find here come in a vast array of breeds, shapes, and sizes. Despite their differences however, they all have one thing in common: they've been bad, and their owners are putting them on blast. Here you'll find a hilarious collection of canine crimes, pictured alongside the reaction of those who have just committed them. While some of the dog shaming pics you'll see here depict petulant pooches, others feature those who regret nothing.
While the shame is evident on some of these cute, little guilt-ridden faces, others still remain blissfully unaware that the paper detailing their deeds could be anything but a certificate of achievement. After all, what helpful pooch would suspect that mom could feel anything but gratitude to find that recently-puked vomit spot licked spotlessly clean? What homeowner wouldn't be thrilled to return home to discover that their well-mannered dog had been nothing but gracious to the mysterious masked visitors who just left with the new flat screen? Whether they're shrouded in guilt, shameless, or just clueless, one thing is for sure: these adorable dogs are sure to keep you grinning as they pose for some of the best dog shaming photos the Internet has to offer!
This Overly-Enthusiastic Security System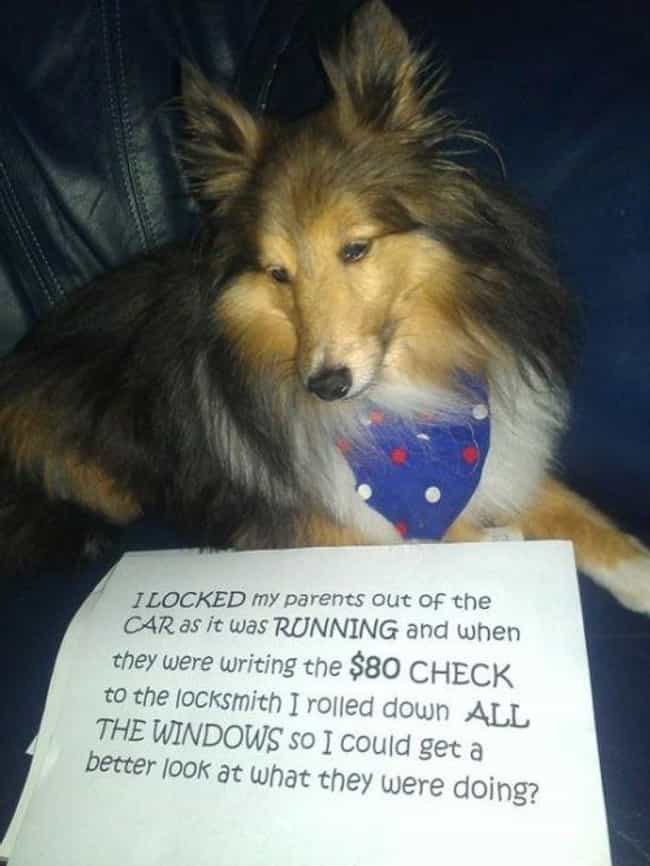 This Super Stealth Burger Snatcher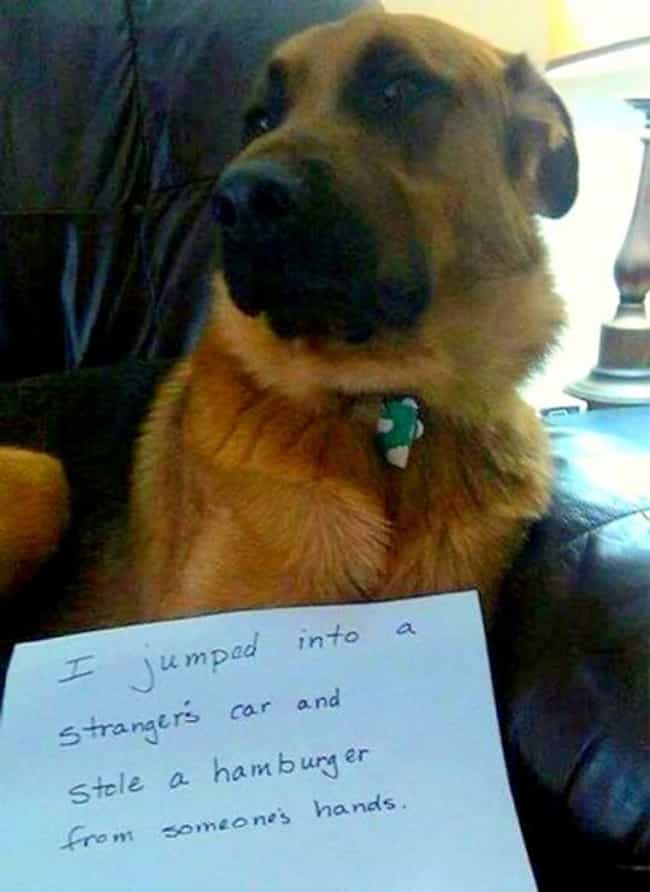 This Early Childhood Education Champion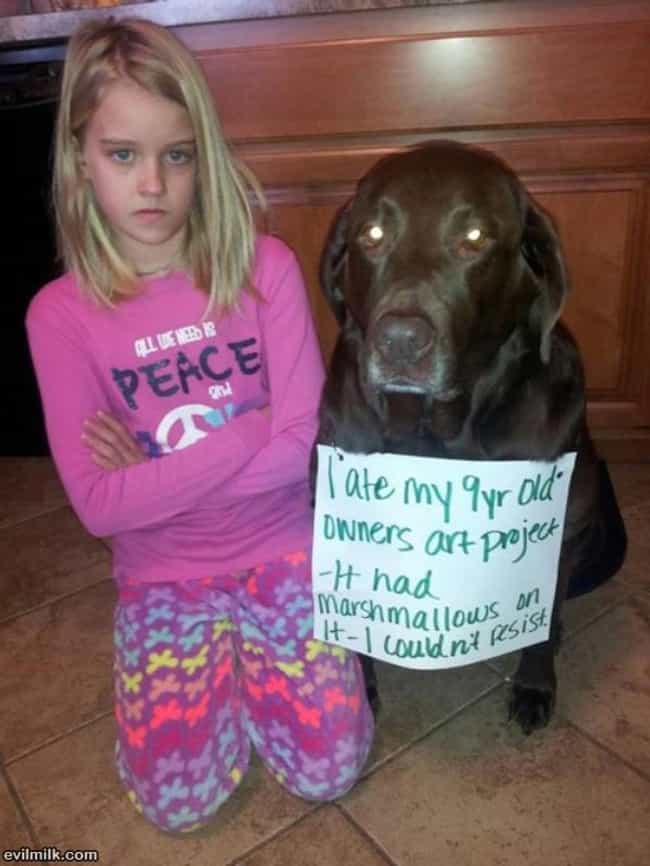 This Pool Hopping Pair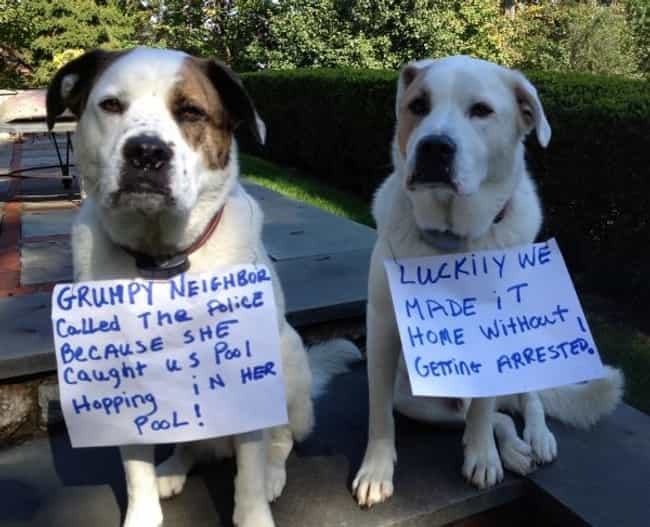 Teamwork. We Has It.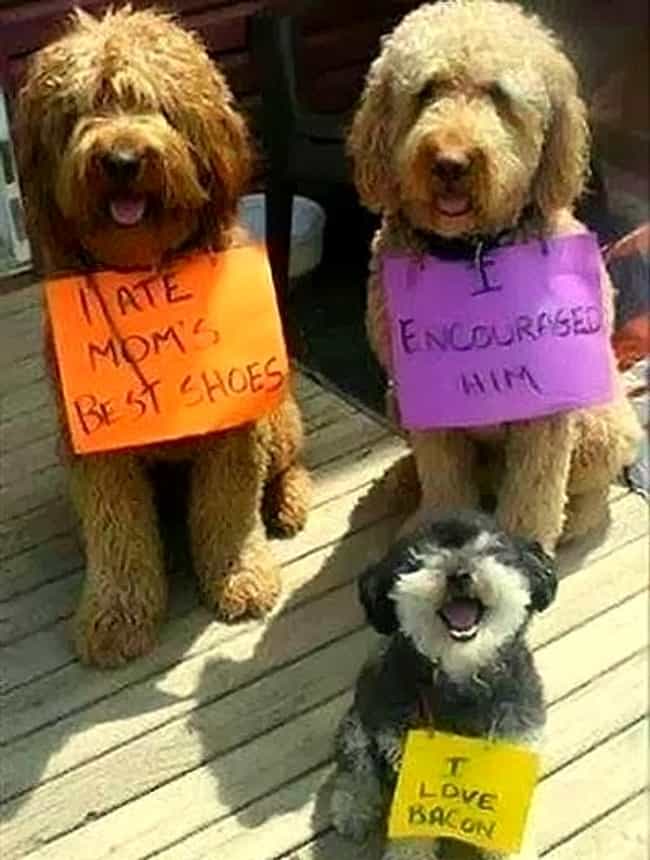 This Young Jedi
Maybe This Is Why There Weren't Any Dogs in the Stable with Mary & Joseph on the First Christmas Eve…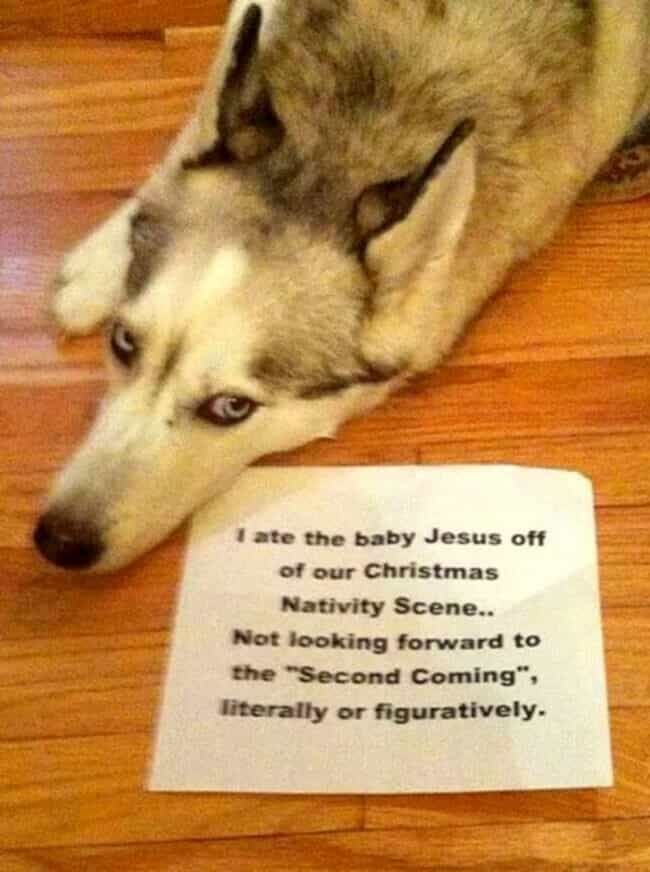 This Little Guy Regrets Nothing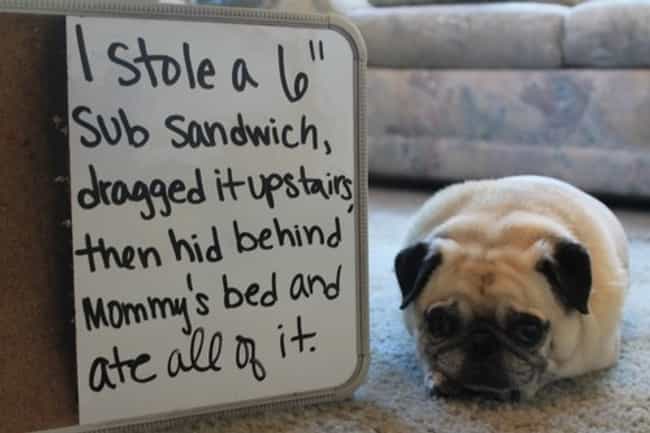 This Shower Curtain Tailor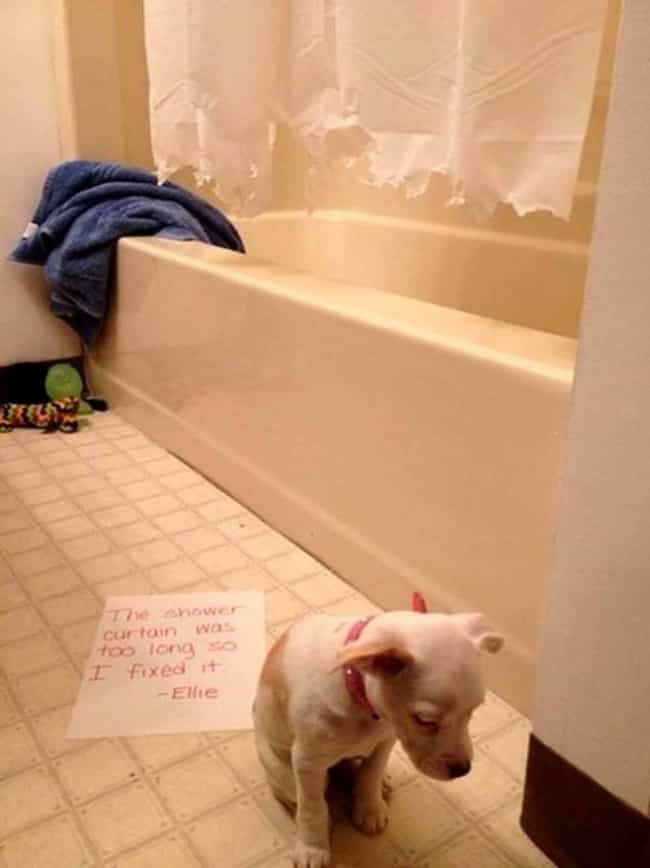 It's Not Like Humans Need Toilet Paper… Right?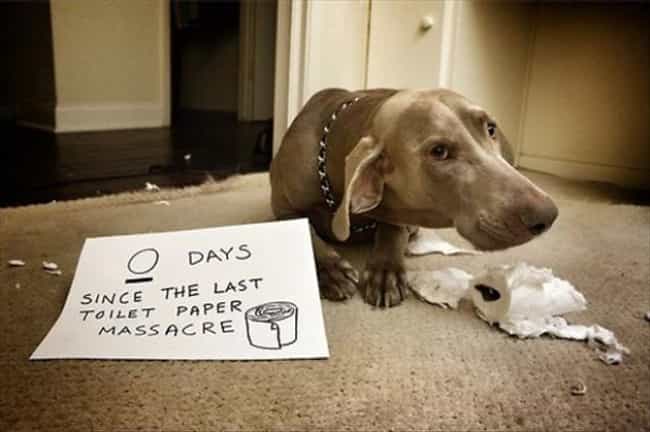 World's Worst Match Maker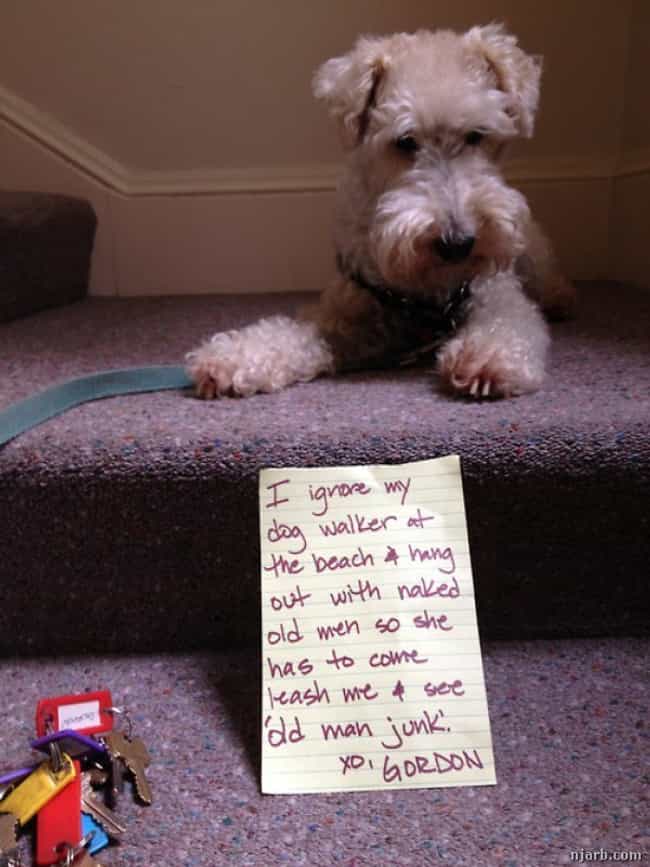 "They See Me Rollin'. They Hatin'."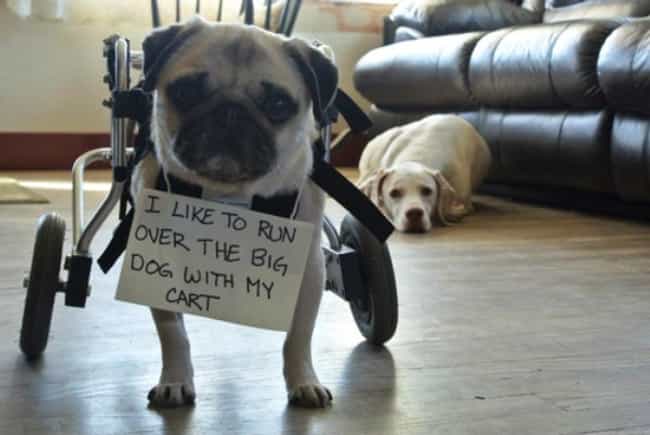 "Alright, Mr. DeMille, I'm Ready for My Close Up."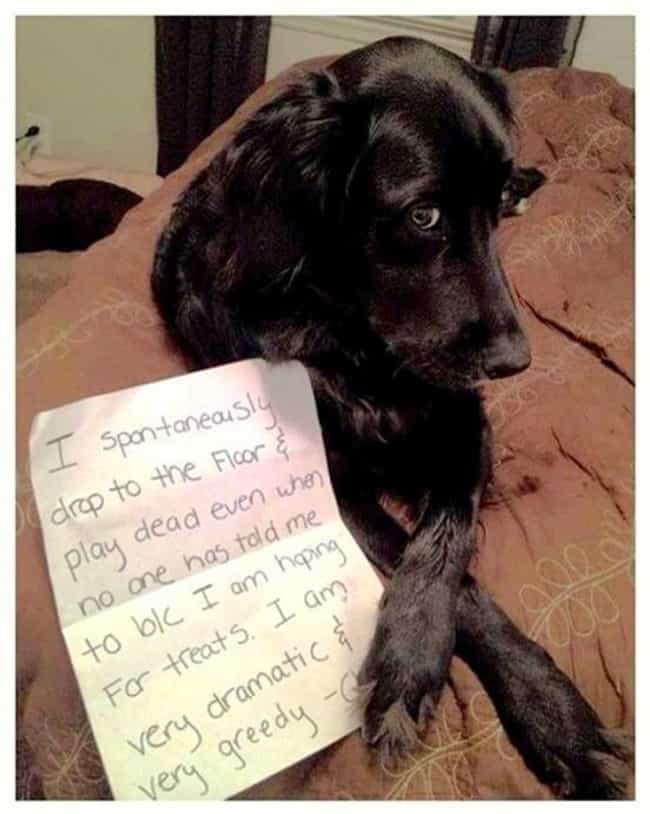 Maybe She's Born With It. Maybe It's Maybelline.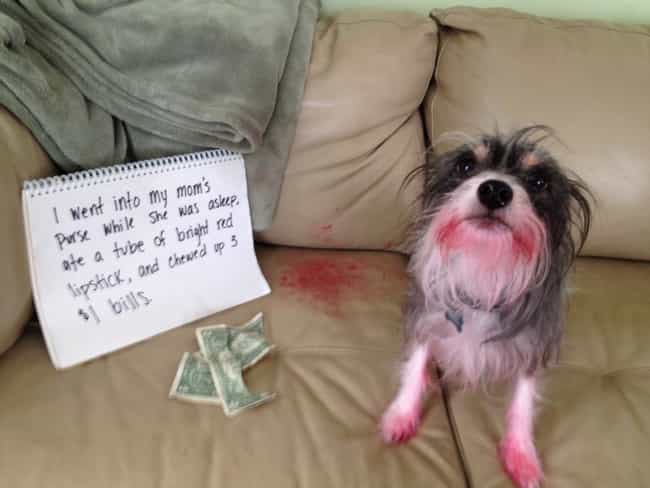 This Overly Delightful Door Greeter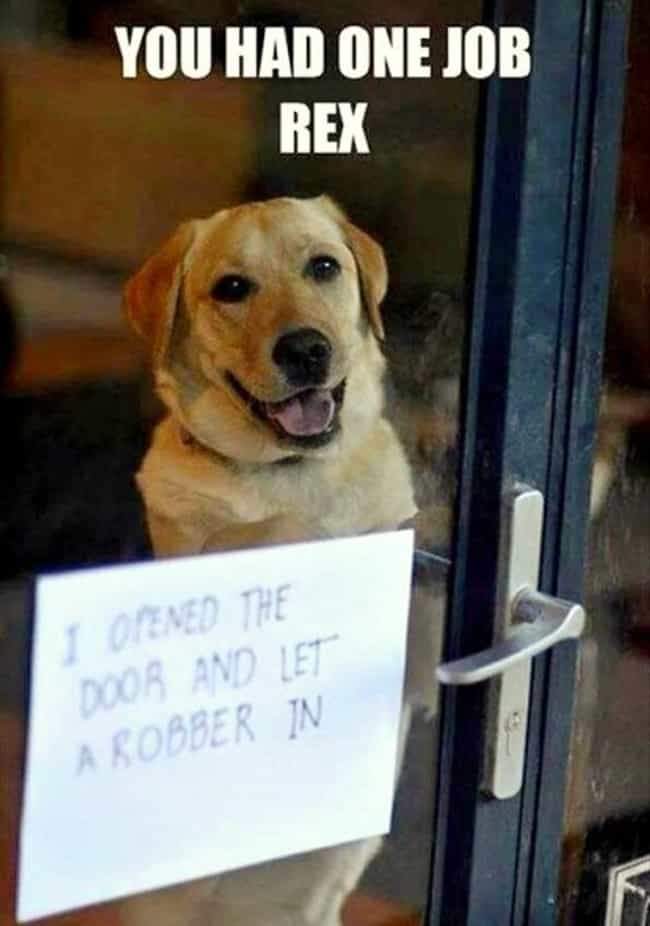 This Modern Artist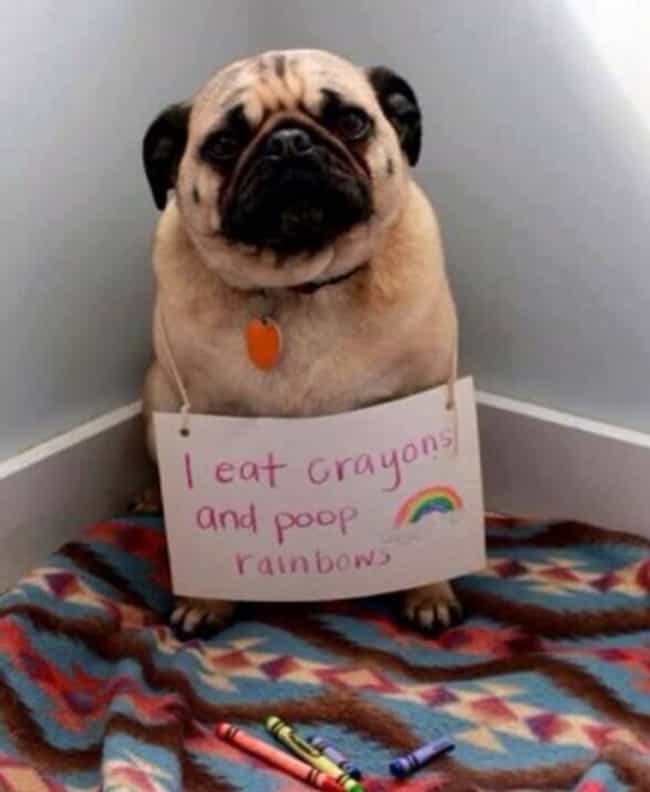 "He Wouldn't Stop Staring."
At Least Now You Have a Ready-Made Halloween Costume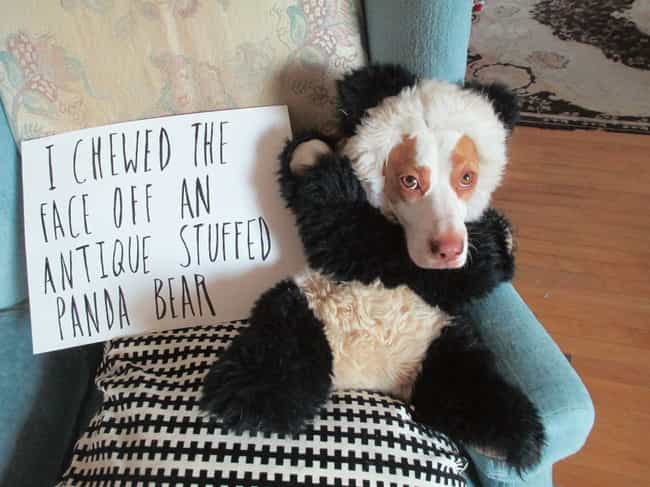 We've All Had a Rough Night Like This, Haven't We?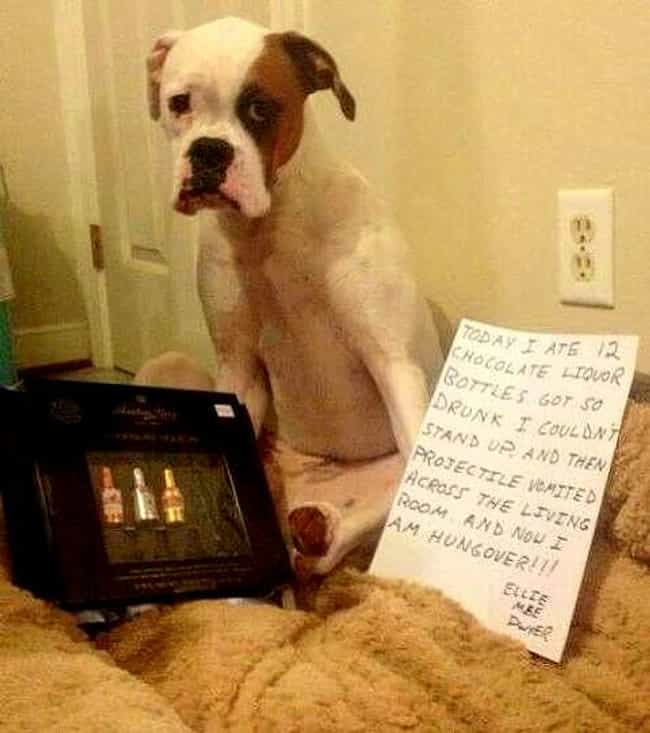 I Don't Think That's Why They're Called "Golden Delicious Apples"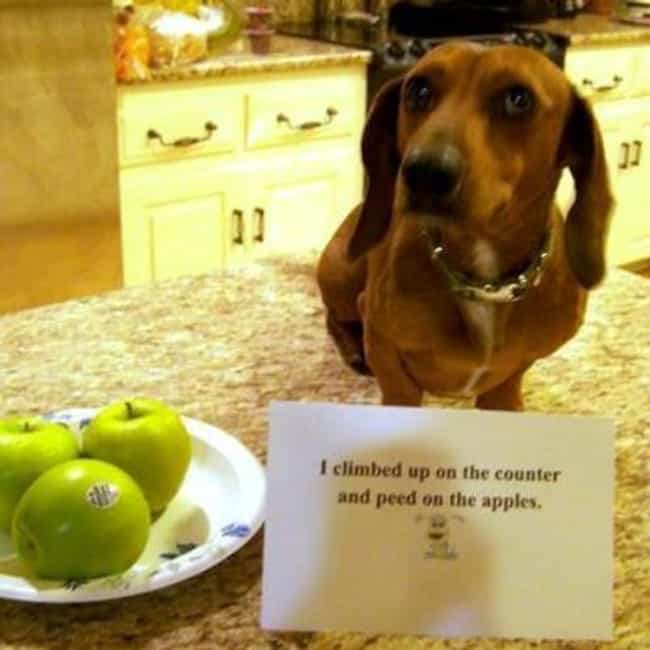 "I Laugh in the Face of a Moving Target."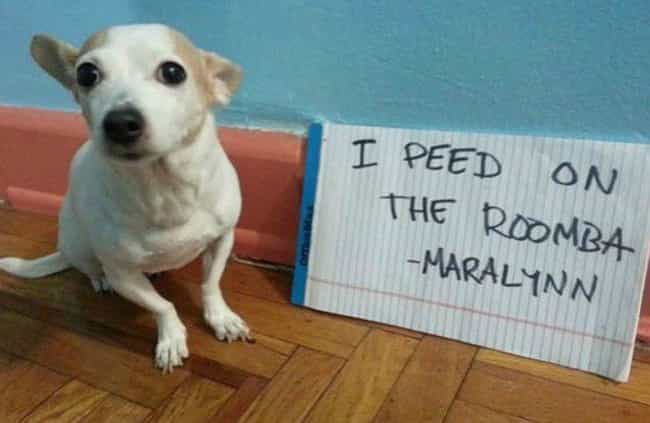 This Aspiring Architect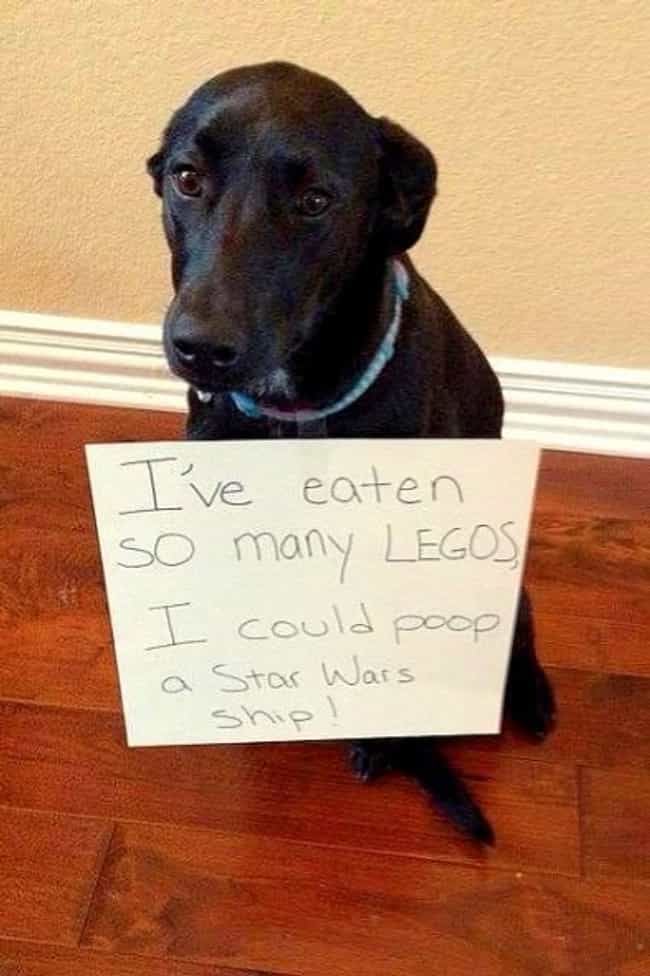 The Most Dangerous Pants Wrangler
"I Prefer to Call It Enthusiastic Hugging."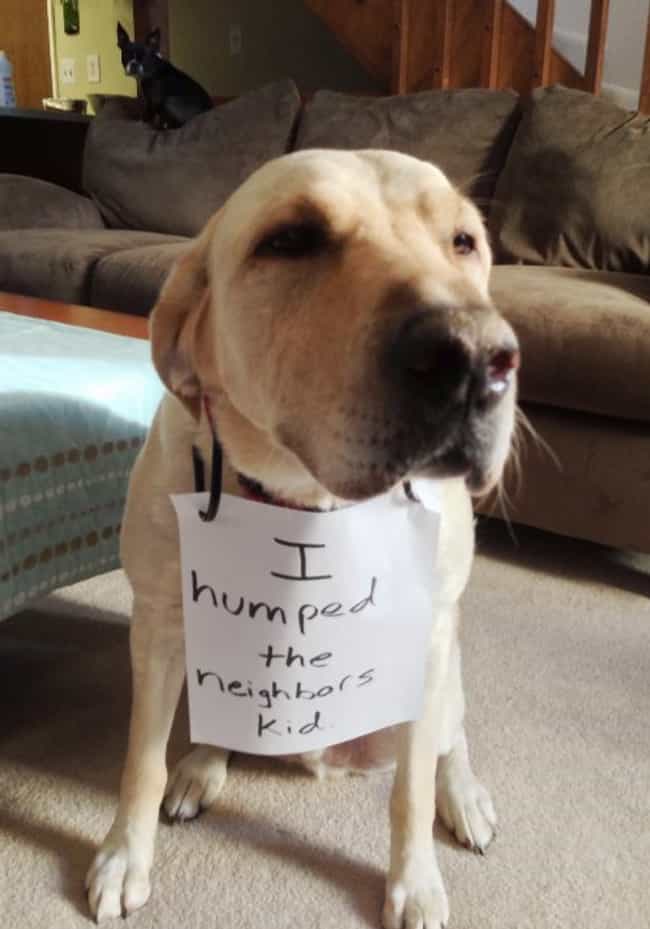 "It Sounded Flawless On Paper."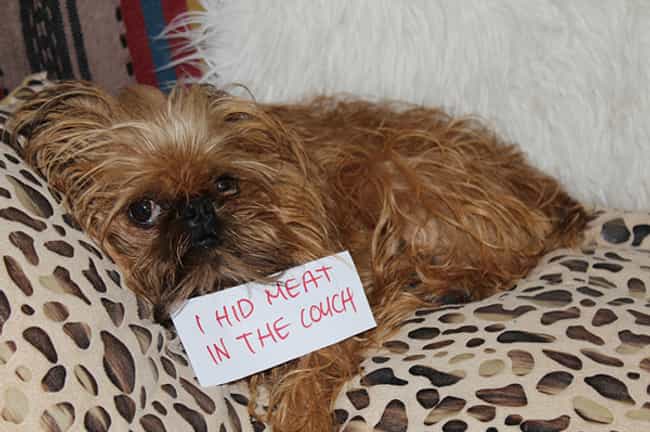 Step One: Admitting You Have a Problem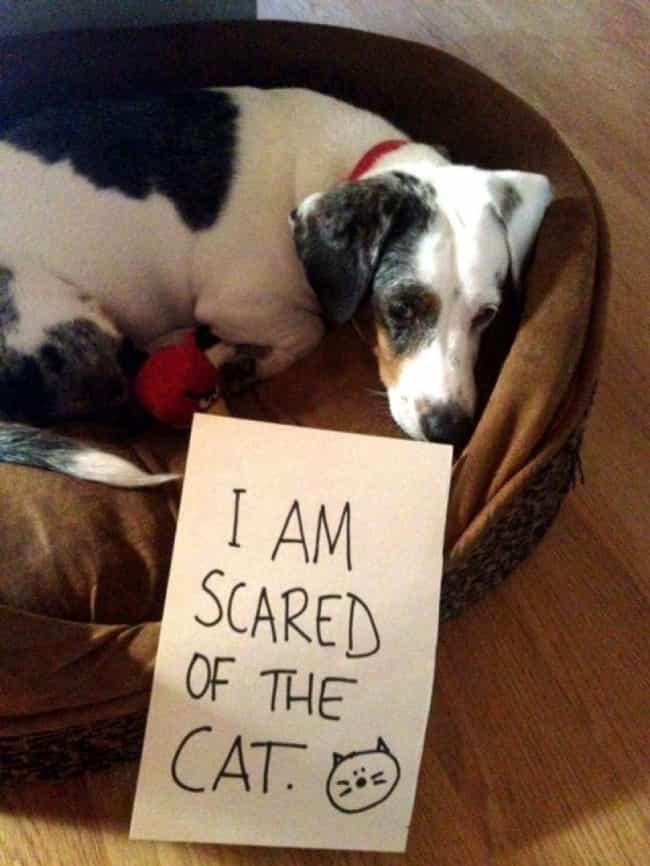 This Selective Chewer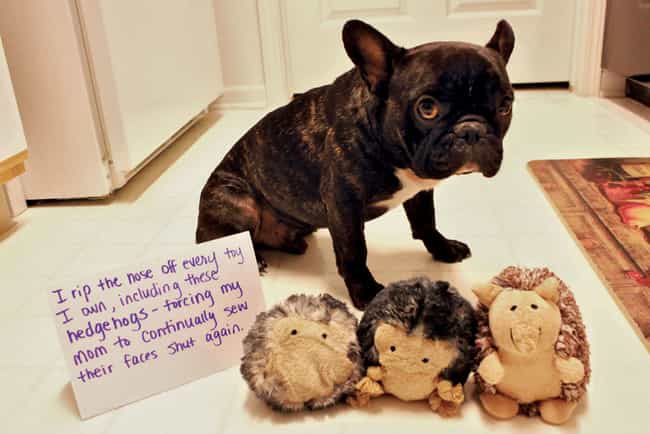 "She Looked Suspiciously Hydrant-Like."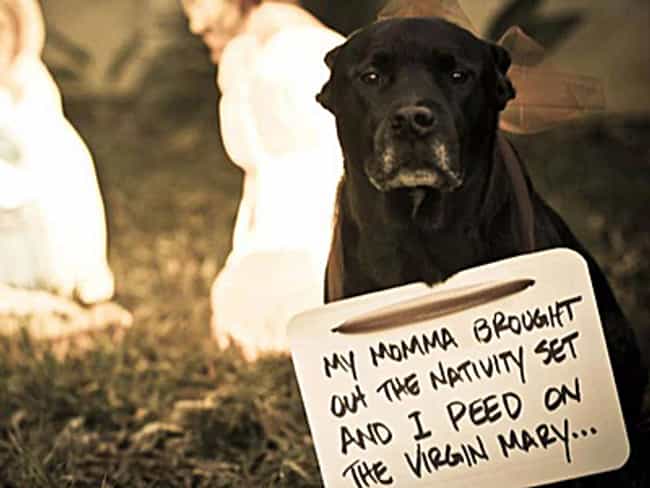 This Party Pooper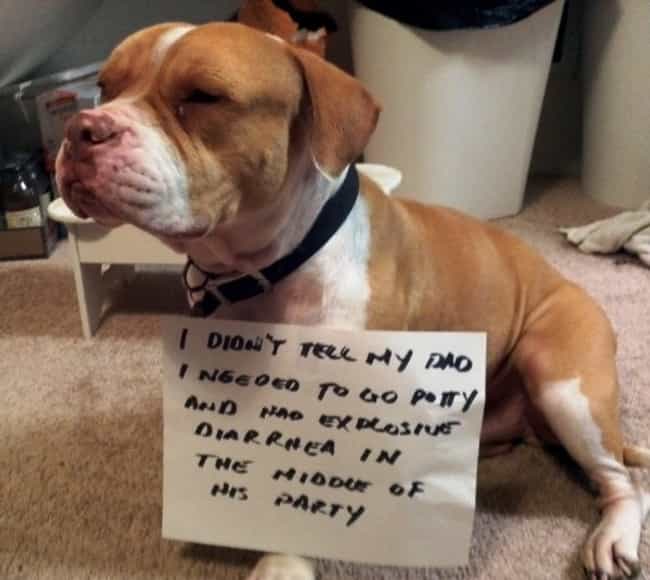 There's a Fine Line Between "Friendly" and "Sex Offender"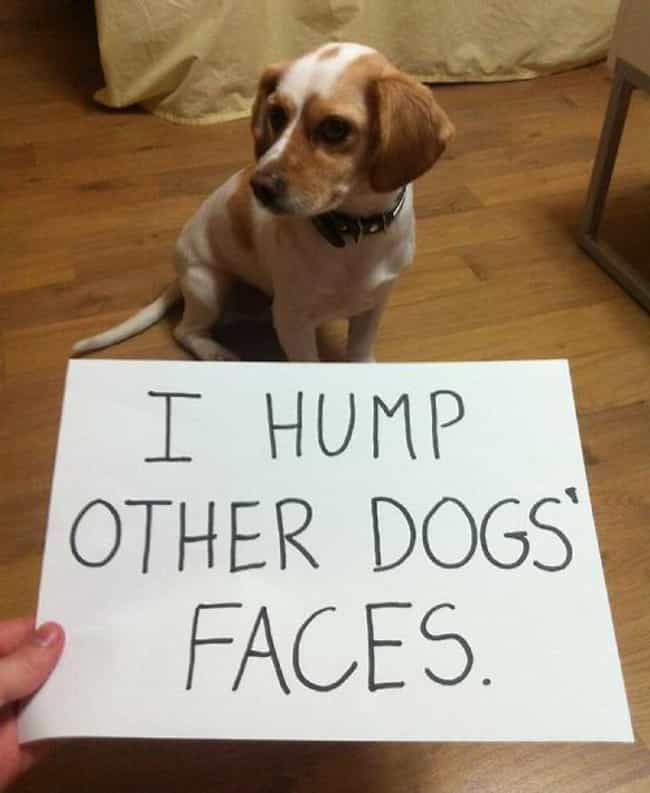 "Where's Your Summer Fur Coat? Oh Right."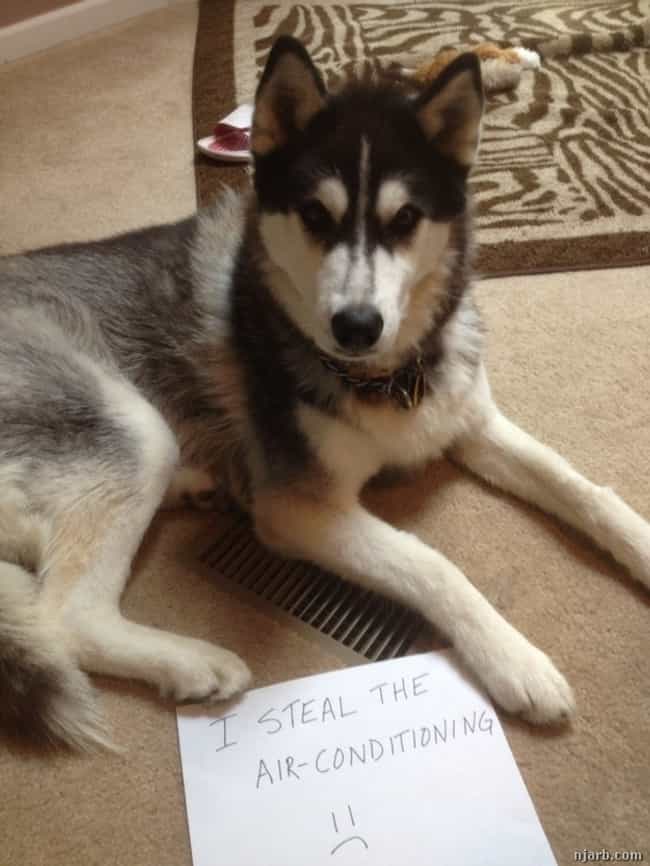 A Guard Dog's Job Never Ends. Never.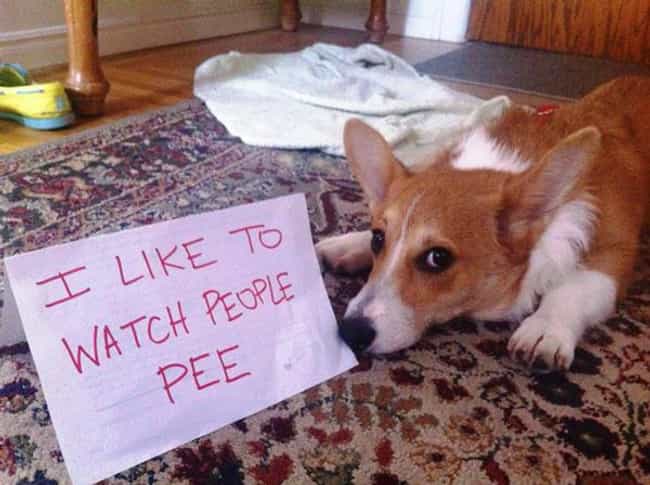 This Double Touble Tag Team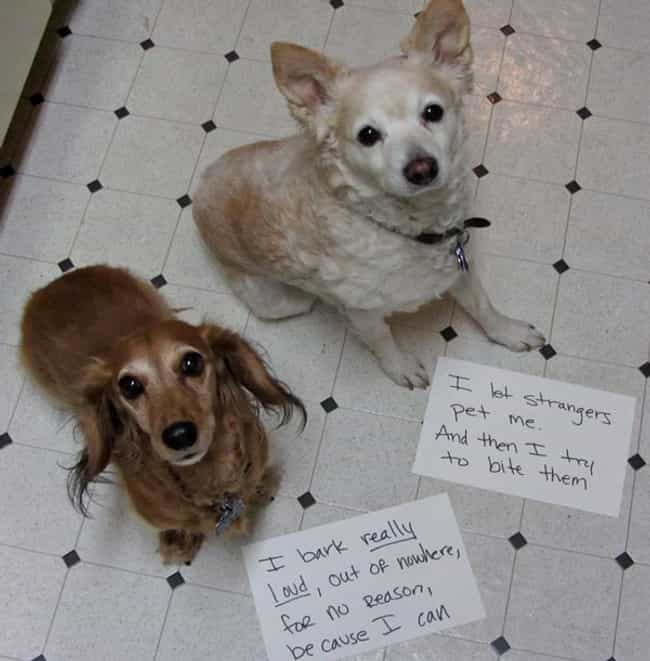 This Dog Has An Incredibly Advanced Palate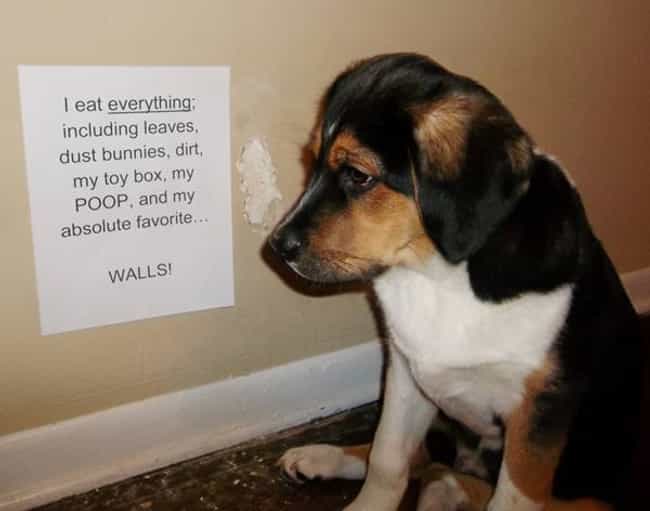 The Opposite of Santa's Little Helper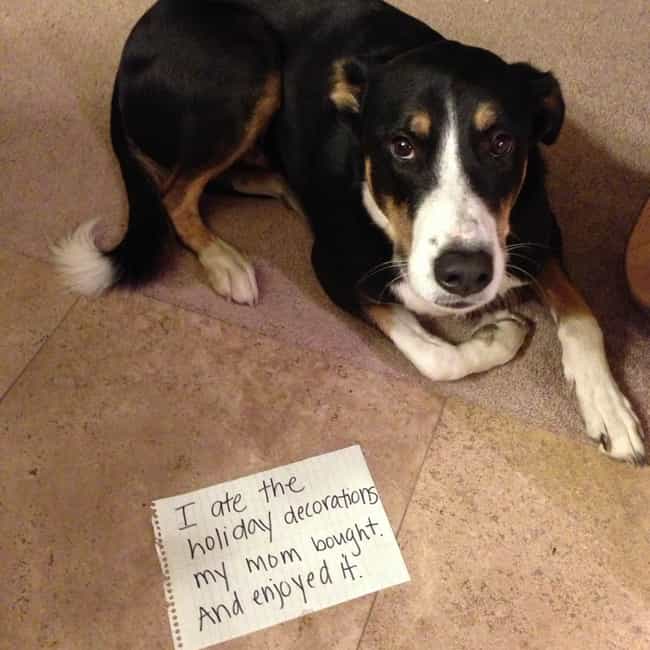 Maybe if This Little Guy Blends in to the Cushions, His Owner Won't Know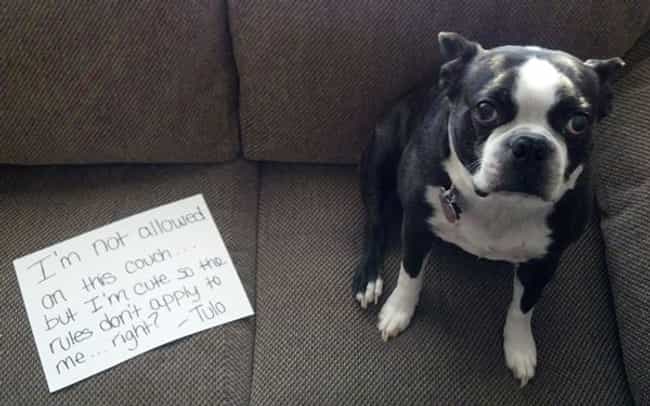 This Live-In Interior Decorator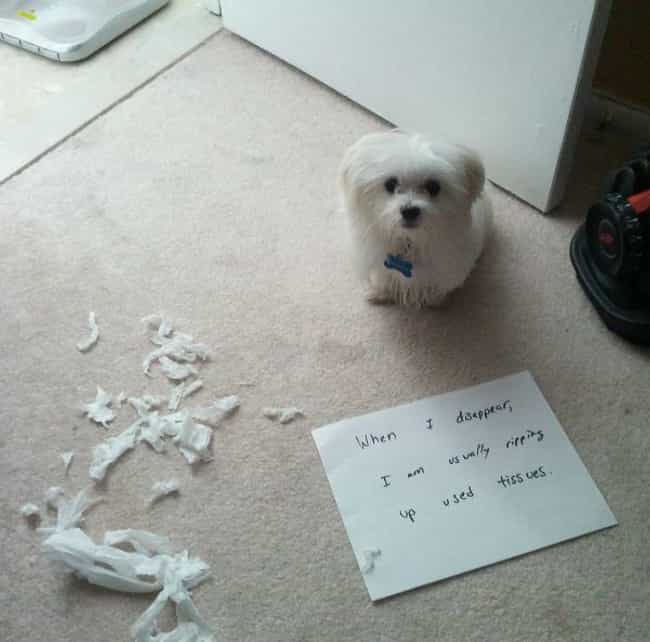 What? He Was Just Trying to Help!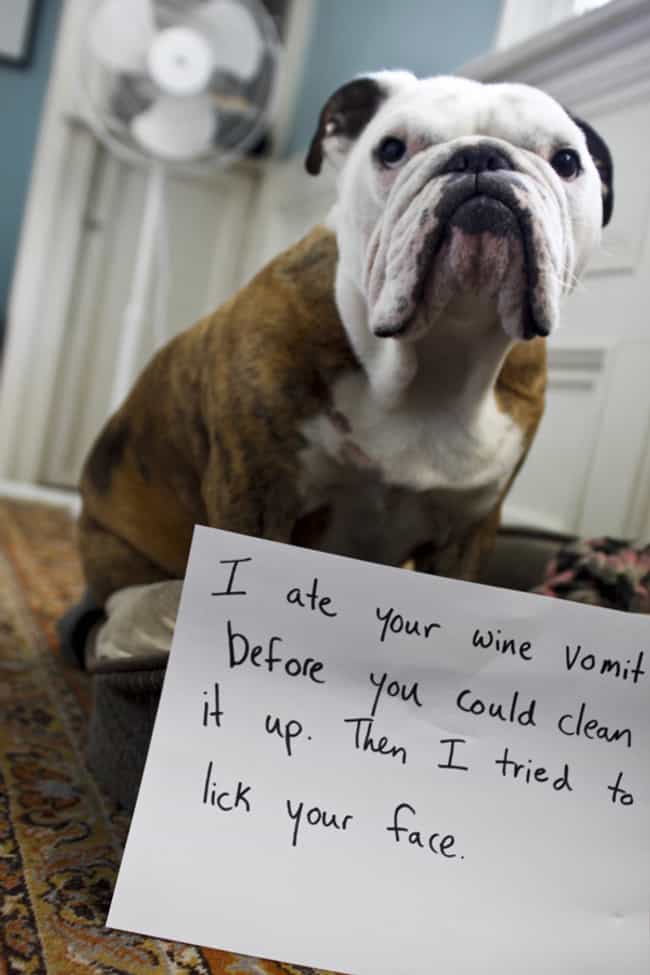 "It Was Masquerading As a Water Bowl."
Just Like That Harper Lee Book