Have you ever found yourself at the museum with your art-loving friends and felt like you were the only one who just didn't get it? Have you always had a hard time figuring out the allure of all those old oil paintings that your art history teacher loves? Maybe you just weren't looking at those boring old art pieces the right way. Let this collection of art history Snapchats convince you that art can be fun… and totally relatable.
Below you'll find "modern art" redefined in a way that has nothing to do with cold museums or vague paint splashes on a blank canvas. Join us as we celebrate these revamped classics, which are guaranteed to give you a grin. Here you'll find all the mindless irreverence of Snapchat, combined with historic paintings that you never knew had such personality!
It's time to get your history on with these clever art Snapchats! You'll enjoy historic scenes, (like the earliest drunk shaming pranks ever caught on canvas) and precious family moments (like a baby on baby tickle fight). Plus, you may even learn a little something about religion (like that the Apostle Luke was a clown and Judas was a very handsy drunk).
Get ready for a blast from the distant past, in an exhibit we can guarantee you'll like better than anything at the LA County Museum of Art! Enjoy these funny Snapchats!
All the Other Marble Heads Are Doing It!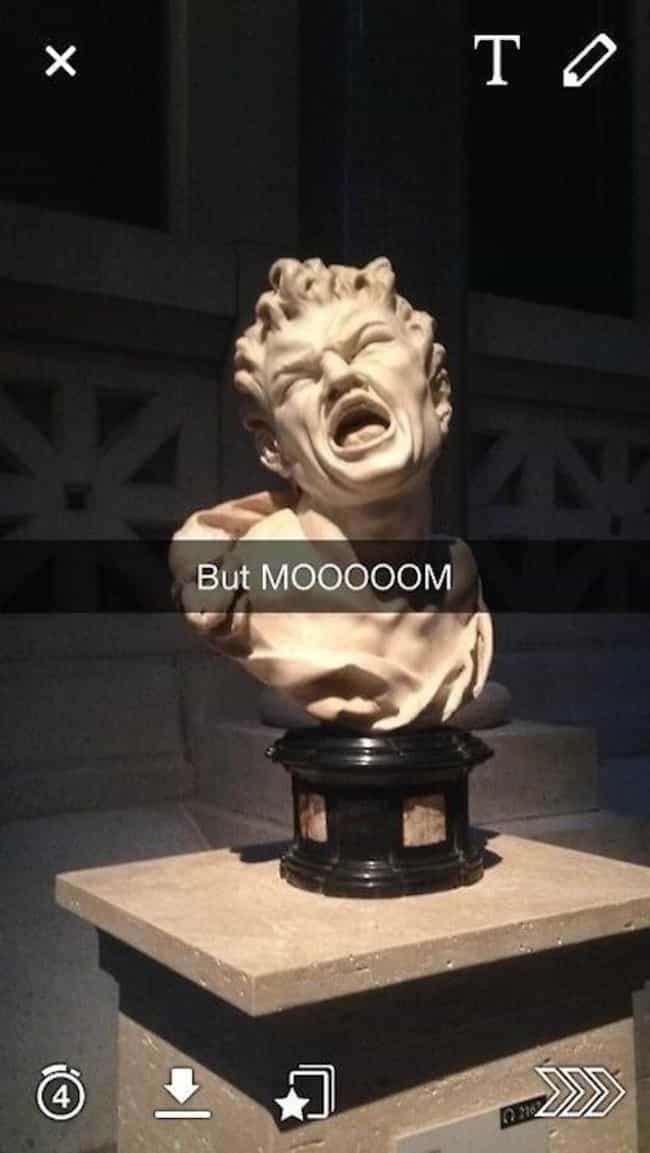 What About from This Angle?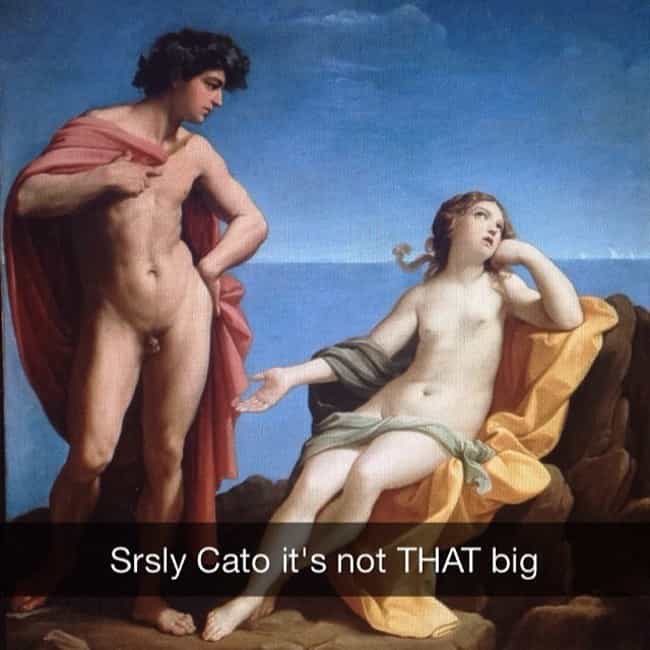 Not a One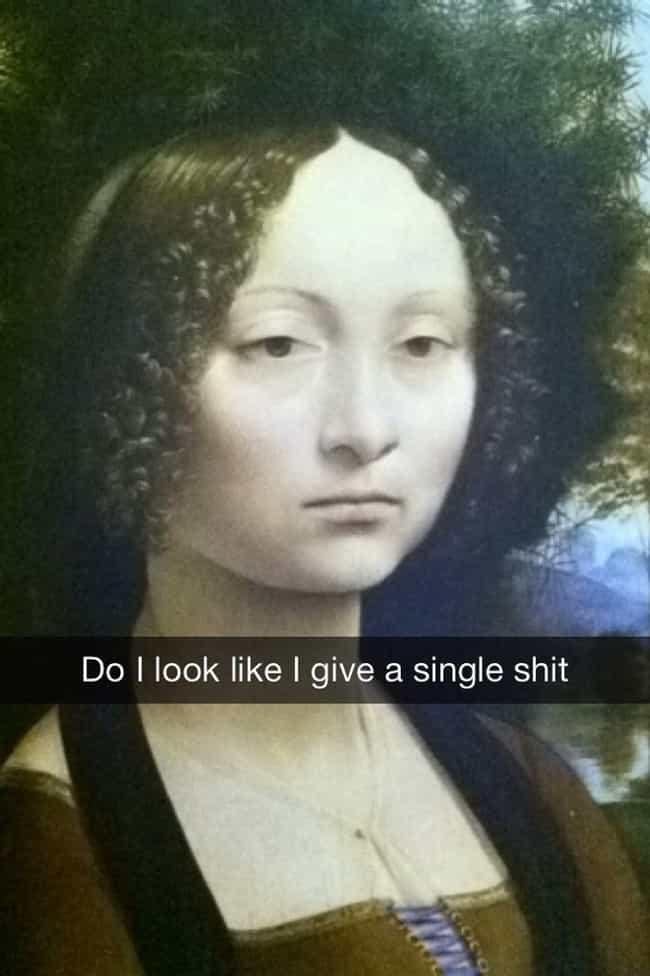 Epic Scourge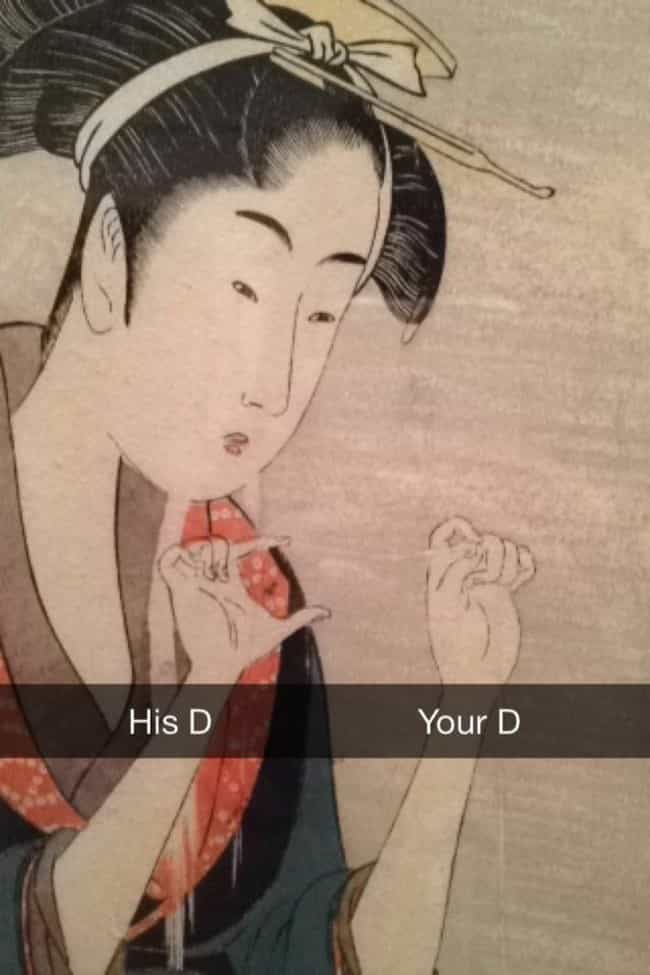 Luke: The Class Clown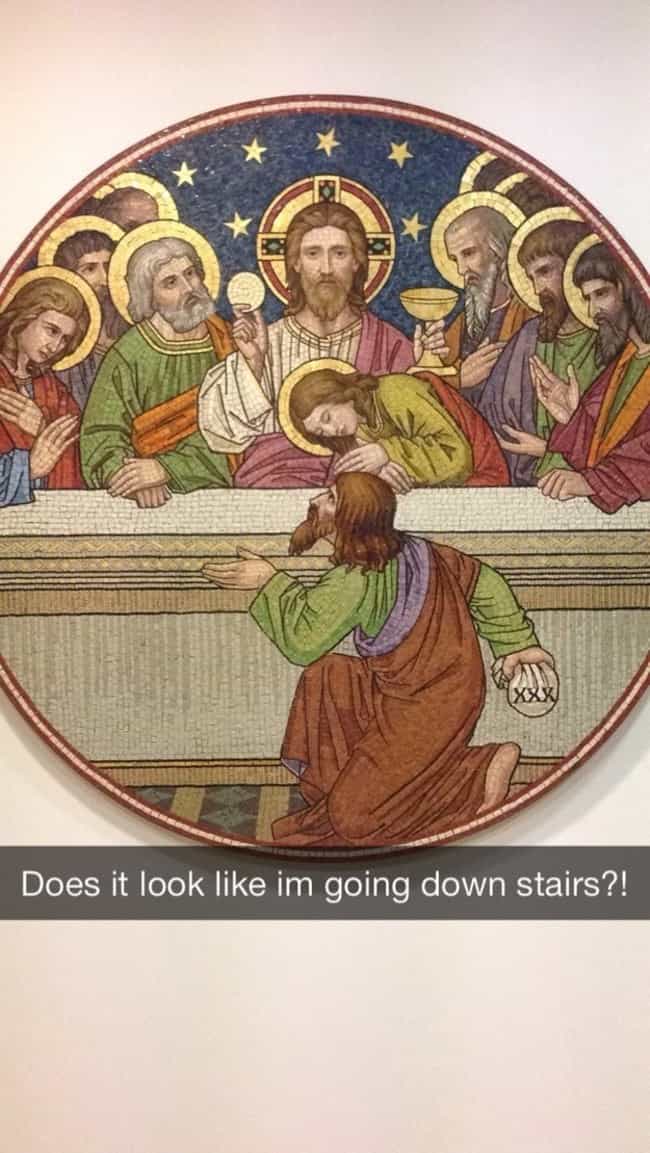 Ain't Nobody Got Time for That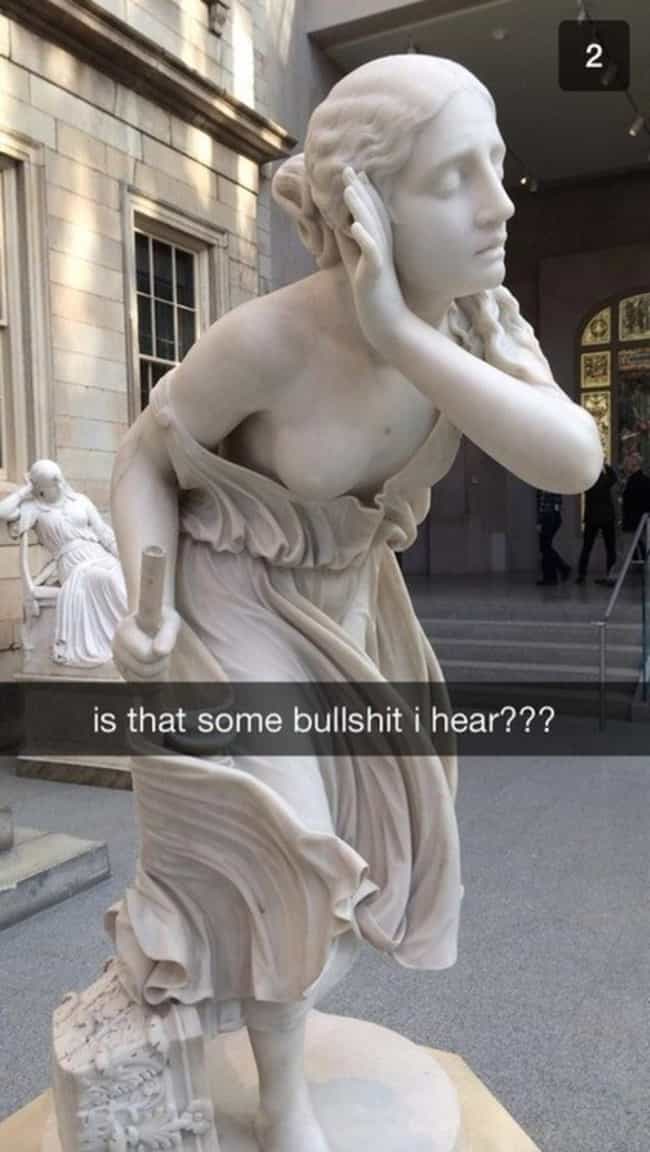 Emo Before Emo Was In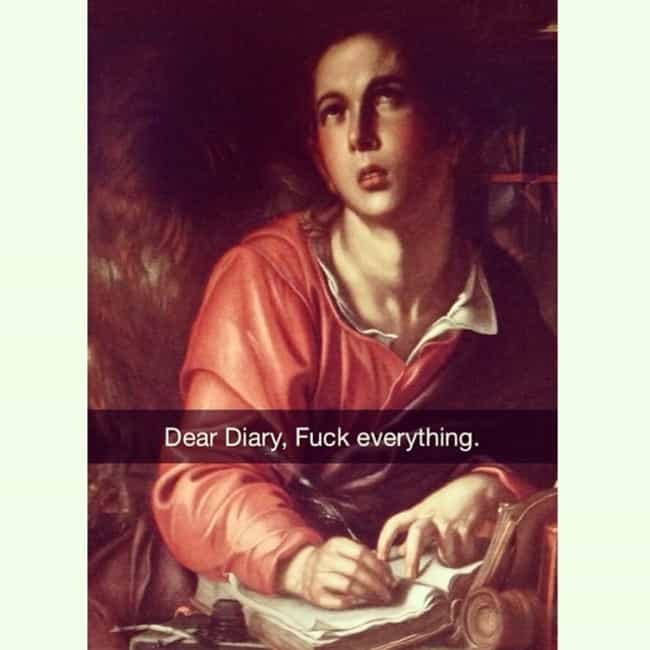 Don't Even Think About It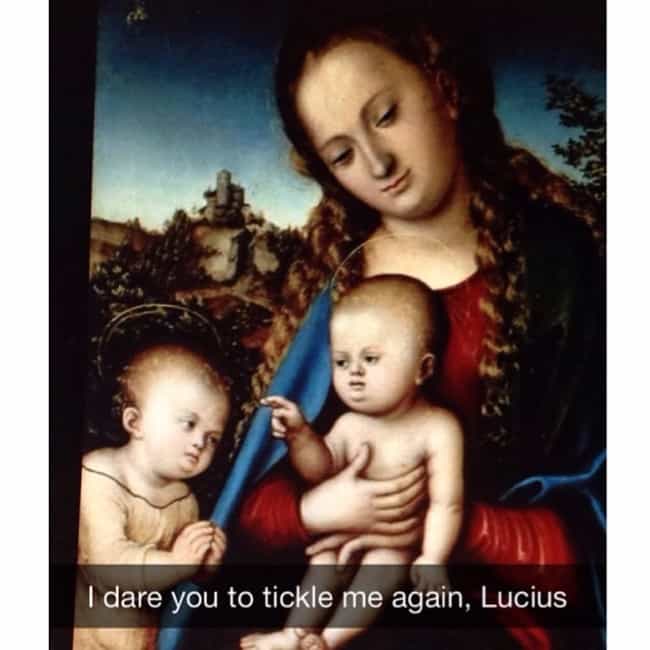 Haters Gon' Hate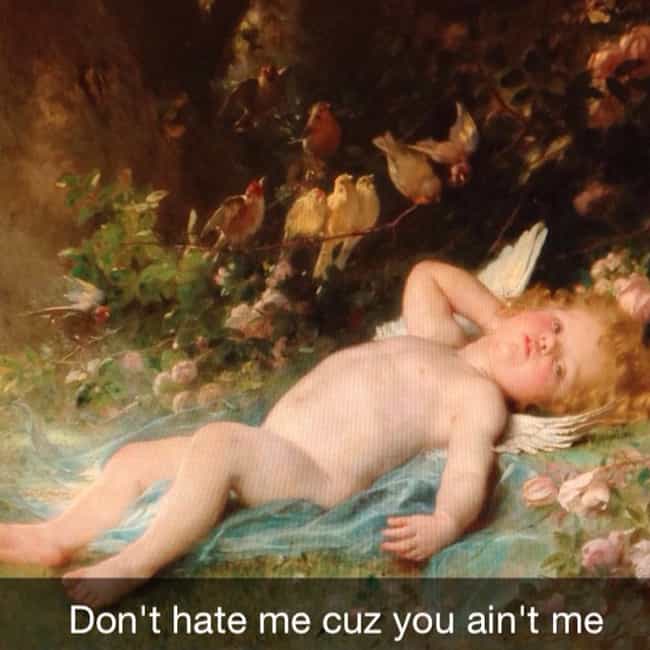 Old School Swag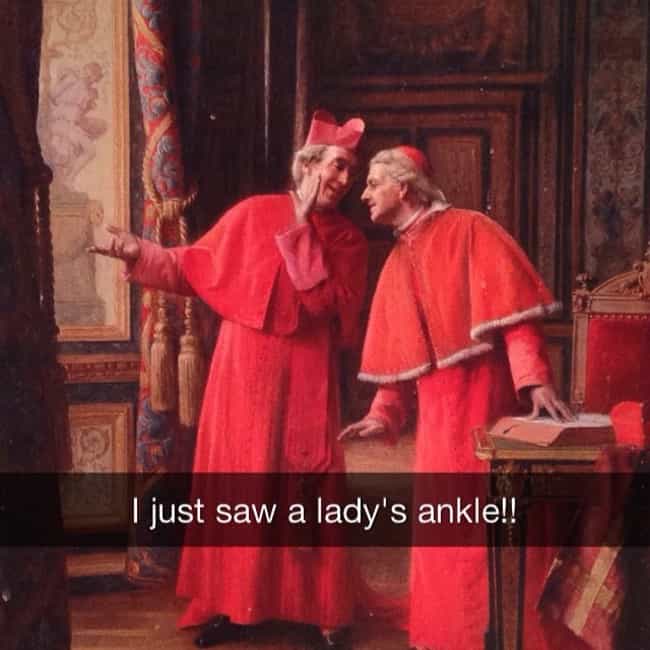 I'm Letchu Finish But…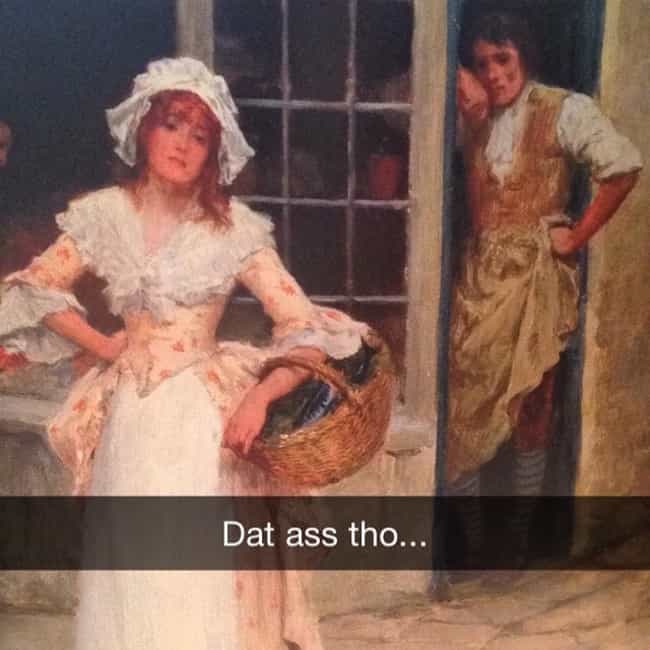 Corset Envy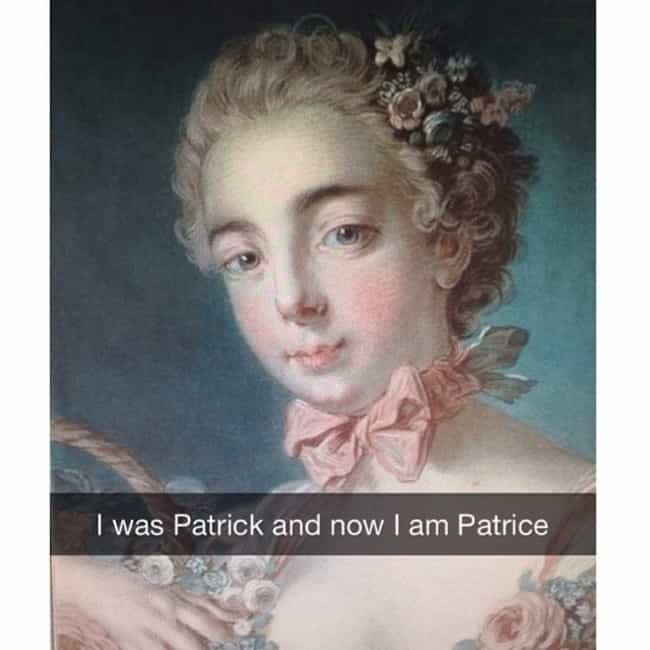 Props-R-Us Discount Rack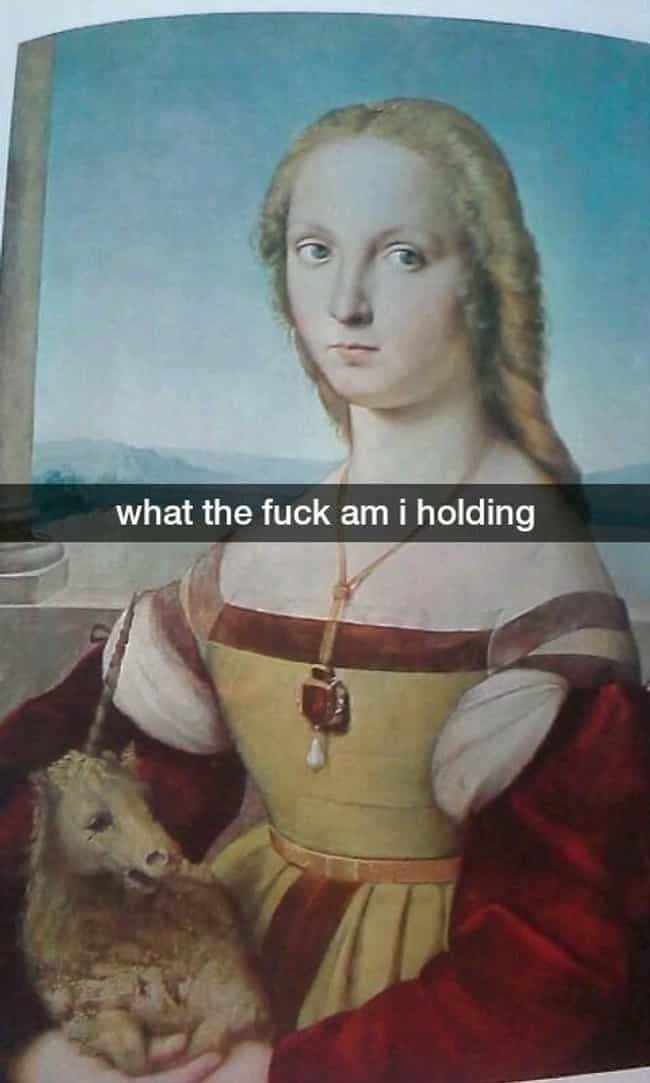 Uh Oh, Folks!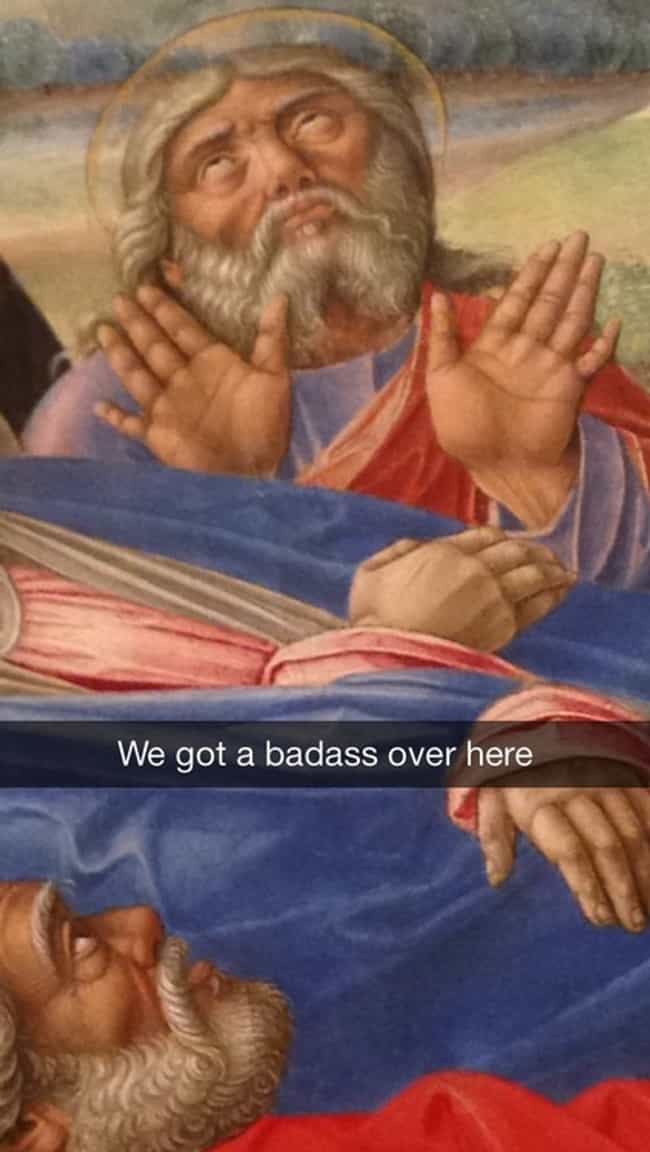 Lemme See Dem Hands, Yo!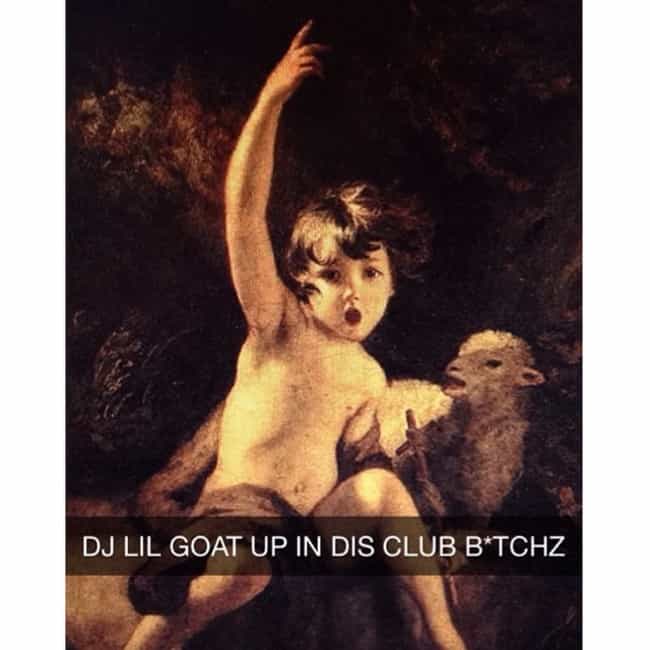 Oh I'm Sorry, I Forget…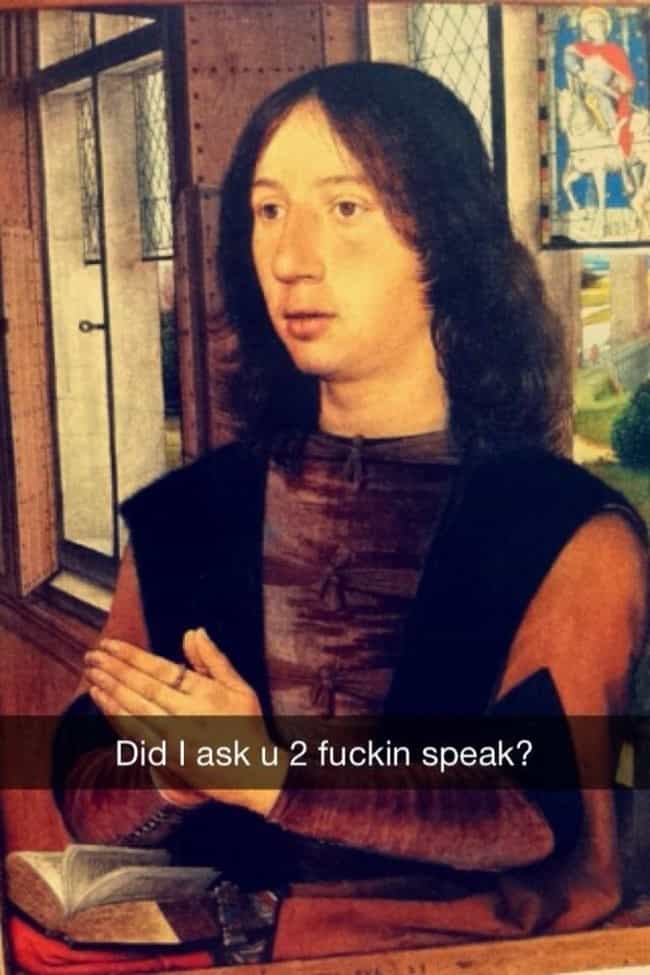 Put Cha Hands… Oh We're Bronze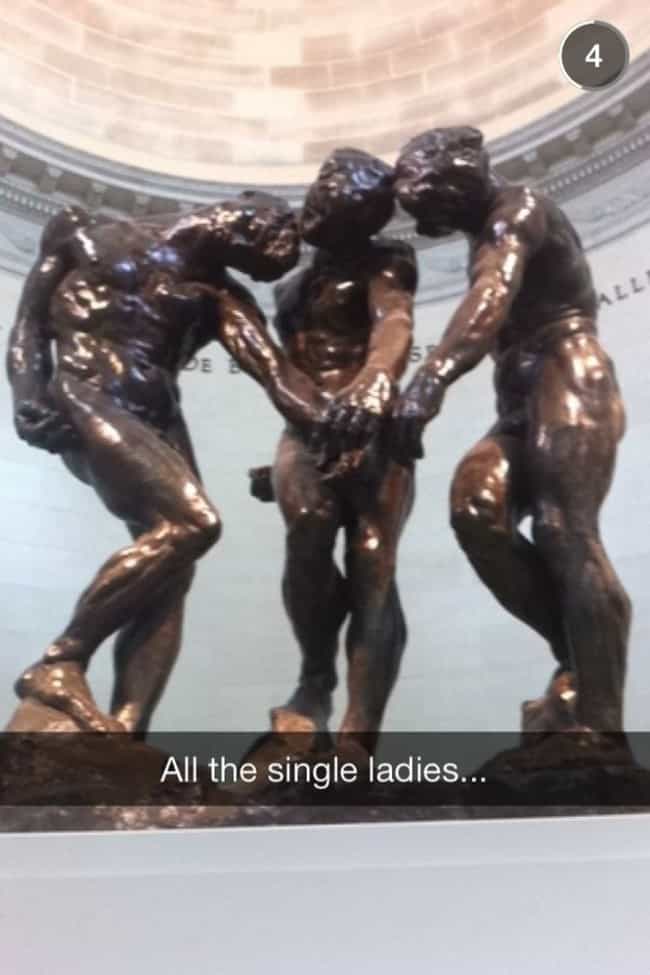 Nah, Nah, Make It 110%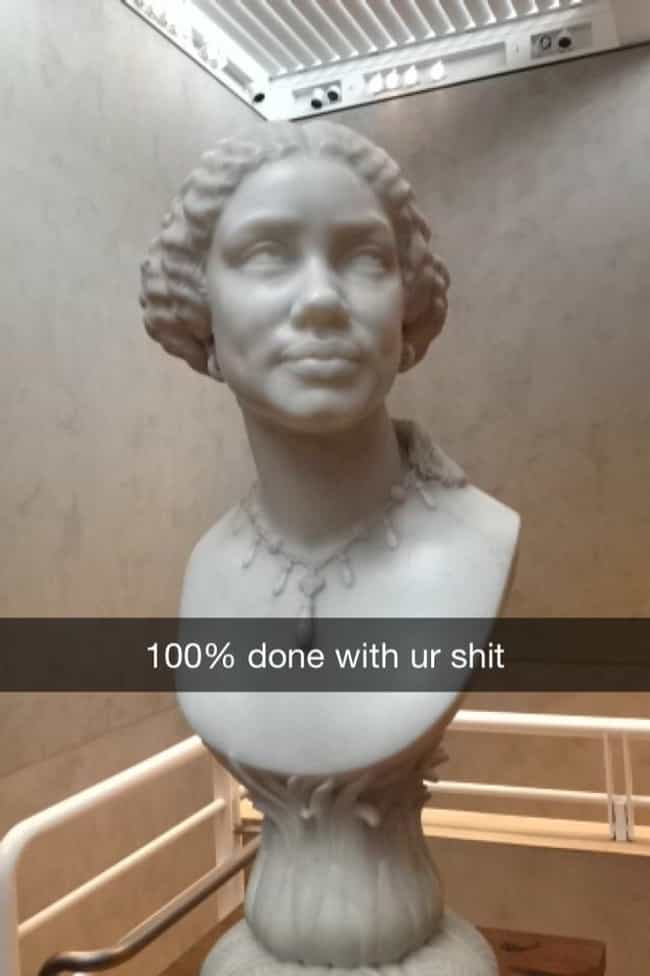 The Original RBF
Mulan?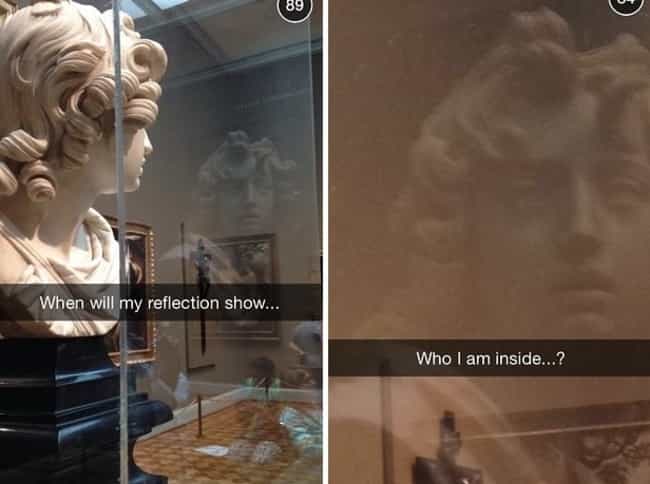 Is That a Canon Ball in Your Pocket Or…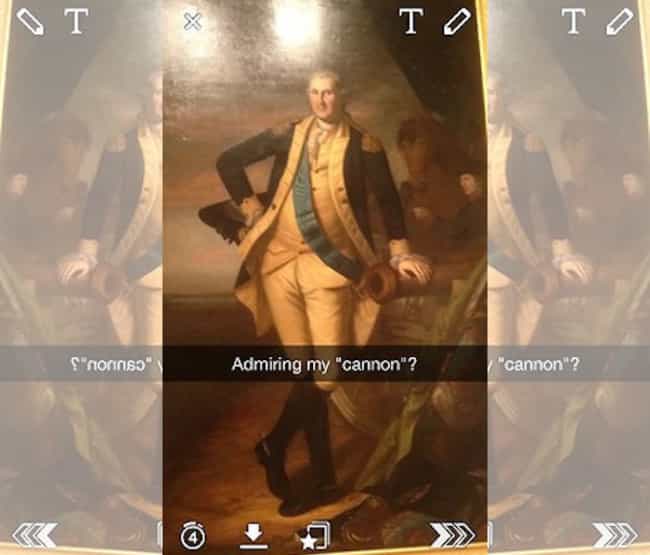 The Struggle Is Real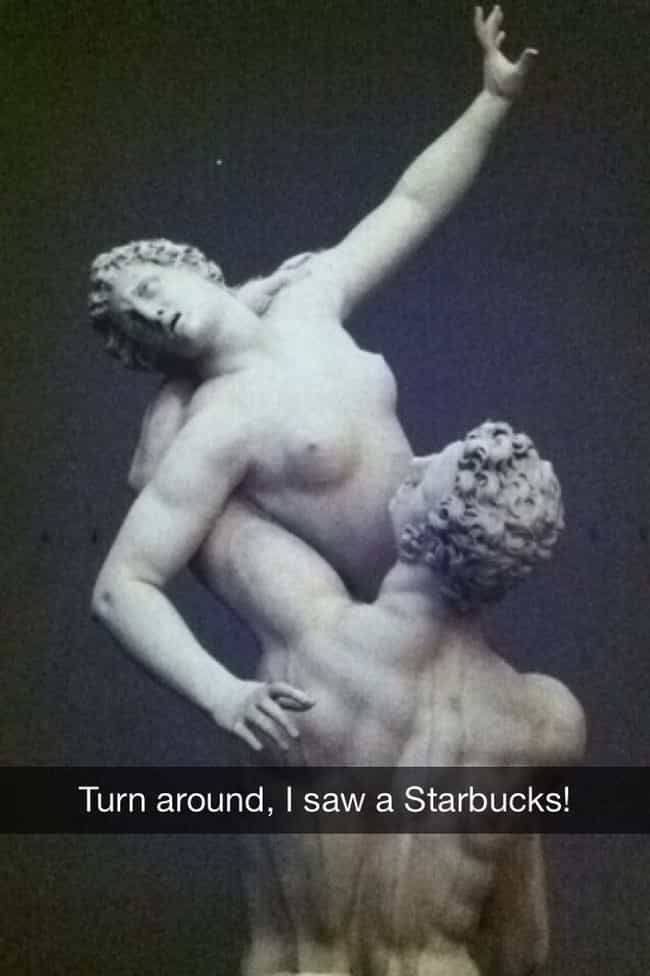 Specificity Fail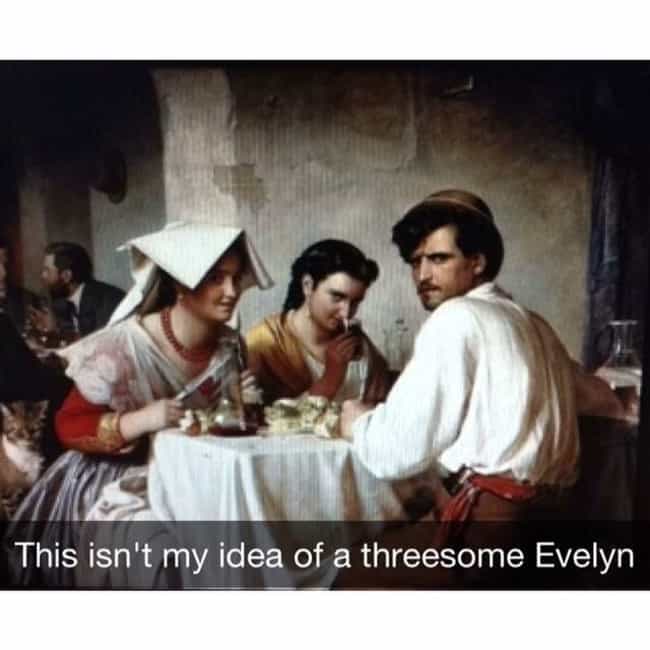 F**king Mapquest!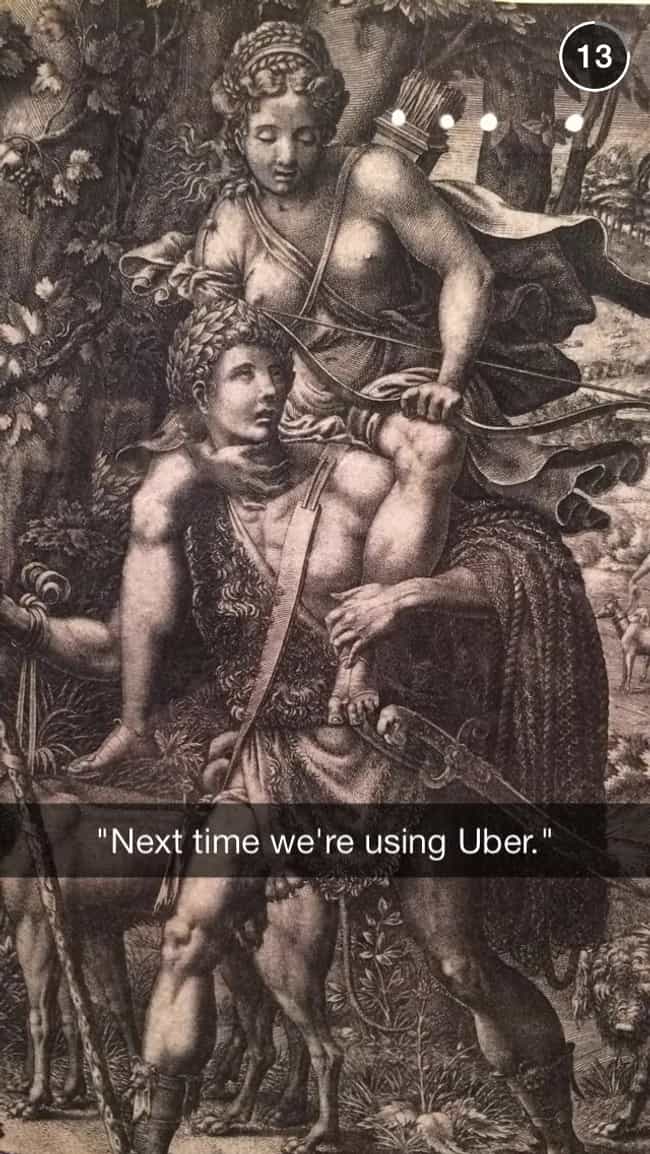 God Help These Basic Bs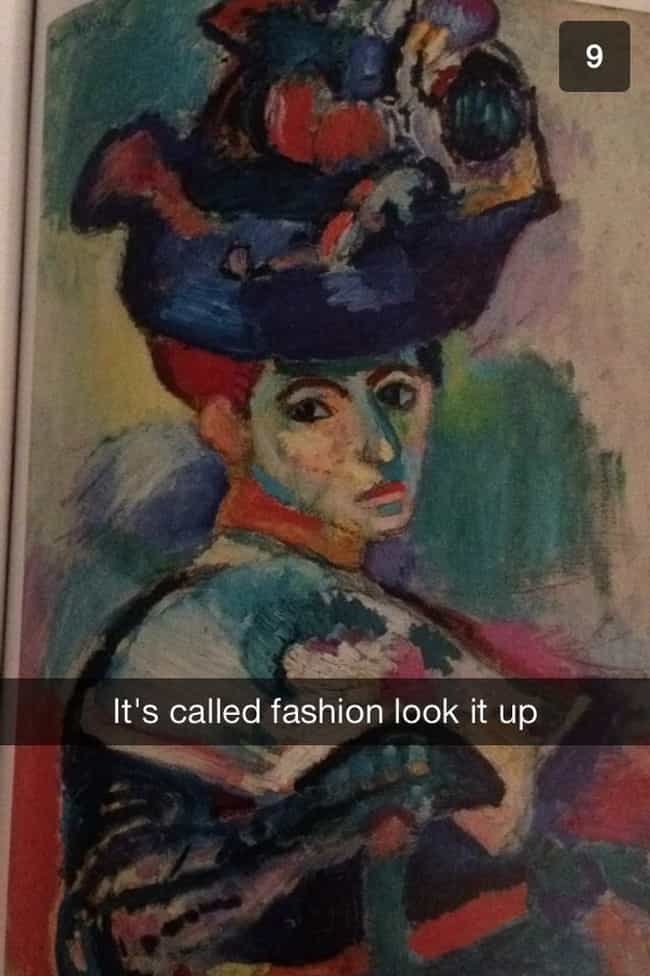 Try Looking Through These Special Goggles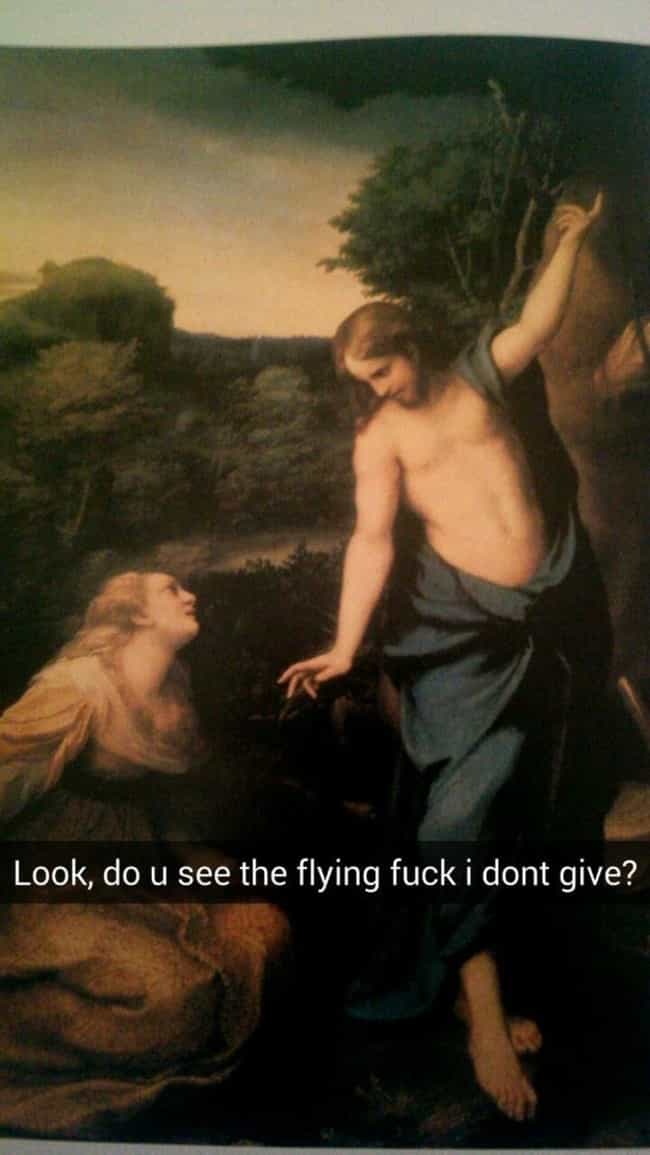 Six Pack Win, But…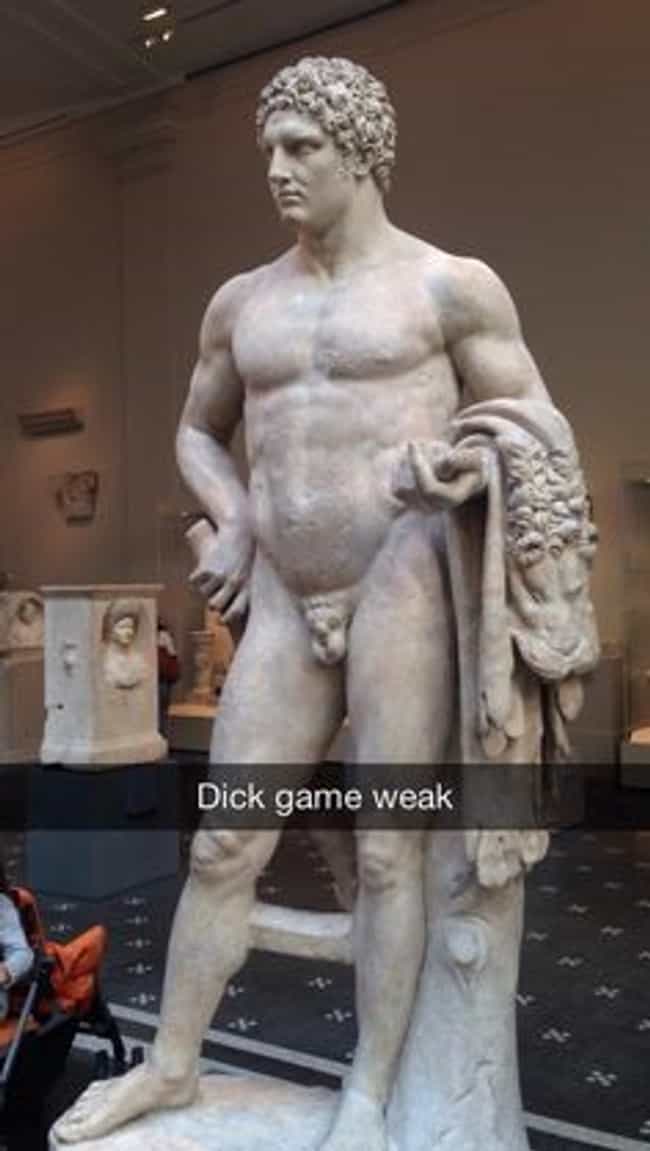 Drunk Shaming: The Early Years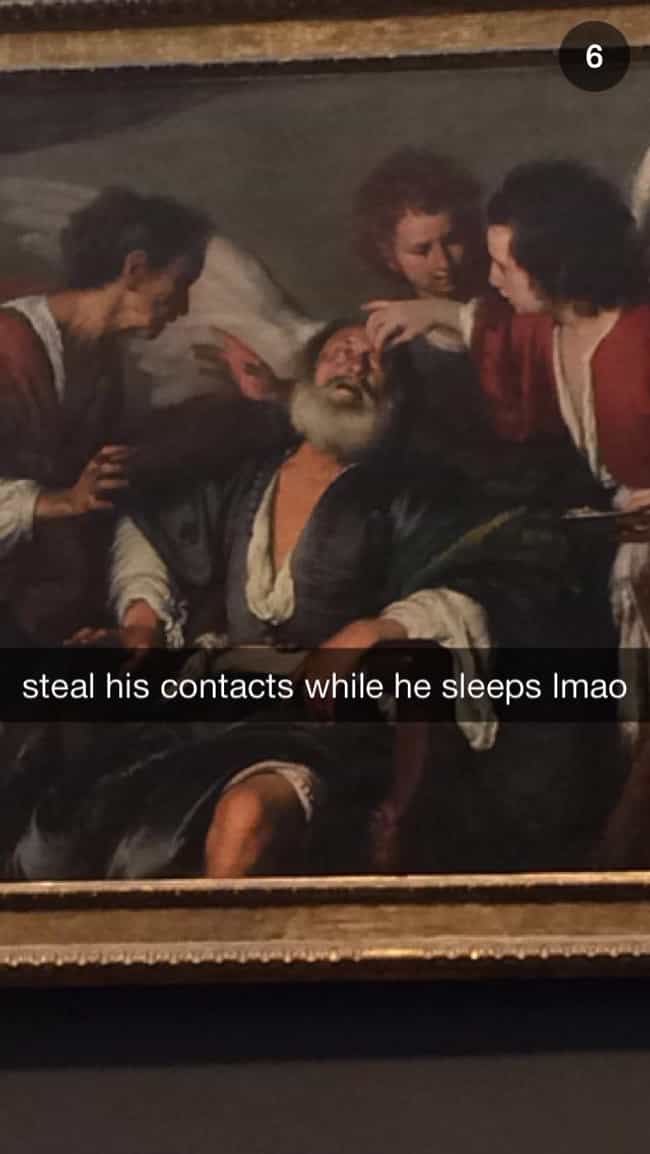 Barbara Ain't Havin' It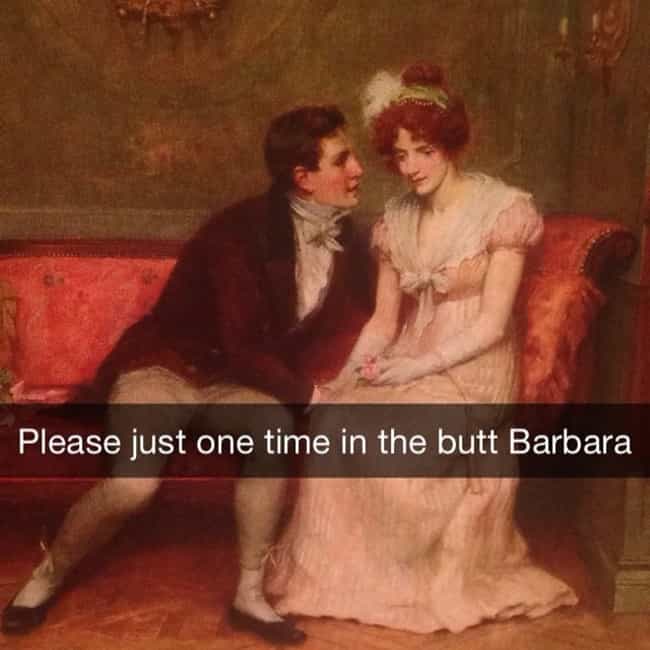 Late Night Micky D's Run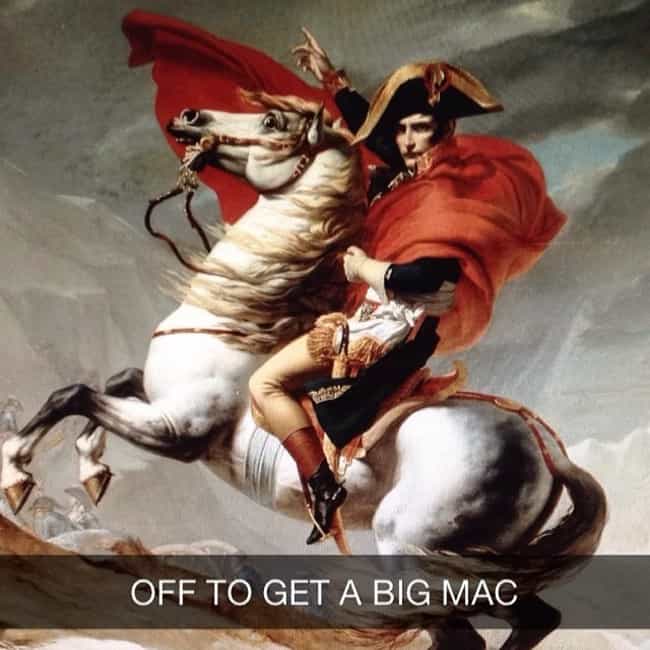 You're Doing It Wrong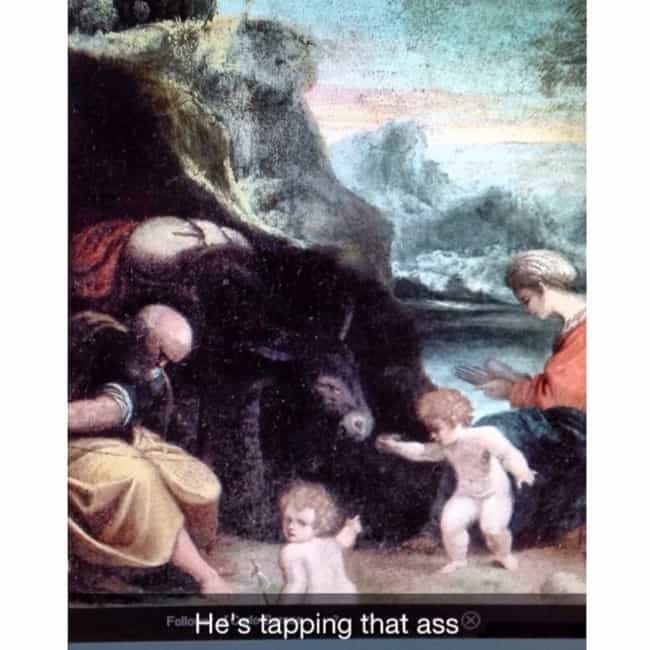 That's What Counts Bro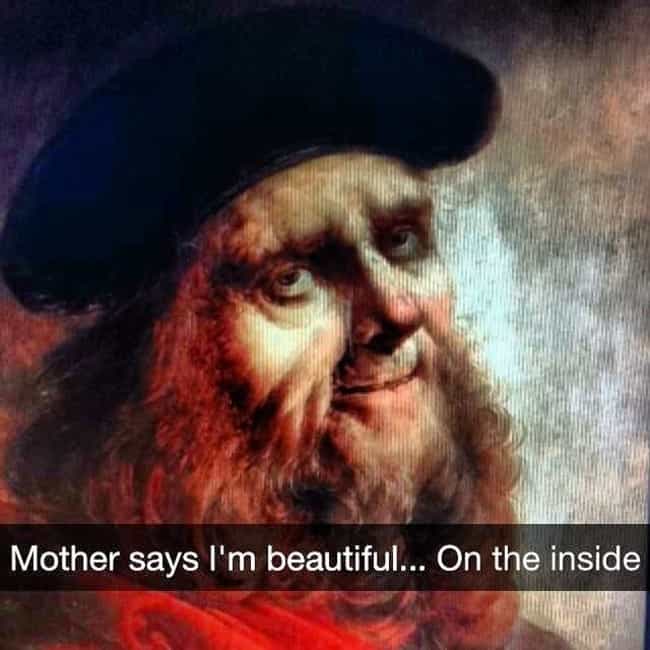 Cougars Be Like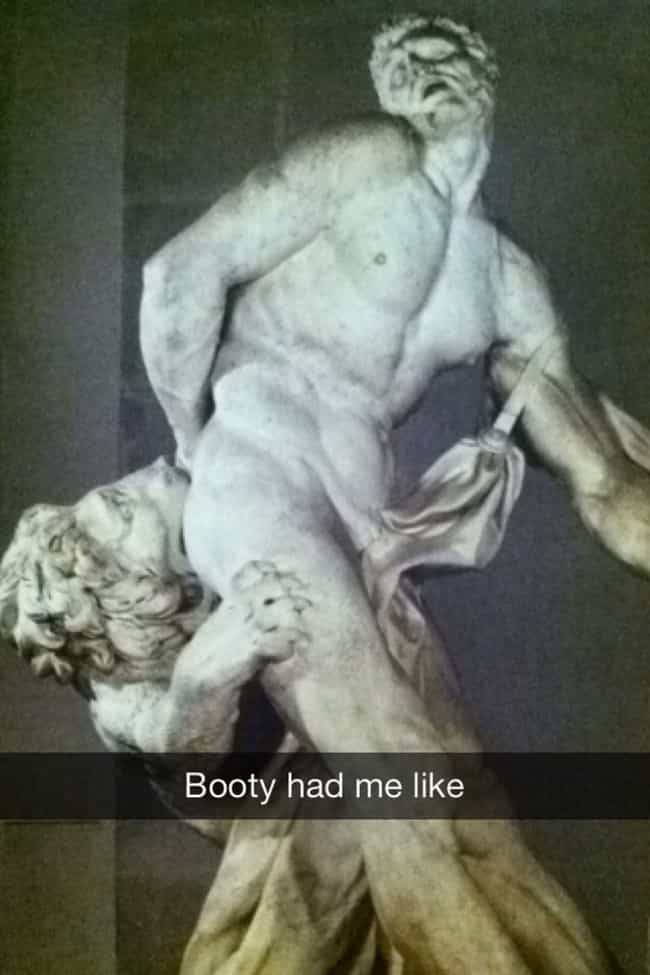 The Voice of an Angel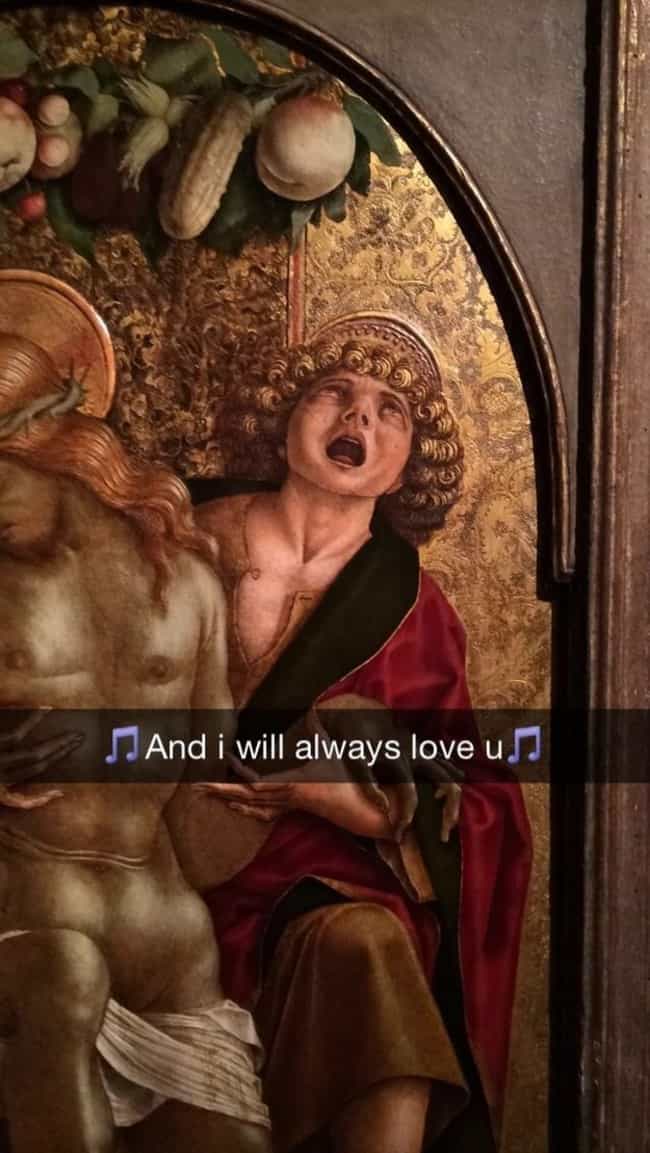 Mean Boys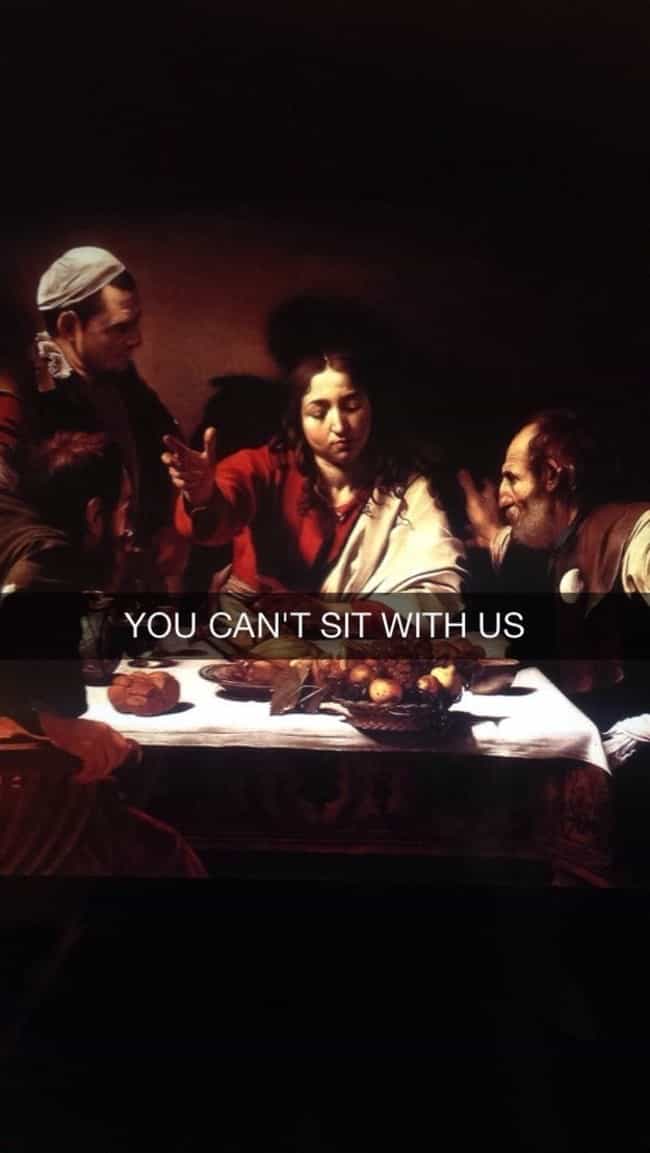 BRB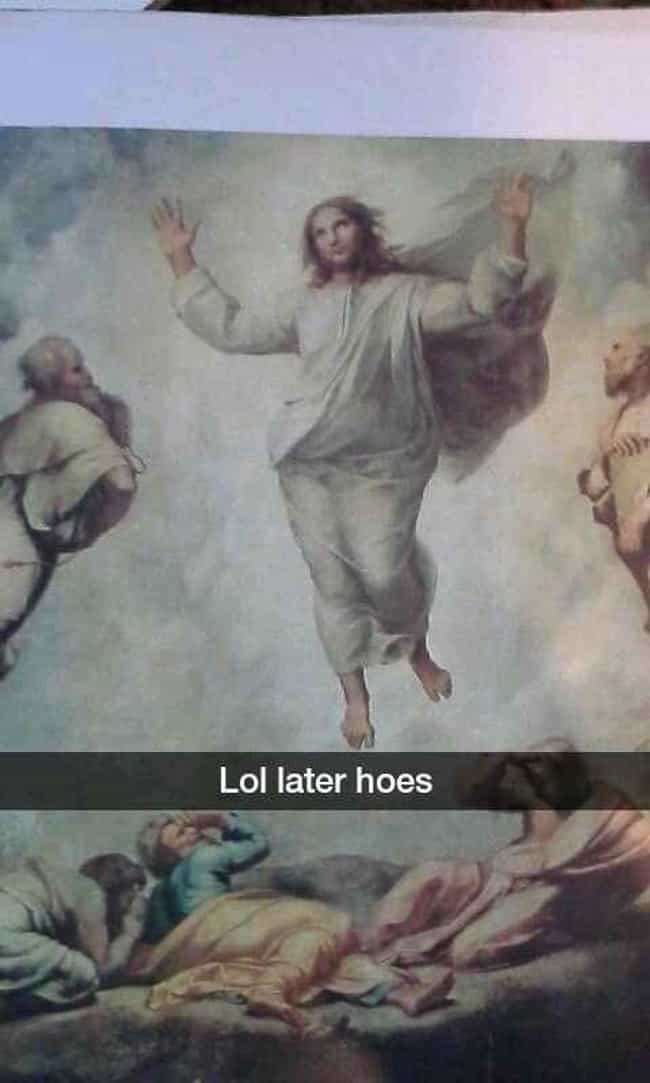 Baby's First Burn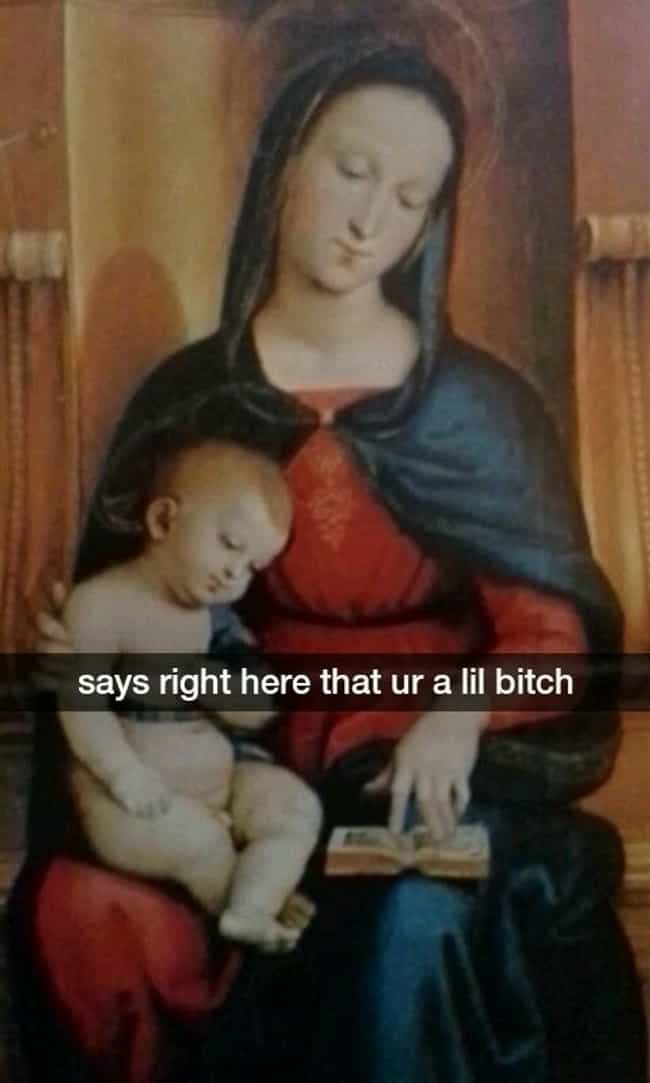 The O.G. Creepy Photobomb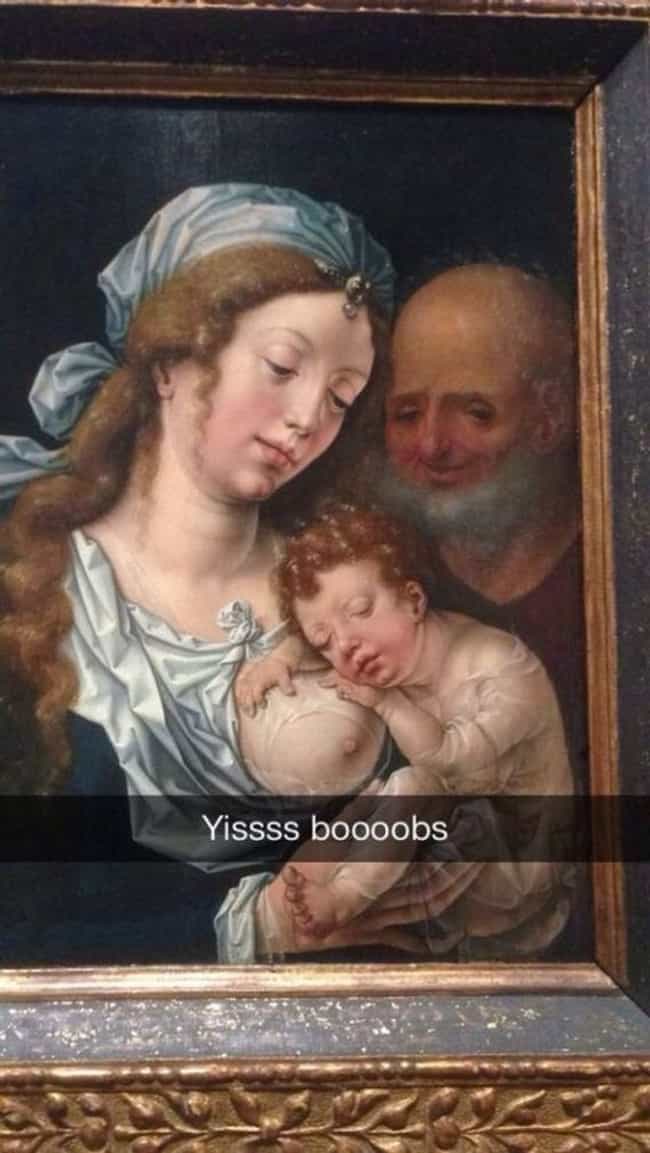 Totes, Girl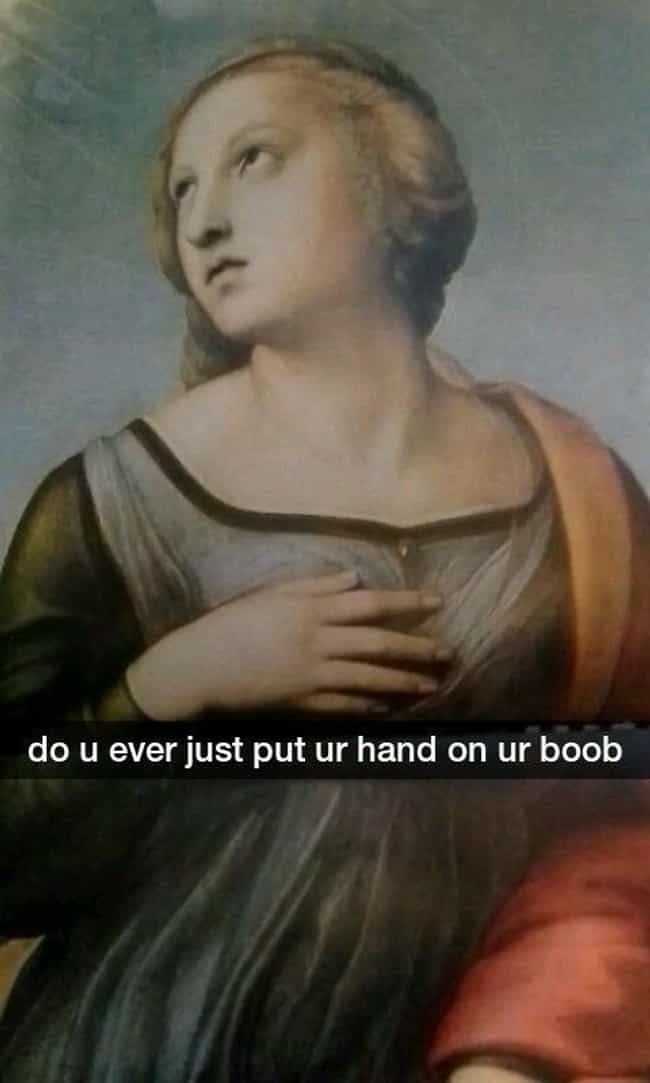 It's Hard to Find Good Ones These Days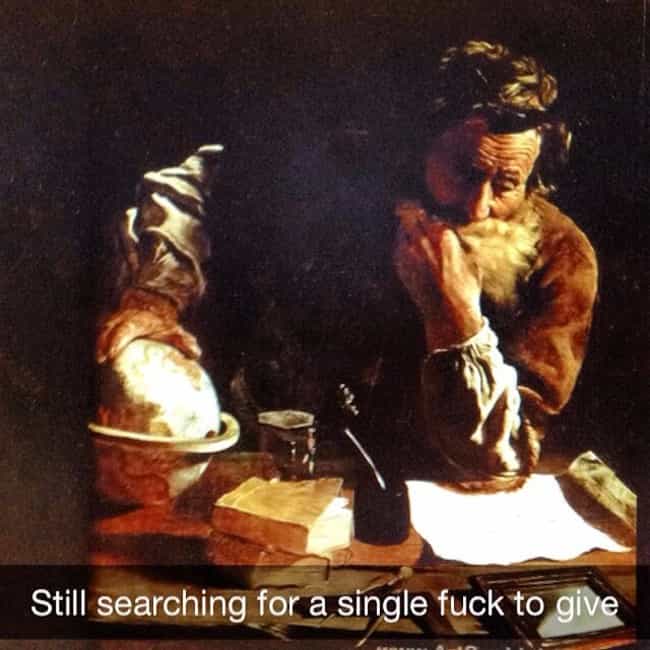 Too Sexy for These Tights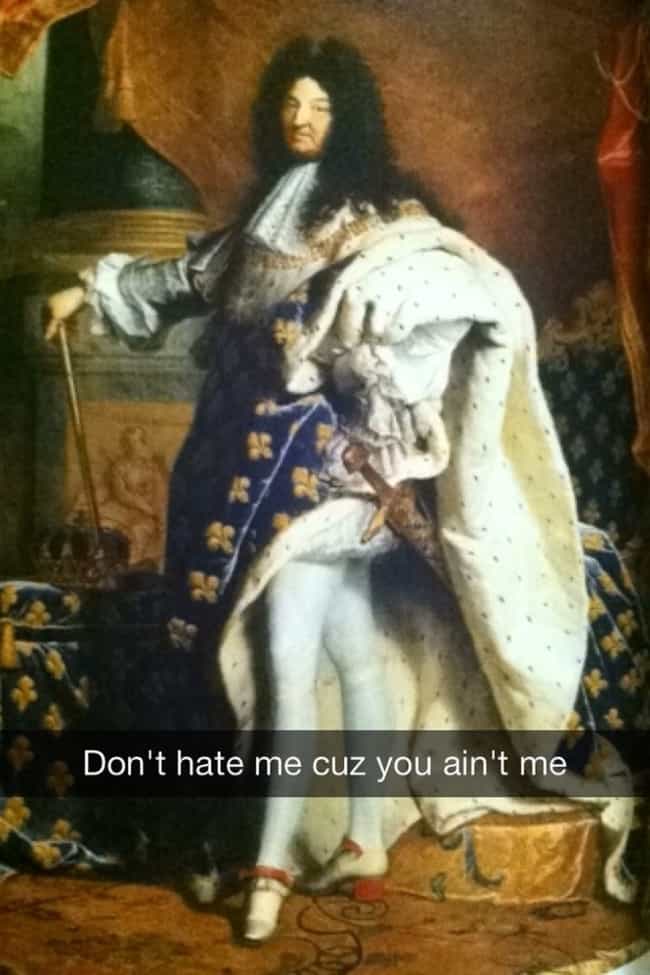 Get on Board!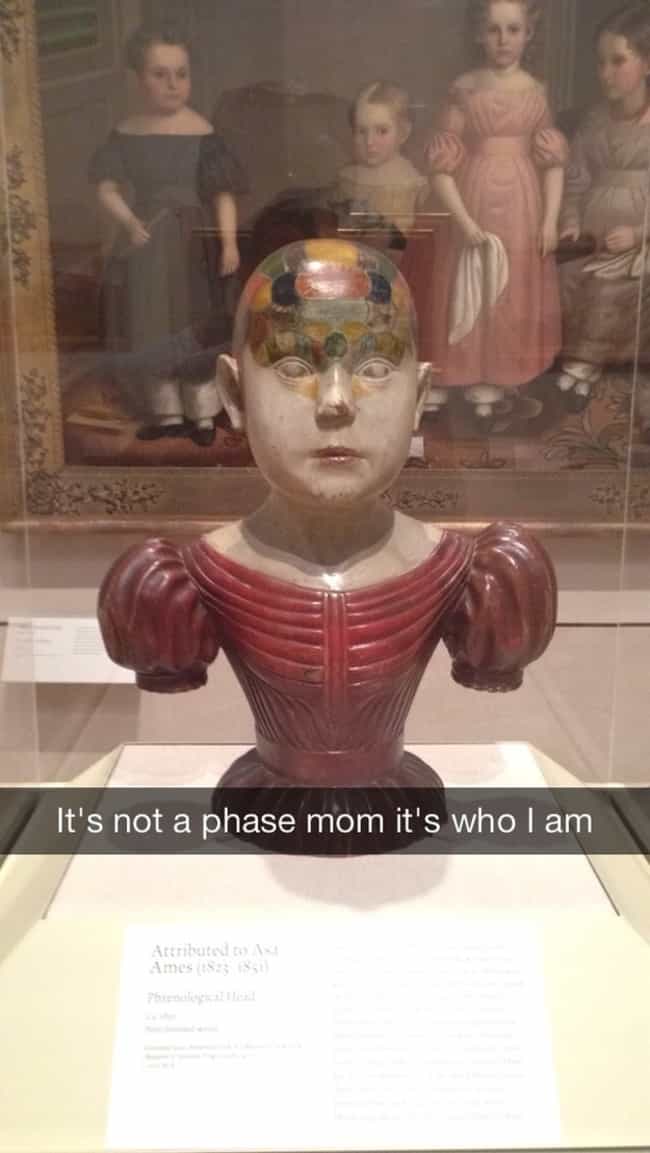 Christ No.5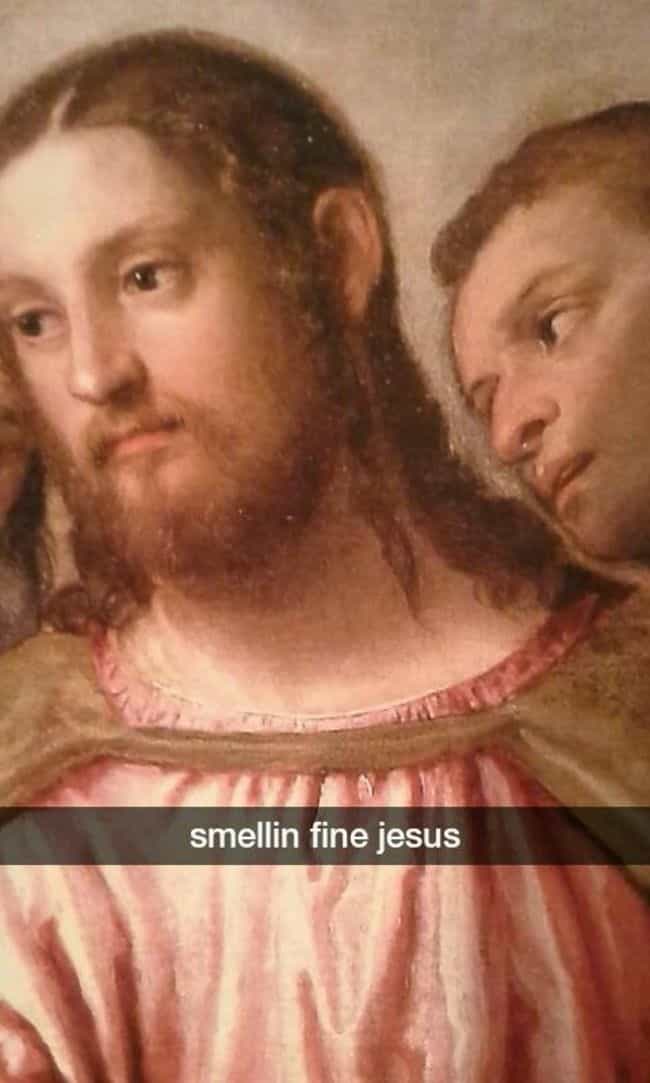 A Real Panty Dropper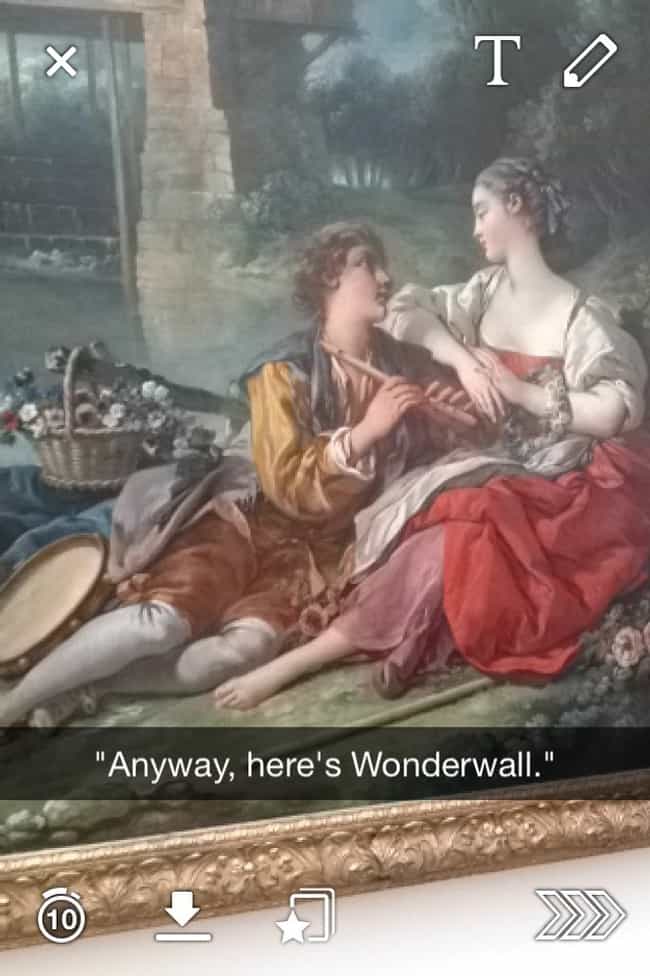 But Seriously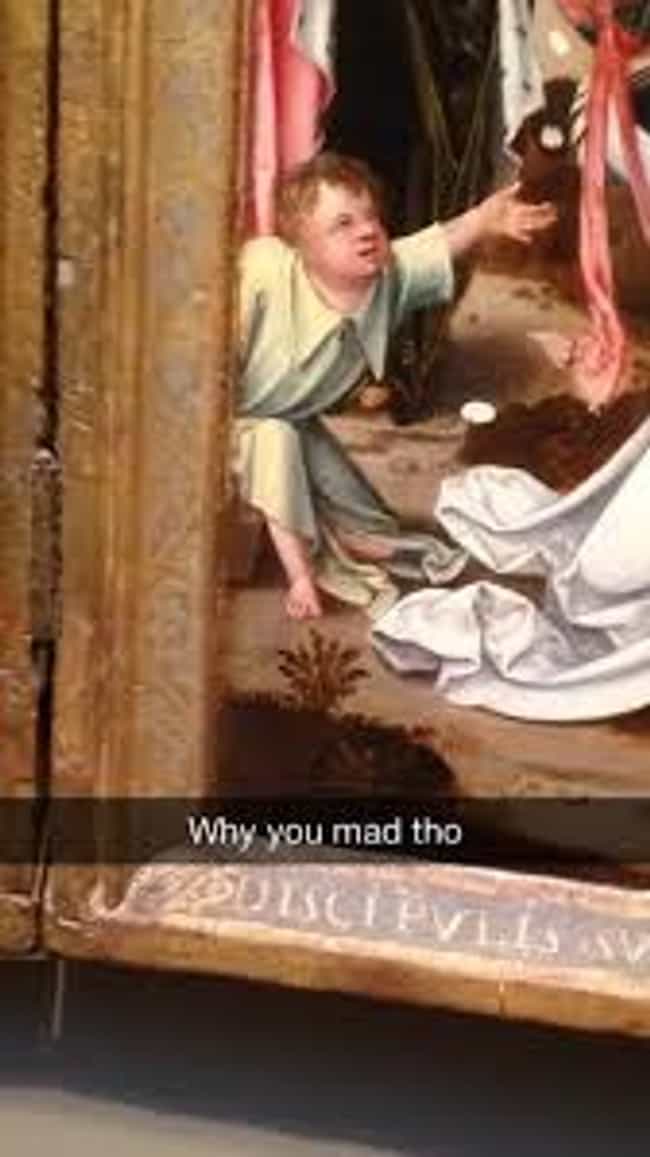 Ye Know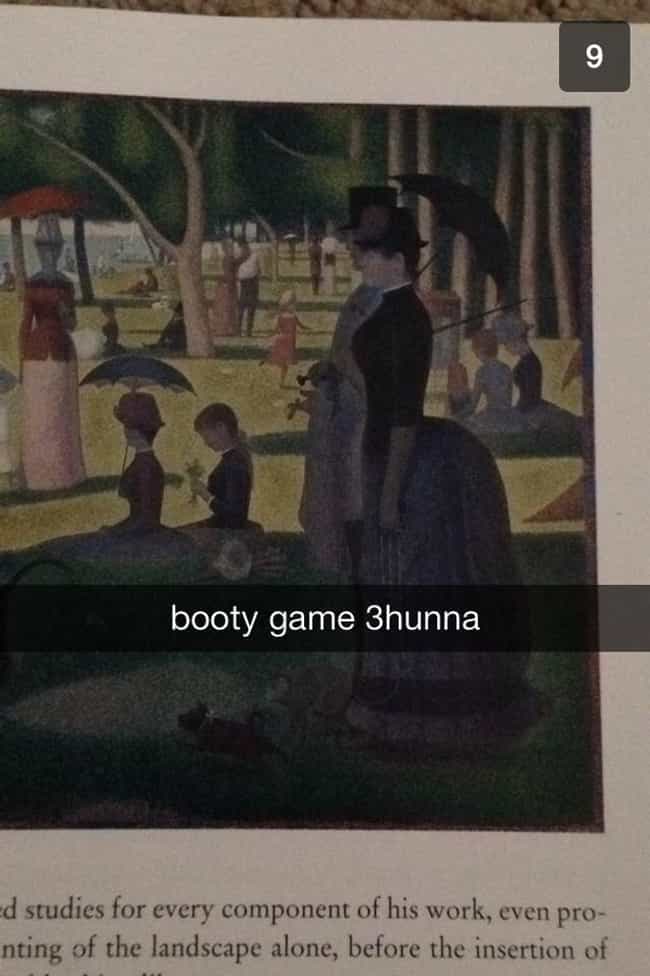 Sketchy Sis Shall Have Her Revenge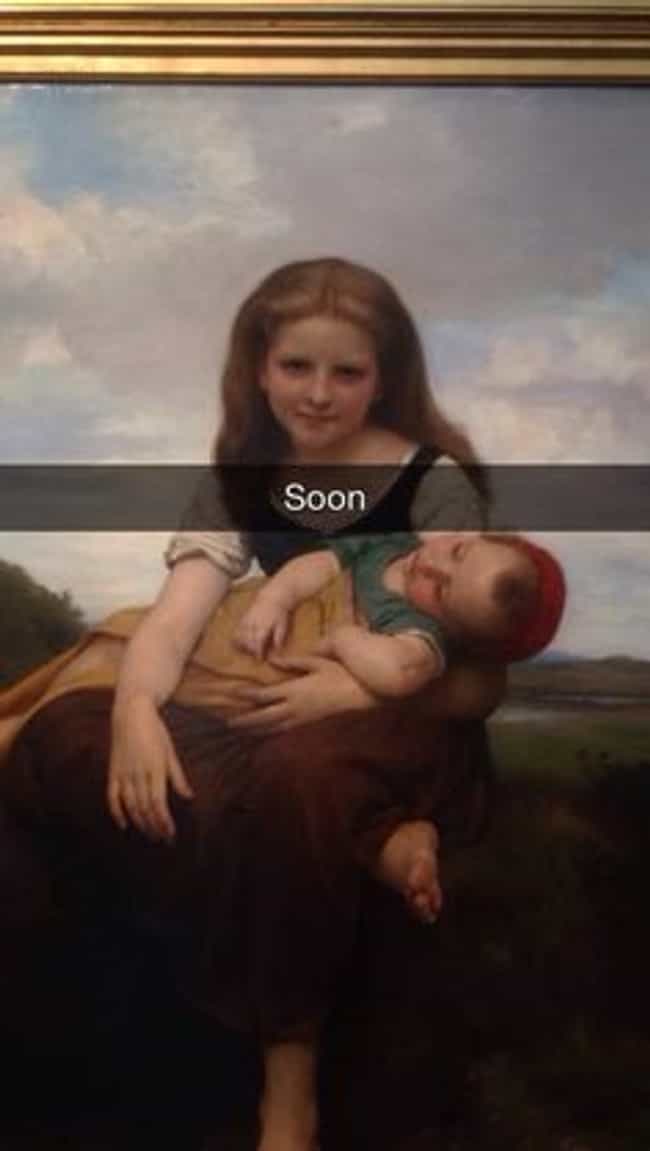 Go Home Judas, Your Drunk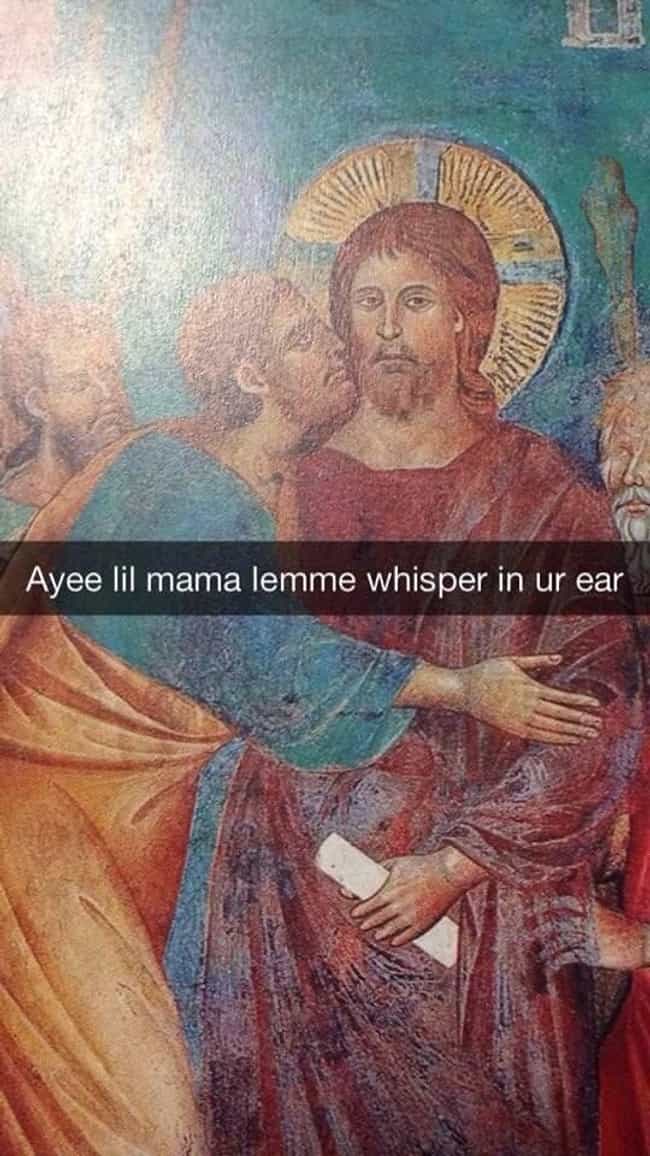 Says the Half Nude Guy Wearing a Bed Sheet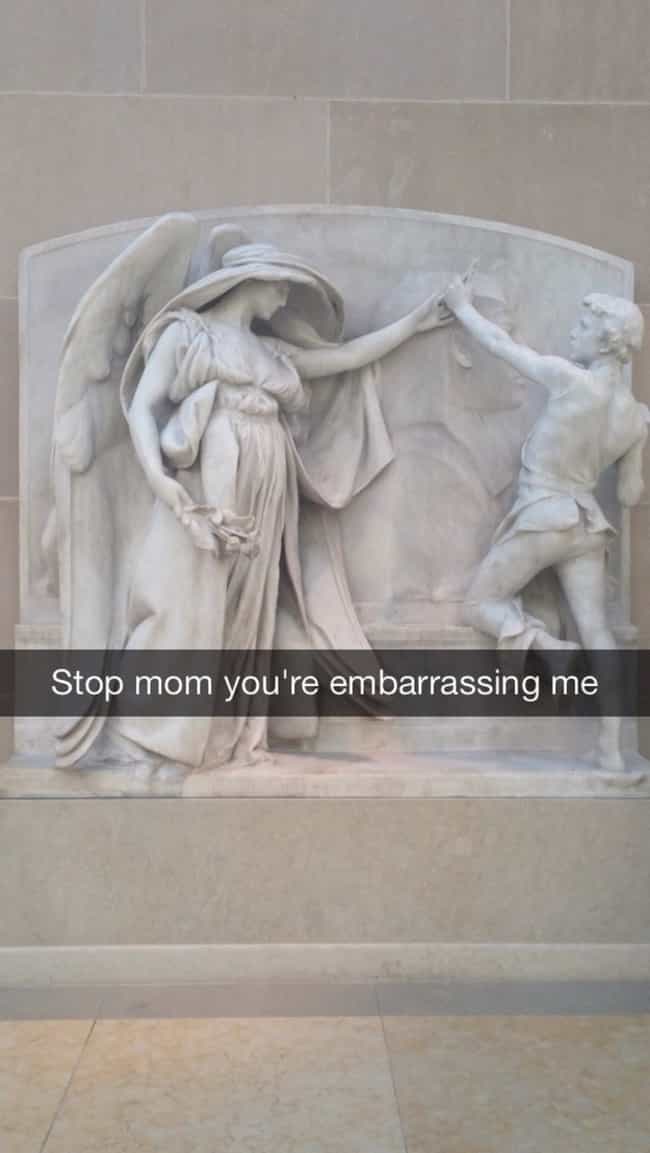 Get It, Gurrrrrl