You know how it goes – start talking someone up, then think to yourself, "I think I might actually have a shot." The next step, obvious to anyone who is probably too young to remember Myspace: get their Snapchat. But what to send? When you're figuring out how to flirt over Snapchat, let this list be a primer on upping your game. The last thing you want is for a potential bae to turn you down due to a lame snap. Not sure if Snapchat's right for you and your dating life? Let us show you how dead wrong you are.
Whether taking the direct approach, or taking your wink-wink nudge-nudge game to a whole new level, these snaps are bound to entice. Of course, we don't have any evidence to prove that these Snapchat pick up lines actually resulted in anything, but let's not look too deeply into that. You want puns? We've got puns for days. Thinking about showing off some skin? We've got some entries that'll show you how to do that. Want to use your funny Snapchats to get a date? This list'll give you options. 
Trust this list: It's got the goods, and soon you'll be ready for a whole new world of high-tech flirting. And when it's time to vote, remember – Snapchats are for seconds, but perfectly placed pickup lines are forever.
           Seriously, You Should Really Smile More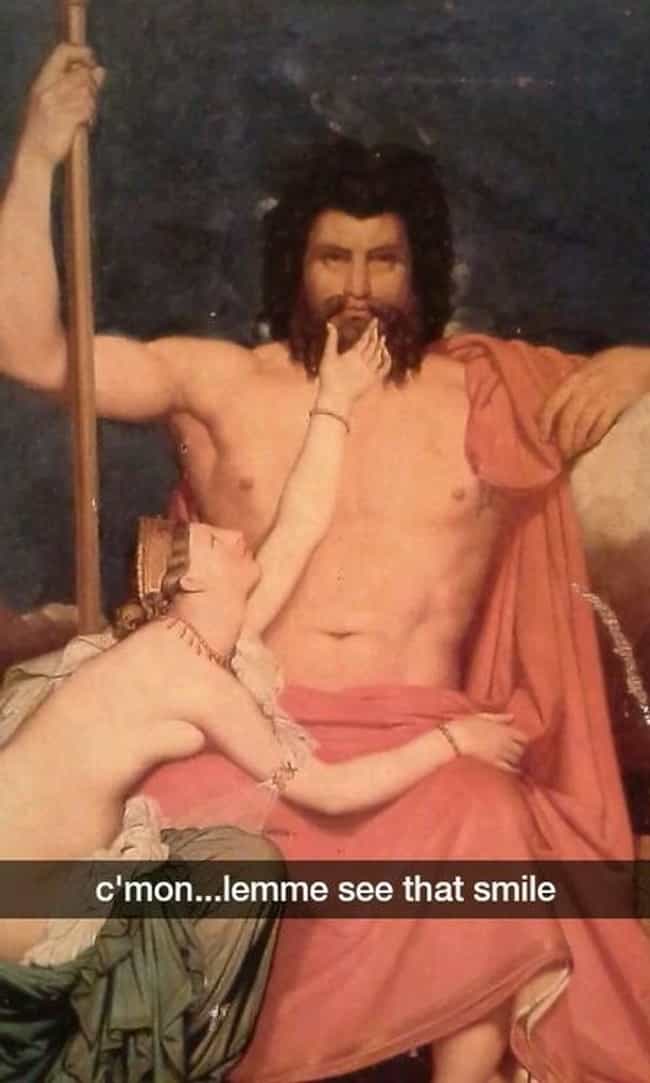 If They Don't Get Harry, It Was Never Meant To Be

           The Attraction Is Magnetic

           Hepburn Never Goes Out Of Style

            Live Long And Prosper (With Me)

           Way, Way South Of The Border

           But Really, Someone's Gotta Keep An Eye On Heaven

           And We'll Never Be Royals, But…

            When In Doubt, Show Some Skin

           What's The Harm In An Apple?

           Let Them Know How You Really Feel

            Being Cameron Dallas Always Helps