To play hockey at the highest levels, you have to leave everything on the ice. Heart, soul, and teeth. Lots of teeth. Some of the league's brightest stars and biggest personalities have spent many an hour in the dental chair in an effort to reverse the damage done by pucks bouncing off their faces. Other players never bothered to replace them, wearing their missing chompers like a badge of honor. Sometimes you get new teeth only to have them knocked out again by an elbow or flying stick.
One thing these players have in common is that they don't seem to care if they have missing teeth, because they continue to smile as if they were models in the dental industry. These are NHL players past and present who gave their pearly whites in the name of victory on the ice.
Bobby Clarke
Bobby Clarke spent 15 years with the Flyers, and is now an executive on the team – presumably giving him the need for some good falsies.
Gordie Howe
Howe was one of the greatest players in hockey history – and has the mangled maw to prove it.
Bobby Hull
In 2004, 
an unknown fan bid $575 US for a nearly four decade old set of Bobby Hull's false front teeth in a memorabilia auction. 
The fan later mailed the teeth back to Hull, who probably appreciated it.
Sean Couturier
When his hockey career is over, Sean Couturier clearly has a future as a vampire or werewolf, because his fangs are incredible.
Dustin Brown
There wasn't anything that was going to keep the smile off the face of LA Kings captain Dustin Brown when his team won their second Stanley Cup in three years.
Ken Daneyko
Ken Daneyko racked up over 2,500 penalty minutes in his career – and almost as many missing teeth.
Duncan Keith
It takes a special player to make both a 
worst hair list
 and a 
best smile list
. But Duncan Keith pulled it off like a pro. Even more impressive is that Keith lost seven teeth 
on one play
 in the 2003 playoffs and came back into the game – after doctors froze his mouth.
Theoren Fleury
Theo Fleury is one of the best players of his generation and has one of the all-time great grills in hockey history.
Stan Mikita
The old school Hawks star had an almost Sintra-esque look about him – if Sinatra had taken a few dozen pucks to the face.
Dany Heatley
After Heatley stole the show at the 2003 NHL All-Star Game, Jeremy Roenick told him, "The good thing is that you're gonna win that truck. The bad thing is you're gonna be smiling all day on TV and I don't really think that's that pretty."
Paul Stastny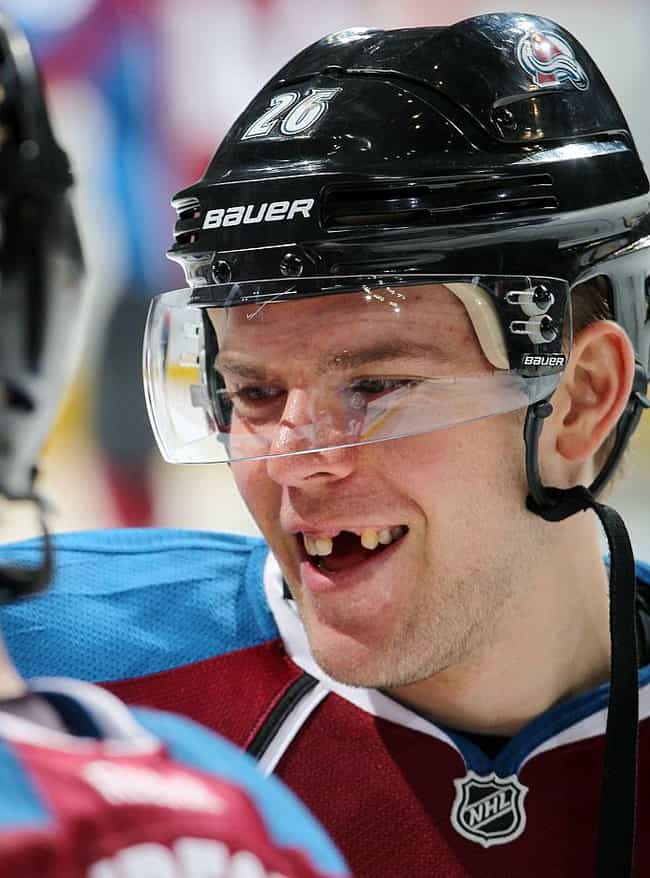 Stastny actually entered the NHL missing both front teeth, losing one in seventh grade and the other in college. As to why he hasn't gotten them fixed, 
he said
 " 
I'll probably get them fixed at some point. I've had a couple of surgeries over the course of the summer, but I don't do anything during the season."
Keith Tkachuk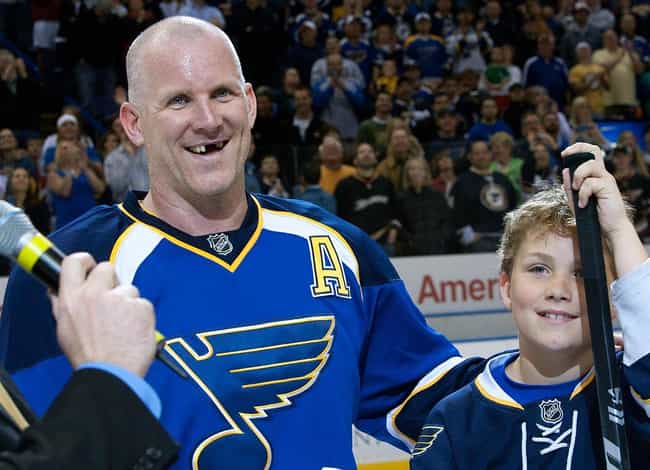 Near the end of his career, Keith Tkachuk was hit by a puck so hard his four front teeth simply dropped out. He was in agony at the time, but he looks pretty much at peace with it.
Shean Donovan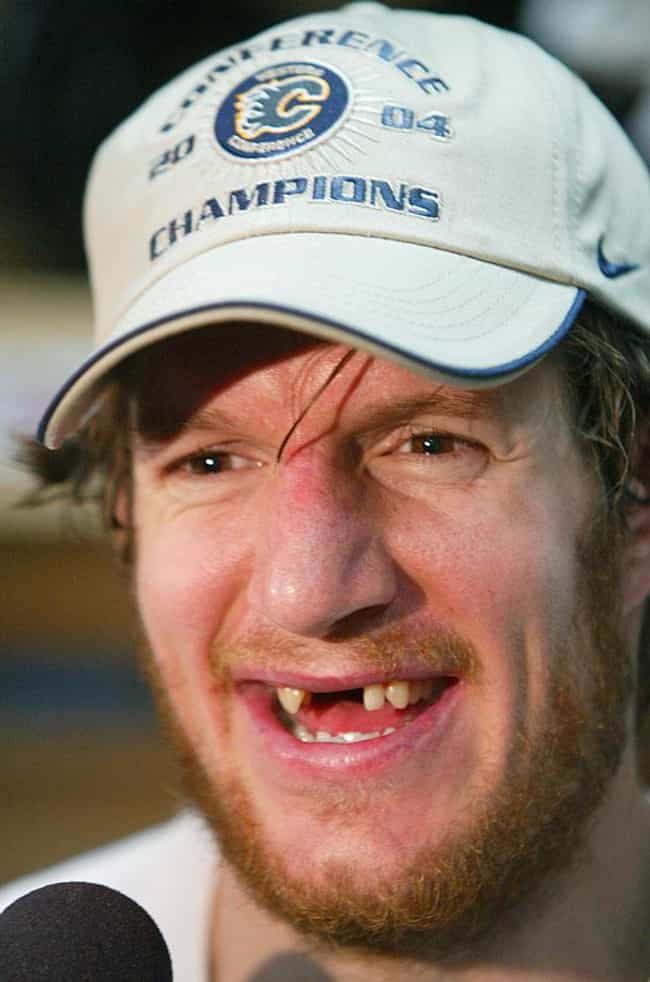 If Shean Donovan is willing to smile so brightly with that mangled face, we should all just be happy for him.
Daniel Carcillo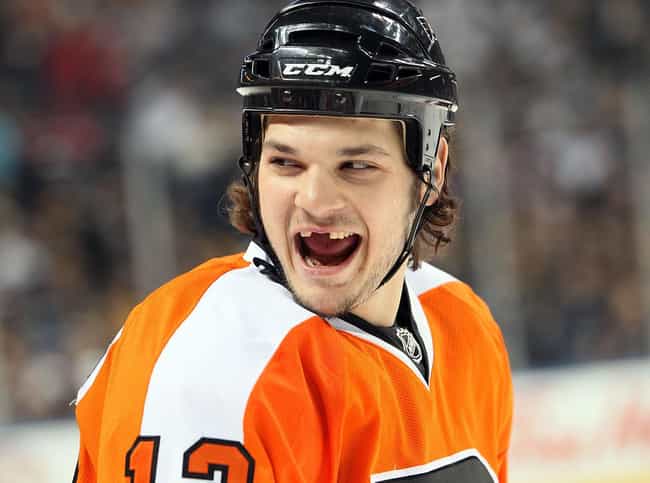 Daniel Carcillo looks like he enjoys losing his teeth. Or at least enjoys not having them anymore.
Patrick Wellar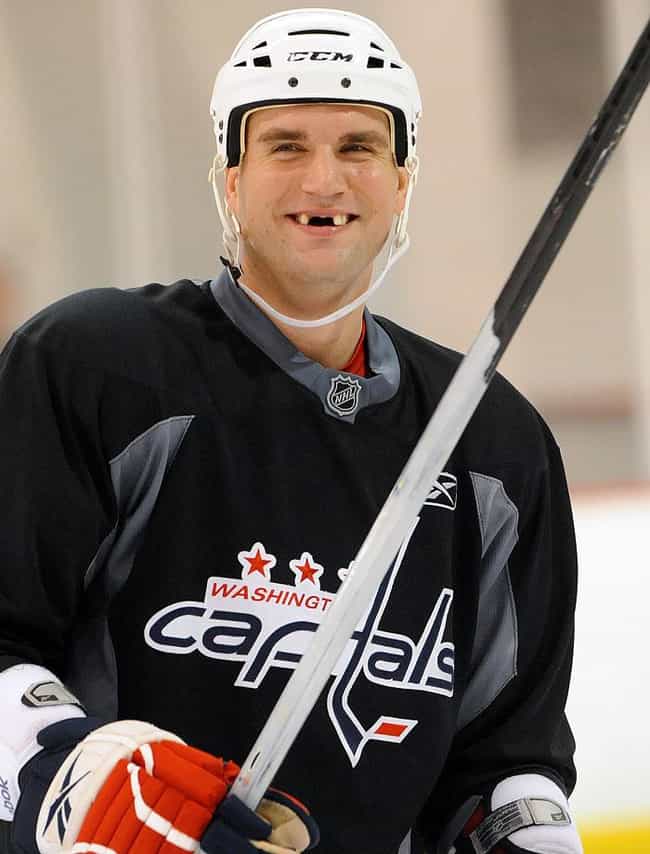 Wellar lost his four front teeth taking a puck to the face, making him a great practice tool for slap shots if his squad ever runs out of goals.
Sean Couturier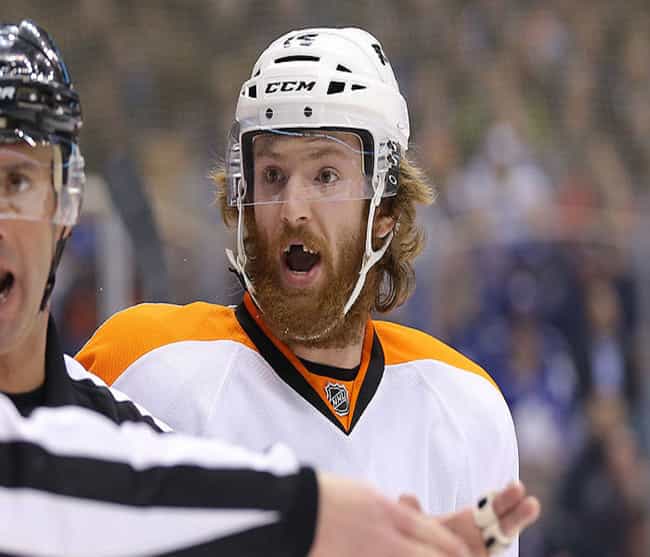 With his double gaped front teeth, Sean Couturier has the look of a young Bobby Clarke.
Alexander Ovechkin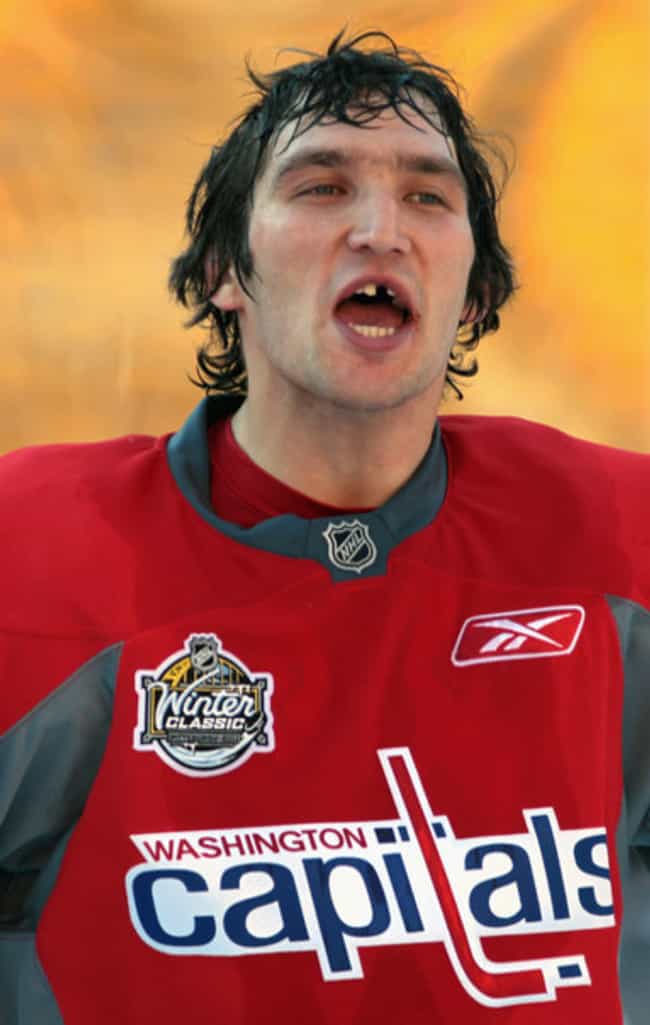 Maybe that $124 million dollar contract he signed didn't include dental coverage. If it did, Ovechkin surely would have taken care of his destroyed front teeth.
Zack Stortini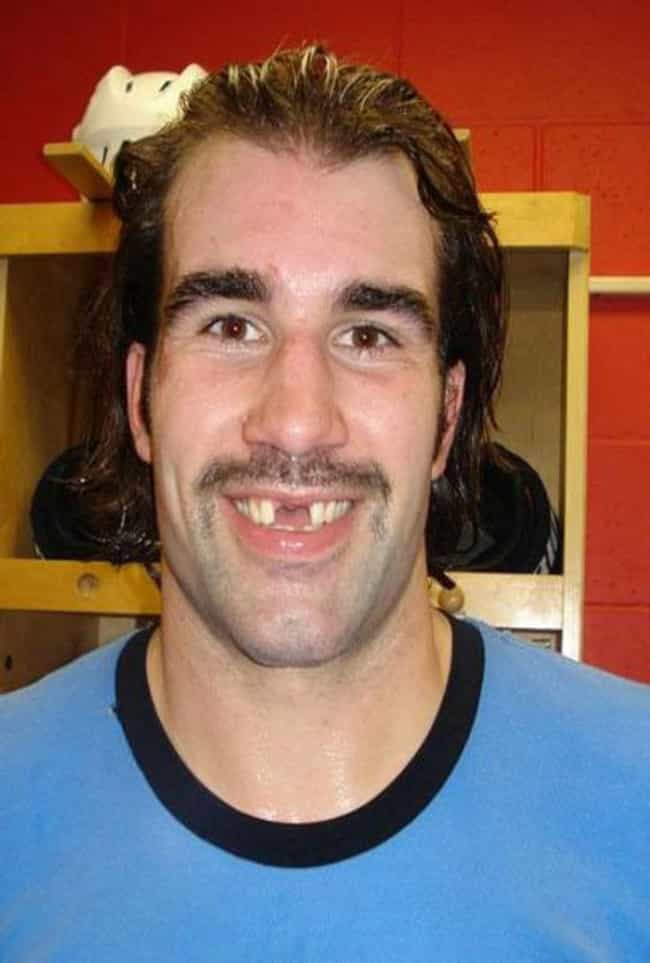 Zack Stortini hasn't played in the NHL since 2011, but with an unforgettable smile and awesome mustache, he'll linger in your heart forever.
Cody McLeod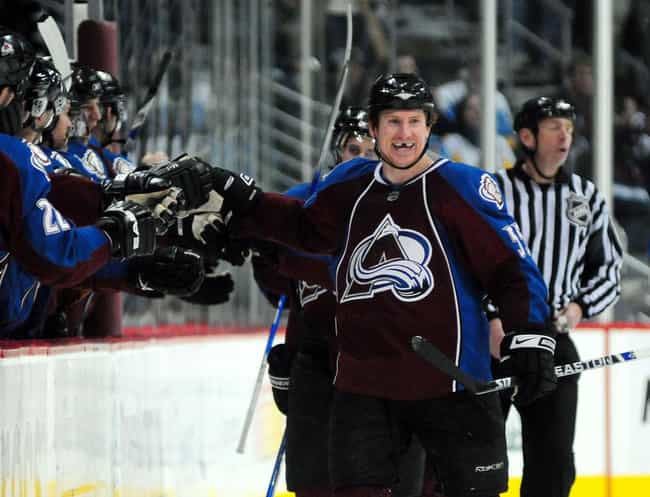 McLeod may have lost most of both his top and bottom teeth in hockey, but the first knock out was due to something decidedly less athletic – a 
trampoline accident
.
Craig Berube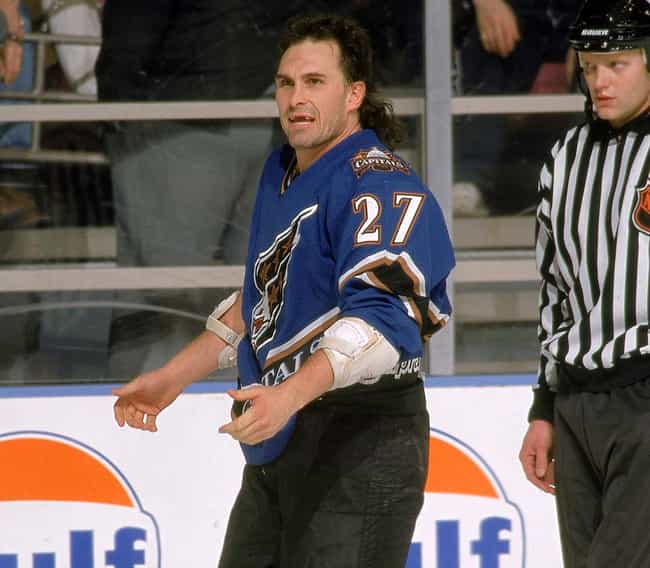 Having a beautiful mullet wasn't enough for Craig Berube. He decided to skip getting his missing teeth replaced until after his career was over.
Chris Conner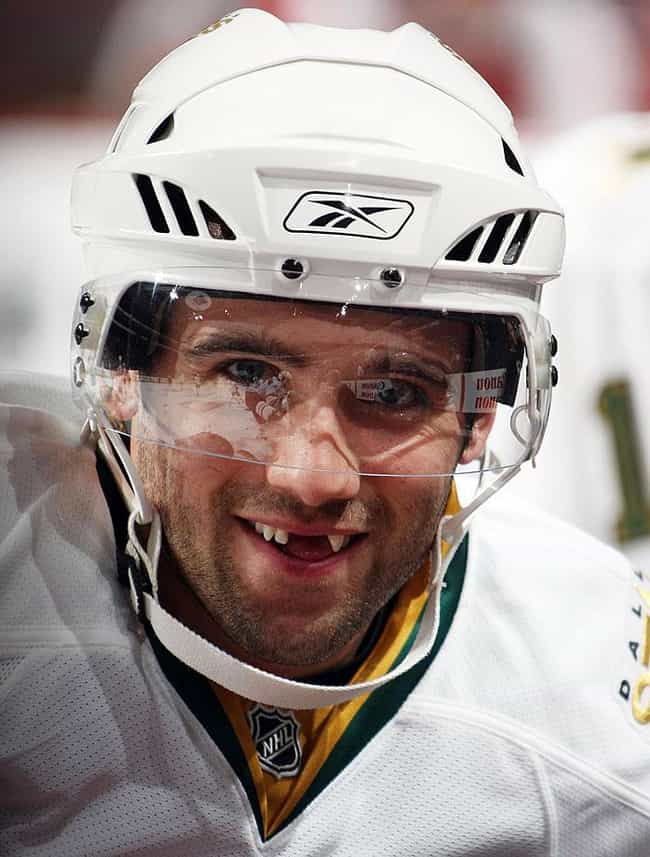 With multiple missing teeth and one that looks exactly like a fang, Conner could easily have a second career playing vampires on TV.
John Erskine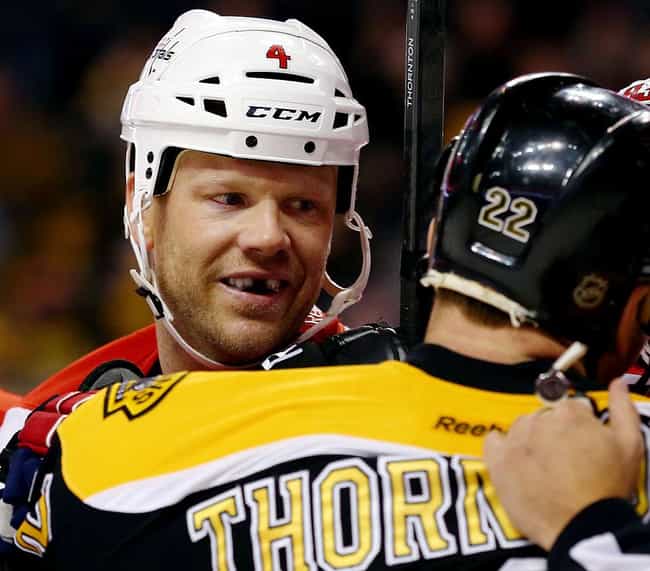 Before this season, John Erskine had 865 penalty minutes and had scored 15 goals. One look at his toothless grin confirms why.
Jay Rosehill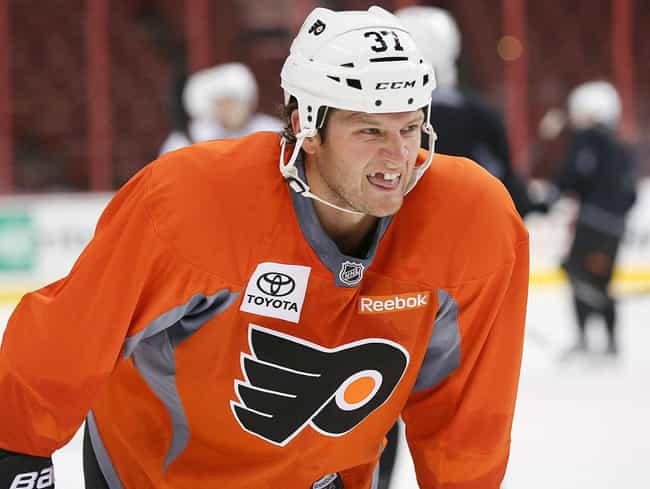 Jay Rosehill undoubtedly took a puck to the face, because his sidewinder smile is missing a few pieces on the right side.
Matt Cooke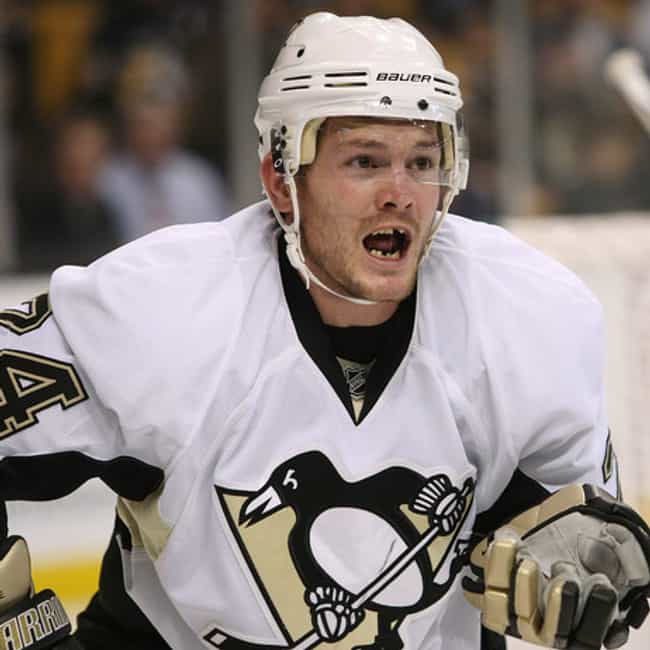 Matt Cooke has the double decker when it comes to missing teeth, with both top and bottom ones knocked out.
Ryan O'Reilly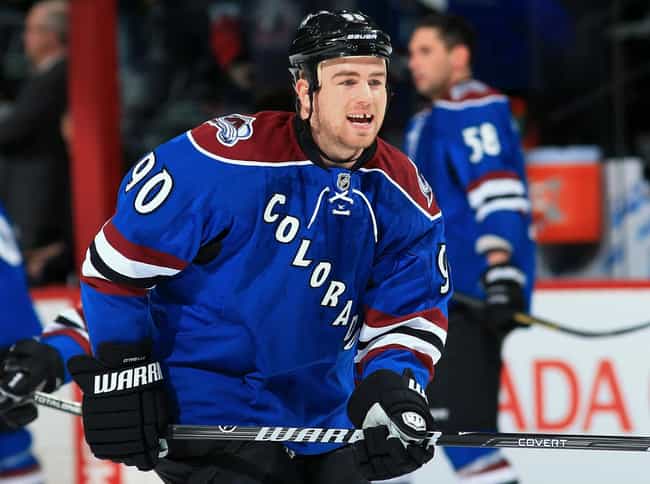 It's rare for players to be missing one front tooth and not the other, but Ryan O'Reilly is proof that it can happen.
Alexandre Burrows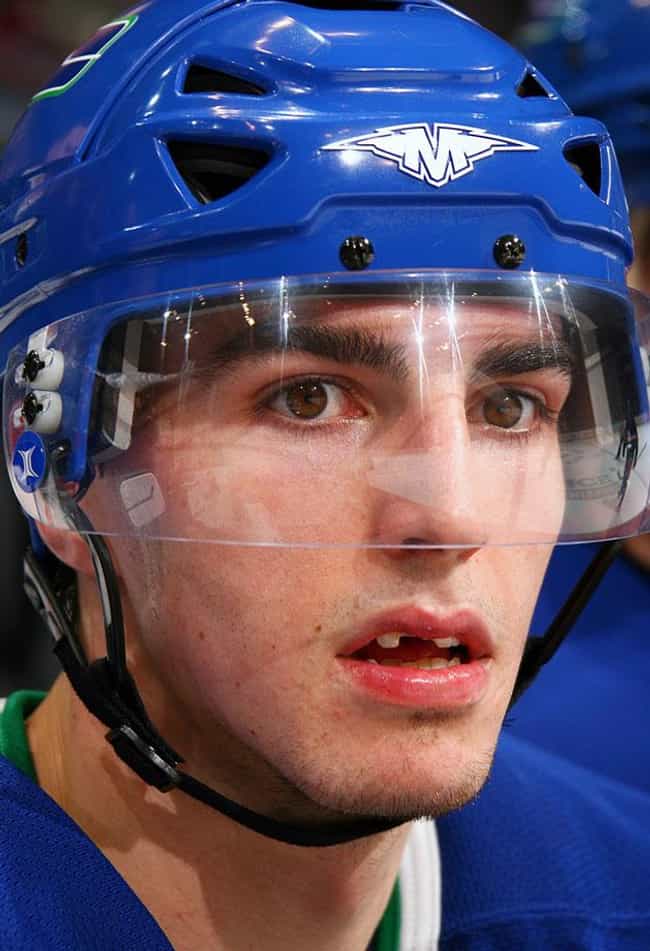 Burrows has such bad luck with his teeth that not only did he lose one playing, he chipped another – 
eating a granola bar
.
Dave Scatchard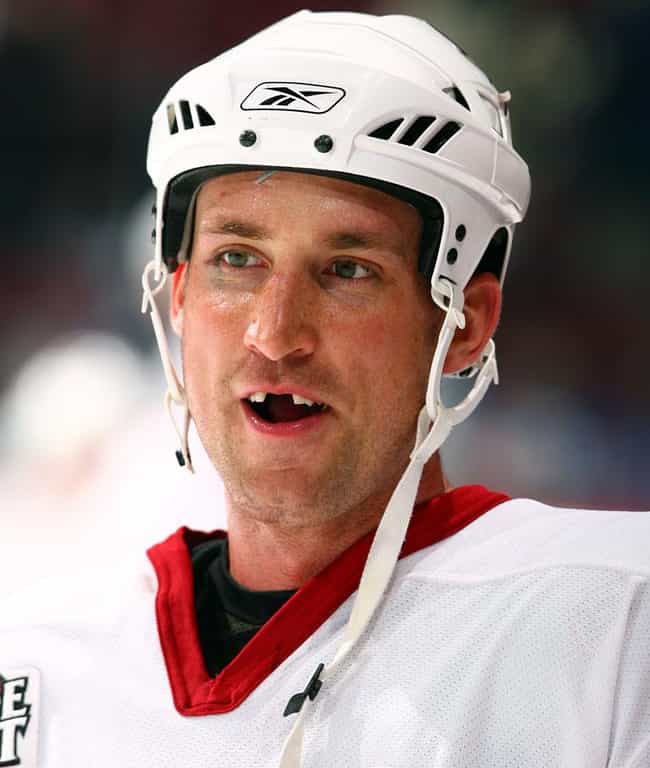 Dave Scatchard appears to have sustained another injury after already having extensive work done in his mouth. But it hasn't stopped him from continuing to do what he loves.