Let's face it, in today's world, the minute you leave the house it's impossible not to be bombarded by flyers, billboards, and ads telling you how you should spend your hard earned money. Most of the time, you ignore the obnoxious sales pitches and try to focus on living your life. But sometimes, particularly funny signs actually manage to catch your attention.
Not every company has the skill, wit, and humor to create great ads that actually make you want to stop and stare. What it comes to getting it right, there's one leader in the field: Trader Joe's. The growing grocery store giant has found ways to sell their products with a sense of humor and light-heartedness that's often lacking at the Safeways and Ralphs of the world. Here we decided to honor their efforts by pulling together a collection of some of our favorite funny Trader Joe's signs from over the years.
Not only do the brilliant folks behind the signage of Trader Joe's keep the fun coming with tons of puns, cartoon-like characters, and pop culture shout-outs, but their signs often feature some pretty beautiful artwork too.
As you'll see below, we've kicked things off with a few of the best Trader Joe's signs in history, but the fun doesn't stop there!You also have the ability to add to this list of good Trader Joe's signs, so that the next time you're roaming the aisles and come across a hilarious bit of grocery story advertising, you'll have a place to share it with the world. Check out our funny Trader Joe's sign collection, vote on your favorites, and tack on your own! Hungry yet?
We Pity the Pun Who Tries to Live Up to This Bad Boy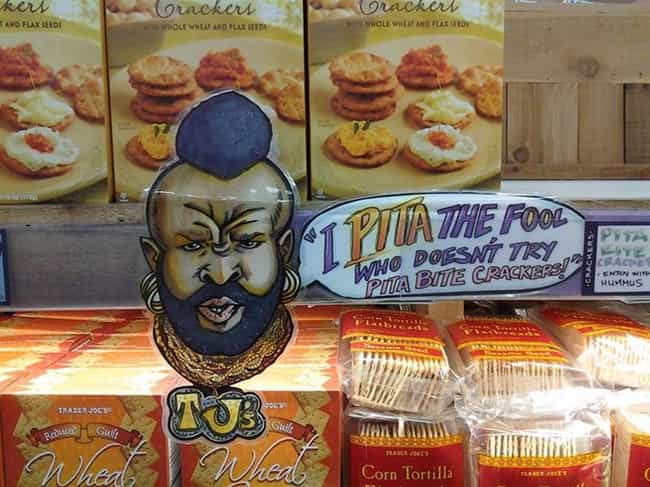 Why is the food so good at Trader Joe's?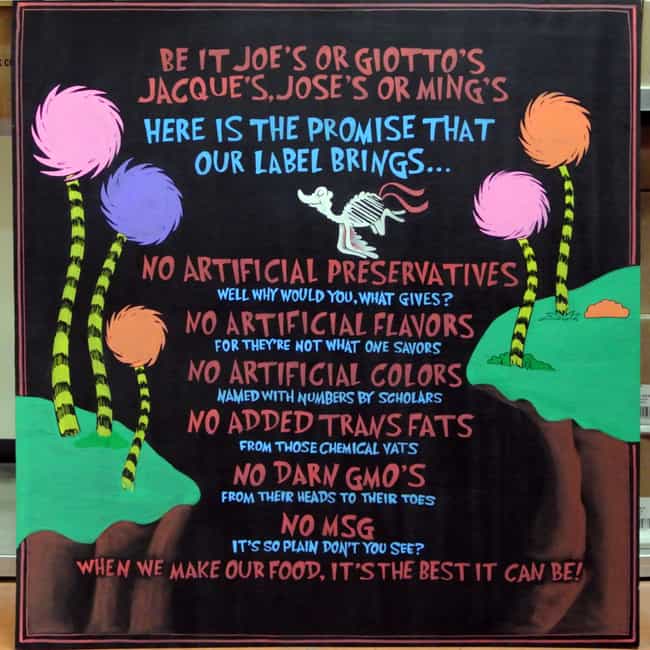 Thanks Folks, They'll Be Here All Night!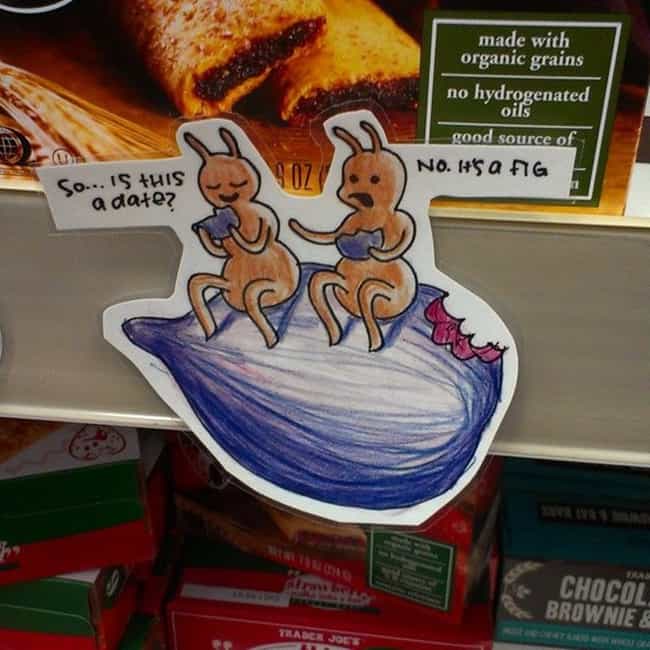 So You'll Never Forget Them Again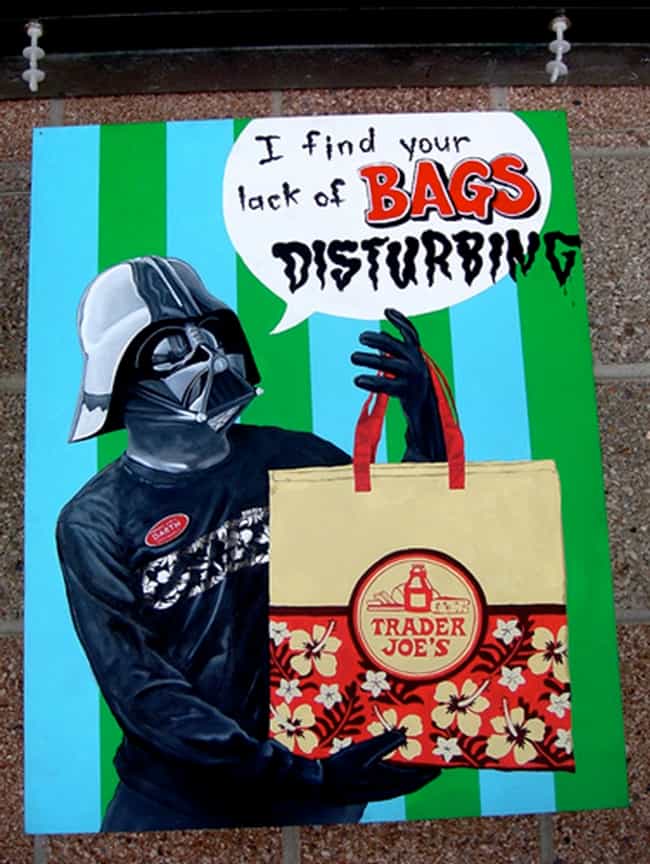 Showy Illusionist Sold Seperately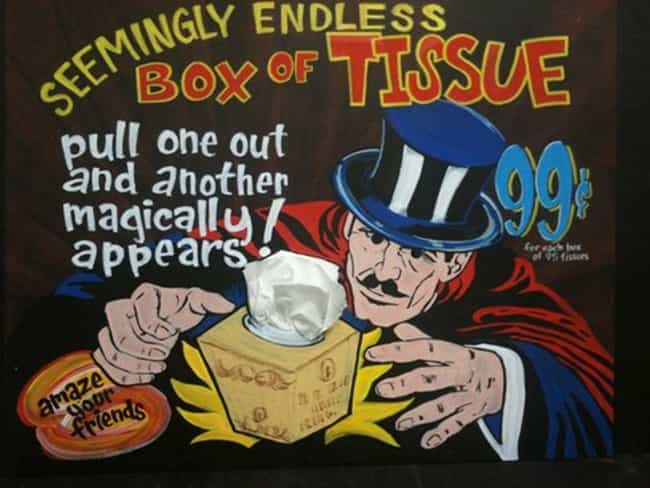 The Only Acceptable Life Motto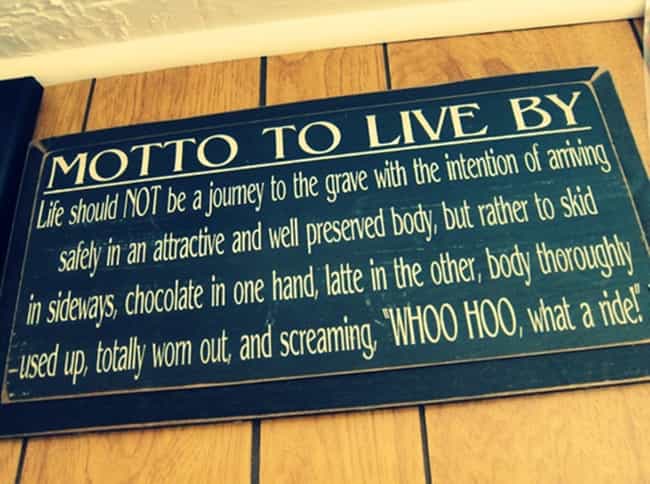 The Tastiest Post-Apocolypse Ever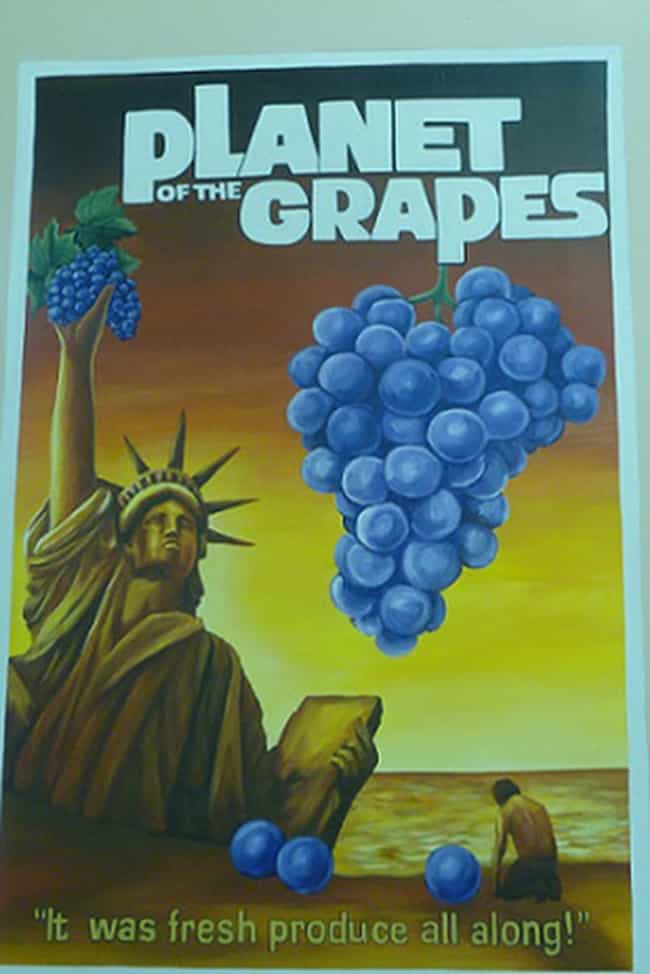 TJ's Got Jokes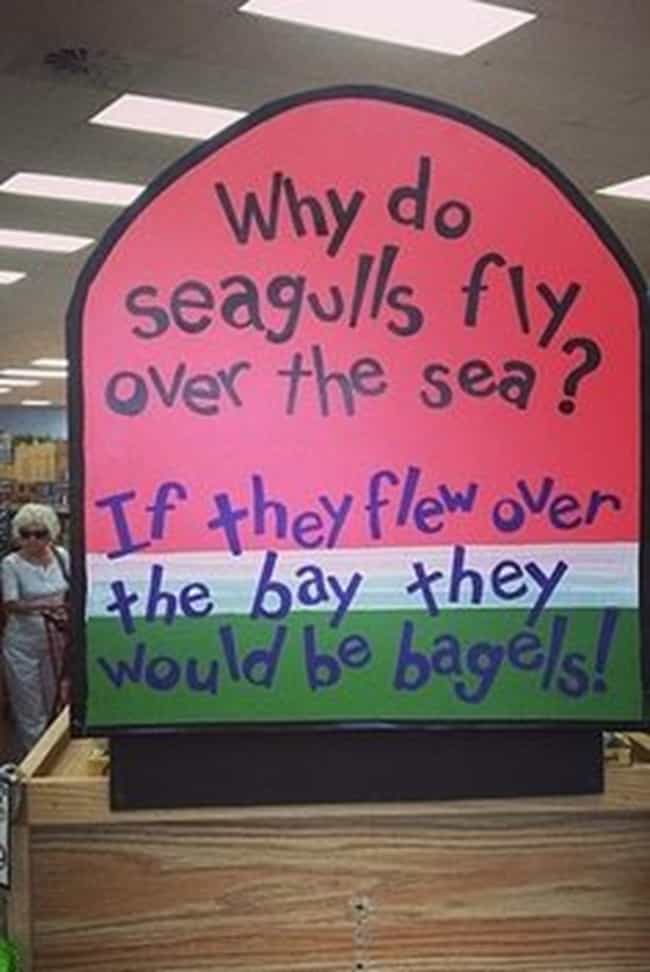 The Best 'Sorry Our Neighbor's an Asshole' Sign Ever
A Diet We Can All Get on Board with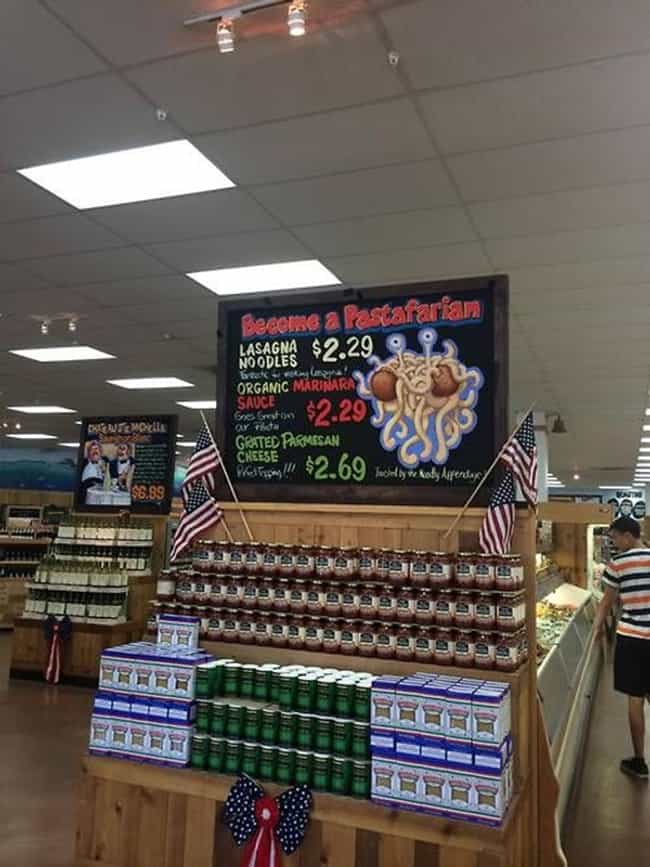 Grumpy, but Somehow Still Appealing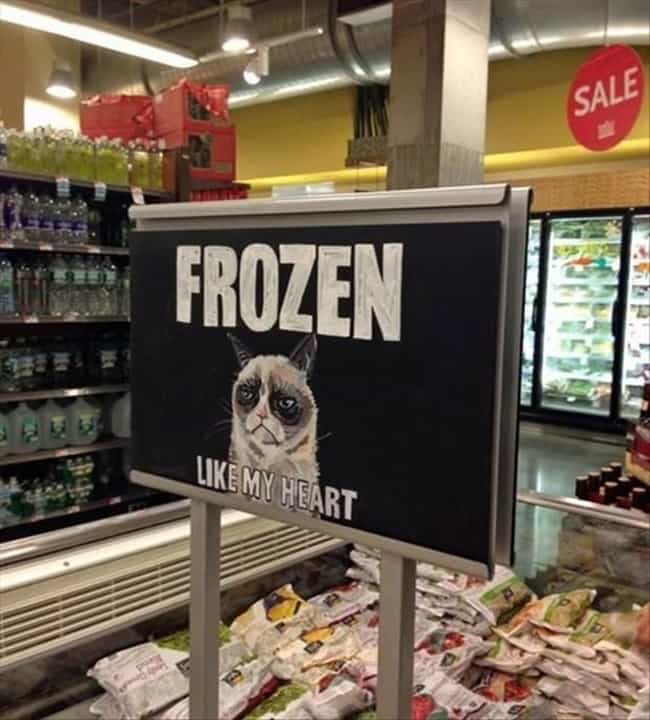 Jar Wars. Boba Fett Is Cool, but the Wookie Monster Knows What's Up.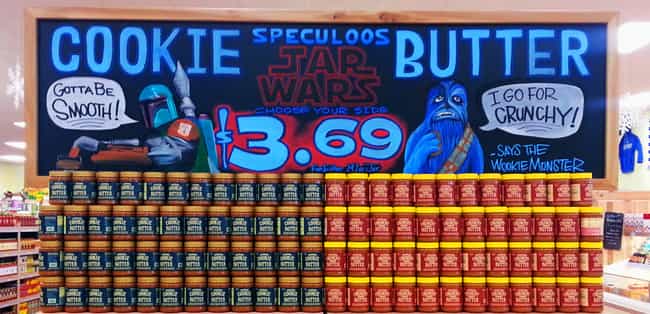 Saving Relationships Since 1958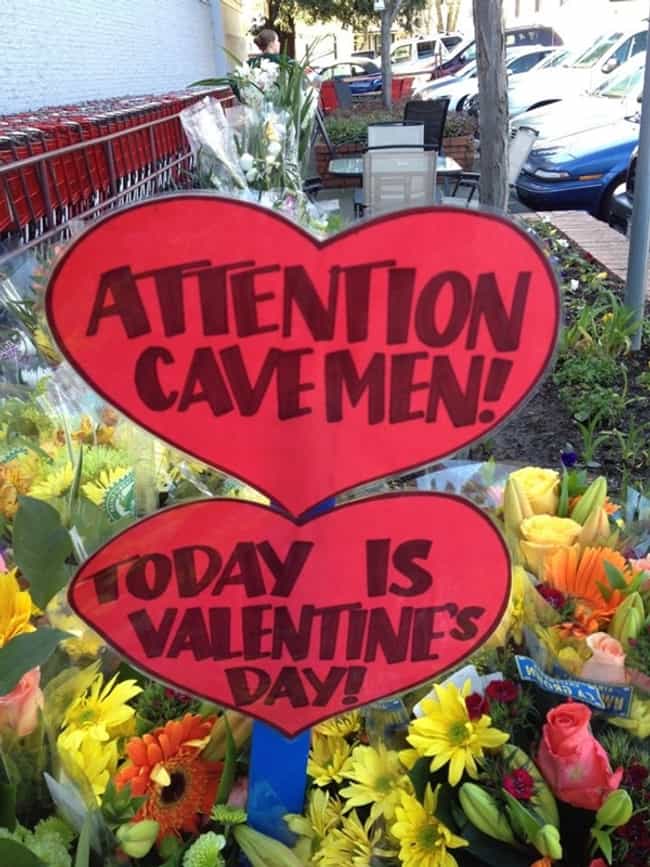 The Fantastic Founders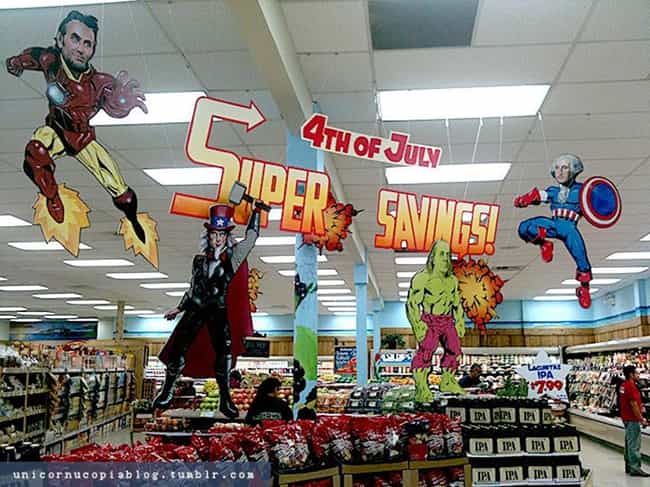 Mac Man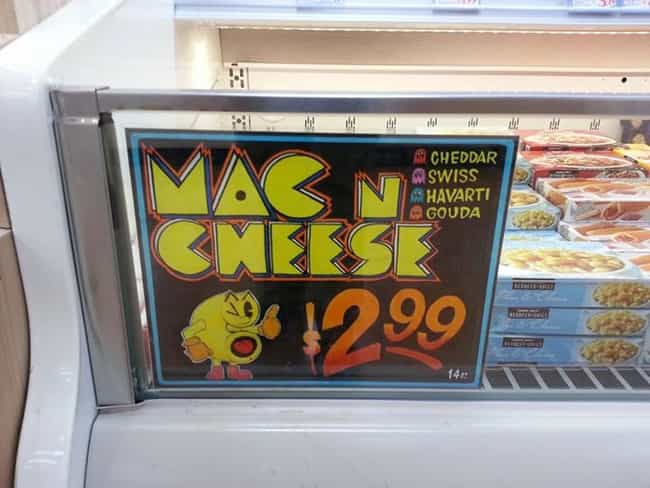 Gnome Sayin'?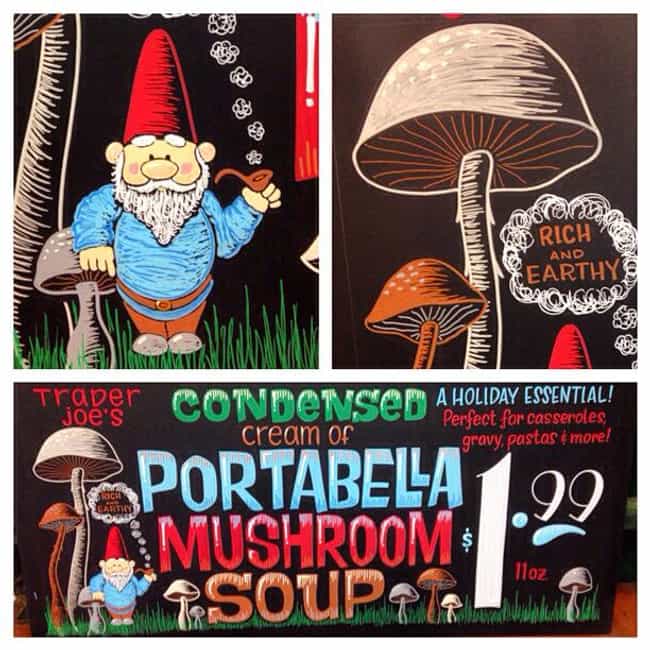 Win Over the Musical Theater Crowd? Done and Done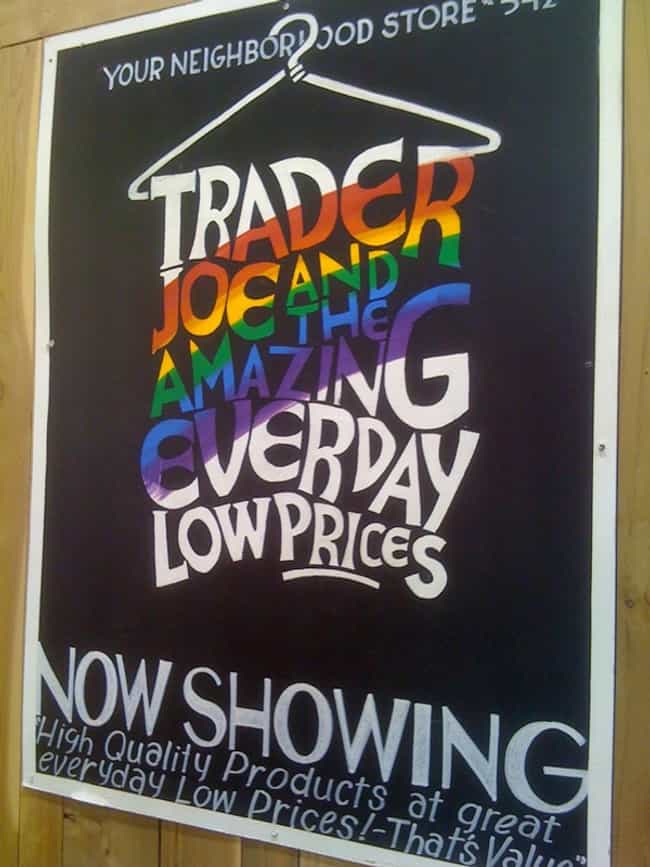 We'll Take Like 20 of Whatever's in This Chick's Section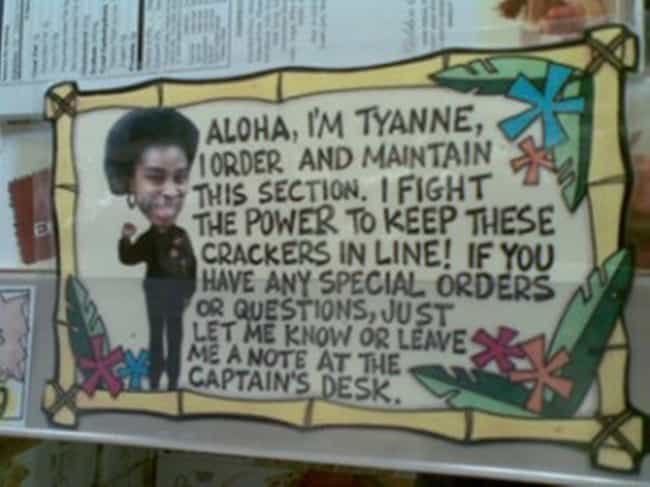 Ron Swanson Commands It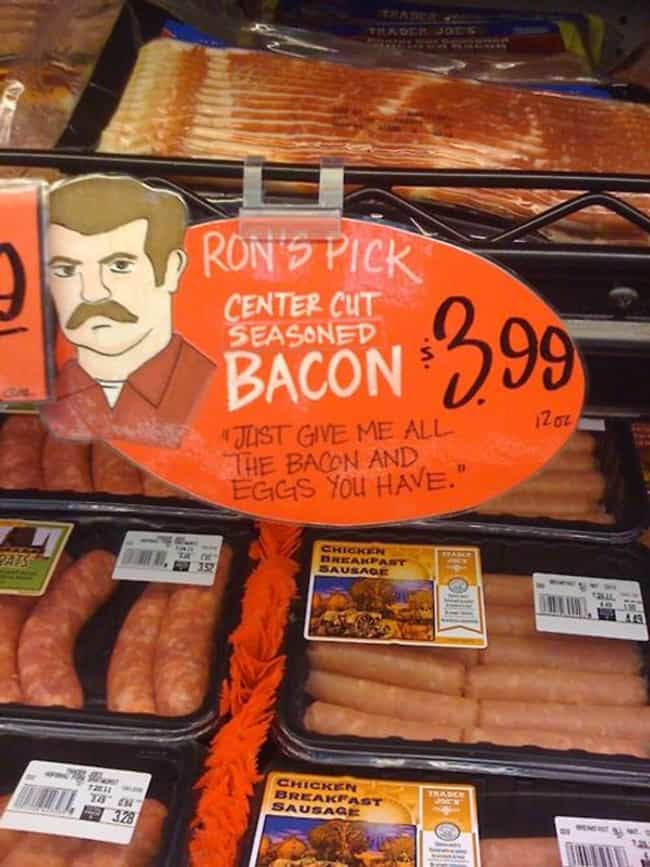 Long Shopping Trip? No Problem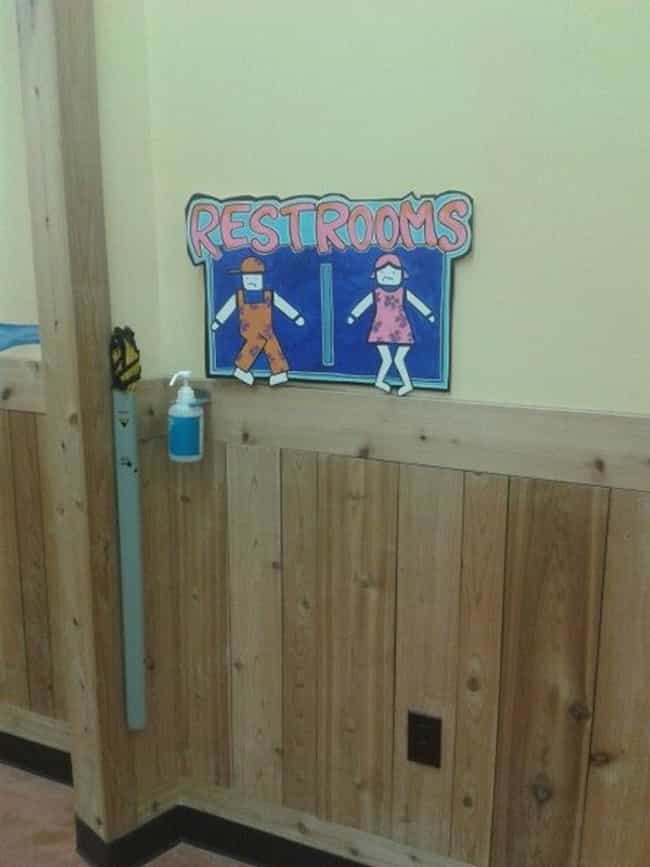 Baking Bad… These cookies are slightly addictive, but they are 99.6% pure enjoyment.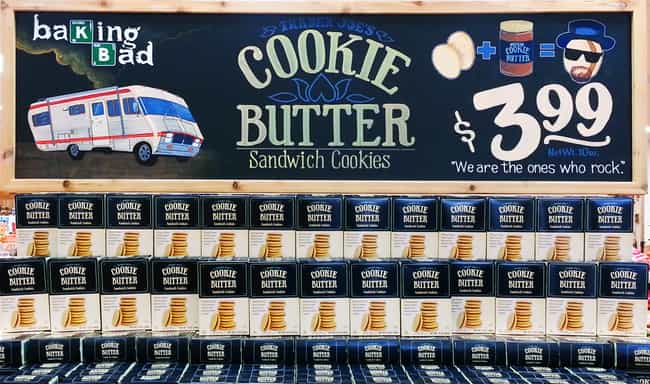 Somehow They Even Manage to Make Nixon Hilarious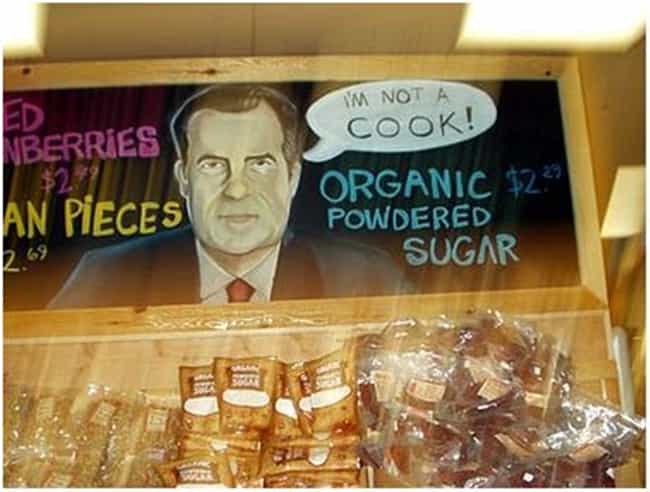 So Romantic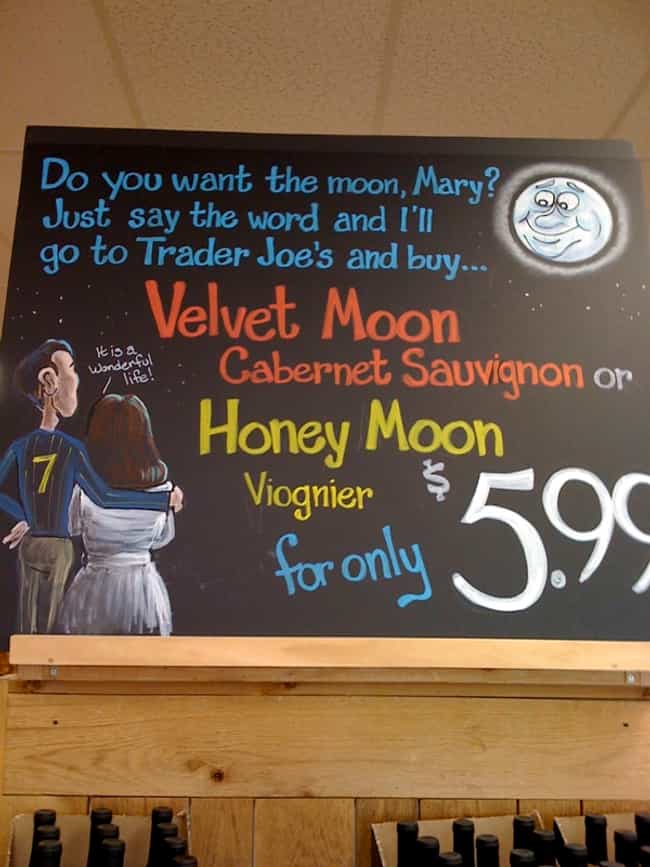 The Perfect Coffee for When You're Painting Insanely Fast Oil Landscapes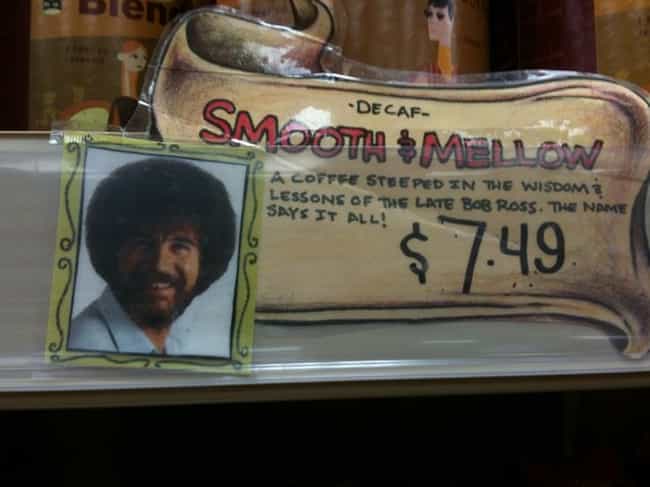 Trekkie George Washington Will Inspire You to Eat Anything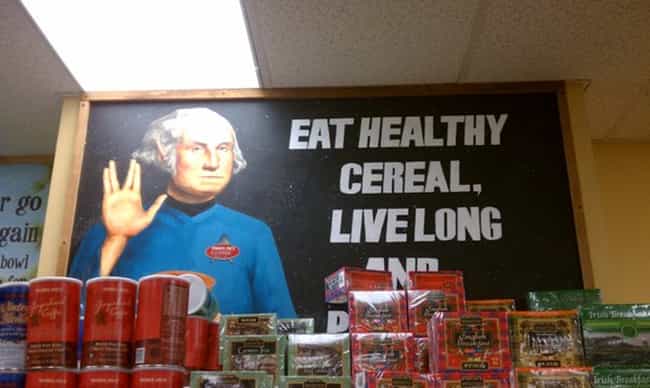 Inner Wild Child Included with Every Purchase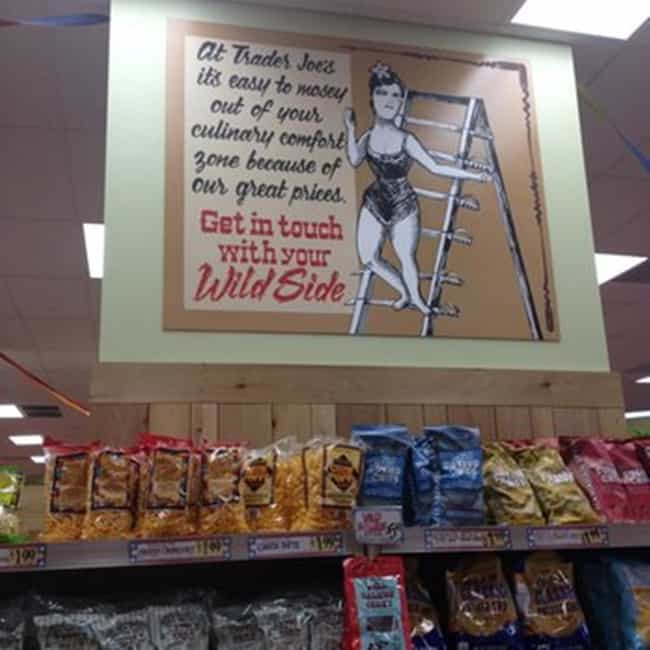 Tissues Get It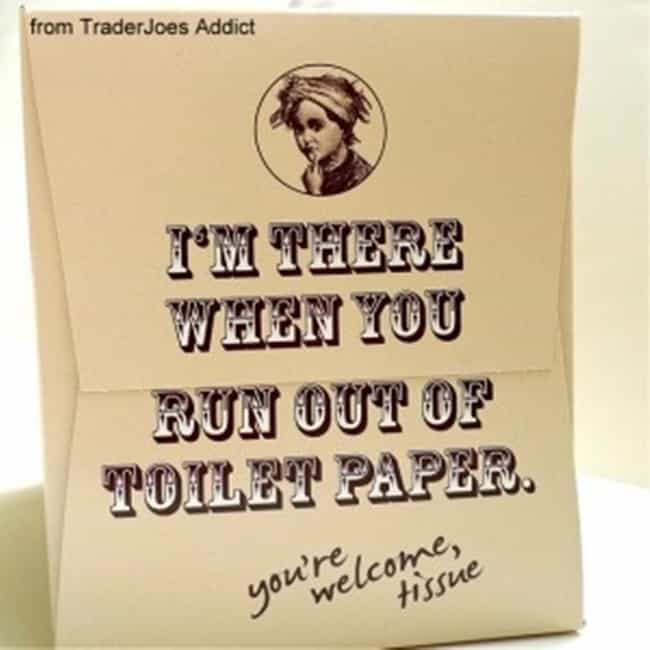 Delightfully Random = Winning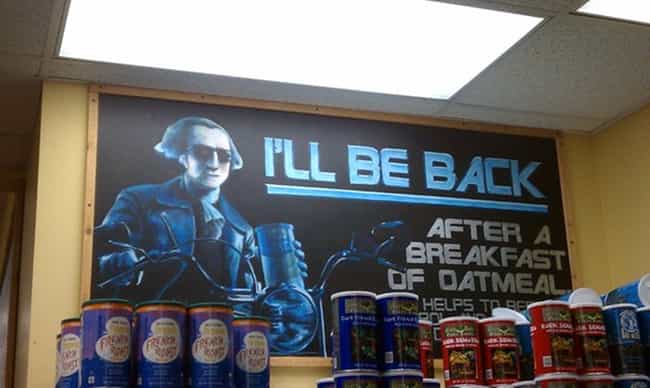 Presidential Pimp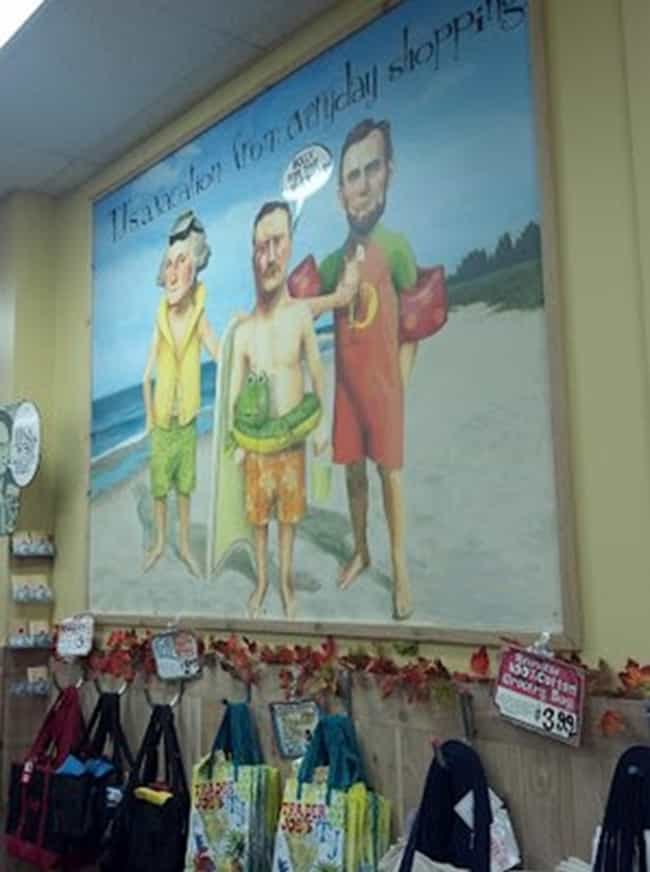 Pizza and Alcohol and Aliens, Oh My!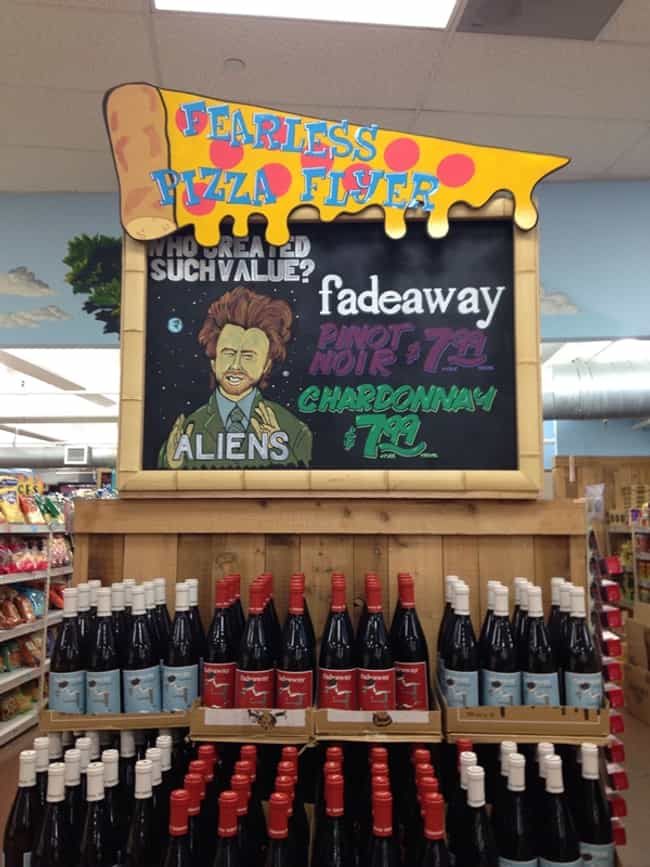 Tom Haverford Strikes Again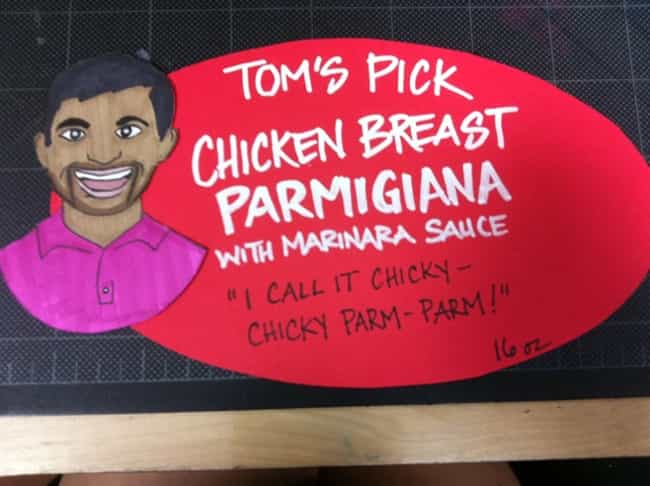 Prince Is Kinda Nutty…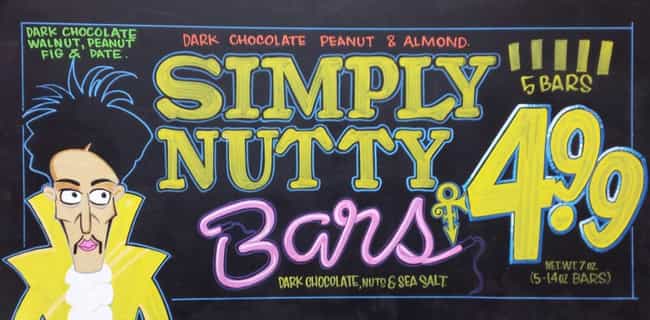 Your Daily Dose of Awesome via Super Shirtless Scarf Guy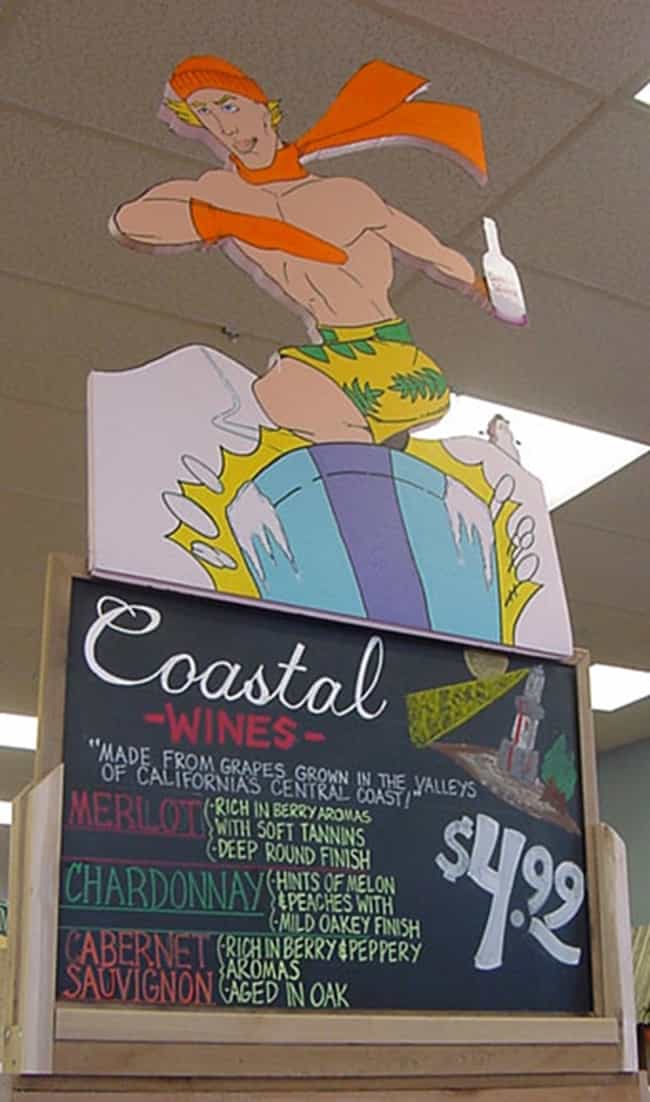 That They Do, TJs. That They Do