On January 6, 1994, Nancy Kerrigan stepped off the ice after a long figure skating practice at the US National Figure Skating Championship; she won a Bronze medal at the 1992 Winter Olympics and she planned to make it to the podium again in 1994. Tonya Harding also skated at the 1992 Olympics, but she finished fourth, and, likely, it stuck in her craw. As Kerrigan walked away from the rink, an assailant hit her just above the right knee with a tactical baton. He was trying break her leg, and he failed. The ensuing Olympic scandal made both women infamous, but even though you've likely heard their names over and over, there are still plenty of things you didn't know about Tonya Harding and Nancy Kerrigan.
Harding's ex-husband Jeff Gillooly and her bodyguard Shawn Eckardt planned the attack; they hired Shane Stant to attack Kerrigan and Derrick Smith as the getaway driver. Harding denied having any prior knowledge of the attack but later pled guilty to hindering the prosecution because she did not immediately come forward with pertinent information. If you've ever wondered about all the gritty details of what happened in the Tonya Harding scandal, you've come to the right place.
Harding Blatantly Lied About Her Handwriting Appearing On A Note Used As Evidence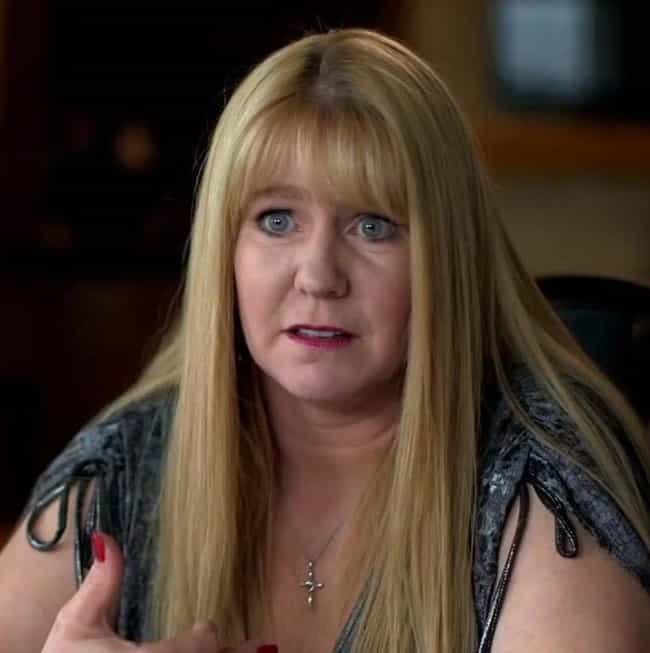 During the investigation, police uncovered a seemingly incriminating piece of evidence which had the potential to corroborate Jeff Gillooly's claim that Harding helped plan the attack. He said Harding made calls to the Tony Kent Arena (Kerrigan's main practice space in Massachusetts) and asked about Kerrigan's practice schedule. Investigators later found a note with the name of the arena written on it. In ESPN Films' 30 for 30: The Price of Gold documentary, Harding said, "They tested the handwriting and it was not mine." Immediately after, Norman Frink, who was a Multnomah County deputy district attorney at the time, said, "We had the handwriting tested and it was identified as her handwriting." Talk about getting caught in a lie.
Attacker Shane Stant Stayed At A Hotel Under His Own Name… Like An Idiot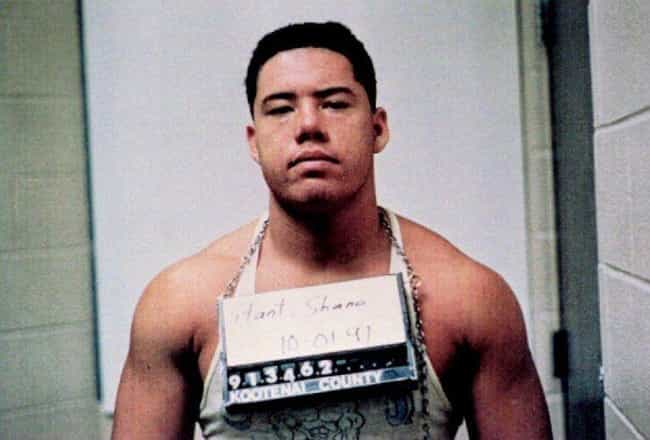 Of course, those responsible for the attack deserved and needed to be caught and held responsible, but it's unbelievable how easy they made it. Shane Stant, for example, stayed at a hotel in Detroit under his own name. Mark Lund, founder of International Figure Skating magazine, perhaps described that mistake best: "Could they be any more stupid? Were you asking to get caught? Because you were going to get caught."
Shawn Eckardt And His Dad Were Loudmouths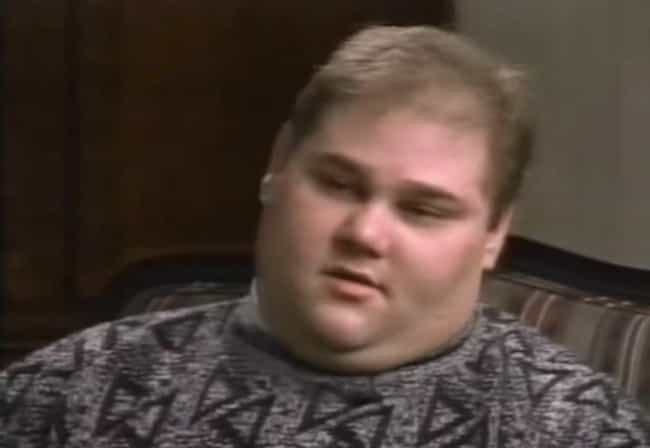 Add Shawn Eckardt, Harding's bodyguard at the time, to the list of especially dumb people involved in this scheme. He couldn't keep his mouth shut about his involvement and told his mother, father, and others. It appears that trait runs in the family, because Eckardt's father also blabbed and, in doing so, he contributed to his son getting caught. A woman sent a letter linking Harding and Gillooly to the attack to KOIN, a Portland television station, after hearing about it from Eckardt's father. Police soon interviewed Eckardt, and he started talking when he realized the penalties he faced.
Kerrigan Wore The Dress She Was Attacked In To An Olympic Practice With Harding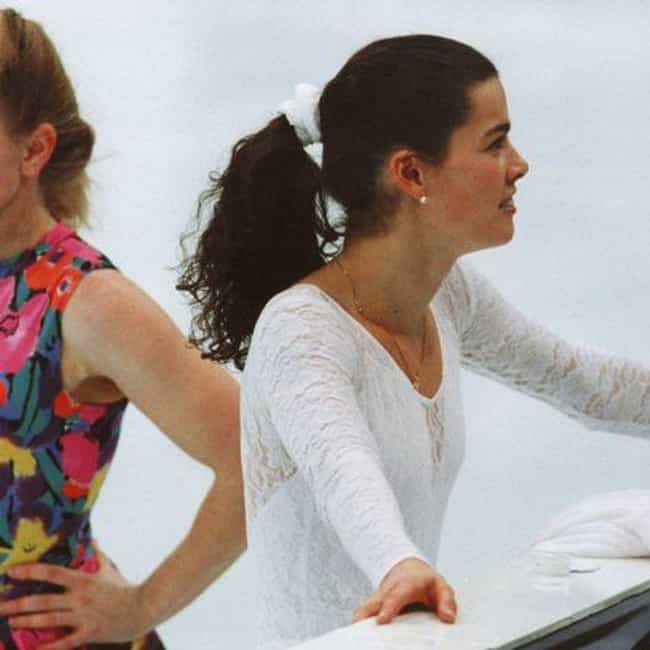 For obvious reasons, Kerrigan did not want to skate with Harding at Team USA's Olympic practice session, but per tradition, each country hits the ice together, so the Olympics Committee didn't make an exception. Kerrigan made a very specific outfit choice for her uncomfortable, dramatic reunion with Harding. As Kerrigan's husband and agent Jerry Solomon describes, "Here was this absurd situation that never should have taken place, but there was some irony in that Nancy wore the dress that she had been attacked in just simply to make a statement, saying, 'You are not going to take this away from me. You're going to have to bring more than a couple of thugs and a bad plan to take me out of the Olympics.'"
After The Scandal, Harding Tried Her Hand At Boxing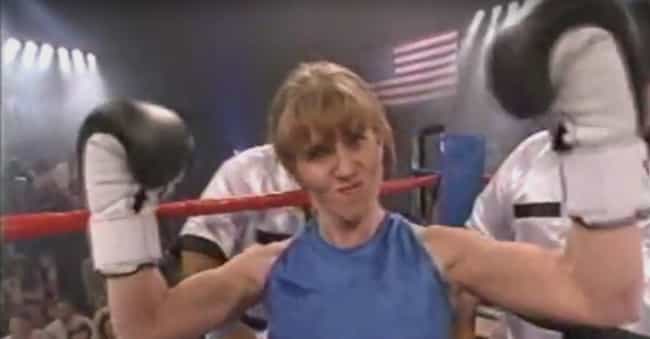 In the end, Harding pled guilty to hindering the prosecution. She was sentenced to three years' probation and had to pay $160,000 in fines. As for skating consequences, her 1994 US National Championship win was revoked and she was banned for life from the US Figure Skating Association, which effectively killed her career. With skating out of the picture, she turned to boxing. Before her 2004 fight with Amy Johnson (in which she was knocked out), she spoke of hoping to benefit from her bad-girl reputation.
Harding Threatened To Sue The Olympic Committee If They Refused To Let Her Skate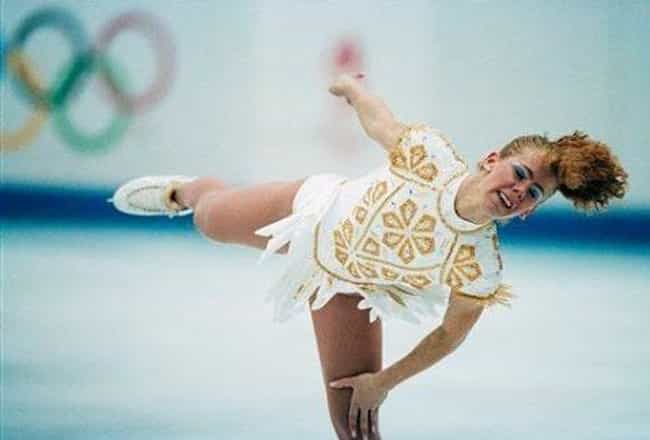 Leading up to Games, the Olympic Committee had to decide if they would let Harding compete on behalf of the United States after she admitted in a press conference that she failed to report what she knew. That seems like reason enough to let her go, right? Not quite, since she hadn't yet been charged with a crime and, had she been kicked out, she would have fought. Harding explained,
"The Association said 'We don't want you to be on the Olympic team. We're going to take you off the Olympic team,' because I'd been implicated in this whole scandal. So I then said, 'Ok, you know what, with my attorney, I'm going to sue you for 10 million dollars because I earned the right to skate on that Olympic team. I did not do this. I was not involved.'"
Harding Had A Difficult Childhood And Troubled Relationships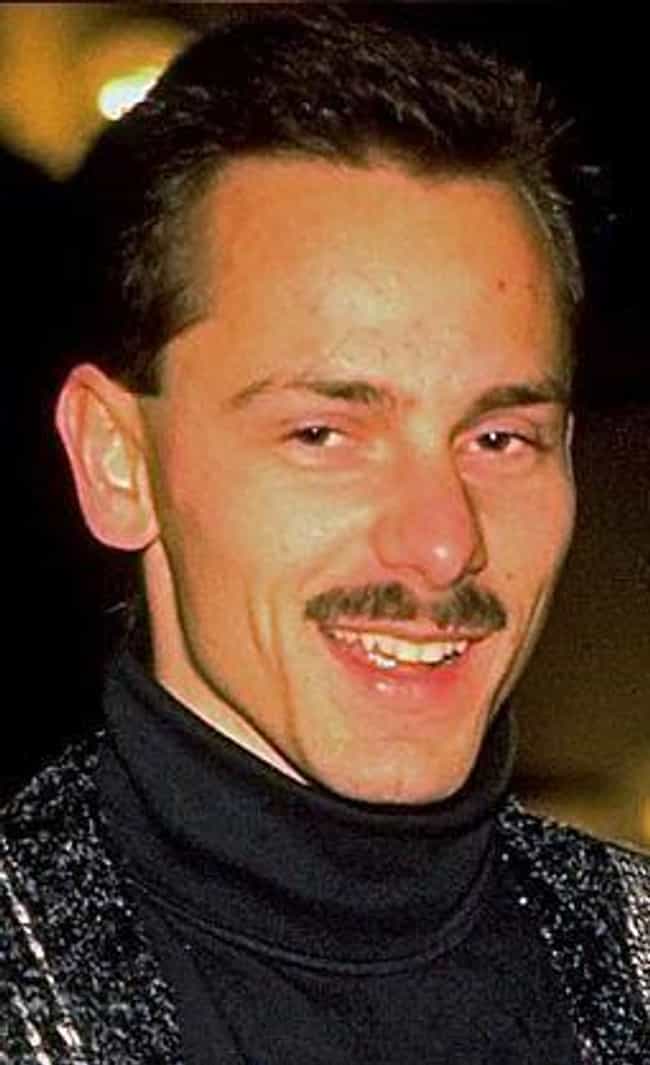 Harding had a rough upbringing, as things were very tight financially. As Portland TV reporter Ann Schatz describes,
"There was poverty in this young girl's world that we need to understand because it's part of this story. She skated a lot of times without food in her stomach. She skated not really understanding if that next lesson was going to come or not because she didn't know if she could pay for it."
Not to mention, Harding had troubled relationships with her mother LaVona Golden and ex-husband Gillooly. "We got married for all the wrong reasons," Harding said of her ex. "I had to get away from my mother and I fell for somebody who was a few years older who had a job, but he hit me, but she hit me, but they love me." Harding later claimed Gillooly never abused her.
Some Thought The Olympic Judges Were Biased Against Kerrigan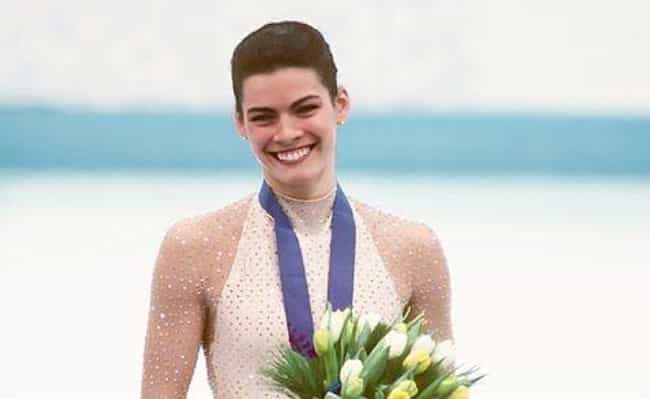 At the 1994 Winter Olympics in Lillehammer, Norway, Nancy Kerrigan claimed the silver medal and Ukrainian figure skater Oksana Baiul won the gold. This came as a surprise to many and, to some, felt political. "Honestly, I'm not so sure that she wasn't blamed for all of the attention that this whole thing was getting, which she had absolutely nothing to do with and, I don't know, but it was a travesty," Kerrigan's coach Mary Scotvold said.
Weird Mishaps Shook Harding During Her Olympics Long Program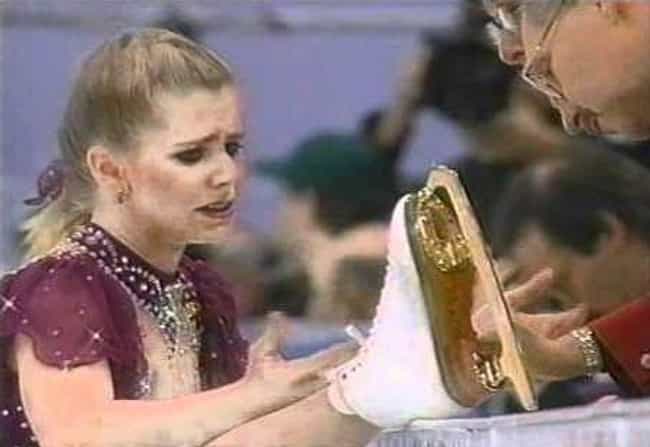 When it came time to compete at the Olympics, Harding sort of fell apart. It makes sense that the pressure and frenzy surrounding the games might have gotten to her, but what's weird is that she barely made it in time to compete in the long program finals. The announcers called her name and she was nowhere to be found. She was seconds away from being disqualified. When she did show up, she interrupted her program to go over to the judges to explain that she was having an issue with her lace on her right skate, and she'd had issues like that before. They let her leave to make an equipment change, but many were apparently suspicious that she just wanted to start over.
Harding Was Seriously Judged For Her Appearance
Harding didn't fit the ice-princess mold, but what's shocking is how offensive her unorthodox artistic choices came across to some in her quest for gold. She explains,
"There was one year that I had like a bright pink color [costume] that I made myself. I mean, it was really pretty. One of the judges came up to me afterward and said, 'You know what, if you ever wear anything like that again at a U.S. Championships, you will never do another one.' And I told them where to go. I said, 'Well, you know what, if you can come up with five thousand dollars for a costume for me, then I won't have to make it, but until then, stay out of my face.'"
The Media Went To Extremes To Get A Piece Of The Action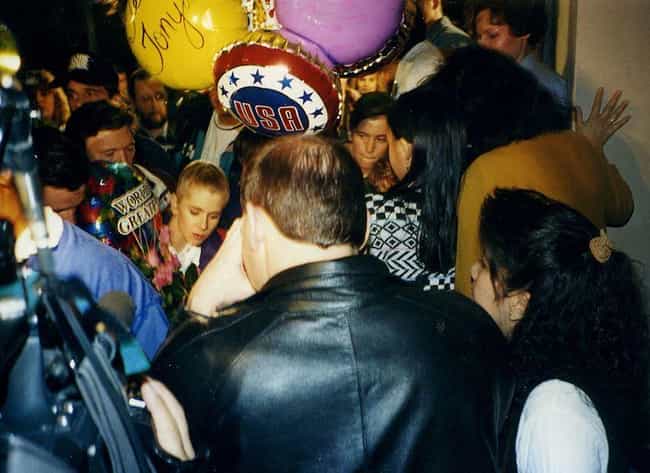 As the controversy unfolded, the media was extremely aggressive about getting in on the action. Reporters and photographers flocked to Harding's public practice arena and hotels, but some took things much further. Ann Schatz, a sports reporter, recalls that a fellow media member bugged Harding's coach's house to listen in on what was being said. Someone also set the alarm off on Harding's car and called a tow truck just to get her outside.
Kerrigan Avoided The Media By Sneaking To Practice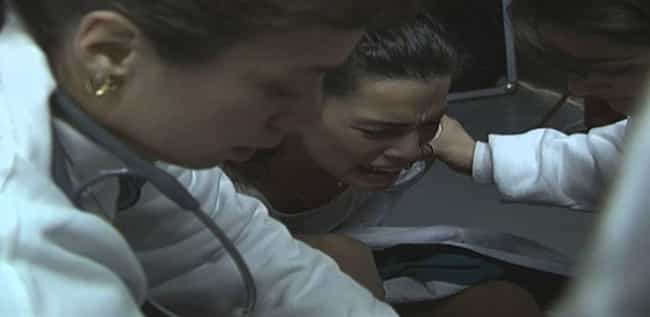 In between the attack and the Olympics, the media was all over Nancy Kerrigan to see if she could recover in time to skate for Team USA. But Kerrigan took extreme measures to avoid them. "We wanted to try her ice skating. You know, get her on the ice, see how her knee is going to respond, but we needed to do it in a way that could be private," her physical therapist, Vincent Buscemi, recalled. Kerrigan laid in the backseat of a car and hid underneath a coat to get to her practice space undetected. Buscemi said, "It really felt like a bank robbery or something. I remember myself just like shaking, like oh my God. It was kind of funny, but at the same time it was like nerve wracking because we didn't want to be seen."