We've all heard local stories of an old person who died in their home, only to have their body found years later, and those stories are on here. But this list is also permeated with wives who buried their husbands in the back yard, and monsters who put the amount of space in their storage units to the test. Keep reading, there are undiscovered dead bodies waiting for you.
27 Boys Found Buried in Storage Locker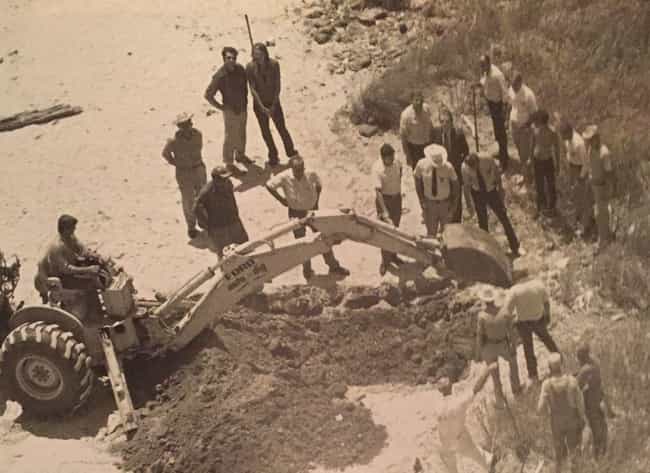 In 1973, police found the bodies of 27 boys in a rented storage locker after the murder of Houston serial killer Dean Corll AKA "The Candy Man." Corll had hired two teens – David Brooks and Elmer Henley – to assist him in the abduction, torture, and murder of local teen boys.
After dozens of deaths, the accomplices admitted to law enforcement their participation in The Candy Man's crimes. Henley, who shot and killed Corll, helped Houston police identify most of the discovered bodies.
Mother and Daughter Discovered In Collapsing House
In 2013, following up on complaints about the safety of a home in England, police officers discovered the bodies of Caroline Jessett, 50, and her mother, Pauline, 78. Investigators located Caroline's body a week prior to finding her mother, who appeared mummified, in the bathroom. Medical examiners could not rule the cause of death for both women but believed they had passed naturally.
Reportedly, Caroline suffered from mental illness and was reclusive. Examiners determined Pauline, also a known recluse, may have been dead for a year, although neighbors claim they had not seen the woman in decades.
Twin Skeletons Found in Chattanooga
In 2014, Chattanooga Police discovered the skeletons of twin brothers Andrew and Anthony Johnson in their former residence. Authorities found the reclusive brothers, 63, in matching easy chairs. Medical examiners determined the Johnsons died of natural causes approximately three years prior – Anthony from heart disease and Andrew from diabetes shortly thereafter.
The neighbors considered the pair eccentric and did not notice their absence. Reportedly, their sister tried to check on them in 2011 but could not gain entry into the home.
Body Found Behind False Wall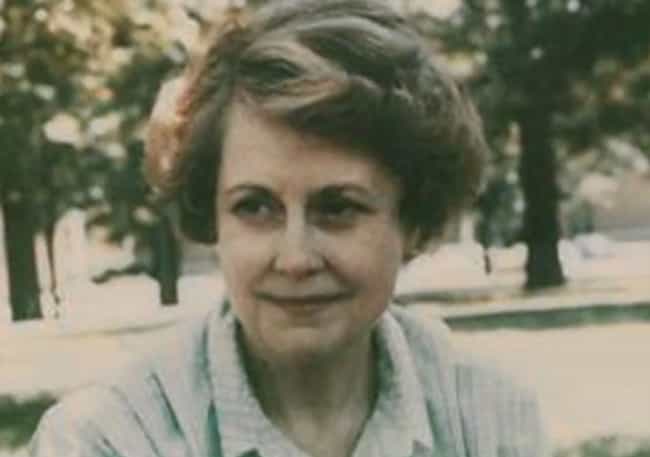 In 2013, a construction worker accidentally unearthed the remains of Joann Nichols, 55. Someone had hidden Nichols's body behind a "false wall" in the basement of her former home in Poughkeepsie, New York. Nichols's husband, James, had reported her as missing in 1985. The medical examiner determined the cause of death as blunt force trauma:
The body was skeletonized and the hands were tied with rope. …A large area of the right side of the skull was also missing.
Investigators suspected James for Nichols's murder, but he had passed shortly before the discovery of his wife.
Husband's Body Found 18 Years After His Death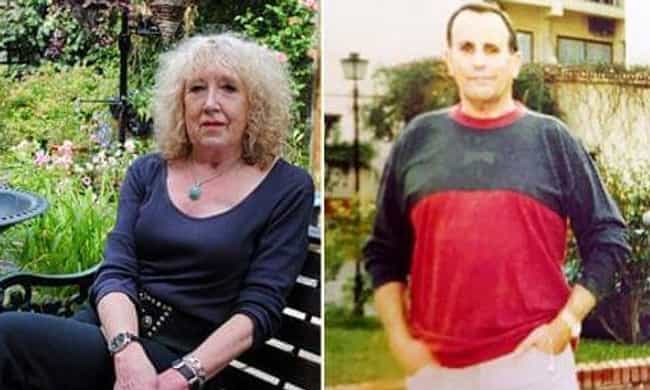 Reportedly, John and Leigh Ann Sabine abandoned their five children in New Zealand in 1969. The couple, under false names, quickly moved to Australia. When they returned to New Zealand in 1984 to see their children, the daughters reported them to police. The couple again relocated and settled in South Wales.
Leigh Ann died in 2015 from cancer. Reportedly, no one had seen John since 1997. After Leigh Ann's death, authorities unearthed his remains from his wife's garden in Beddau. Someone had wrapped his body in plastic sheets. Detectives determined his injuries were consistent with an assault and ruled the cause of death as blunt force trauma. Welsh authorities considered the deceased Leigh Ann as the primary suspect.
Man Found Hanging After Eight Years
In 2013, a new tenant in a Bussy-Saint-Georges building found the body of Thomas Ngin. Authorities determined Ngin, who was originally from Cambodia, died eight years prior in the apartment. Medical examiners ruled the cause of death as self-inflicted hanging.
Ngin's apartment was isolated within the complex, and his death remained unnoticed until the bank finally seized and sold his unit.
Missing Yucca Valley Woman Found Dead In Car After Two Years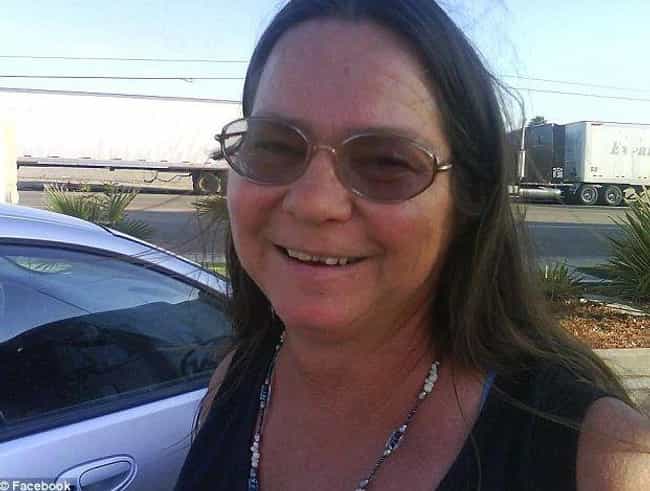 In 2013, Carla Ruth Reyes went missing. Hikers didn't discover her body – in the back of her Mitsubishi Gallant – until 2015. Reyes, a 52-year-old Yucca Valley woman, reportedly left her cell phone at home before driving out to an isolated part of California's Highway 62.
Her surviving family believes she took her own life, and medical examiners determined no foul play occurred.
Joyce Carol Vincent's Body Lay On A Sofa For Over Two Years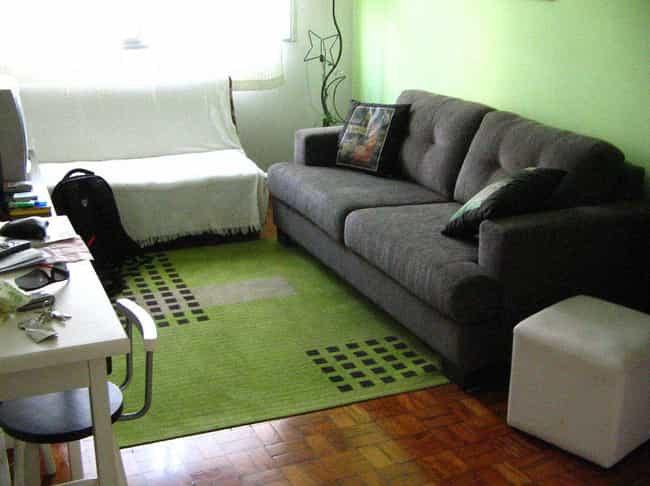 In 2006, while in the process of repossessing a home, London police discovered the body of 38-year-old Joyce Carol Vincent. Medical examiners determined she died over two years prior. According to the police, they found her on her couch. The television set was still on, tuned to BBC1, and a small pile of unopened Christmas presents lay on the floor.
Authorities identified Vincent from her dental records and ruled her death as from natural causes. Her death inspired a 2011 docudrama, Dreams of a Life.
Missing Canadian Skier Found 35 Years Later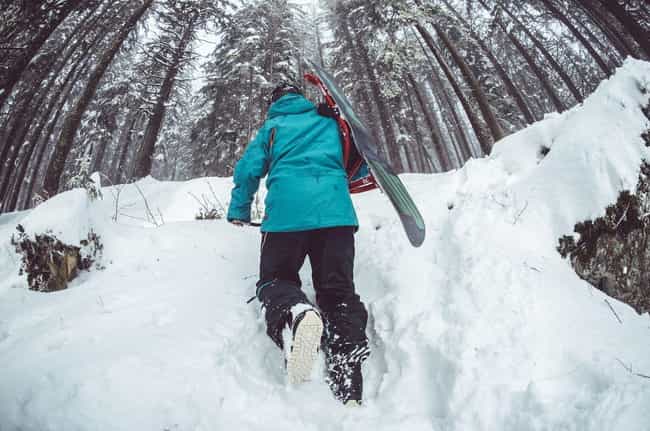 In 2015, authorities identified the body of a Canadian skier who had been missing for 35 years. Gregory Barnes's family last saw him before he left to ski the Italian-Swiss Alps in 1980. According to the Italian Police, the warmer than usual temperatures melted a substantial amount of ice, revealing his body.
Barnes was an avid outdoorsman, and investigators determined his death was an accident.
Michigan Woman Found In Car Five Years After Her Death
In 2014, two repairmen found the body of Pia Farrenkopf on the property of her Michigan home. They discovered her body in the driver's seat of her car. Investigators determined she died in 2009. Because Farrenkopf often traveled for business, her family did not regard her absence as questionable. Reportedly, it took years for Farrenkopf's bank account to dwindle – as automatic payments took care of her mortgage and bills.
When the money ran out, the bank foreclosed on the home. Medical examiners were unable to rulethe cause of death due to the advanced state of decomposition.
300-Year-Old Hidden Body Found in Bishop's Tomb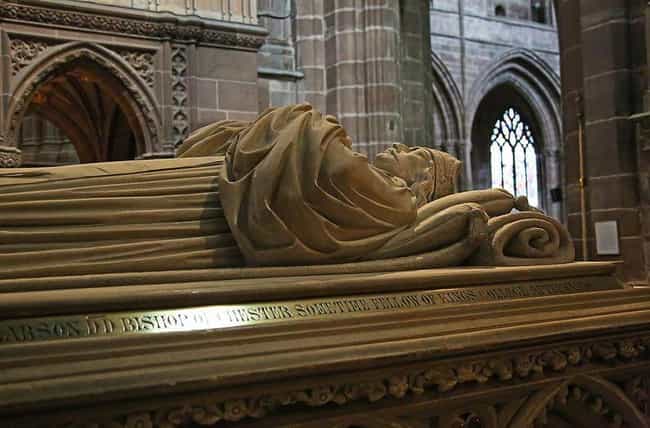 In 2015, after performing a scan of a 17th-century tomb, researchers discovered the body of a premature baby buried alongside the deceased Bishop Peder Winstrup. Bishop Winstrup died in 1679, and his crypt is located in a cathedral in Lund, Sweden. Winstrup was a prominent figure in Lund, and he once served as Denmark's royal chaplain.
Researchers found his body, as well as the 5 to 6-month-old fetus beneath him, well-preserved. Examiners speculate the baby died as a result of a miscarriage or stillbirth. Researchers are testing DNA to see if there's a link between the two, but they believe burial staff included the unbaptized baby to give it a Christian burial.
Body Of Child Missing For Two Decades Found In Mother's Closet
In 1999, the NYPD arrested Madeyln Carmichael, 60, after they received a tip about a missing 3-year-old Brooklyn girl. Authorities found Carmichael's daughter, Latanisha, hidden in a closet, inside a footlocker. Reportedly, Carmichael tried to mask the smell with incense and air fresheners. Neighbors alleged Carmichael claimed she sent Latanisha "to live down south."
Investigators uncovered the body wrapped in newspaper from 1979, signifying the girl had been missing for two decades. Carmichael had no previous criminal record, and Brooklyn courts sentenced her – as well as her middle-aged son – for tampering with evidence.