Dying to know what Stephanie Tanner looks like now? Check out these photos of the Full House cast, from the early 90s and today! If you were a 90s kid, you surely watched at least a few episodes of Full House growing up. The iconic 8-season show was full of cheesy life lessons, silly antics, and nostalgia-in-the-making. The show was an instant classic with cute, little Michelle's iconic one-liners and hunky Uncle Jesse's flowing hair. But what happened to the stars of the show once the series ended in 1995?
Sure, some of the stars remained in the limelight, but others took a break from acting, went to school, or launched completely new career paths. We're going to take you through the cast of Full House so you can see what your favorite San Francisco family is up to these days. Think you know what happened to Danny, Uncle Jesse, and Joey, the Tanner girls, Aunt Becky, Alex and Nicky? Click through to see photos and find out!
The widowed father of three girls, Danny Tanner is the co-host of
Wake Up, San Francisco
and the brother-in-law of Jesse Katsopolis. His wife, Pam, was killed in a car crash caused by a drunk driver when the girls were very young. Danny is the un-hip dad who thinks he's the "raddest, baddest" dad ever.
Most people know that Saget was pulling double-duty while
Full House
was on, hosting
America's Funniest Home Videos
as well. In 1997, when the comedy-clip show came to an end, he continued doing standup comedy, but he also starred in the WB sitcom
Raising Dad
and hosted NBC's game show
1 vs. 100
. He also narrated and voiced the future Ted Mosby on the CBS sitcom,
How I Met Your Mother
. Other projects of his included an HBO special dedicated to his father, who died from congestive heart failure. He also parodied himself on
Entourage
, appeared in the Broadway musical
The Drowsy Chaperone
, was roasted on Comedy Central, and starred in the short-lived sitcom
Surviving Suburbia
. He announced that he'd be touring Australia for the first time in May 2014.
Jesse Katsopolis (his real name was Hermes Katsopolis, named after his great-grandfather) is the brother-in-law of Danny Tanner, uncle of D.J., Stephanie, and Michelle, husband of Rebecca, and father to twins Alex and Nicky. Jesse moved in with Danny to help him raise his kids after sister Pam's death. Though only expecting to stick around for a few weeks, he ends up staying permanently. A former bad boy and rock musician, he changes his tone when he meets his love, Rebecca Donaldson.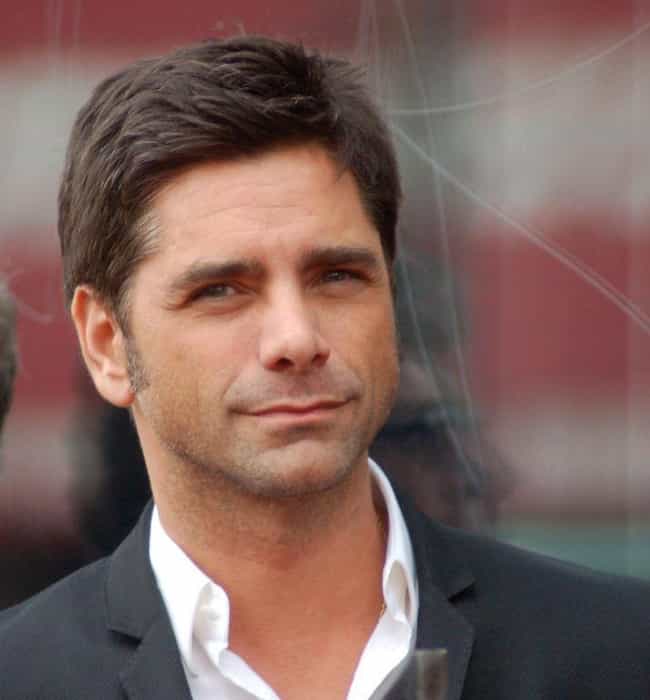 Since the show's finale, Stamos has appeared on numerous television series and films, most notably, a three-season stint on ER from 2006 to 2009 and a recurring role on the USA Network series, Necessary Roughness. He also played the role of Albert in the Broadway revival of Bye Bye Birdie and is starring in the upcoming ABC primetime soap opera Members Only. In November 2009, he was awarded a star on the Hollywood Walk of Fame. He was formerly married to Rebecca Romijn. In 2000, he purchased a sign at the entrance of Disneyland on eBay for $30,700 and now has a lifetime pass to the amusement park.
You won't believe who John Stamos said would be on the Full House reunion. Click here to see.
Danny Tanner's childhood friend moves in to help him raise his kids following Pam's death. A stand-up comedian, Joey and Jesse run an advertising business, composing jingles for products and direct TV and radio jingles. They also partner for a successful afternoon radio show called
Rush Hour Renegades
, but his most successful job was portraying Ranger Joe on an afternoon children's variety TV show with his wise-cracking woodchuck marionette puppet, Mr. Woodchuck.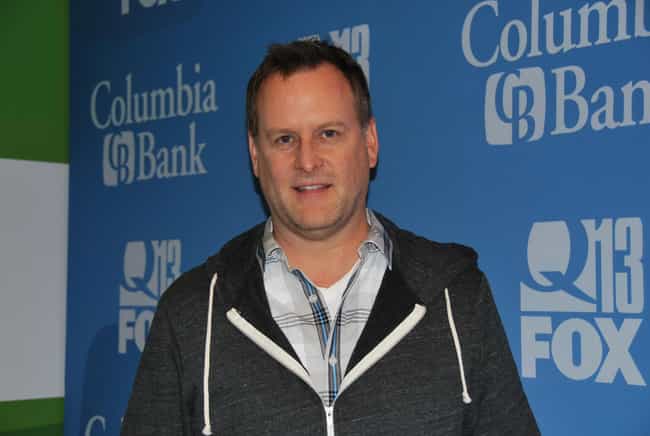 Following
Full House
, Coulier founded his own children's entertainment company called F3 Entertainment. Even before
Full House
, Coulier did a lot of voice work for animated shows and films, and he continued after the show ended. He was also one of the contestants on
Skating with Celebrities
(yeah, remember that show?) where he was teamed with Olympic medalist Nancy Kerrigan. He's currently a member of the Duck's Breath Mystery Theater touring comedy troupe as well as host of the series,
Animal Kidding
. In 2005, Coulier began dating photographer and producer Melissa Bring and on July 2014, they married in Montana. Coulier is also a private pilot and owns and flies a Beechcraft B35.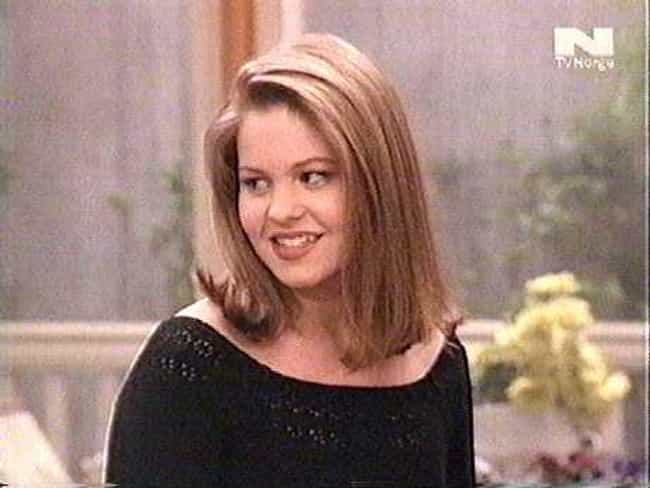 The eldest daughter of Pam and Danny Tanner, D.J. (Donna Joe) Tanner is a straight-A student who often gets irritated with the limits her father puts on her. In early seasons, she was shown to love horseback riding and dreamed of having her own horse and practicing karate (not on the horse).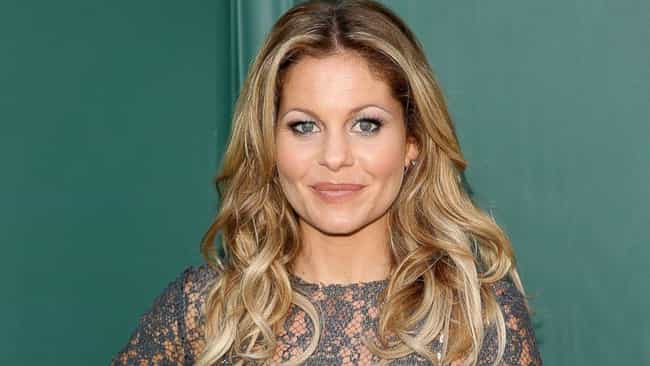 After Full House ended, Cameron guest-starred on network shows like Cybill and Boy Meets World and married Russian NHL hockey player Valeri Bure in 1996. After the birth of her children, she took a self-imposed hiatus to devote time to her family. In March 2014, she was announced as one of the celebrities to compete on Season 18 of Dancing with the Stars, where she eventually finished third. She is also a New York Times best-selling author and has three children.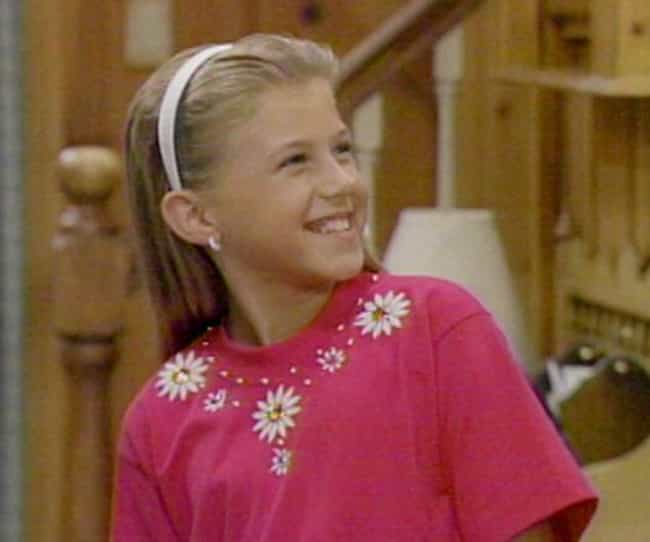 The middle child of the Tanner sisters, Stephanie is known for her humorous catchphrases such as, "How rude!". She struggles with being the middle child and wanting attention, and she has a nosy habit of reading D.J.'s diary.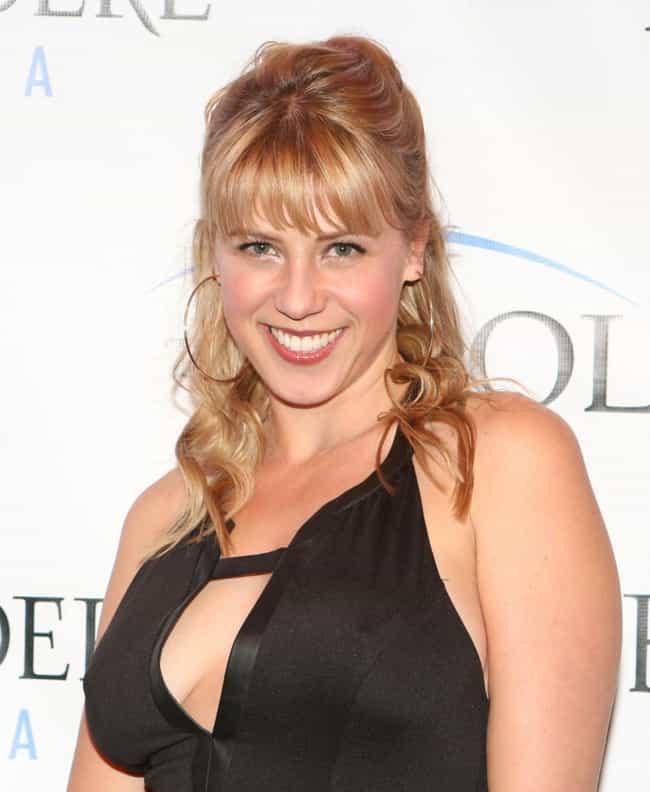 Sweetin's methamphetamine and alcohol addiction is well-known, and in 2009, she wrote a memoir that chronicled her downward spiral into addiction. She broke into tears while addressing a crowd at Wisconsin's Marquette University in 2008 while coming down from a two-day bender of meth, cocaine, and ecstasy. She married and divorced LAPD officer Shaun Holguin and film transportation coordinator Cody Herpin, as well as marrying Morty Coyle, who she has a child with, before she filed for separation in June 2013.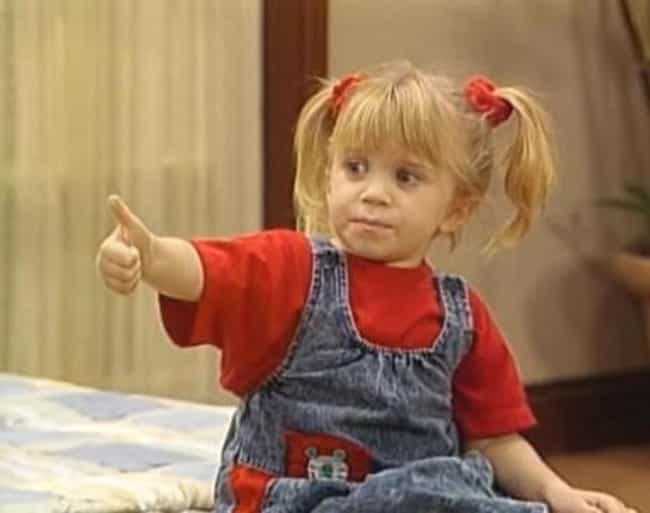 The youngest child of the Tanner sisters, Michelle is a smart-aleck with many friends who feels left out when D.J. and Stephanie hang out together. Unlike her sisters, she never knew her mother, as Pam was nine months pregnant when she died in a car accident. Michelle tries to follow in her sisters' footsteps and has the most catchphrases on the show.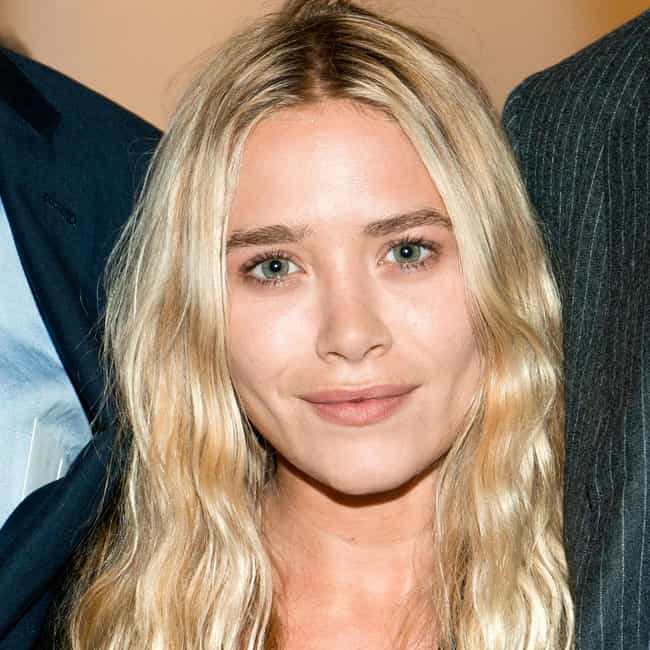 Along with her twin sister, Mary-Kate dove into the fashion industry, once Full House ended. They co-founded luxury the fashion brands The Row, Elizabeth and James, as well as the more affordable lines, Olsenboye and StyleMint. She and her sister also continued to act in direct-to-video films under their Dualstar production company (of which they were also presidents) and by 2007, they were the 11th richest women in entertainment, with a combined new worth of $100 million. Olsen was involved with the death of Heath Ledger in that Ledger's masseuse called Olsen twice before contacting police after discovering Ledger's unconscious body. Her attorney later stated that Olsen "does not know the source of the drugs Mr. Ledger consumed."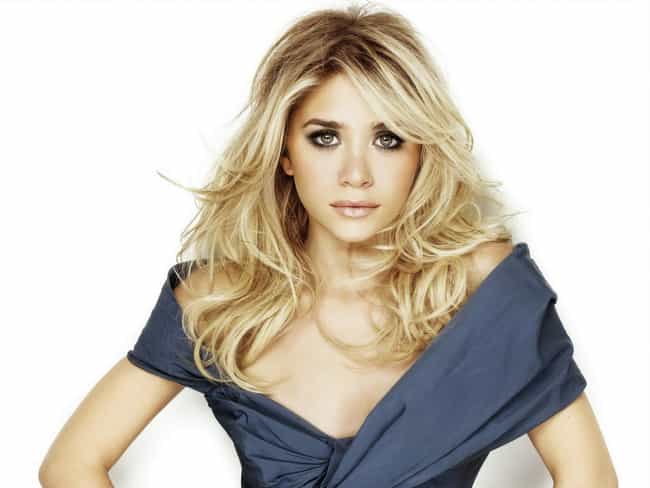 In addition to the entertainment and fashion ventures Ashley and her twin sister have embarked on since Full House ended, they are also creative directors for Italian shoe brand Superga, and they released their first perfume in 2013. Much attention goes to Mary-Kate and her fiancee, Olivier Sarkosy, who is 18 years her senior, but Ashley is also in a relationship with a man in his 40s. Ashley has been with film director Bennett Miller, 48, since January 2014.
Click here to see more amazing photos of the Olsens.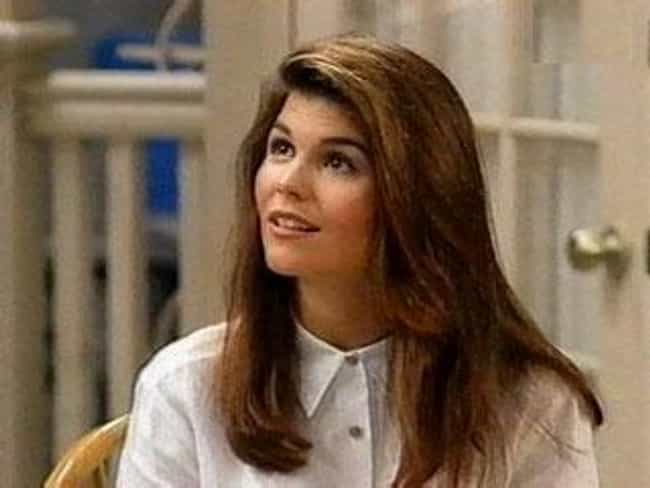 The sarcastic and well-educated wife of Jesse Katsopolis is also the sister-in-law to Danny Tanner and co-hosts
Wake Up, San Francisco
with him. Becky is often seen as the Tanner sisters' mother figure and is especially close to D.J. She marries Jesse on Valentines Day after two years of dating, and in season 5, she gives birth to identical twins Nicky and Alex.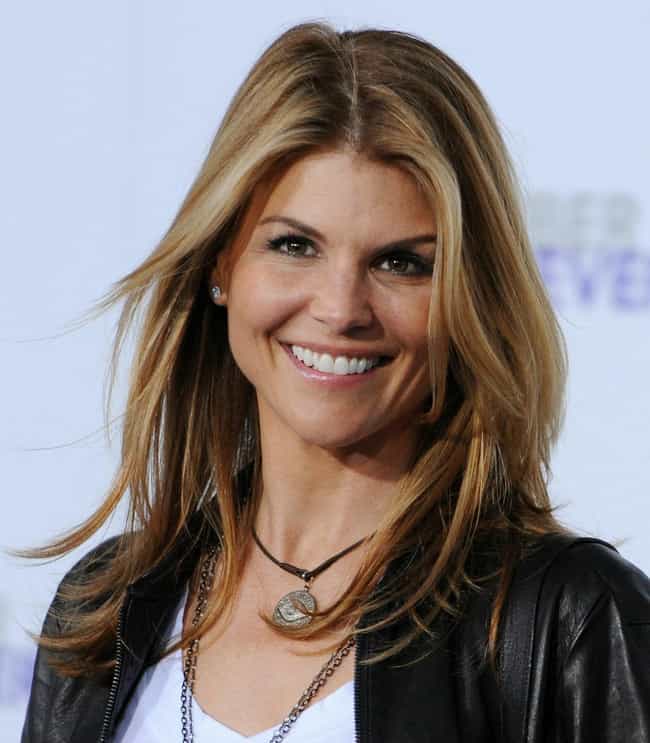 Loughlin has worked steadily since Full House ended, including playing Debbie Wilson on 90210 from 2008 to 2011 and Ava Gregory on the WB series Summerland, which she also co-created and produced. Loughlin was married to film producer and investment banker Michael R. Burns from 1989 to 1996. In 1997, she married fashion designer Mossimo Giannulli, the creator of the Mossimo clothing line, and they have two daughters together.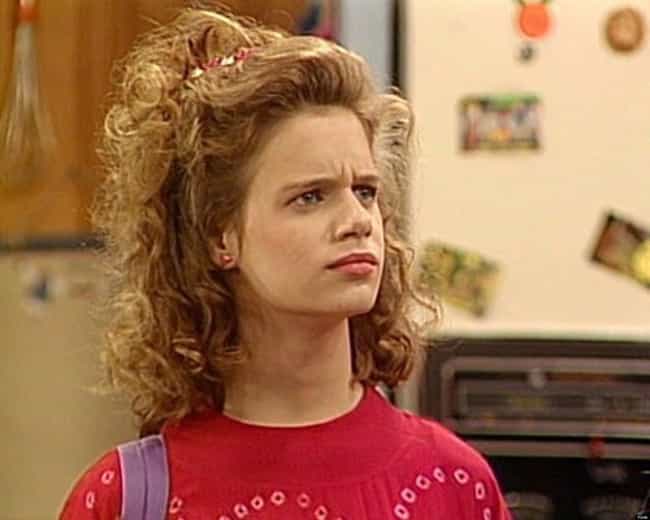 D.J.'s best friend and the Tanners' next door neighbor, Kimmy is, um, eccentric, and it is made clear through numerous episodes that she snores and has smelly feet. While most of the Tanner household can tolerate Kimmy, Stephanie particularly dislikes her.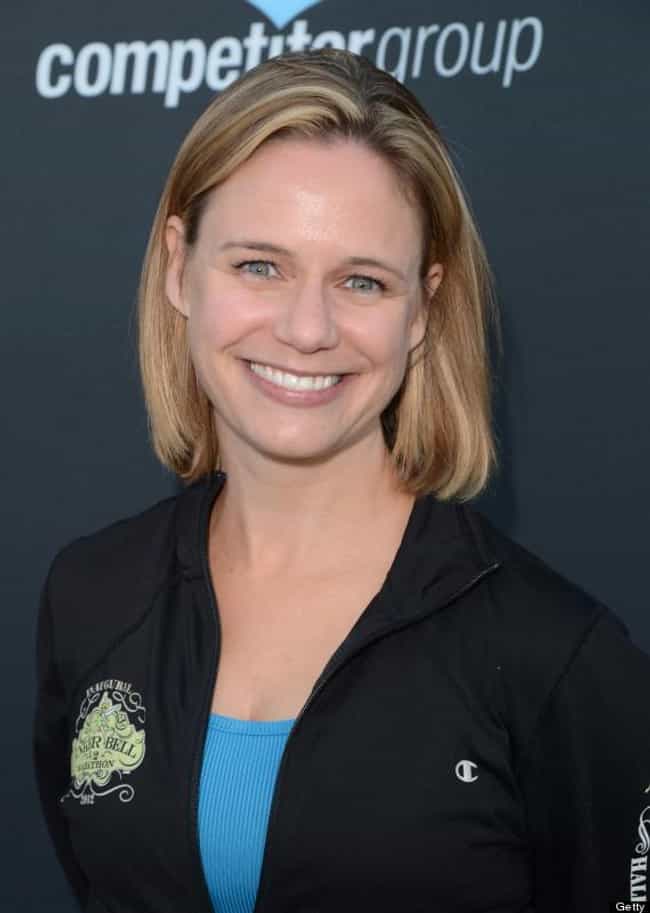 After
Full House
ended, Barber retired from acting to focus on her personal life. In 2012, she reprised her role of Kimmy for a Funny or Die sketch alongside Dave Coulier and says she would love to return to acting soon. In the meantime, she's earned her master's degree in Women's Studies at University of York in England. She married Jeremy Rytky in September 2002, had two children with him, and they divorced in 2014. She currently works as an assistant to the director of Whittier College's Office of International Programs.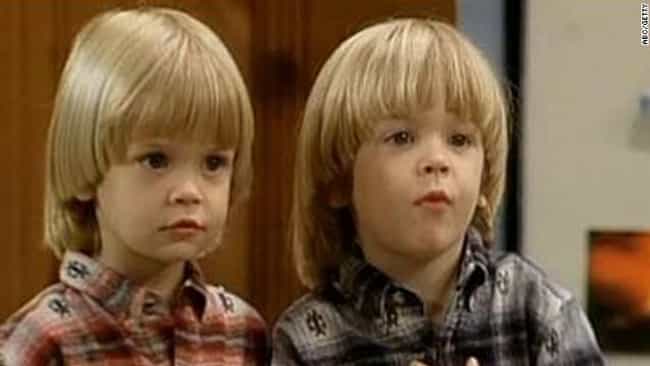 The son of Jesse and Rebecca Katsopolis and twin brother to Alex was named after Jesse's father. Much like his brother, Nicky is a humorous and mischievous character, whose favorite animal is the lion.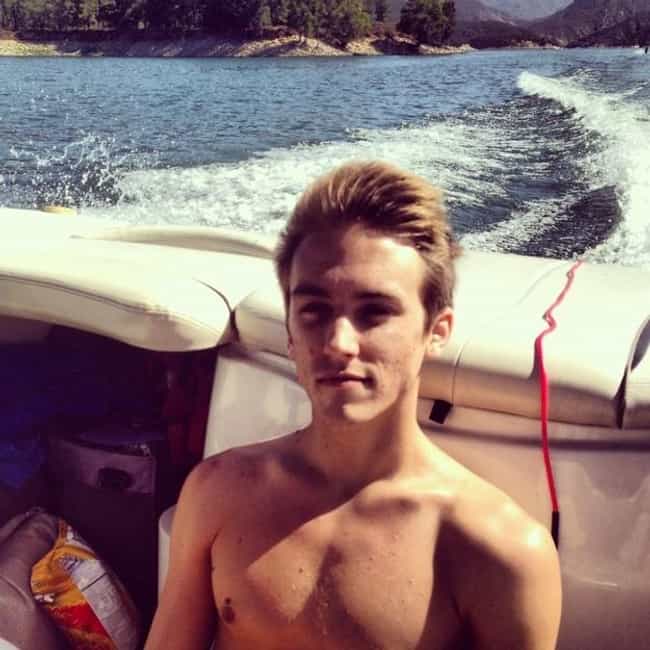 Now 24 years old (!!!) Blake has not acted in anything outside of
Full House
. Blake and his brother quit acting after
Full House
ended and are trying to lead normal lives. He is a 2010 graduate of John Burroughs High School and currently works as a firefighter in Atlanta.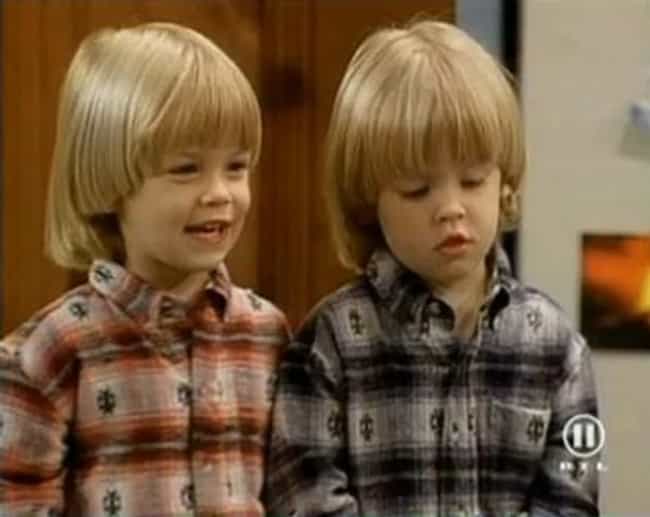 Much like his twin brother Nicky, Alex is a humorous and mischievous character. His favorite color is red, and his favorite story is
Three Billy Goats Gruff
.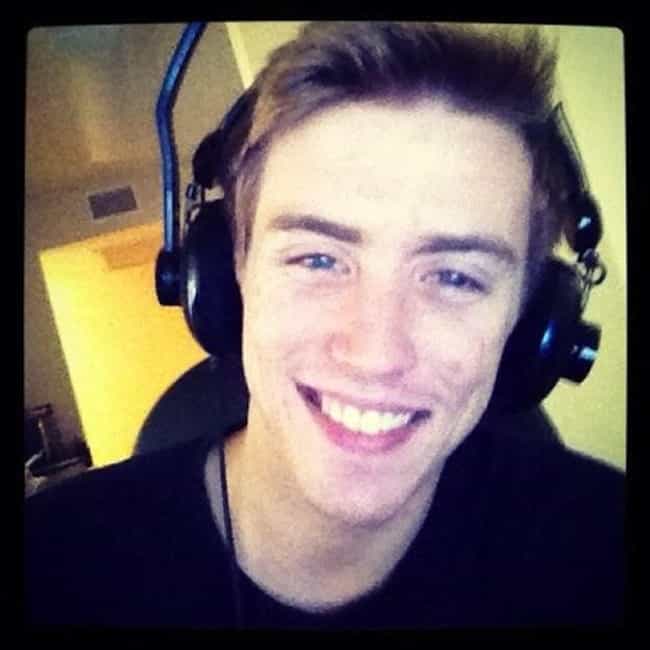 Like his brother, Dylan also quit acting as soon as
Full House
ended and is trying to lead a normal life. Dylan was a guest artist at the CSU Summer Arts Program in Monterrey. He is working as a sound technician and currently does post sound work for
Game of Thrones,
for which he earned an Emmy nomination in 2014.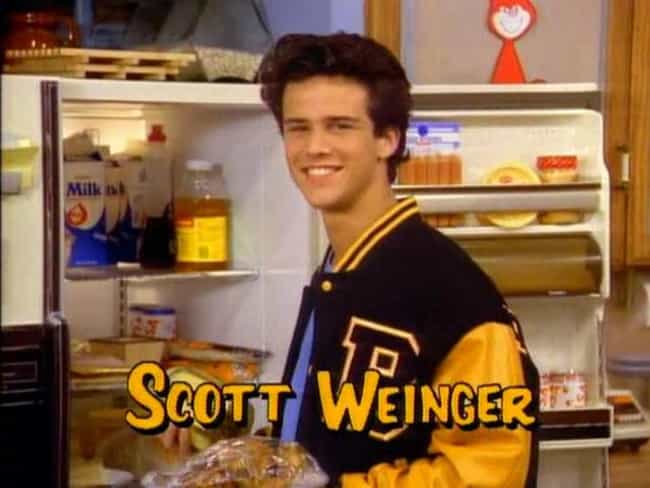 Captain of the wrestling team, D.J.'s boyfriend (for most of the series), and usually the reason the Tanners' refrigerator is empty, Steve visits the Tanners' house every morning for breakfast. Steve and D.J.'s relationship begins to fall apart as he's preparing to go to college, but in the final episode, he appears as a surprise guest to be D.J.'s date to her senior prom.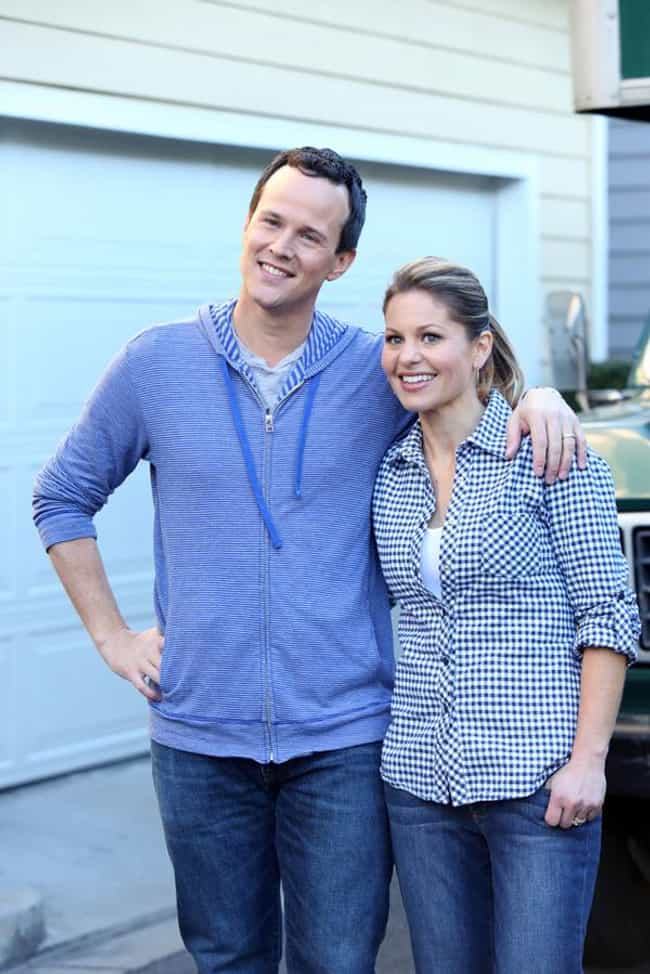 Chances are you heard Weinger's voice in a Disney classic and never really realized it. He voiced Aladdin in Disney's animated feature film and reprised the role in two direct-to-video sequels, as well as voicing the Disney Channel TV series and the
Kingdom Hearts
series. You won't watch that movie the same way ever again. Meanwhile, he attended Harvard in 1994 and graduated magna cum laude with a degree in English in 1998. In the 2000s, he emerged as a prolific television writer and producer while also occasionally guest starring on TV series.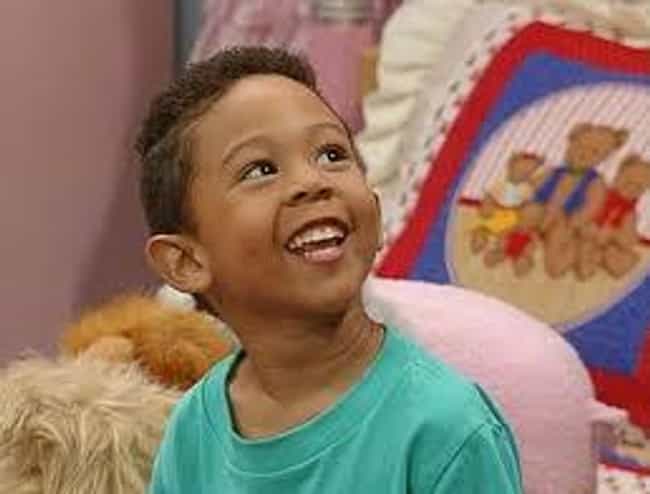 Michelle's best friend makes his debut in the fifth season of the show. They try to be boyfriend/girlfriend in third grade but try too hard to copy Stephanie and her new crush, Kenneth, and ultimately find that it's no fun, going back to just being best friends.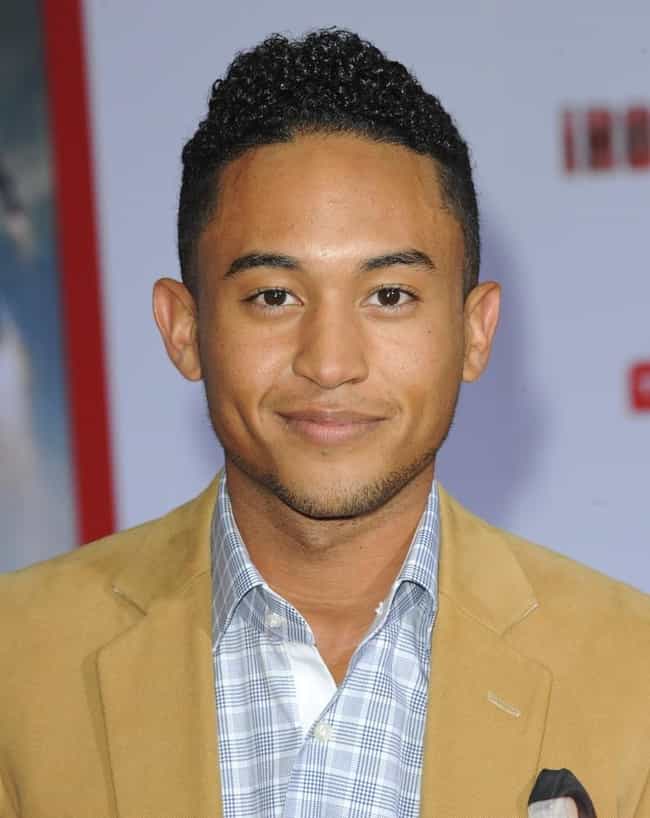 In addition to his recurring
Full House
role, Mowry also starred on the WB sitcom
Smart Guy
and as Wade on the animated comedy
Kim Possible
. He recently starred on the ABC Family series
Baby Daddy
and is the brother of identical twins Tia and Tamera Mowry.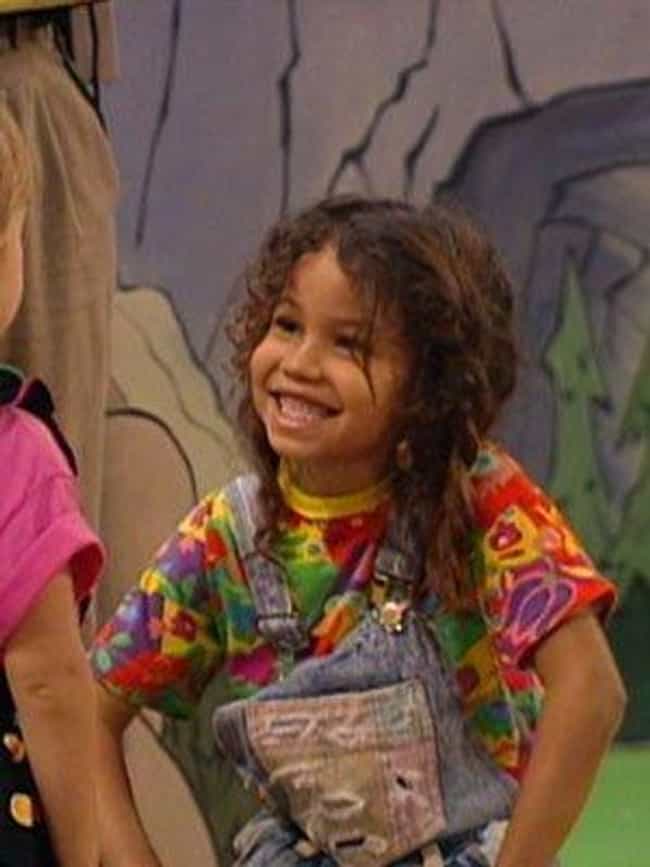 Much like Teddy, Denise becomes Michelle's "partner in crime" and accompanies Michelle whenever she has an idea. It is revealed later in the series that Little Richard is her uncle.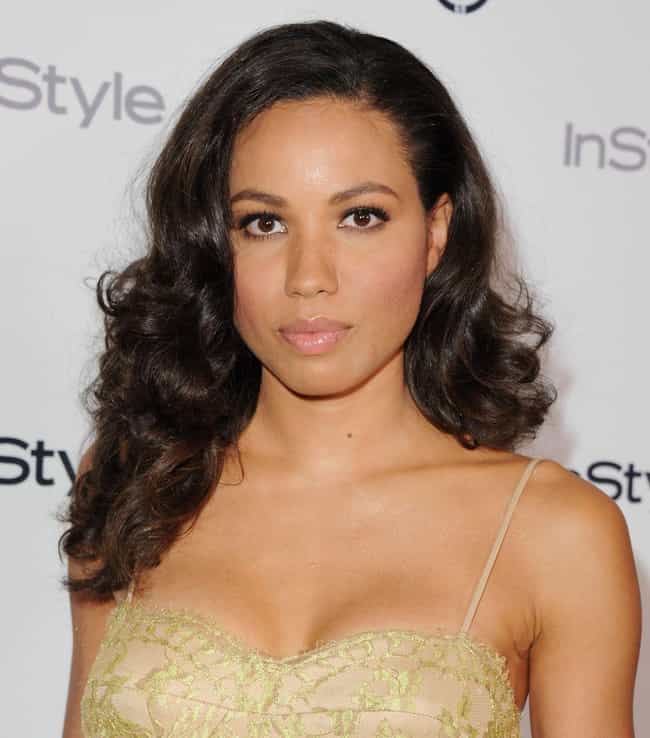 Smollett's next prominent role was as Jess Merriweather on the TV series
Friday Night Lights
, though she has starred in a number of films, including most recently
Temptation: Confessions of a Marriage Counselor
. She also starred in seasons 6 and 7 of
True Blood
and had a recurring role on the NBC drama
Parenthood
. In October 2010, she married musician Josiah Bell.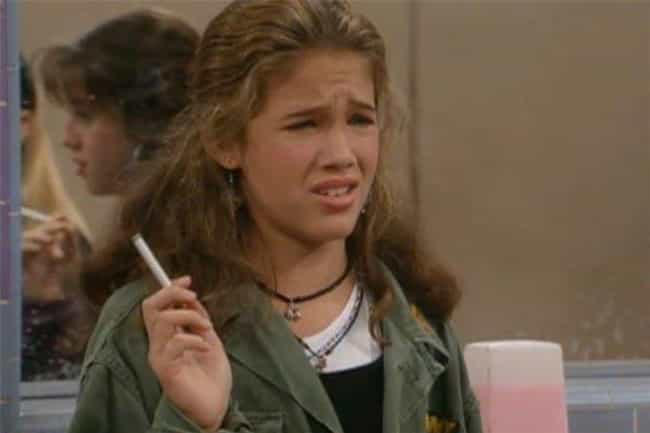 Stephanie's best friend (although they weren't so buddy-buddy when they first met), Gia is essentially Stephanie's Kimmy Gibbler. As Kimmy occasionally leads D.J. astray, Gia gets Stephanie involved in a number of irresponsible things.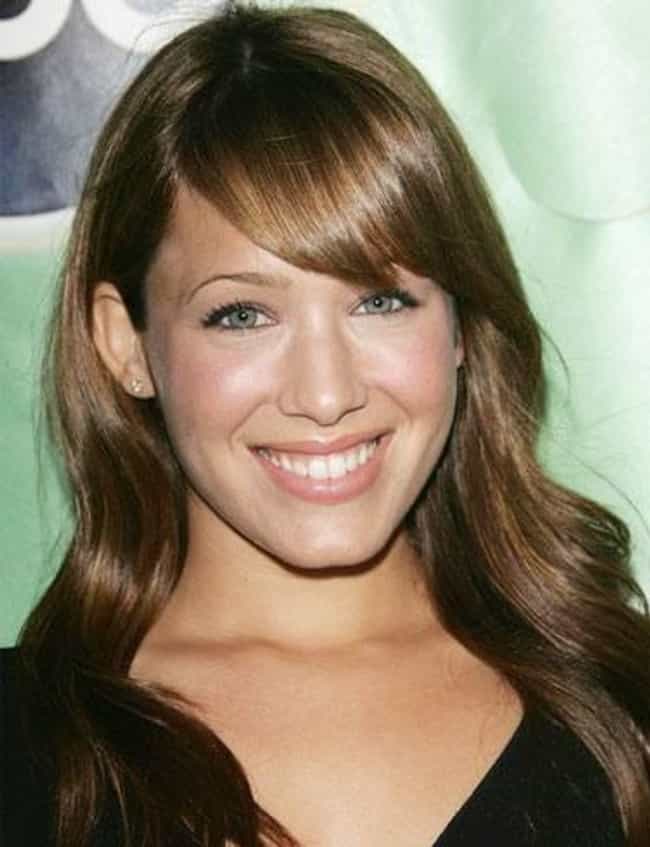 Sokoloff is also well-known for her portrayal of Lucy Hatcher on the TV show
The Practice
. She has also guest starred on a number of TV series and starred in several movies. In 2006, she released her first solo album titled
Grateful
. In 2004, she began dating composer and Deadsy drummer, Alec Purro, and in November 2009, they married. The couple has one daughter, who was born in February 2012.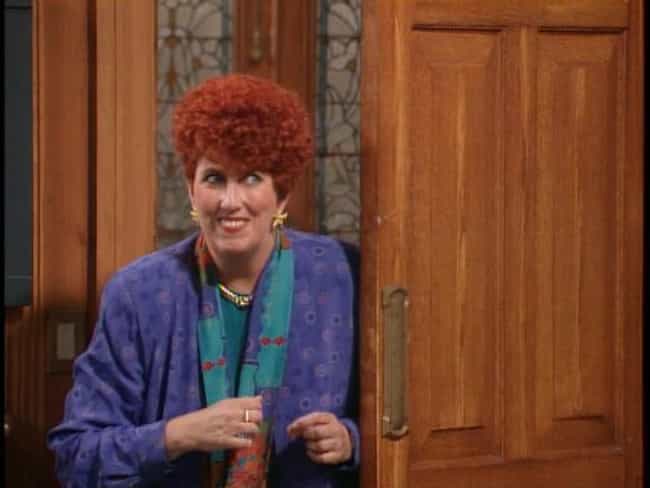 Mrs. Carruthers is one of the head staff members for Michelle's school. She's also very crazy about Joey, leading to a number of uncomfortable and awkward interactions between the characters.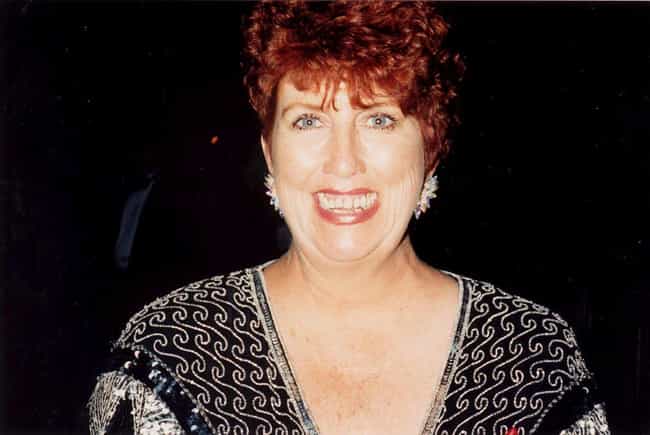 While she only had a bit part on
Full House
, Wallace voiced elementary school teacher Edna Krabappel on
The Simpsons
. She won an Emmy for her performance in 1992. She had a career spanning six decades in TV, film, and on stage. On October 25, 2013, Wallace passed due to complications from pneumonia. She was 70.