There are some things that should just never happen. For example, you should never take your shoes off on an airplane and put your foot up on somebody else's armrest. That shouldn't happen. Another thing that shouldn't happen is cat haircuts. Cat's don't need haircuts. Humans need haircuts. Cats are just fine the way they are. But these pictures here, well these pictures are of cats whose owners just couldn't leave well enough alone.
This is a collection of tragically hysterical cat hairstyles. Some of these cats with funny hair appear to have undergone necessary hair shaves for the sake of some medical procedure, while others appear to have no excuse at all for their owner's lack of judgement. Regardless, these poor kitties are mad and they're here to demonstrate exactly what not to do when it comes to your cat and their fur.
If you're looking for a good laugh, look no further than these kitties with silly hair. Doesn't that already make you smile? Kitties with silly hair. What's better than that?
Fluff Cat Shall Have His Revenge
Dino Cat Plots Your Extinction
DIY Perm Cat Vows Never Again
When a Style Just Isn't For You
Humidity For the First Time
"What Do You Think? Too Much?"
Unhappy Customer Cat Demands a Refund at the Blowout Bar
"Dear God! How Much Did I Drink Last Night?"
What Have You Done to Me?
Gangsta Cat Dares You to Laugh
"Just Wait Until You See Where I Plan to Shove This Bow"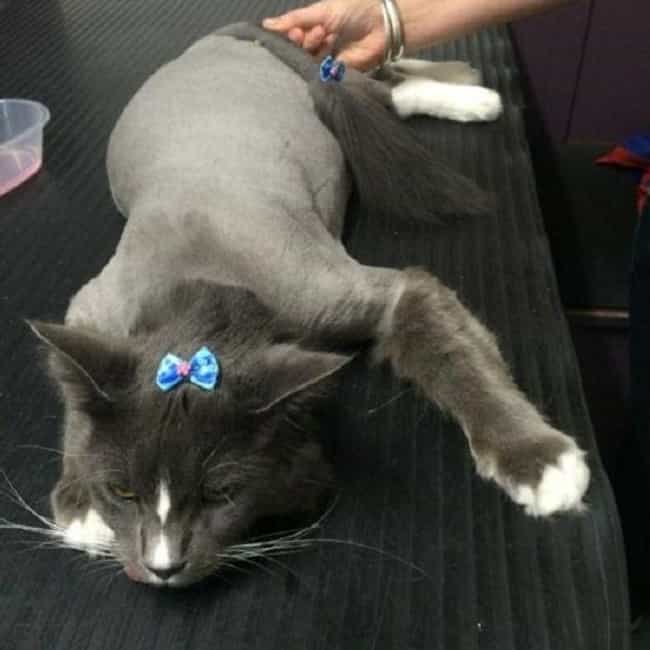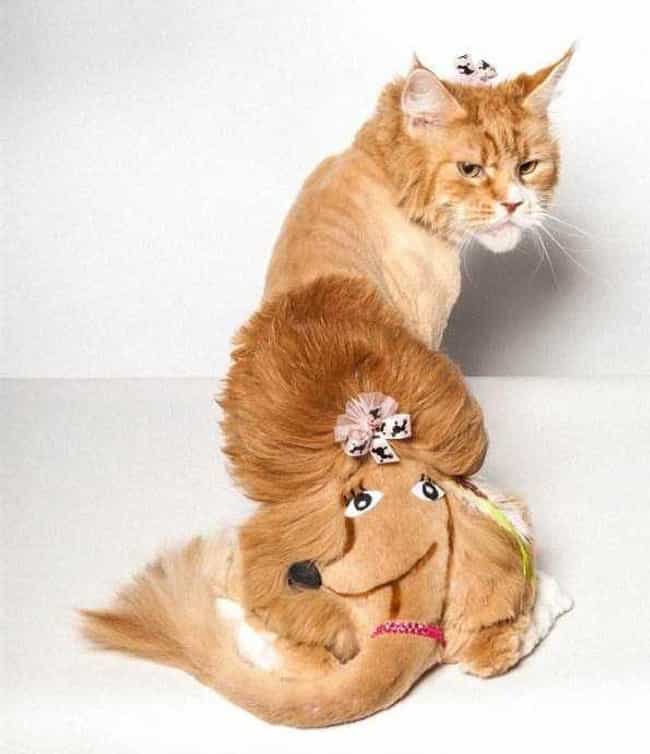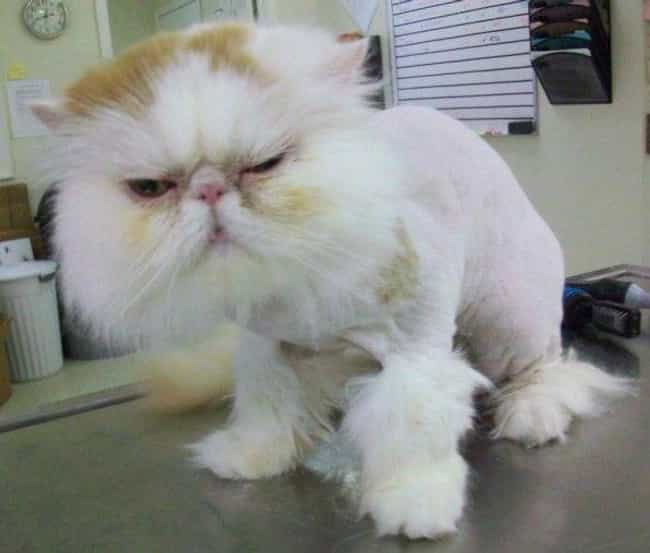 Discount Groomer School Cat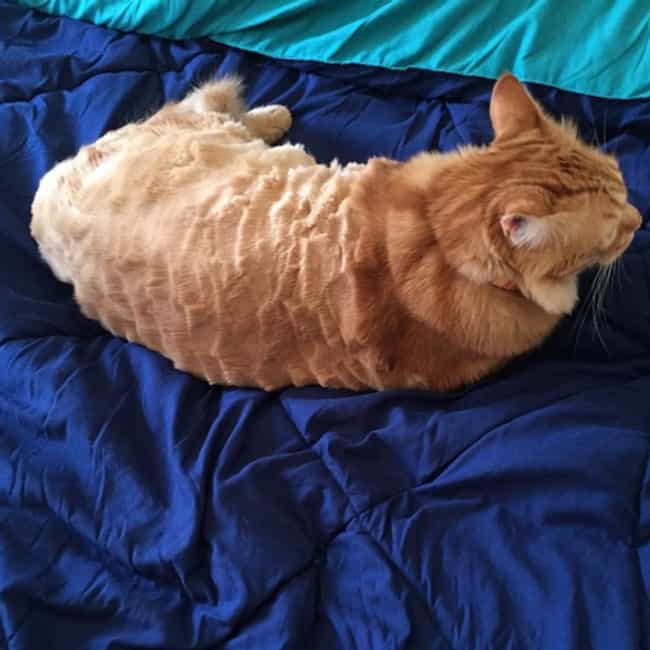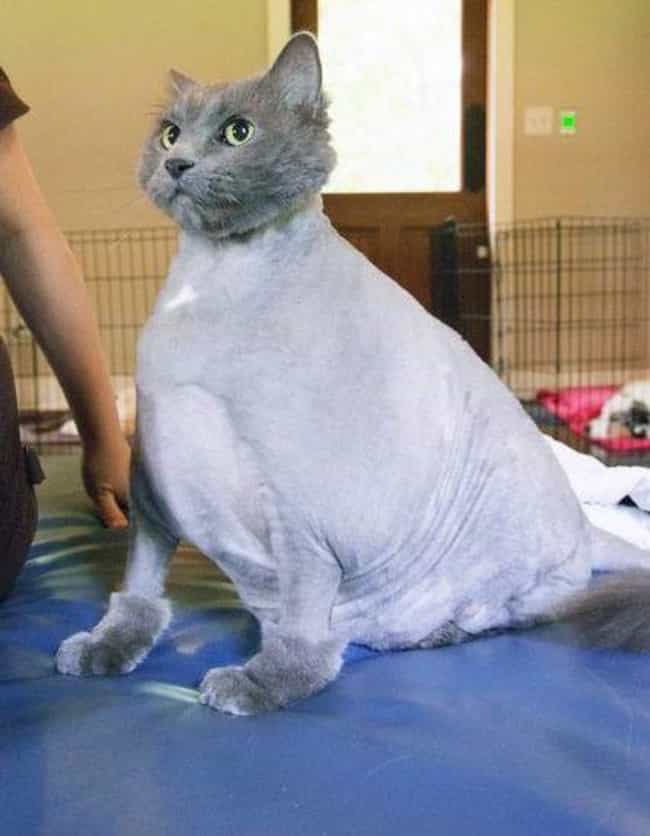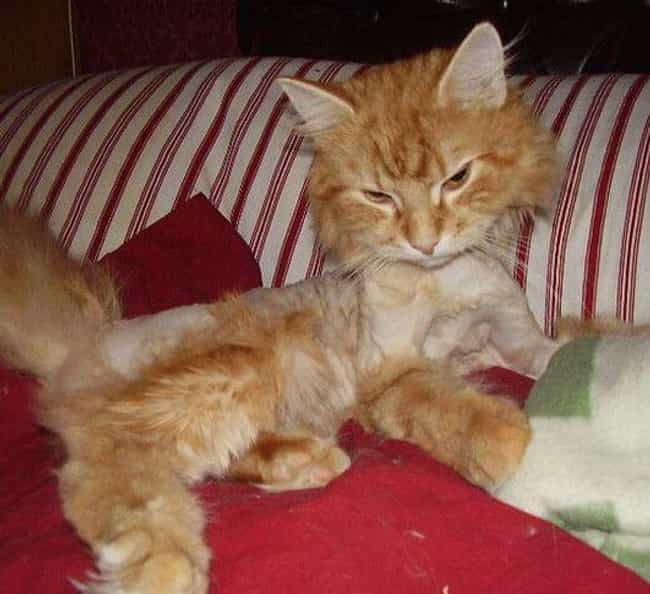 "I Will Kill You in Your Sleep."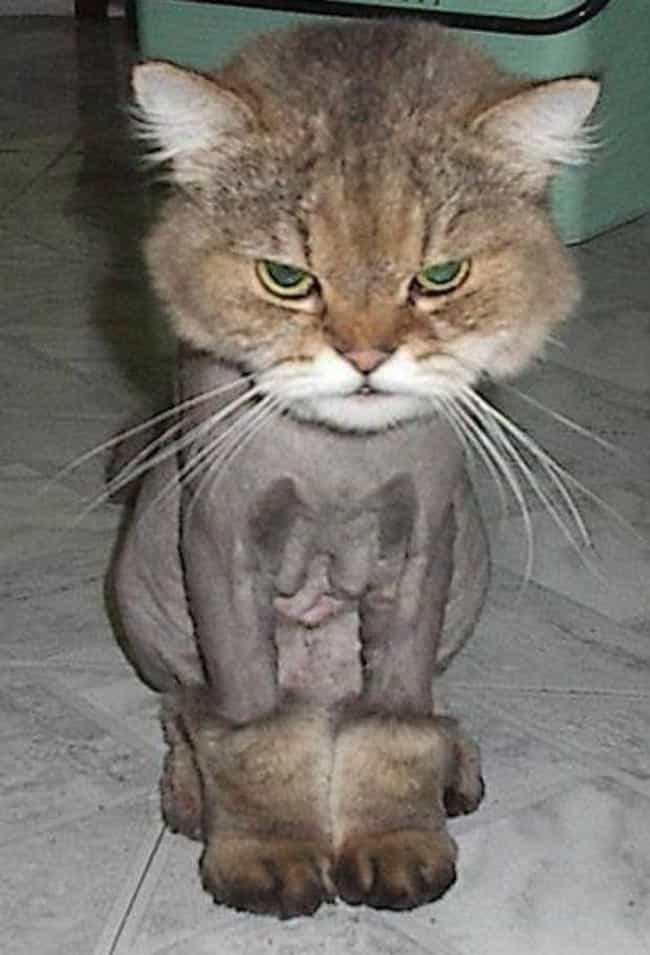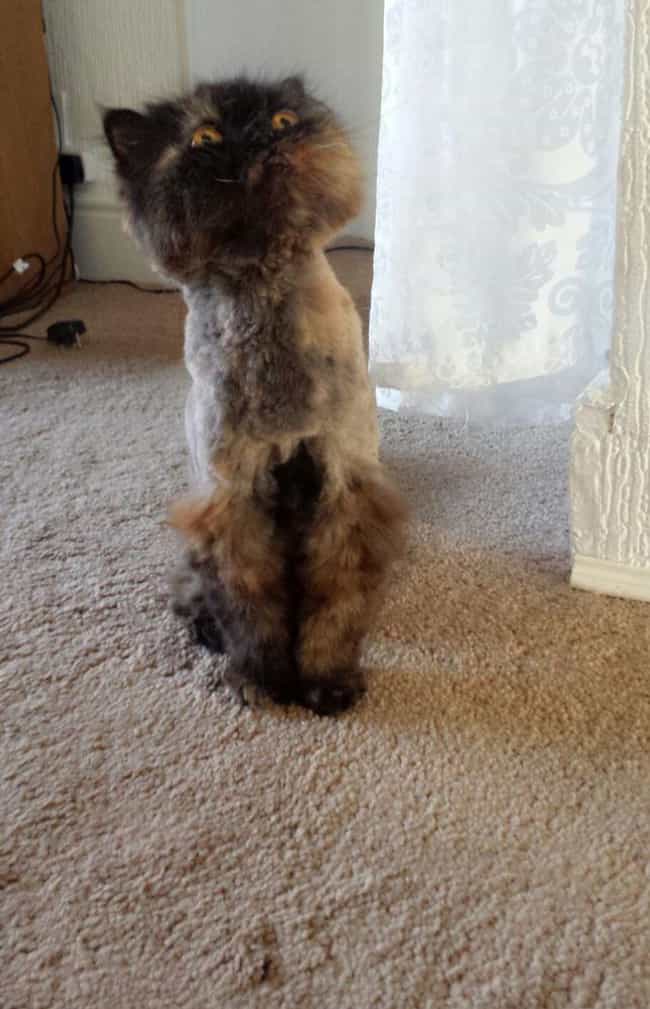 "Leave Me to Mourn in my Fortress of Solitude"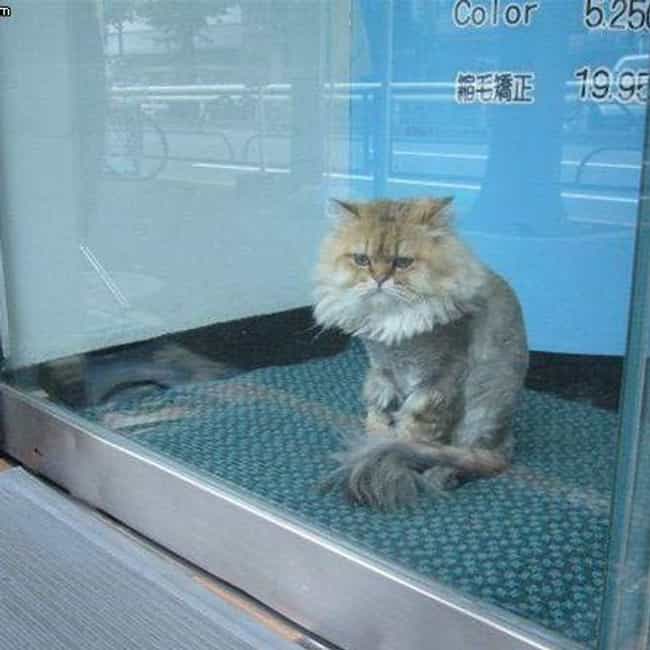 Revenge Cat is Busy Redefining the Concept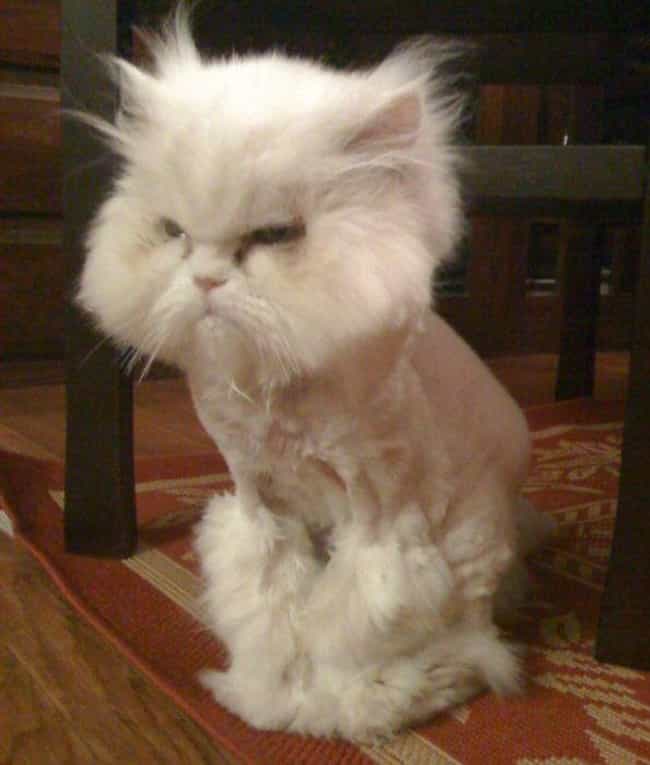 Foiled Cat Shakes His Fist at the World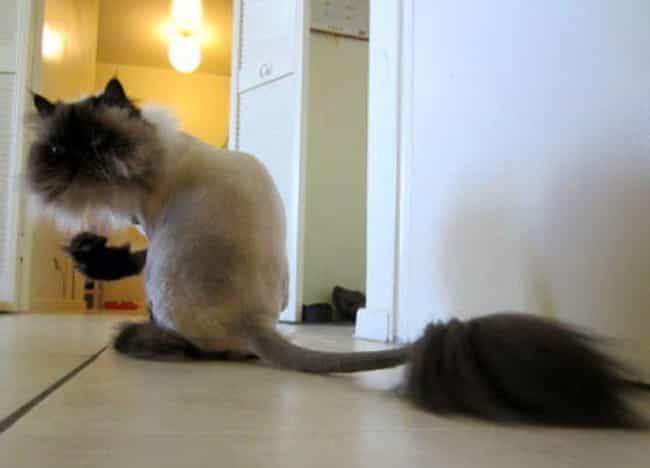 Patiently Waiting for the Right Moment to Strike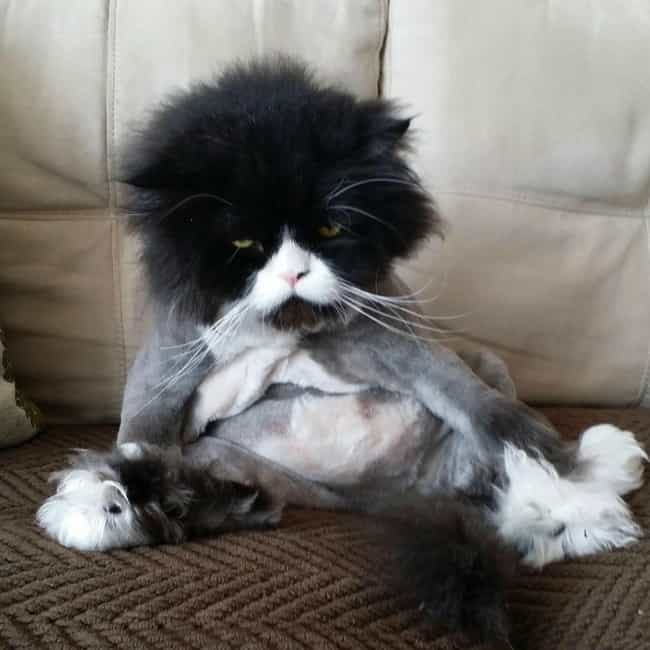 Square Mohawk Cat Assures You This Shall Never Be Forgotten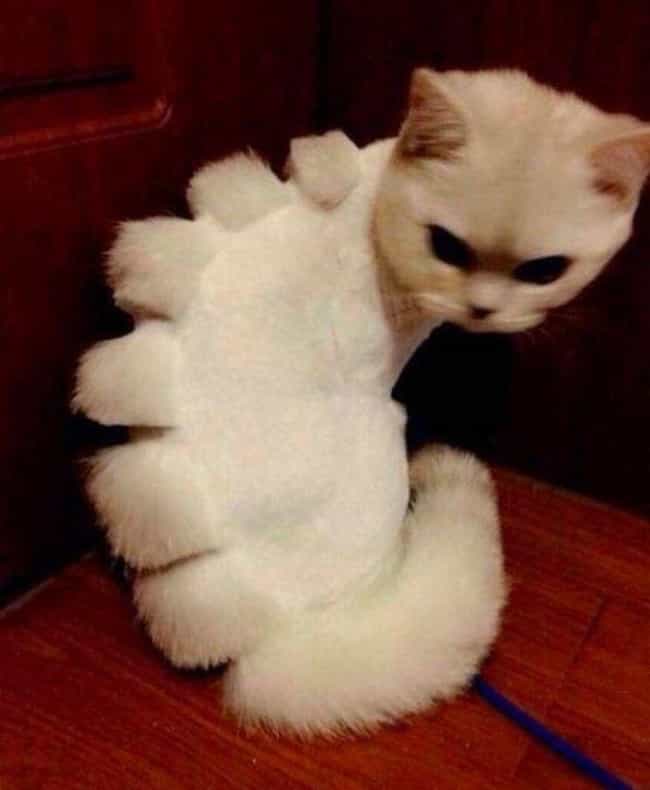 I Can't Believe You've Done This