Celebrity scandals break all kinds of ways these days, but many start with embarrassing or damaging videos. Surveillance cameras and cell phone cameras are everywhere, and often they catch famous people doing scandalous, strange, or even illegal things. Famous people must miss the days before paparazzi wielded cameras on every street corner, any person could be quietly filming, and secret cameras could be anywhere.
Alas, times have changed, and we live in a digital world. Even behind closed doors, stars can't be sure they're not being filmed. Ariana Grande took a lot of flak for video of the pop star licking donuts at a donut shop, but she is just one of many stars who have done odd (and we mean odd) things and been caught by cameras they had no idea were filming.
Shoplifting, fights, DUI, racism, drugs, and affairs. These are just a few of the scandals that have been caught on tape and released for the American public to enjoy (and judge). Some you probably remember and some may be new to you, but they're all instances where celebrities were caught red-handed.
Here's a list of the top CCTV or hidden camera video scandals throughout the years. Note that these are all instances in which celebrities were caught off guard or unaware by cameras. There are no sex tapes. The list includes a few cases of hidden or cell phone cameras, but the rest of these celebrity scandals blew up because of the surveillance cameras we all encounter in public. Ah, the power of video.
Winona Ryder's Shoplifting Spree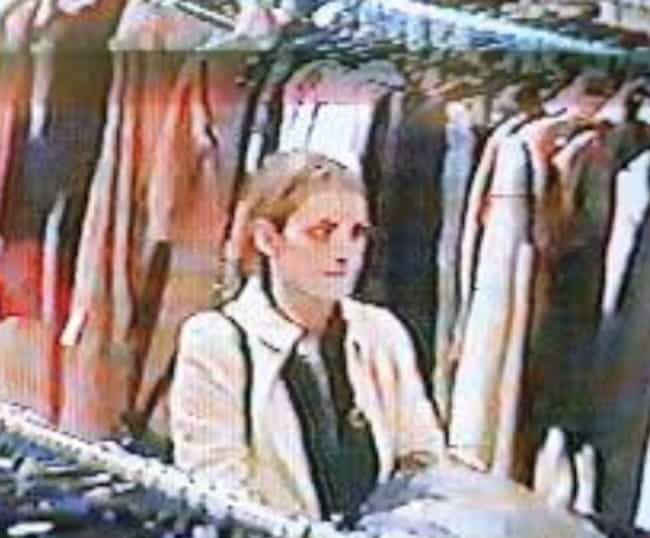 Back in 2001, Reality Bites and Edward Scissorhands star Winona Ryder was caught by surveillance tapes showing that she was shoplifting over $5,000 of merchandise from Saks Fifth Avenue in Beverly Hills. Though she claimed she was researching a role, Ryder was prosecuted and found guilty. FREE WINONA did t-shirts briefly become all the rage, however, so that's something.
Source: New York Times
Solange Knowles and Jay-Z In an Elevator Fracas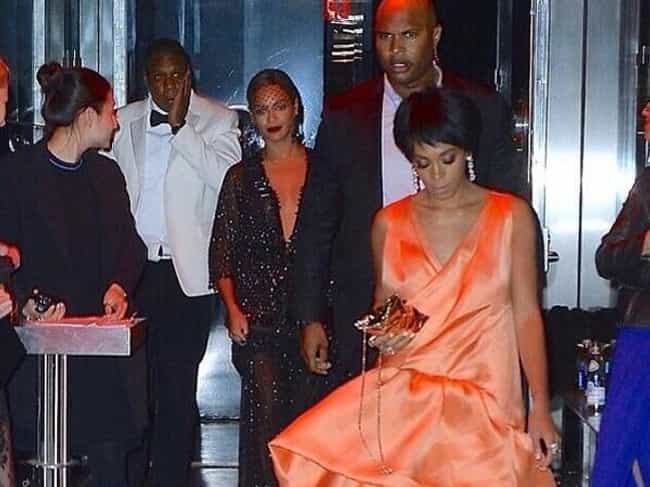 In 2014, surveillance footage in an elevator caught Solange Knowles physically attacking her brother in law, Jay-Z, in an elevator in the Standard Hotel in New York City. They never revealed exactly what caused the fight, but Solange has since assured fans that everything is okay with the family. Her big sister Beyonce, meanwhile, cheekily referenced the incident in a remix of her song "Flawless."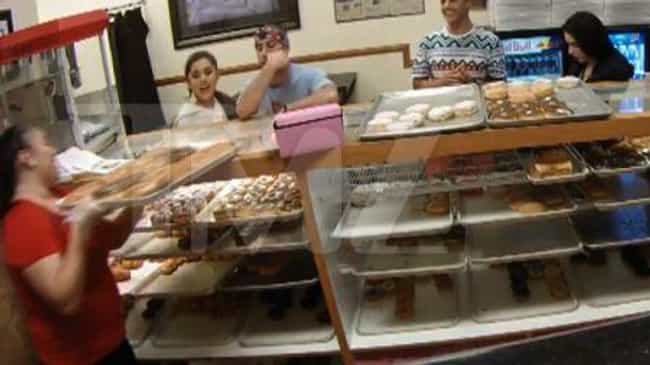 Pop singer Ariana Grande and her boyfriend Ricky Alvarez decided to play a little truth or dare at a donut shop in Lake Elsinore, CA, daring each other to lick donuts (after a full make-out session). Surveillance tapes caught the star in the act, and the fallout hasn't been too sweet for Grande.
Source: TMZ
Leann Rimes and Eddie Cibrian Follow Their Hearts on Camera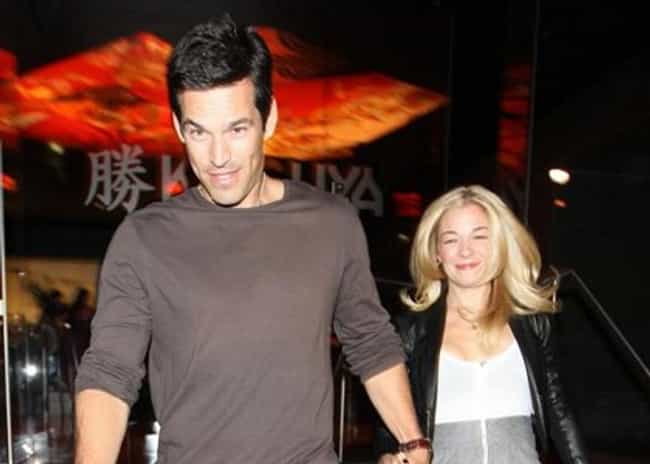 Video surveillance footage at a restaurant captured singer and actress LeAnn Rimes with co-star Eddie Cibrian as the two held hands and kissed on a romantic date. The thing is, they were both married. Since being publicly caught cheating, Rimes and Cibrian both divorced their respective spouses and married each other.
Source: US Magazine
Britt McHenry Berates an Employee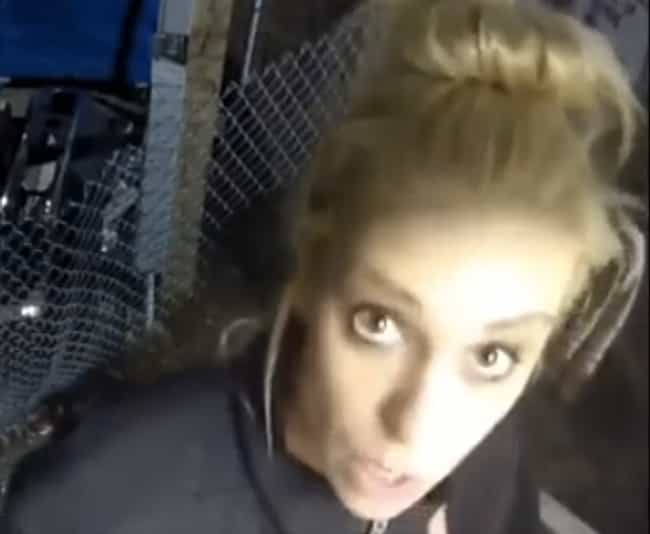 ESPN reporter Britt McHenry lost her patience at a towing company and took her frustration out on an employee in a tirade caught by a surveillance camera. Even though the employee actually told McHenry she was being recorded, she continued her insults. The highlight of the video comes when McHenry says, "I'm in television and you're in a F$@# trailer, honey." McHenry, who tweeted an apology, was subsequently suspended from her job for one week.
Ray Rice Knocks Out His Fiancee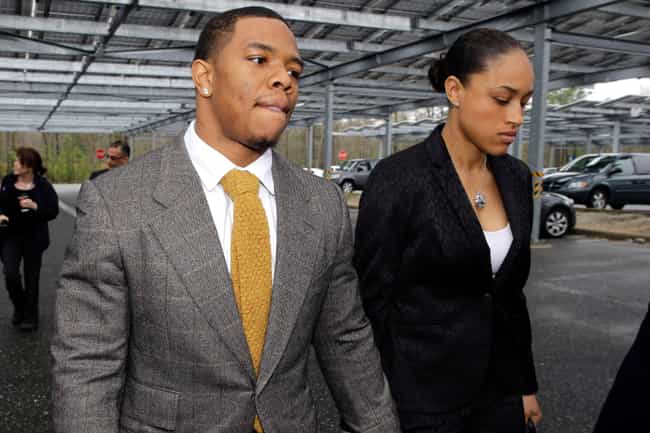 NFL running back Ray Rice sparked a nationwide controversy after elevator surveillance footage from an Atlantic City casino showed him cold-clocking his then-fiancee, Janay Palmer, and dragging his now-wife's unconscious body out of the elevator. The Baltimore Ravens dropped Rice. He was indicted on third-degree felony assault charges, which a judge later dismissed after Rice completed a one-year pre-trial program.
Reese Witherspoon's DUI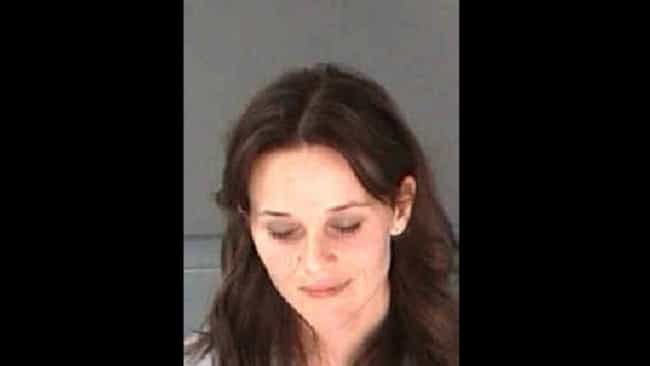 Reese Witherspoon and her husband Jim Toth were pulled over by an Atlanta cop on suspicion of DUI, and the police video caught Witherspoon feeling confrontational. "I'm an American citizen," she shouted, eventually trying to pull the fame card to no avail. They were both arrested and a "deeply embarrassed" Witherspoon publicly apologized.
Source: TMZ, Associated Press
Kate Moss Snorts Cocaine
Supermodel Kate Moss had been on plenty of covers before 2005, but pictures of her snorting cocaine splashed on the front page of a London tabloid were something else altogether. The pictures came from a hidden camera in the recording studio where Moss's husband Pete Doherty was working. The grainy footage prompted a number of high-profile fashion clients, including Chanel, Burberry, and H&M to drop her from their campaigns.
Source: The Telegraph, Vanity Fair
Michael Richards on a Racist Rant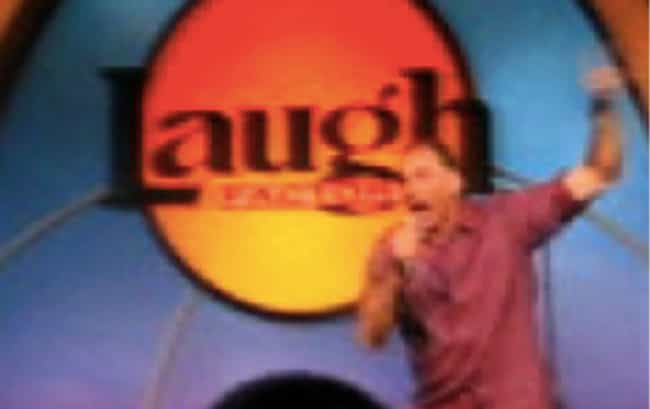 Michael Richards's public image went down the tubes after video of him going on a racist rant at a comedy club in Los Angeles hit the web. In 2006, Kramer from Seinfeld was heckled during a stand-up set and responded by shouting racial epithets at the heckler and saying things like "Fifty years ago we'd have you upside down with a f***ing fork up your ass." Seinfeld reruns have never been the same since.
Source: TMZ, Washington Post
David Hasselhoff's Drunken Hamburger Fest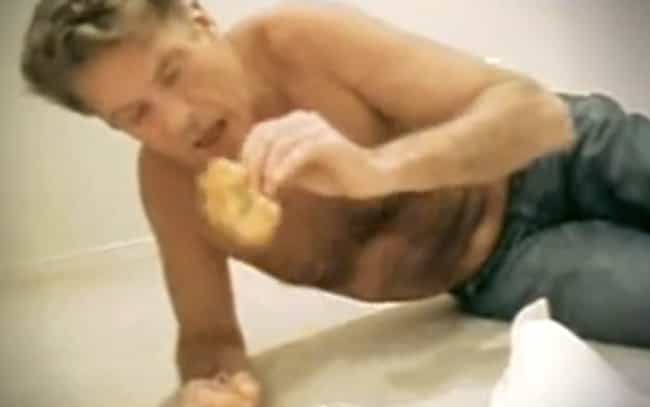 In 2007, David Hasselhoff's daughter leaked a video she had taken of her very drunk father rambling and eating a hamburger off the floor. The tape was not meant to be released, but after the waves it made, the former Baywatch star acknowledged his relapse and struggle.
Source: Today
Jamie Lynn Spears's Knife Fight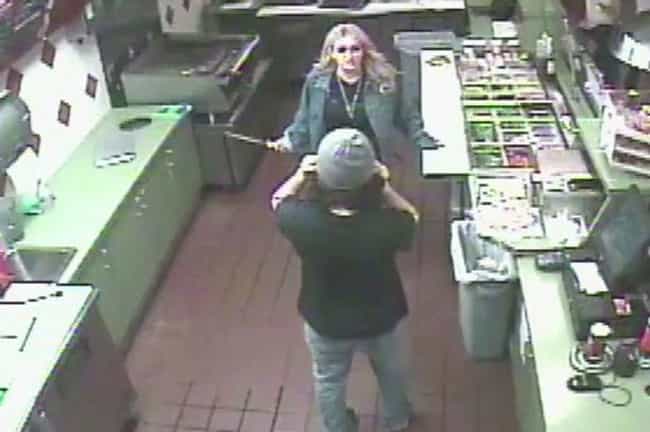 In 2015, Jamie Lynn Spears, sister of Britney, grabbed a knife to break up a fight at a pita shop in Hammond, Louisiana, and surveillance video caught the star solving the problem with a seven-inch blade. When the video emerged online, it taught us all to never, ever pick a fight with a Spears sister.
Caitlyn Jenner Car Accident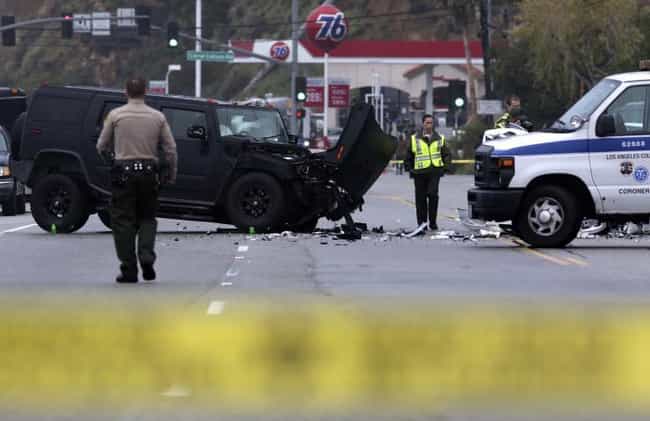 Surveillance video of Caityln Jenner shows a four-car accident on the Pacific Coast Highway that took the life of one person. Jenner is currently in a wrongful-death lawsuit, and the video taken from a passing bus could very well be important in that suit.
Source: Entertainment Tonight, CNN
Miley Cyrus Caught with a Bong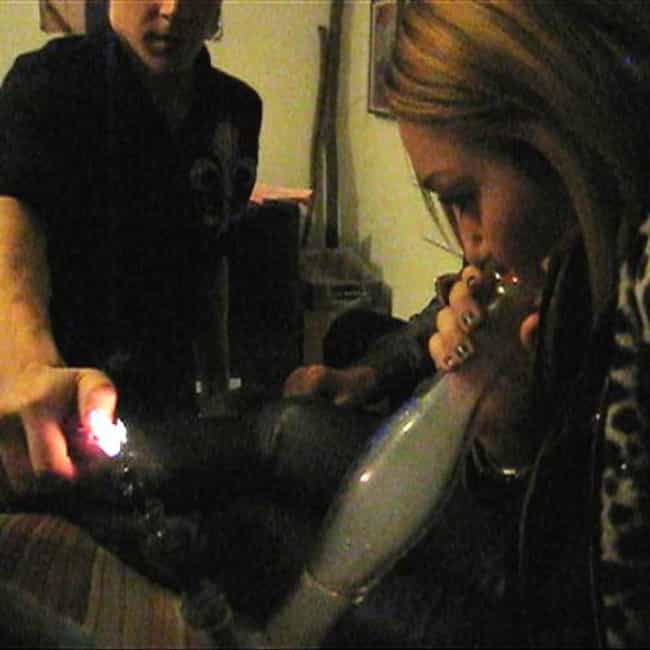 Miley Cyrus's 18th birthday party involved hitting a bong, reportedly smoking Salvia, a natural and legal herb with psychedelic properties. When a video taped by a friend was leaked, public shock and outrage followed. Of course, this was 2010, when Cyrus was more associated with her squeaky clean Disney image, back before she was lighting joints onstage. Simpler times.