Actors don't get into the business thinking they'll be a character actor, they simply want to act. Time and taste dictates who will emerge from a long career as a leading man and who will simply continue on, giving audiences their best in the roles they land.
There are tons of characters actors working today (and who stole scenes in the past) but for the sake of brevity, we'll concentrate on just these guys, the most well-known of the little known and often not recognized supporting actors in character roles. It may not be fair and it certainly isn't easy but we had to look at the list like a casting agent or judge and make some hard choices. Where's Paula Abdul when you need her?
The Real A-Lister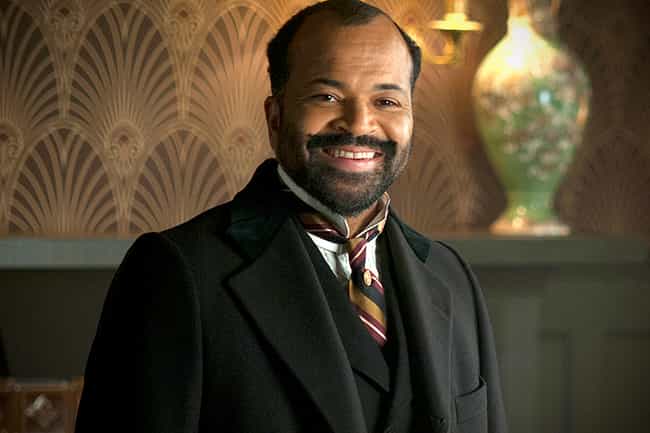 He's played the artist, the politician, the minster, and the devil, and all with masterful skill.
Career highlights: 
The Hunger Games: Mockingly – Parts 1 & 2, Boardwalk Empire, The Hunger Games: Catching Fire, Only Lovers Left Alive, Robot Chicken, House M.D., Extremely Loud & Incredibly Close,  Quantum of Solace, W.,Casino Royale, Syriana, Broken Flowers,  Angels in America,  Basquiat  
Jeffrey Wright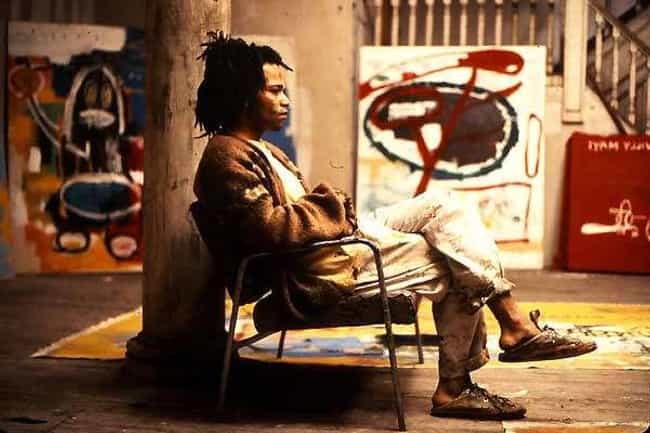 Wright's talent is unmatched and largely unsung. From his riveting performance as Valentin Narcisse on 

Boardwalk Empire

 to his still haunting personification of the artist Jean-Michel Basquiat decades ago, he continues to be one of the finest actors working in the business.
The Change Over Artist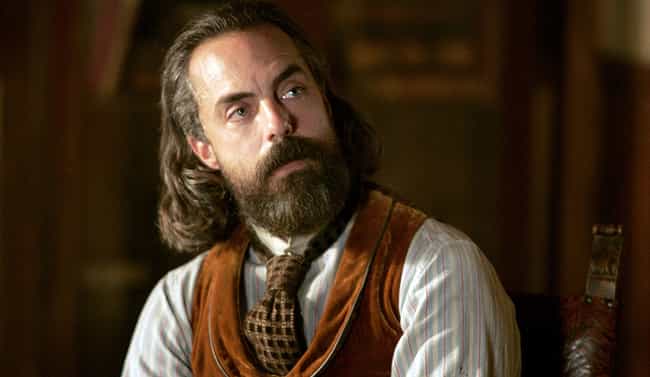 You need a tough guy? A military guy? An Old West no count varmint? A fixer? He's played them all.
Career highlights: 
Bosch, Transformers: Age of Extinction, The Good Wife, Argo, The Mentalist, The Town, Gone Baby Gone,Agents of S.H.I.E.L.D., Promised Land, Sons of Anarchy, Lost,  Deadwood
Titus Welliver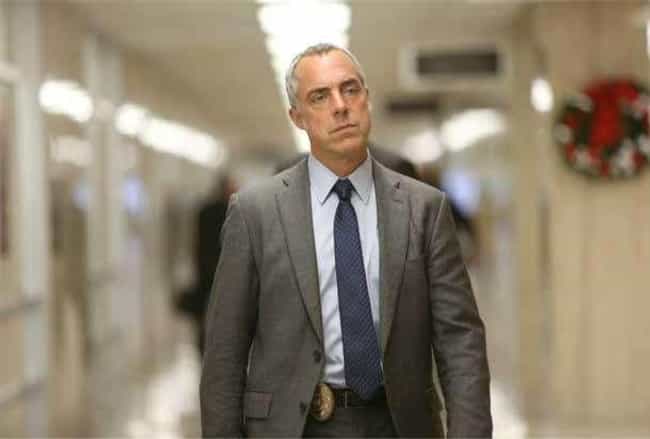 Welliver pulled a rare crossover from character actor to show lead with the Amazon series 

Bosch

. Considering that he got started in 1990, that tells you what an overnight success really looks like.
The Legacy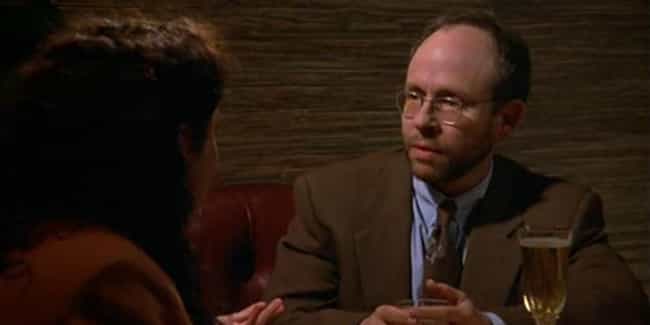 He brings an understated quality to his characters with often hilarious results. His deadpan is so deadpan, you'll get the joke long after the show has ended. It's all right there on the face.
Career highlights:
Broad City, Alpha House, The Grand Budapest Hotel, The Monuments Men, Girls, Family Tree, Moonrise Kingdom, The Good Wife, Howl, Web Therapy, A Mighty Wind, Waiting for Guffman, Seinfeld, Close Encounters of the Third Kind,  Ghost World
Bob Balaban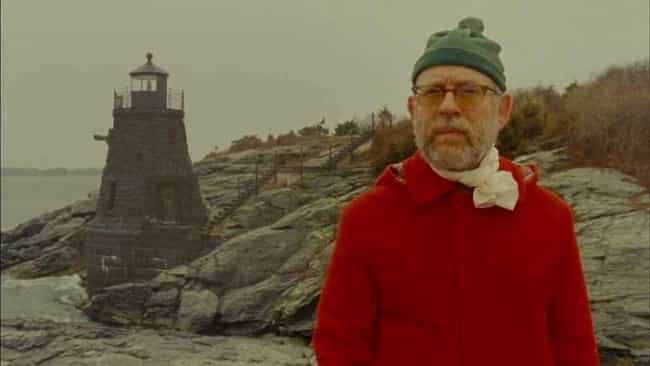 Balaban gets called upon so often, he has rarely stopped working since his start in the 1960s. He's also busy between jobs, working as a director as well. No one here feels lazy at all.
The Actor's Actor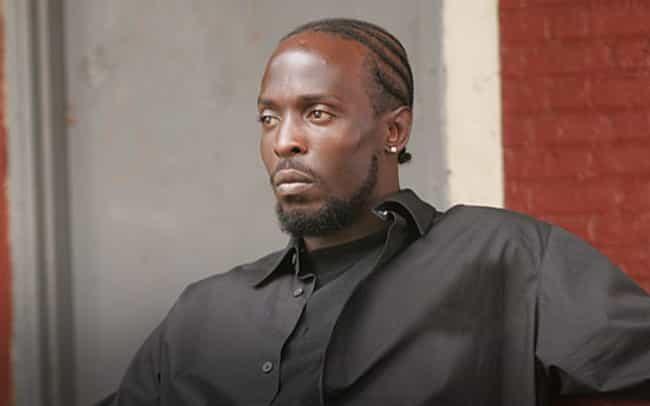 He puts a compelling twist on characters like no other actor, adding levels to the cop, the street boss, the slave, the pastor, the professor, and the entrepreneur.
Career highlights: 
Boardwalk Empire, Inherent Vice, The Purge: Anarchy, 12 Years a Slave, Community, Aqua Teen Hunger Force, RoboCop, The Road, The Wire,  Gone Baby Gone
Michael K. Williams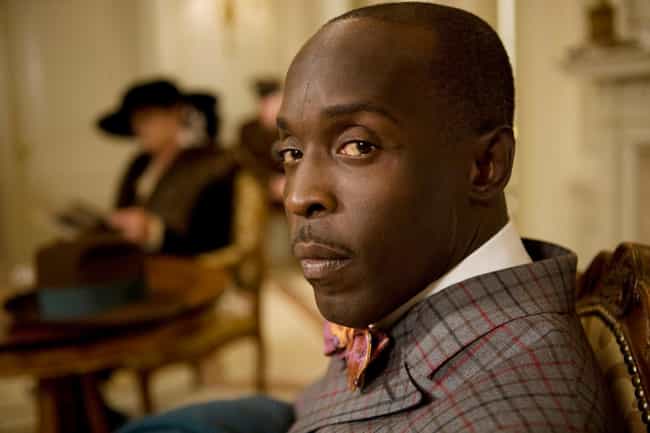 His Omar on 

The Wire

 and Chalky White on 

Boardwalk Empire

 are roles we can watch again and again. Williams brings power and layers to every character he embodies. He leaves an impression long after the credits have rolled.
The Master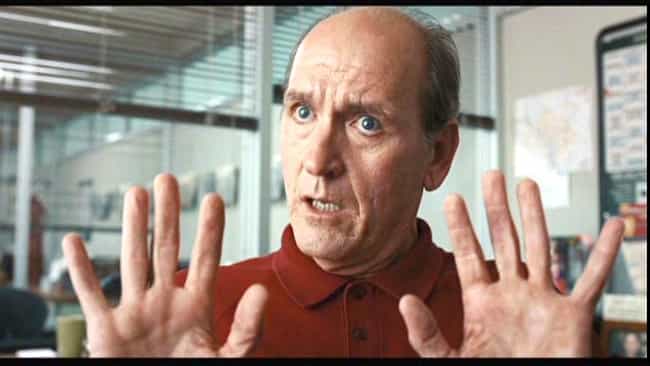 He's been stoic, heartbreaking, hilarious, and chilling. He is that man in gray who is instantly recognizable once the focus shifts.
Career highlights: 
Olive Kitteridge, Lullaby, God's Pocket, A.C.O.D., Jack Reacher, Killing Them Softly,  The Cabin in the Woods, The Rum Diary, Let Me In, Eat Pray Love, Burn After Reading, Step Brothers, The Visitor, The Man Who Wasn't There, Six Feet Under, Witches of Eastwick,  Silverado 
Richard Jenkins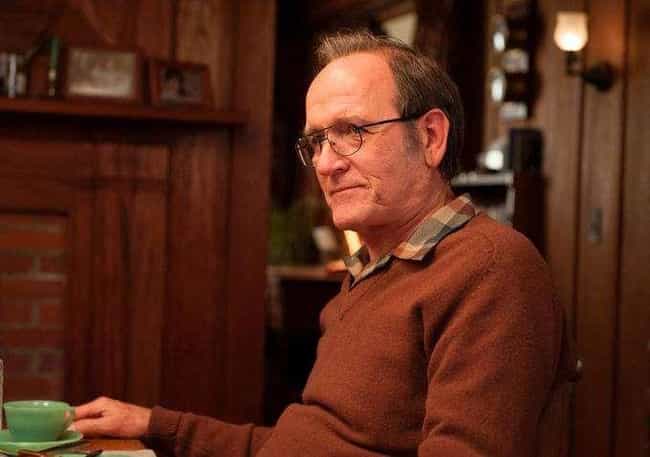 Jenkins has the ability to glide between the dramatic and comedic edges so adeptly, you hardly notice it until it hits you. He's played on his authority figure looks and used it to great advantage in comedy, as he did opposite Bradley Whitford in 

The Cabin in the Woods

. He also nails it when it comes to drama with fine examples of this in his work in 

The Visitor, God's Pocket

, and 

Olive Kitteridge

. Jenkins makes it look easy, but there are very few actors who can come close to what he does.
The Seinfeld Doorman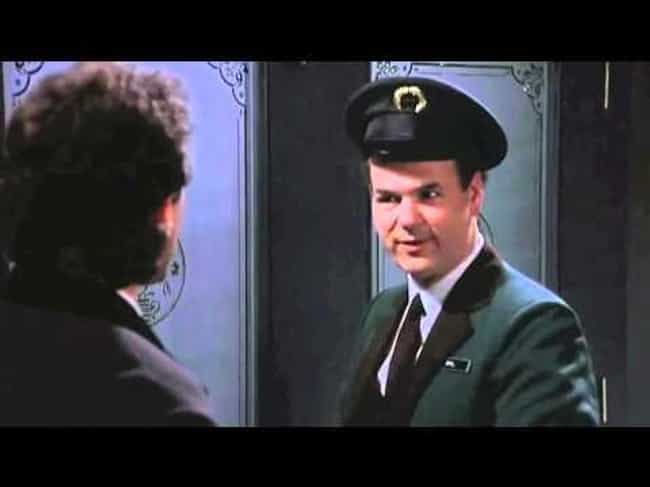 His comedic chops have taken him from Seinfeld's doorway, to a worried (but hilarious) father in a classic '90s teen movie, a Christopher Guest favorite, and multiple recurring TV characters.
Career highlights:
Hot in Cleveland, The Penguins of Madagascar, God Bless America, NCIS, Boston Legal, Burn Notice, Get Smart, Monk, For Your Consideration, Desperate Housewives, Kiss Kiss Bang Bang, 8 Simple Rules, Law & Order, A Mighty Wind, My Wife and Kids, Best in Show, 10 Things I Hate About You, Mad About You, Dream On, Seinfeld, Pretty Woman
Larry Miller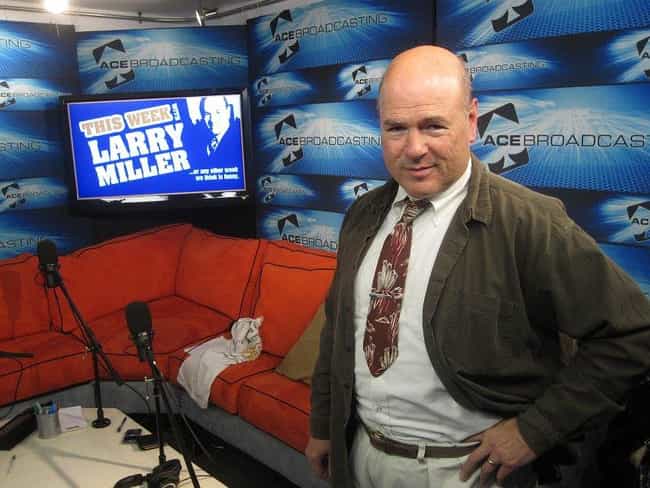 Larry Miller frequently pops up in Christopher Guest films and has had roles on countless television series over the years. His comedy was always memorable, even if you couldn't quite place his name. He's also IRL friends with Jerry Seinfeld.
Everybody Loves This Guy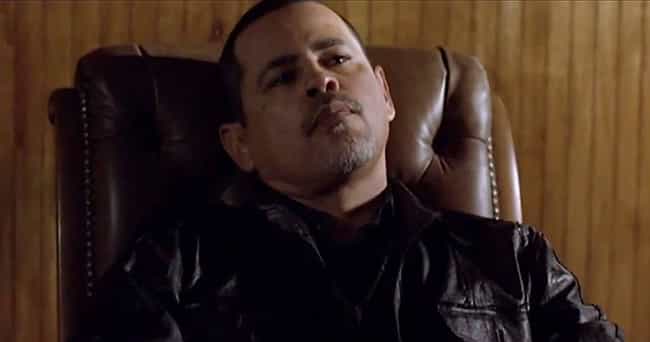 It's a long walk from the back of the squad car to the front seat and this actor has played both of those guys. He's been both the moral compass and the harbinger of impending doom. He's always electrifying to watch.
Career highlights: 
Better Call Saul, Major Crimes, Lauren, Breaking Bad, Clear and Present Danger, Training Day, The Closer,White Collar, Los Americans, The Division, Nip/Tuck,  My Name is Earl
Raymond Cruz (Minor Spoiler Within)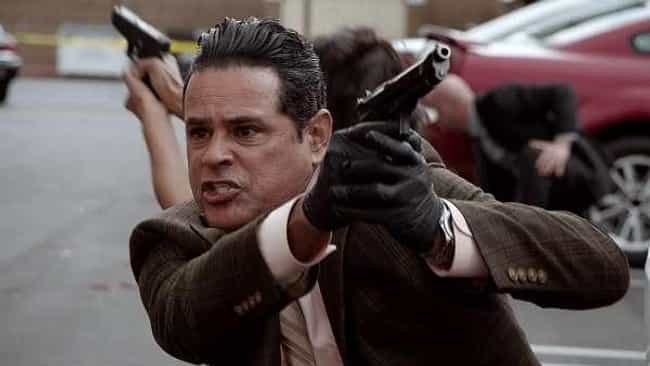 How many of you cheered when you saw Tuco answer that door on the second part of the premiere of 

Better Call Saul

? Right?! Cruz grew up on the streets of Los Angeles and his neighborhood might as well have been the set of 

The Wire

. Always reading classics and absorbing life around him as a kid, Cruz has been able to draw from deep resources and brings his characters to life with complete realness.
Not Andre Braugher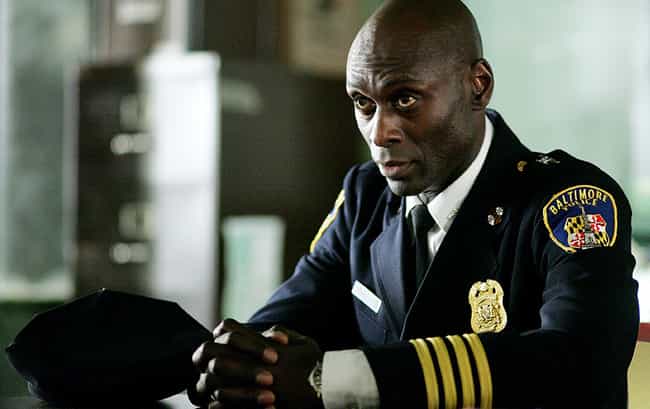 From cops to voodoo priests, this actor's range is as wide as it gets. He's known more for playing the serious type, but he's wickedly funny as well.
Career highlights: 
Bosch, Fringe, The Wire, John Wick, Key and Peele, Intelligence, The Blacklist, American Horror Story,Oldboy, Law & Order: Special Victims Unit, Law & Order: Criminal Intent, Lost, White House Down, The Wire, Oz,  The West Wing
Lance Reddick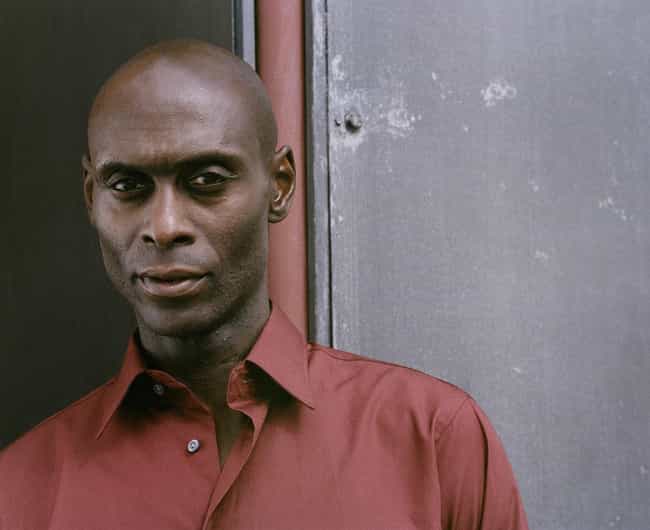 We believe in Reddick so much that if he told us to jump off a cliff, we probably would. He's got that kind of power. But he doesn't always have to be the guy with his finger on the trigger or the badge, Reddick can cut it all kinds of ways.
The Beautiful Menace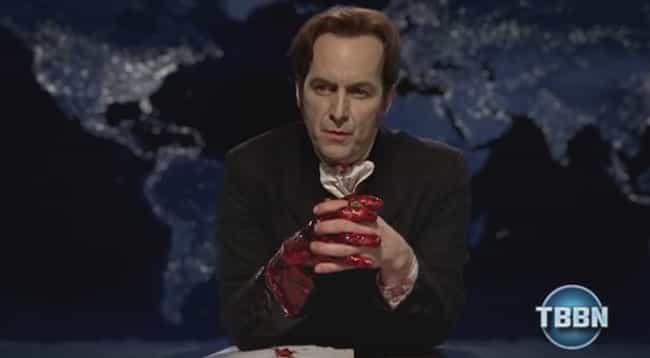 He's not afraid to play the bad guy and, man, does he it play the role to perfection. He can be so many shades of darkness, Christian Grey should take notes. See what we did there? He can also play dramatic roles with heartbreaking subtly.
Career highlights: 
American Horror Story, The Normal Heart, Dallas Buyers Club, The Good Wife, C.O.G., Law & Order: Special Victims Unit, True Blood, The American Experience, Brothers & Sisters, Michael Clayton,  Milk
Denis O'Hare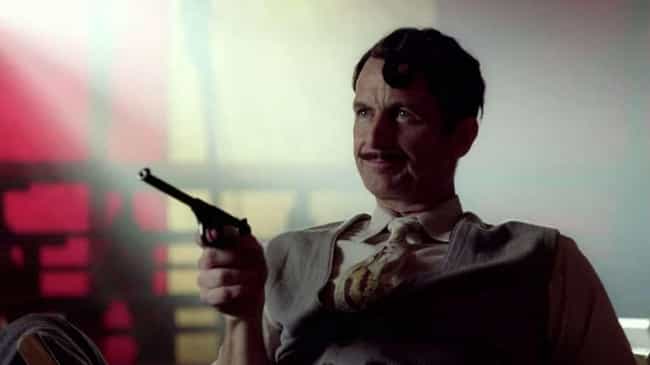 Oh, Denis, we've always loved you but when you, as ancient vampire Russell Edgington on 

True Blood

, ripped out that news anchor's spinal column and then tossed to the weather, you won a special place in our hearts. "Now, time for the weather. Tiffany?" Guy's got chops. And they are not always in another character's neck. O'Hare's skills are myriad.
Mr. Stillwaters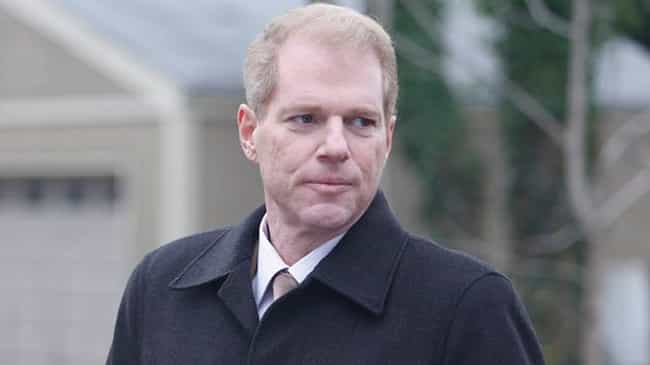 Trust him, he's a doctor, agent, lawyer, scientist… this actor can make you believe just about anything.
Career highlights: 
Jane Got a Gun, The Americans, Blood Ties, Warrior, Super 8, The Walking Dead, White Collar, The Truman Show,  Little Children 
Noah Emmerich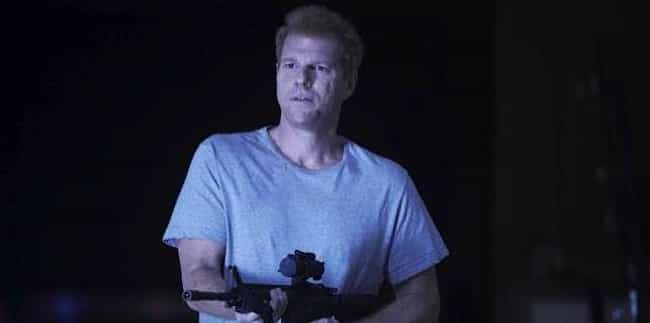 Emmerich went to Yale so it's surprising that his most treasured quality is reality. He's so convincing that we have to be careful about which things to listen to. According to his character Dr. Edwin Jenner at the CDC on 

The Walking Dead

, abandon all hope. Well… crap.
Not a Chinese Guy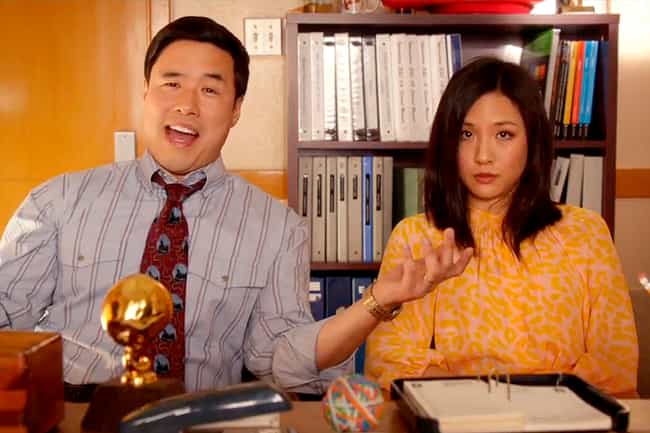 He's the mouthy war vet running for office on Veep. He's the hopeful dad on Fresh Off the Boat, and he's played North Korea's Kim Jong-Un in The Interview like a Katy Perry-loving baller.
Career highlights: 
Fresh Off the Boat, Wet Hot American Summer: First Day of Camp, Newsreaders, The Interview, Neighbors,Sex Tape, Newsreaders, Veep, The Mindy Project, They Came Together,  Larry Crowne
Randall Park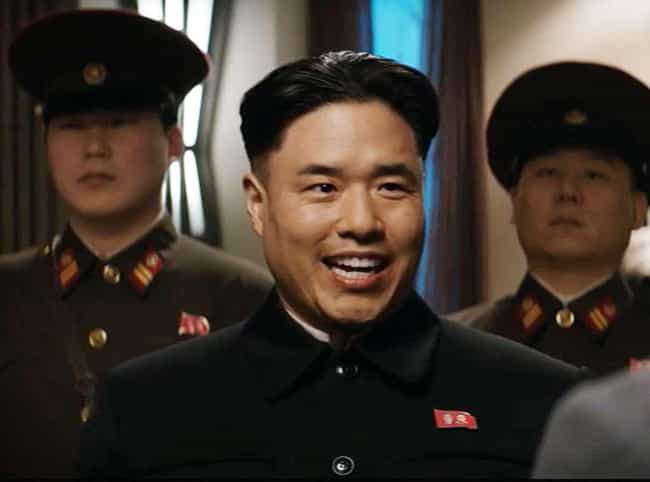 Park is constantly finding new ways to represent Asians on film and TV and he's got both serious and comic acting chops. And just to help you win at trivia, Park is of Korean ancestry (he was born in Los Angeles, though).
The Everyman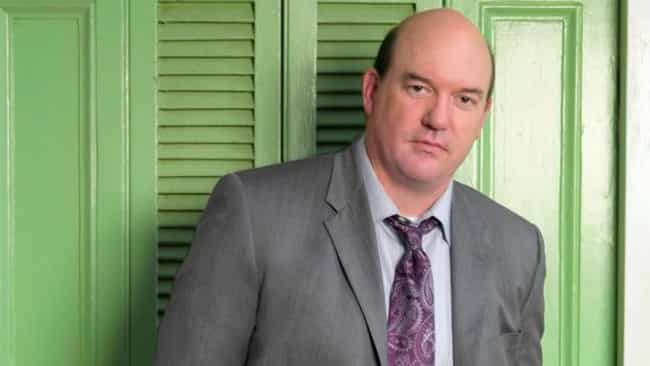 This actor has a way of moving you to the core with one sad look. He can also turn that look into a shiver-inducing cringe. He's been the good guy husband to Marge Gunderson on Fargo and he's messed with our heads as a clown.
Career highlights:
American Horror Story;  The Americans;  House of Lies;  Do No Harm;  The Glades;  Body of Proof;  Crazy, Stupid, Love;  Shutter Island;  Gran Torino;  Big Love;  Zodiac 
John Carroll Lynch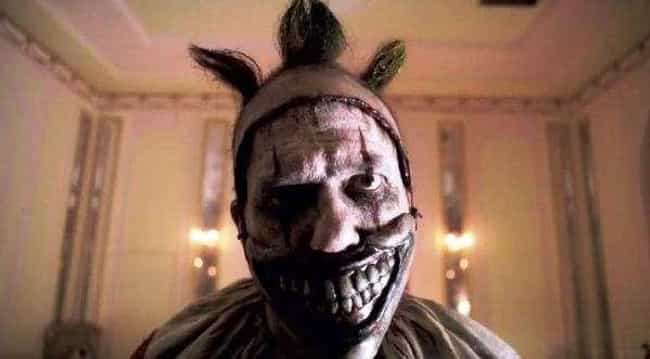 His Twisty the Clown on 

American Horror Story

 gave a nation nightmares. His other characters have run the gamut from the gentle schlub to the troubled detective. Lynch disappears into any role he takes on and we are more than happy to go along for the ride. Unless it's with Twisty because then, no thanks. We'll take a cab.
The Good Ol' Boy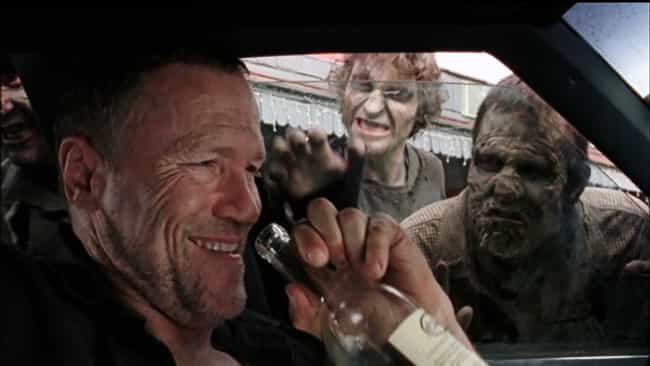 He's an actor who's definitely been dealt the black hat hand but instead of letting it run him out of the business, he's perfected the bad guy. He's found new currents in that overfished stream that have made his Merle Dixon on The Walking Dead unforgettable and an upgrade to the tired murderous redneck.
Career highlights:
Guardians of the Galaxy, The Walking Dead, Criminal Minds, Chuck, Law & Order, Psych, Burn Notice,Archer, The Walking Dead: Survival Instinct, Call of Duty: Black Ops II, Slither, Cliffhanger, Jumper, The Bone Collector,  Tremors
Michael Rooker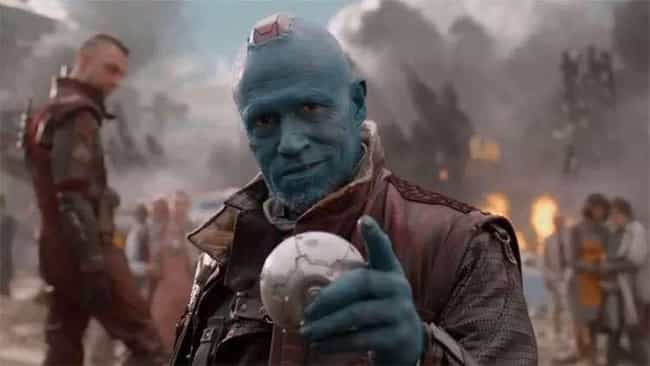 When he plays the good guy, Rooker is surprisingly compelling. Directors need to spend more time mining those depths because we're missing a whole other side to Rooker. But he could still teach a master class in the murderous redneck.
The Crossover King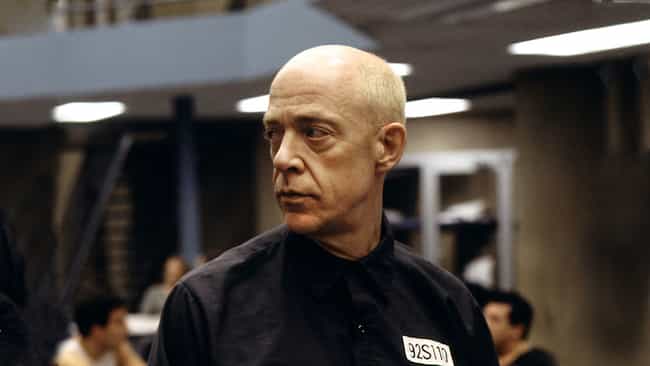 He's been very astute at picking roles, demonstrating that over the course of time, the tides will slowly turn in a dedicated actor's favor.
Career highlights: 
Whiplash; Terminator Genisys;  Marvel's Avenger's Assemble;  Hulk and the Agents of S.M.A.S.H.; The Legend of Korra; Ultimate Spider-Man; Men, Women & Children; BoJack Horseman; Robot Chicken; Men at Work; Parks and Recreation; The Venture Bros.;  The Closer; American Dad!; Party Down; Juno;  Oz
J.K. Simmons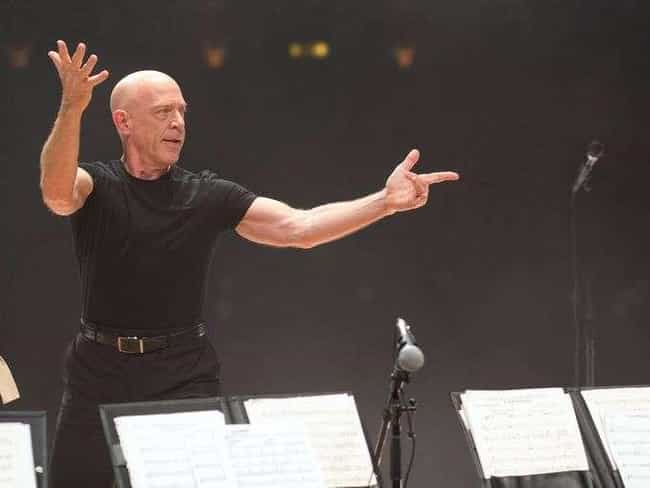 He did more for crime prevention than Scared Straight with his Aryan Brotherhood poster boy Vern Schillinger on 

Oz

. After all of that bad guy stuff, it was time to shift gears. Simmons is easily in the driver's seat with leading roles. His role in 

Whiplash

 earned him an Academy Award and we can't wait to see Simmons full-on transition into a leading man.
The Code Breaker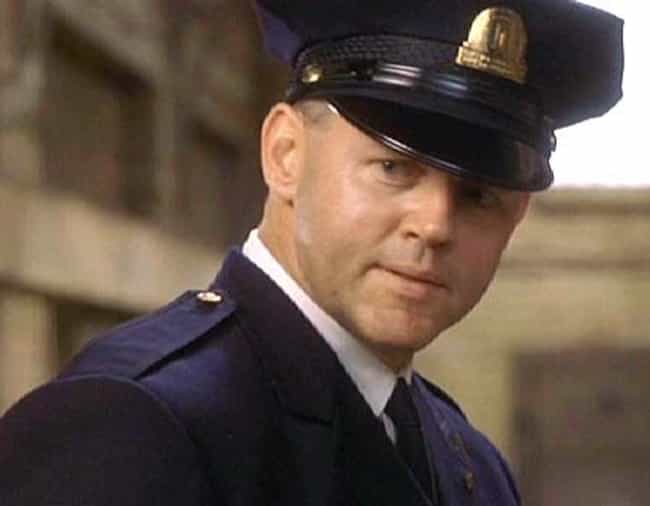 He's played the cop, the CIA agent, and the Lorax. Seriously. When he shows up during a zombie apocalypse, brace yourself. The news could be mixed. And he may just gross you out with his gummy, bloody smile.
Career highlights: 
The Gettysburg Address, Treme, Horns, World War Z, Medium, The Hurt Locker, John Adams, House M.D., The Rock, Contact, The Green Mile
David Morrissey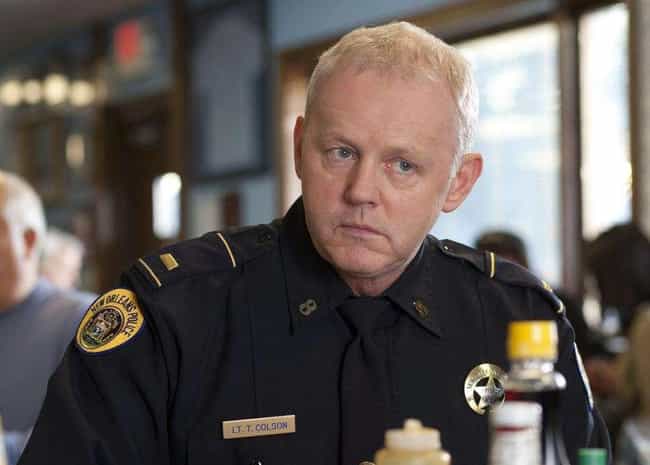 As the Katrina-weary cop on 

Treme

, Morse made us feel all of the weight on the guys who stayed to deal with the aftermath. His characters have a realness to them. You get the feeling they are actually walking around out in the world somewhere.
Not Peter Krause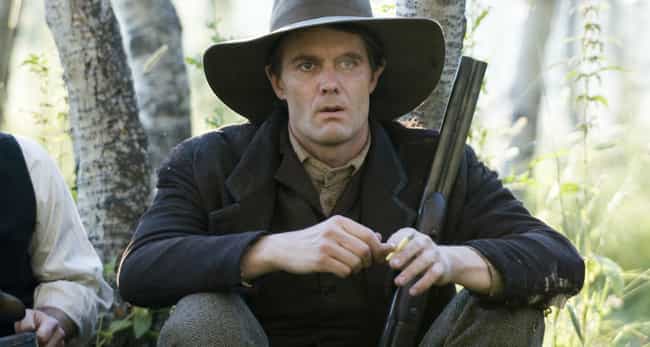 Gang member, outlaw, serial killer, slave master, savior, funny dad… he can easily shift from the good guy to villain in the snap of a finger. In real life, we call that bipolar. On screen, we call it great acting.
Career highlights:
Justified, Raising Hope, 12 Years a Slave, Burn Notice, Newsreaders, Killing Them Softly, Winter's Bone,Terminator: The Sarah Connor Chronicles, Damages, No Country for Old Men,  Deadwood
Garret Dillahunt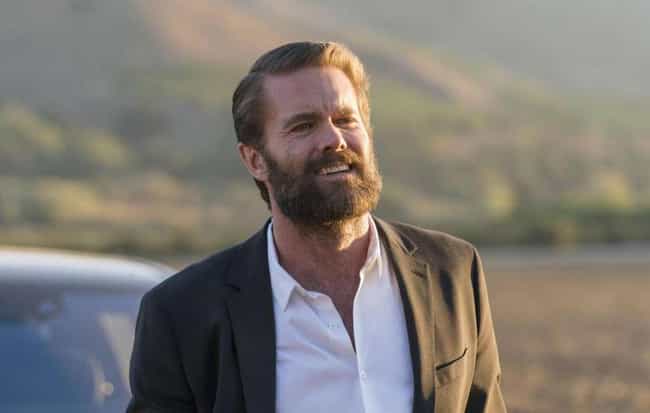 Dillahunt impressed producers so much on 

Deadwood

, that he played two roles, Francis Wolcott and Jack McCall. He's on the cusp of moving up to leading man roles and hopefully there's room in the big leagues for this talented actor.
The Surprise Package
He's been the regular dude, the extraordinary fellow, the goofball, the spy killer, and the sinister guy… but it all started with long hair, head banging, and surfing.
Career highlights: 
Tooken, American Horror Story, Alpha House, Hawaii Five-0, The Blacklist, Longmire, The Americans, The Following, Person of Interest, Copper, The Big C, Army Wives, Law & Order, Castle, Lie to Me, Criminal Minds, House M.D., Royal Pains, The Closer, The New Adventures of Old Christine, Desperate Housewives, Monster, Generation Kill, Wayne's World, Weird Science, Point Break,  Oz
Lee Tergesen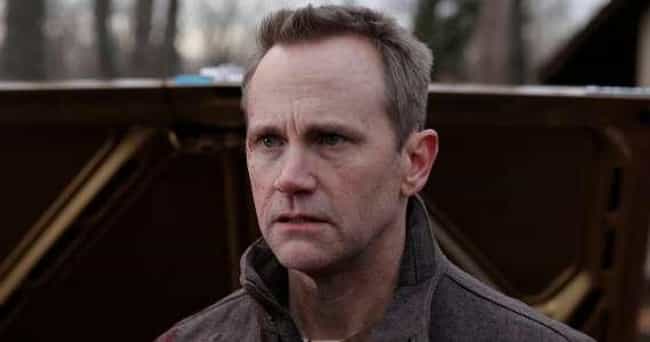 We've seen him play both the hero and the villain. We first saw Tergesen evolve from an everyman into a stone cold killer in 

Oz

. He can slip in and out of whatever skin is required of him, giving a fine-edged performance every time.
I Know That Guy, It's… That Guy
His is a face that can break into a dazzling smile and somehow no one is too happy about it. When he shows up as the hero, though, you feel really relieved.
Career highlights:
House of Cards, Now You See Me, Person of Interest, The Good Wife, Criminals Minds: Suspect Behavior,Generation Kill,  The Sopranos 
Michael Kelly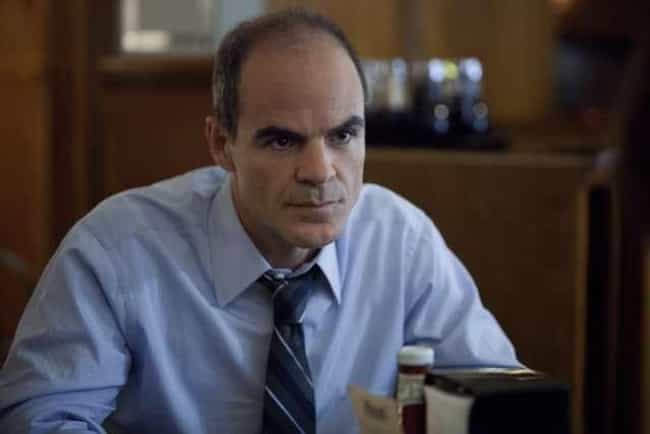 We should all know Kelly's name because he's put a lot of time into making his work feel seamless. It's not easy being this good.
The Artist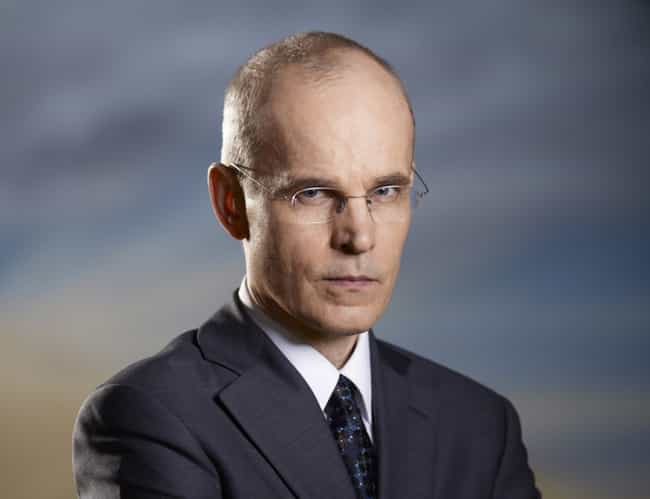 He's deep CIA, he's a consultant, he's a rat and he's your doctor. His name may be hard to pronounce, but we all learned how to say Mariska Hargitay just fine!
Career highlights:
12 Monkeys, Madam Secretary, Suits, True Blood, The Americans, Banshee, Revolution, The Mob Doctor,Heroes, Damages, Argo, Donnie Brasco, John Adams, In Bruges, 24, The Event,  The Bourne Legacy
Željko Ivanek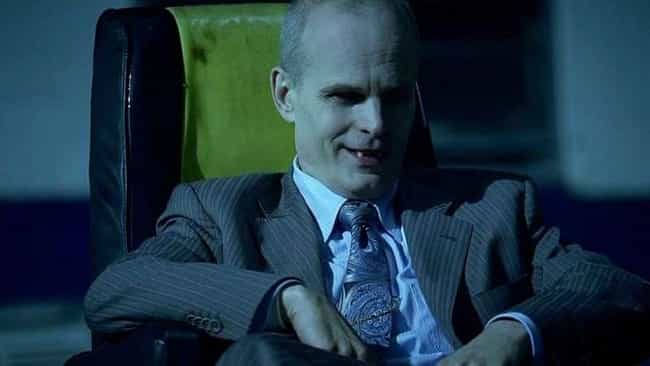 Emmy Award-winning Ivanek (for 

Damages

) is scary good in any role he takes on. He's not just an actor, he also an artist. Onscreen, not too sure about trusting him fully because he played a vampire overlord on 

True Blood

 and he was way harsh on Pam and Eric. Question authority, ya'll! Or not.
The Scene Stealer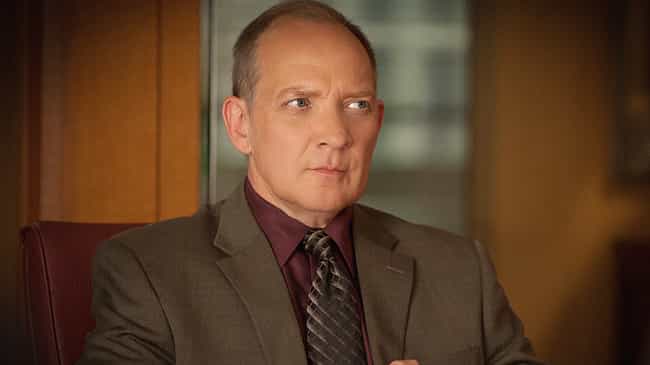 No one really wants to mess with this guy. And the way he plays the good, the bad, and the smugly makes a scene work.
Career highlights:
The Good Wife, The Blacklist, RoboCop, Law & Order: Special Victims Unit, Deadwood, CSI, 24, Rescue Dawn, Swordfish, Fight Club, Donnie Brasco,  Deadwood 
Zach Grenier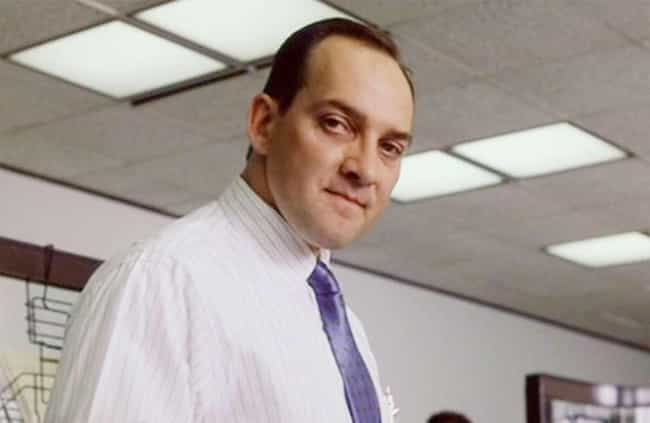 No one appreciates Grenier more than us. Without him, the Pitts and the Pacinos would just be reading a phone book to a camera. He gives heart, soul, and guts to his characters and his work makes everyone around him a thousand times better.
Brother from Another Planet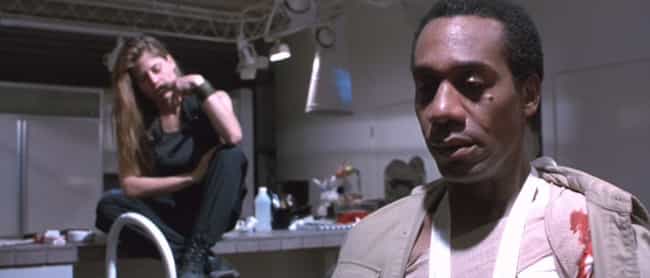 He's messed with Olivia Pope on Scandal, he messed with fate, and he's messed with the natural order of universe. Doctor, agent, politician, alien… he's been doing this for a while and it's fun to watch him do his thing on screens big and small.
Career highlights:
Scandal, Eureka, The Good Wife, Brothers & Sisters, Terminator 2: Judgment Day, The American Experience, Law & Order, Smallville
Joe Morton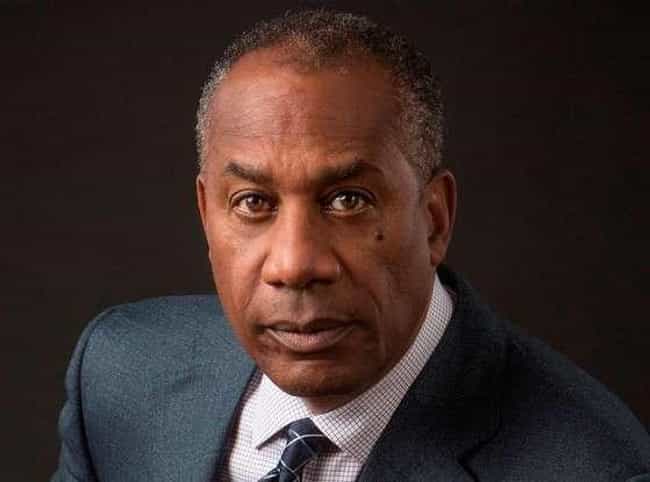 Besides being an awesome actor, you can find Morton both in the director's chair and penning a song. Morton is a wealth of knowledge and a living example for up and coming actors. But we have loved him since 

The Brother from Another Planet

.
Not Powers Boothe
He's played so many levels of the smarmy conman, he could probably start his own religion about now. He's played a lot of lawmen and lawless men and knows how to rock a suit while also plotting a murder or digging a hole for a body.
Career highlights:
The Following, Hell on Wheels, The Killing, Guardians of the Galaxy, Scandal, NCIS: Los Angeles, The Riches, Payback, Super, Slither,  Body Double
Gregg Henry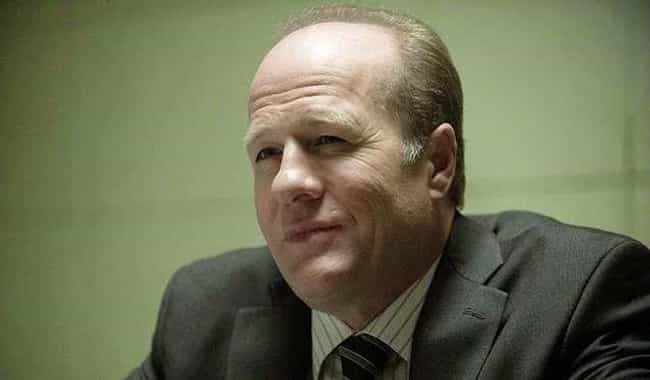 One of director Brian De Palma's favorites, Henry is very serious about his villains and works even harder when he has to save the day. Mainly, though, he can be counted on to bring the biggest threat to a situation with a slightly menacing drawl.
Not Lance Reddick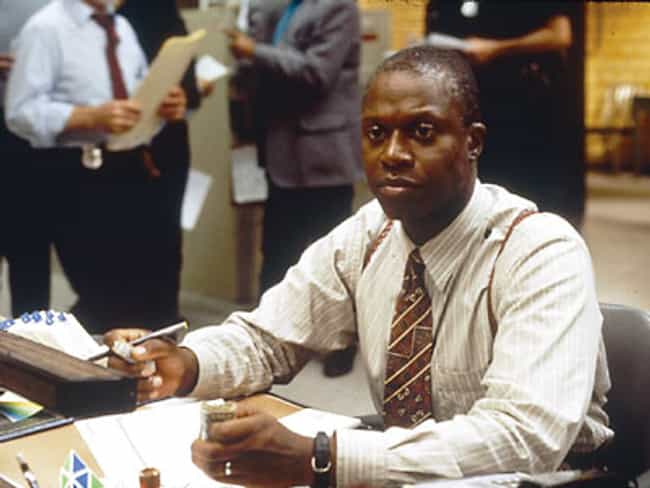 Without him on the imaginary streets, a lot of imaginary criminals would have gone free. He played the lead law enforcement guy with such authority, people thought he actually had powers of arrest. Now he's playing that authority figure for laughs (and people still think he has powers of arrest).
Career highlights:
Brooklyn Nine-Nine, Law & Order: Special Victims Unit, House M.D., Men of a Certain Age, Salt,Andromeda Strain, The Mist, Fantastic 4: Rise of the Silver Surfer, Thief,  Homicide: Life on the Street 
Andre Braugher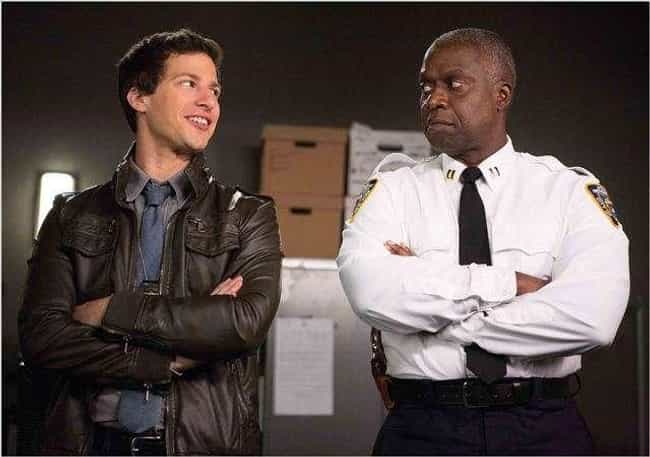 The Emmy Award-winning Braugher is not just that authority figure guy. He's finally showing off his comedy chops, letting his hair down a bit. The Stanford grad has more layers than he's given credit for, drawing from his Shakespearean training and his ability to make other actors break with his master-level deadpan.
TPS Reports Emperor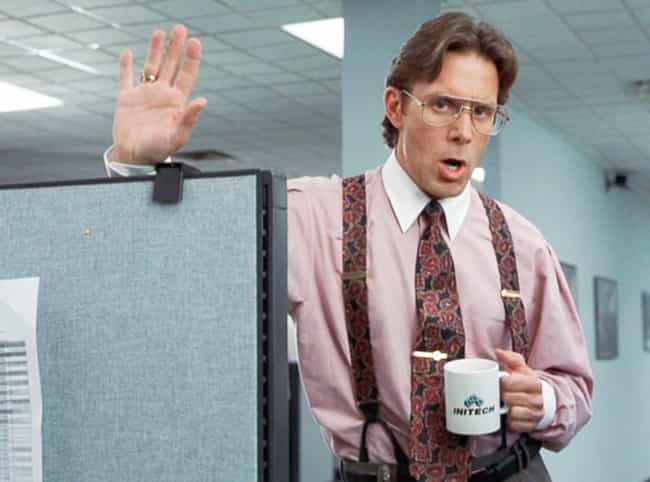 Wherever smarm and smartassery are needed, he'll be there. Whenever a guy needs a nonsensical talking to, he'll be there. Whenever someone needs some bad news and you want a guy who will relish giving it, he'll be there.
Career highlights:
Family Guy; Tammy; Veep; Bob's Burgers; Archer;  The Good Wife; Suits; Scooby-Doo! Mystery Incorporated; 30 Rock; Royal Pains; Hart of Dixie; The Penguins of Madagascar; True Blood; Chuck; The Closer; Entourage; Numb3rs; Psych; Pineapple Express; Desperate Housewives;  Kim Possible;  Harvey Birdman, Attorney at Law;  Talladega Nights: The Ballad of Ricky Bobby;  The West Wing;  King of the Hill 
Gary Cole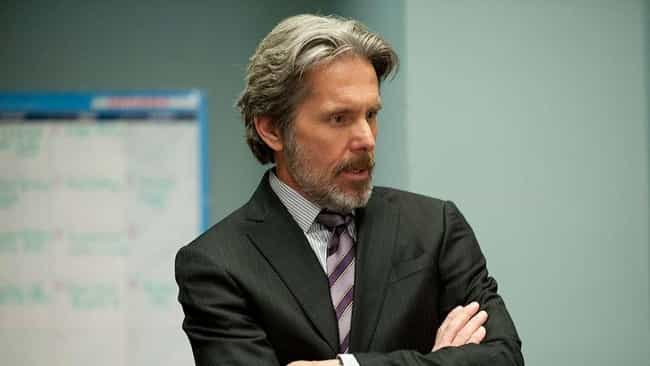 Cole is the king of character actors, having played some of the most memorable jerks, turncoats, stone-cold politicians, bad fathers, and terrible bosses in recent memory. Yet, he's such a nice guy.  He's most remembered for playing the best worst boss ever in 

Office Space

. We think we're gonna need him to go ahead and come in tomorrow.
There Can Be Only One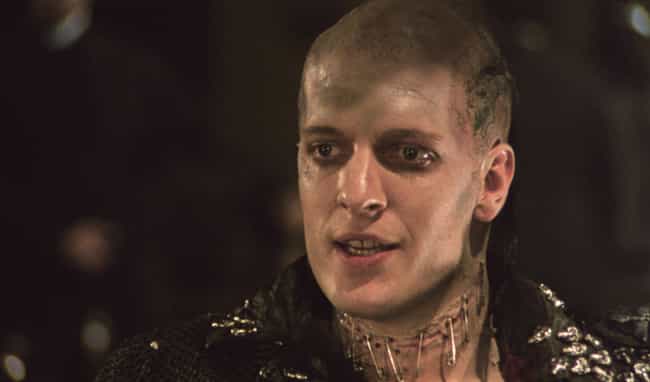 He's played some of most low down, no count, Highlander-hunting villains on screen. So why do we want to give him a hug? Must be something about that voice.
Career highlights: 
The Flash, Hulk and the Agents of S.M.A.S.H., Teenage Mutant Ninja Turtles, The SpongeBob Movie: Sponge Out of Water, Lego Batman 3: Beyond Gotham, Sleepy Hollow, Ultimate Spider-Man, Robot Chicken DC Comics Special II: Villains in Paradise, Archer, SpongeBob SquarePants, Star Wars: The Clone Wars, Starship Troopers, The Shawshank Redemption,  Highlander 
Clancy Brown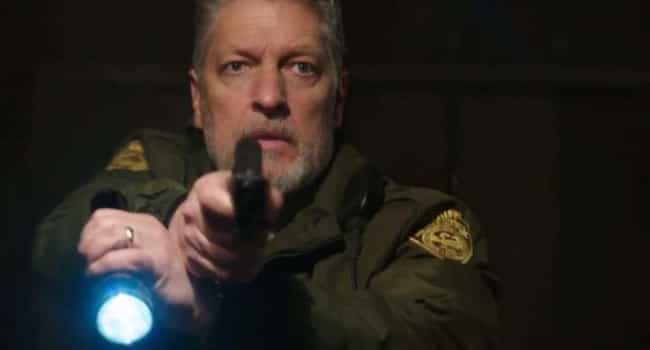 Brown put in his time trying to murder people and now is heavily pursued for his voice. He still performs in films and on TV but you'll hear his voice just about everywhere. Both his physical and vocal features are so distinctive, we can't hear him without thinking of The Kurgan in 

Highlander

 or Captain Hadley from 

The Shawshank Redemption

. When you got your start torturing Sean Penn in 

Bad Boys

 in the '80s, the vocal booth is a nice place to hang out and share your talents with the world.
The Southern Gentleman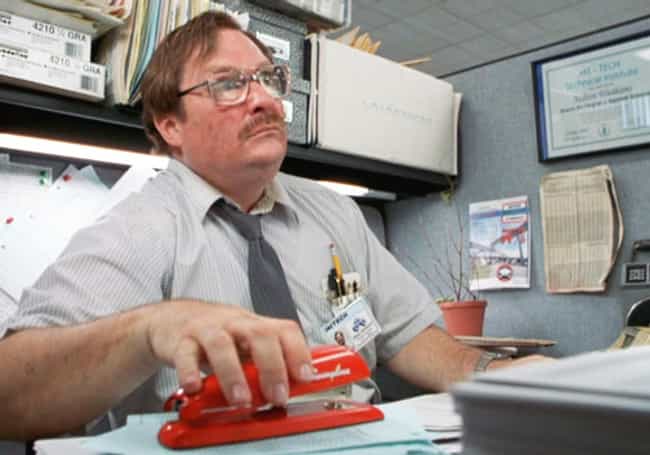 He's turned back room deals on Boardwalk Empire. He's been the victim of greedy vampires on True Blood. He's told the God's honest truth on King of the Hill. He's handed down sentences, broadcast the news and laid it all on with a slight Southern accent.
Career highlights:
Adventure Time, Brooklyn Nine-Nine, The Big Bang Theory, Selma, Mike Tyson Mysteries, Gravity Falls,Fargo, Justified, DreamWorks Dragons, Boardwalk Empire, The Newsroom, The Lone Ranger, The Cleveland Show, The Good Wife, True Blood, King of the Hill, Finding Nemo, No Country for Old Men,NewsRadio,  Office Space
Stephen Root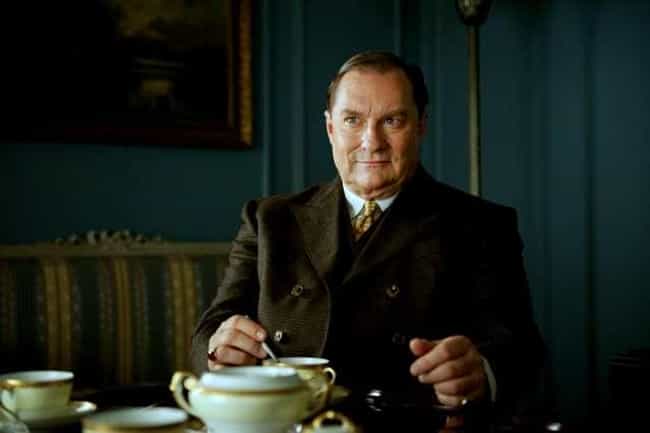 That unmistakable face and voice have made Root a top choice for quirky screen and voice roles but he's also a theatre-trained actor and still appears in stage productions. Root is one of the top character actors working today and he's forever in our hearts as the Swingline stapler-obsessed Walter Waddams from 

Office Space

.