Coloring book corruptions require some actual drawing talent, which is why this particular, and actually really funny, coloring book meme happens to be one of my favorites. From the Coloring Book Corruptions site, the coloring book corruption subreddit and the coloring book corruptions Tumblr, these are the best of the best of what people have had to offer as far as "evil" versions of children's characters go. 
From Winnie the Pooh and Piglet doing a copious amount of 'shrooms, to adorable animals from generic coloring books holding dog fights, killing each other, and performing various sex acts, these funny drawing book graffiti pics will show you that for some people, nothing is sacred. 
These are the funniest and best coloring book corruptions that've been posted on the web so far. Enjoy!
The Japanese Coppertone Girl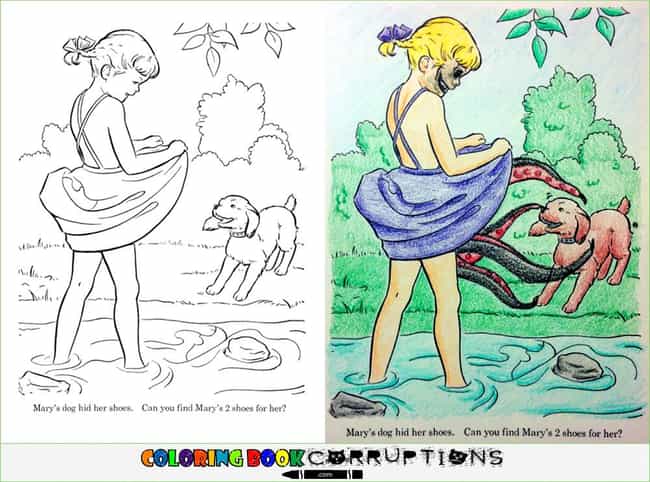 Their Relationship Didn't Turn Out to Be What Pooh Wanted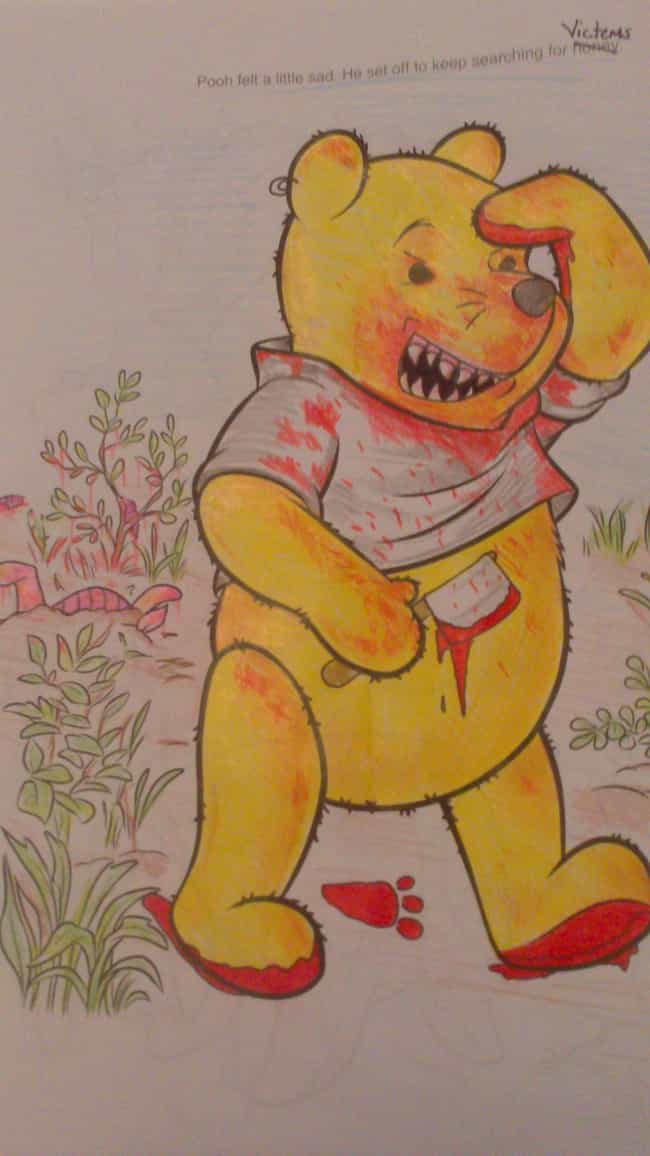 Snow White 3: The Bloodletting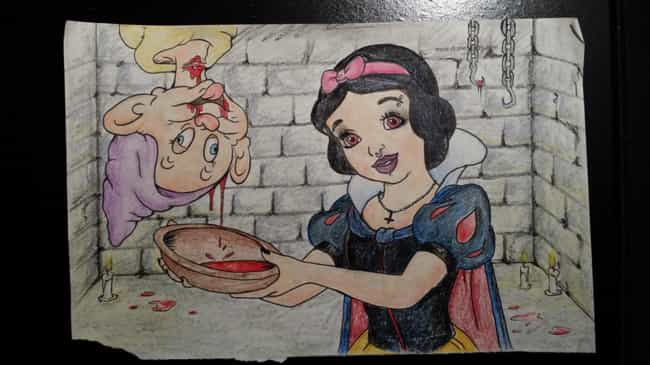 Gru HAS Been A Bad Boy…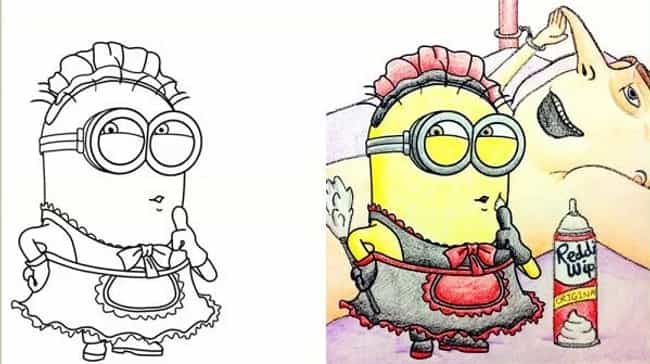 Deadliest Catch: Disney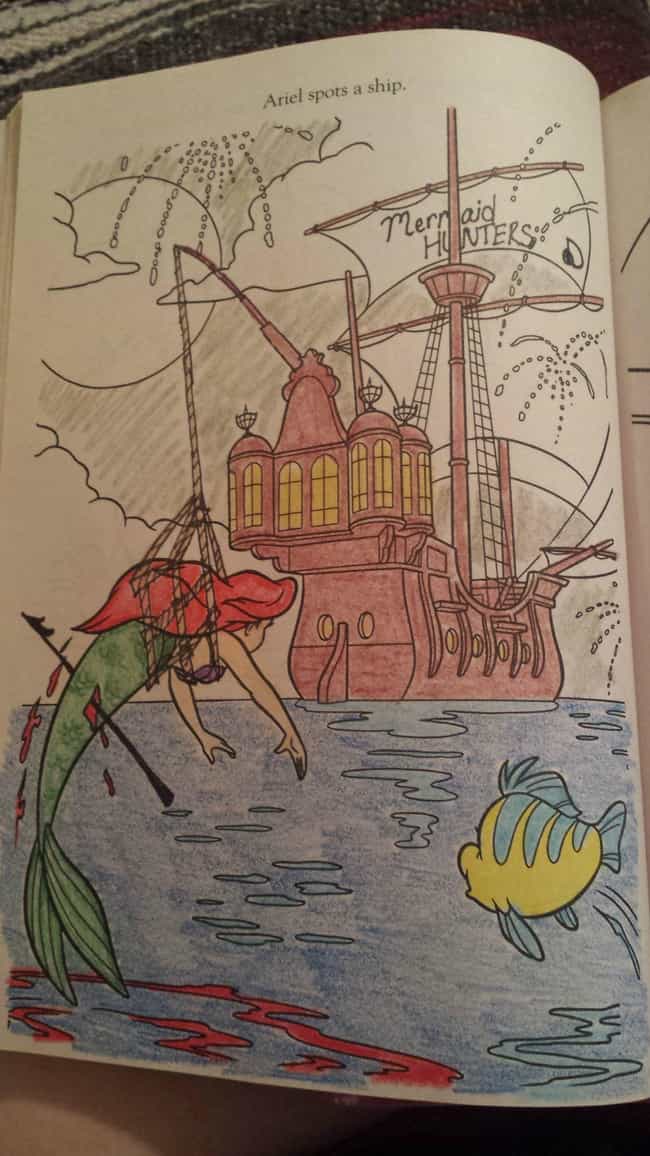 Chowin Down on Some Brain Stem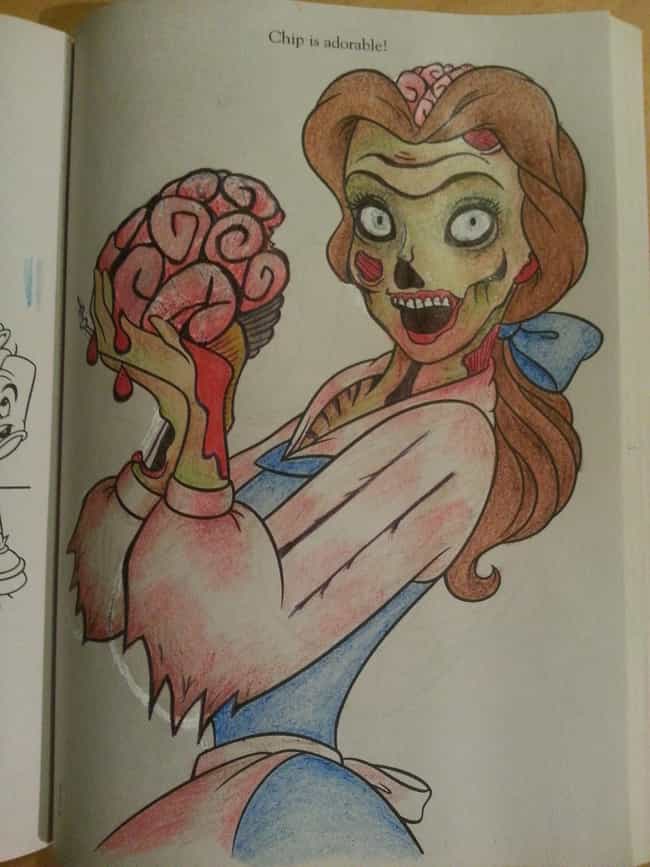 Dora Is On Fire Today…EN FUEGO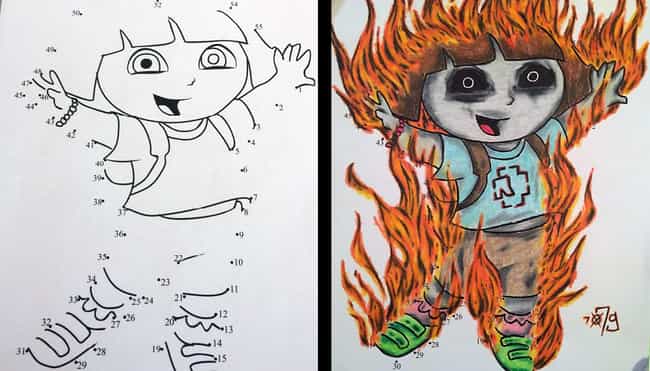 Doesn't Need Altering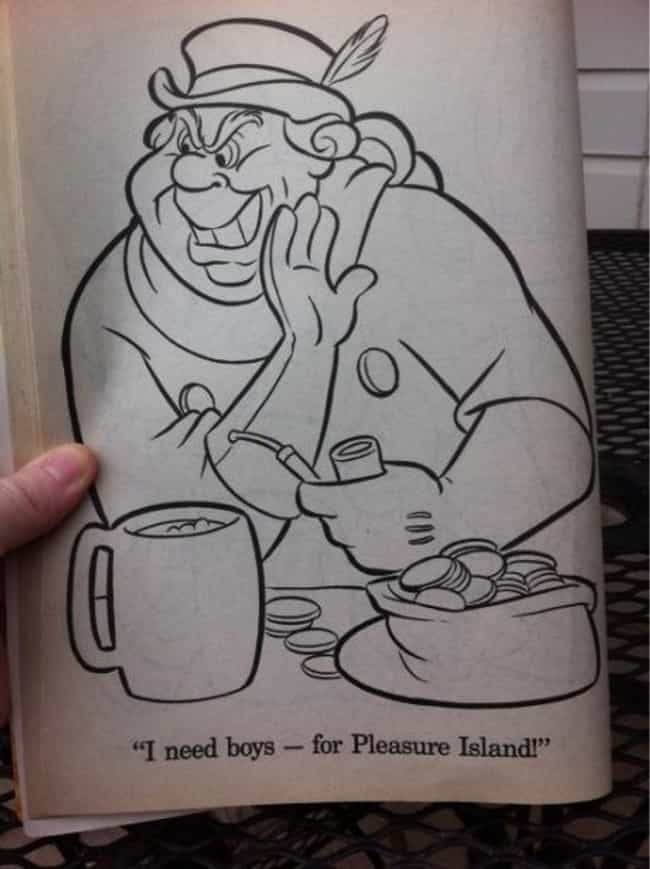 If Snow White Were Real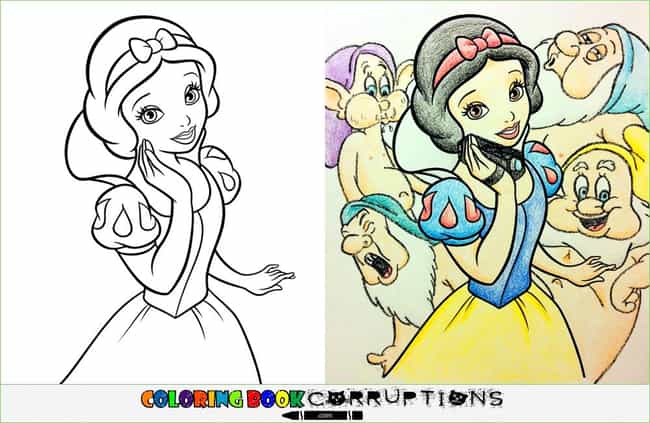 Eyelids Make a Giant Difference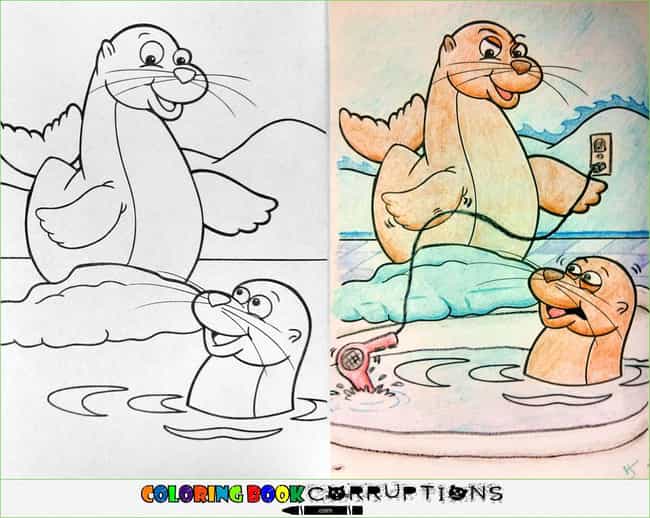 Tinkerbell Passes the Time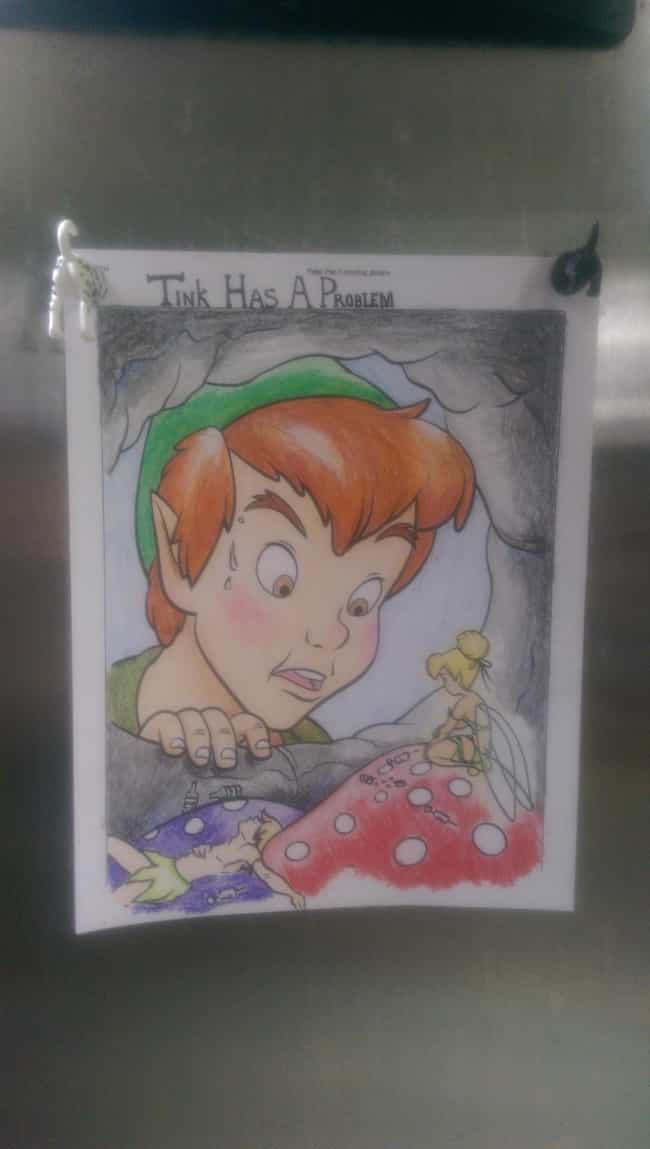 He's Next…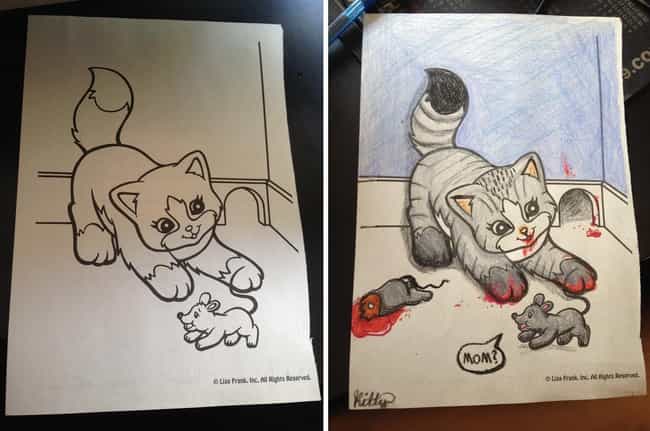 Vinny Sleeps With The Fishes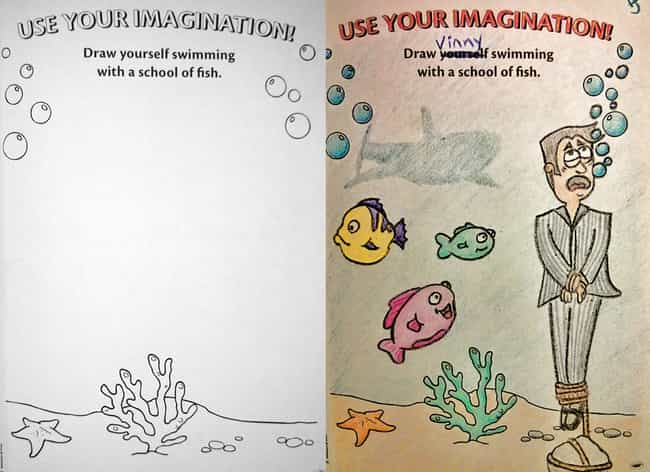 NO HANDS Elmo!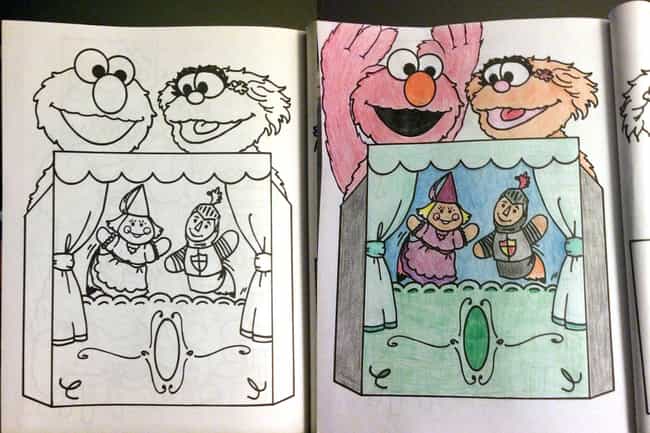 It's Still Adorable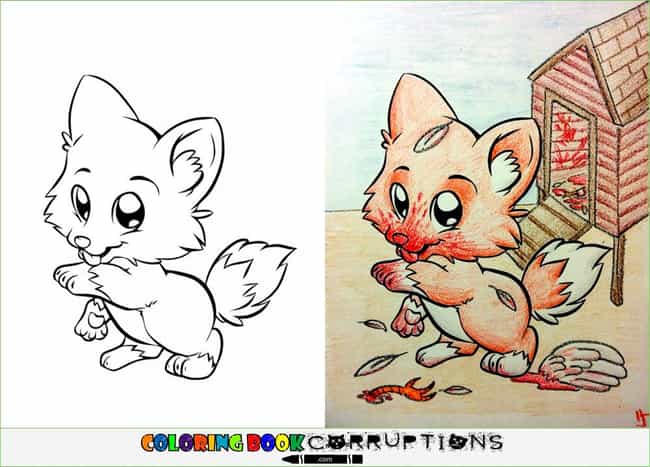 Mickey Trips Balls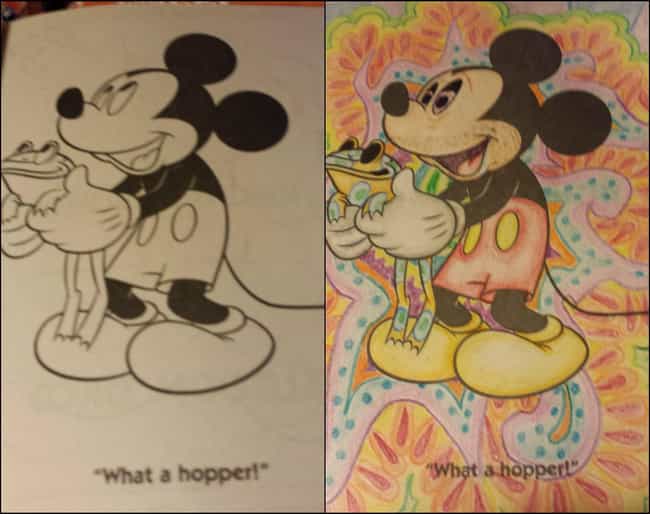 The Disturbing Part Is That You Can't See the Pig's Hands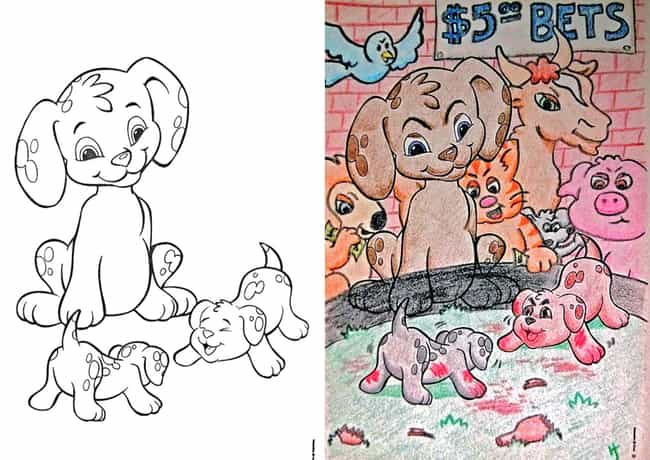 The Long-Expected Dinosaur Uprising in the Flintstones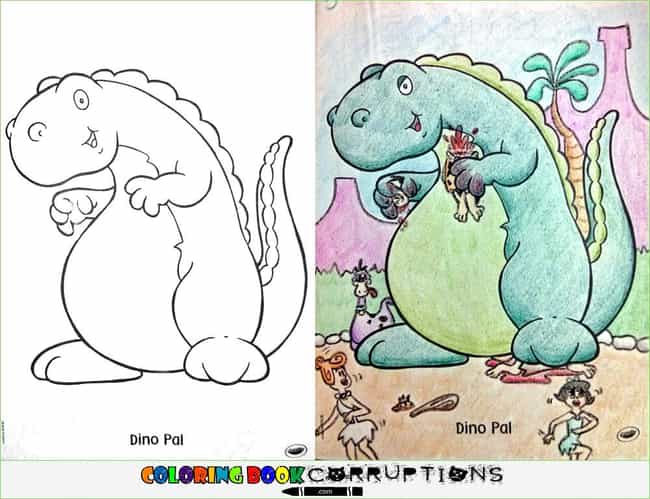 Piglet's Bad Trip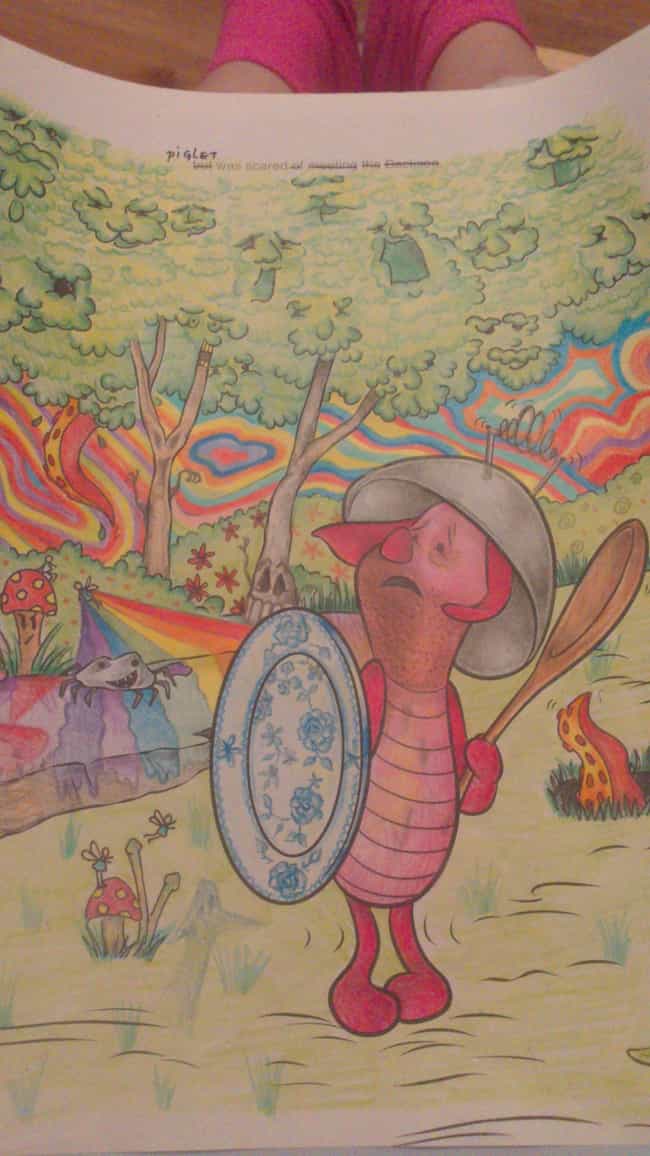 Bruno Shot First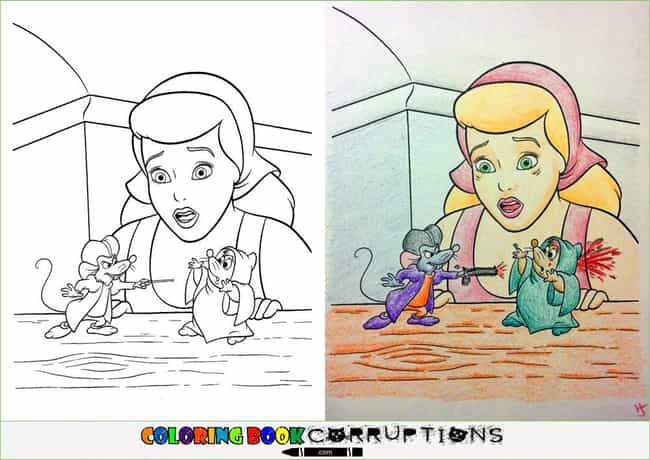 A Playful Shart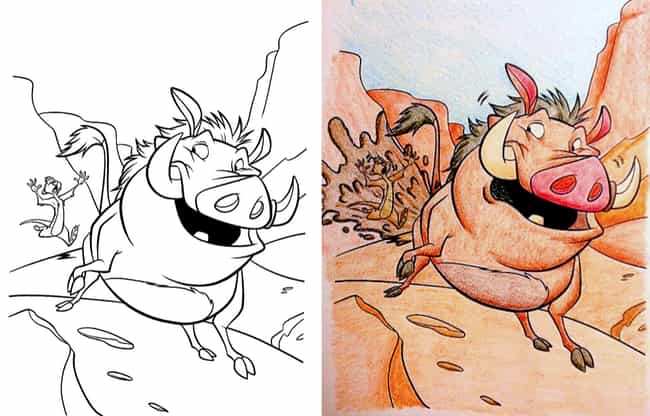 Gaston Imagines Himself a Wig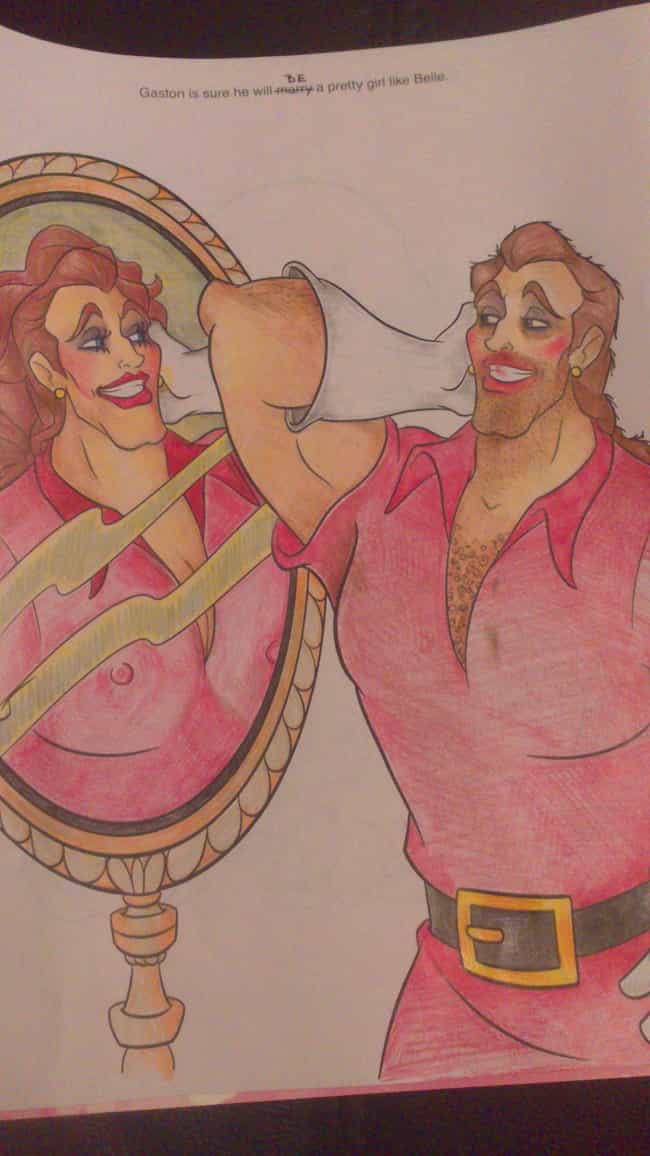 Sanrio Watches the Exorcist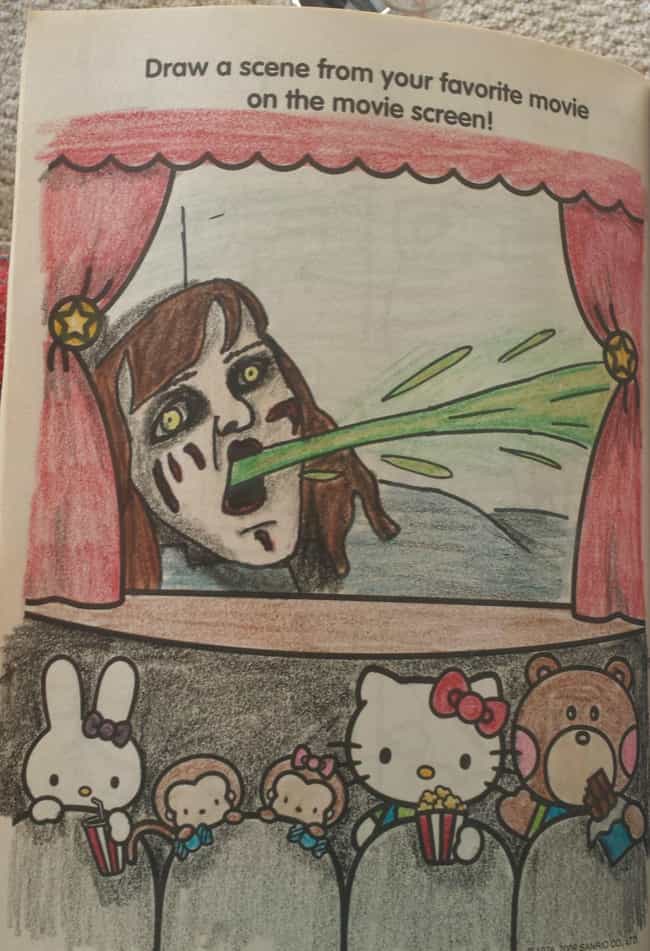 All Gangsters Wear Pin-Stripe Suits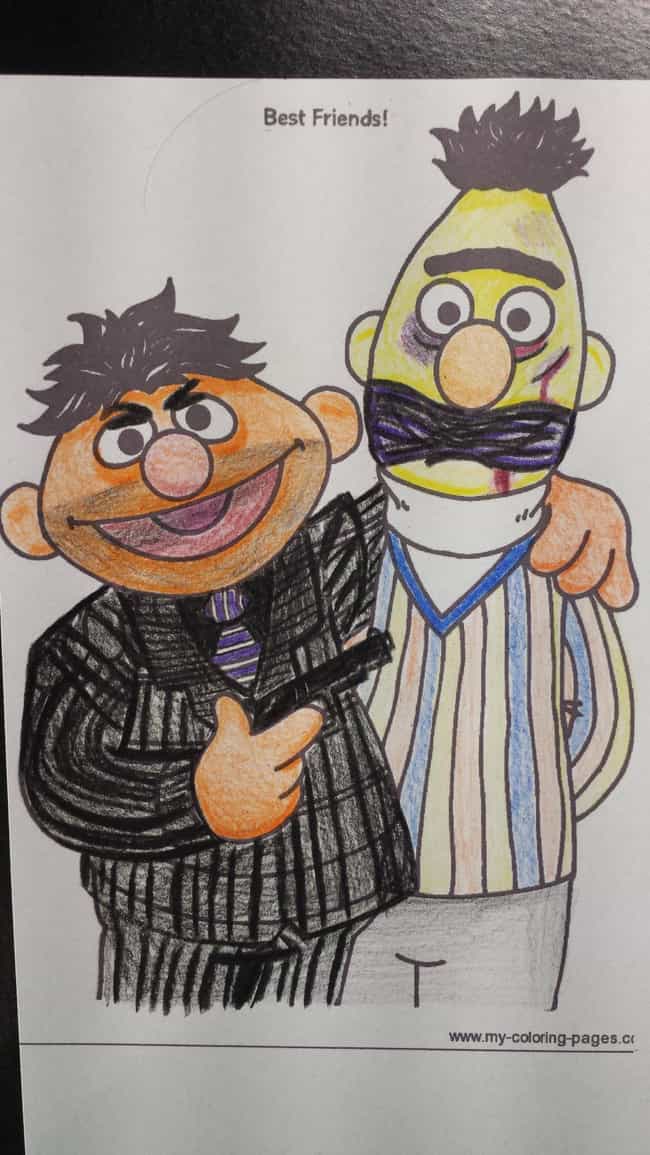 Curious Geoker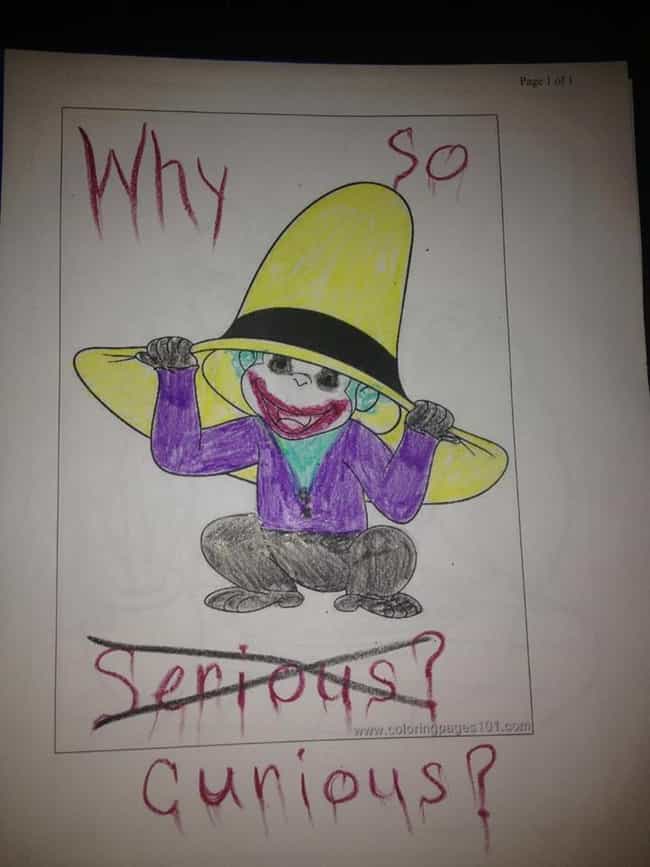 Disney Mice Love Their Anal Beads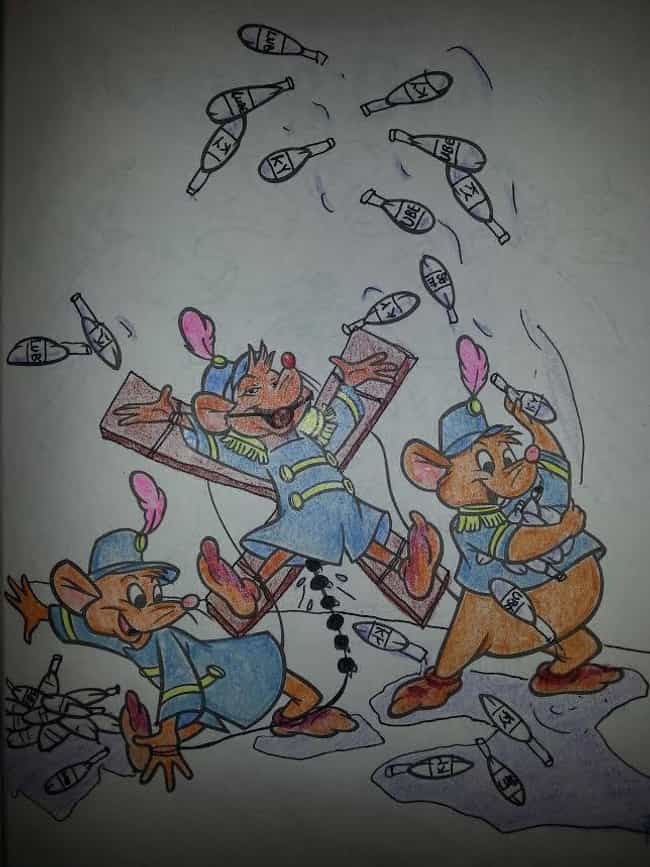 Not Even Once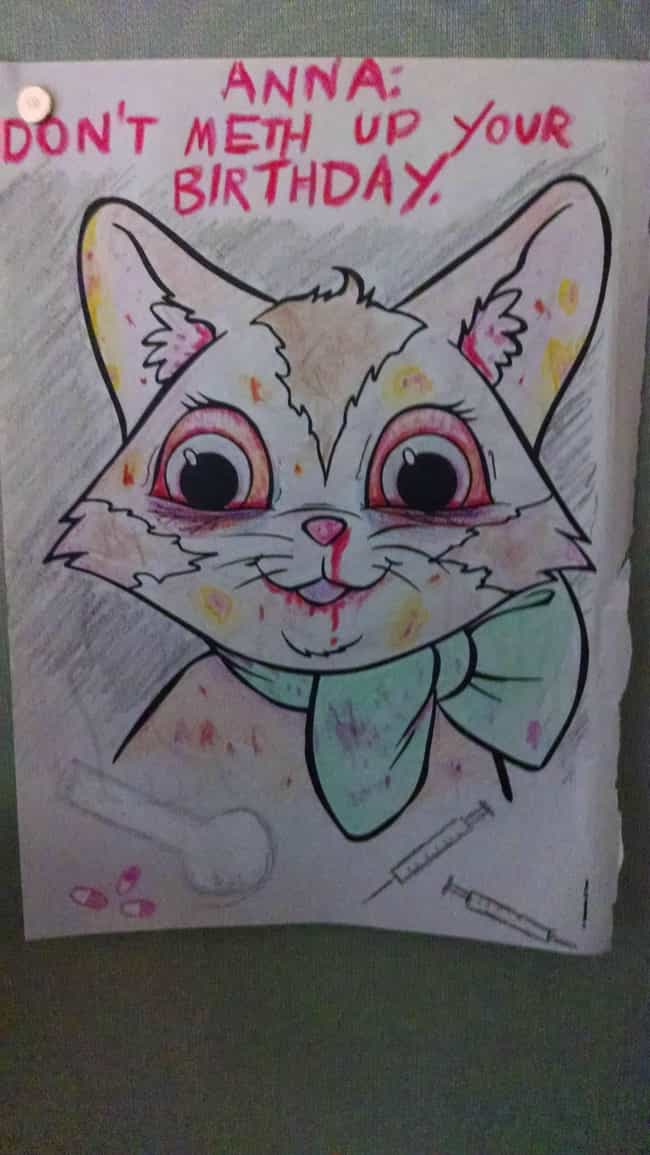 Sesame Street and Santa Monica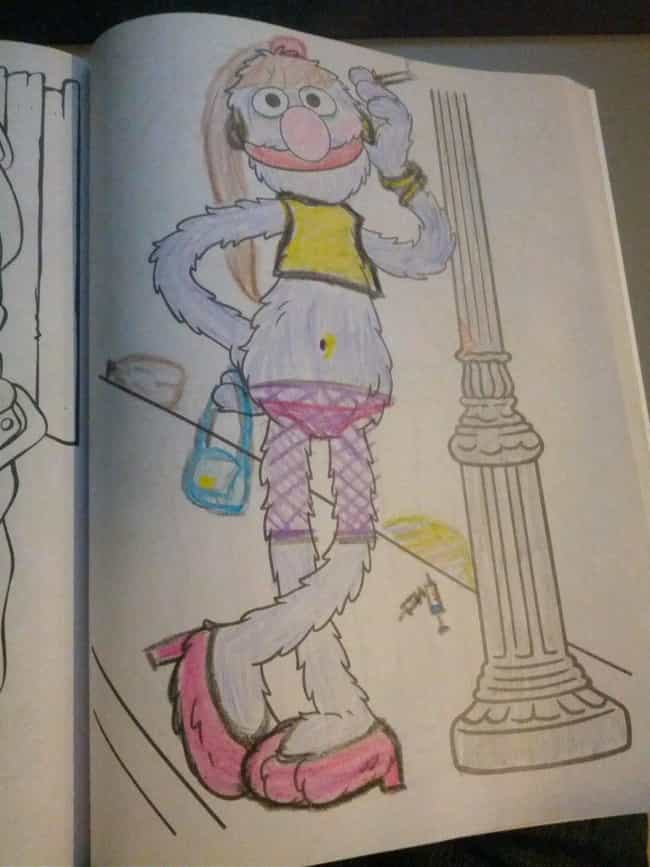 Because I'm Bigger Than You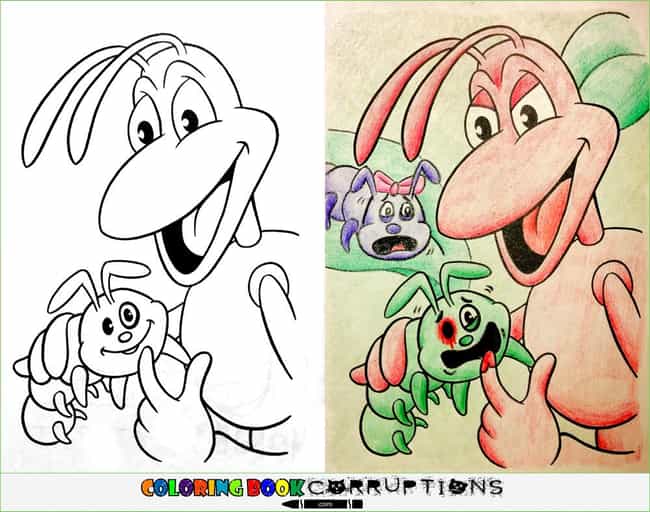 Gutsy Even SOUNDS the Most Delicious