Common Mistakes You're Probably Making in Your Beauty Routine
Rain got your hair in a frizz? Did you accidentally go tweezer-happy on those brows? Fear not, these tips will help you put your best face forward. If you're looking for the best beauty advice, look no further. From how to get rid of deodorant marks on your clothes and quickly save the overwhelming smell of too much perfume, no matter what tiny makeup mistake you've made, there's a makeup tip here to get out of the tight spot.
All women have run into a makeup mistake at some point, but most are easily fixed, using one of these tricks. Looking for more makeup advice? Check out these beauty hacks for more great ideas
Mistake: Creasing Concealer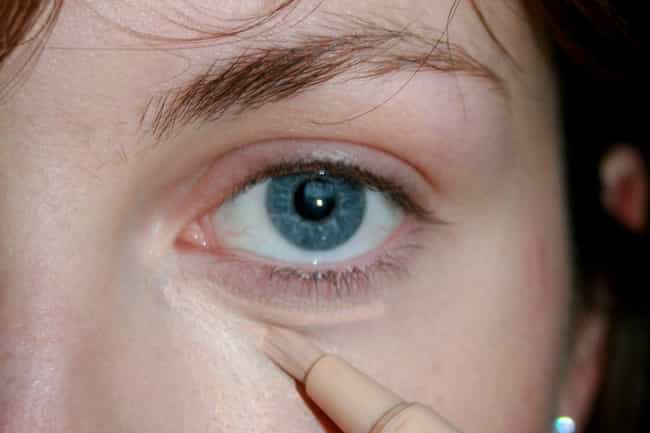 Solution:


Wash your hands, and then use your ring finger to smooth out any concealer that has begun to crease. Prevent the concealer from creasing by setting it with a small amount of pressed powder. For best results, use a small brush or sponge, making sure to blend the powder from where the eye and nose meet, softening out to the temple where any crow's-feet lines may reach; you want to avoid putting excess powder on wrinkles.
Mistake: Too Much Exfoliating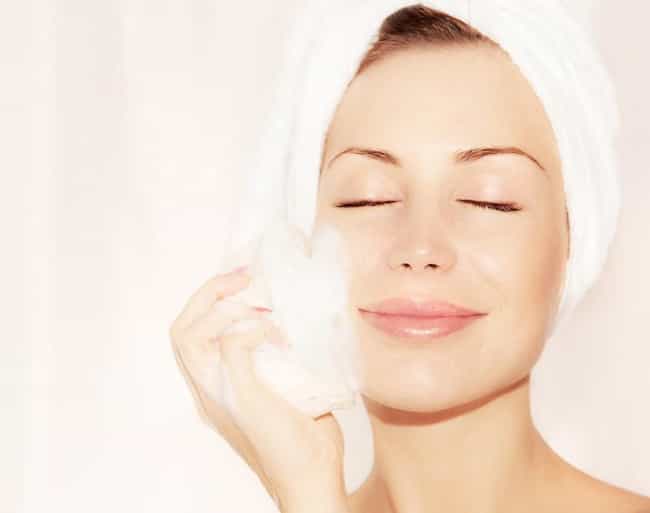 Solution:

If you scrub too much, first try treating the area with a gentle moisturizer or some Vaseline. If you don't experience relief within a couple of days, switch to an over-the-counter 1% hydrocortisone cream to calm inflammation and redness.
Mistake: Your Face Is Oily and Shiny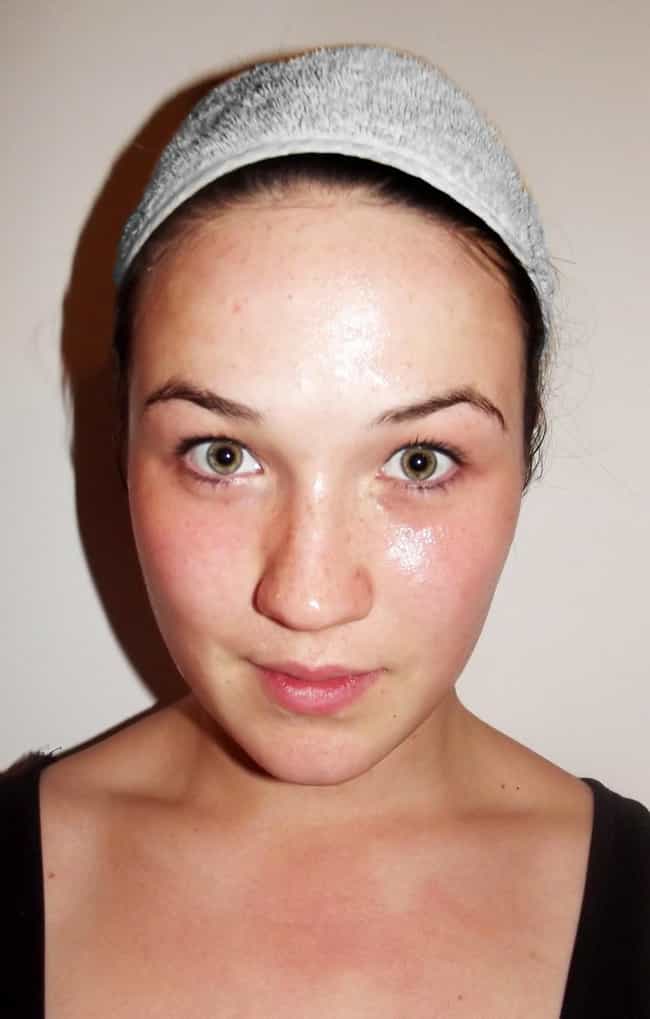 Solution: 
If your face tends to get oily after a few hours out and about, blot (never wipe) your face with some oil absorbing sheets. If it's an oil emergency and you don't have any, a piece of toilet paper or paper toilet seat cover will work just as well.
Mistake: Too Much Foundation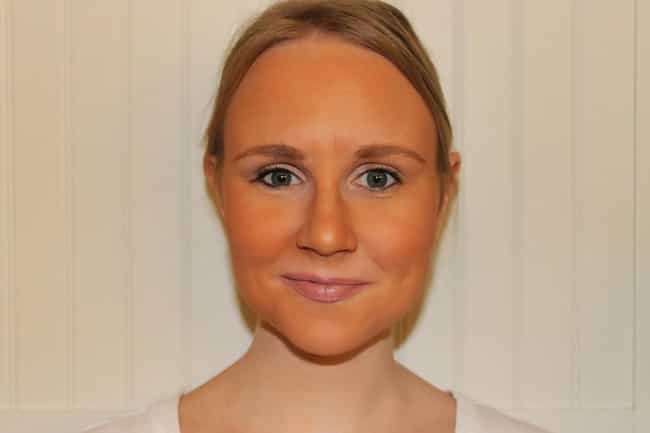 Solution: 
Dampen a makeup sponge or brush and use it to blend out and dilute the heavy handed foundation.
Mistake: Over Conditioning Your Hair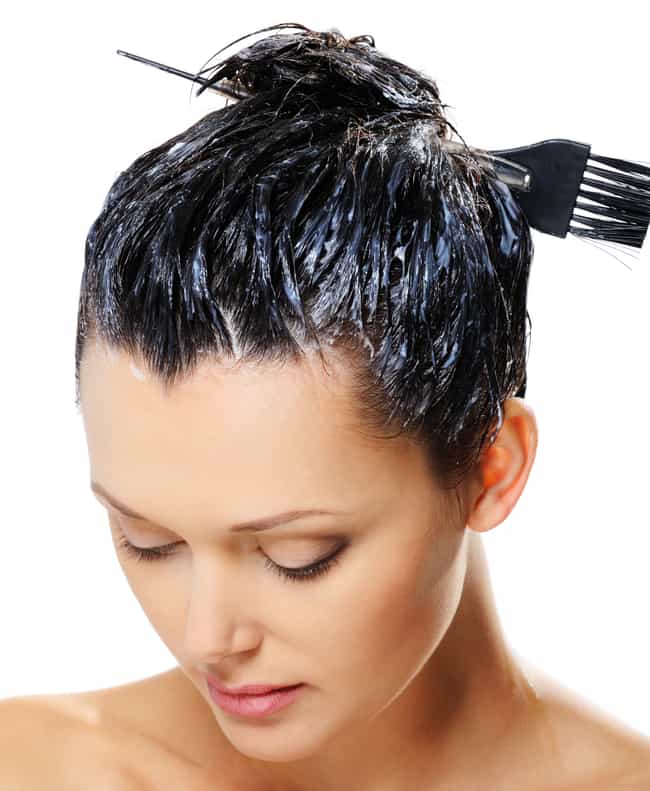 Solution:
If you don't have time to rewash your hair, tap some baby powder or better yet, some dry conditioner at your roots. And for next time, try to only condition from your ears down.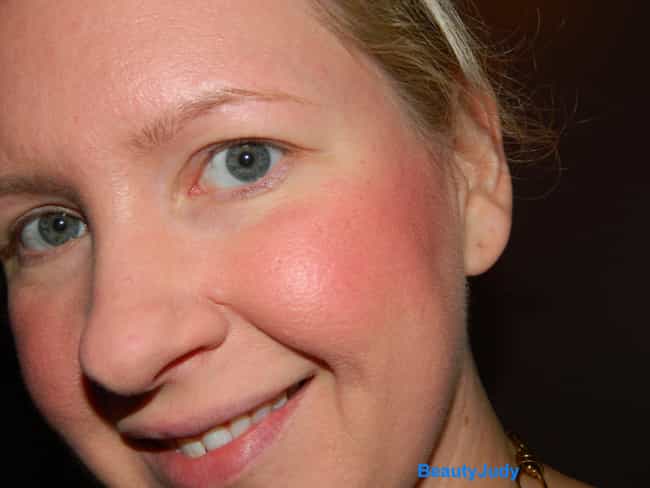 Solution:
Blend with a clean brush or sponge, then sweep some translucent face powder over your cheeks. A good rule of thumb: if you can see the edges of your color, you're not blending enough!
Mistake: Too Much Face Powder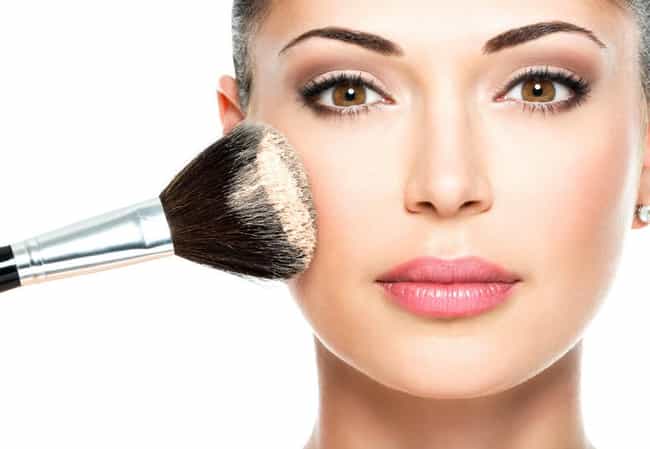 Solution: 
Throw some moisture back on your skin by lightly misting with some warm water, or dampening a towel and lightly pressing it onto your skin. Don't try this with a paper towel or tissue, though, both will make your face wetter than it needs to be, causing your makeup to run.
Mistake: Fried Your Hair with a Straightening Iron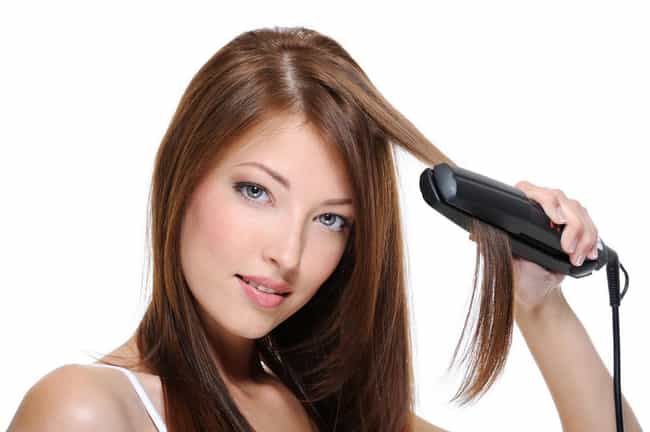 Solution: 
Immediately run a leave in conditioner, or even coconut or olive oil, through the burnt hair to restore strength and moisture. Rinse gently and put into a ponytail.
Mistake: Smudged Manicure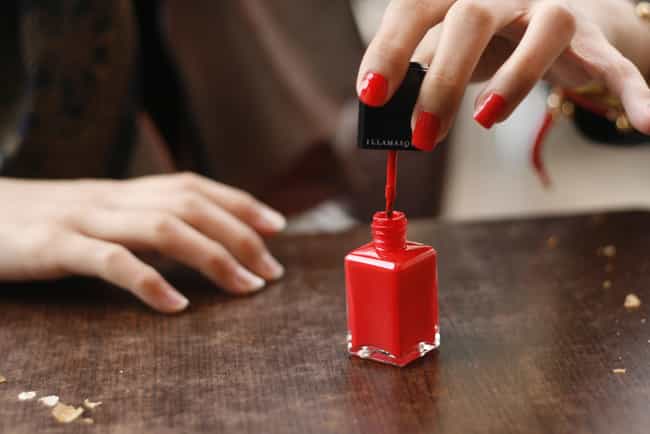 Solution:


Take a buffing block, and even out the wrinkles, smoothing out the nail to an even plane. You'll probably have to put another coat of color on toward the tip wherever there's bare nail showing. Don't glop it on! Then put one more coat of topcoat to seal the deal.
Mistake: Hair Goes Frizzy in the Rain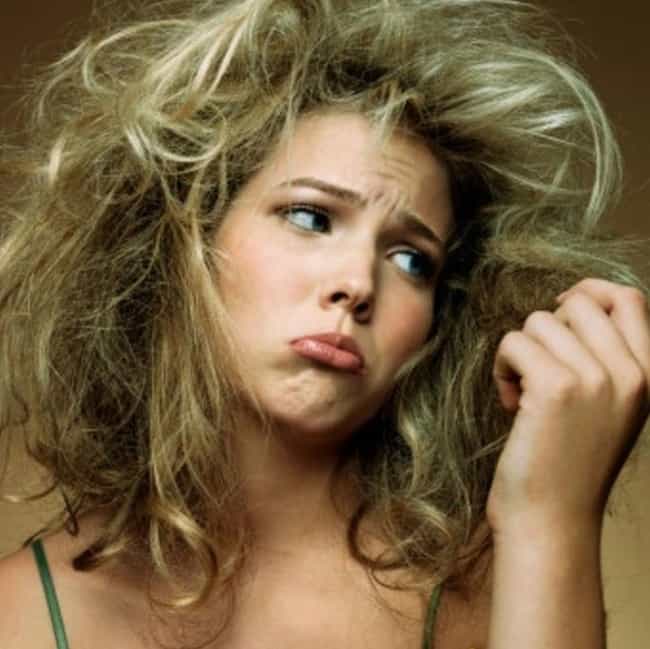 Solution: 
To save hair that's frizzed up in the rain, twist into a few sections and run a light moisturizer (even face moisturizer!) over it. Let dry, then shake out for weightless volume. Also, look for hair products that contain an anti-humectant, which will help on wetter days.
Mistake: Your Eyeshadow Is Falling Under Your Eyes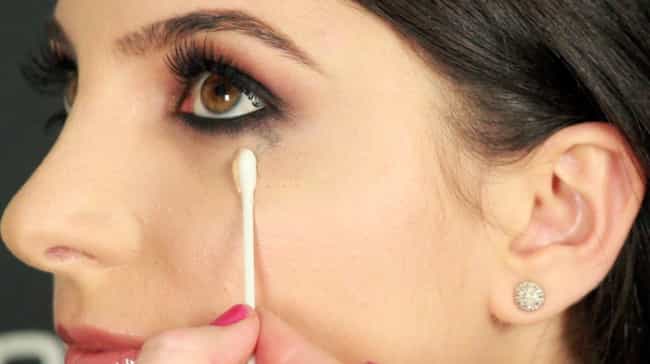 Solution: 
When applying shadow, fold a single square of tissue and hold it underneath each eye. It will catch any loose pigment fallout while protecting your freshly done foundation.
Mistake: Too Much Perfume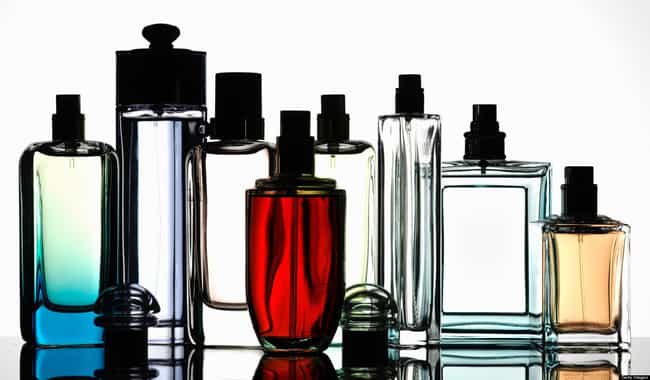 Solution:
Should you accidentally over apply, swab the offending areas with a cotton ball doused with rubbing alcohol and change your clothes if necessary.
See what other problems can be solved easily and cheaply here.
Mistake: Too Much or Poorly Blended Eyeshadow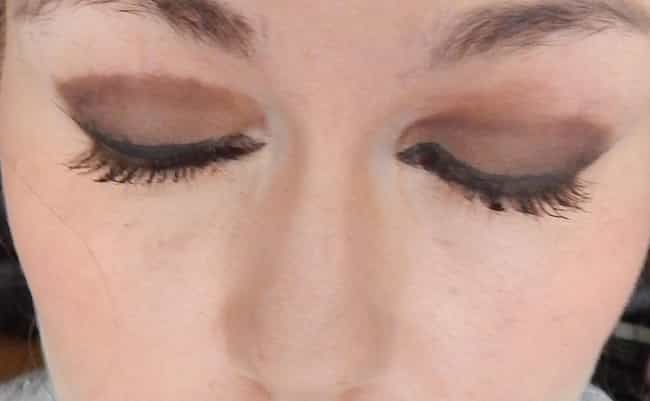 Solution:
For pressed-powder eyeshadows, wipe off the excess eyeshadow or blend hard edges with a soft, full eyeshadow brush that doesn't have any product on it. After that, you can improve the look by using an eyeshadow brush to apply a lighter shade of eyeshadow on top of the area you want to soften.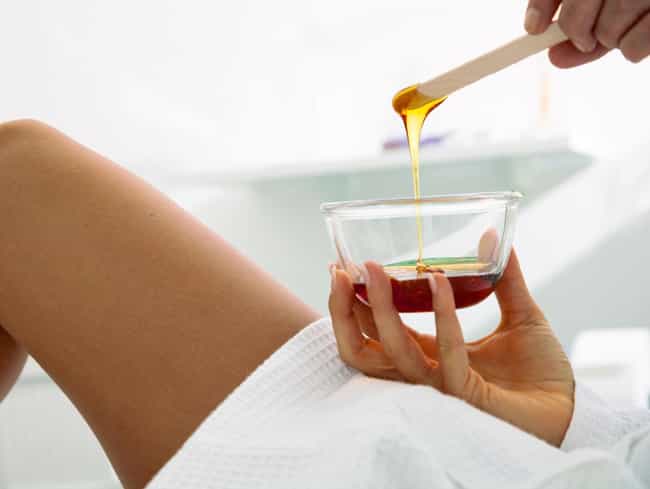 Solution:
U 
se an antiseptic or an antibacterial soap to cleanse the area pre- and post-waxing. Should you get ingrown hairs anyway, slough with an AHA-based exfoliant, a gentle scrub, or an ingrown-specific product (like Tend Skin Lotion or Poetic Cosmetic's Ingrown Eliminator).
Mistake: Lipstick on Teeth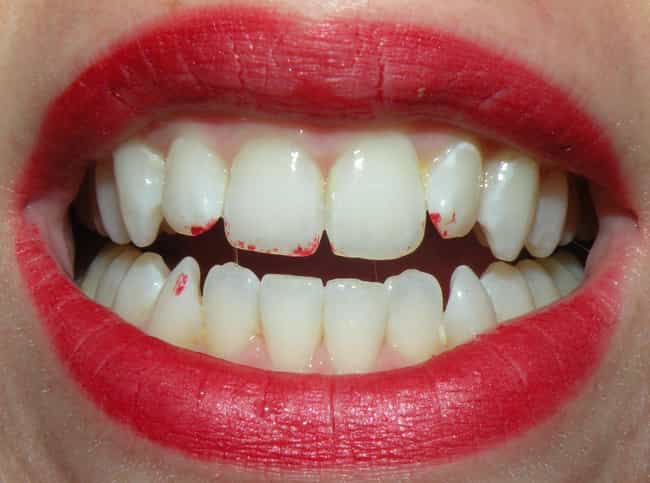 Solution: 
First, wipe that stuff off. Gross! When reapplying lipstick, pull your index finger through your mouth so the excess ends up on your hand and not on your teeth.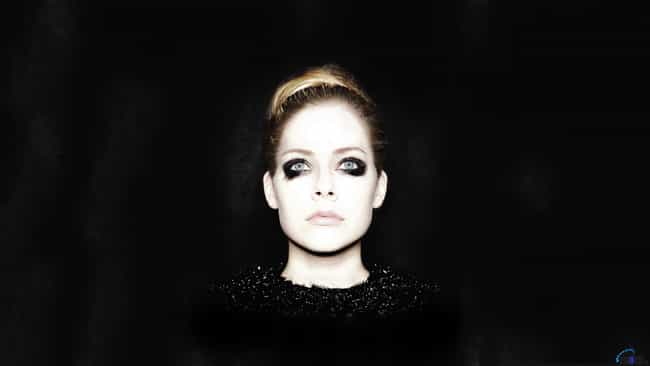 Solution:
If you smear your mascara, let it dry before gently wiping it off with a damp q-tip. If you rush to wipe it off before it's dry, you risk ruining the rest of your eye makeup, and ain't nobody got time for that!
Mistake: You Got Deodorant Marks on Your Clothes
Solution:
Gently buff the affected area with a dryer sheet to remove the white residue. Also, consider switching to a clear dry formula.
Mistake: Your Mascara Is Clumpy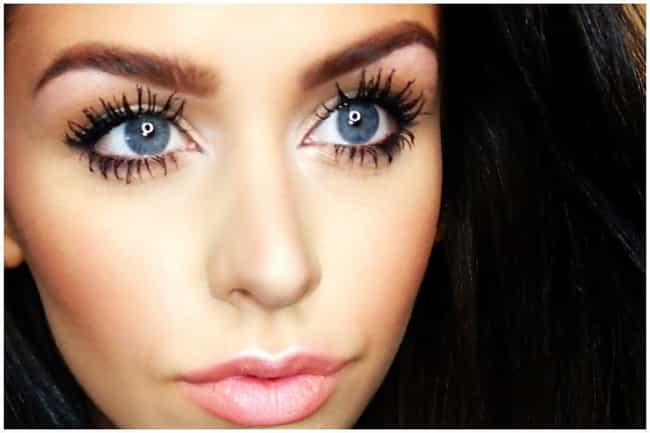 Solution:


Gently clamp your lashes with a baby wipe between your forefinger and thumb, and pull lashes all the way through to remove any excess formula. Then put a little Vaseline on your fingertips and lightly run them across the tips of your lashes to separate, darken, and define them. Also, toss that mascara because it's probably too old to use.
Mistake: You Broke a Nail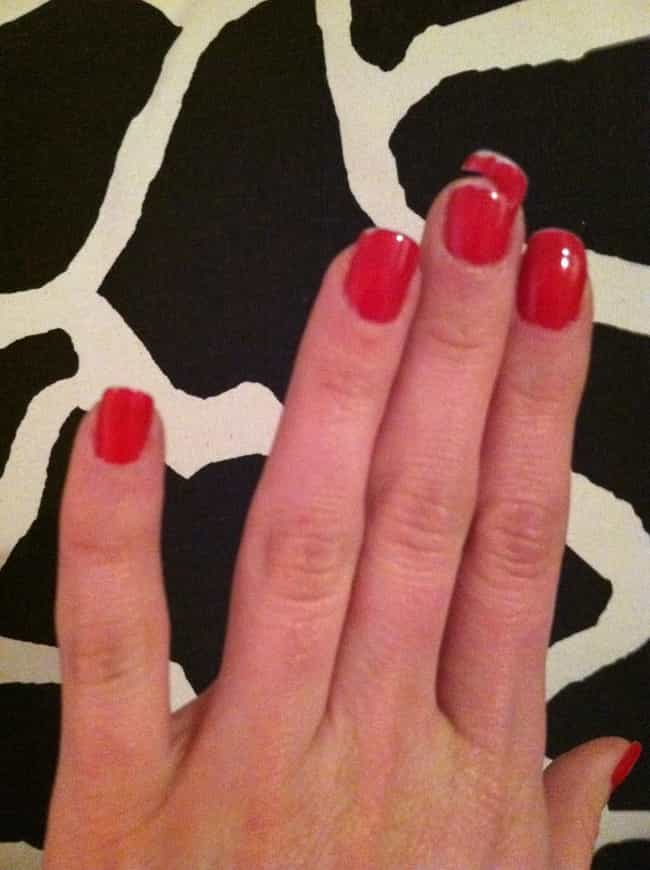 Solution: 
If it's just a little chip, smooth the nail out with a nail file or matchbox, and make sure to apply a protein treatment later. If the break is a little bigger, reattach the broken piece with a dab of superglue, then paint over.