Fortune cookies are always a gamble. It's like what Forrest Gump said about that box of chocolates, fortune cookies are basically life. So when people are opening a fortune cookie, they're basically experiencing life. But the funniest and greatest fortune cookie fails come from either accidental Engrish (false, Asian-inspired, incorrect English), typos, or people trying to pull of jokes that just don't work. 
So here, all in one place, are the worst fortune cookies (or the best fortune cookie fortunes, if you like hilariously terrible ones) of all time. 
These are the funniest fortune cookie fails, or funny fortune cookie fortunes, that the Internet has to offer. Upvote the best fortune cookies and downvote the ones you think are either Photoshopped (though I tried to avoid that completely) or lame. 
Do the BEAR Bones Minimum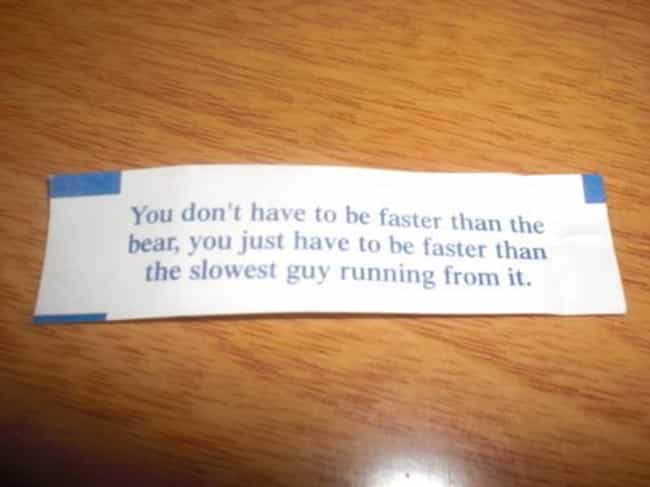 They Know…
Flying Is NOT Simple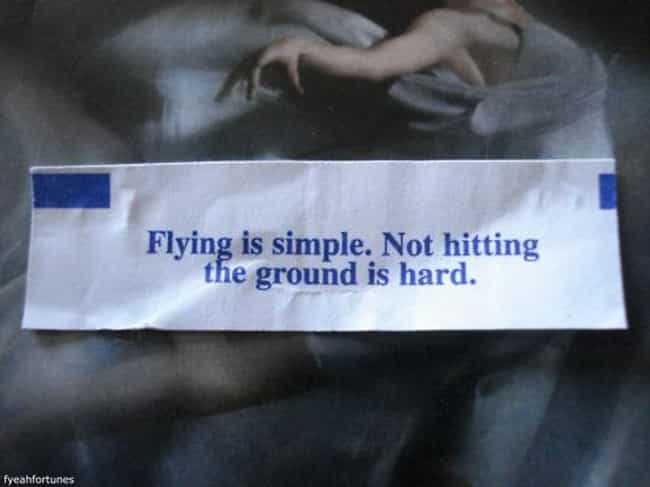 The Morpheus Cookie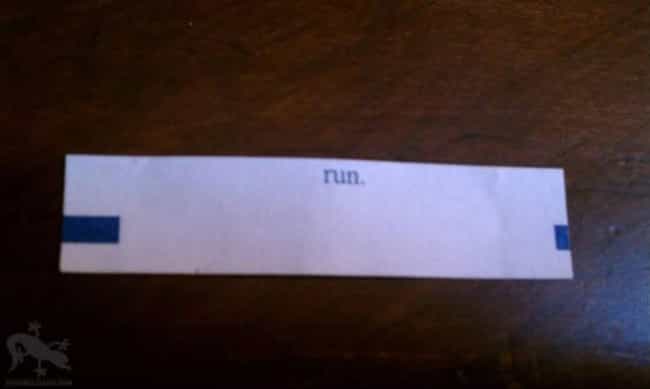 The CURSED COOKIE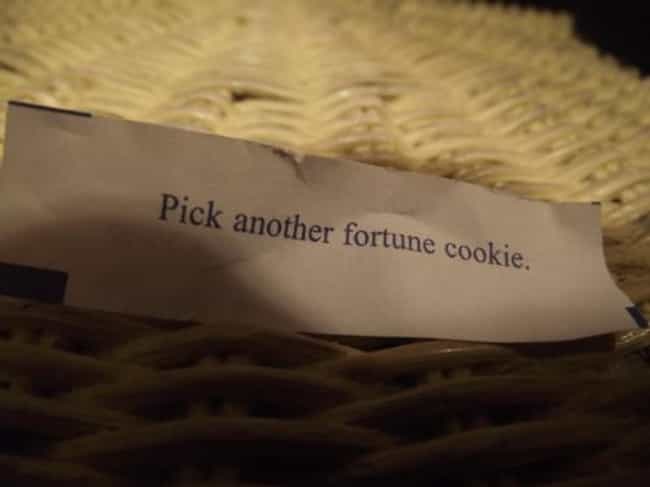 They're Not Literally Time Travelers, You Know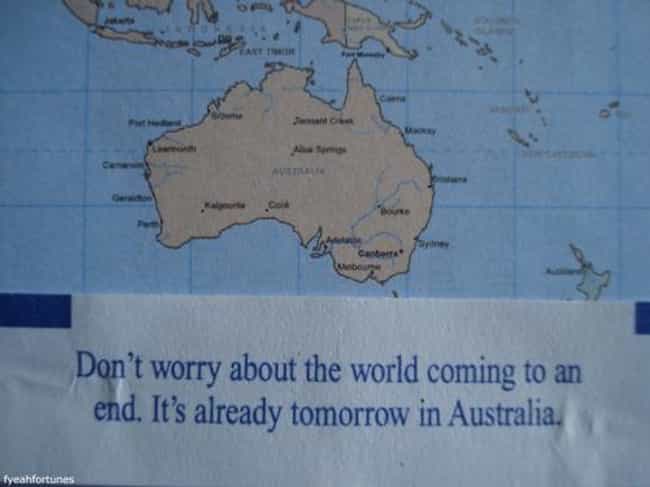 DAT UNDERGROUND LIFE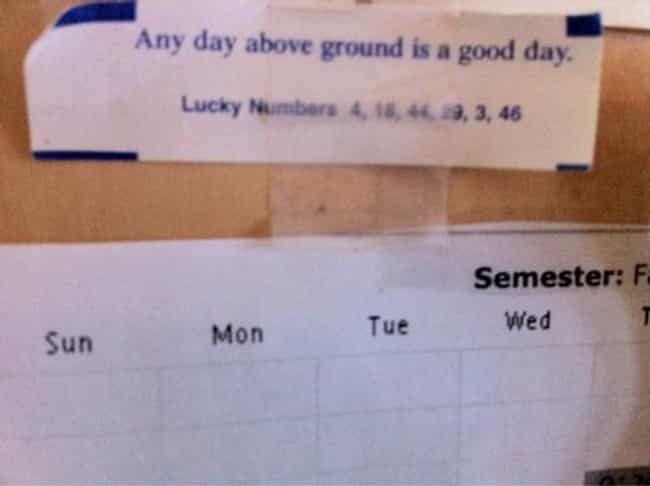 Cookie Cruelty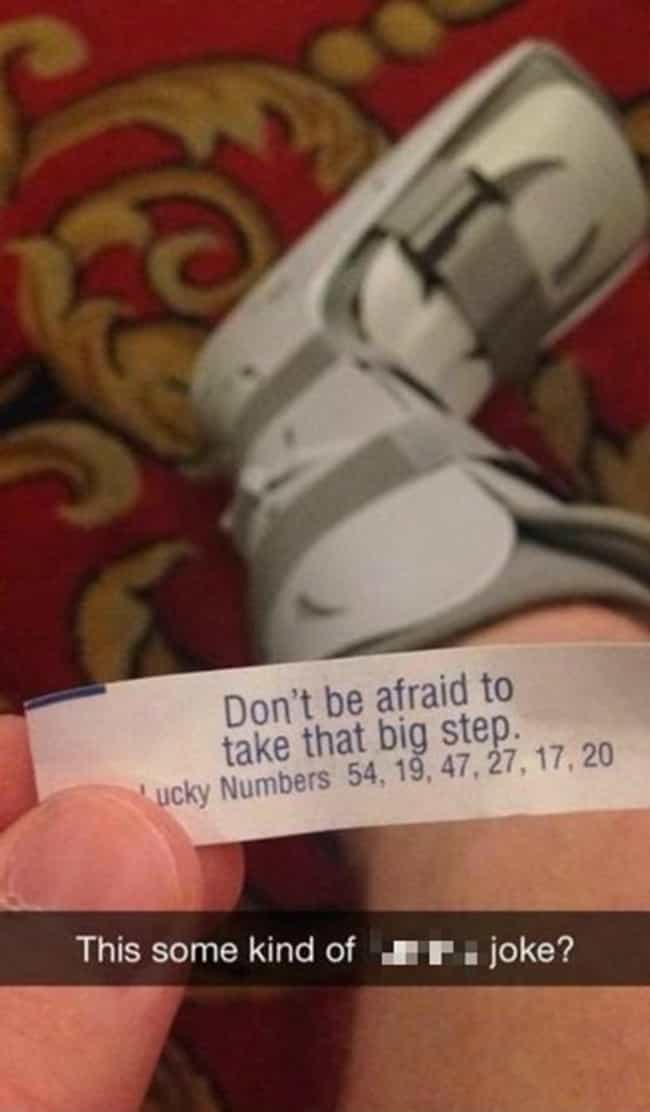 The Scary Part Is That I Always Eat Two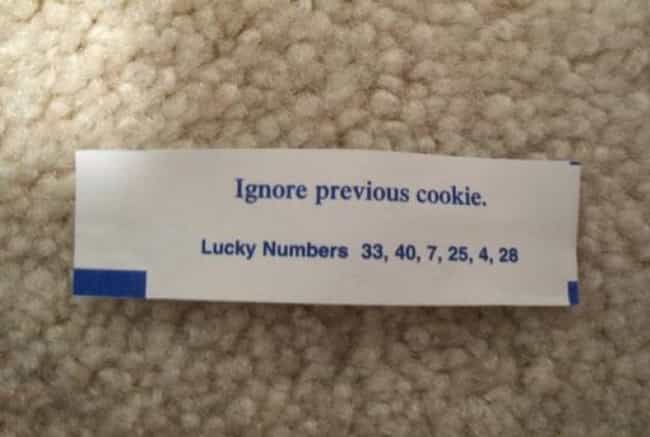 The Cookie's Death Note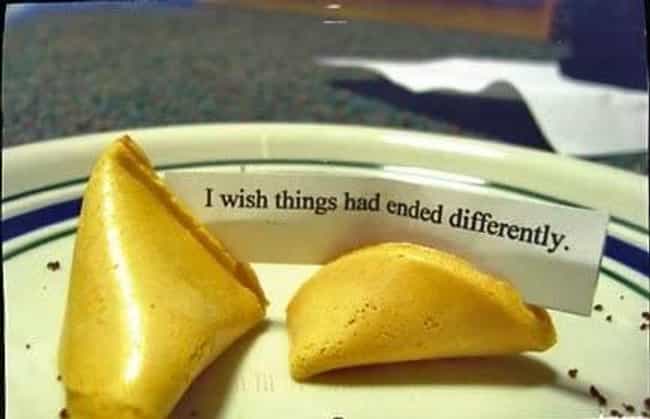 That's Not How Clocks Work…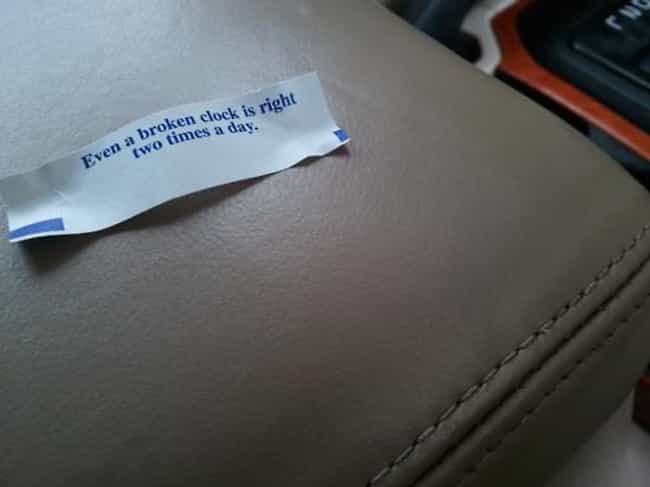 I Think This Depends on The Muppet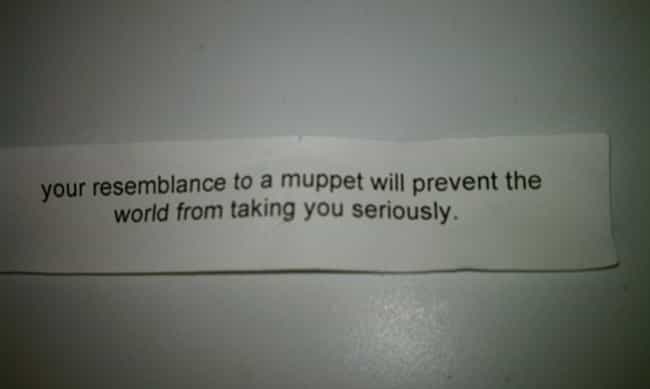 I Can Relate to This, Having Been Trapped in a Well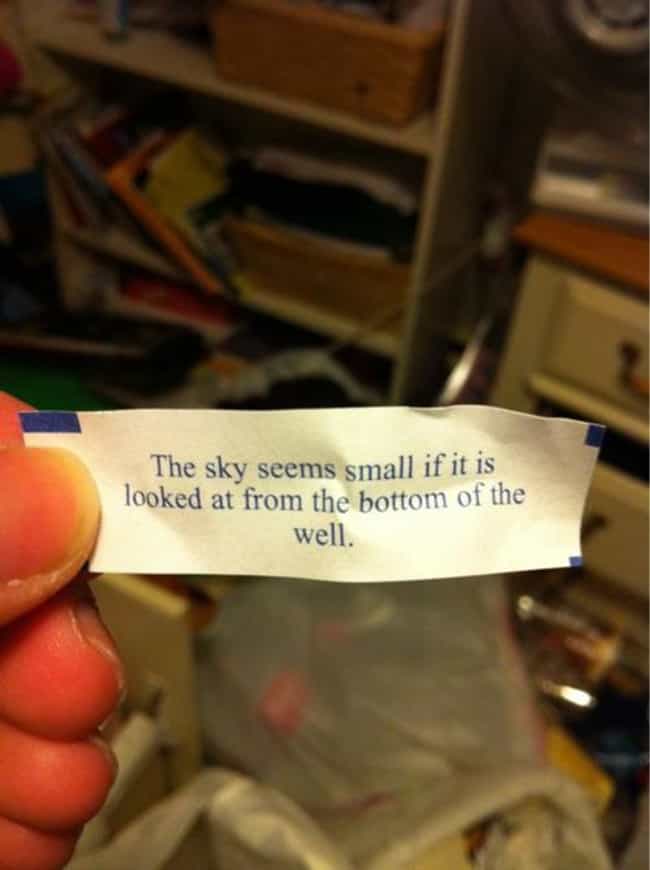 A Fortune Rick Roll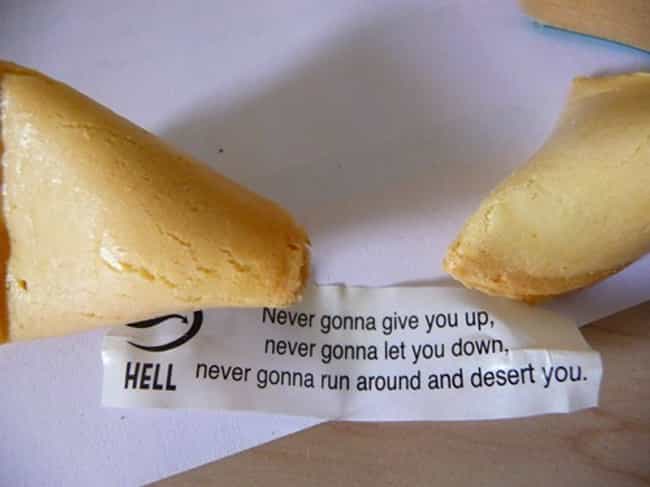 You Can Take That to the BANK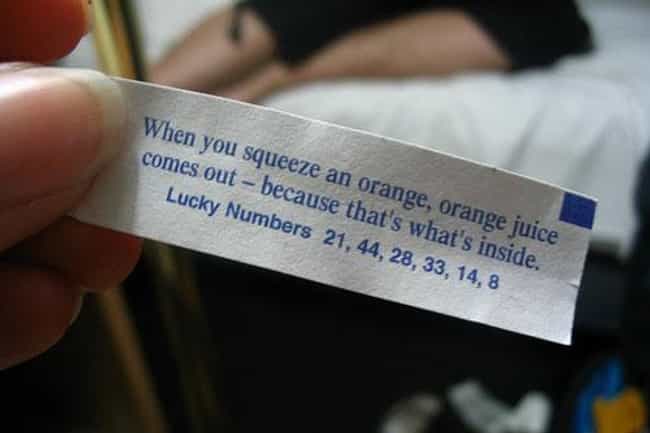 This Relationship-Ending Fortune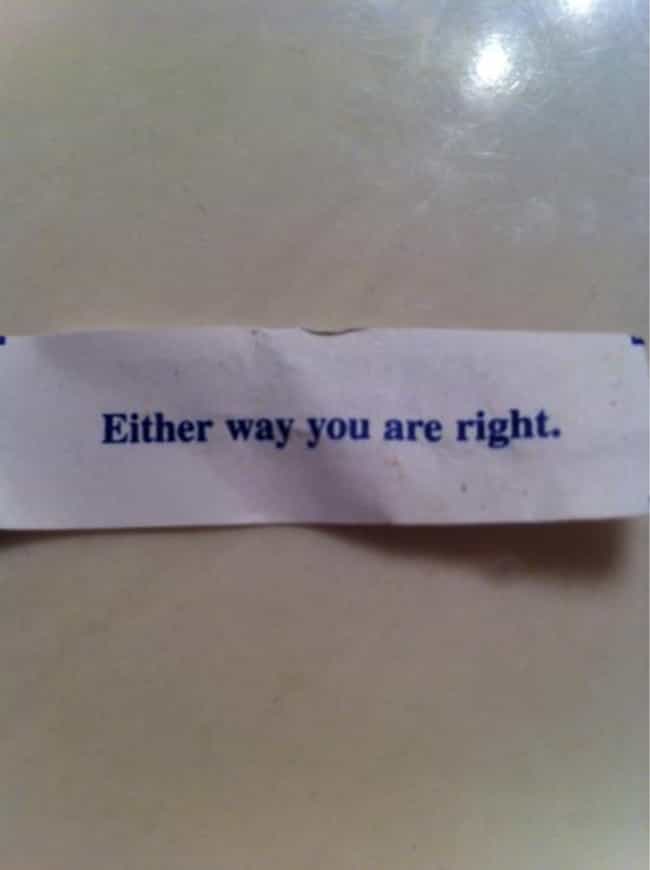 My Favorite Time
Fighting A 'That's What She Said' SO Hard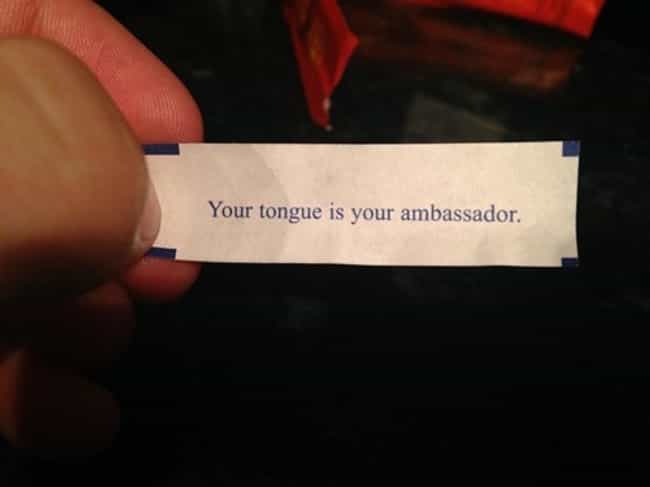 Hahaha They Have NO Idea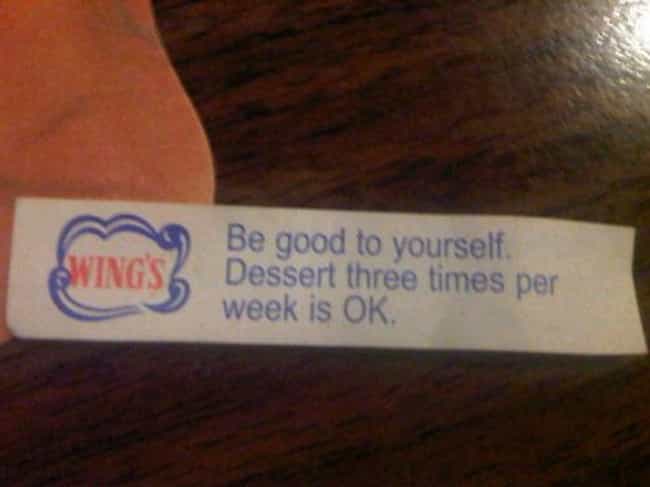 Oh Waiters and Their Meaningless Lives!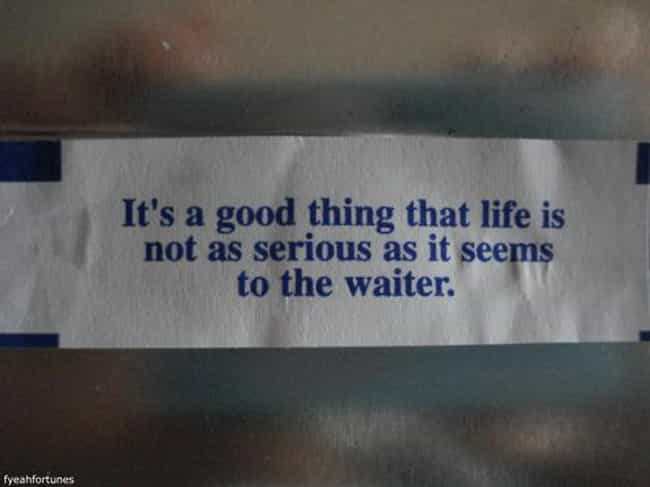 It's Like They Thought They Were Just Thrown in There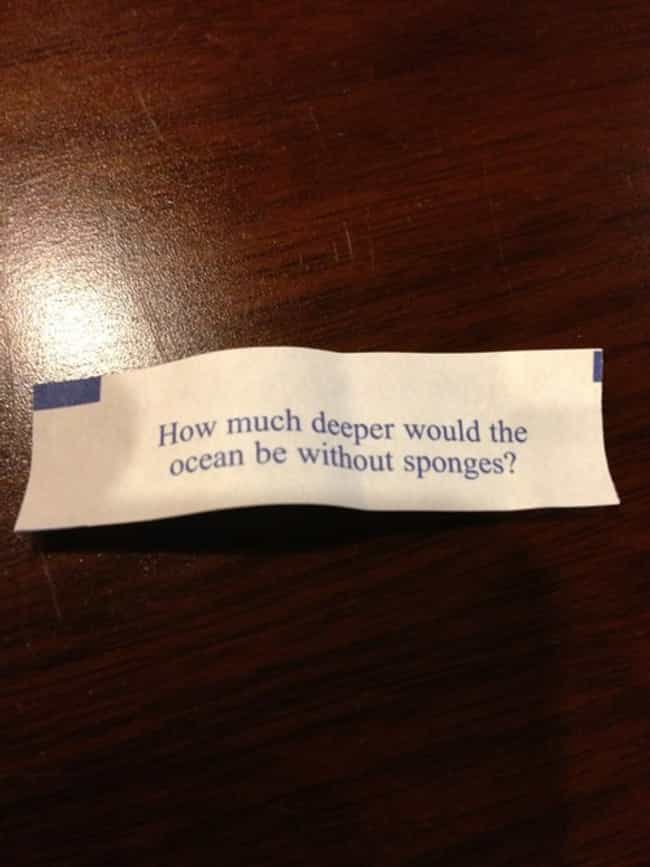 Nope.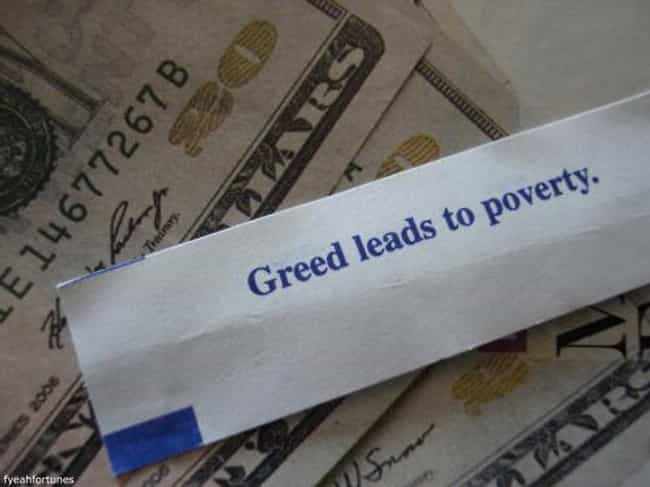 You're Shaped Weird
Whatever It Is, It's Easy. Just Do It!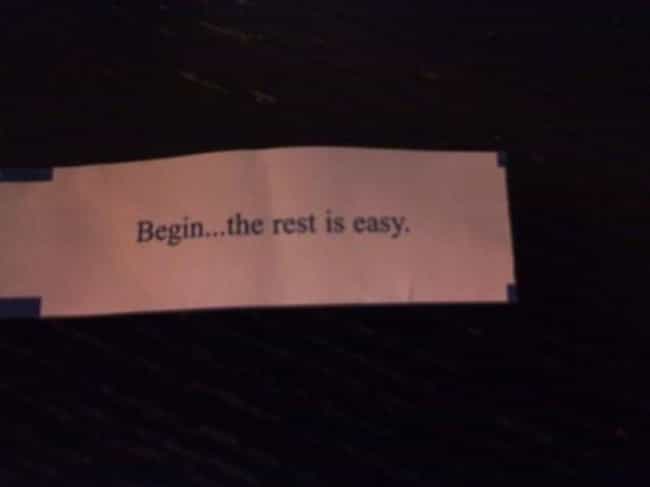 Is Space Limit Really the Problem Here?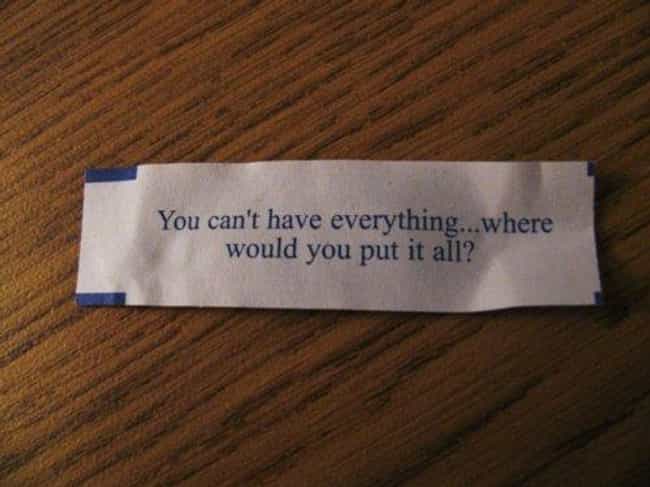 For When on Fifth Dates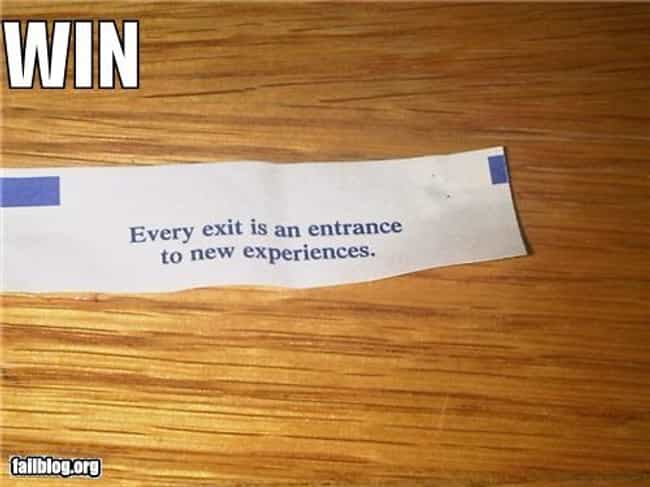 Staying Away from 4Chan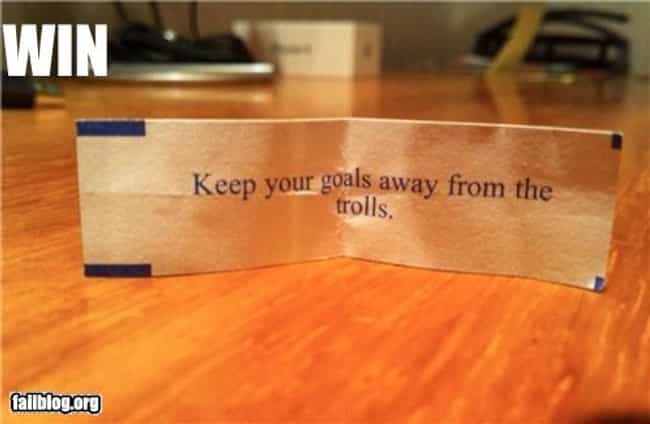 Yeah Stop Making Bugs You Guys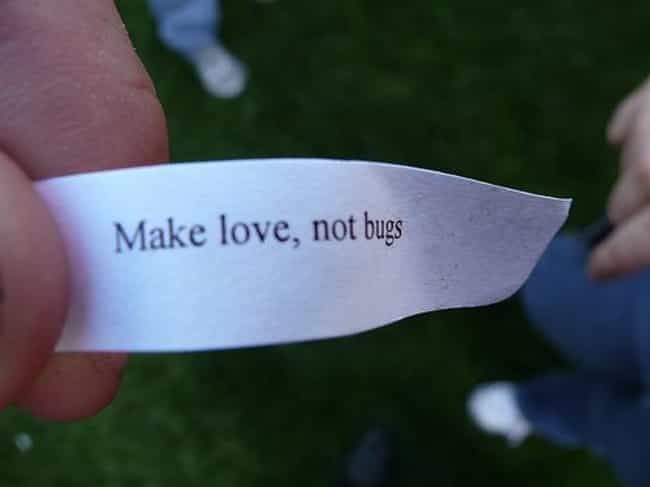 Might As Well Say You Will Read This Fortune'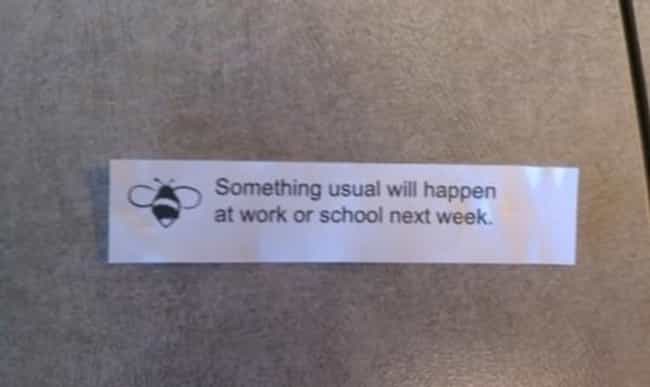 Money Isn't Infinite, Bro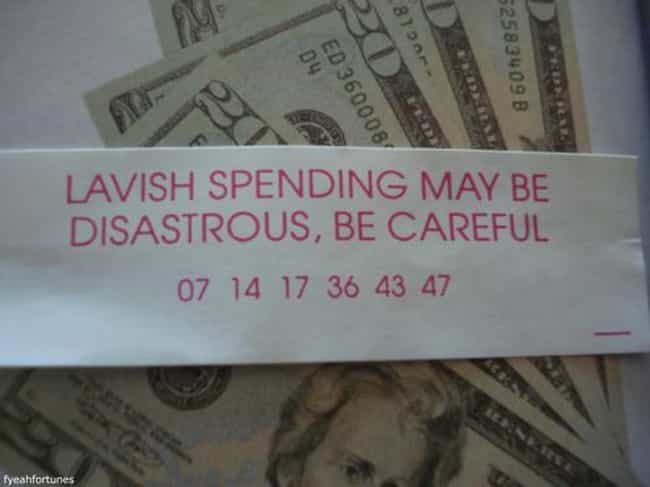 Don't Even TRY Today