This is a list of the best fashion magazine Photoshop fails. These epic photo disasters found on various web sites will make you look twice. At first glance, these pictures seem normal until you start to notice phantom limbs, disappearing body parts, and other unfortunate Photoshopping mistakes. Made possible by using retouching tools that are supposed to enhance the appearance of famous celebrities, supermodels, and even animals, the following images in the gallery below are hilarious, awkward, and even creepy.
Some of the most popular women's magazines sold everywhere often feature a famous person on the cover, from Hollywood stars to sexy models, attempting to sell the idea of beauty and luxury. Editors and designers of these fashion mags and advertisements want their readers to buy into some unattainable form of perfection and in order to do that, they use digital imaging techniques to make the celebs and models appear to be thinner, curvier, taller, and more appealing. Changes are made to the appearance, from trimming waistlines, to changing eyes and skin color, enhancing breast sizes, or simply making the cover image fit within the page. In some cases, backgrounds and props are changed or removed, but traces of the original image are mistakenly left behind, giving the illusion of hands appearing out of nowhere or an extra set of fingers.
Pfft, Who Needs TWO Thighs, She's Not Bill Gates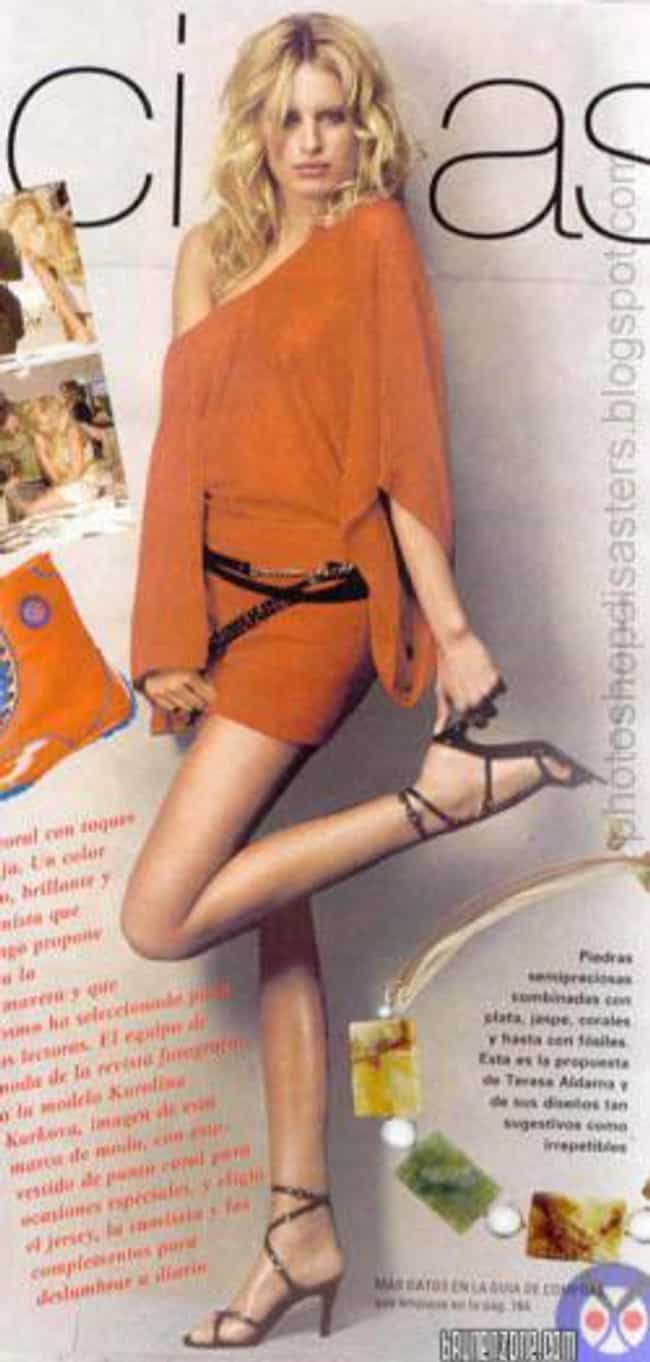 Another Terrifying Ghost Hand Lends Some Moral Support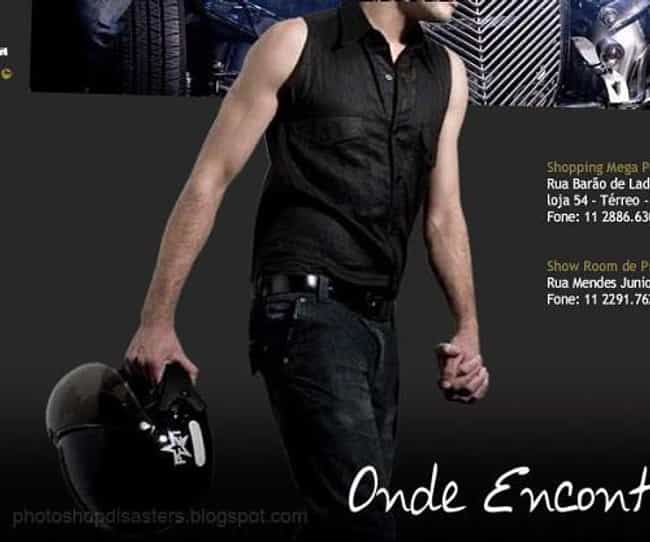 Carved Thighs Look Horrifying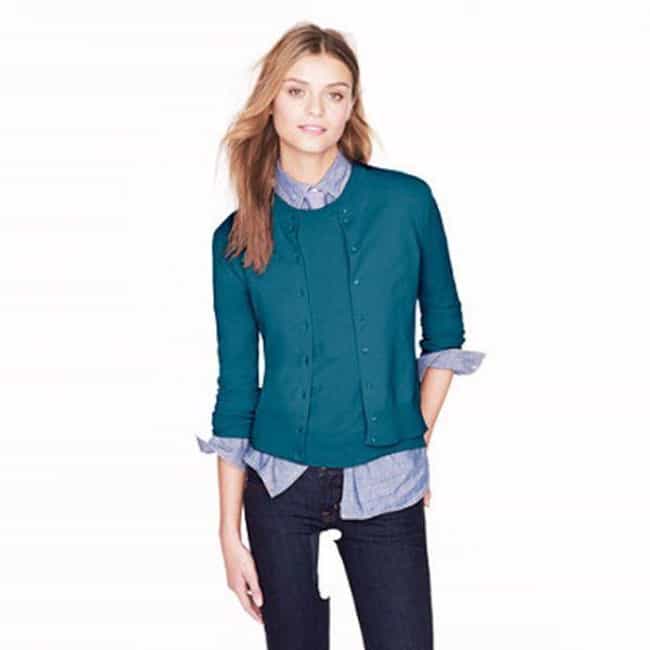 The Amazing Boneless Woman!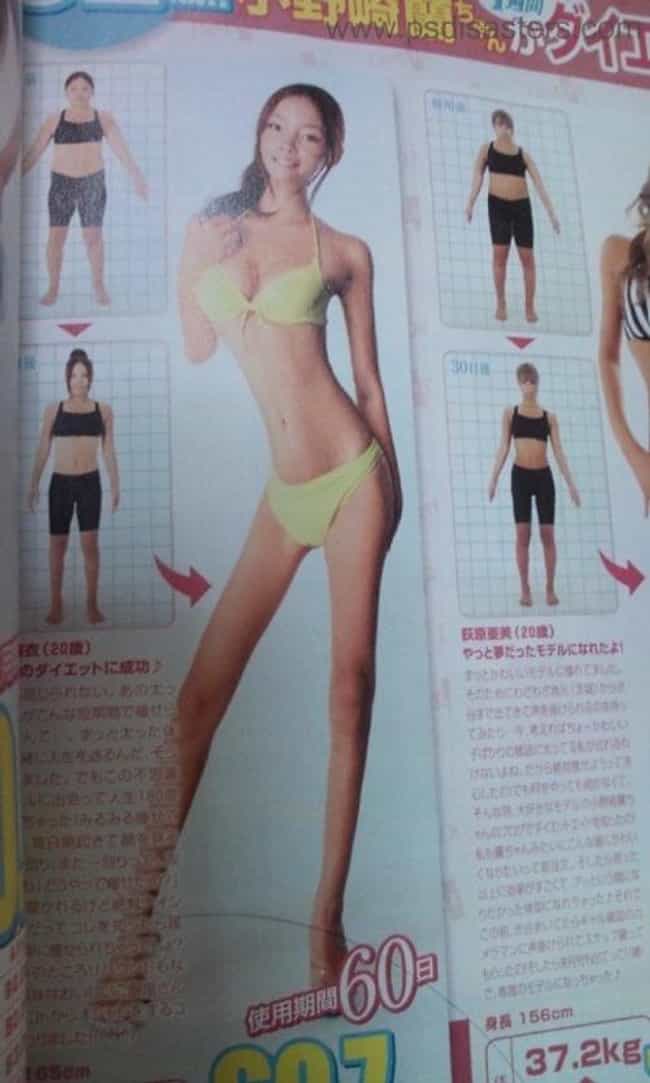 Terrifying Ghost Hands Attack Woman At Beach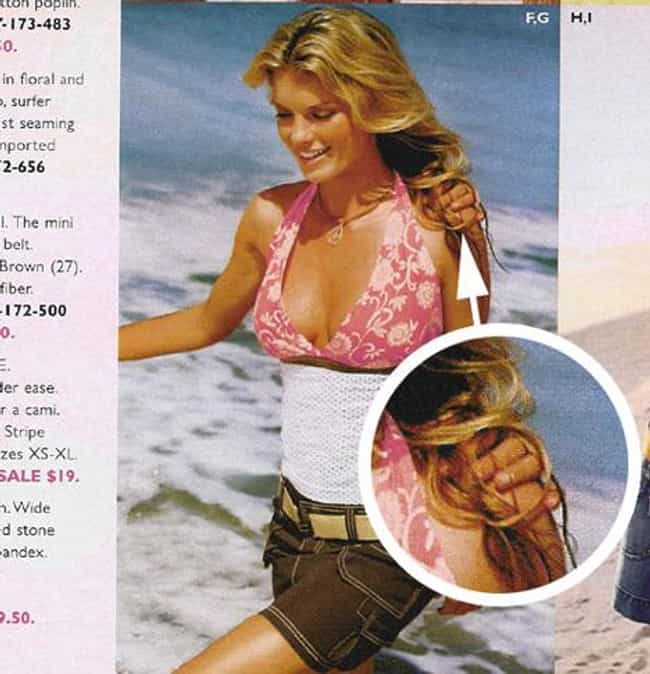 Invisible-Arms Are a Must for Modern Surfers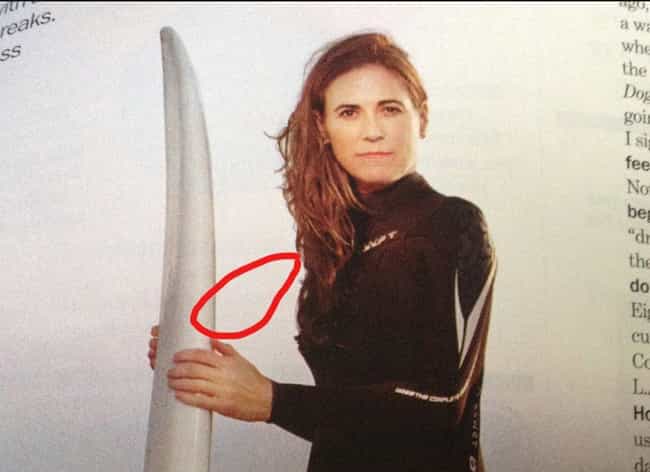 A Model with the Long Fingers of Slenderman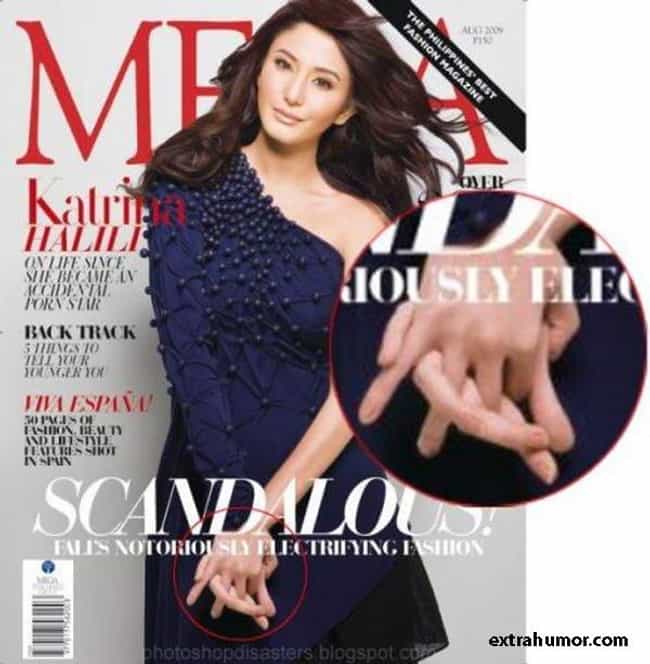 This One-Legged Woman Looks Amazing in This Shot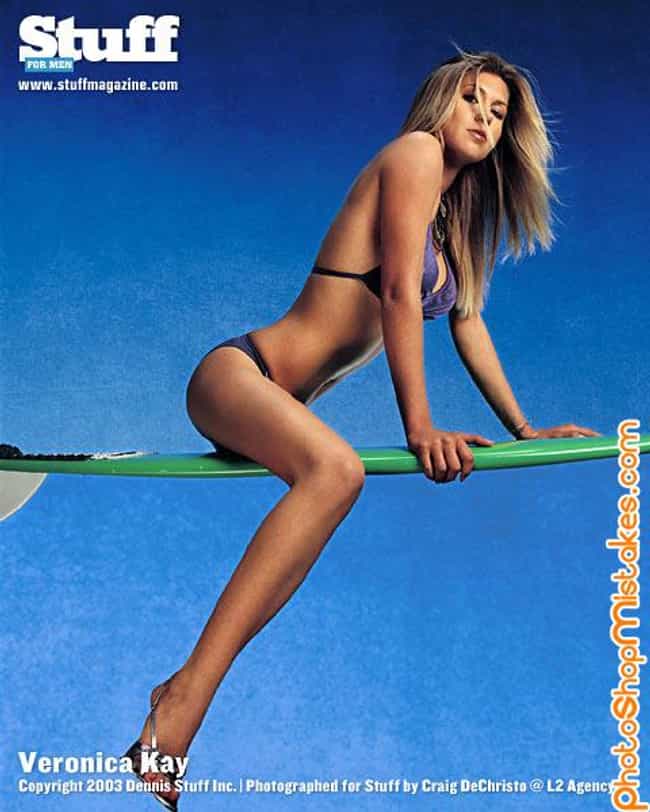 Ralph Lauren's Models Don't Go To Waist (I Apologize for That Joke)
Woman Loses Belly Button in Freak Soccer Accident
Extremely Strong Woman, Horrifyingly, Holds a Horse Head for a Whole Shoot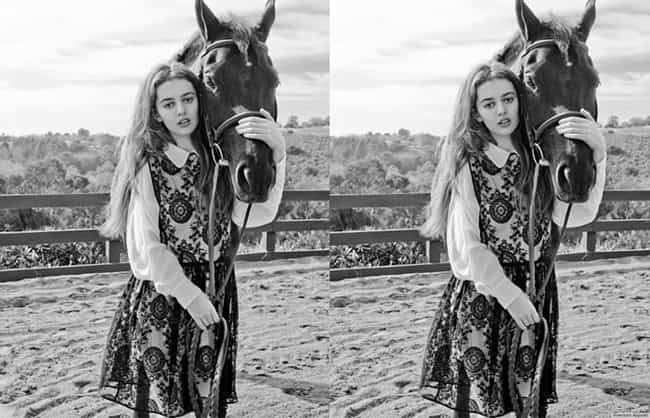 Emma Watson's Magical Leg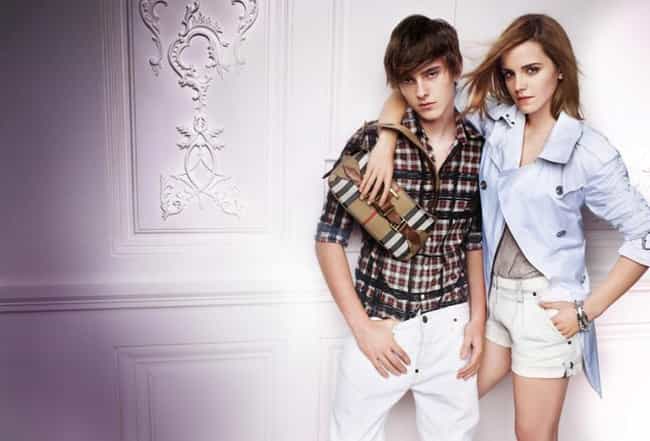 Carrying ONLY the Handles of Handbags = Now A THING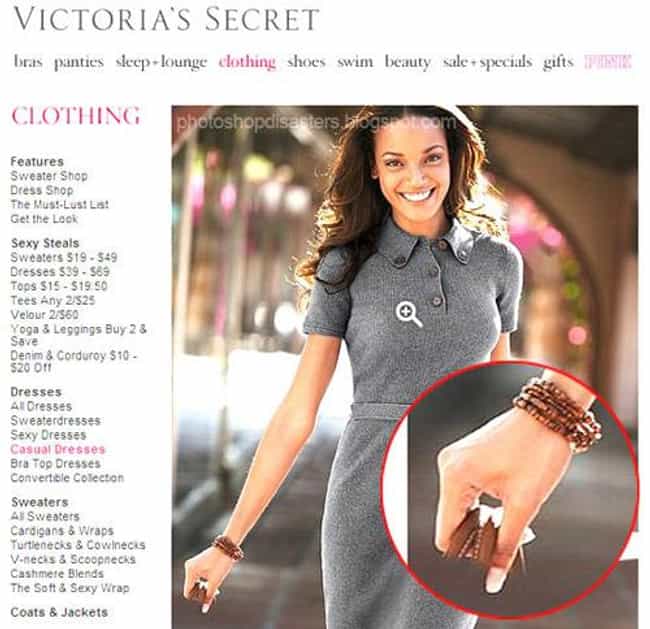 The Addams Family Hand Strikes Again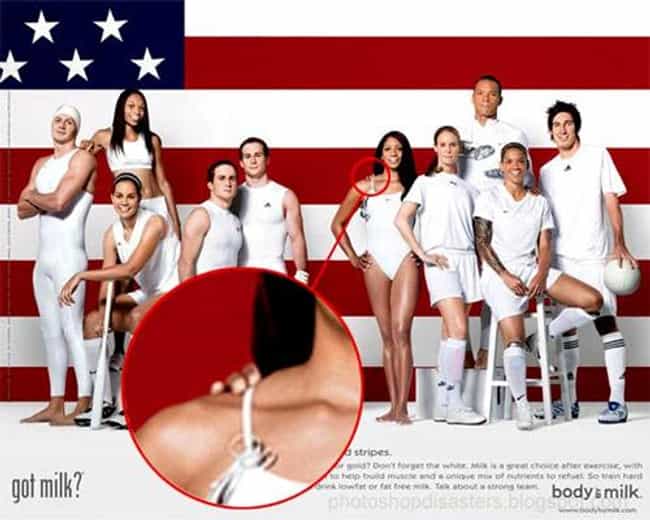 Adam Levine's Half the Man He Used To Be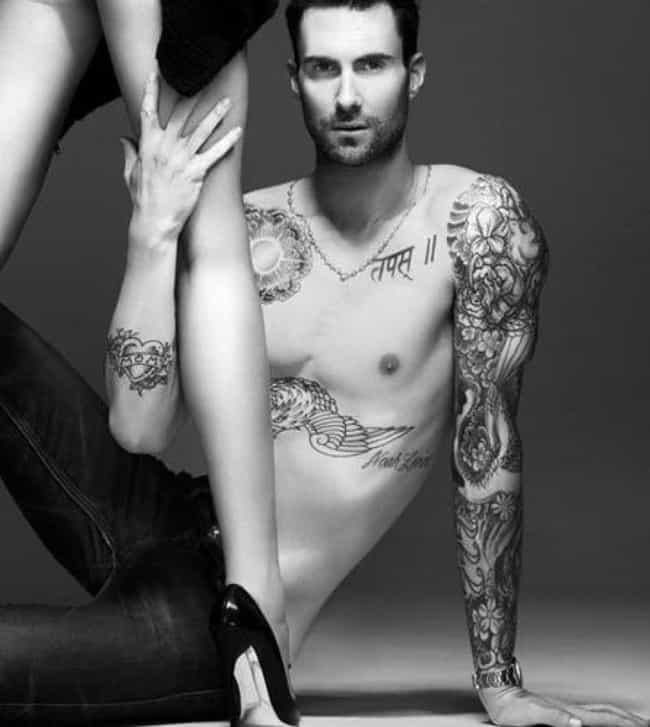 Kerry Washington's Chest Gets a Rookie Treatment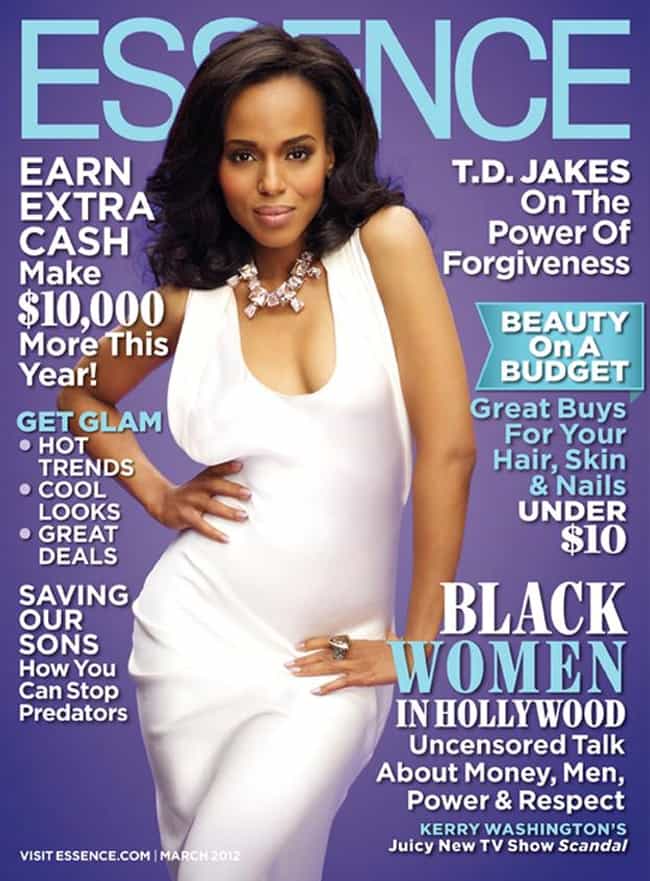 Lady Gaga Clearly Not Born That Way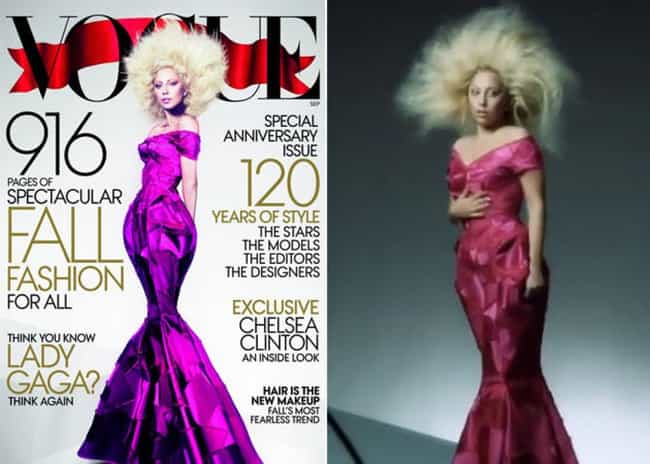 Right Leg = A Baby Leg. (Baby Leg!)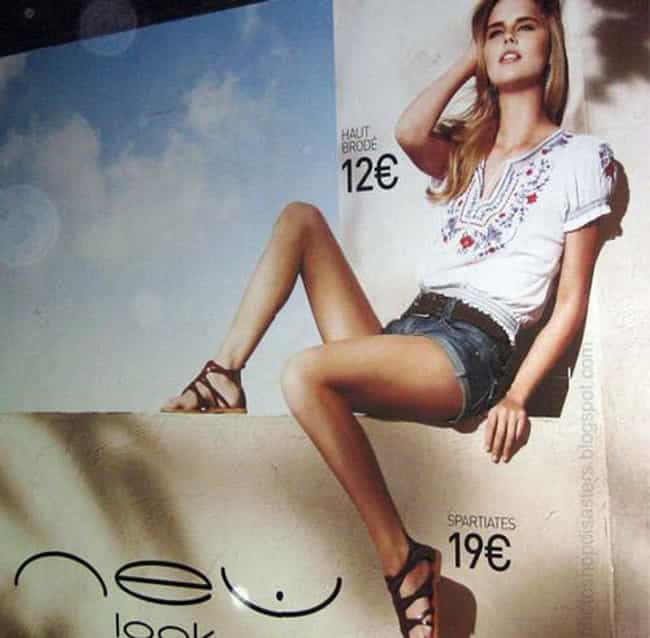 The Girl on the Right Was Made Into a Giraffe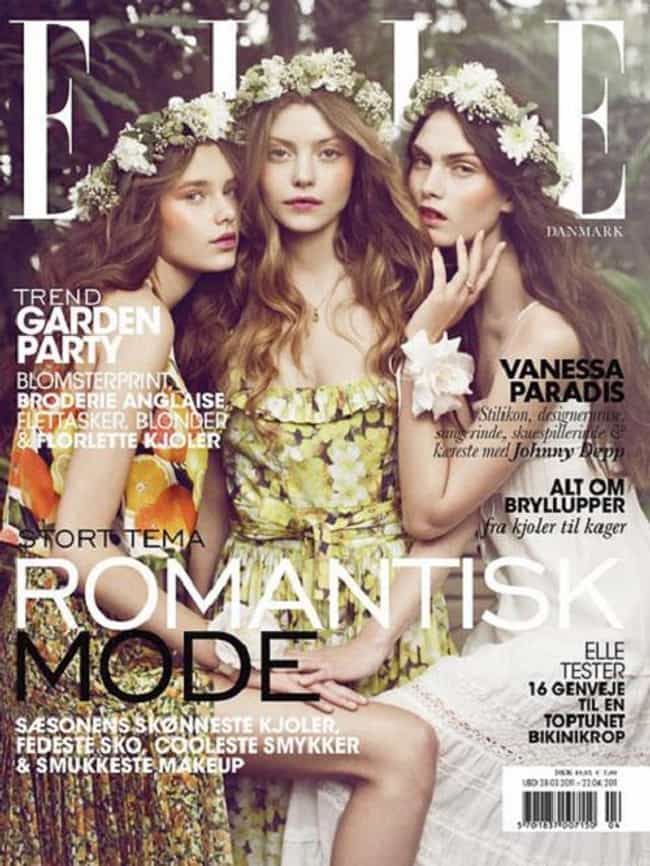 The Power of Long Curls Compels Her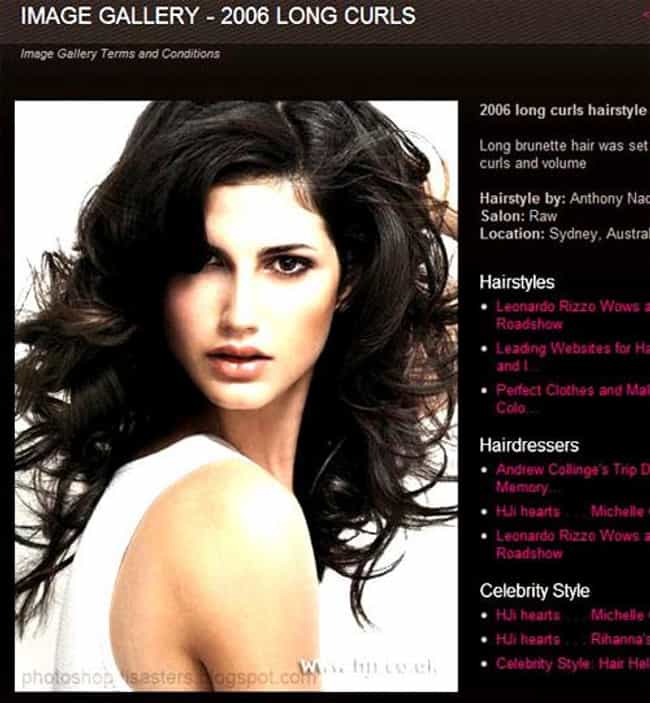 Elongated Arm or The Fantastic Four's Newest Member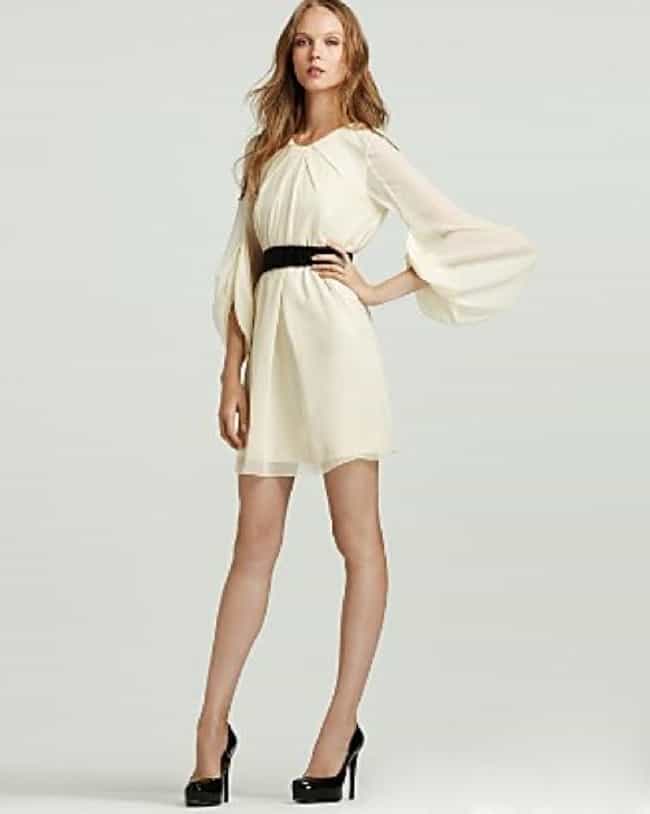 Face-Off + Fake Hand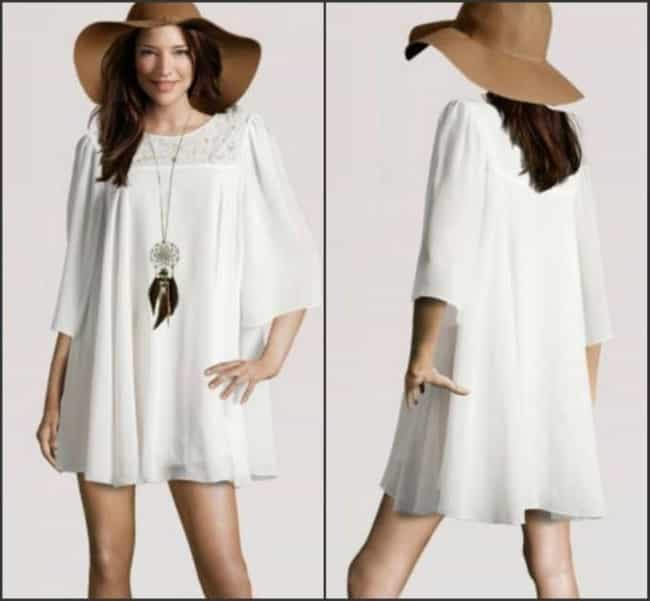 Avril Lavigne's Popeye Arm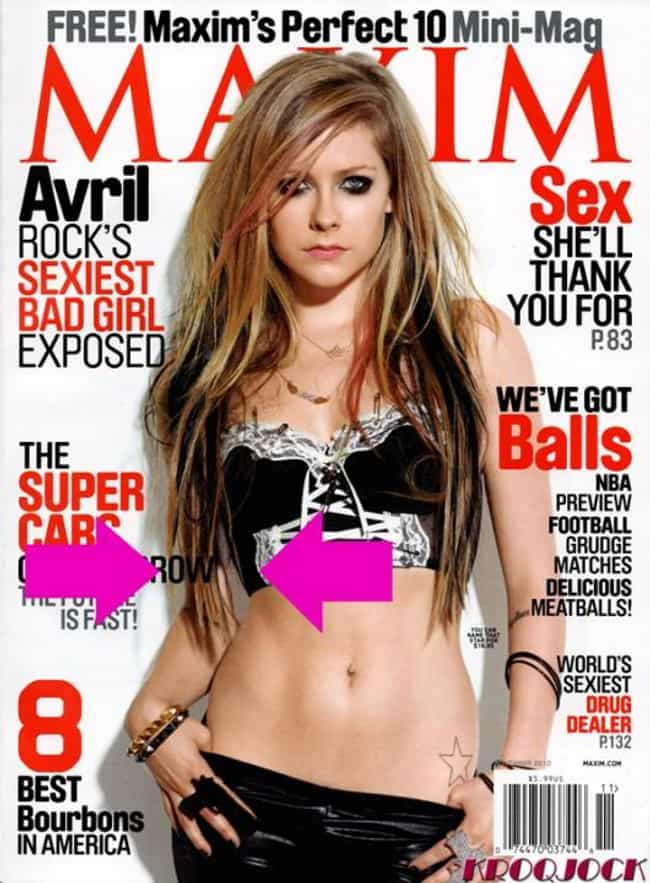 Vogue Photoshops Claire Danes' Leg Off in Aug 2013 Issue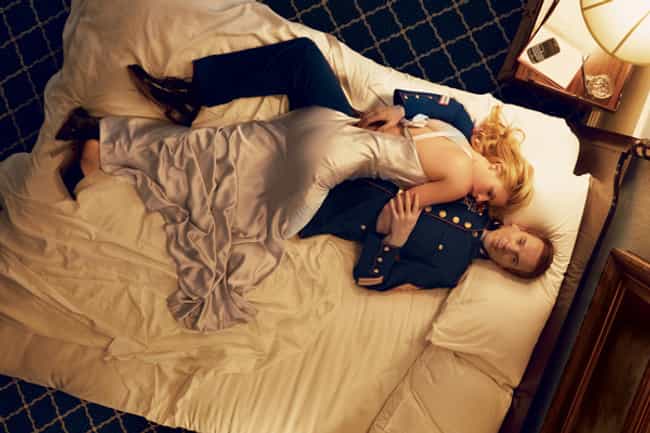 Because Background Trees Are More Important Than This Woman's Forearm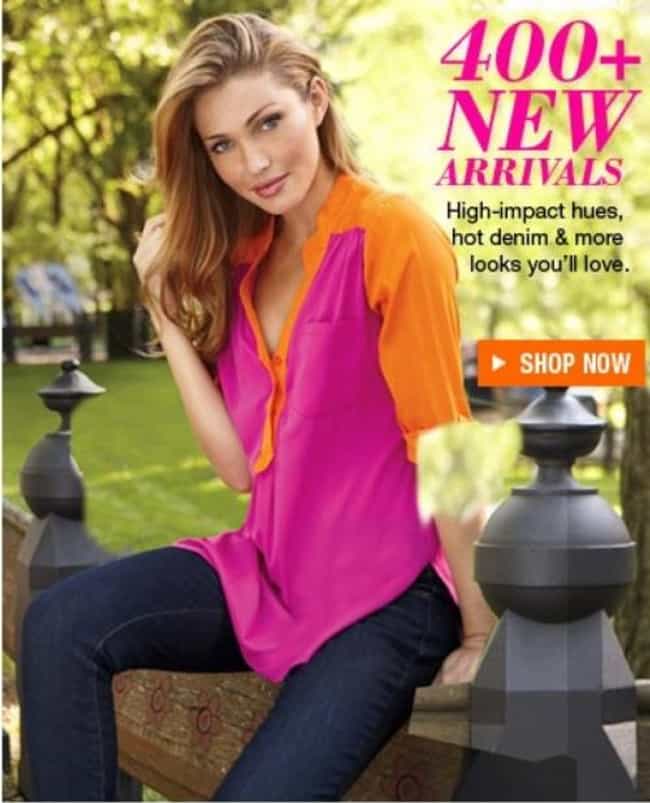 This Is Not An Armless Model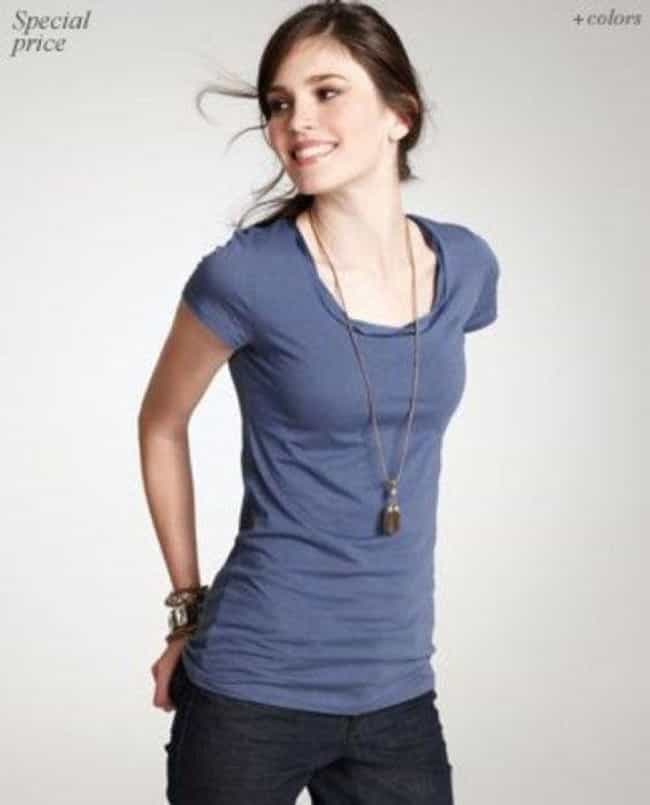 "Just Make Her Legs Longer, Nobody WIll Notice"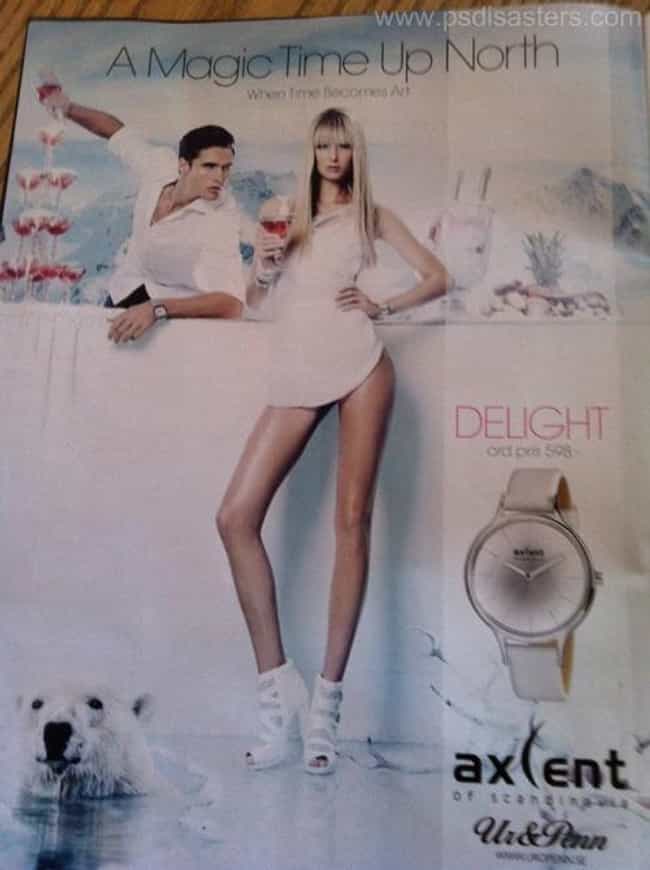 The Incredible Flexible Wrist-Woman!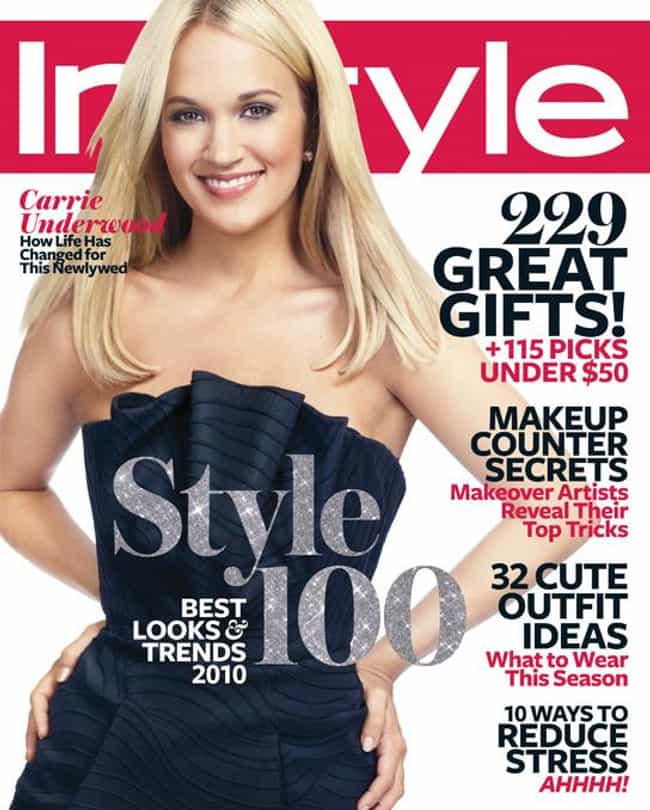 Invisible Toes Are The Newest Hot Trend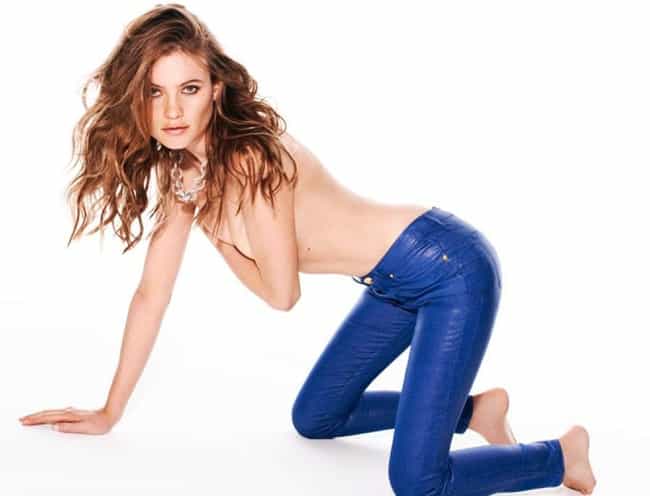 Designer Plays God, Removes Ribs