Funny trick-or-treating signs make Halloween extra spooky fun. If you're planning to be out of the house this October 31, but know you have a neighborhood full of costumed menaces who will be going door to door, take cue from the clever people on this list. While some of the funny trick or treat signs below are a bit over the top, if you're stumped about what to say (and don't want to be known as that dull house) maybe just go with it! Embrace the holiday fun and treat the neighborhood to a funny trick or treat sign, inspired by these, ~creative~ signs from around the Internet.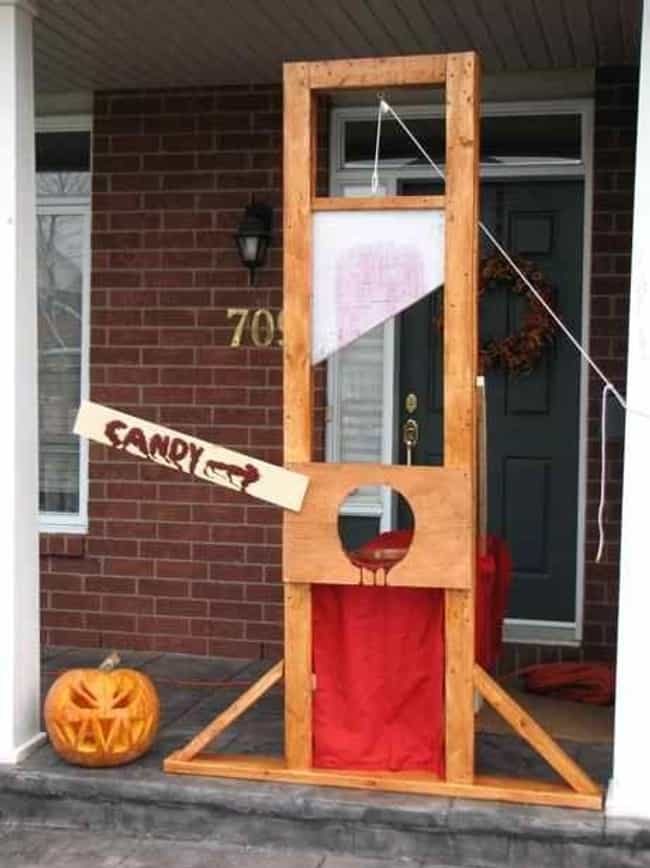 Good, Keep the Hooligans Away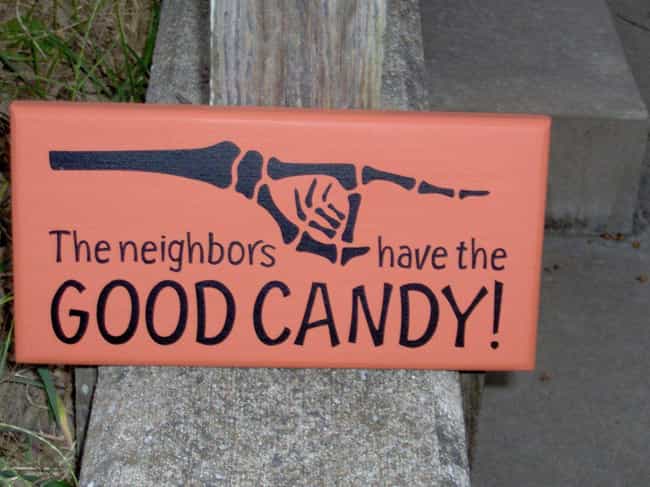 Handing Out Candy for Introverts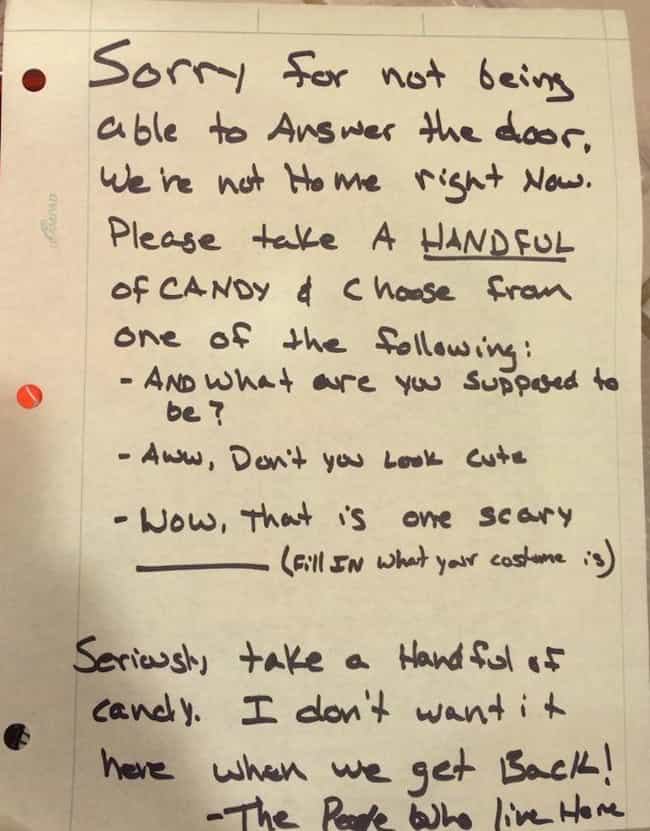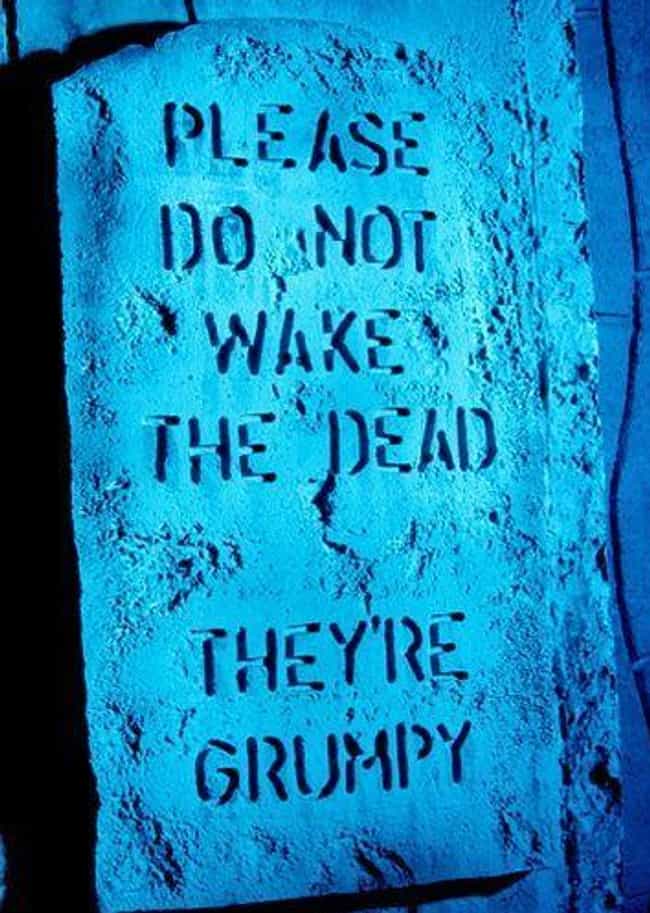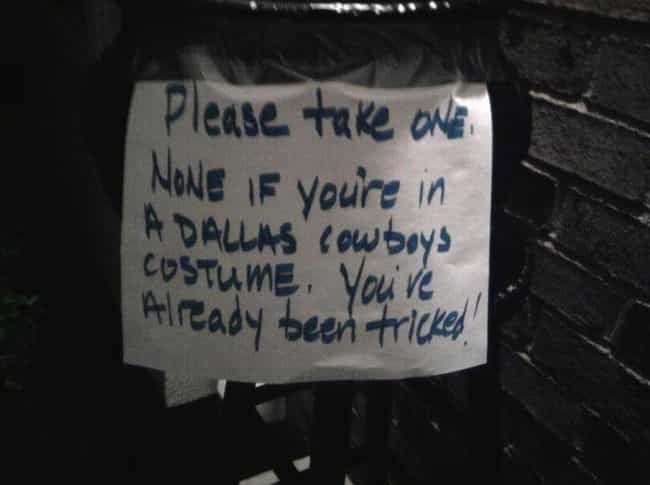 Doesn't He Have Bigger Fish to Fry?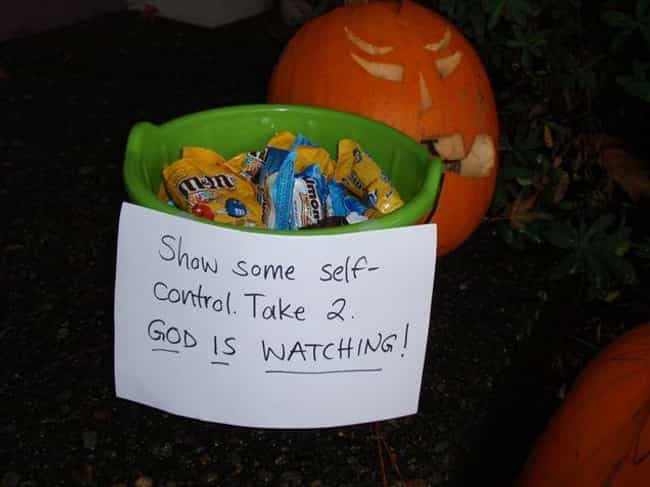 Welcome to the Local Cat Lady's House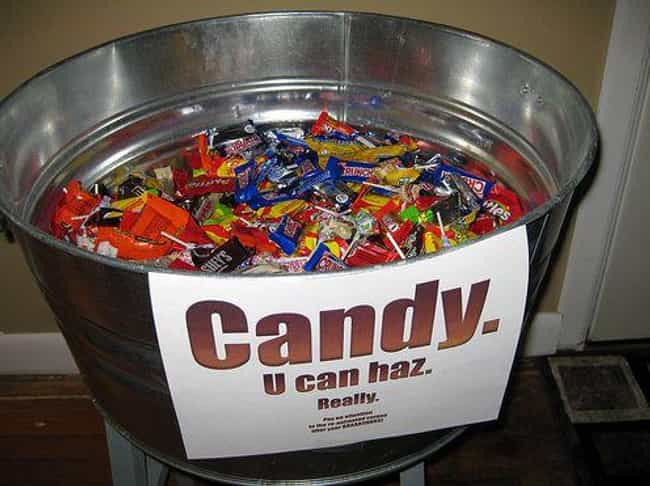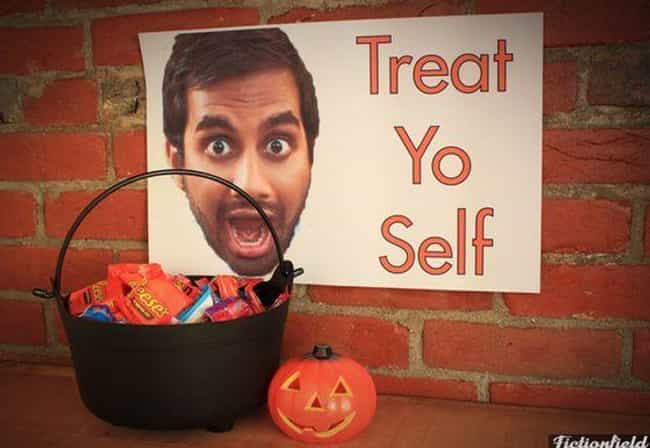 This House Will Be Covered in Eggs in No Time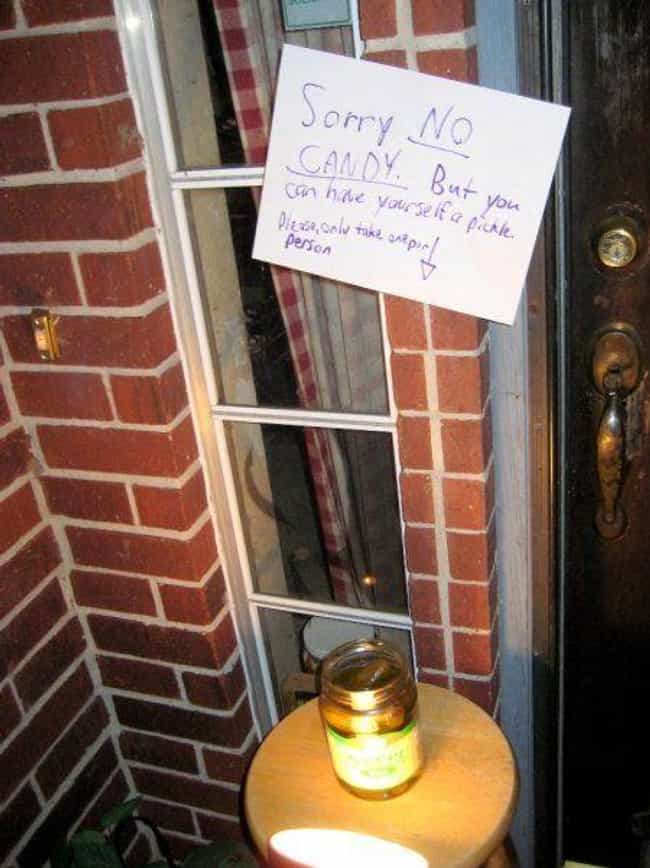 What Would They Even Be Refunding?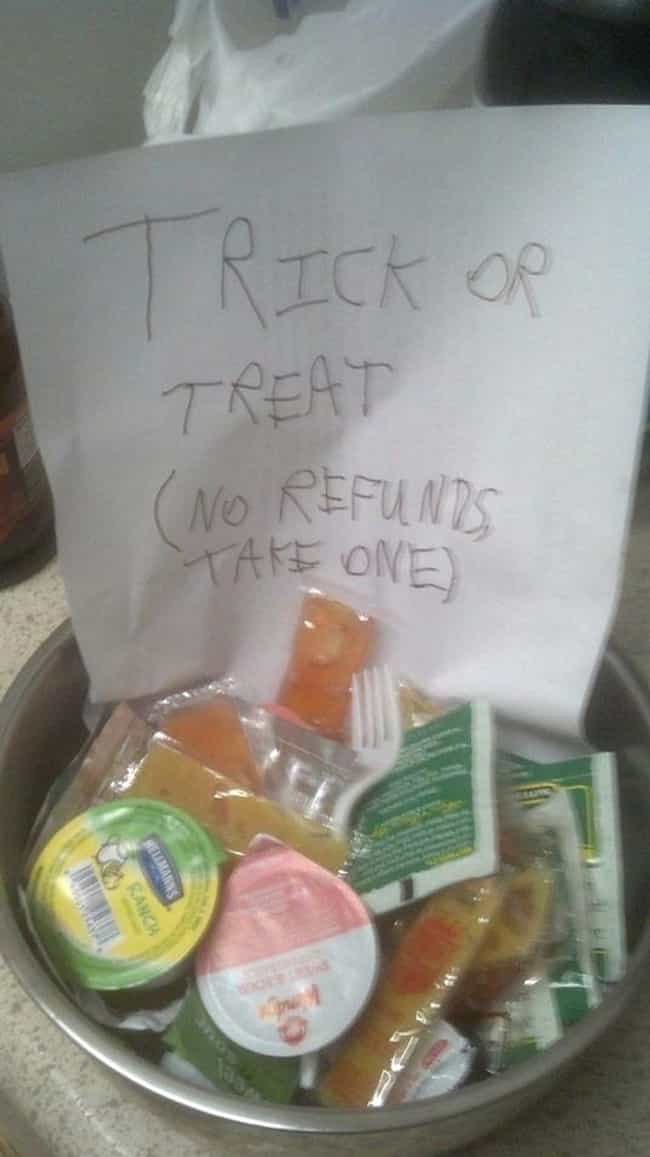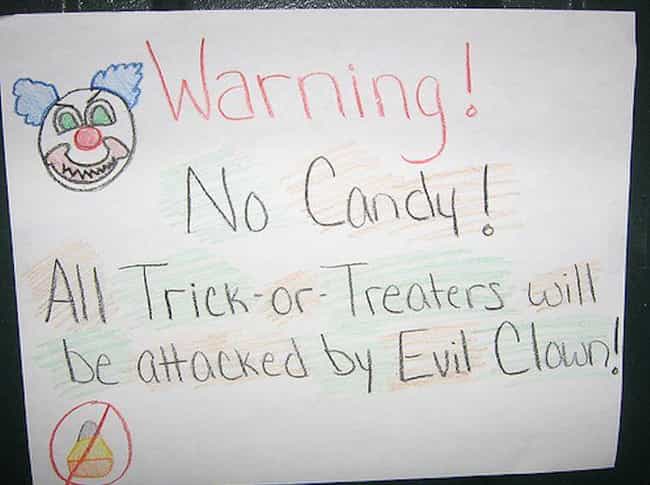 What Kind of Curse, Though?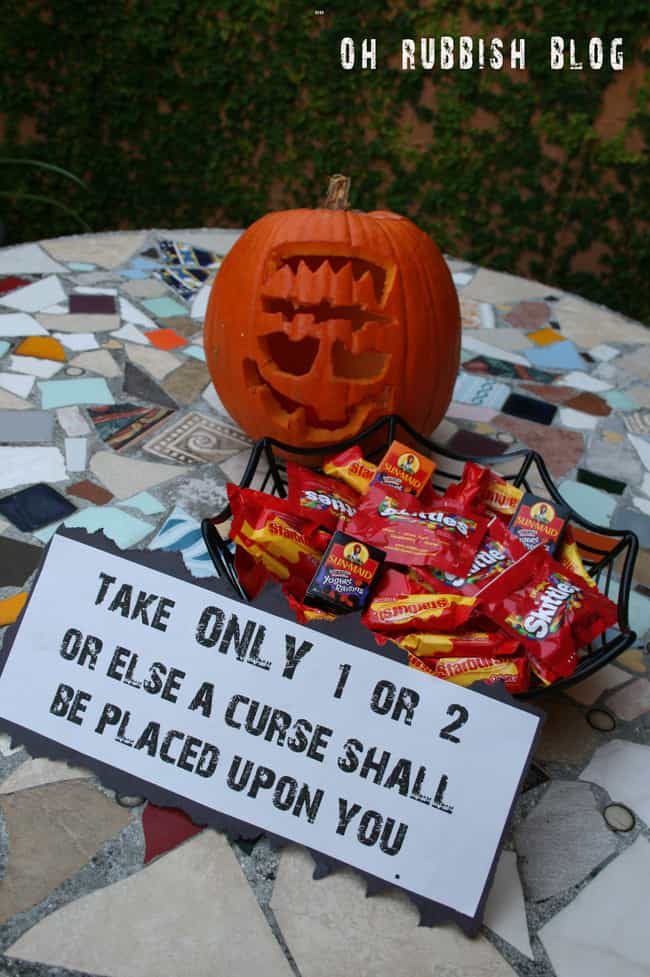 No Holiday Is Safe from Cat Puns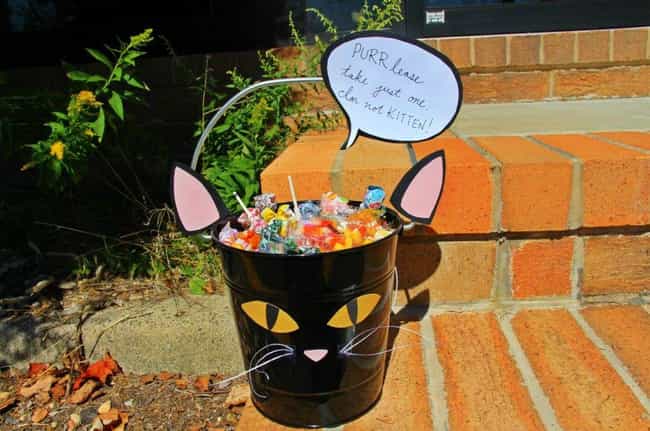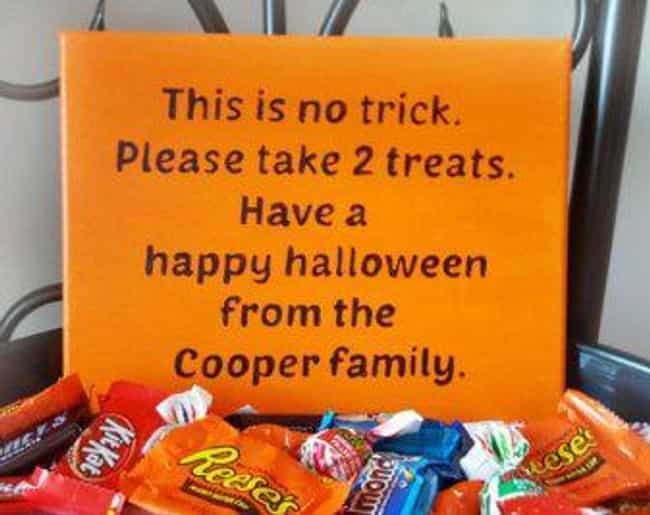 "But We're Just Children!" The Children Cried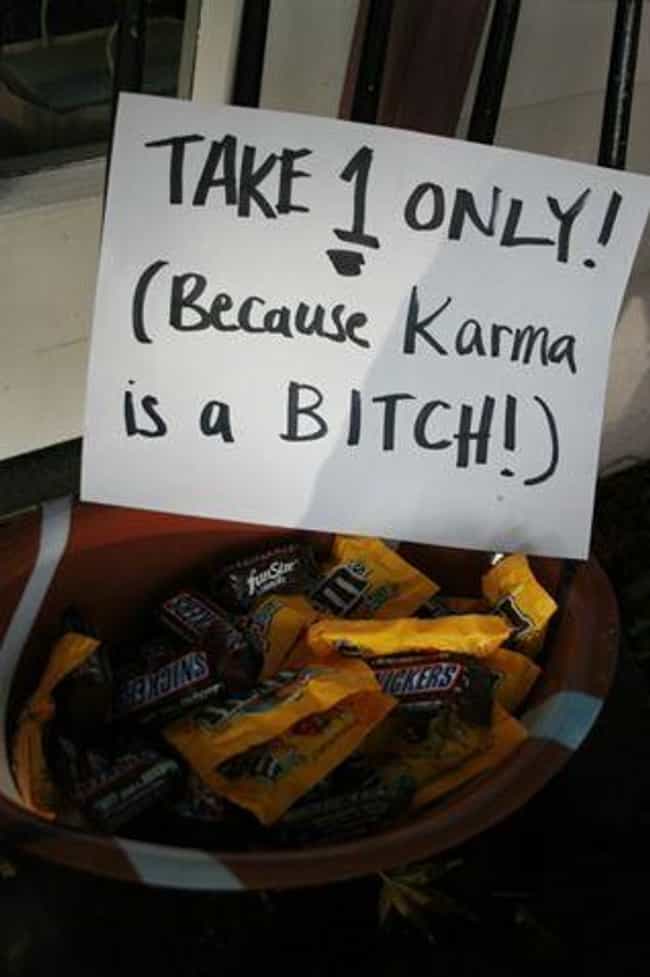 It's Just the Facts of Probability