Due to their small stature, nobody seems to take cats seriously when it comes to the task of home security. People seem to think dogs are more suited for this task because of their size, but most dogs are far too nice to do what's necessary when the time comes. After taking a look at these photos of funny "Beware of Cat" signs, it will become pretty obvious that your cat is also a very effective guardian of your galaxy. Your galaxy in this case is your house or apartment. These pictures will also serve as a friendly reminder to the criminals of the world that cats are completely insane and not to be messed with. If they aren't respected, cats can really do some serious damage with their claws and teeth. Vote up your favorites and don't forget to enroll your cat in your local neighborhood watch program as soon as possible.






The Real Slim Shady












Party Animal












Trust Issues












Guardian of the Galaxy












No, Seriously. Beware.












Just Walk Away












Top Dog












Neo Cat












The Truth Hurts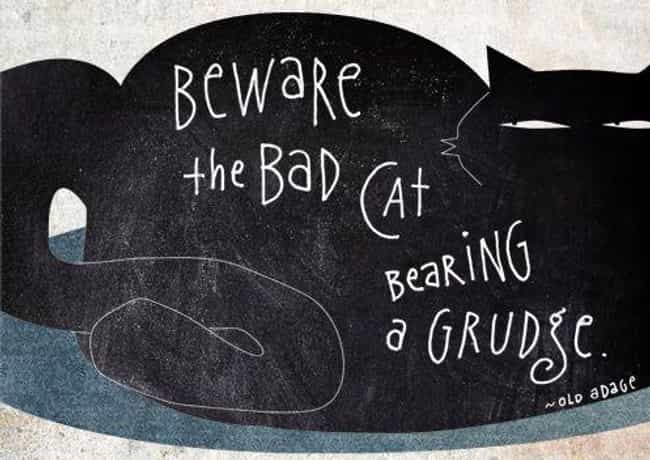 Camera Cats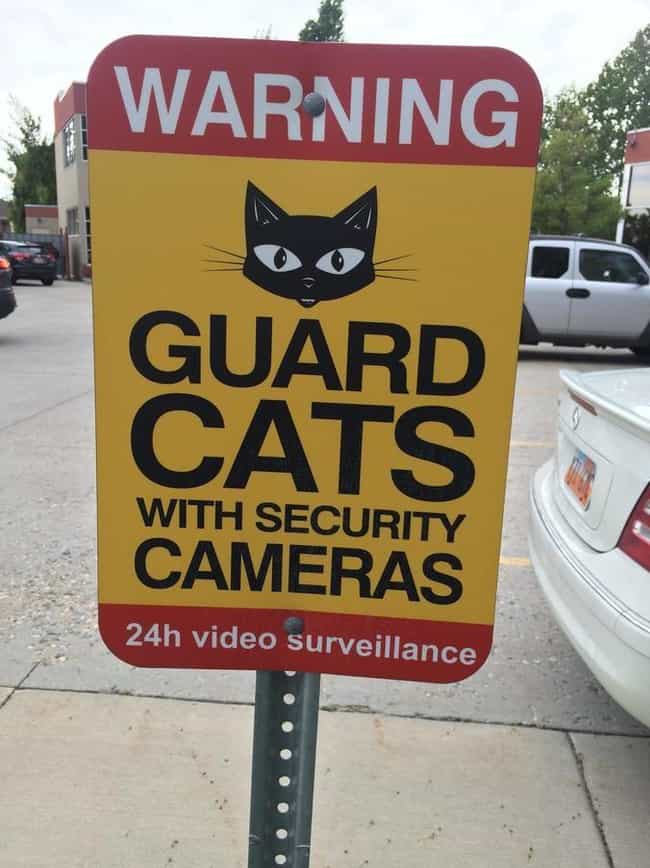 Every Witch Way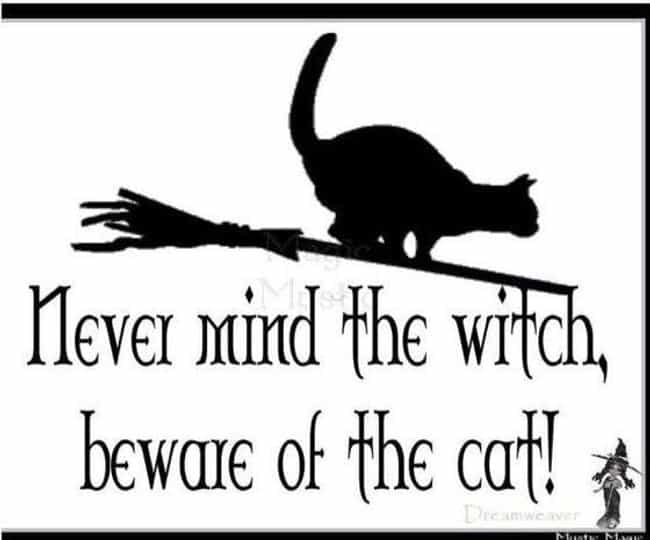 Home of Satan Cat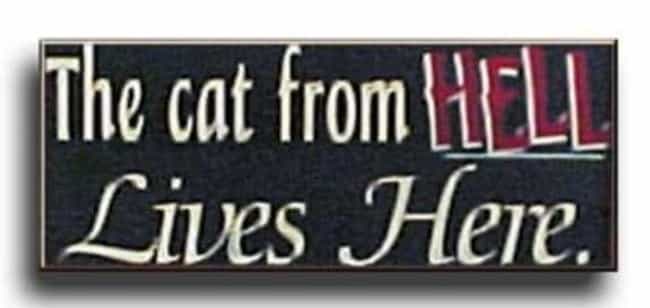 Cat Scratch Fever












Forcing the Issue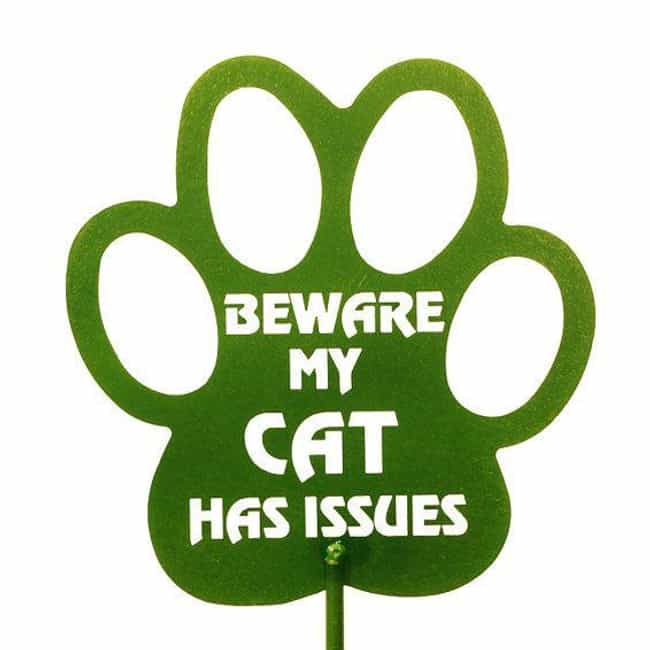 Ninja Please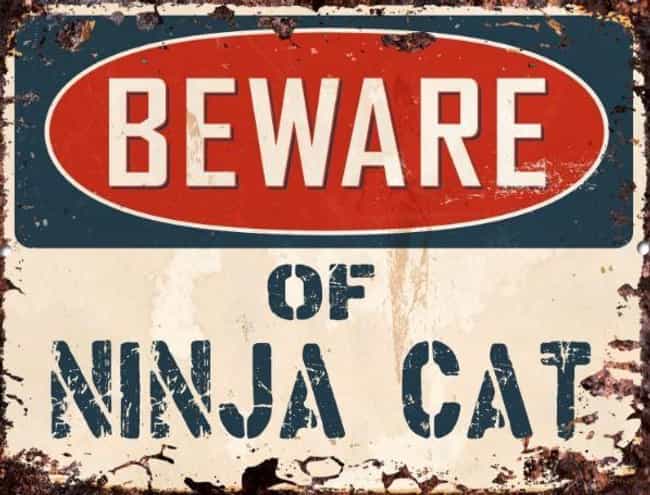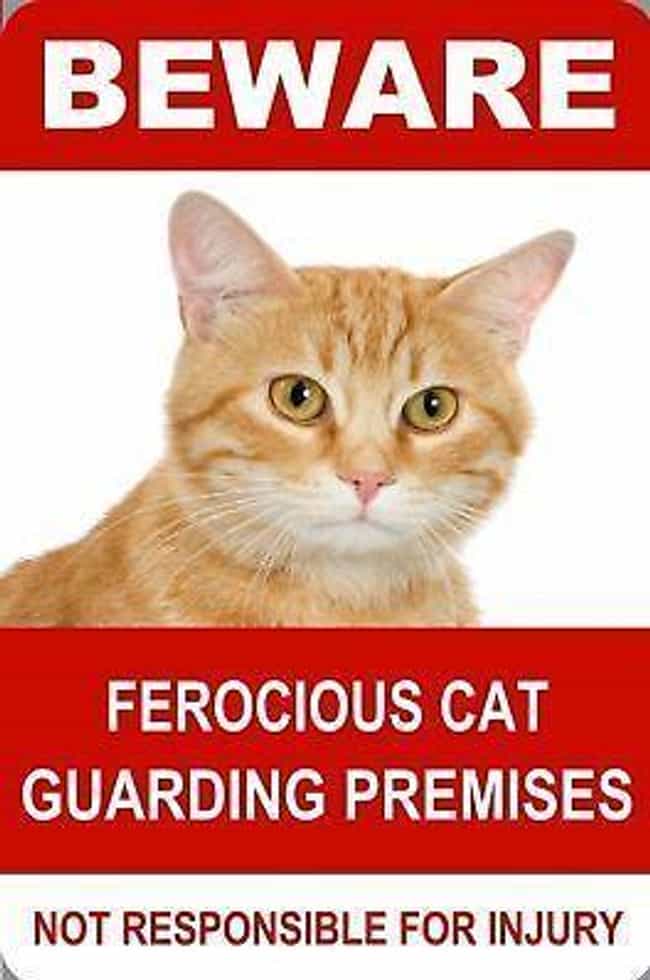 On the Attack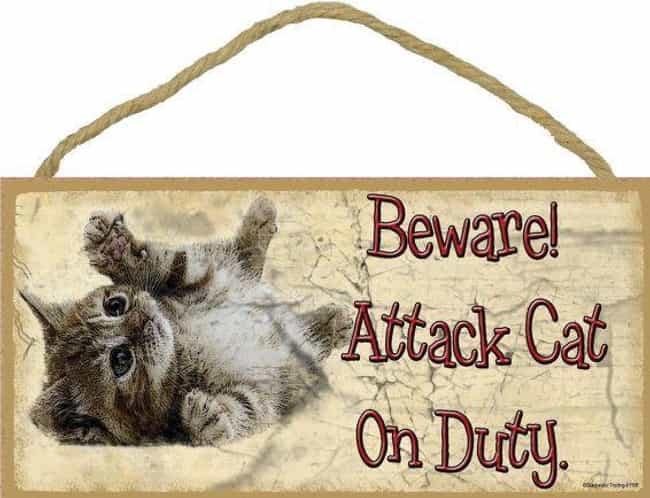 Band of Brothers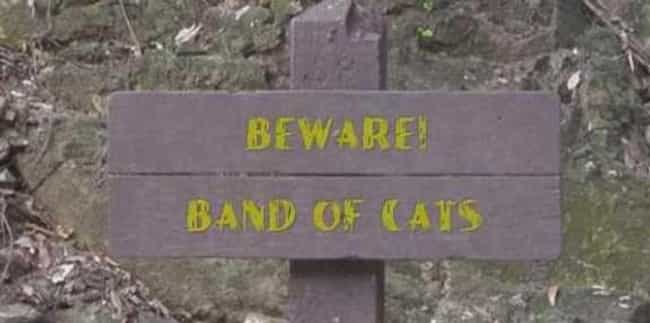 Sleeping on the Job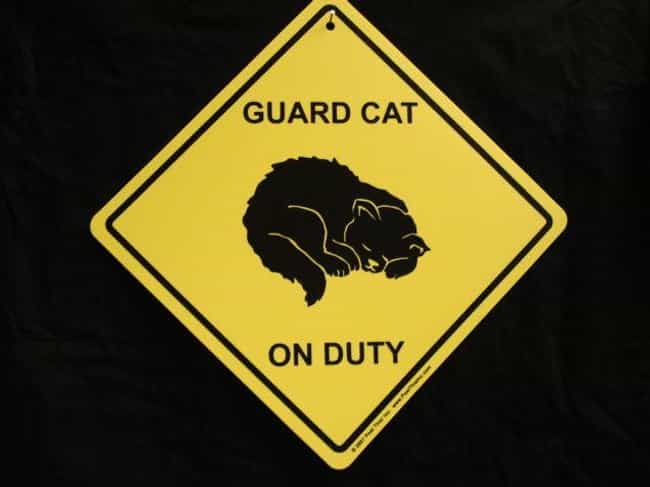 Fat Chance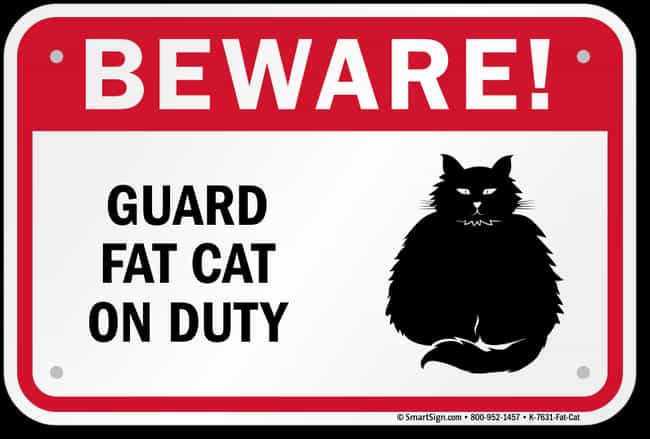 Hunger Games