In case you haven't heard, June is Gay Pride Month and it's time to let your rainbow flag fly loud and proud, whether for yourself or someone you love! One great way to celebrate is by taking a look at this collection of photos featuring a folks doing just that. They're rocking cool pride signs at parades across the country. These are some of the greatest funny pride parade signs from people who support gay rights. There's even a few love-filled (and joke-filled) signs that shut down hate mongering anti-gay protesters. From same sex couples and their family members to Jesus himself, these parade-goers are demonstrating what it means to be in love. The Son of God even wants to clarify His real stance on all the haters who always show up to protest in His name. Many of these funny pride signs reveal interesting points about where gay people come from and how they may be the answer to our economy woes.
Let your pride flag fly along with these hilarious, fun, and creative gay pride signs that support love and equality for everyone!
Jesus Clarifies His Stance on the Morons with the Hate Signs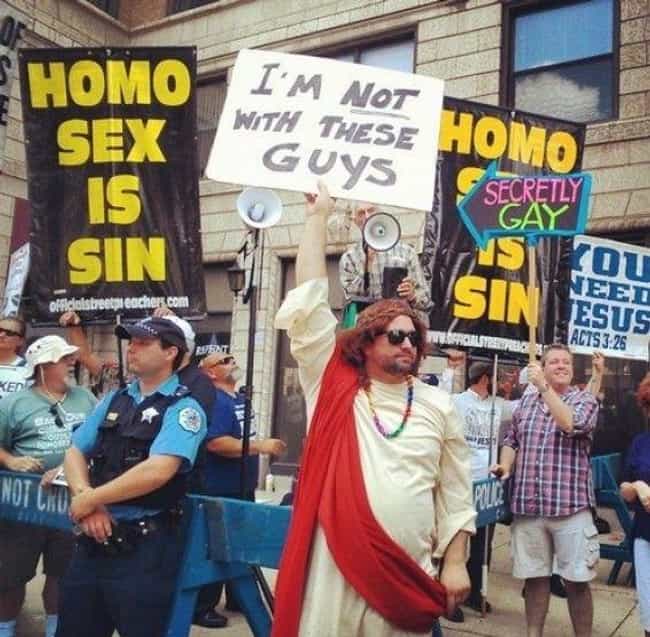 The Origin of the "Problem"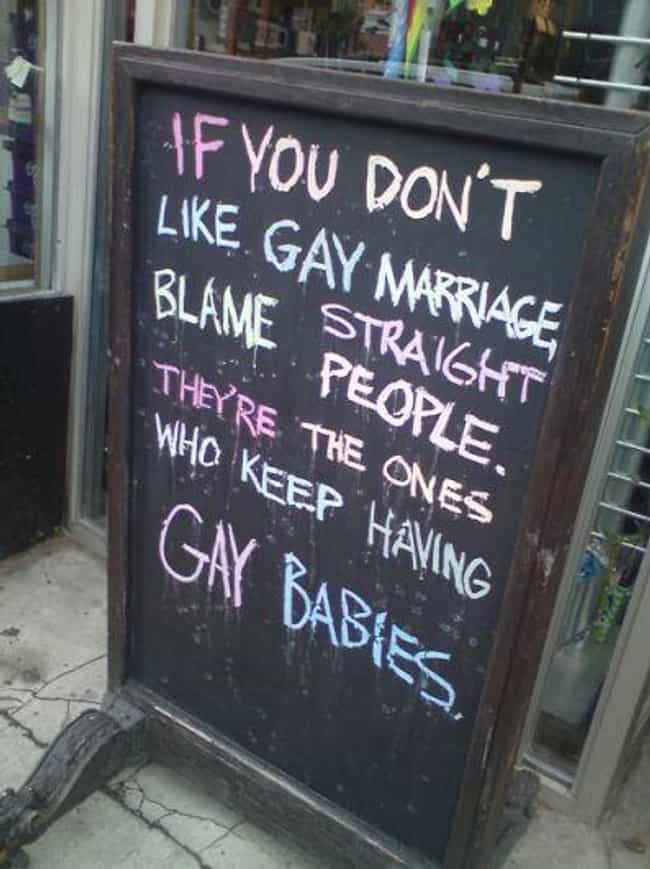 Most Unfortunate Miscommunication Ever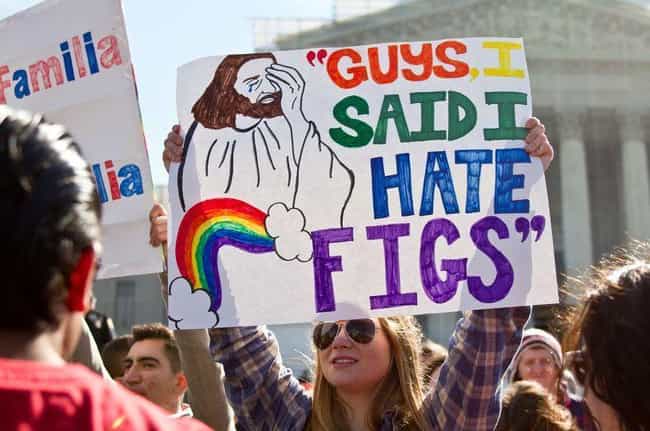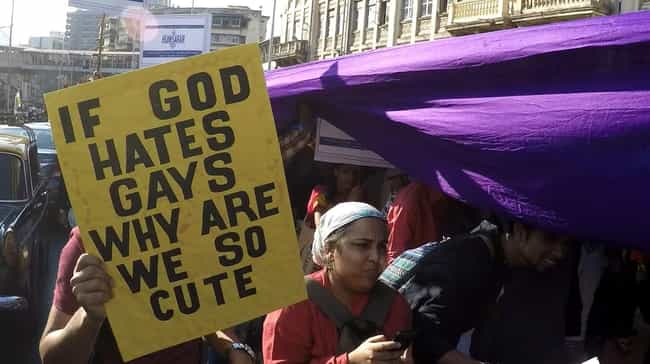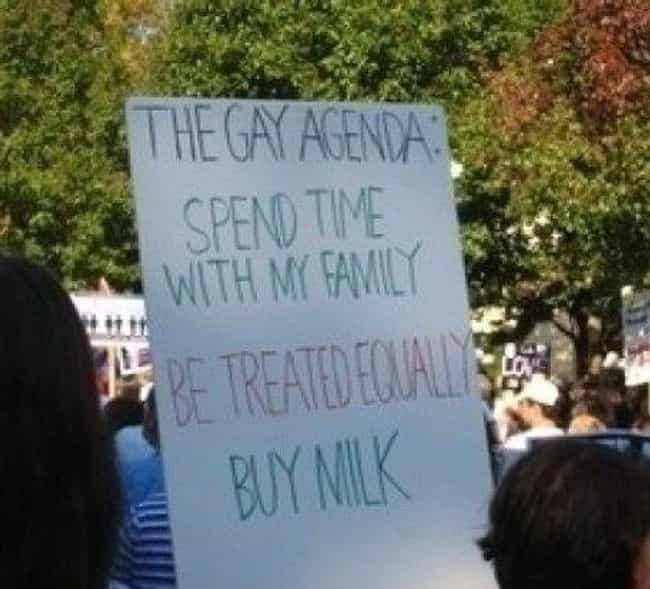 Gonna Have to Go with the Gentleman on the Left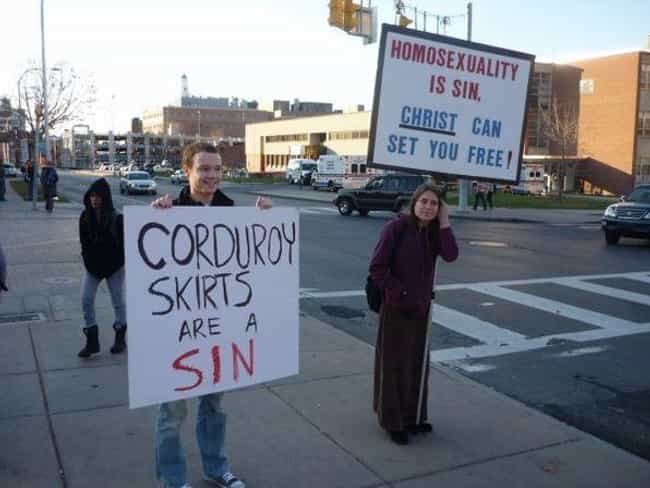 You're Never Too Young to Join in the Fun!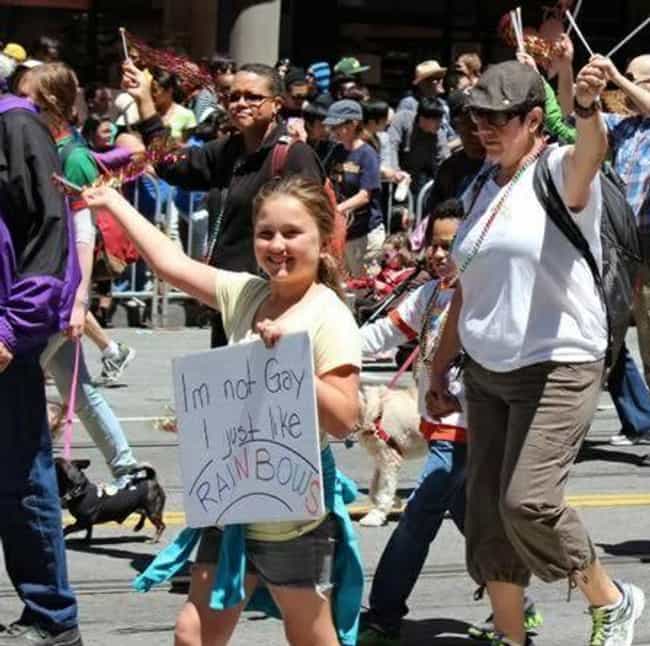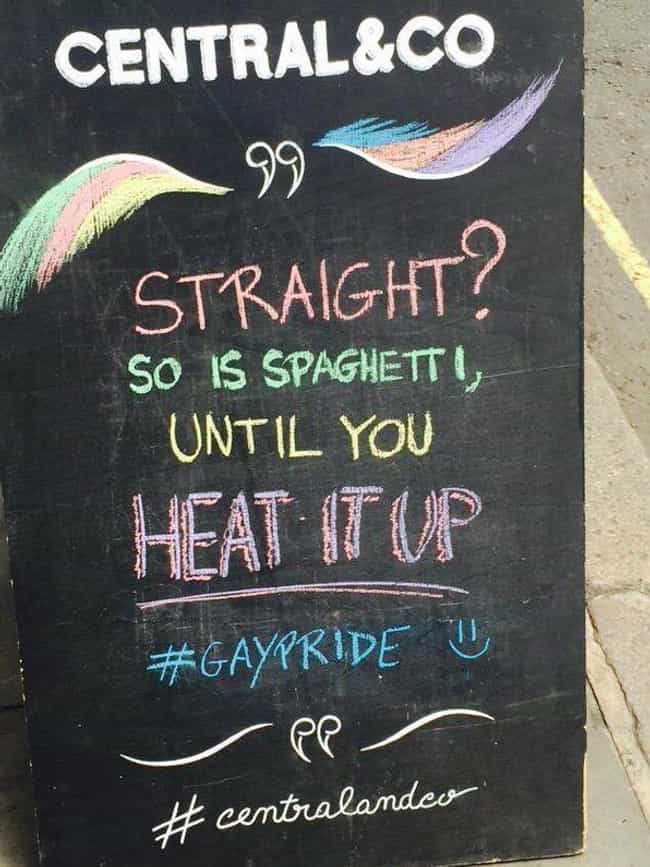 Giving a Hater's Sign the Best Makeover Ever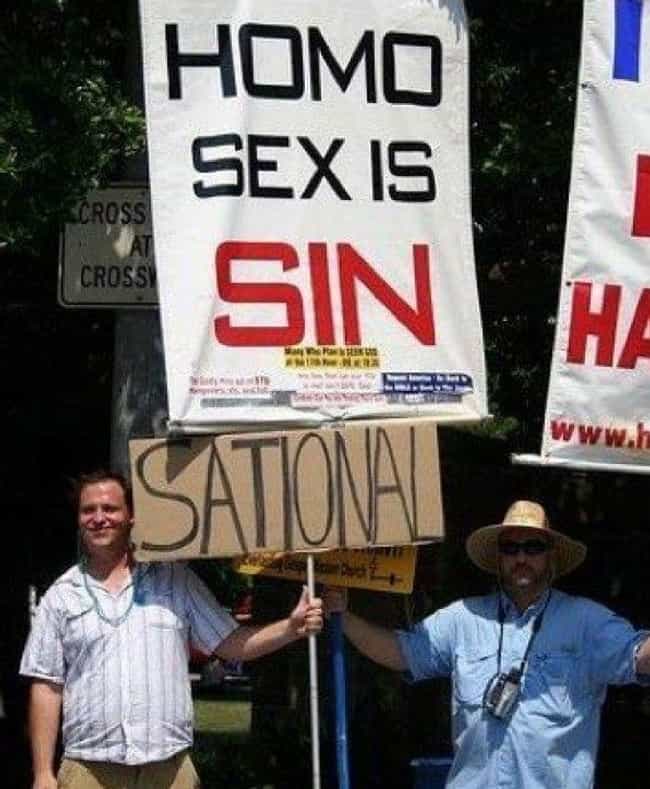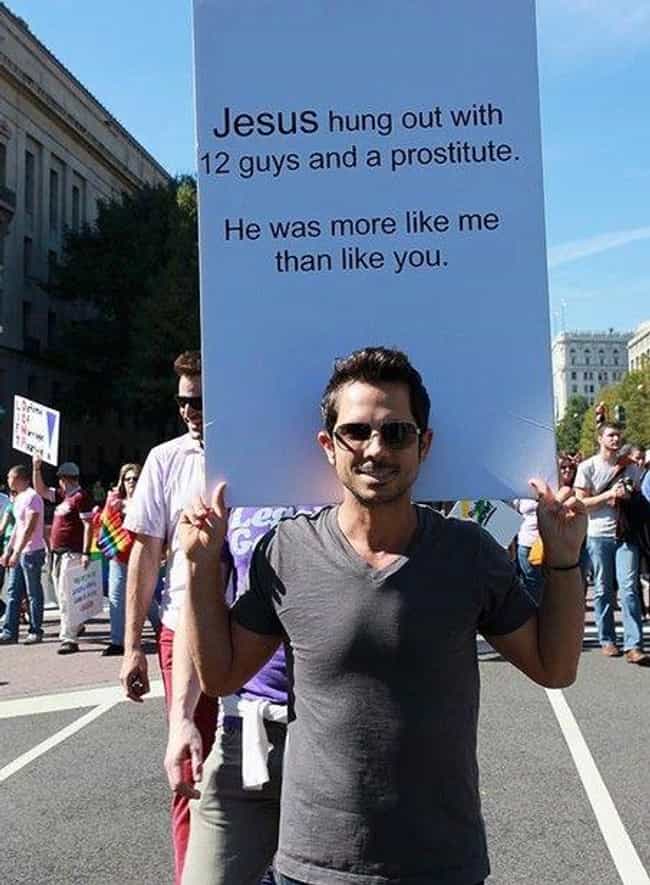 When the Answer's Been Right in Front of You All Along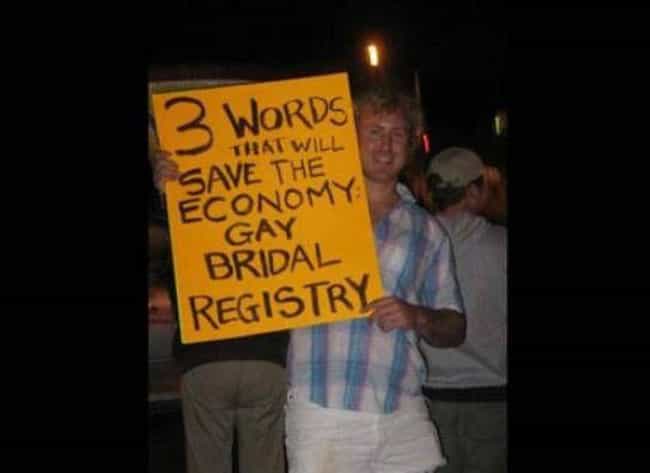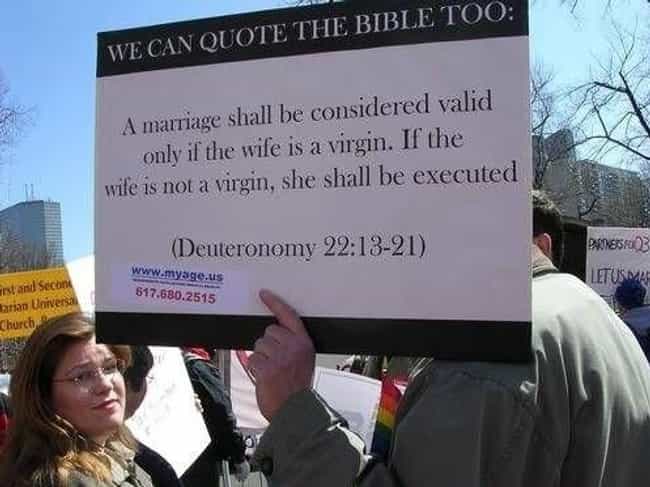 We Are Gathered Here Today…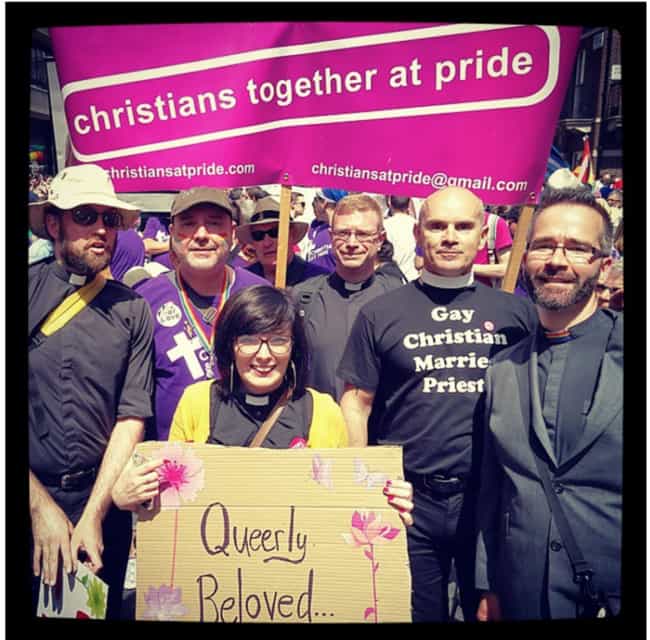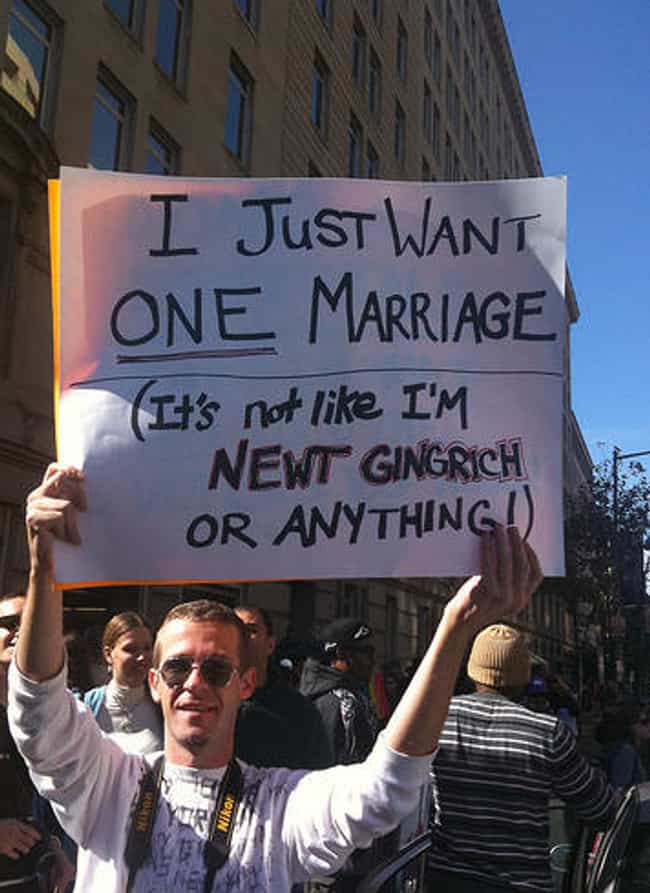 Come Out and Join the Parade!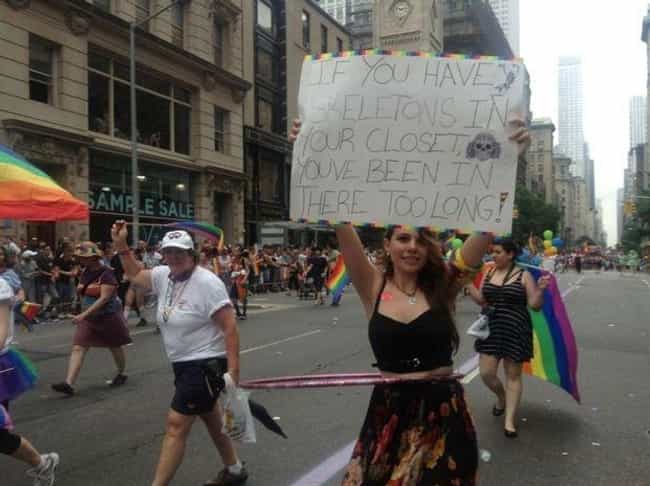 Now That's Something to Be Proud Of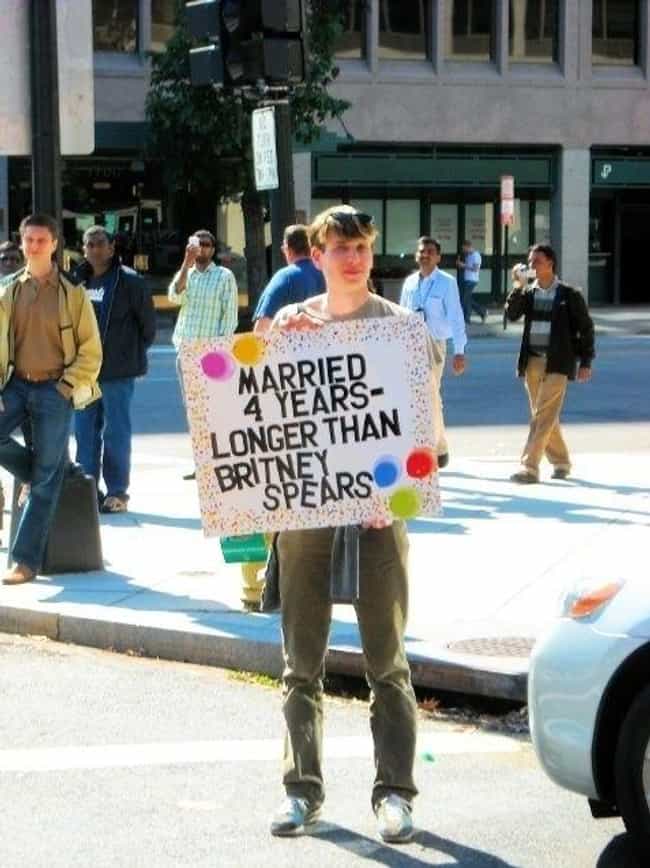 Best Fake Coincidence Ever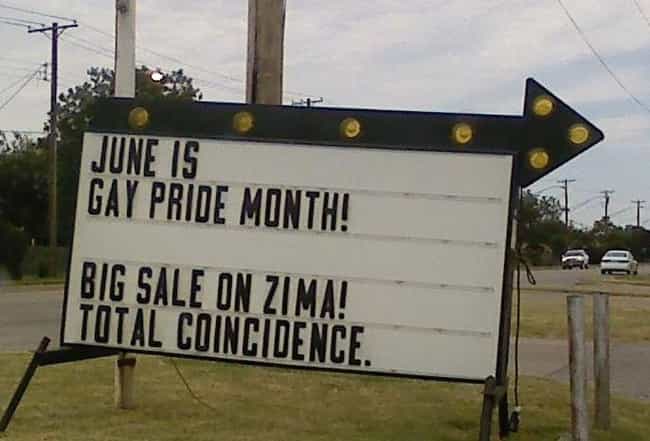 Note to Haters: Read the Signs Around You First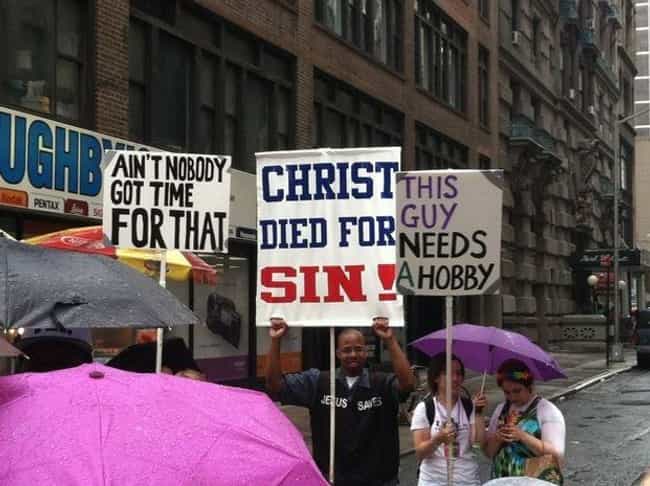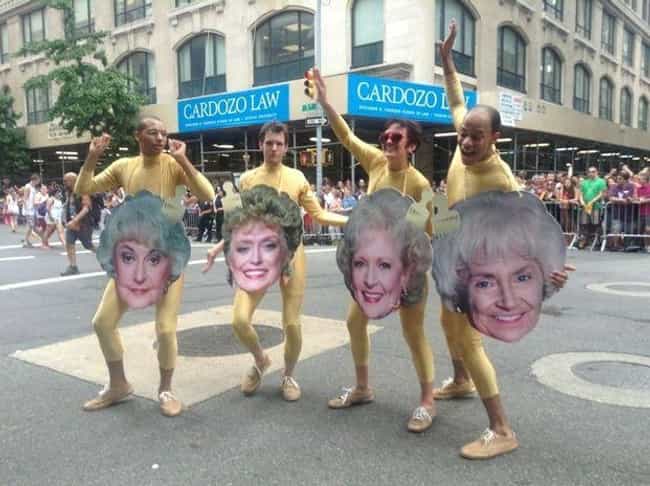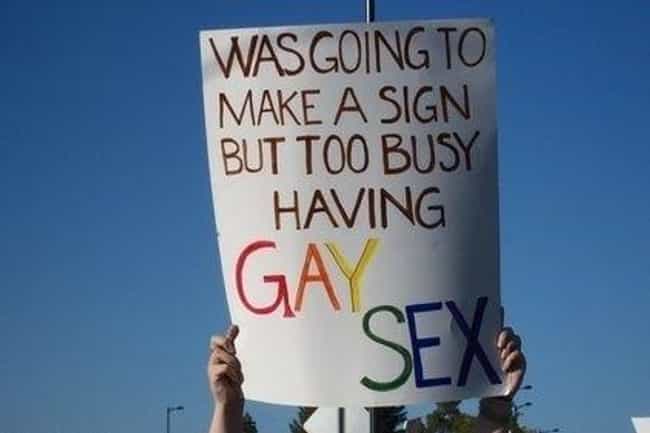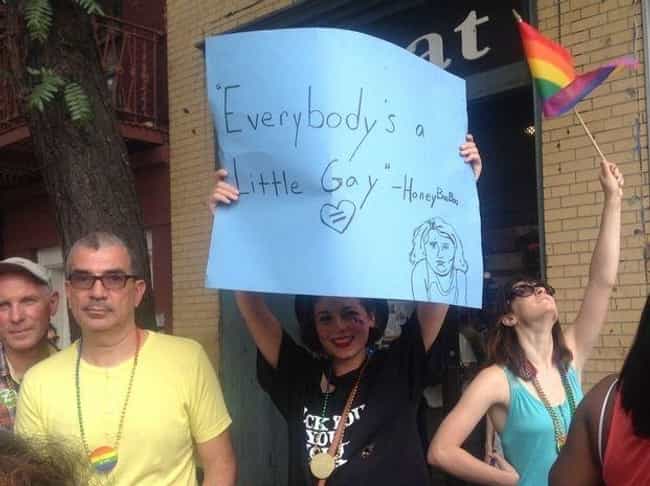 This Guy Has Big Plans for One Lucky Protester