If you're a celebrity reading this, remember: you've got to stop falling asleep when you bring a groupie back to your hotel. Dozing off can leave you open to plenty of embarrassing consequences. In the age of social media, celebrity groupies might be especially quick to snap a picture after that hookup.
Justin Bieber learned about these perils firsthand, as did Olympian Usain Bolt. As for Lil Wayne, the story behind his unwitting post-sex selfie has a twist – the woman who posted it allegedly felt that her privacy had been violated when the image went viral.
Some celebrity after sex selfies are taken to be used as blackmail, some are taken to make a point, and others are taken just because they're going to get so many likes and retweets. But no matter what the reasoning behind them, all of these famous after sex selfies are extremely sketchy. Even stars should have some privacy.
Usain Bolt Made A Gold Medal Mistake
After winning gold medals in the 100 meter, 200 meter and 4×100 meter relay at the Rio Olympics, Usain Bolt was due for a party. While Bolt was out at the De Bracos Albertas club, a "Rio hotspot," he met up with Jady Duarte, a 20-year-old local who wasn't even sure who Bolt was. That didn't stop them from hooking up, or Duarte from deciding that she should take some post-coital pics and send them to her friends via WhatsApp. The photos immediately went viral, and while Bolt refused to acknowledge the incident, he did fly home a day early.
As If Lil Wayne Didn't Have Enough Problems
Lil Wayne's been at the fame game long enough to know that you shouldn't fall asleep after you hook up with a groupie. The young woman in the photo, Saralyn, snapped the pic shortly after Wayne passed out. But when the shot went viral, she allegedly freaked out because her privacy had been violated.
Ezekiel Elliott's First Big League Scandal
About a week after being drafted into the NFL in 2016, Ezekiel Elliot committed the rookie mistake of hooking up with a groupie and falling asleep. Shortly afterwards she took a selfie with the sleeping Elliot and posted it to Snapchat. In a now-deleted tweet, Elliot's girlfriend, Tiffany Thompson, wrote, "Y'all don't gotta worry about me I'm just fine sitting here with you guys laughing."
This Is Not The Worst Thing That Chris Brown Has Been Involved In
2014 was a tough year for Chris Brown. A groupie posted a picture of his junk to Twitter, and then another young woman posted a photo of Brown passed out in bed after they hooked up. Supposedly the young lady that took the photo met Brown outside of a club, and went back to his place with a gaggle of groupies. Upon hearing the news, Brown's then-girlfriend Karrueche Tran tweeted, "Looks like I'm a single lady again."
James Harden Capped Off A Rough Year With A Groupie Scandal
After being cursed by Lil B for stealing a dance and having the most turnovers in one season, NBA player James Harden was caught in bed with an Instagram model who goes by the name Farrah Flossit. Harden allegedly told his girlfriend that he was edited into the pic. She apparently chose to believe him, and left a comment on the photo that contains the phrase "you ain't sh*t to photoshop a pic."
A Sleepy Julian Edelman Was Used As Tinder Bait
Controversy surrounded Patriots receiver Julian Edelman in 2015, when a woman that he hooked up with after winning the Super Bowl took a picture of him while he was sleeping. She then used the photo as one of her Tinder profile pics.
Apparently to ensure that the athletes of Massachusetts would be safe from this big game hunter, she was "denied entry to every club in Boston." Club owner Michael Winter put the woman on blast in a Facebook post, where he wrote: "YOU ARE BLACK LISTED '86'd' so stay in Metro West."
Waka Flocka Flame Cheated On His Fiancé And Didn't Seem To Care
Jaromir Jagr Was Blackmailed By An 18-Year-Old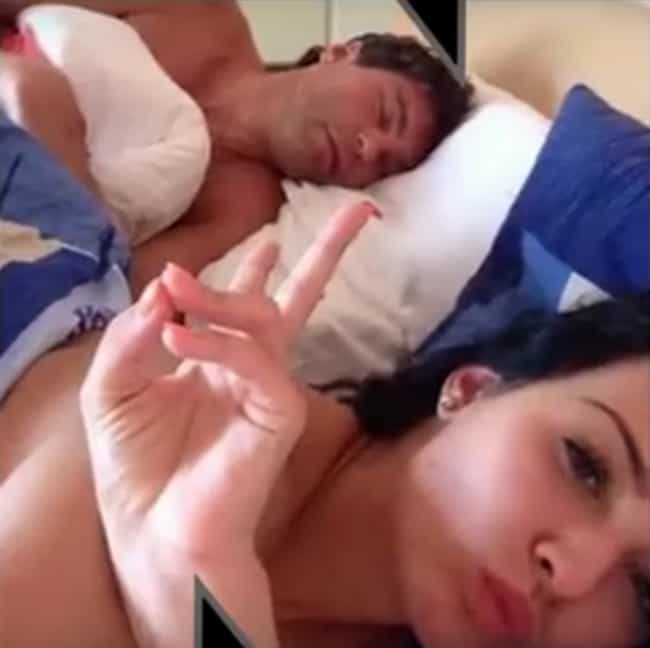 In 2015, the then 43-year-old NHL star Jaromir Jagr hilariously fielded a blackmail attempt. After having sex with an 18-year-old hockey groupie (and girlfriend of Czech junior player Dominik Rudl), she snapped a photo of the two in bed. After taking the picture, the groupie said that if Jagr didn't pay her $2,000 she would post it to social media. His response? "I don't care." She followed through on her threat, and the image went viral, with fans creating their own versions of the photo. Jagr probably doesn't care about them either.
Swae Lee Hooked Up With A Sex-Positive Skateboarder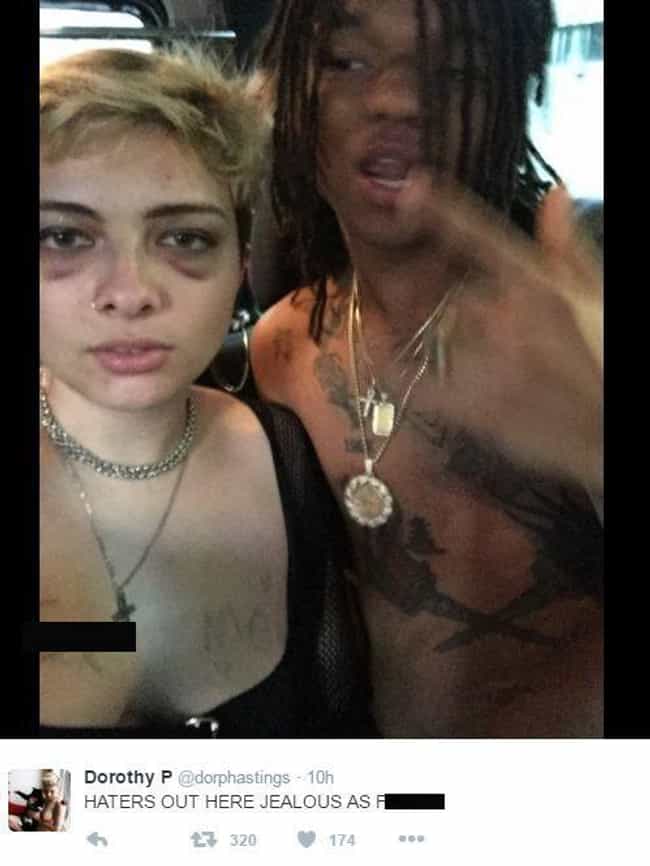 In April 2016, one half of hip hop sensation Rae Sremmurd was caught in a post-coital embrace by a person who looks like they've had a rough couple of weeks (they say their black eyes were from a skateboarding accident). After they hooked up, the groupie, Dorothy P, posted photos of them to Twitter that went viral. They then used this newfound fame to get an interview with a college newspaper and talk about sex positivity.
Maybe There's A Photo Of Odell Beckham Jr. In A Compromising Position, Maybe There Isn't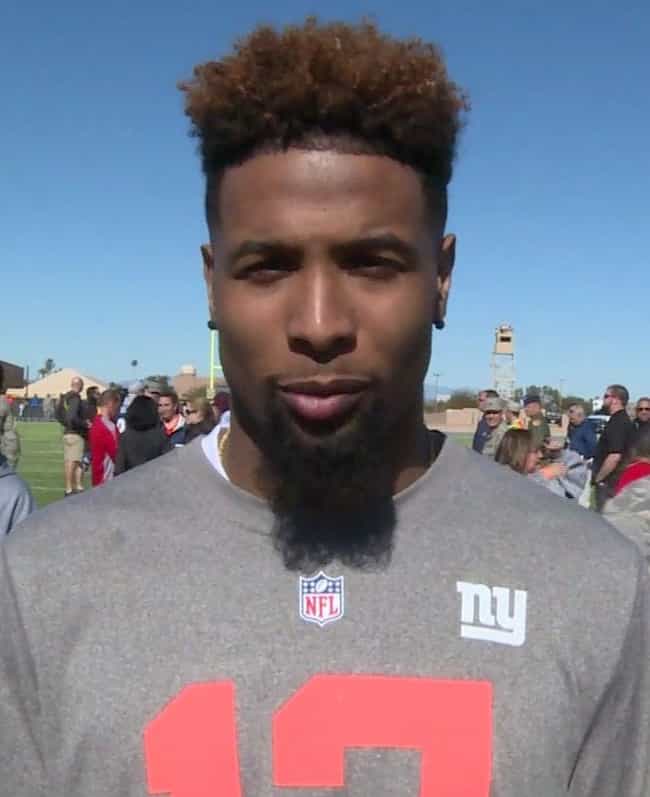 Ah, the summer of 2015, when there was nothing to worry about except whether or not Giants wide receiver Odell Beckham Jr. had been photographed performing oral sex on a multi-tasking young woman. The photo is very explicit, but you can view it here if you wish. Beckham never confirmed the legitimacy of the photo, but he didn't deny it either.
Lil Boosie Posed For A Post-Sex Selfie For Some Reason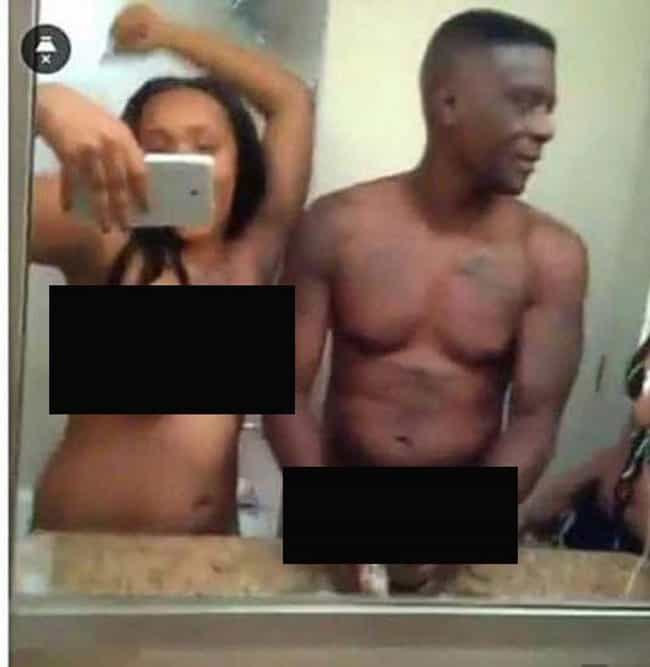 In July 2016, Louisiana-based rapper Lil Boosie posed naked with a groupie for her Snapchat. Even though she seems like she's having a good time, judging from his face, Boosie seems to regret agreeing to be in the (very revealing) photo.