HBO nudity isn't exactly old-timey Skinemax, or at least not during primetime, anyway. You'd want to switch over to the After Dark programming block if you want to wade into the softcore waters. Still, there are plenty of HBO shows with naked women in case you don't want your browser history to be filled with porn. 
When it comes to HBO shows with naked men, well, there's the rub. The network is fine with showing an ocean of boobs and lady downstairs shots to a certain degree, but not so much when it comes to the male full-frontal. 
Many fans lament that there's just not enough penises on HBO. But if you've seen Deadwood and Game of Thrones, that might be just fine. Because, yeesh. Keep your pants on, mountain man! And no one wants to see that, High Septon. Or a close-up of that other guy's flaccid, genital warts-riddled penis. No one. 
We may get to see Khaleesi in all of her full naked glory on Game of Thrones, but don't expect to see Jon Snow's king in the North anytime soon. And if you think that's Lena Headey's body, just ask her body double. 
When will HBO shows with naked women be equally as common as HBO shows with male full-frontal? At least fans got to see Eric Northman's flaming Viking. And we'll always have Oz and Looking. Baby steps. 
When Ian McShane said the show was just about "t*ts and dragons," he was wrong. There's a teensy bit of penis, too. Well, Hodor's "Hodor" wasn't so teensy. When Kristian Nairn showed off his manhood in the Godswood, no more words were necessary. Sure, Khaleesi was required to drop her garments in a couple of scenes, but Emilia Clarke called the Khal burning scene "empowering."
Clarke explained her decision, "If a nude scene forwards a story or is shot in a way that adds insight into characters, I'm perfectly fine with it. Sometimes explicit scenes are required and make sense for the characters or story, as they do in Westeros. If it's gratuitous then I will discuss with a director on how to make it more subtle."
After being criticized for showing off a ton of lady parts, fans and even the stars of the series launched an unofficial campaign to "free the penis." And what did fans get? A close-up of a guy's junk as he laments that he has genital warts and the High Septon's Low Septon on a shame walk. And Ramsay waggling around that sausage doesn't count. Guess we're not getting a glimpse of Jon Snow's "Longclaw" anytime soon.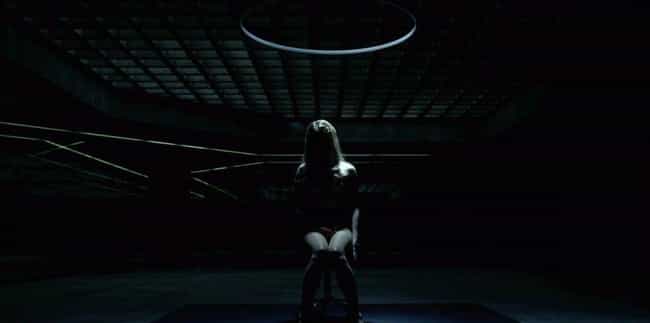 When the show's premise is about advanced A.I. designed to be the playthings of high-paying guests, there will be genitalia. Also, the rich people who visit the park and abuse the hosts are the worst. Each night, the unlucky hosts are rounded up and patched back together after some guests act out their lowest natures. The actors who play the hosts not only have to act, they also have to do it as naked sentient machines at the mercy of their creators. However, sometimes the hosts have had enough. Go, Maeve, go!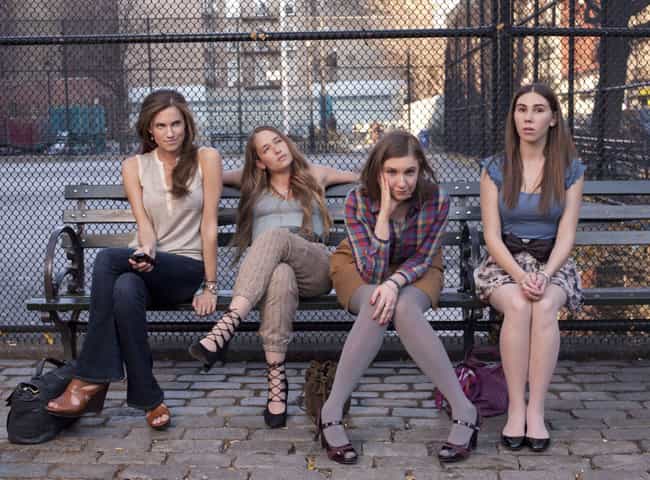 What would we do without knowing every nook and cranny of Lena Dunham's body? Too bad we didn't get the same tour of Adam Driver's. If you're a freeze-frame artist, you can find the two shades of gray the show offered up of Kylo Ren's lightsaber. The show's strength is that it often depicts the real, sometimes erotic, but mostly awkward sex life of Millennials and the parents who fund them.
Remember that time Lucky Luciano showed us his Gatling gun? How about the attempted assassination of Gyp Rosetti where we learn that the gangster doesn't mind being tied down or up?  The show's main focus was depicting the gangster world of 1920s Atlantic City, but it's HBO, and this world is nothing if not gritty.
Fans had to wait until season 7 to see the southern region of Eric Northman's crazy hot body, but all along the way, there was plenty of sex and nudity to make the subscription to HBO well worth it. Reaction to Alexander Skarsgård's penis was a mixed bag. For diehards, it was all good. One Twitter user summed it up like this:
I've just seen Alexander Skarsgard's penis. I think my life is now complete. #TrueBlood #TrueBloodS6#Finale #EricNorthman #FB
— Jane E (@JaneyE1) August 19, 2013Size did not matter when it came to the super hot ancient vampire. And it WAS cold in the snow.
NSFW Warning: Clip above contains nudity.
There was a lot of downstairs action in the show, making the show's title totally ironic. But the genitalia captured on the show was a lot like panning for gold. Sometimes, you found a nugget; other times, you fished something weird out of the stream that you wanted to quickly throw right back.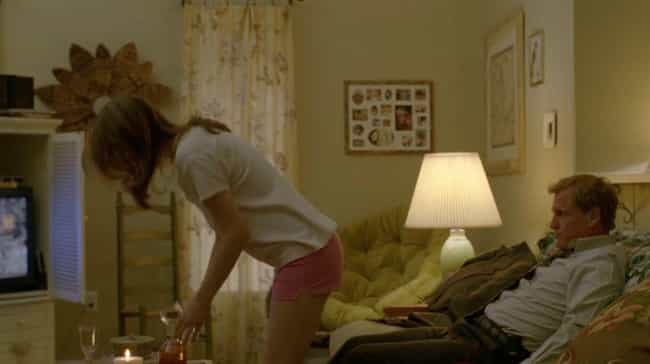 In a "whoa" moment, even for HBO, Alexandra Daddario went beyond the usual downstairs shot in a scene with Woody Harrelson, which kind of kills it if you think about the Woody part. Daddario had this reaction, "I think one thing about this role for me was that it was a huge challenge for me, and I saw it as a good challenge. I saw it as an interesting challenge. I really wanted to be part of the show, and I understood why the nudity and all of that was required of the character…The character is really different from anything that I've done before. The nudity was just part of that."
INTERESTING FOR YOU