All humans are glass cases of emotion, and enough drinks can crack them open to the point where feelings flow uncontrollably like entities from Pandora's Box. To relay these profound sentiments to the sober self, drunks often leave behind drunk notes, documents capable of true brilliance or utter incoherence. Like that meat-lovers' pizza you forgot you ordered, drunk notes are usually a fun surprises you find in your bed the next morning. Accounts from the night before and little tidbits of advice are typical motifs, but many drunk letters defy known language itself, making you question what you got into last night. Thus, it is up to you to Nancy Drew their meanings together the next day.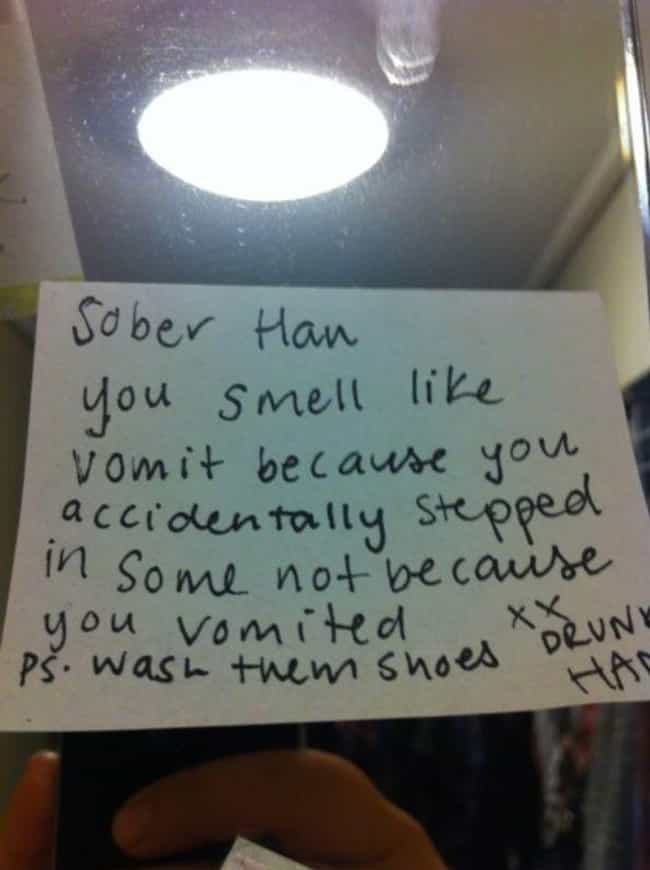 Total Dick Move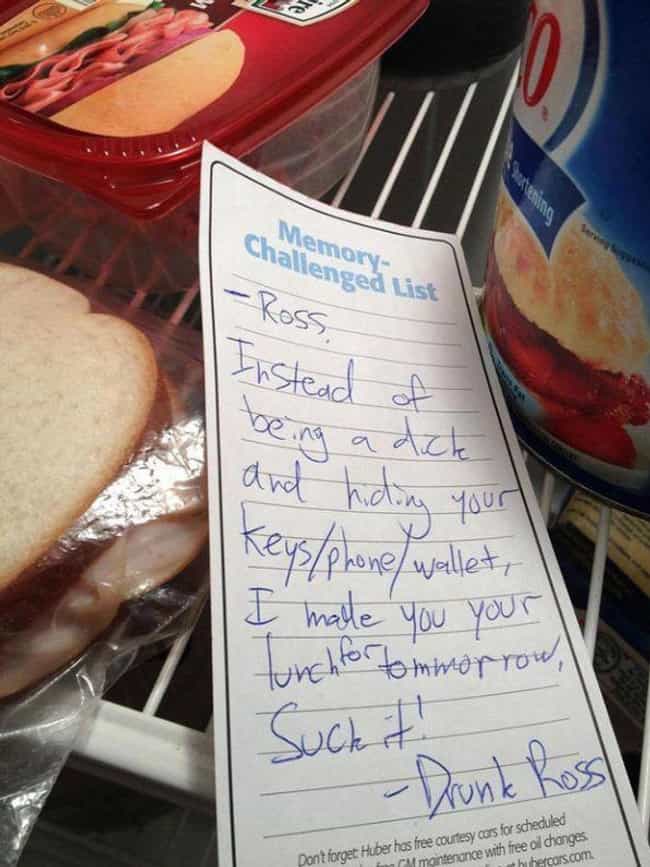 Smarty Pants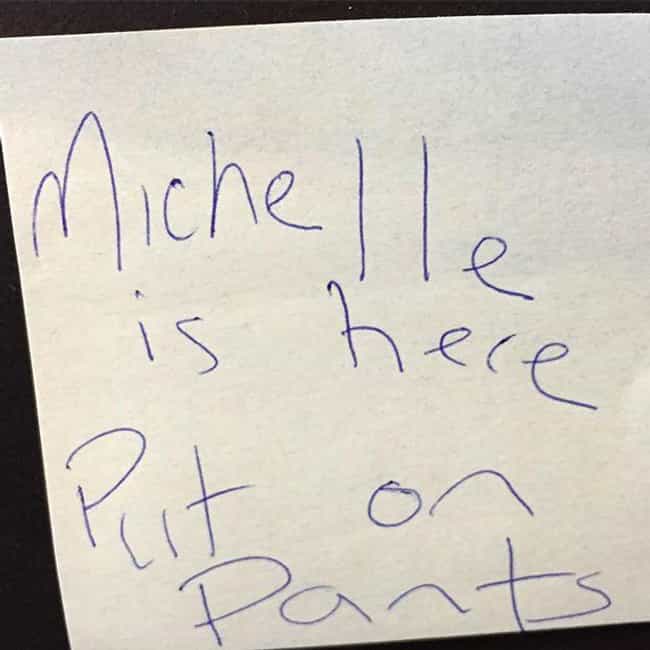 Office Party Fail List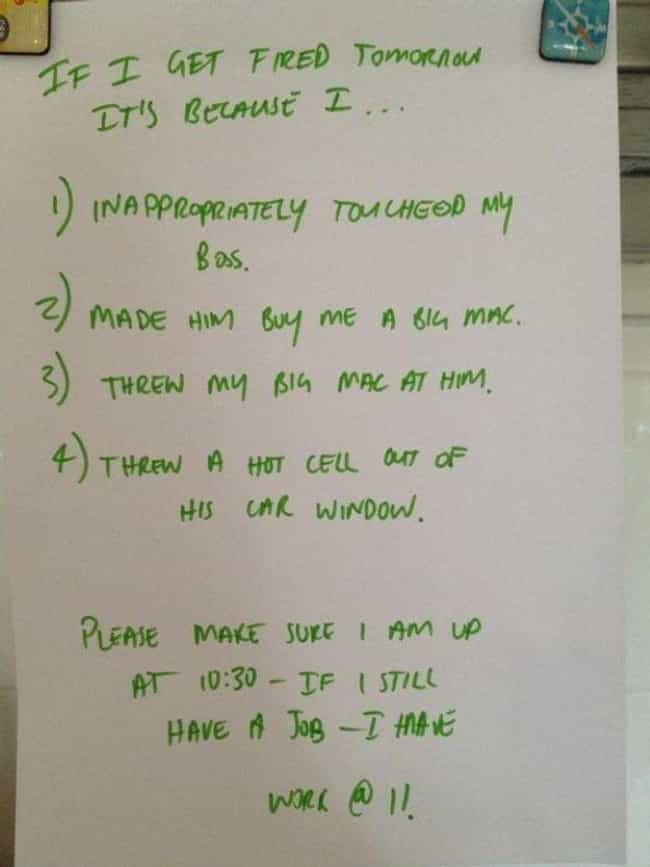 Laid Back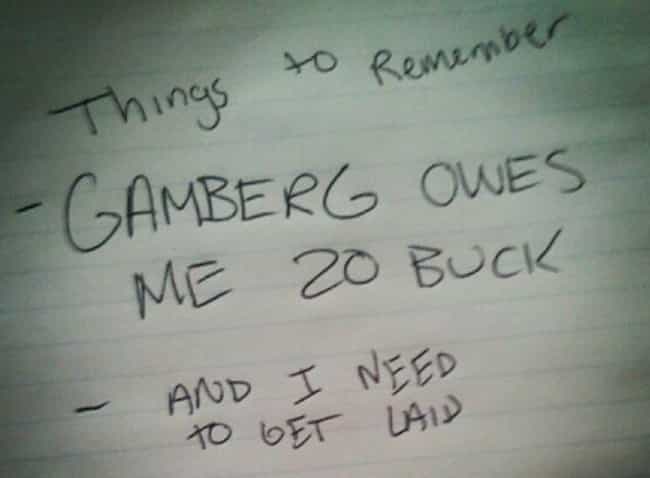 A Plea For Sober Me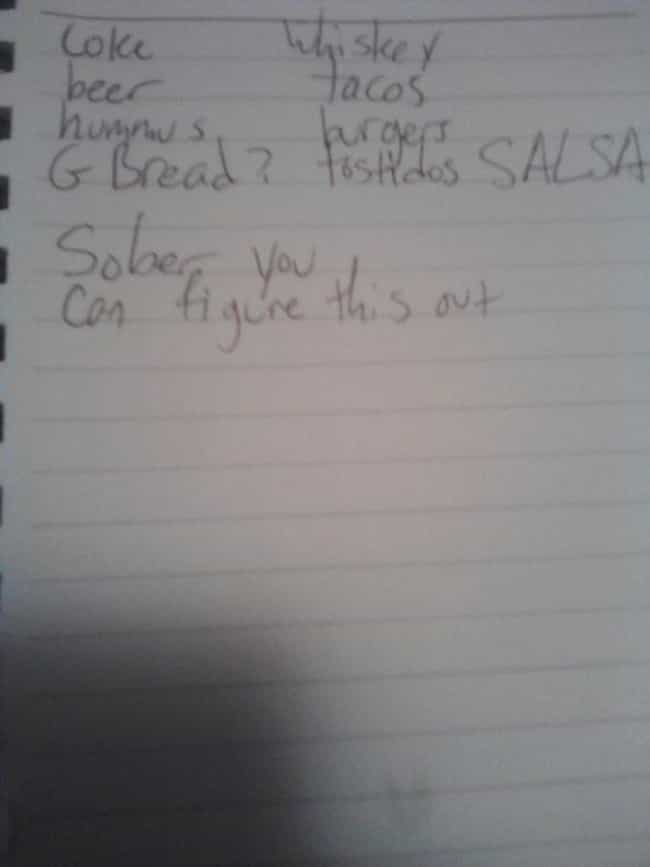 About Last Night…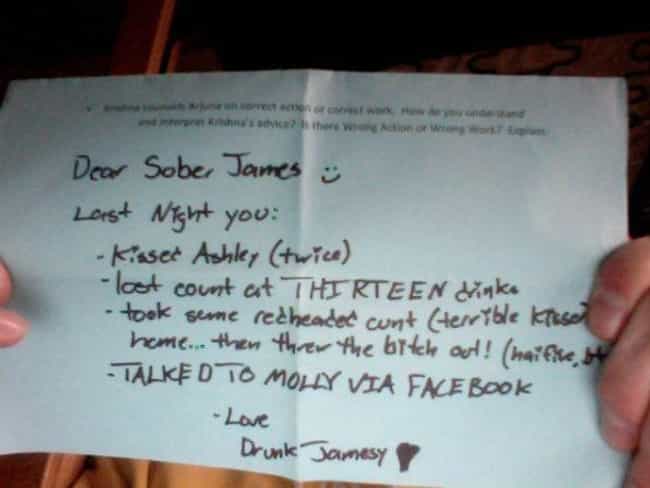 Make It Two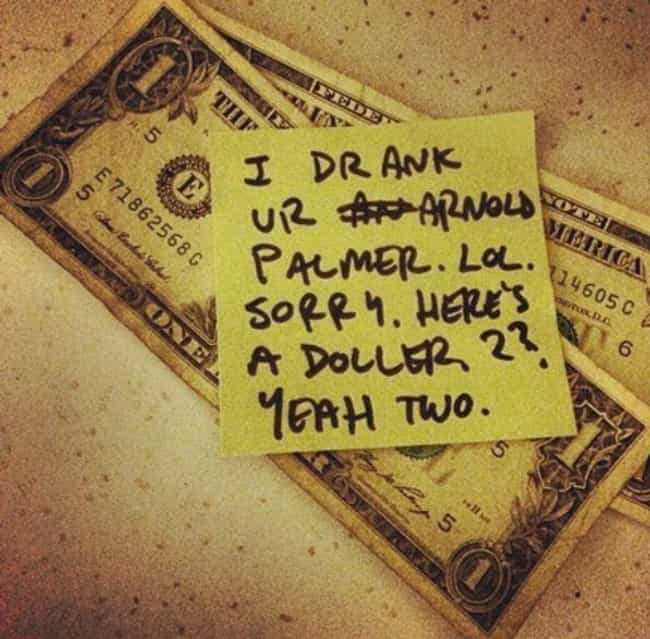 Dream On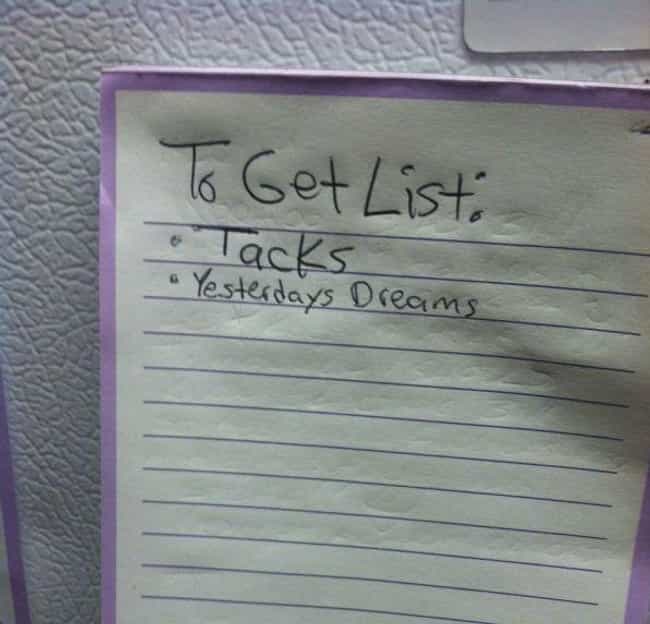 This Means Something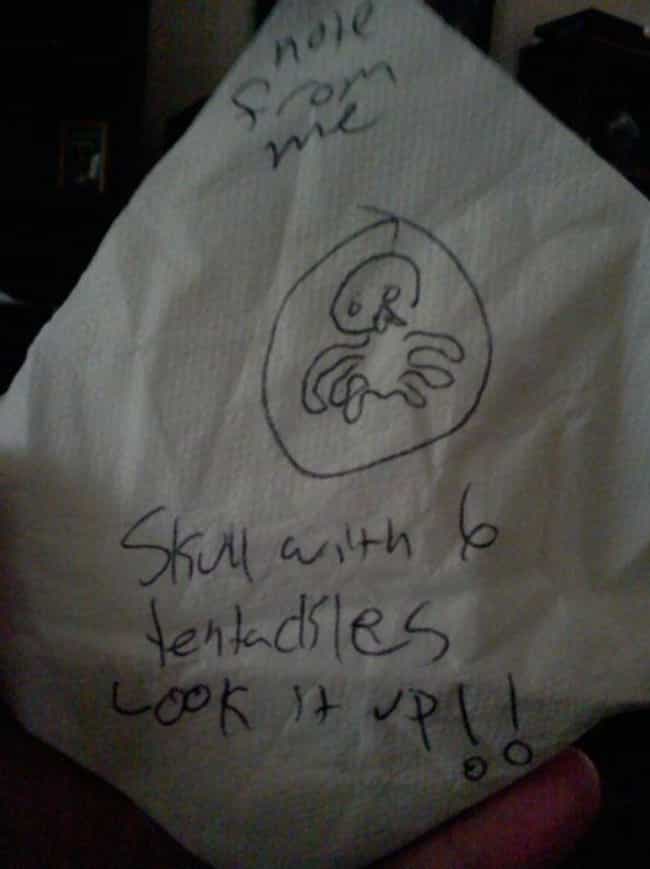 It's A Trap!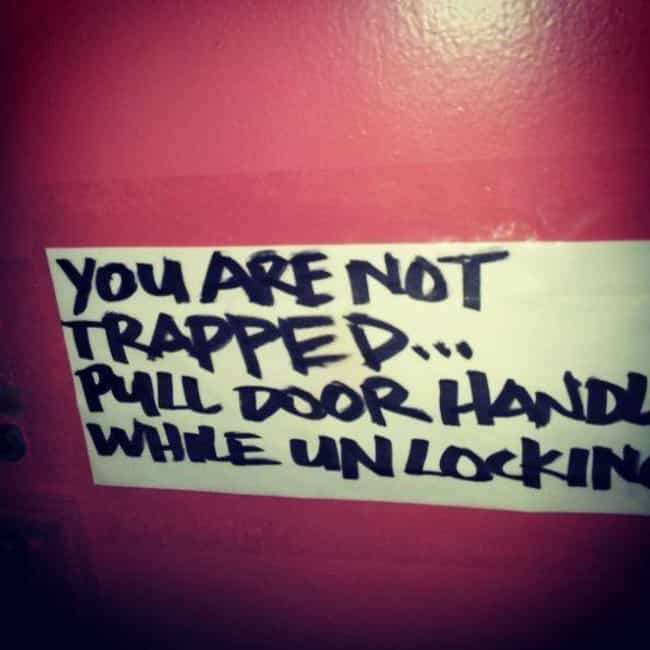 Beer Is Coming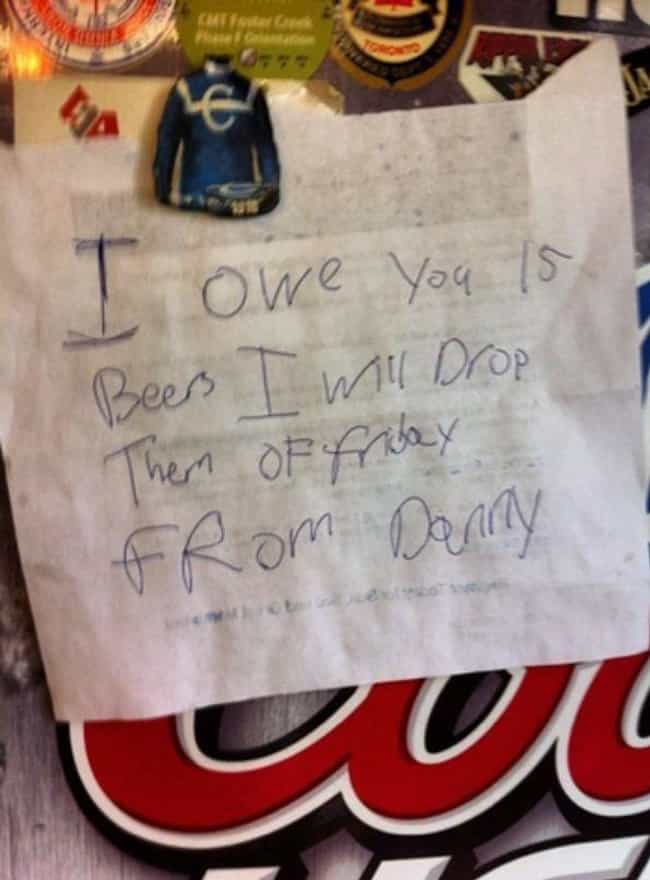 Ah Ha!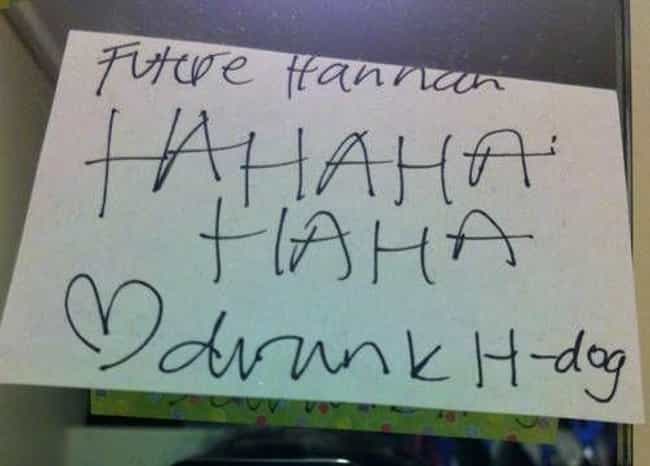 Hands-On Approach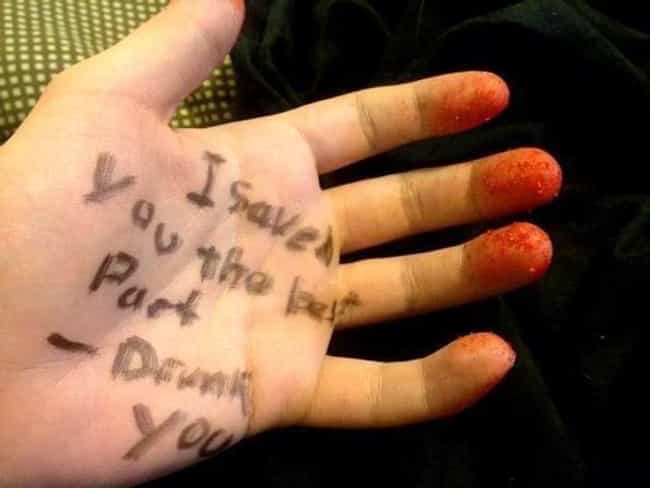 What The Truck?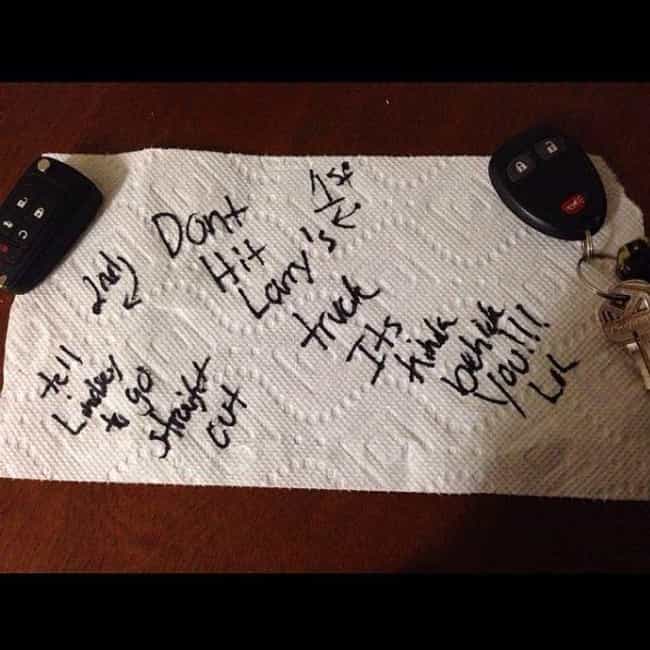 When Dogs Get Drunk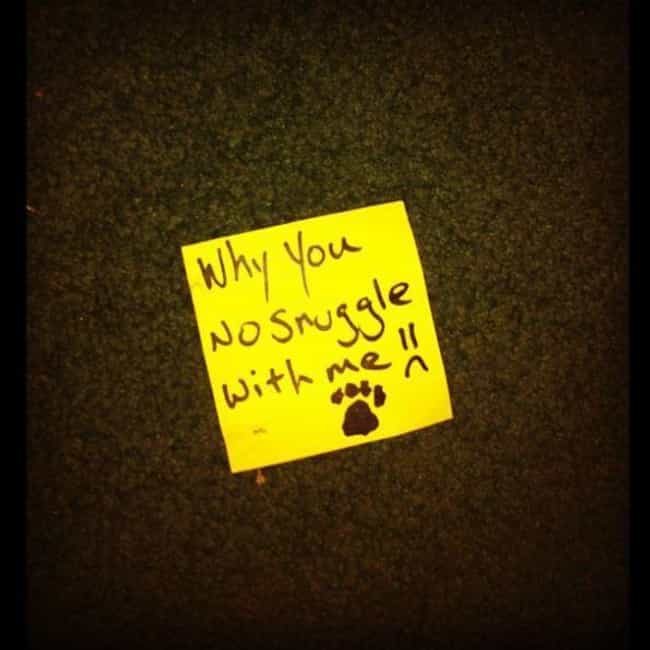 Toilet Humor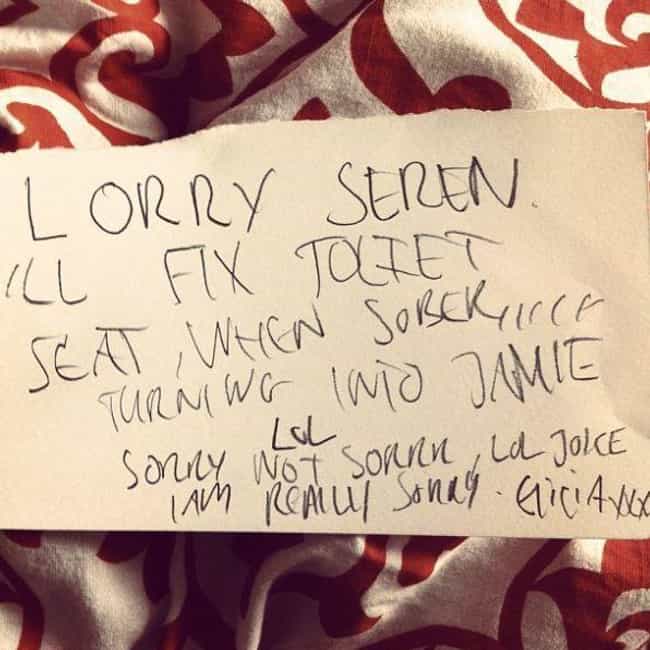 Having Your Cake And Eating It Too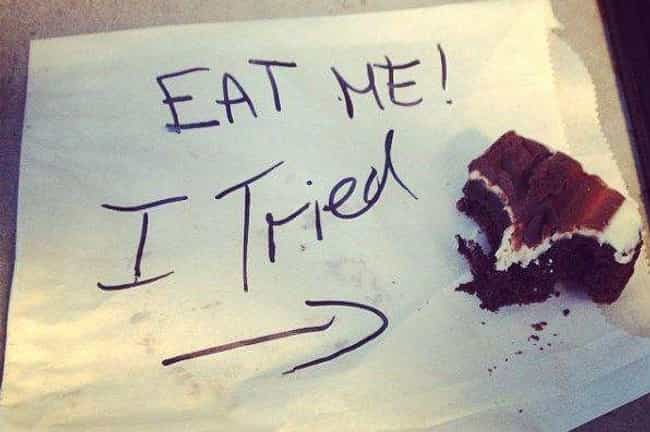 Love, Wafflebot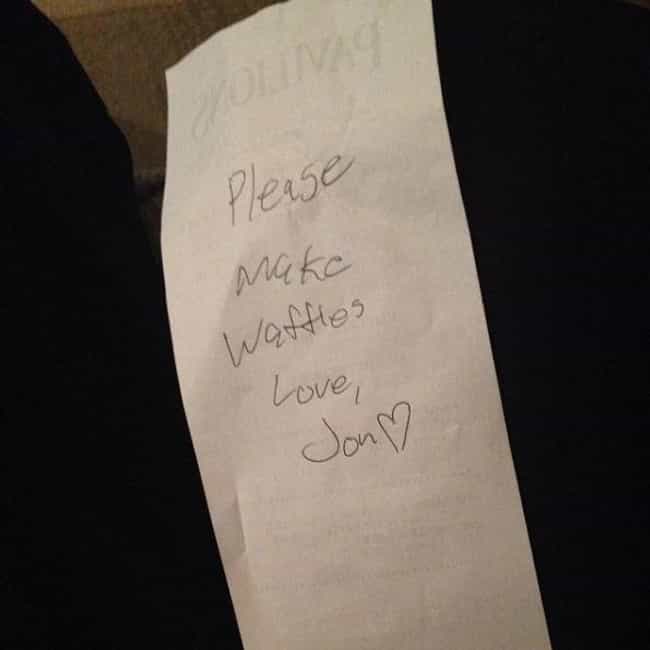 I Have A Little Shadow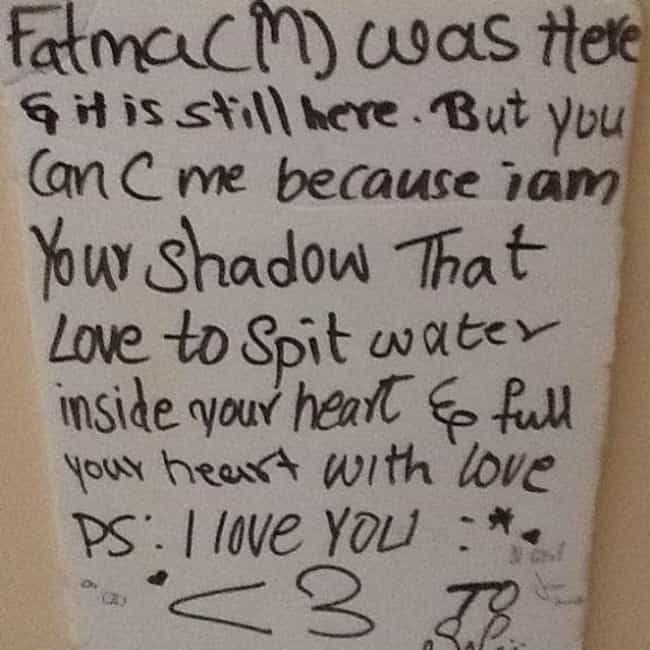 Simply The Breast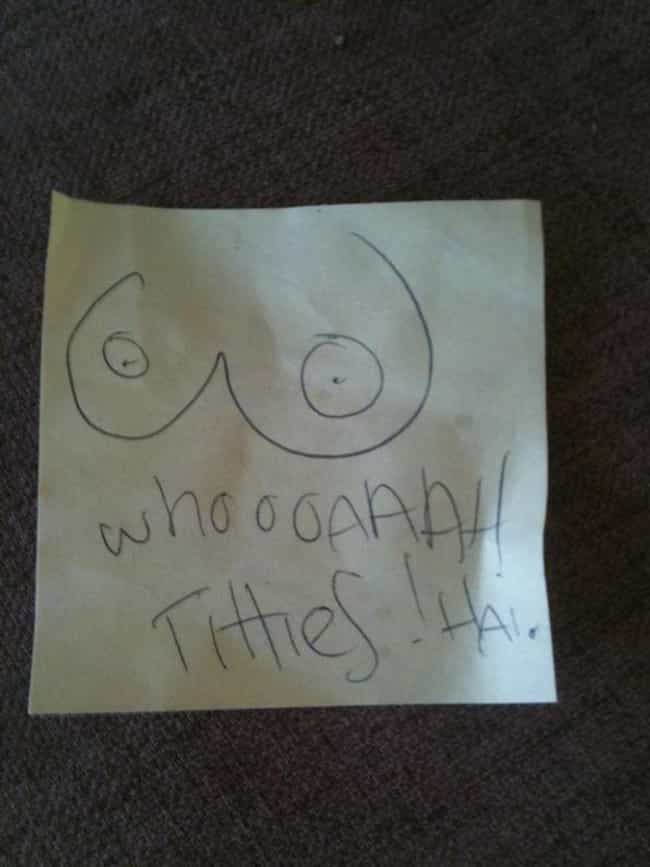 Mr. Clean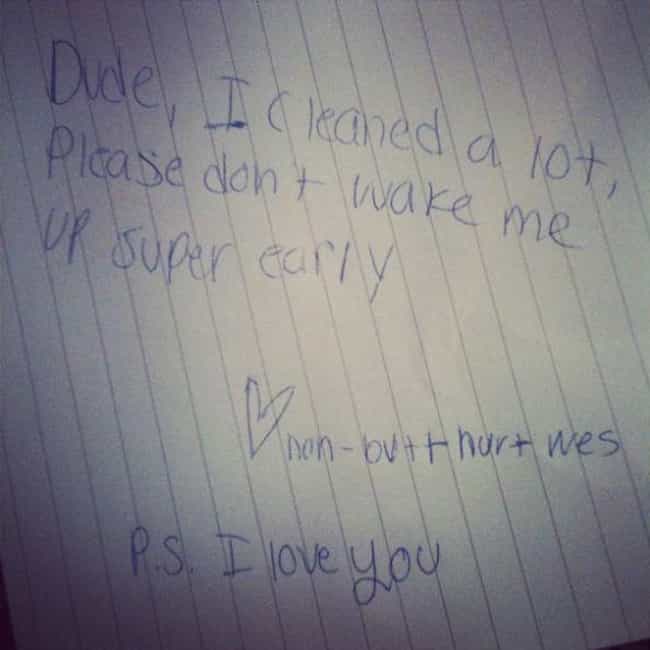 Step-By-Step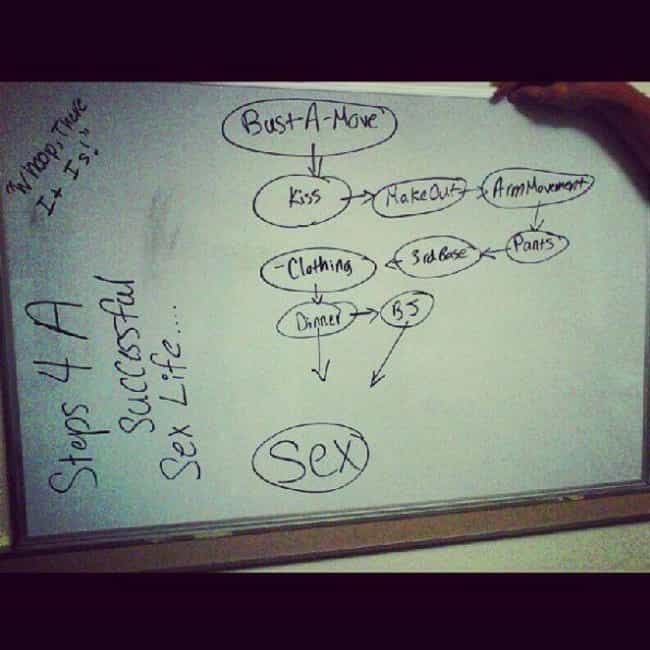 Jeff Who Lives At Home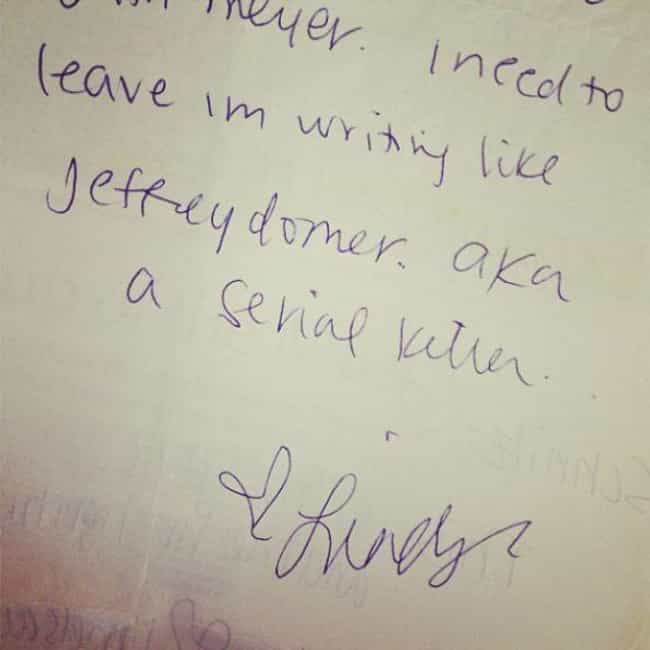 Suck On That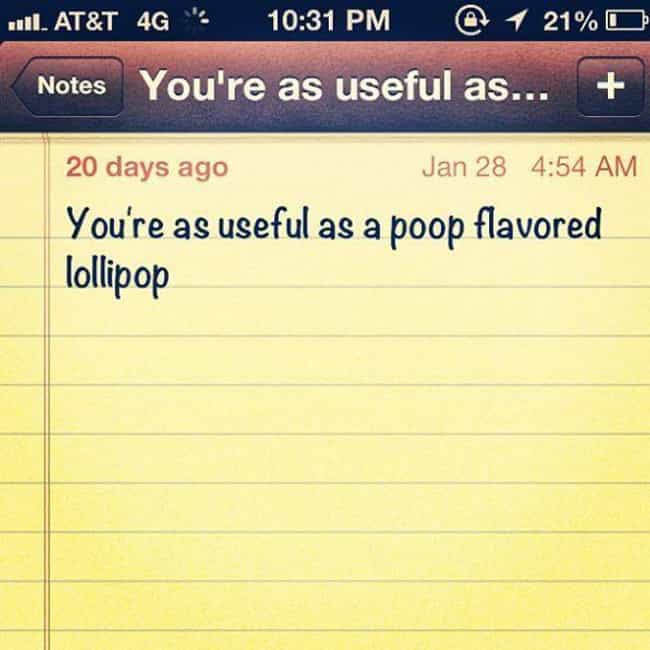 Keep Me Posted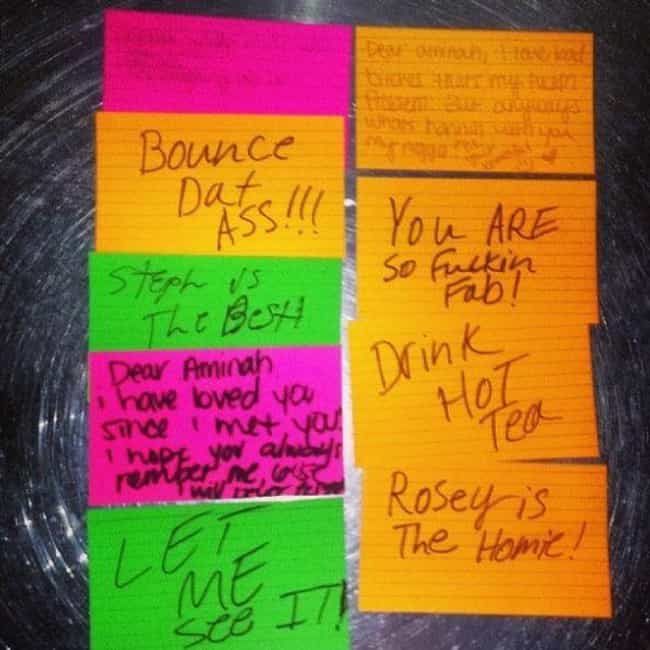 National Treasure 3