Commercials have been an integral part of our culture since the advent of TV and radio. There's a reason why Super Bowl commercials are almost as anticipated as the actual football game. Sometimes an ad line or specific promotional campaign just seems to land in a perfect, timeless way.
Whether it's Wendy's iconic "Where's the Beef?" campaign, or a new beer ad with the hottest celebrity, commercials have a way of ingraining themselves in our pop culture – even more so than some movies or TV shows.
So what happened to the famous faces from some of the most memorable advertising campaigns? You'll be surprised to learn where these actors are now.
The Little Girl From The Pepsi Commercials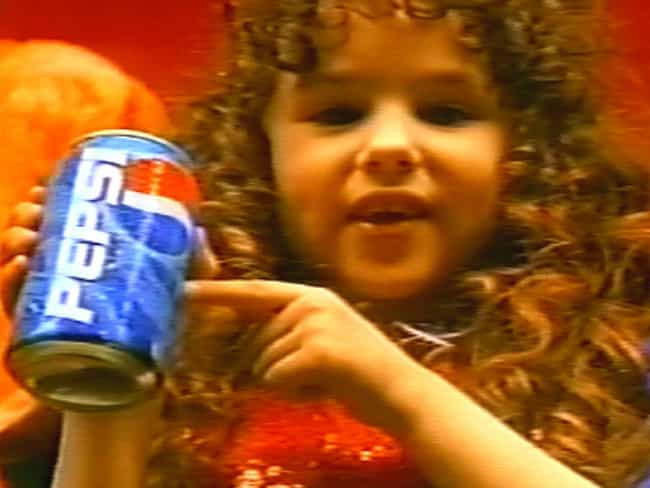 From the late 1990s to the early 2000s, viewers knew Hallie Kate Eisenberg as the adorable girl from the Pepsi commercials. Combining her adorable qualities with some serious spunk, Eisenberg charmed millions whenever she asked for a Pepsi.
Hallie Kate Eisenberg, Now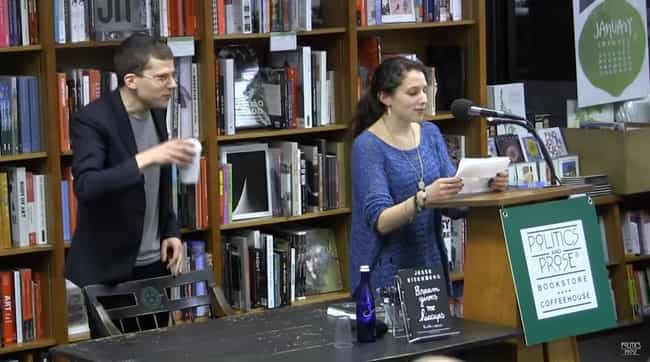 Eisenberg (pictured with her brother, actor Jesse Eisenberg) enjoyed a fairly successful career in movies and Broadway plays. After appearing in the 2010 indie, Holy Rollers, Eisenberg put her career on hold to attend college.
The Dr. Pepper Girl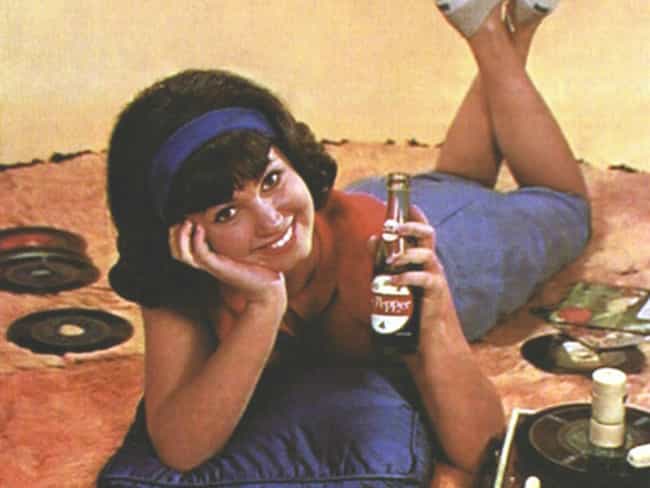 From 1963 to 1968, Donna Loren was Dr. Pepper's most prominent spokesperson. During her tenure, Loren promoted the company in print, TV, and radio appearances. She also performed live as a singer. She helped promote the brand alongside celebrities of the time.
This included stars such as Dick Clark, the Beach Boys, and more.
Donna Loren, Now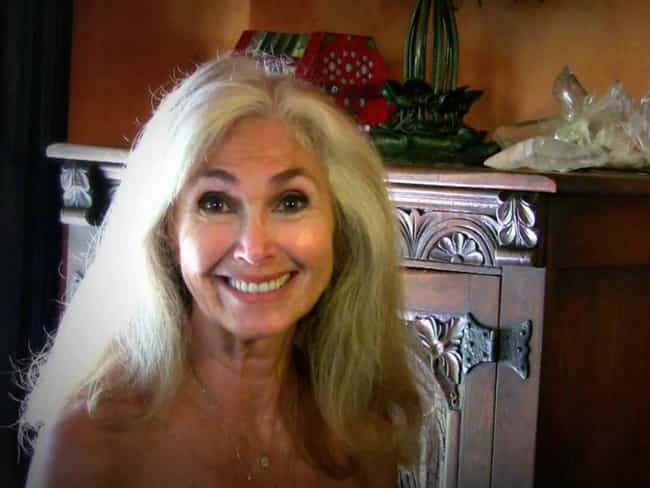 Now, Loren is working on her autobiography, and also periodically releases clips of her singing performances via YouTube.
The Guy From The GoDaddy Commercial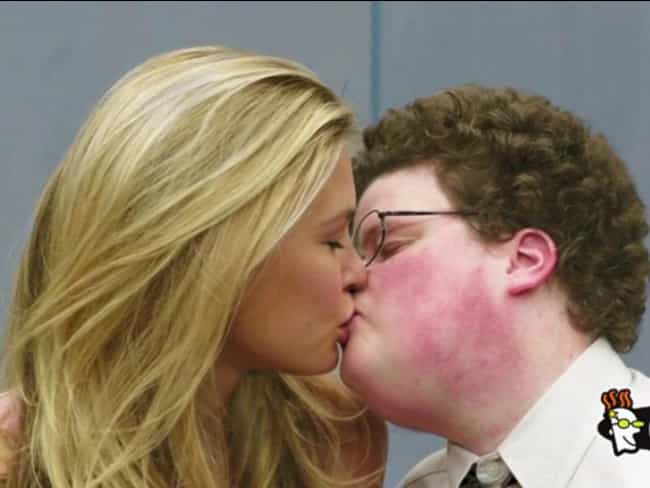 Jesse Heiman made millions of viewers' mouths drop when he appeared in GoDaddy's Super Bowl commercial in 2013. The commercial features him sharing an intimate kiss with supermodel Bar Refaeli as race car driver Danica Patrick watches.
Not only did the commercial send Heiman into the showbiz stratosphere for a few moments, but it also led to him kissing some other female celebrities, including Extra host, Maria Menounos.
Jesse Heiman, Now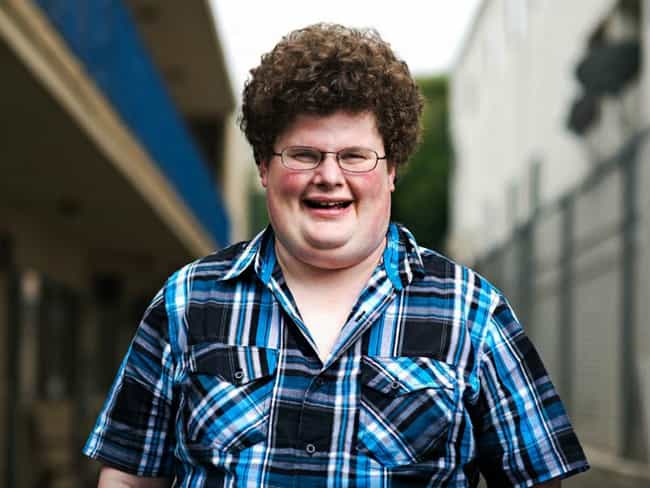 Now, Heiman continues to have a steady career in TV and movies, and has appeared in a large number of popular TV shows. He's also had roles in well-known films, including 2014's blockbuster comedy, Neighbors.
The Dell Dude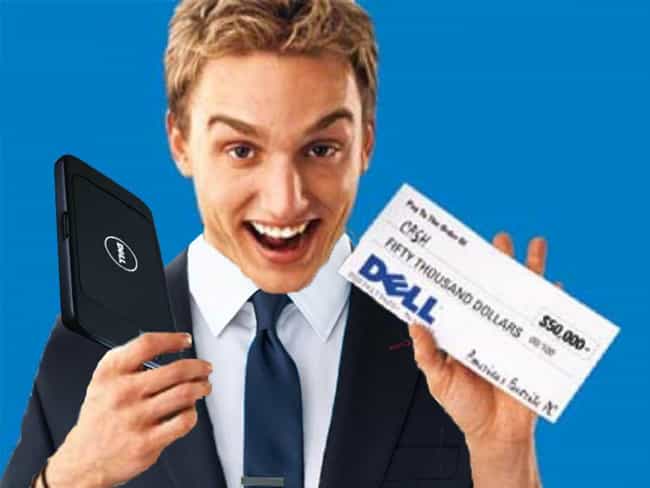 Hoping to target a younger demographic, Dell computers introduced Steven, a.k.a. the Dell Dude, one of the most iconic commercial characters of the early 2000s. Played by Ben Curtis, the goofy teen was often seen in Dell commercials persuading other characters to buy the brand's products.
Ben Curtis, Now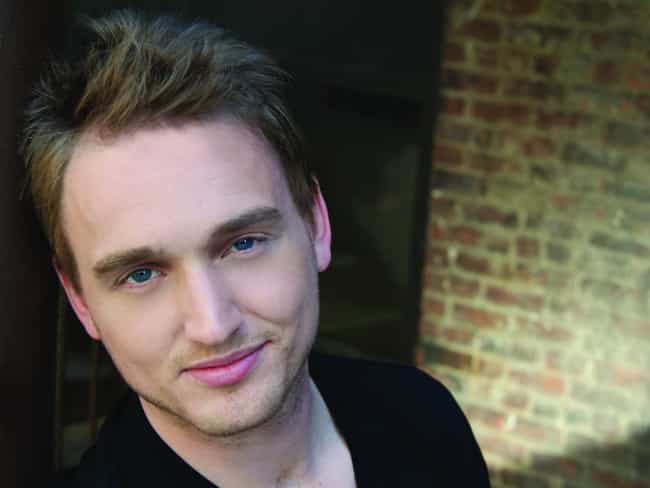 Following an arrest for possession of marijuana in 2003, Curtis' career took a slight downturn. Although he's appeared in some films and plays since then, he hasn't achieved the same level of success as some of his fellow commercial actors.
In 2015, he landed a recurring role on Adult Swim's The Jack and Triumph Show, playing a twist on his iconic Dell Dude character.
The Human Representation Of A PC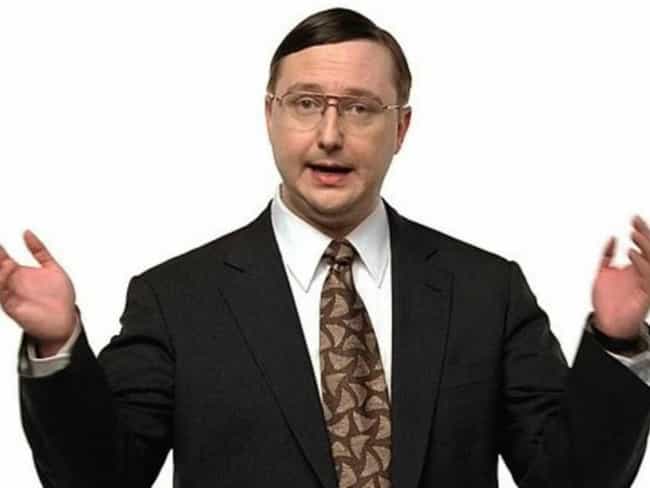 Appearing in a series of Apple ads from 2006 to 2010, John Hodgman played a personal computer in human form alongside Justin Long's personified Mac. In the commercials, the two debate who's better at certain things.
While Apple unsurprisingly wins most of these exchanges, it's Hodgman's charm that truly makes the ads work.
John Hodgman, Now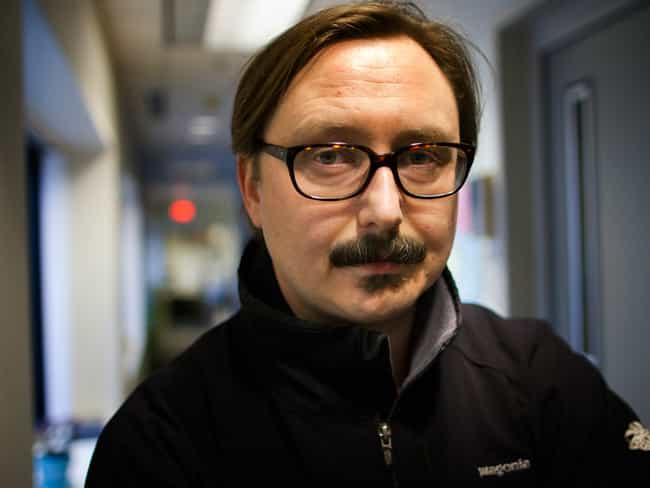 Since then, Hodgman has gone on to have a very successful and diverse career, diving into the acting, writing, and comedic worlds.
The Guy From Those 7up Commercials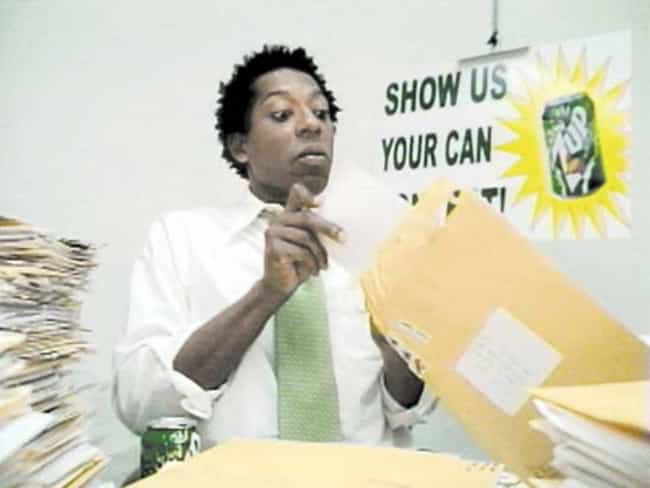 From 1999 to 2002, Orlando Jones played a fake spokesperson for 7up, appearing in several iconic commercials, including the beloved "Show Us Your Cans" ad.
Orlando Jones, Now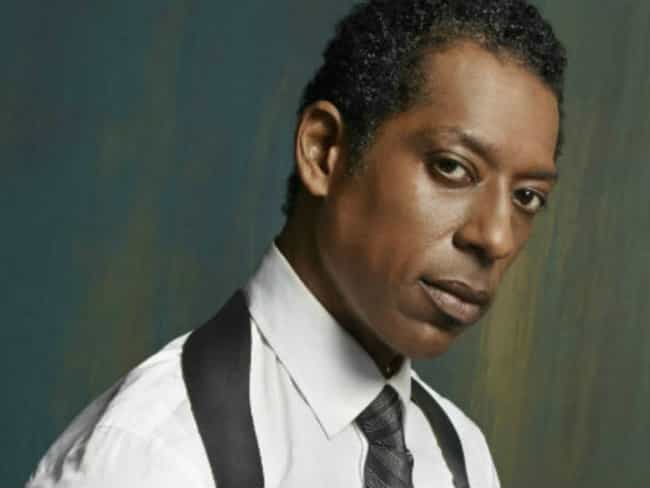 Jones has since went on to a successful film and television career. His role in Sleepy Hollow, along with memorable parts in other shows and movies, has made him a well-known name in the cult fan community.
The Pine-Sol Lady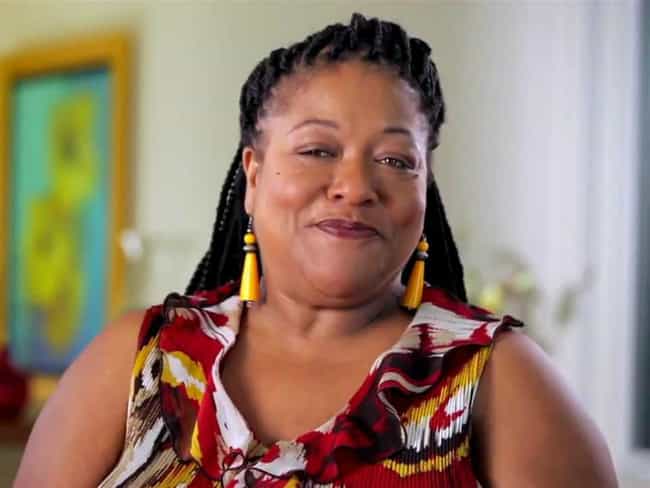 Diane Amos has been the Pine-Sol Lady since 1993. For over 20 years, she's been a knowledgeable and relatable spokesperson for the cleaning product, helping to make it a household name.
Diane Amos, Now
Diane has maintained her role as the Pine-Sol Lady for over 20 years, while also finding steady work in television and film. She's also a stand up comedian, and works periodically on stage plays.
The Snapple Lady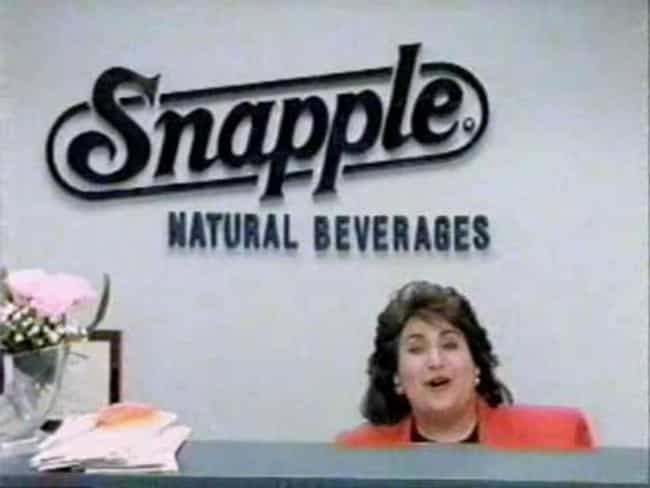 As a real-life Snapple employee, Wendy Kaufman took it upon herself to answer fan letters. The beverage brand quickly capitalized on her good nature and quirky personality, making her brand ambassador. In a series of commercials, Kaufman would pop up over the Snapple reception counter, saying she had received a fan letter – and then bring the actual fan on screen.
Her energetic, fun, and lovable personality helped boost sales of the drink in the 1990s.
Wendy Kaufman, Now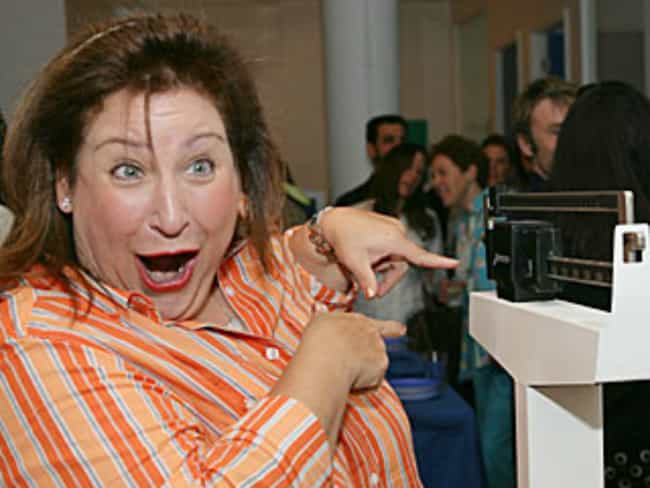 Kaufman left Snapple in 2008 after Cadbury Schweppes (Snapple's parent company) offered her a contract that she called "one-sided and worth nothing." Looks like the Snapple Lady has held onto her signature wit and sass, after all.
Kevin Butler, The PS3 Executive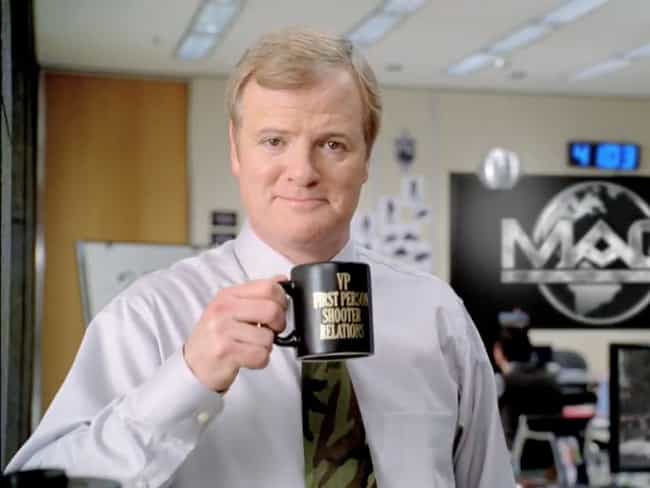 From 2009 to 2011, Jerry Lambert played the role of Kevin Butler, a fictional Sony executive intent on proving why PlayStation 3 is the best choice in every category imaginable. With his deadpan comedic delivery in the "It Only Does Everything" campaign, Butler became a likable and fun "representative" for the gaming console.
Jerry Lambert, Now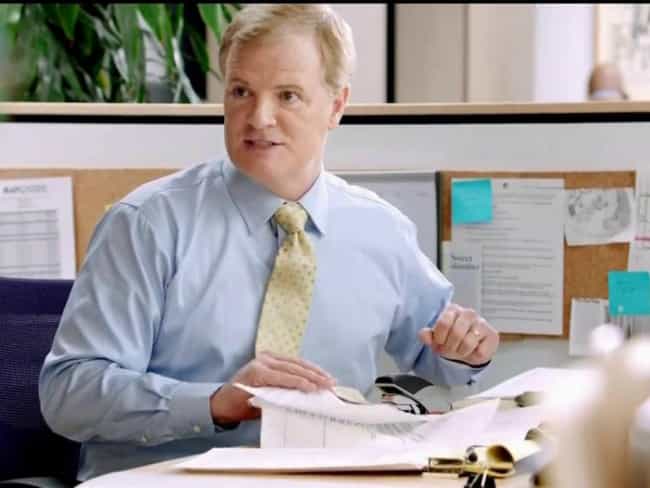 In 2012, Sony sued Lambert for trademark infringement after appearing in a Bridgestone commercial featuring the Nintendo Wii. The two parties settled months later, with Lambert agreeing to not appear in any video game promotions for the next two years.
Today, Lambert continues to work as an actor, appearing in films like 2014's Horrible Bosses 2.
That Crazy Slim Jim Guy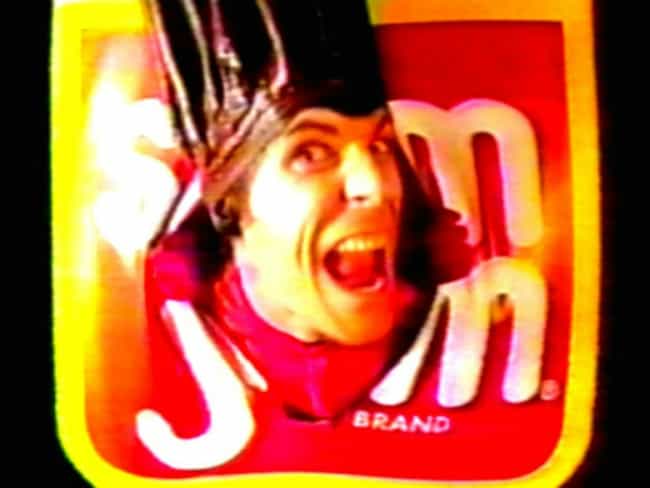 Demetri Goritsas brought new life to the Slim Jim brand in the 1990s, playing a human version of the meat snack with the edgy catchphrase, "Eat Me!" Whether you loved the ads or hated them, the Slim Jim guy was an ubiquitous presence on TV in the 90s.
Demetri Goritsas, Now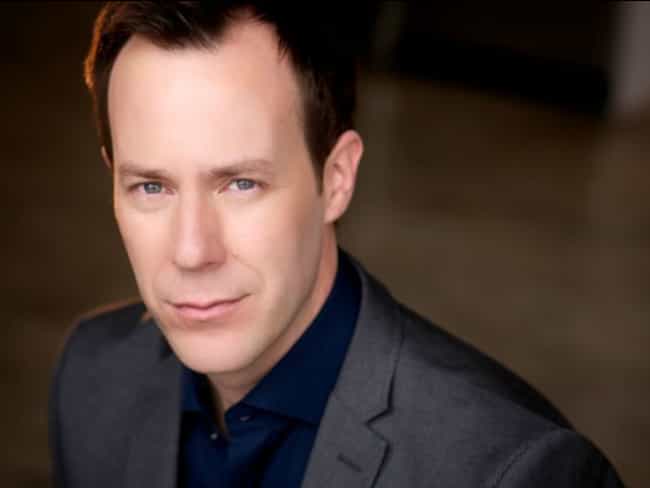 Nowadays, Goritsas continues to pursue a career in acting, and has appeared in several small film and TV roles, including a part in Snowden.
The Isuzu Pitch Man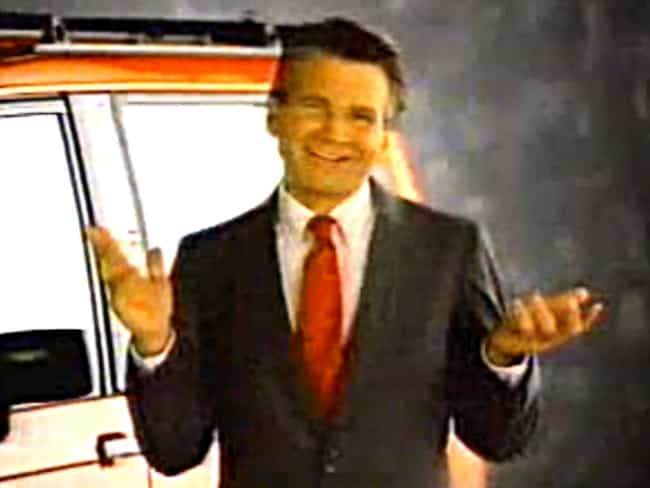 David Leisure played the fictional pitch man, Joe Isuzu, in Isuzu's North American promotional campaigns from 1986 to 1990, and again from 1999 to 2001. Promoting the car brand through a humorous combination of lies and hyperbole, Joe Isuzu was definitely one of the most interesting commercial characters of the time.
David Leisure, Now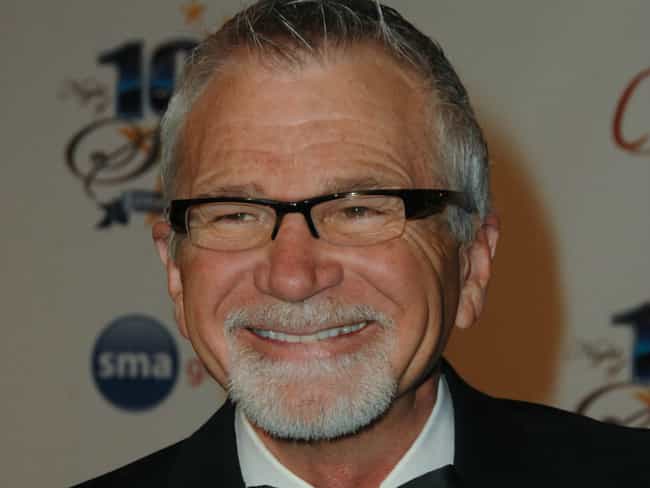 Leisure has had a fairly stable career throughout the years, with numerous film credits and recurring roles in several soap operas.
Mikey From The Life Cereal Commercials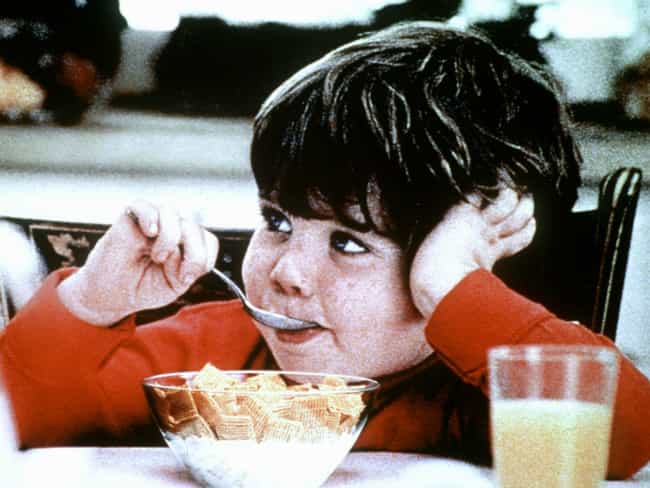 Little Mikey was downright adorable in the Life cereal commercials. Playing on the stereotype of kids being incredibly picky eaters, the classic 1972 commercial featured the notoriously hard-to-please Mikey enjoying a bowl of Life cereal, much to the surprise of his older brothers.
The ad was so beloved that it stayed in regular rotation for over 12 years.
John Gilchrist, Now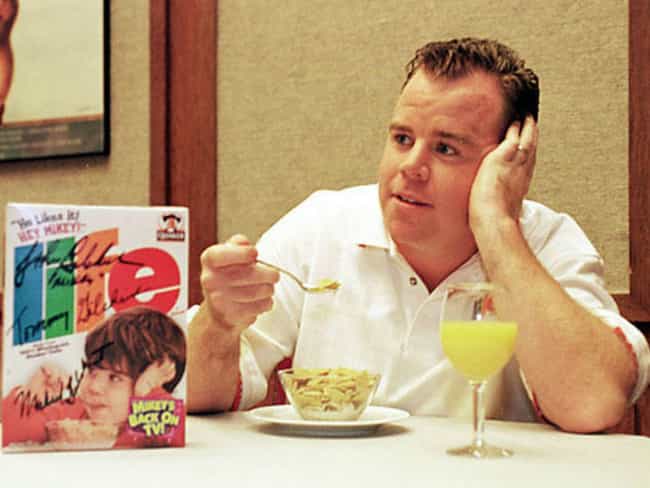 Despite rumors that he died from eating a combination of Pop Rocks and soda, John Gilchrist is alive and well. In 2012, he became the director of media sales for the MSG Network. He claims to have no recollection of actually filming the iconic commercial.
The Orbit Gum Girl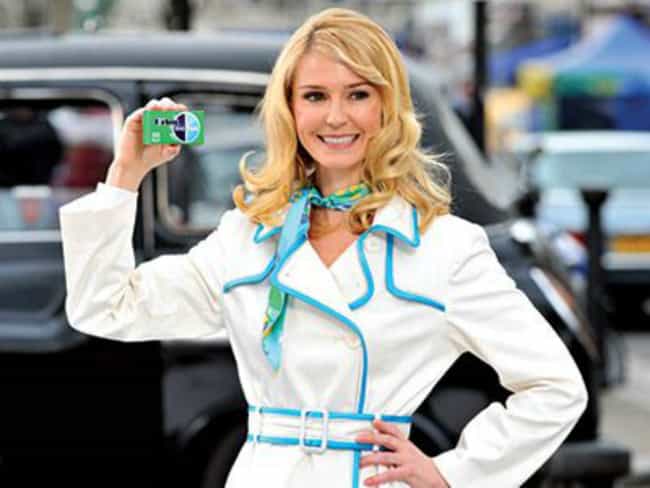 Vanessa Branch worked as the Orbit Gum Girl from 2006 to 2010. Each ad featured the actress in a clean, white dress, surrounded by dirty environments and characters. The commercials usually ended with Branch saying the gum would clean your teeth "no matter what".
Vanessa Branch, Now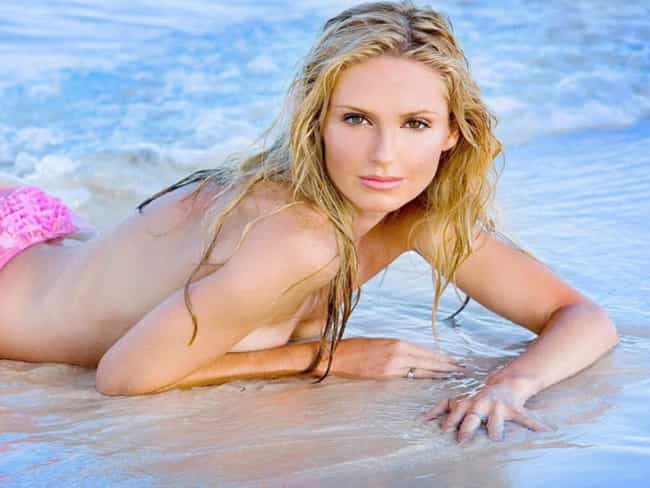 Branch was eventually replaced by Farris Patton as the Orbit Gum Girl in 2010. Today, she continues to focus on her modeling and acting career, which has included short stints in several popular TV shows, and a small supporting role in the Pirates of the Caribbean franchise.
The Test Man from Those Verizon Commercials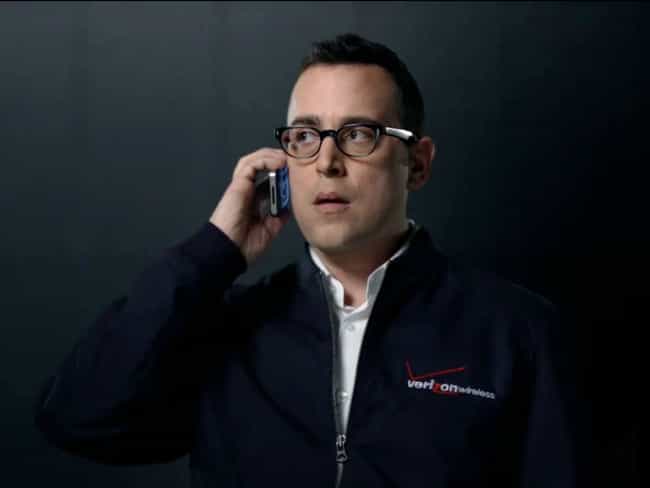 Paul Marcarelli played the Verizon "Test Man" from 2002 to 2011, usually appearing in busy locations on the phone, asking the person on the other end whether they could "hear him now." The commercials were meant to promote Verizon as the best phone company with the most cellular coverage in the nation.
The running gag and Marcarelli's consistent character helped bring a familiar identity to the brand.
Paul Marcarelli, Now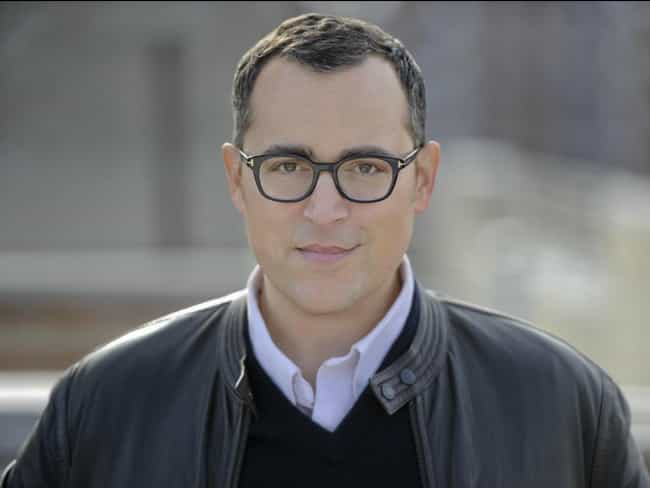 Marcarelli's contract with Verizon ended in 2011. In 2016, Marcarelli became spokesperson for rival cell network Sprint, and even appears in a commercial with real-life husband Ryan Brown.
The T-Mobile Girl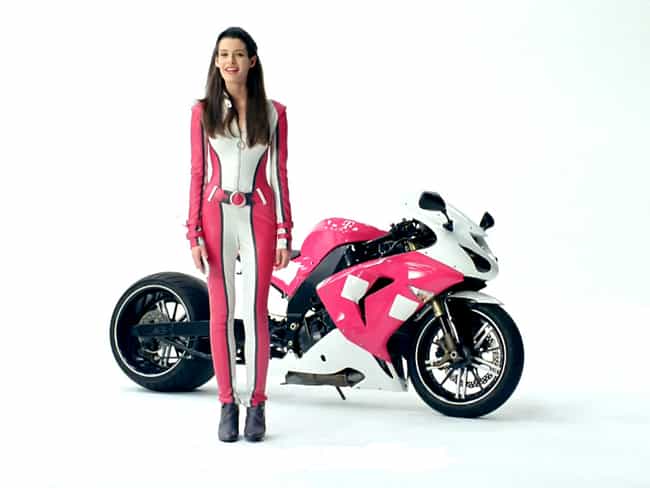 Carly Foulkes became the T-Mobile Girl in 2010. The Canadian-American actress appeared in several commercials for the brand, often dissing the iPhone 4. Her looks and adorable personality earned her many fans, even when her character transitioned from pink and white sundresses to leather jackets and a motorcycle.
Carly Foulkes, Now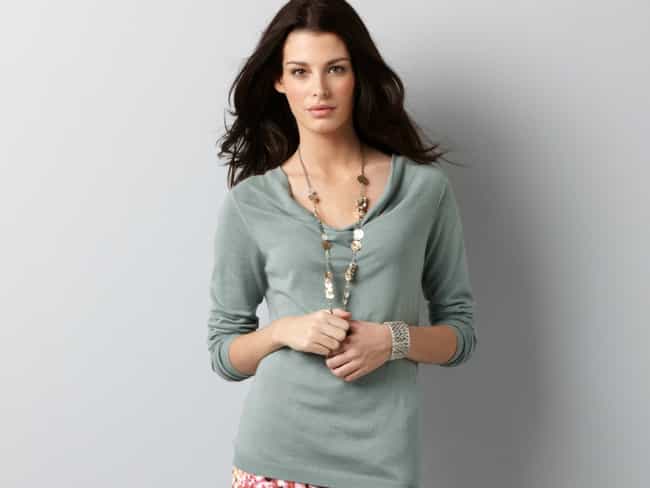 Foulkes's relationship with T-Mobile ended in 2013. Since then, Foulkes has continued to pursue her acting and modeling career, and has appeared in several film shorts.
The Crazy Target Lady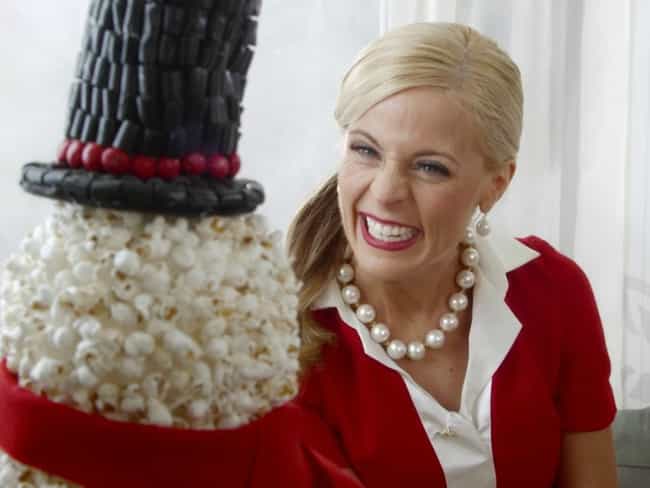 Maria Bamford starred as a zany Target shopper in a series of commercials during the 2009-2010 holiday season. Her outsized personality made the campaign a fun addition to the usual holiday commercial craze.
Maria Bamford, Now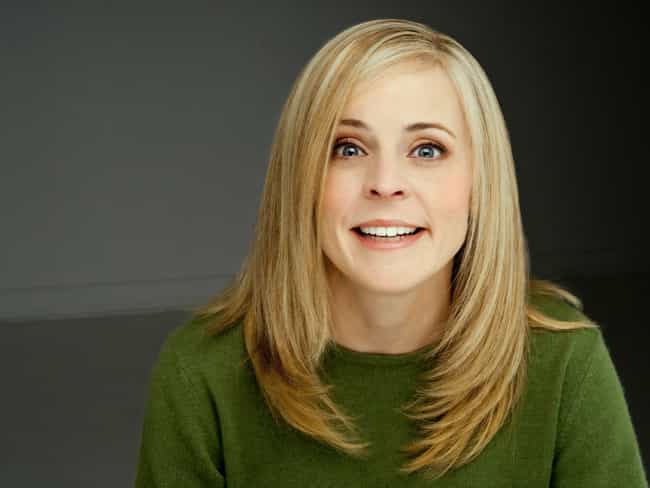 Bamford's time as the Target Lady didn't last long, but she has continued to have a successful acting and stand-up career, creating a comedic style and tone completely her own. We only got a glimpse of Bamford in her Target commercials, but she definitely left a memorable impression.
The 'It's Not That Complicated' AT&T Guy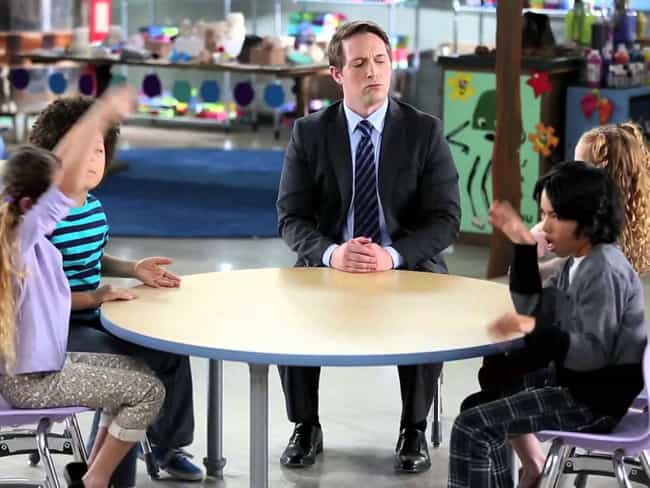 We all remember those "It's Not That Complicated" commercials from AT&T, featuring Beck Bennett as some kind of focus group leader. In each commercial, he interviews children on different topics regarding the brand, highlighting how kids manage to see through the superfluous details to find the basic truth in anything.
Beck Bennett, Now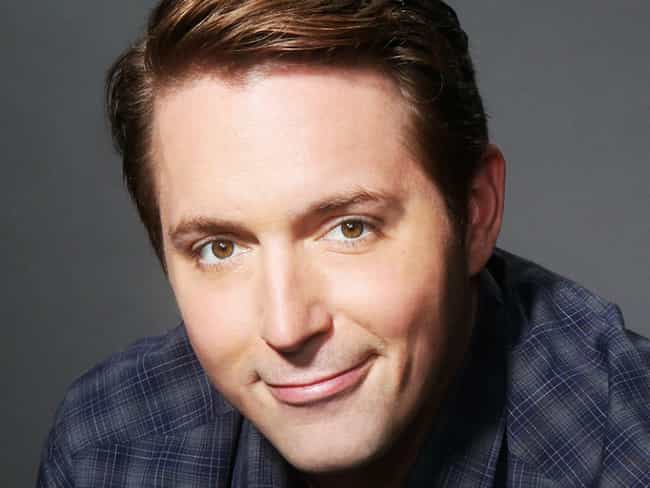 Since the AT&T ads, Bennett has not only flourished as a comedic voice, but also become a recurring cast member on Saturday Night Live.
The Most Interesting Man in the World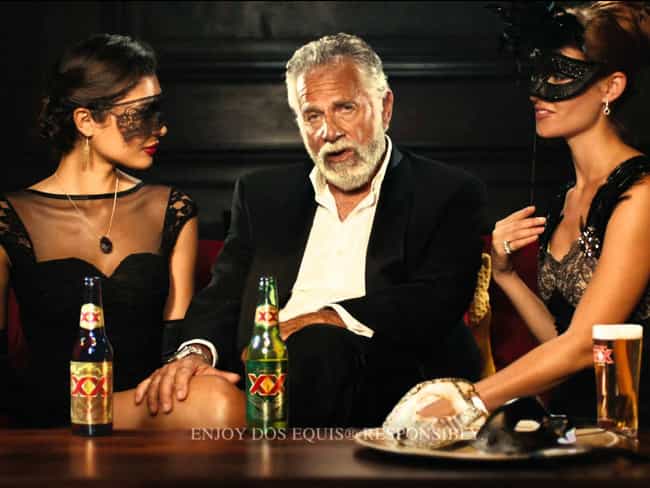 Jonathan Goldsmith promoted Dos Equis beer for nearly 10 years between 2007 and 2016. Usually surrounded by beautiful women, the so-called "Most Interesting Man in the World" would discuss his over-the-top adventures – and also the importance of Dos Equis in his life.
The Most Interesting Man in the World became a pop culture phenomenon, resulting in countless copycats, parodies and memes.
Jonathan Goldsmith, Now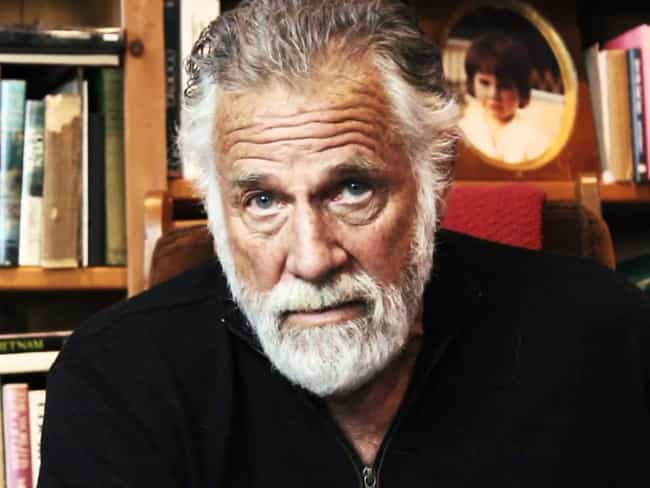 Goldsmith is an accomplished actor and talent outside of the Dos Equis promotions, and has continued to lead a successful TV career throughout the years.