No matter where you are when it happens, it always makes getting money back more fun when you're greeted with hilarious money art drawn right over the face of your favorite green-faced historical figure. Money art is all the rage these days, with quick-witted artists who have the perfect canvasses sitting right in their wallet.  
Whether the artist has used dollar bill art to dress up George Washington, or to have a little fun with old Abe Lincoln, these artists have created some of the most hilarious money drawings of all time. From celebrity portraits to politically incorrect drawings, these funny money artists have made laugh-out-loud hilarious additions to ordinary bills. Vote up the funniest money art below, and be sure to let us know what you think in the comment section. 
Let's Paint a Happy Little Serial Number in the Corner Here to Prevent Counterfeit. Isn't That Pleasant?
This Murray-fication Actually Doubled This Five Dollar Bill's Value. True Story.
Even the Terminator Couldn't Protect Abe from John Wilkes Booth
The Good, the Bad, and the Five-Spot.
Beetlejuice, Beetlejuice, Beetlejuice
Washington Is the Hero Gotham Deserves, But Not the One it Needs Right Now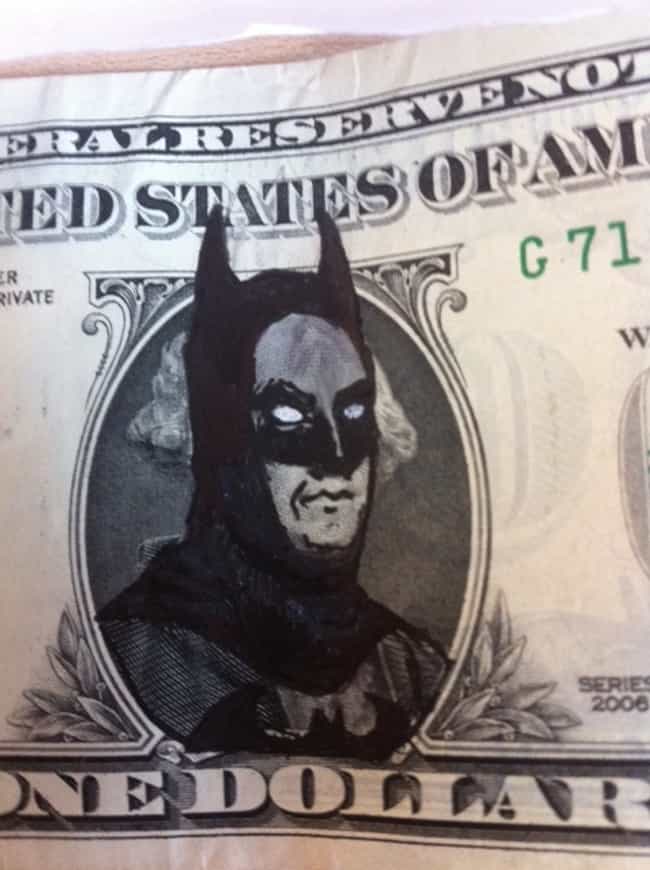 It Was Only a Matter of Time Before Ronny McD Got His Own Currency.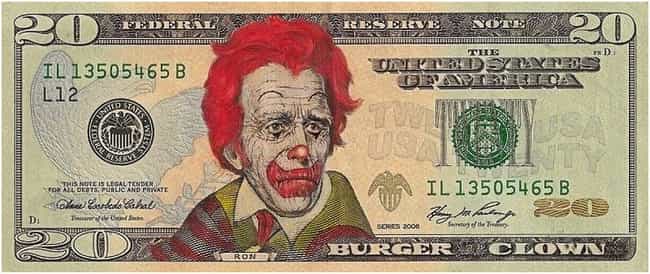 The Electric Kool-Aid Acid Test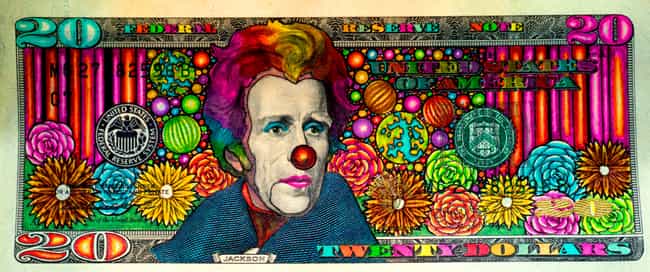 Fore Score and Seven Years Ago in the Front, Party in the Back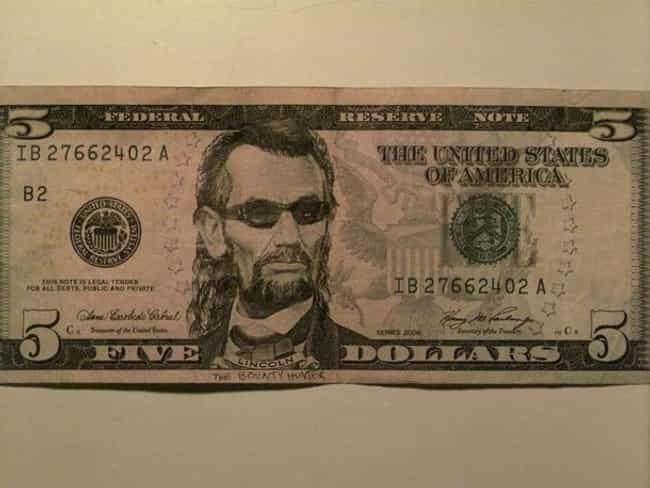 It's the Headless Washington!
Want a New iMac? That'll Be Twelve Steve Jobs Dollars, Please.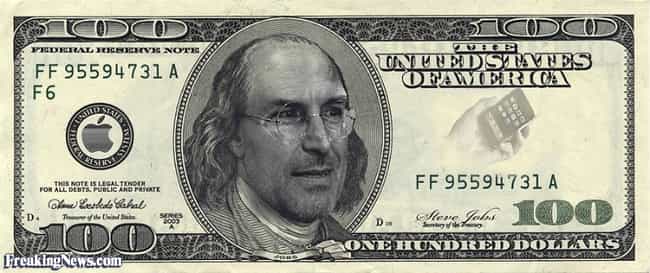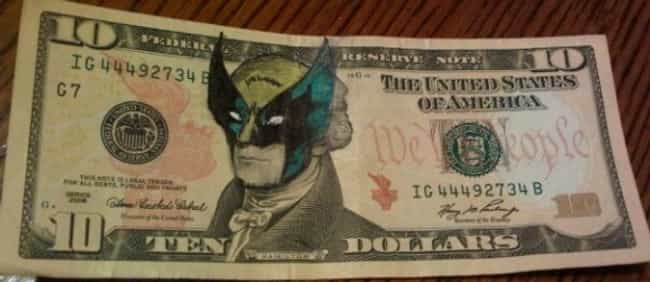 Give in to the Power of the Dark Side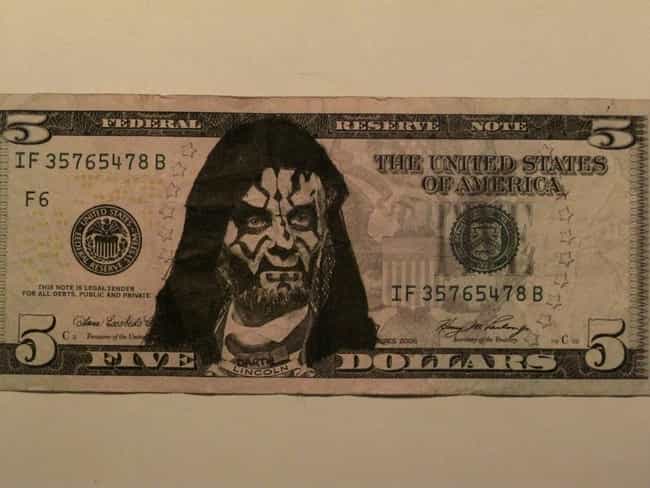 Previously, at the Thunderdome…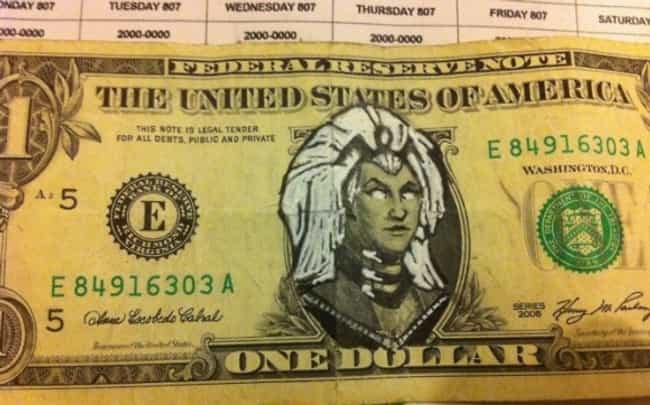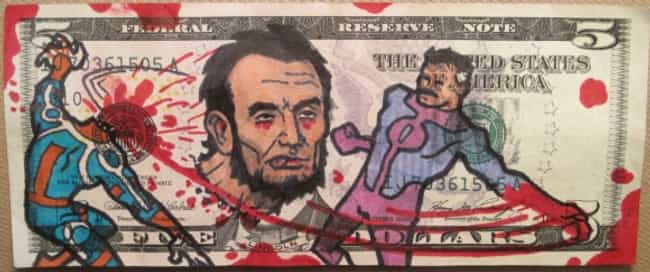 Who Wants to Go See Black Sabbath This Weekend? Anybody?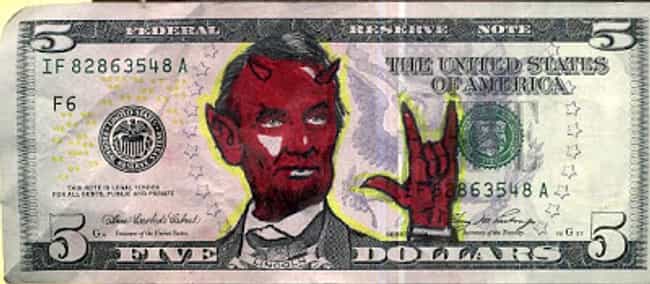 "Torn: Legacy Is the Best Movie of All Time." – Abraham Lincoln, circa 2010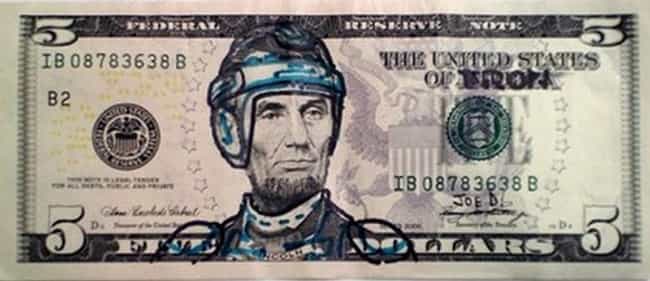 Every Time You Chop Down a Cherry Tree, You Have to Tattoo a Teardrop on Your Cheek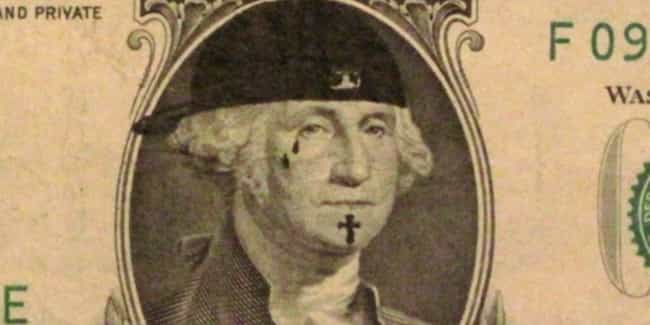 Maybe He's Born with It, Maybe It's Maybelline