There's definitely a correlation between getting drunk and all of a sudden feeling the incredible need to shower your friends with drunk texts. Before you know it, you've texted just about everyone you know and very little to none of what you've typed has made any sense at all. This is a collection of some of the best drunken nonsense texts you'll ever see. Whether it's the booze or the autocorrect talking the end result remains the same. And that result is often a baffling collection of words that looks more like an encrypted code than anything resembling a coherent story.
Here you'll find a wonderful array of funny texts from drunk people as they keep their friends and family up to date with their drunken antics. All of the tropes of drunk texts are represented here. The overly enthusiastic declaration of love, the not so stealthy drunken denial, and of course the random announcement of shameless intoxication.
When Your Typist Starts Inserting His Own Commentary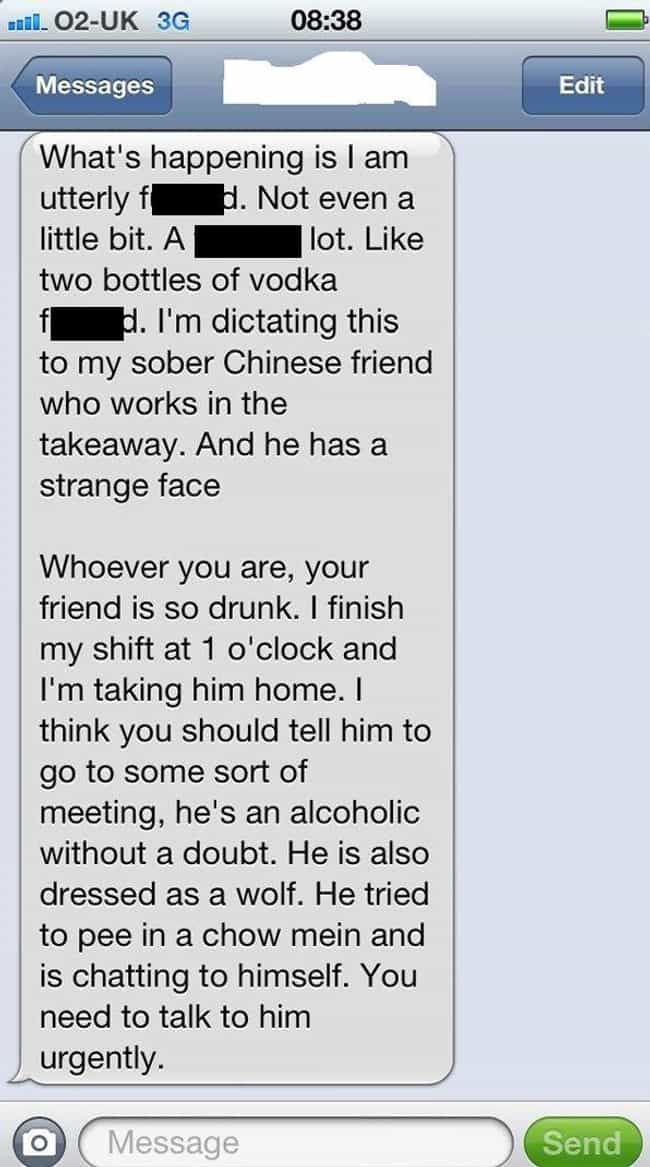 You Know You're Drunk When You Lose the Ability to Announce It via Text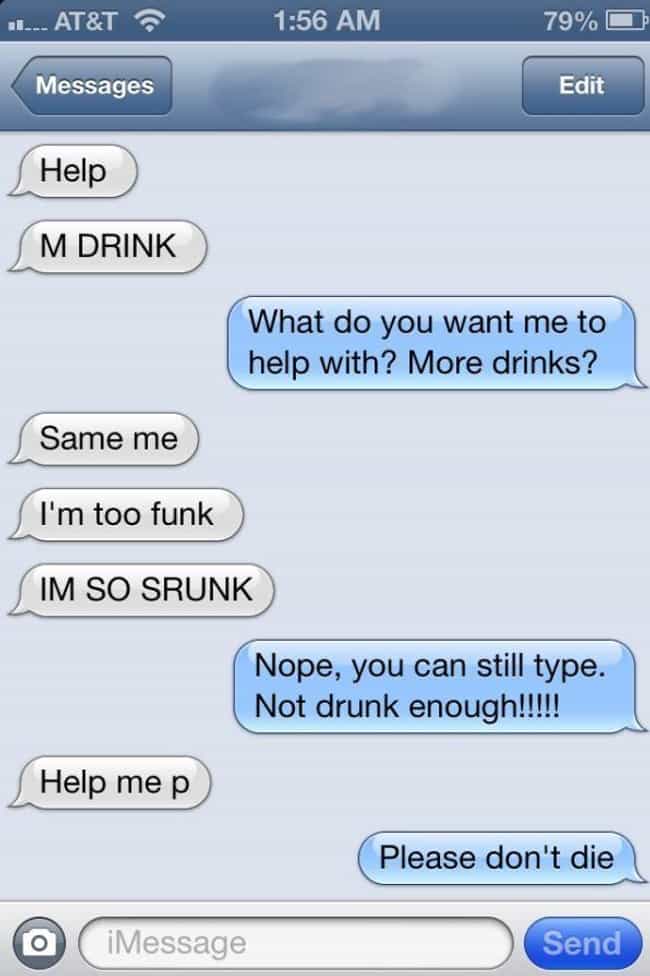 When Drunk-You Becomes a Master of the Metaphor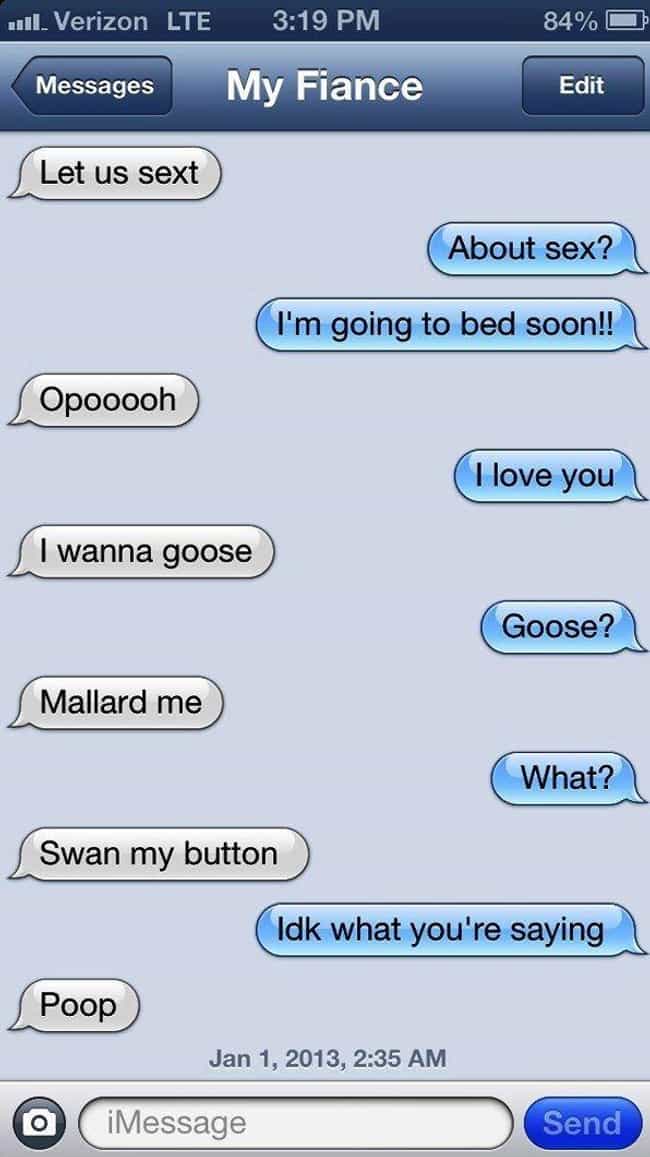 When Your Friend is Either Puking, in the Car, or Puking in the Car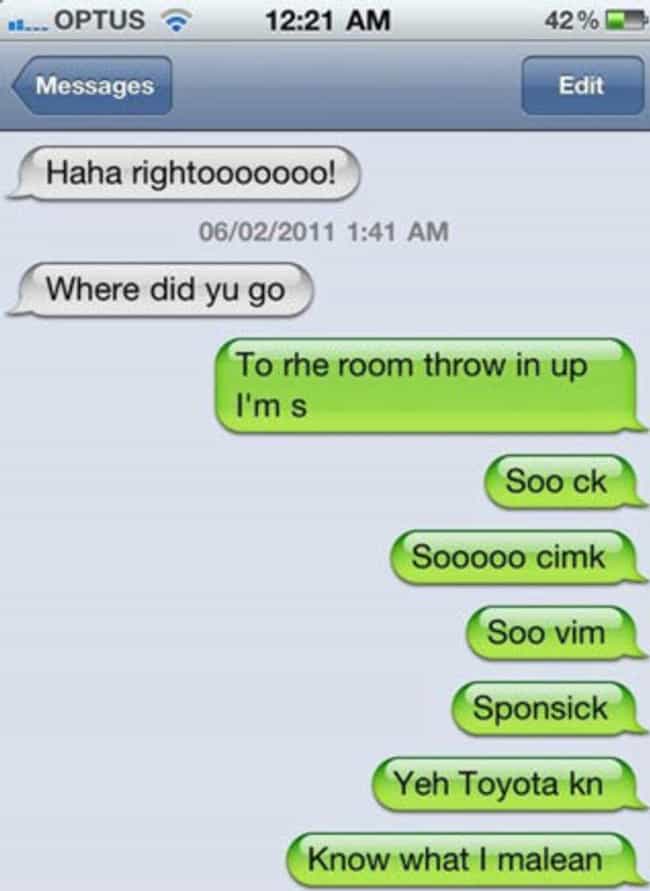 The Long Lost Gospel of Harry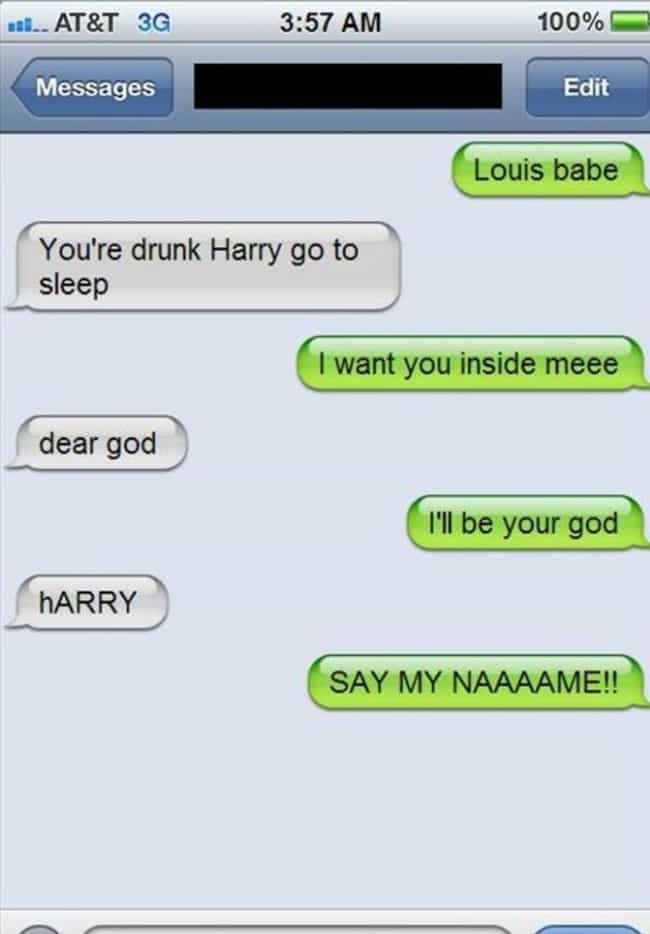 Sometimes It's Best Not to Ask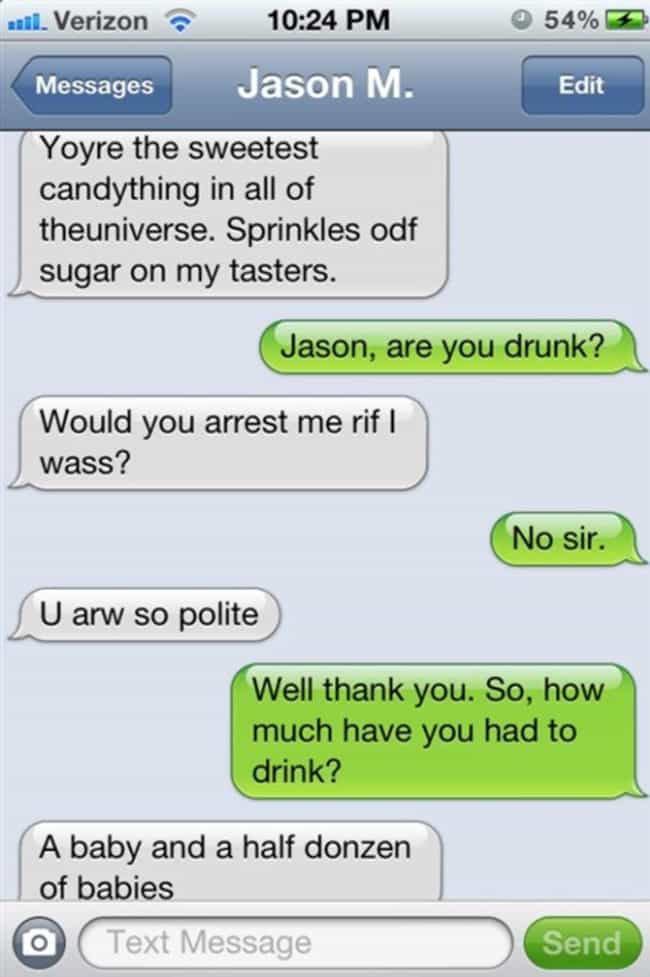 When You Realize You've Been Injured in the Line of Duty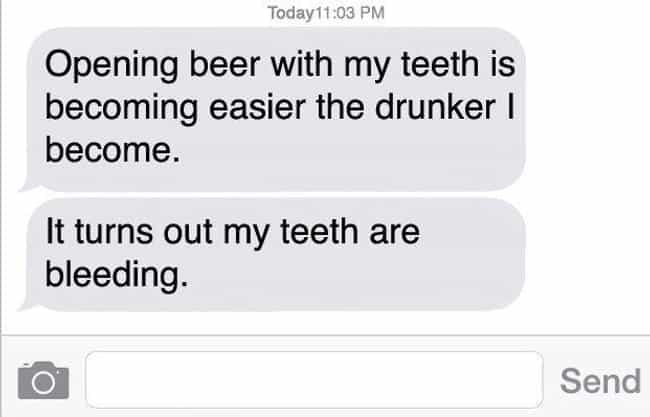 How to Know He's a Keeper: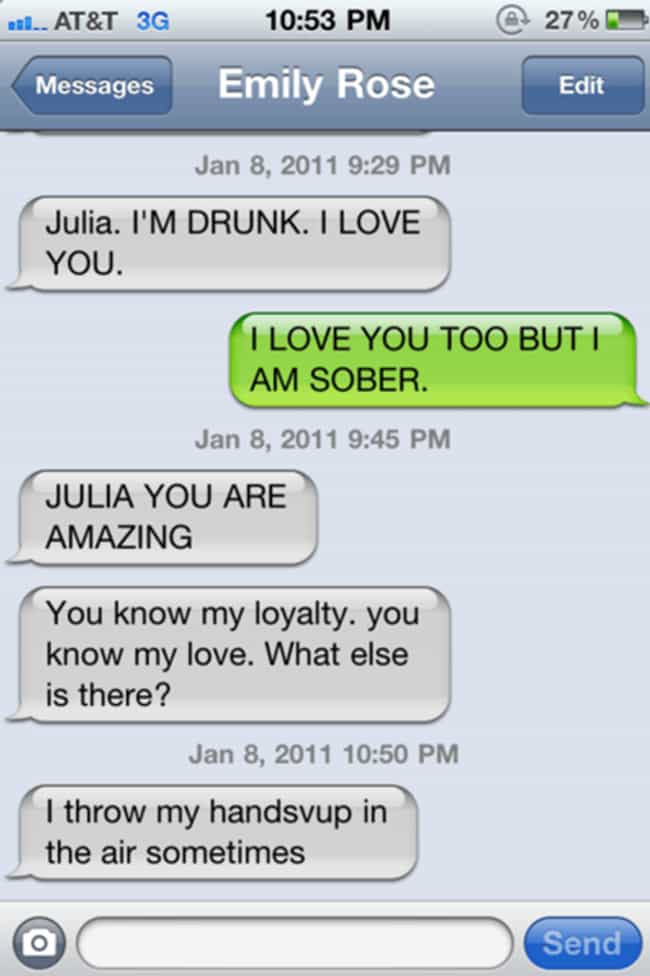 Cracking the Code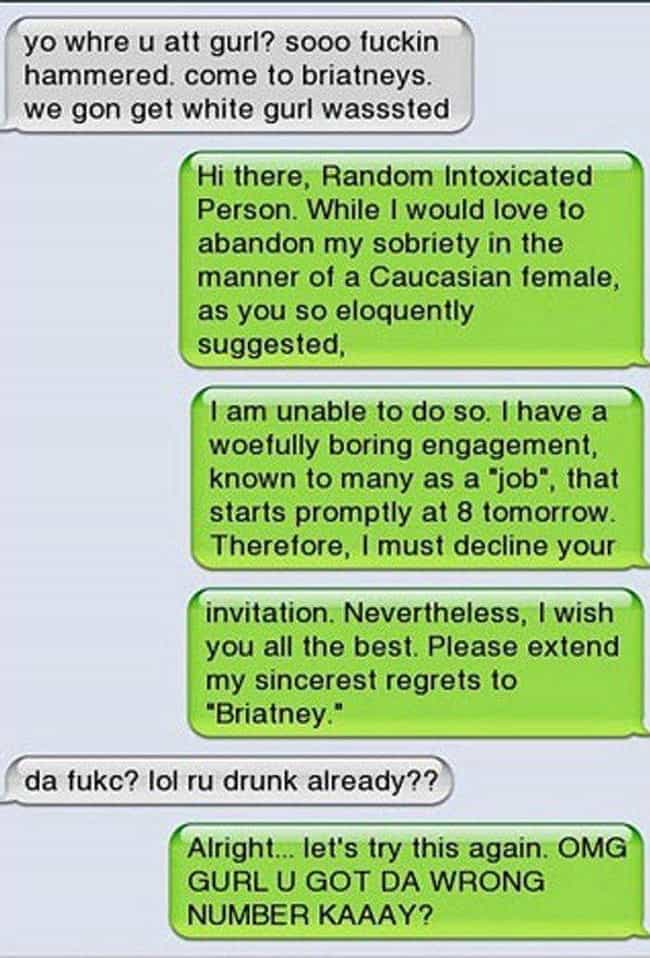 Invest in a Liquor Safe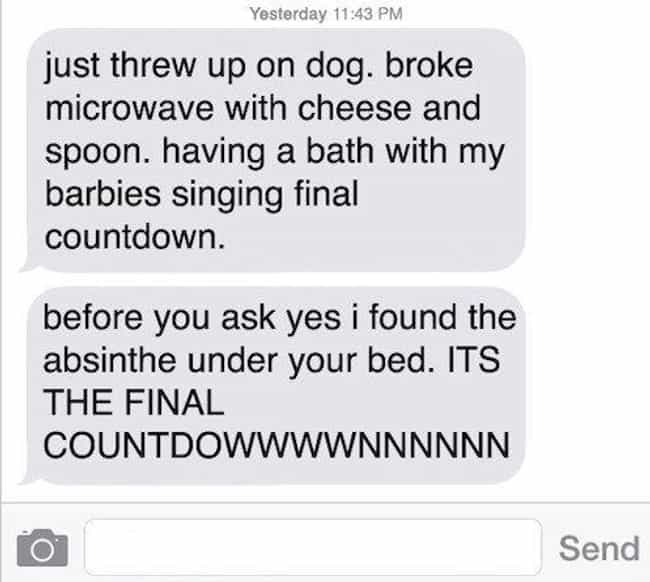 Straight Up Thuggin'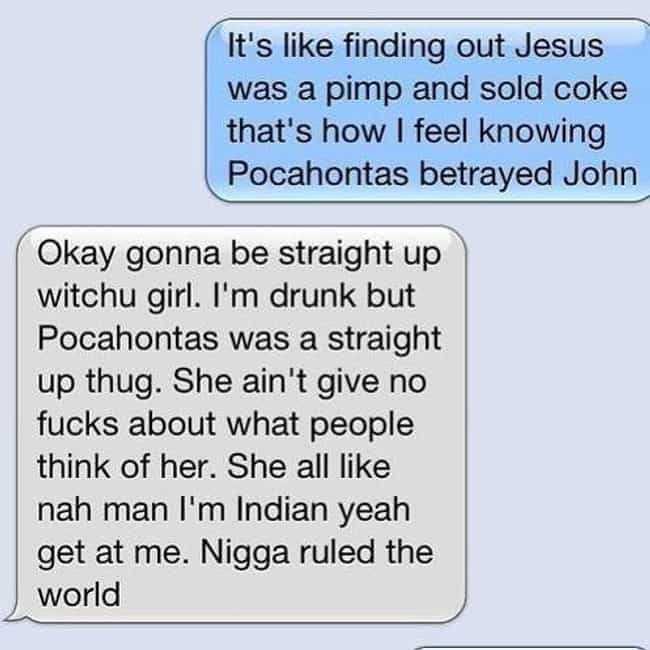 Nobody Really Needs Vowels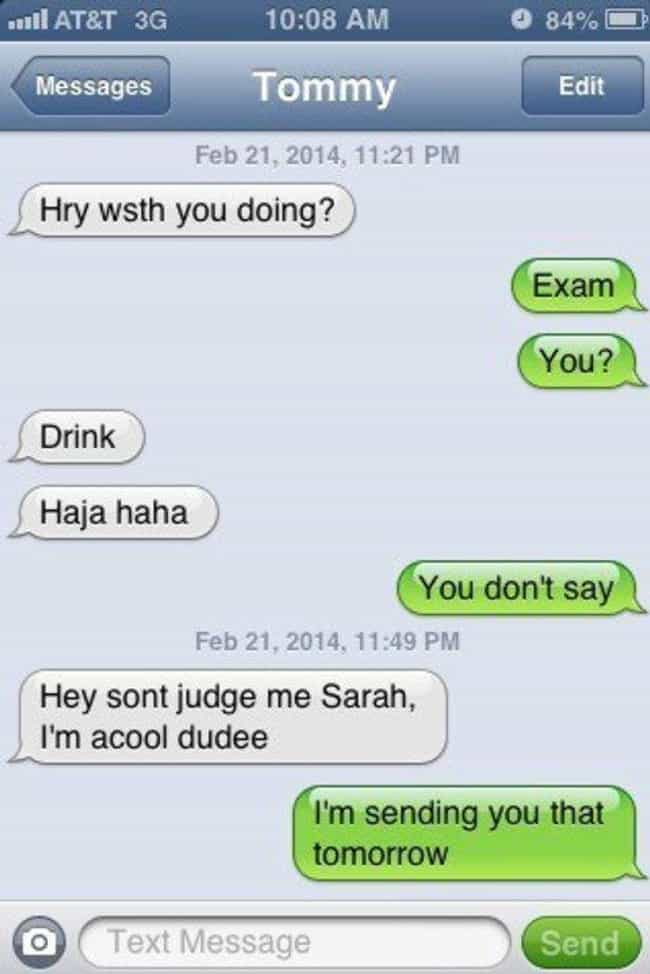 Seems Like They Have a Glowstick Now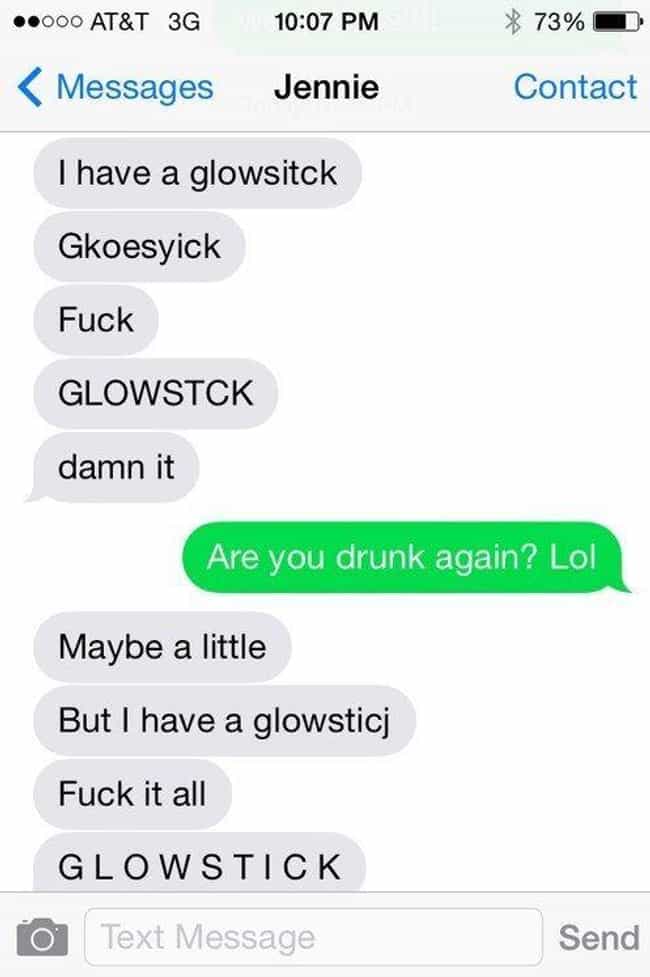 Time Stamps Tell the Real Story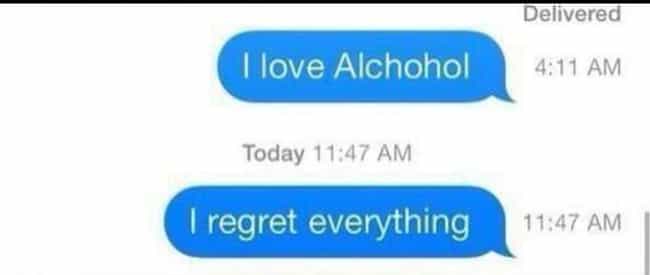 Add to List of Things to Not Lick

Become the Dolphin. Live the Dolphin.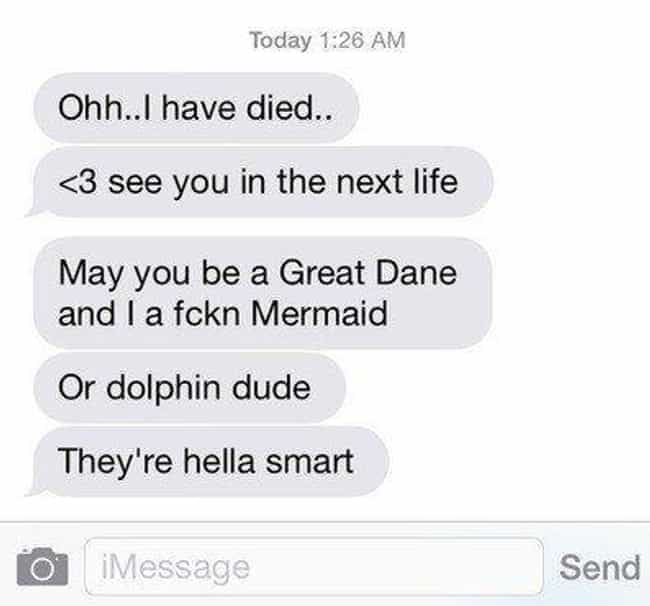 You Have It Twisted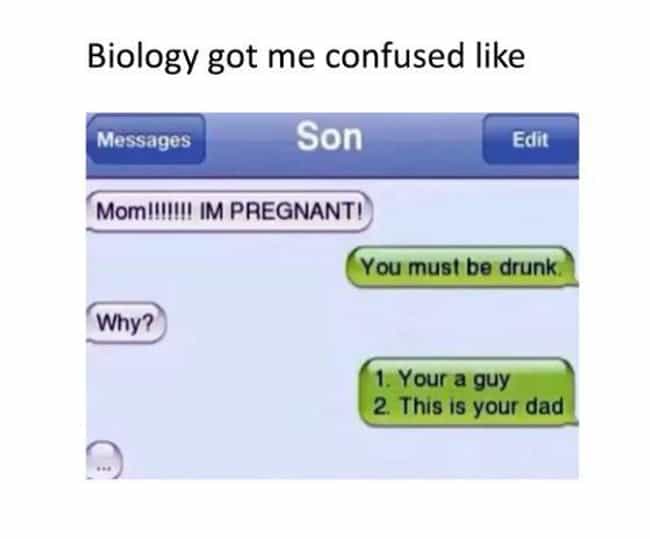 There Are Claws in Your Future…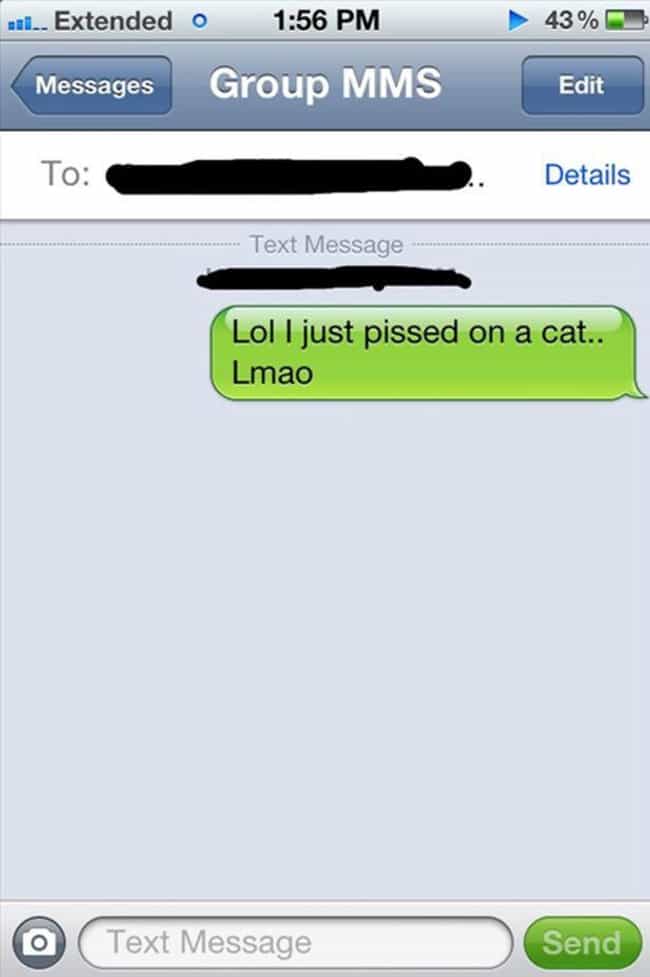 Dinner with Family Is Important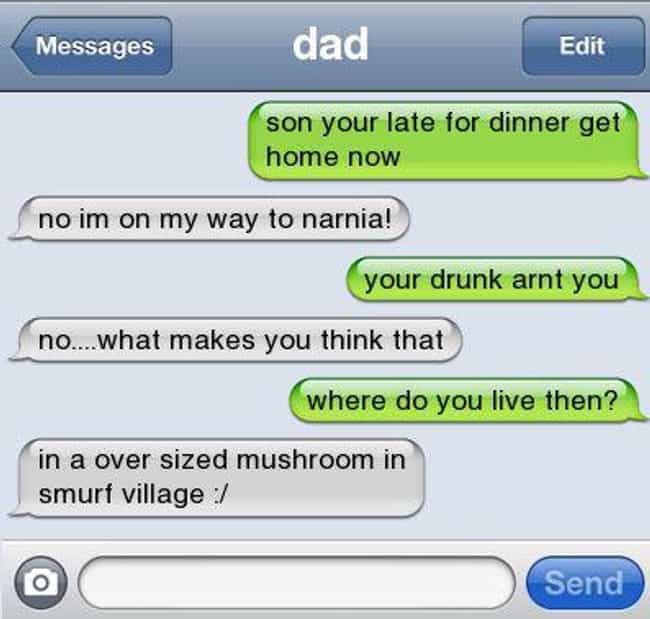 Chivalry Isn't Dead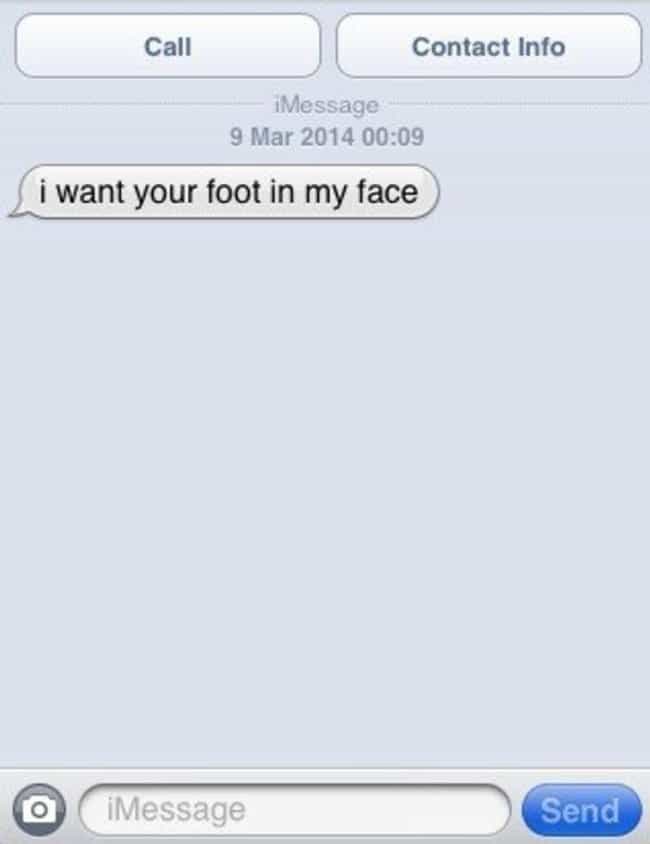 Luck of the Irish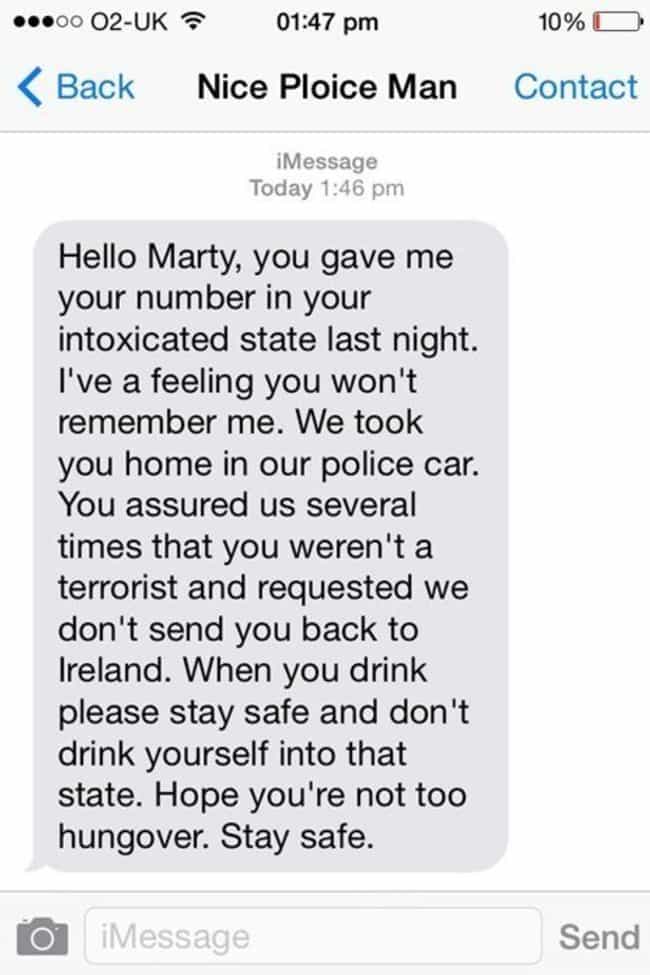 Willing to Bet She Got It the First Time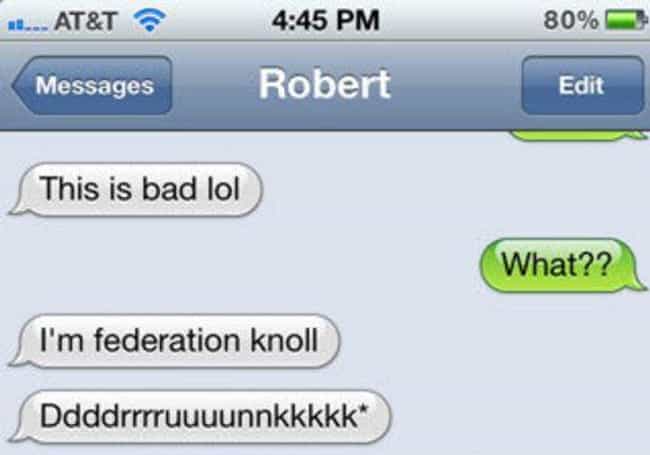 Autocorrect Making Everything Better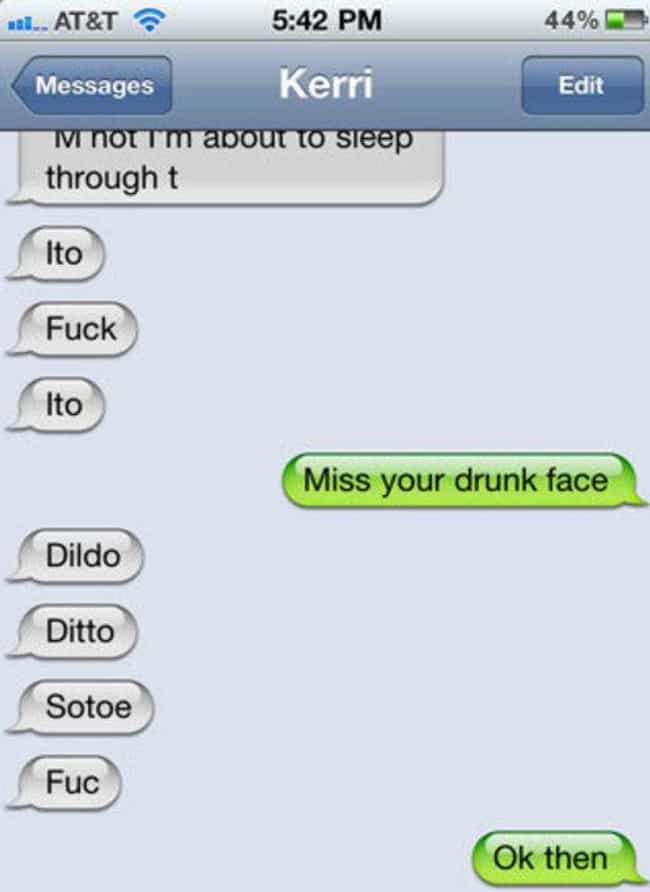 Complete Nonsense Across the Board
There's Nothing Like a Love Letter to Melt a Girl's Heart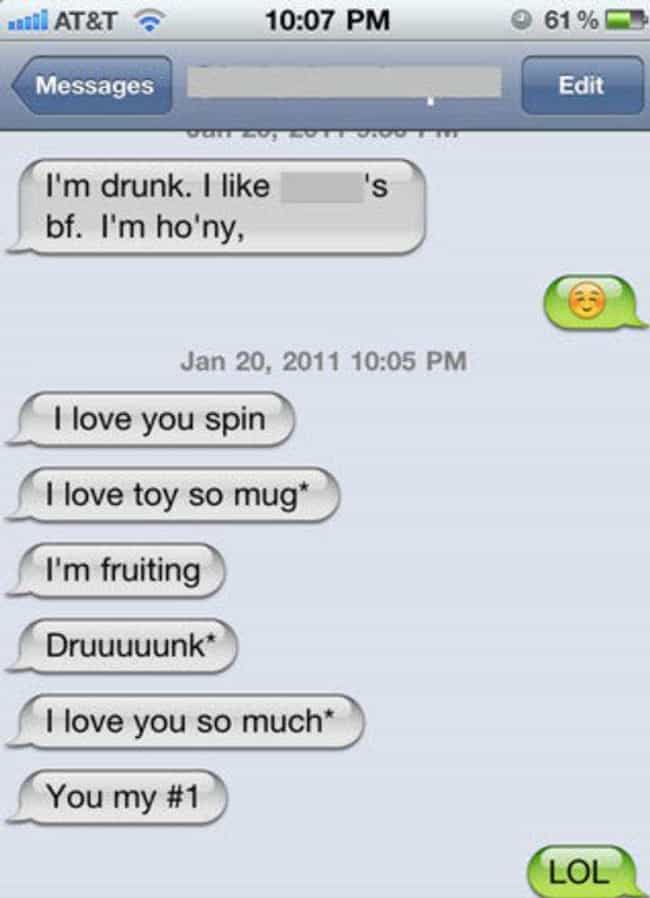 It's Friday Somewhere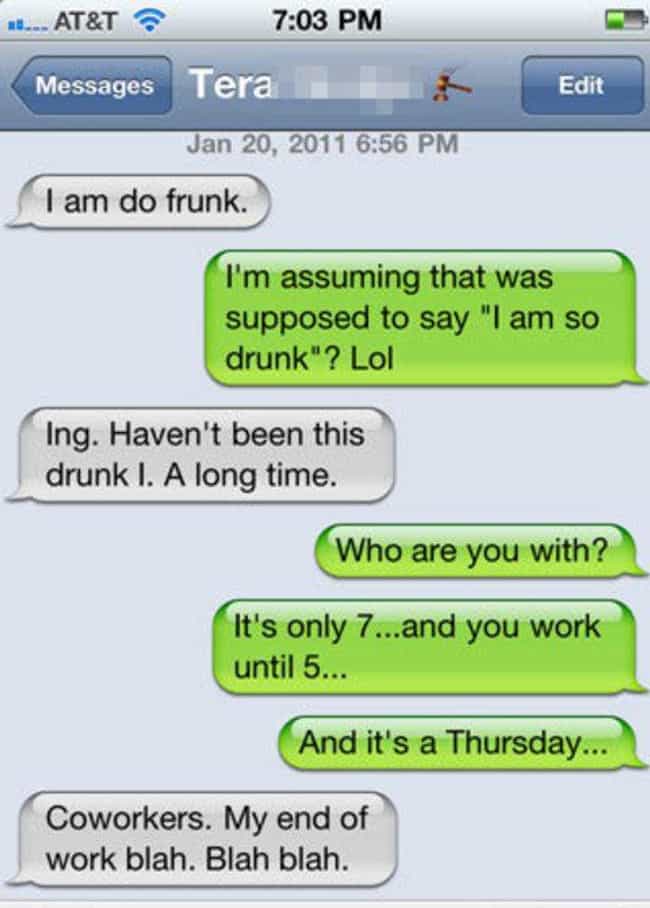 It's All About the Effort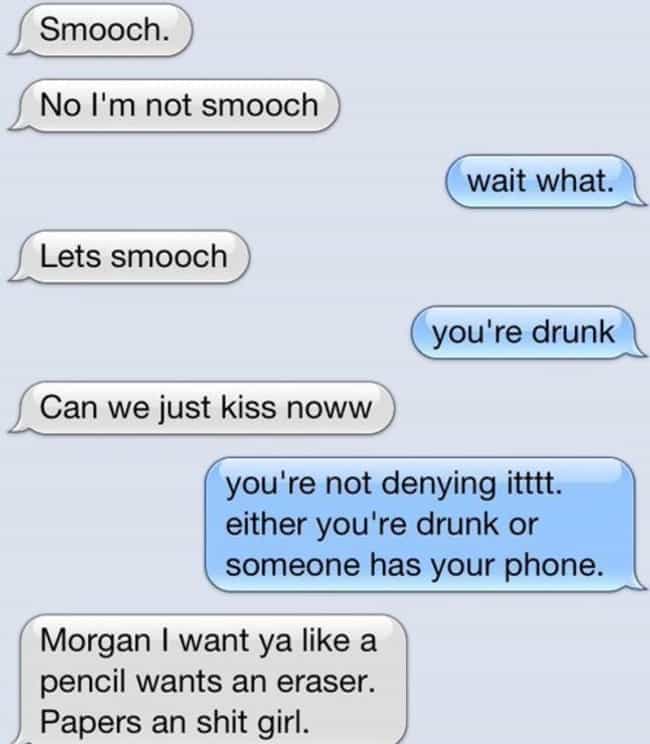 When You Start to Suspect That Your Autocorrect Is Drunker Than You Are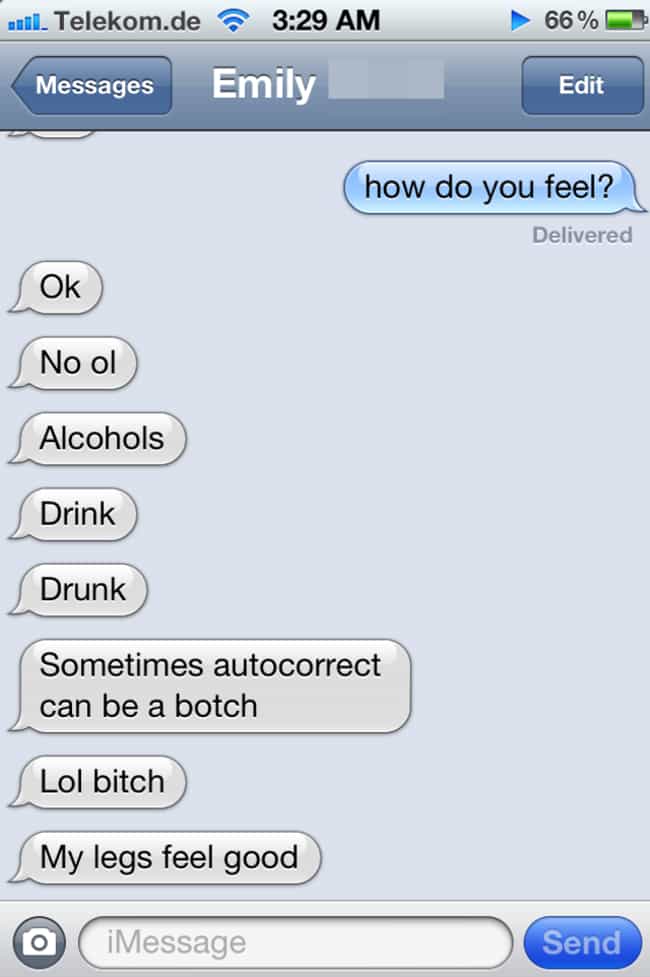 The Ian Hammersex Stage Is Exactly as Terrifying as It Sounds