There's nothing better than wedding party fails. Especially if you can relate all too well to the old saying, "Always a bridesmaid, never a bride?" Do you find yourself having to restrain your latent bitterness as you watch friend after friend walk down the aisle? Or perhaps you're a guy who just doesn't get the whole wedding thing and have found yourself having to fight the urge to drift off for a mid-day nap as you stand there doing your duty as a groomsman? Well, here you'll find a group of funny fail gifs featuring bridesmaids and groomsmen whose valiant efforts didn't turn out quite as gracefully as one might hope.
The collection you'll see below includes everything from funny bridesmaids gifs featuring women who are way past taking chances when it comes to catching the coveted bouquet to groomsmen who are trying way too hard to impress the ladies. If you thought your wedding procession was a little rocky, come on in and prepare to feel way better about it pretty much immediately. We've got bridesmaids falling, groomsmen fainting during the vows, and even a swan who's had enough of always being pushed into the background of wedding photos.
So the next time you're having a little trouble getting pumped for another friend's wedding, get a load of these groomsman and bridesmaid fails that'll remind you just how important it is to stay on your toes. After all, while your pal's wedding is more than likely only going to last a day, embarrassing wedding gifs tend to have longer lives than… well, most marriages.
The Best Man Domino Fail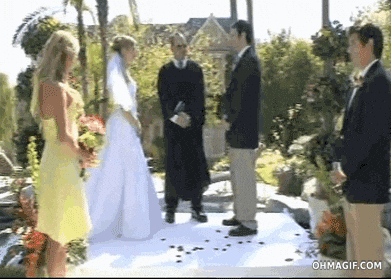 Sometimes Even Impending Love Hurts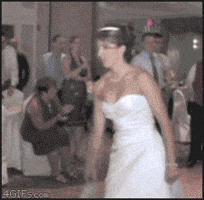 Why It's a Bad Idea to Hire Your Ex to Do the Wedding Photos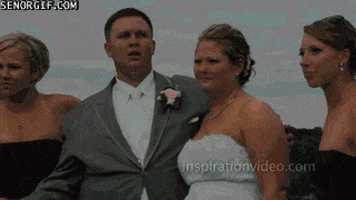 "No." – This Windmill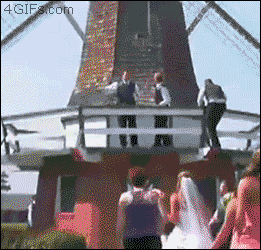 Why Weddings Aren't Generally the Best Place to Show Off Pole Dancing Skills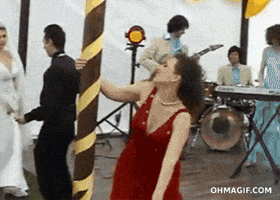 Why Grooms Don't Traditionally Throw Bouquets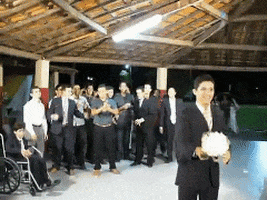 Why It Might Not Be the Best Idea to Include Dogs in the Wedding Party
How to Infuriate Every Single Woman in the Room in Five Seconds or Less
Everyone on the Dock, They Said – It'll Look Tranquil, They Said
How You Know Who Had the Most Fun at the Bachelor Party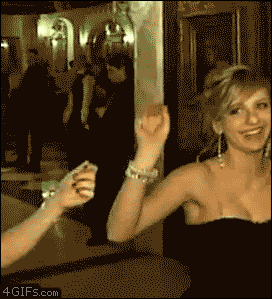 That Awkward Moment When the Roof Is the Most Eligible One in the Bunch
Why You Don't Mess with a Woman's Cake on Her Wedding Day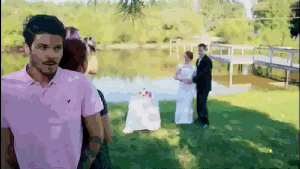 "It's Goin' Down, I'm Yellin' Timber…"
The Traditional Bridal Party Entrance: a Long-Time Staple for a Reason
Ahh… the Old "Give a Bridesmaid a Concussion" Game
Single No More in 3… 2… Oh, God!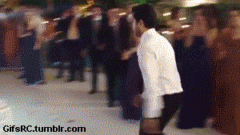 Bagging a Bridesmaid: Ur Doin' It Wrong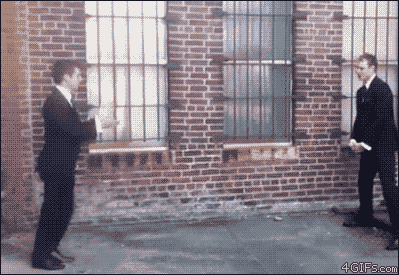 Single Mom No More in 3… 2… Dammit!