Do you ever feel overworked or under-appreciated by your current employer? Do you sometimes feel like you're starting to spend more and more time at your thankless job dreaming of the day when you'll take that plunge into the help wanted ads to look for better prospects? Well if so then these funny help wanted ads are here to jump start your search or at least make your current gig look a hell of a lot more awesome.
Here you'll find a collection of funny ads that span a wide range of humor, from the witty to the radically blunt. The employers you'll meet below are, quite frankly, sick of the type of employees who are always managing to make them sick of their own jobs and are out to find some quality upgrades. Some of the managers you'll meet below have had are so fed up with bullsh*t employees that they've come right out and told you exactly what they do or don't want, while others are so sick of the continual need to restaff that the fact that you can read the sign at all is all the proof they need that you're perfect for the position.
This Guarantee That Your Wit Is Welcome to Join You on the Job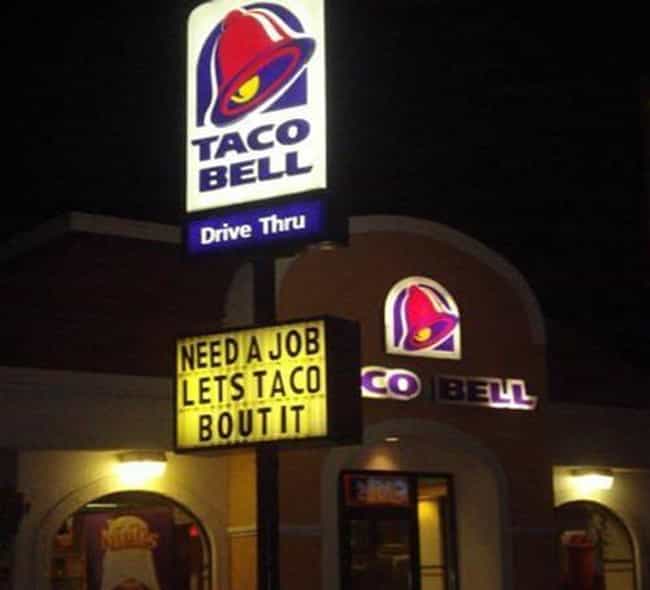 Half Shell Not Provided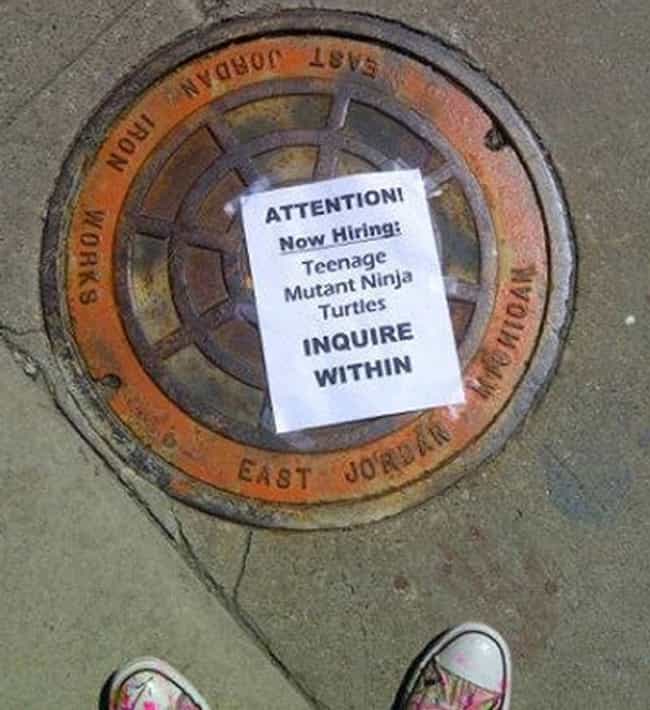 Now Hiring Sign Changers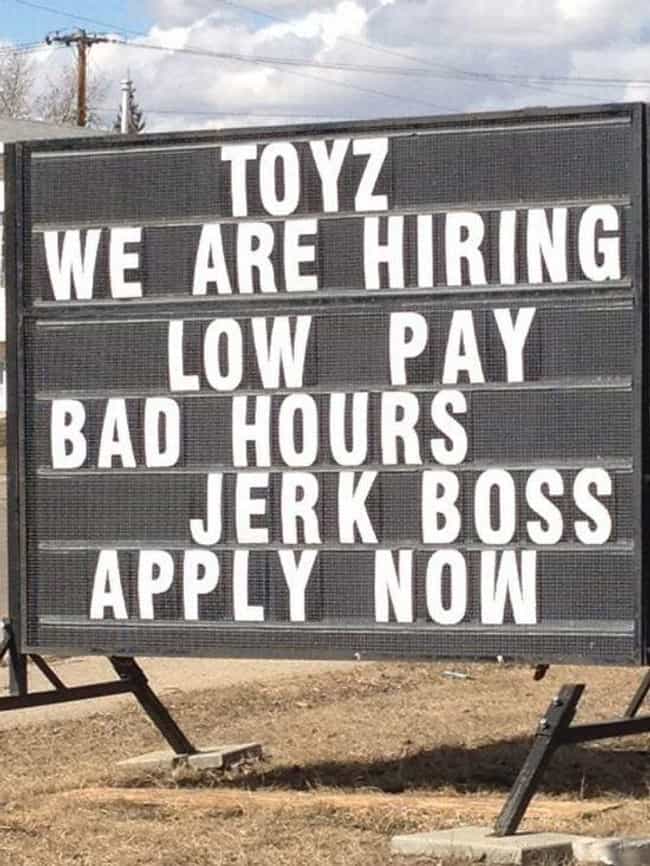 "Non-Negotiable. We've Been Burned Before."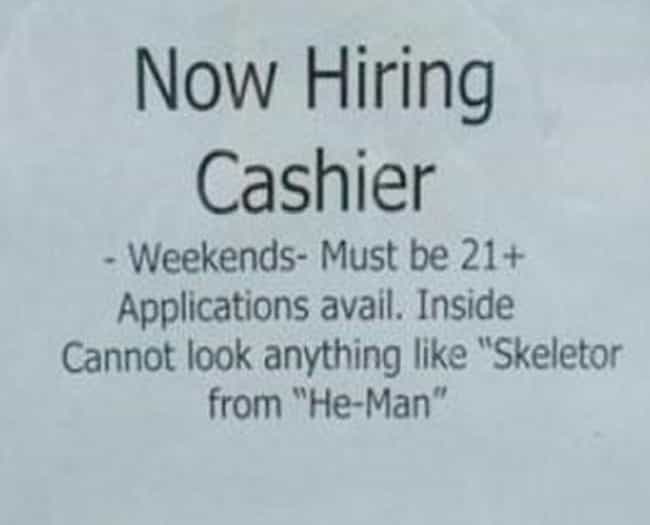 Ability to Not Tip Over the 18-Wheelers Is a Plus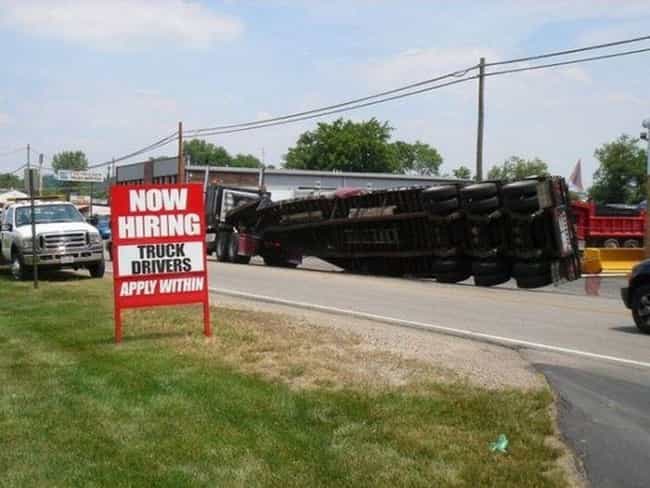 Chemically Enhanced Smiles Need Not Apply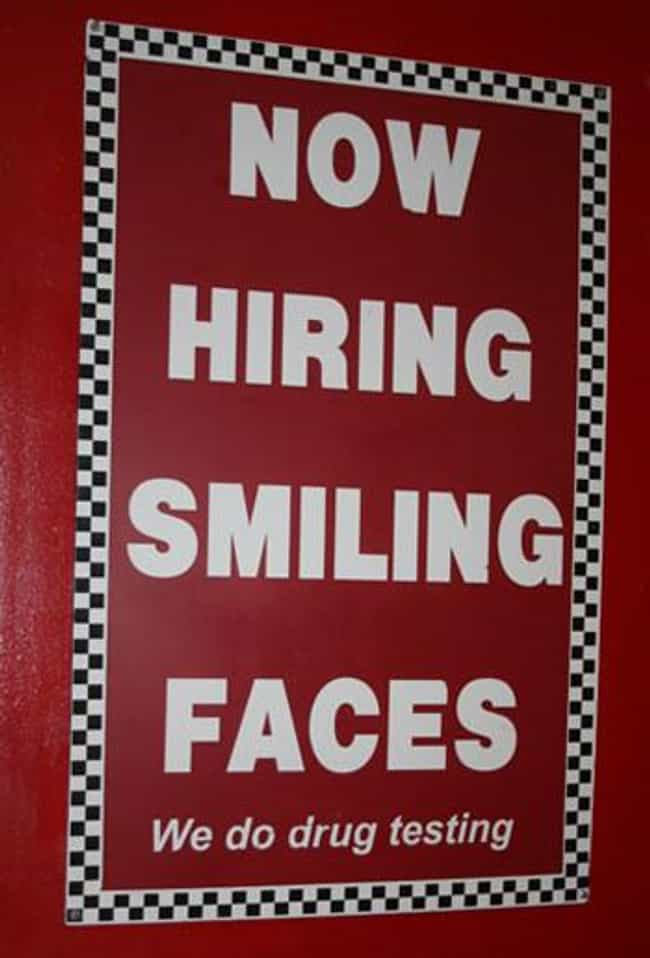 At Least They Can't Be Accused of Not Being Equal Opportunity Employers?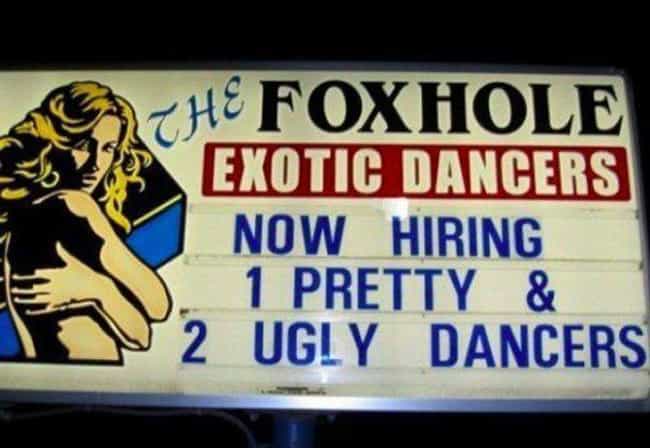 You Don't Wanna Hear the Job Requirements Involved in This One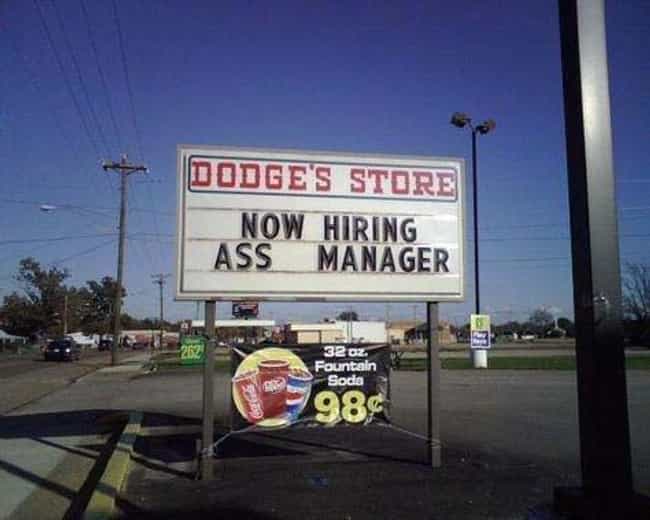 High Expectations = Nailing It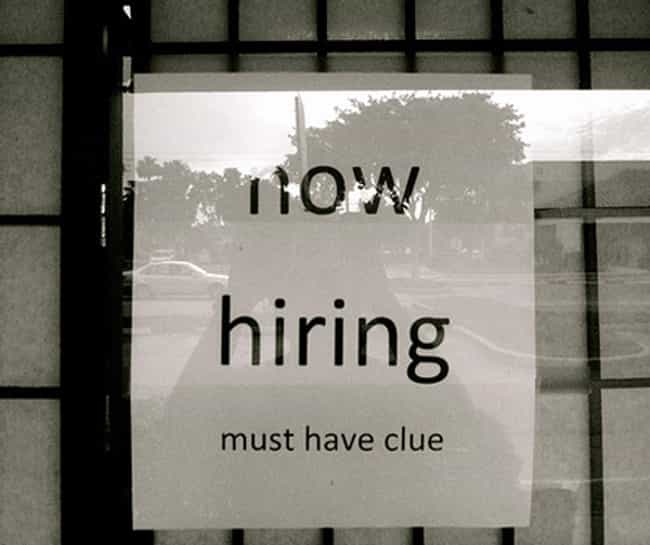 A Guy's Gotta Start Somewhere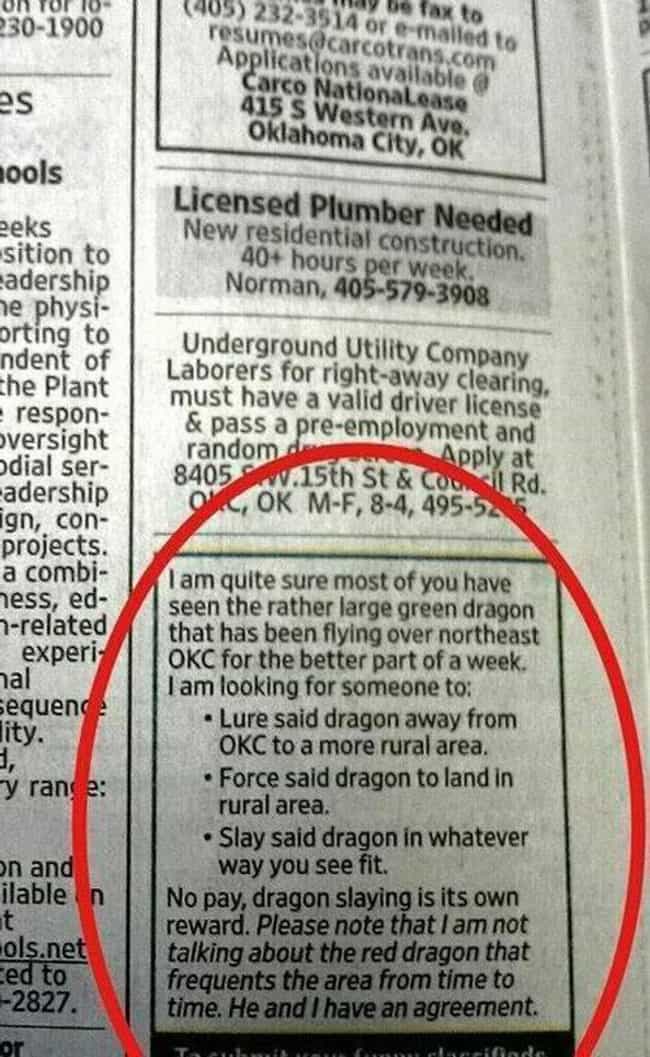 Wait, So Is Anyone Hiring?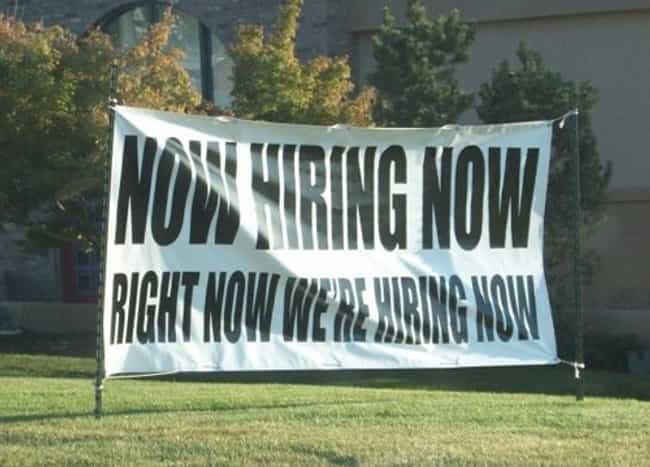 Benefits Include the Best Diet Excuse EVER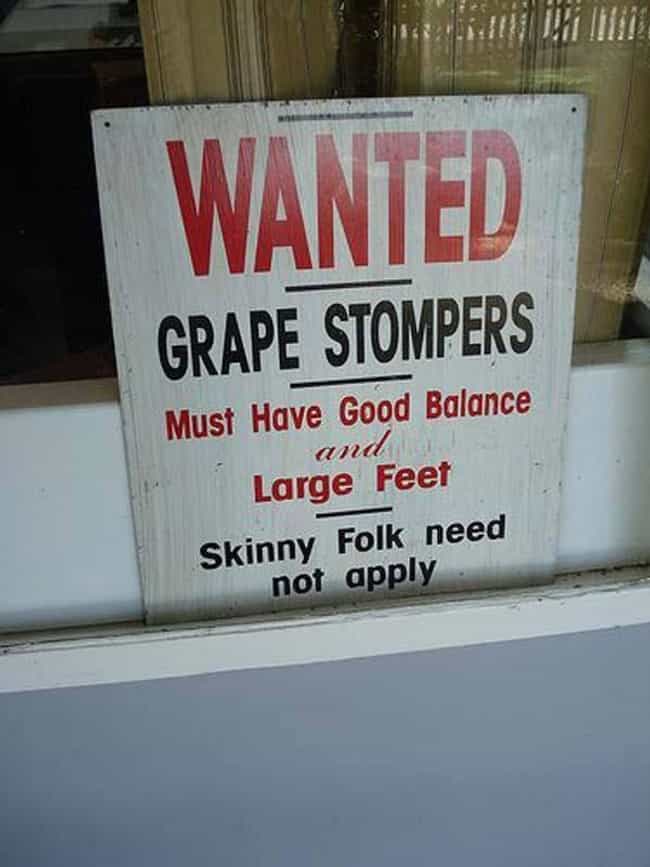 Those Gas Prices Don't Keep Rising for Nothing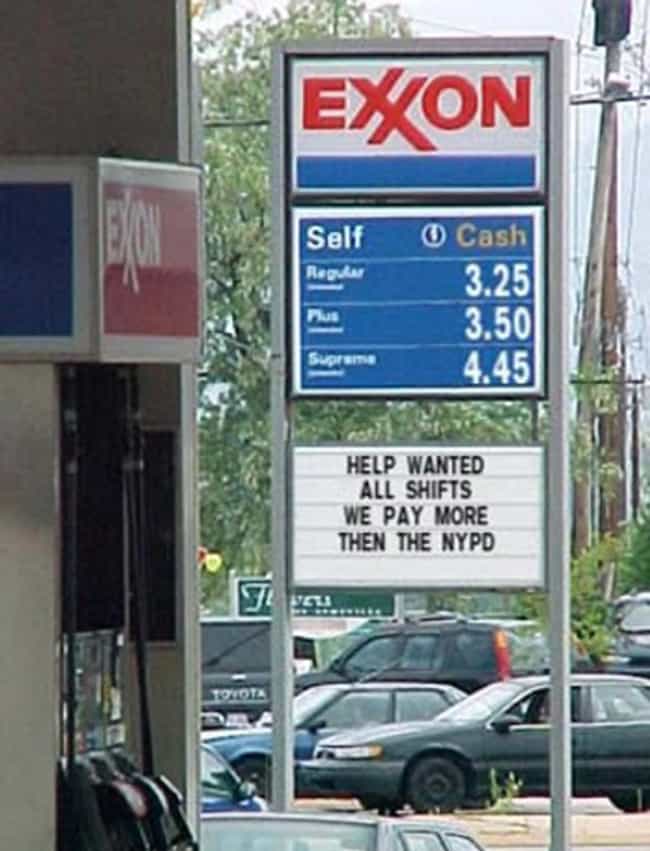 Previous Experience Nailing It at the English Language a Plus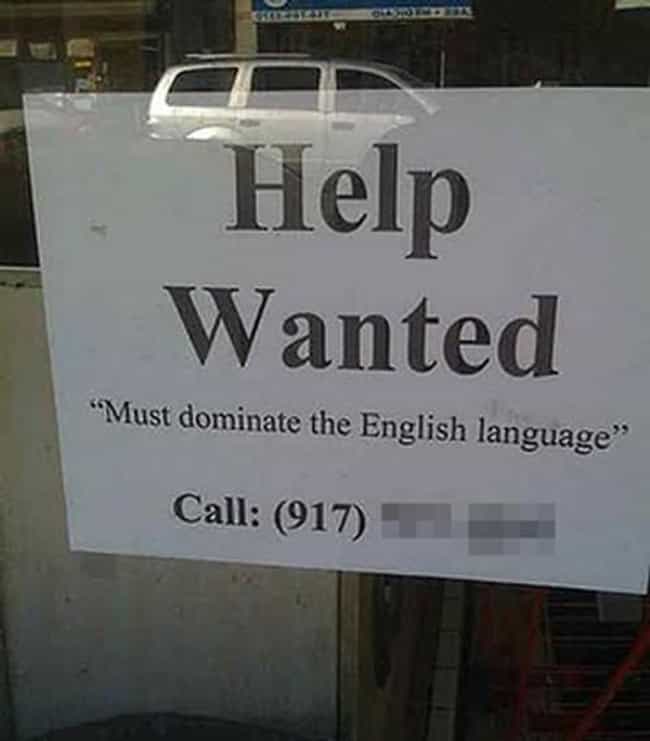 Now Entering a Bullsh*t Free Zone
Wendy's Is Moving On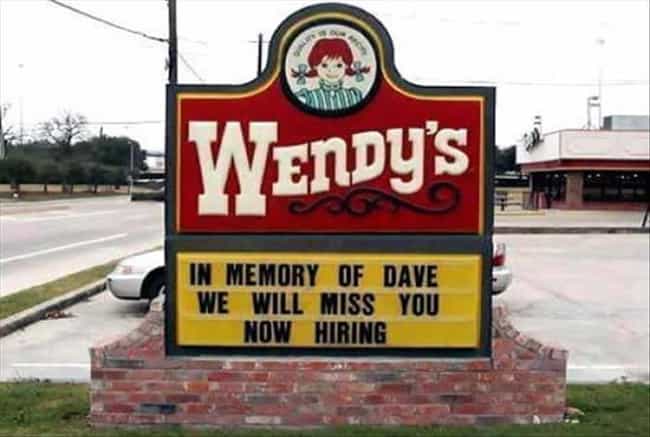 This Blockbuster's Not Fallin' for That One Again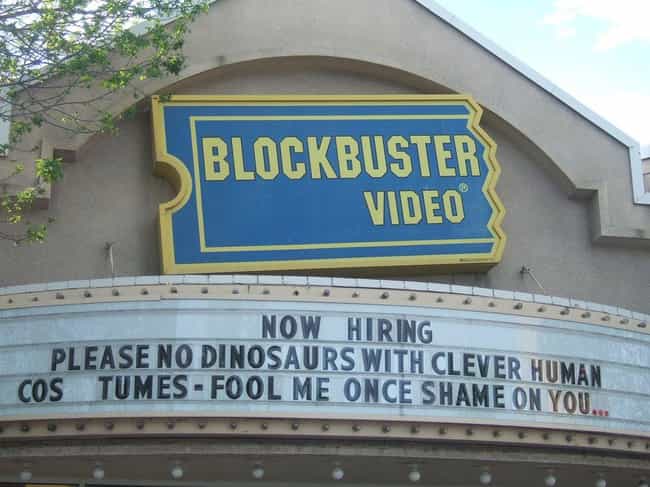 "Mr. Squarepants Will See You Now…"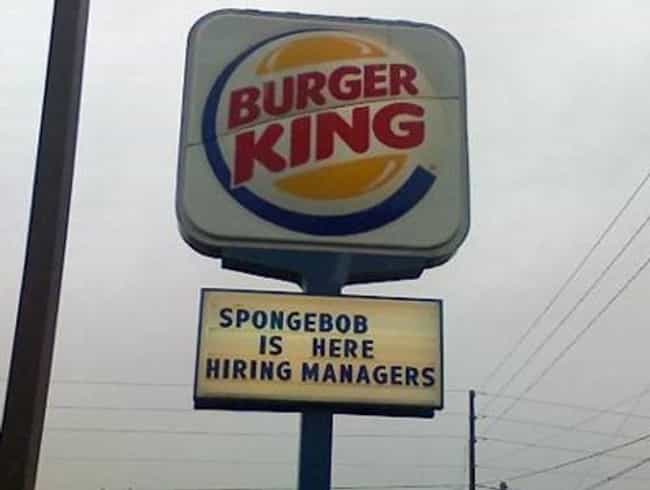 McDonald's Explores a Radical Honesty Approach… And Burritos!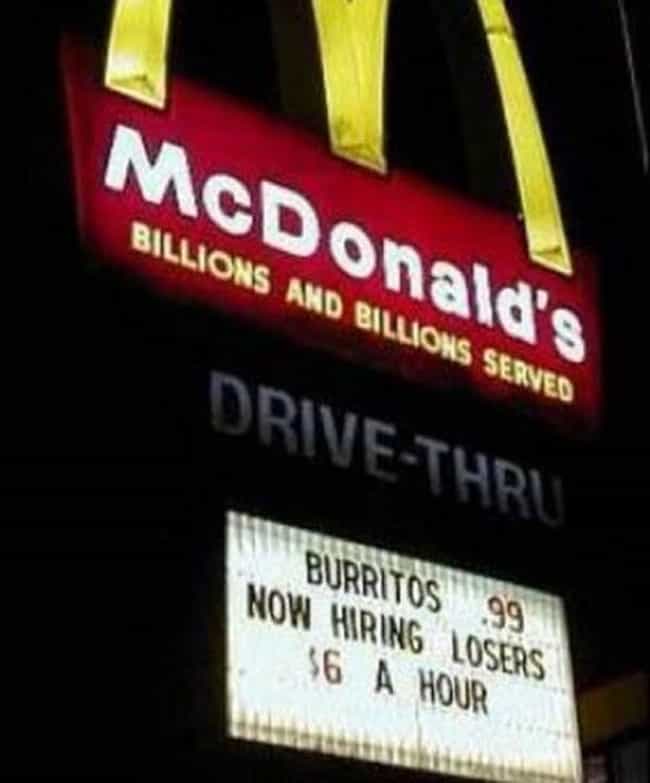 High Standards = Winning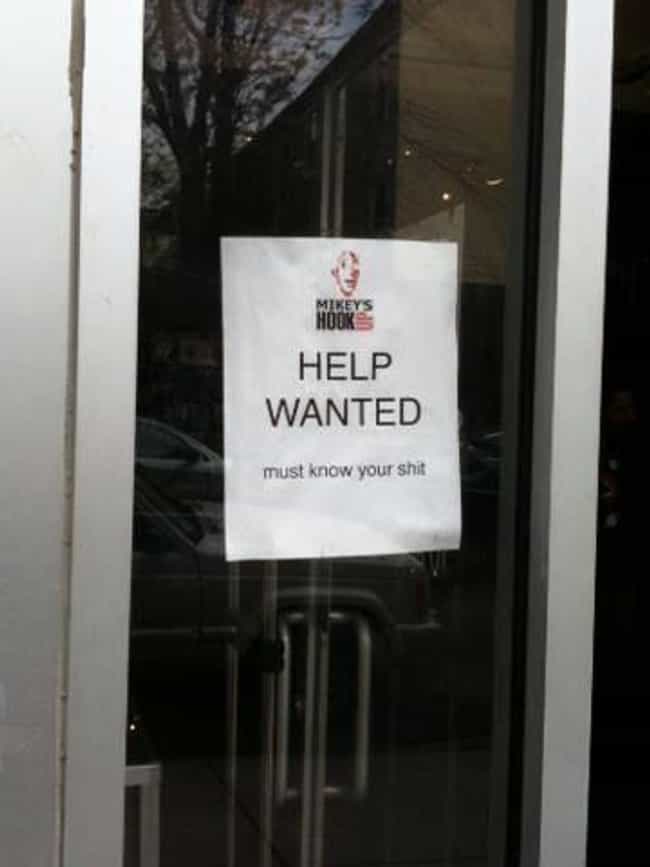 Benefits Include Making Your Last Job Look Awesome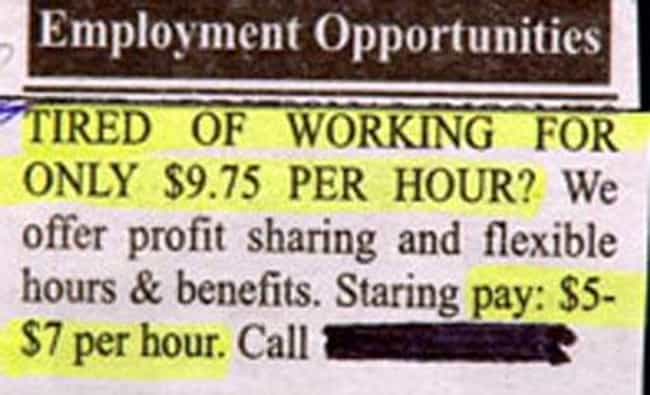 Must Own High-Tops and Have a Mullet

And You Thought YOUR Fast Food Gig Was Rough
Meats: Not as Easy to Manage as You Might Think!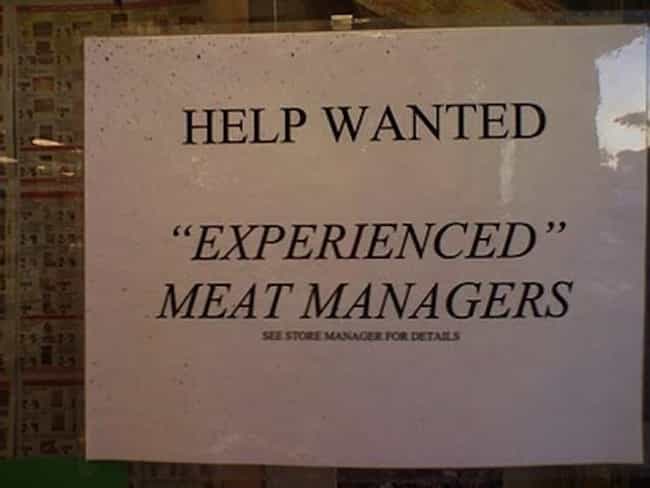 Something Tells Us the Search Won't Be Long…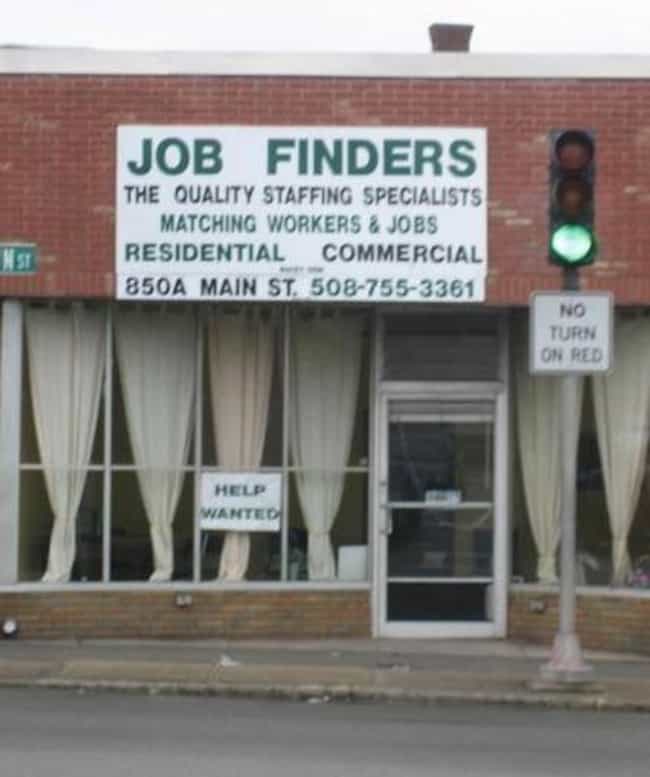 Grammar Skills Not Required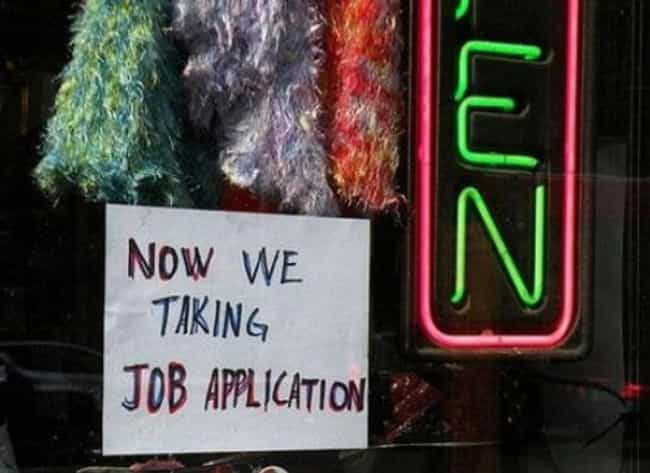 That's Awfully Specific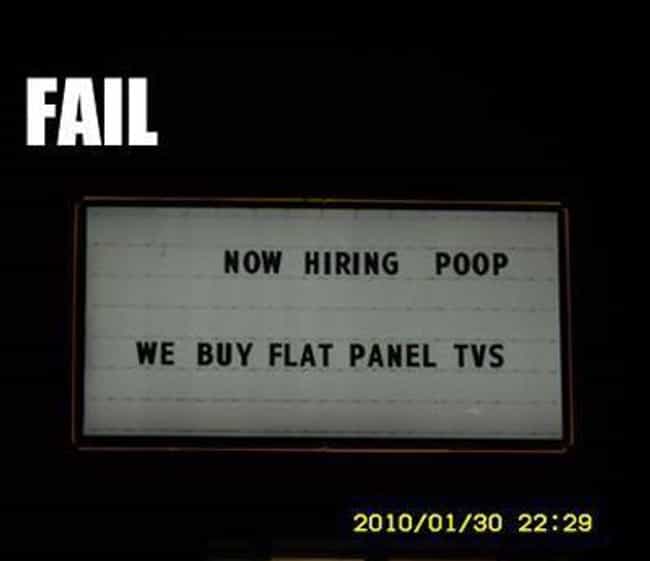 Lack of Self-Respect or High Threshold for Sexist Remarks a Plus