Nowadays, plenty of women are opting to keep their own last names after they get married. But for more compromising brides, the next best option is a hyphenated last name. It's a symbol of your separate identities, coming together as one. Sometimes with hilarious results. It won't take you long to see what we mean, when you get a load of some of these funny last name fails. 
These poor couples prove that cupid has a sense of humor and that it definitely isn't G-rated. Get ready for a good laugh as you flip through these hilarious married last name fails, some of which look more like directions from a romance guide than wedding announcements. Maybe it's a good sign for some of these soon-to-be-married couples that combining their names resulted in popular phrases or their favorite liquor. Love is blind! But you're not, so come on in and enjoy the ridiculous results of these funny hyphenated names.
One thing's for sure, each and every one of these brave couples has our admiration for going for going ahead with their engagement announcements, rather than shying away from their awkward last name combos. After all, how far can you really hope to get in a marriage if you don't share a sense of humor?
Couldn't Have Gone Better for This Guy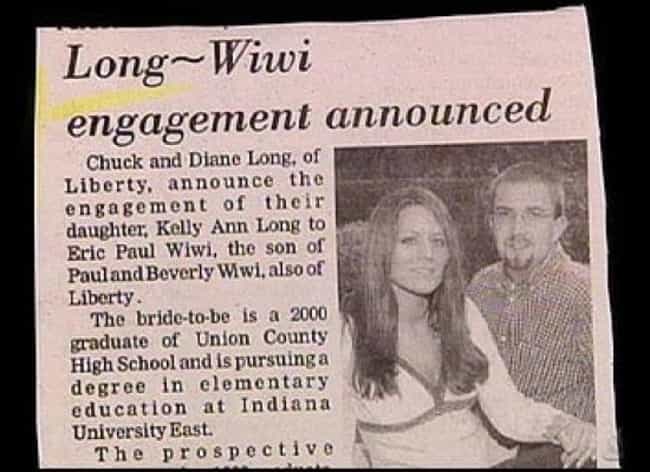 There's No Font in the Universe That Can Make This Better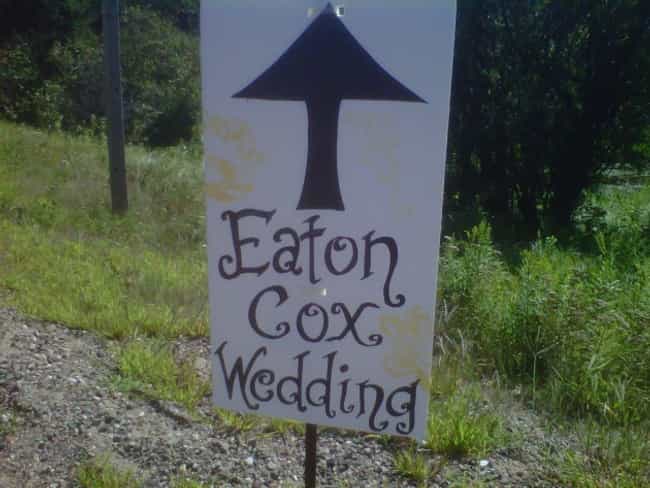 Careful Asking This Couple for a High Five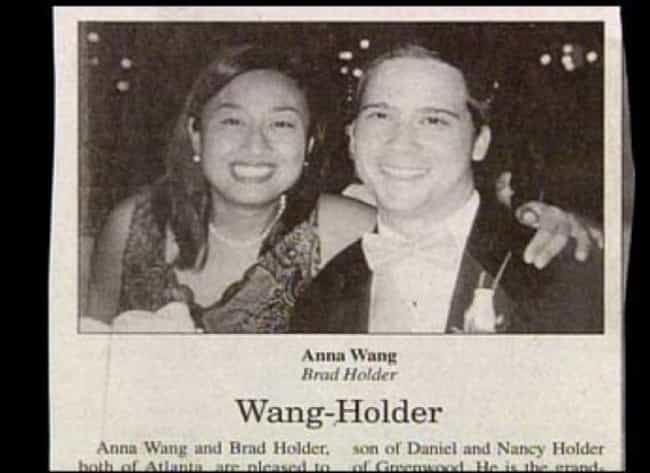 Tell Us, What's Your Secret?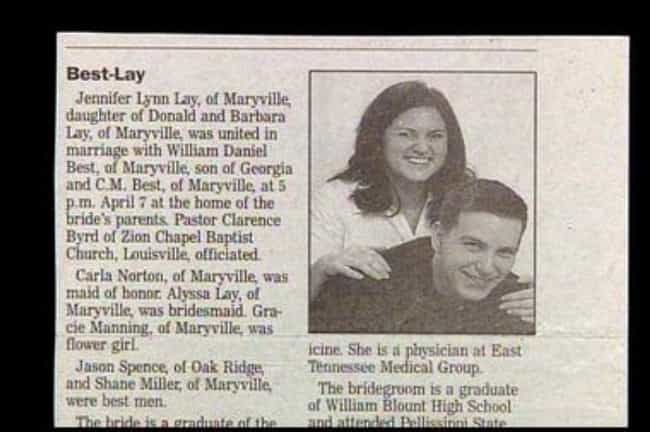 Any Last Minute Requests for the Reception?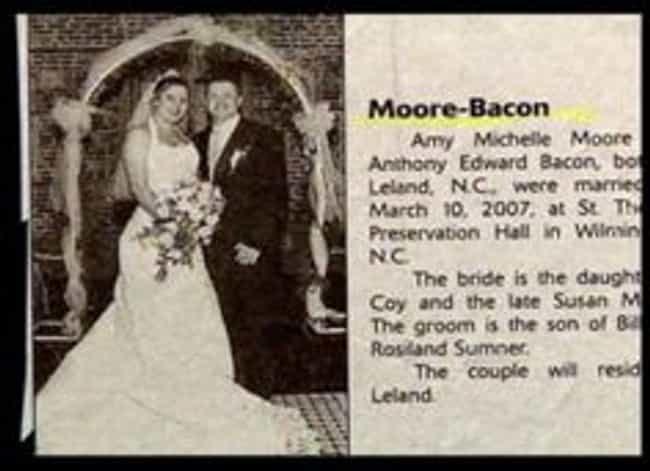 That Awkward Moment When Your Reception Is Mistaken for a Adult Store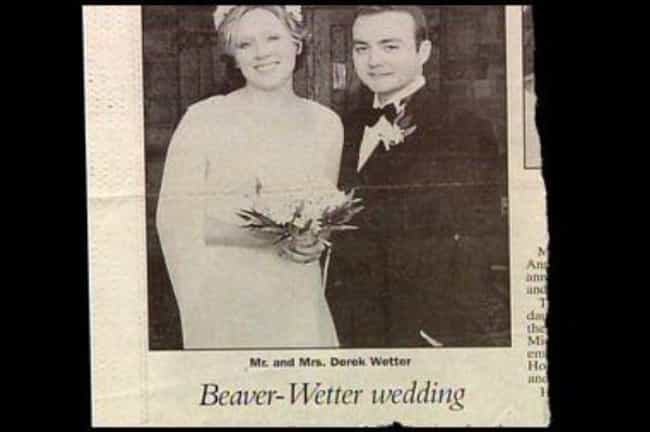 Sometimes You Should Just Pick One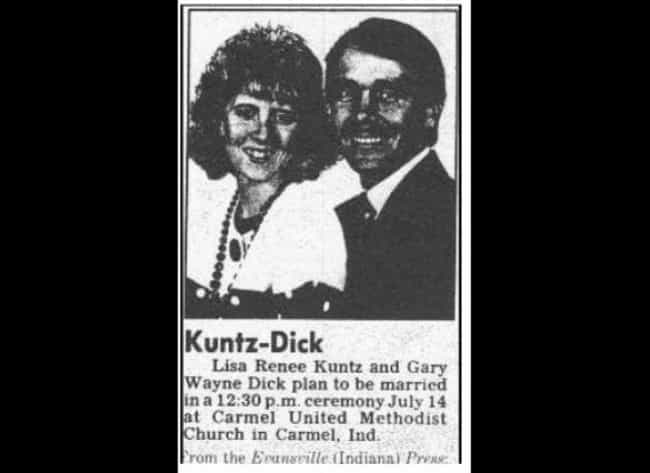 Fate At Its Cruelest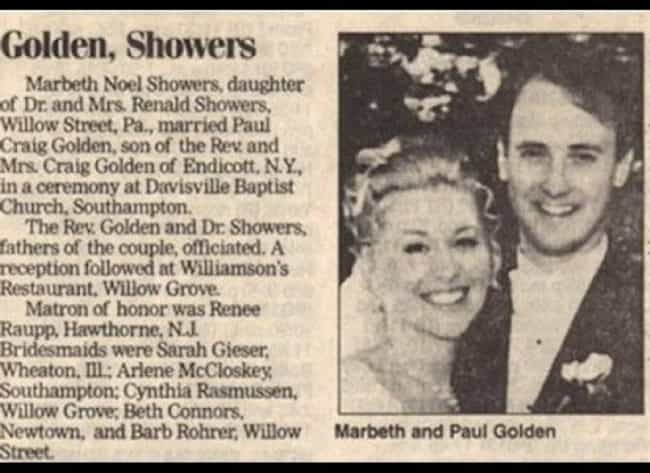 And Proud!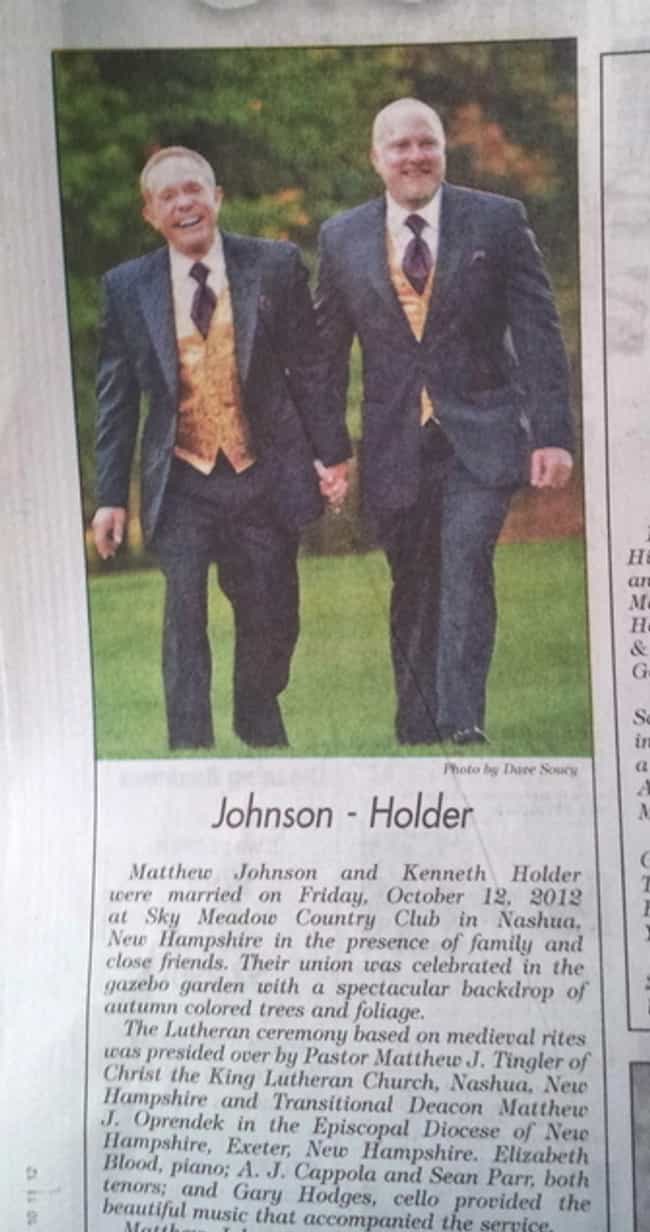 So Good at Making Each Other Laugh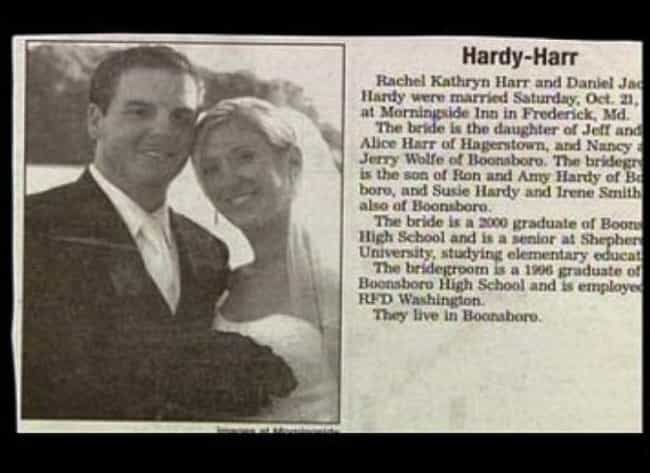 Before She Moves on to Someone Else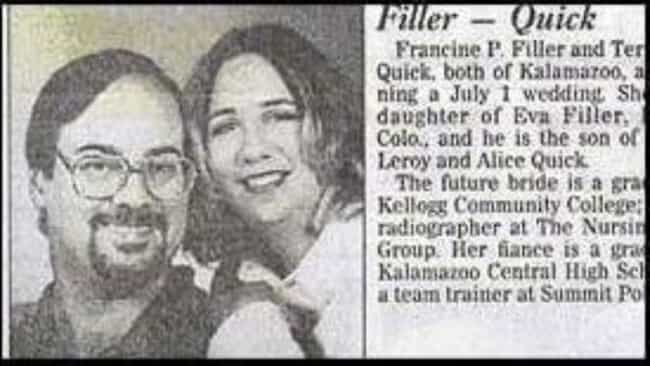 When Even Your Last Names Should Get a Room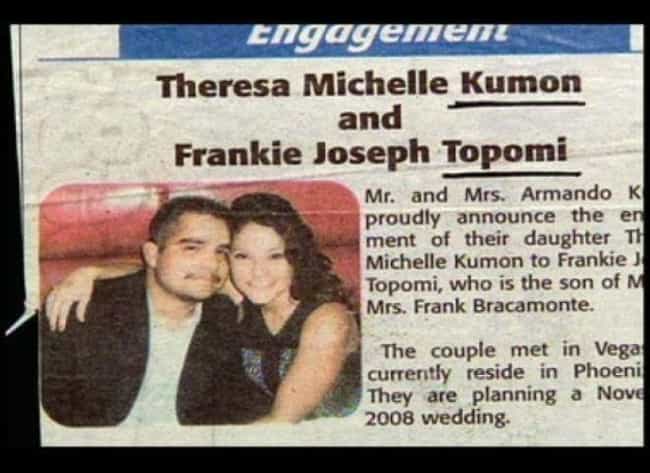 Maybe They're Distantly Related?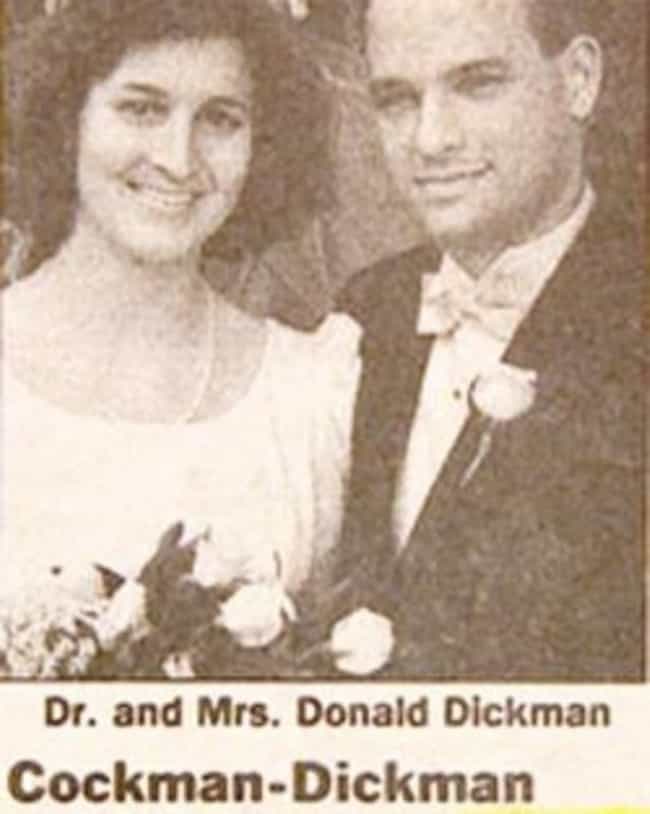 What Do You Guys Want to Do on Your Honeymoon?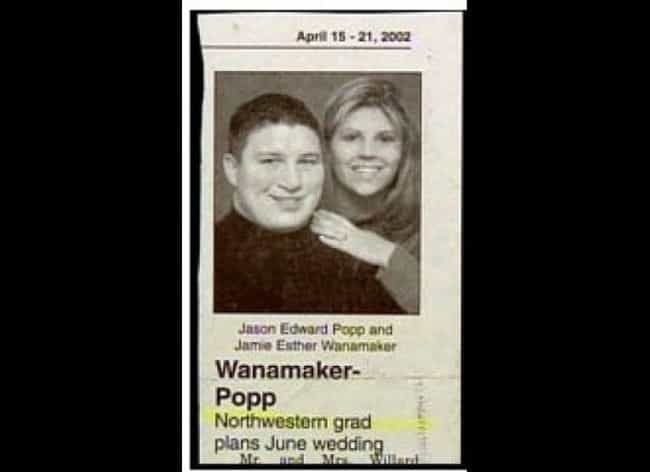 Epically Hyphen Worthy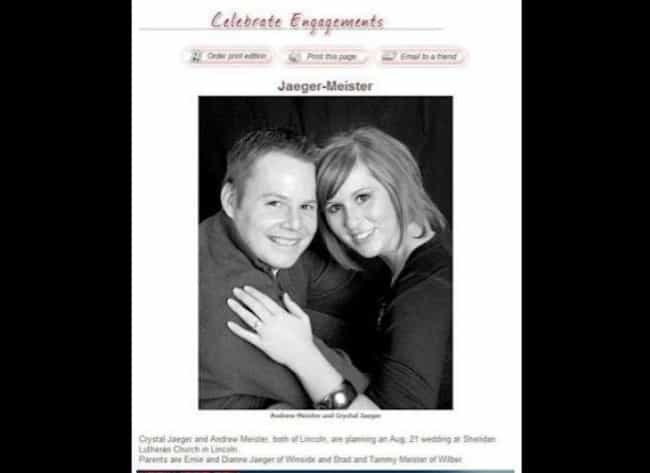 The Worst Marriage Advice Ever

Indeed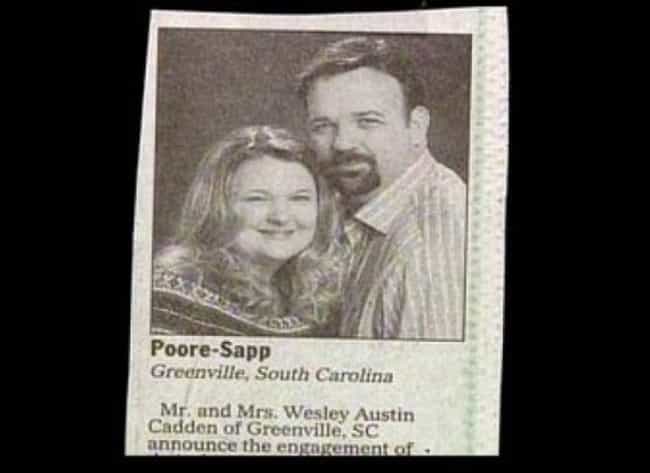 And Yet They Chose Not to Wear Their Boots with the Fur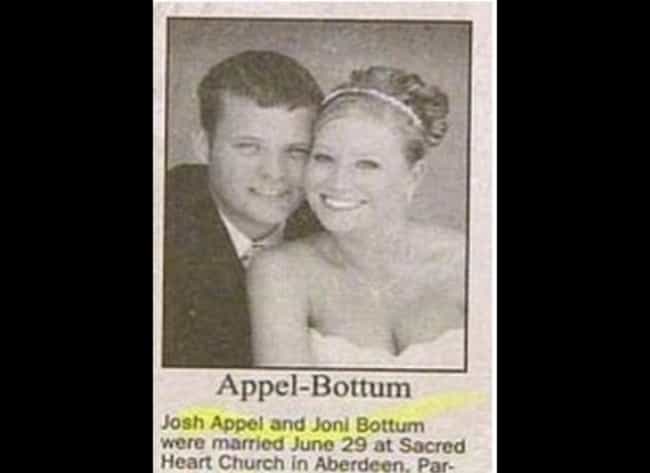 The Tastiest Union Ever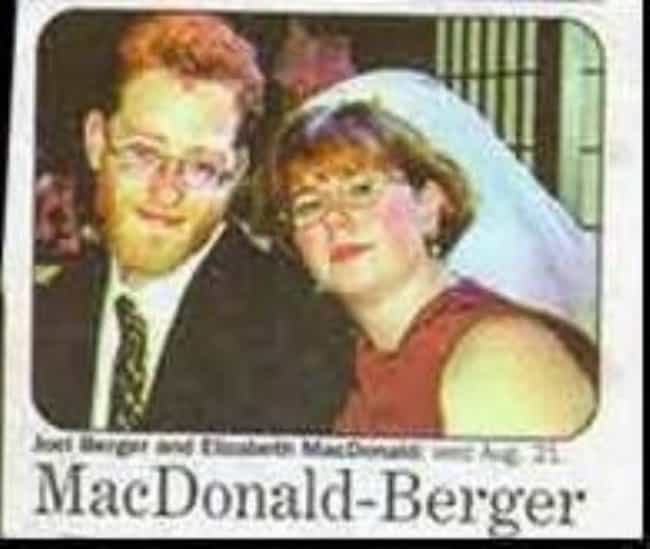 Time for Some New Lingerie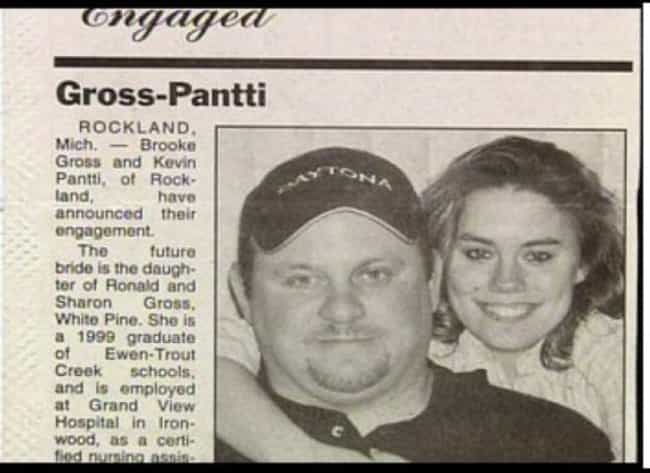 Well, at Least They Know Where They're Headed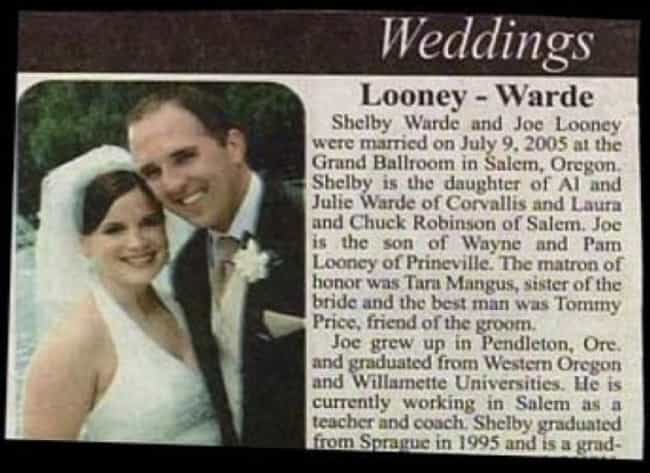 So What'd You Do Before You Guys Met?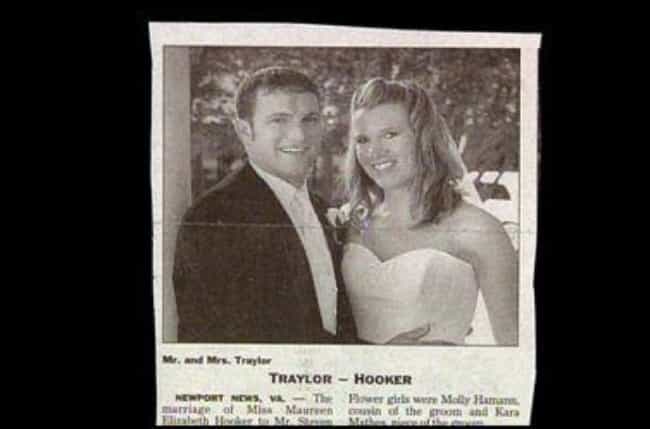 Or Sitting, Whichever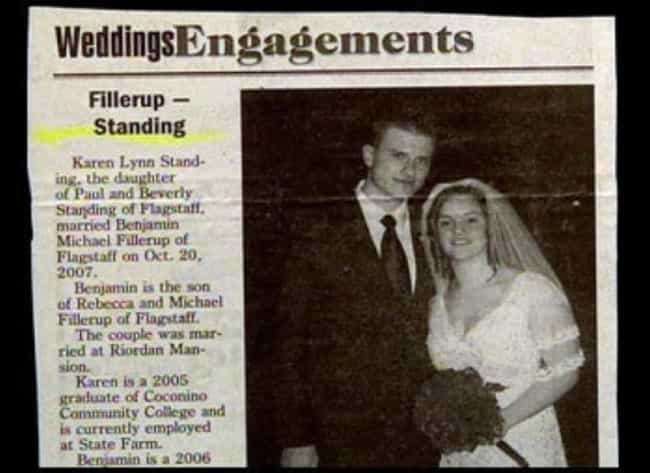 Which Way Did They Go?!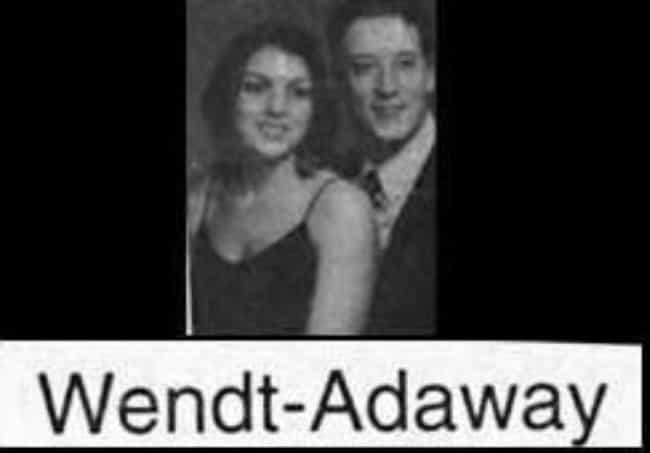 Assuming They're Not Vegetarians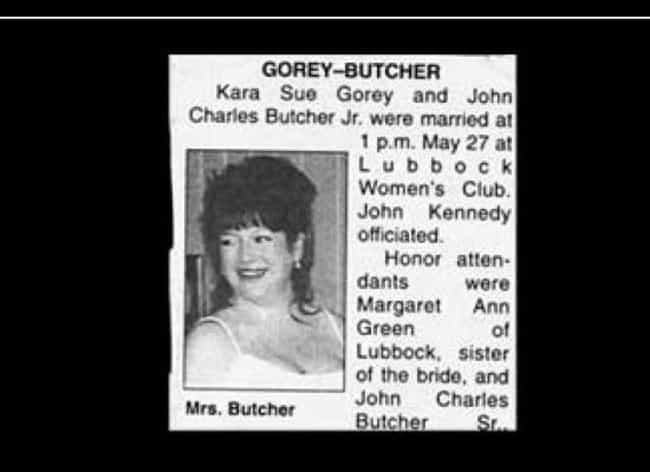 Love Hurts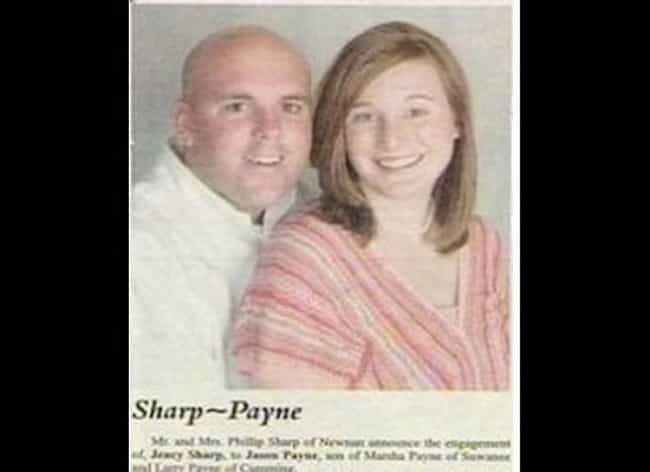 They're Not Fooling Anybody by Including Their First Names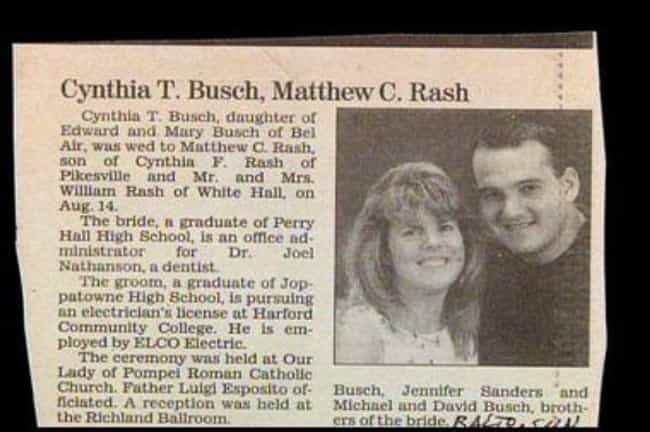 Guessing It's Someone's Second Marriage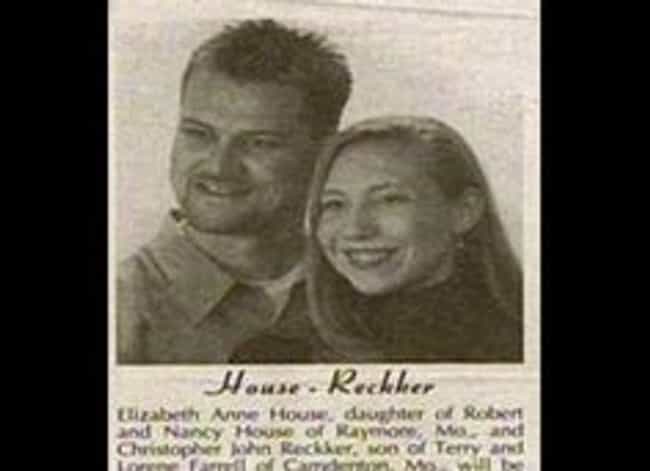 The First Year Is Always Hard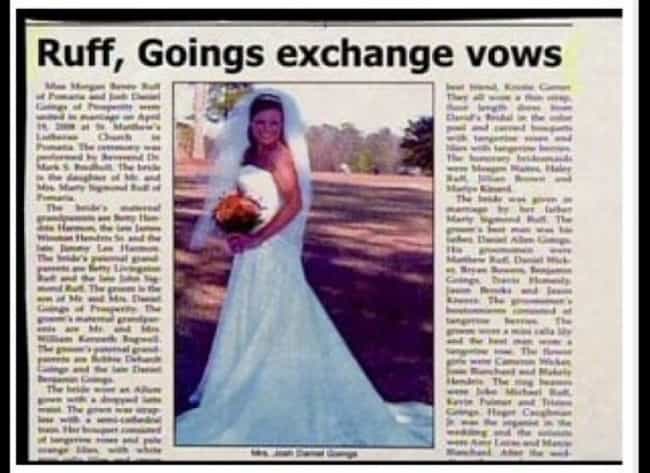 Follow Through = Winning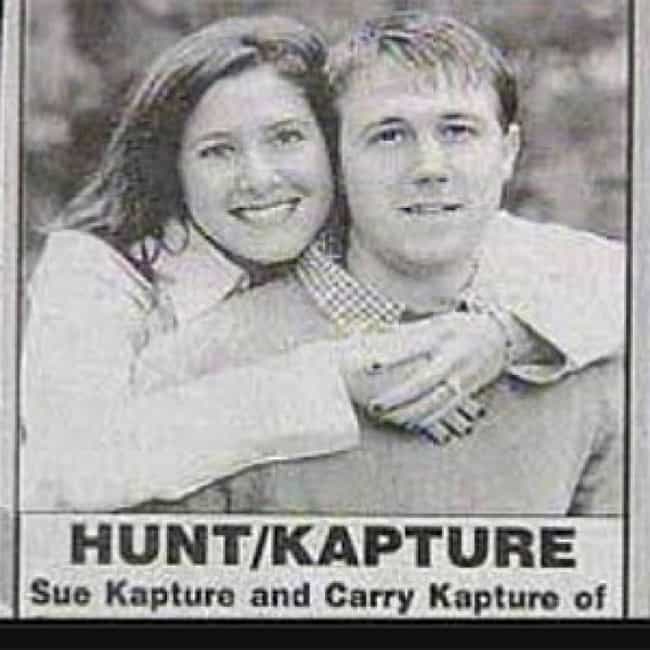 And He Did!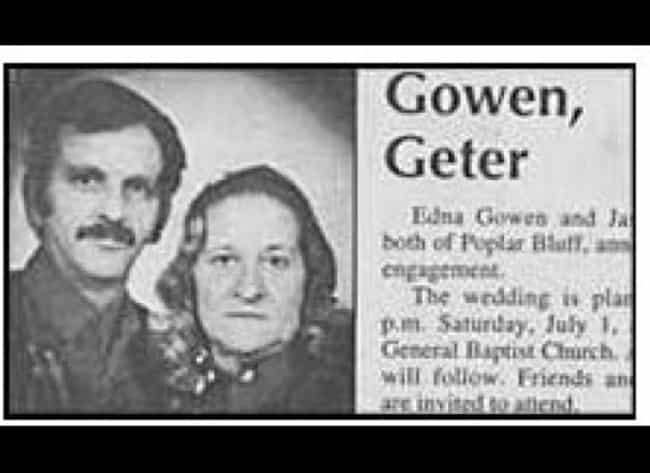 Maybe She Should Have Just Taken His Last Name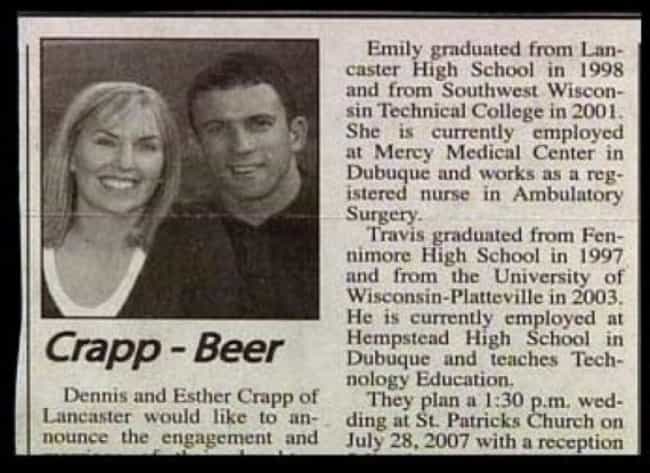 Keep Your Sexual Preferences to Yourself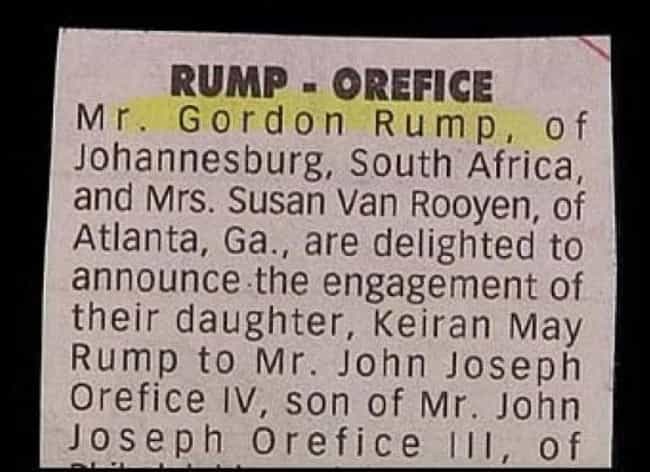 Or at Least 4-5 Times a Week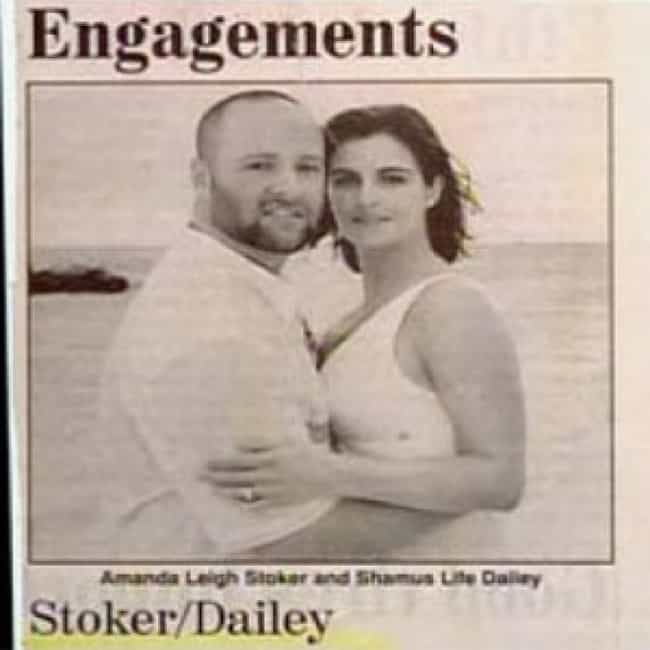 When Your Last Names Can't Wait for the Honeymoon
Well at Least It Wasn't Her Legs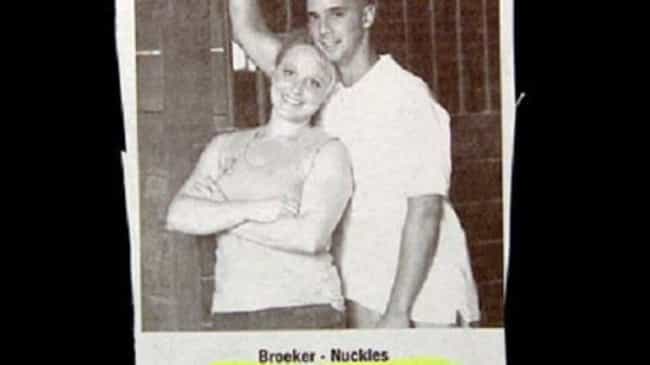 Should We Drink Cocktails Now Or…