Check out Jenna like you've never seen here before right here.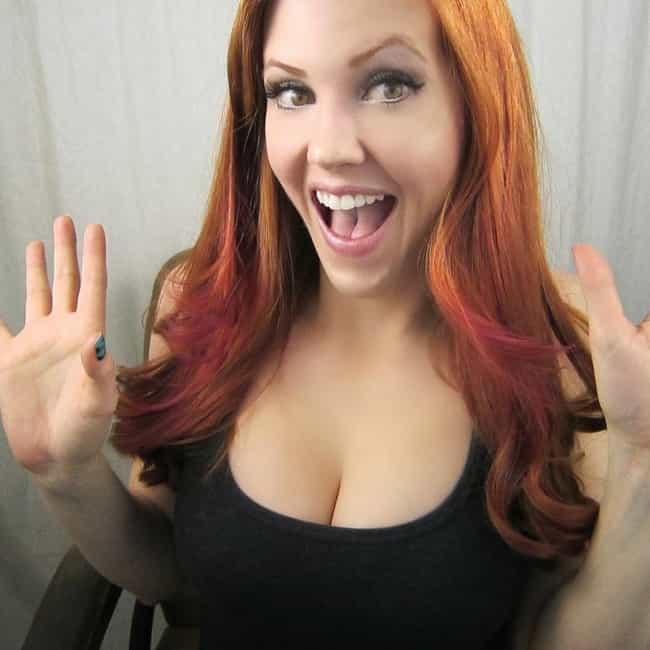 Karen Alloy is a comedienne best known for her YouTube channel Spricket24. Some just know her as "Spricket." She's gotten almost 50 million views to her channel and has over 200,000 subscribers.
This brilliant, MILFy woman has won an Emmy for her 2012: The End of the World video in the Advanced Media Writer category – the first time the award had ever been given.
She also gave birth to her child while live-blogging and chatting with over 400 viewers. Say what you will about how crazy that is, the woman knows/loves her fans.
Click here for her nude photoshoot, which was taken by a seasoned art photographer. So click there for her "art photos."
Here she is in a lacey bra being surprised by a sex toy.
This woman is one of the few on this list that actually has bothered to show everyone exactly what they want. It's like the difference between the final season of "Buffy the Vampire Slayer" and the final season of "Lost": the one with good closure was just so much more… satisfying.
Esmee Denters is a Dutch singer-songwriter would could also be an underwear model if she wanted to. She gained her stardom by covering random songs on YouTube, being so hot that people would actually click on her videos, and being so talented that people would actually stick around and be impressed.
She was then "discovered" by Justin Timberlake and then went on to be signed to his label, which is connected partially to Interscope Records.
Here is a great gallery of her hottest pictures, including some of her in a bikini and in various compromising, yet clothed, positions.
And here she is in that awesome kind of bra that your girlfriend is too cheap/ashamed to buy/wear all the time/in public.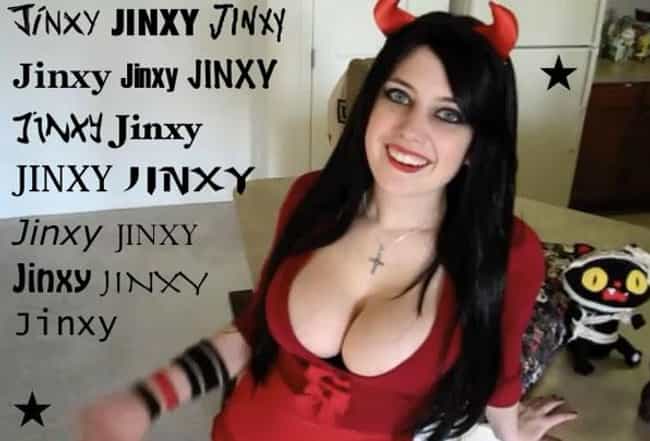 Hannah Wagner, or "Miss Hannah Minx" as some of you might know her, is an adorable, weird, 20-something (so you're 100% safe in your thoughts) YouTube celebrity with breasts the size of most third world toddlers' torsos.
She hosts a show "Japanese Word of the Week," or the JWoW (before Jersey Shore's JWOWW came along) where she teaches you a single word in Japanese, explaining its meaning, and how to use it. She's a really hot girl who wears insanely low-cut shirts, which is probably a huge reason why she has so many views. Her most popular video has almost six million views (embedded above) and is, of course, one of her exercising – best part: pushups. Her cleavage and her eyes or "all of her round parts," as my dad would say, are the stars of most of these videos. Seriously. I'd seen her videos before and had absolutely no idea she was teaching people Japanese until just now.
She actually seems like a really nice girl and, unlike most YouTube celebrities, is actually providing an educational public service: boobs.
She, unlike most girls on this list, has actual nude photos floating around the Internet. Here she is dressed, fittingly, as Elvira (once Elvira starts finally showing even the slightest signs of aging, Hannah could honestly replace her).
Most of you know Justine Ezarik as "iJustine" who hosts her own channel on Justin.tv. In case you've never been there, Justin.tv is basically where someone can turn on their webcam and broadcast for a huge or small or even private audience. So when you're watching iJustine, it's kind of like having a long distance girlfriend who you have to share with tens of thousands of other dudes.
Her videos have received well over 25 million views, and her YouTube channel has over 16 million views and counting.
If you recall when the iPhone first came out in 2007, you will also recall some girl who had a 300-page phone bill. Justine was that girl.
Her prowess of tech stuff (and her affinity for sharing things like wanting to buy a cheeseburgers with the entire world) as well as her insanely great hair, face, breasts, and talent make her one of the web's most well-known names in hot chicks who like to video record themselves doing random stuff that would bore you on a Sunday.
Click here for a smoking hot picture of her in a bikini.
And click here for yet another shot of her perfect body in a bikini, showing us all why she really does deserve to be famous.
Meme Molly
Meme Molly is a girl in her early 20s who is insanely adorable and British. Her real name is Molly Templeton. With over 50 million views, she's made over 300 videos and has been in the game of looking cute and getting Internet attention for her points of view on everything since about 2007.
Here is what I consider an awesome down-shirt picture of her.
And here she is making what can only be described as "blow-up doll face."
A picture of Meme Molly on the floor in short shorts.
And is what she looks like with a horse sticking up against her face. Because you're into really weird sh*t.