It's almost a cliché in this day and age that when someone wins the lottery they'll be broke and destitute before they even get their first check. Lottery winner horror stories are all too common these days. Not all of the stories are the same, but they begin the same way, with someone having the best day of their, and not realizing that they never should have played the lottery. On this list of lottery winner stories there are millionaires who became even richer while they circled the drain, garbage men who found out that they had a penchant for prostitutes, and a couple of people who just couldn't stop gambling. If you're a Powerball player or a scratch-off nut, be mindful of the stories on this list of lottery winners who lost everything. Lottery winners horror stories may always end with someone working at McDonalds, or fishing change out of the city dump, but that doesn't mean that the same thing's going to happen to you if you win the lottery. If you pay close enough attention to this list, there's a good chance that your lottery-winning experience will play out in a much happier way. Just don't buy a new car immediately, that seems to be where most of these people go wrong. Check out this list of the biggest lottery losers and start fantasizing about your lucky numbers. 
16 Year Old Wins Lottery and Things Go About How You'd Expect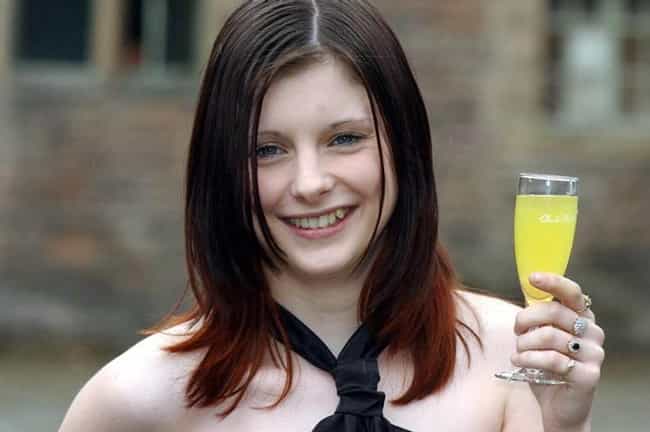 Why 16 year olds are allowed to play the lottery in Europe is beyond us, but Callie Rogers's winnings are probably going to change everything. When she was 16 she won £1,875,000 (equal to about $2,846,812). She said that she initially planned on helping out her family, but that obviously didn't happen. Instead, she underwent two breast implant surgeries, bought about 

$380,000 of cocaine, and attempted suicide four times. Rogers is now in school to become a nurse.
Man's Friend Steals His Winning Lottery Ticket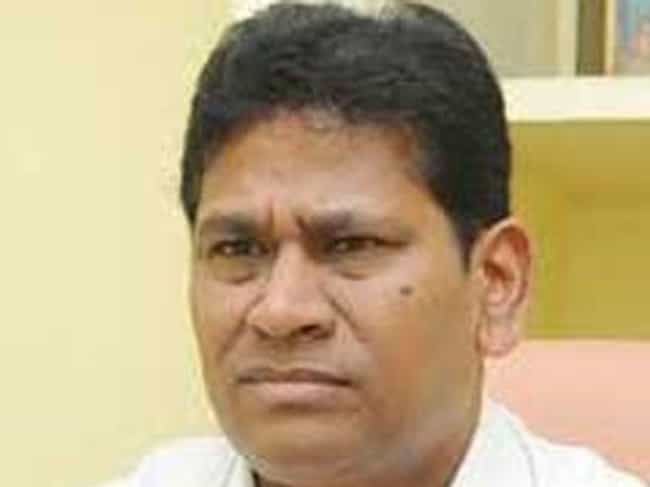 In December of 2015, Santiago Gasca bought a scratch off lottery ticket and won $40,000. Unfortunately Gasca was an undocumented worker who couldn't cash the ticket. When he offered his wife's co-worker $1,000 to cash the check, she happily did as he asked, but kept the full amount.
California Man Loses Lottery Ticket & 1 Million Dollars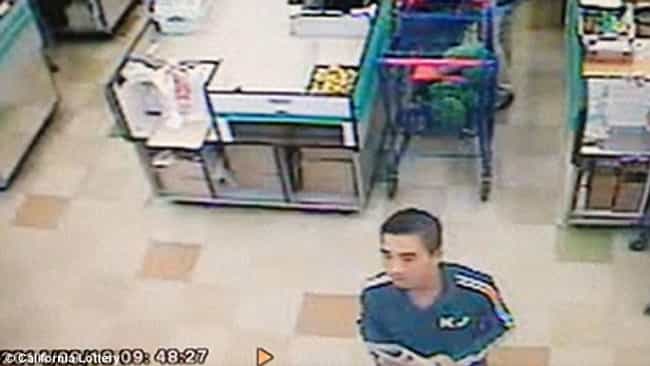 A man in Rosemead, CA became the punching bag of the Internet when he bought a Powerball ticket that was worth $1 million, but for some reason never came forward to claim his cash. According to NBC Los Angeles, the employees at the supermarket where the ticket was purchased that the man knew he won, but may have lost his ticket, which makes this entire story even more depressing.
Lottery Winner Has to Split Winnings with a Waiter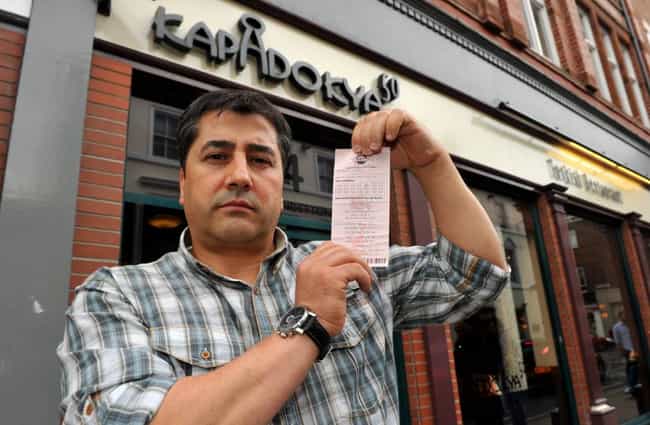 In 2014, a waiter pestered his boss about buying lottery tickets after he had a dream that the manager, Hayati Kucukkoylu, was showing off a briefcase full of cash. Kucukkoylu went out and bought some lottery tickets and lo and behold – he won $1.7 million. Even though the manager bought the ticket and guessed the numbers, the waiter felt that he was entitled to half of the money since he was the guy who convinced his boss to buy a ticket in the first place. A judge ruled in favor of the waiter, saying he was "a strong believer in the power of dreams, he interpreted his own dream to mean that he and Mr. Kucukkoylu would win the lottery," and that they were equally deserving of the winnings.
See what bad things happened to this international lottery winner.
Lottery Winner's Son Steals $51 Million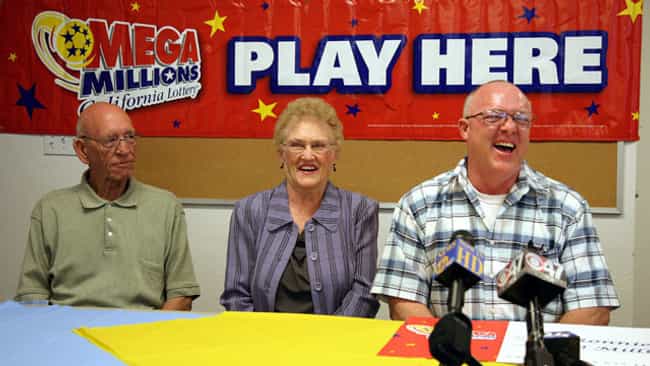 In 2012, 76-year-old Etta May Urquhart claimed that her son stole her winning lottery ticket worth $51 million. The theft occurred when Etta took her ticket tot he gas station where she bought it, and had her son endorse the winning ticket. After she took her son to court, he alleged that since he gave her the money to purchase the ticket that the money was his, but she said that she bought the money with her own savings.
After receiving some of the winnings, Urquhart's son bought  four homes, 10 cars, a watercraft, and a motor home.
Jack Whittaker Drags Everyone Around Him Down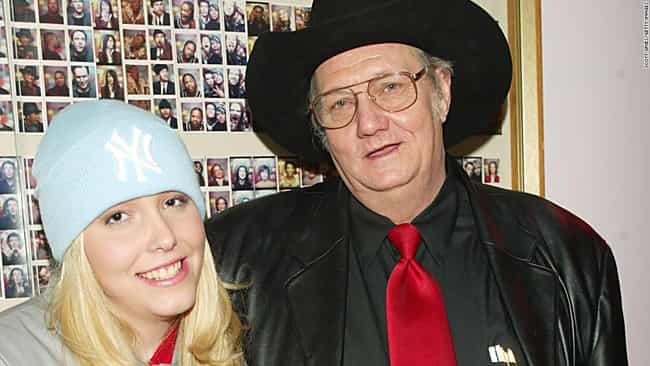 When Jack Whittaker won the lottery he was already a millionaire. So when he was awarded $314 million he probably figured that he could do no wrong. Whittaker opted to take his prize as a one-time payout of $113,386,407.77, after taxes. Shortly afterwards his car was robbed of $545,000 in cash that Whittaker carried around in a suitcase. After that things continued to go downhill. Family members died of drug overdoses, and friends of family followed suit, but Whittaker somehow managed to survive.
Ryan Magee's £6.4 Million Blunder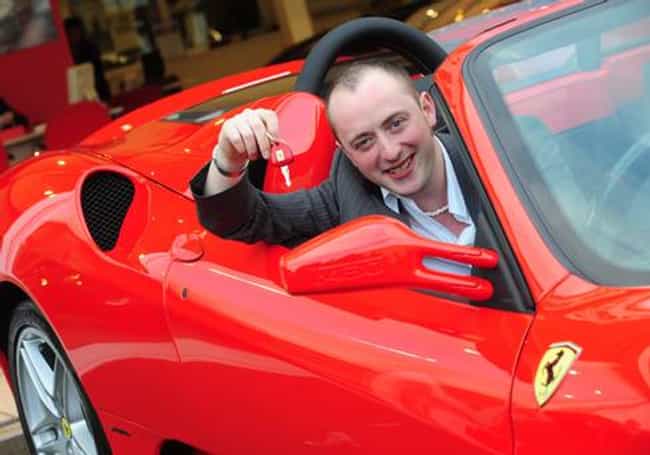 Ryan Magee made quite possibly the biggest mistake that a lottery winner can make. When he won 
 £6.4 million in the EuroMillions lottery he immediately went out and bought a £170,000 Ferrari. But his luck didn't last, he's since had to put his home up for sale, broken up with his wife, and his business went belly up. In February of 2015 he was pulled over while driving a Ford Focus. 
Sharon Tirabassi Spent $10 Million in 10 Years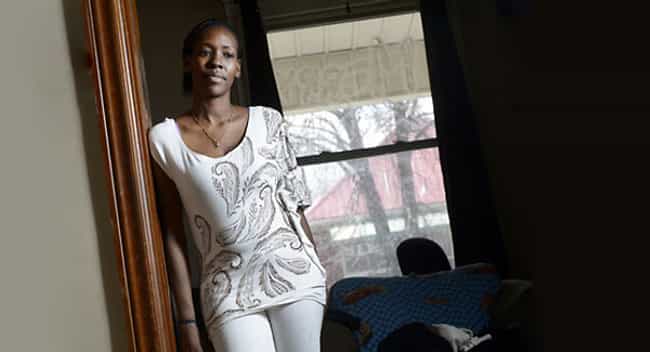 Sharon Tirabassi won $10 million in Ontario and she almost immediately started buying everything under the sun. To hear Tirabassi explain it, she bought a "big house, fancy cars, designer clothes, lavish parties, and exotic trips." Couple those things with loaning money to friends and now she's back to the real world, living paycheck to paycheck.
Lottery Winner Spends Fortune on Drugs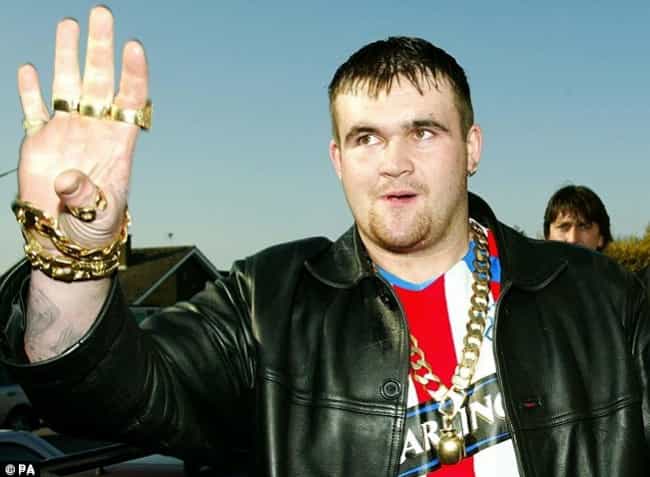 Michael Carroll is a British lottery winner who won £9 million at the age of 19 and went effing crazy. At one point he was reportedly snorting cocaine through a gold pen, while using a catapult to destroy the town he lived in. By 2012 he'd run out of cash and was back on the dole. But don't worry about ol' Mike Carroll, he's got himself a job at a shortbread cookie factory and he's pretty sure things are going to be a-okay.
See which lottery winner spent their money on this crazy thing.
Lottery Winner Goes Missing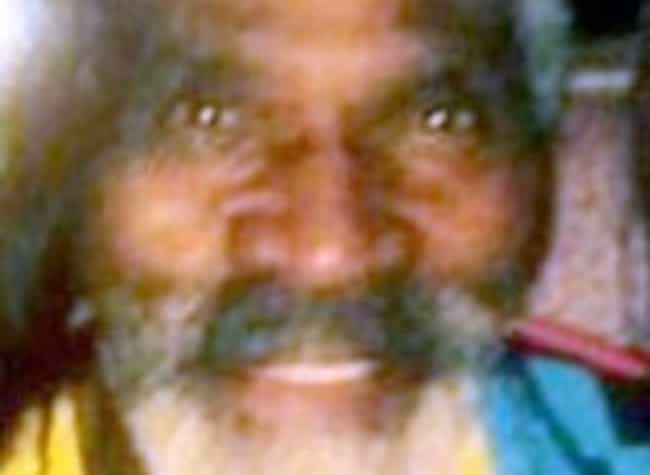 On December 20, 2014, a Michigan man who won  
$20,000 in the lottery went missing. Arthur Neal's family told the police he had won the lottery the day before he went missing. Authorities weren't able to determine whether or not Neal had collected his winnings prior to his disappearance, but his 

house was in disarray and his front door had been left open.
Vivian Nicholson's Money Went Fast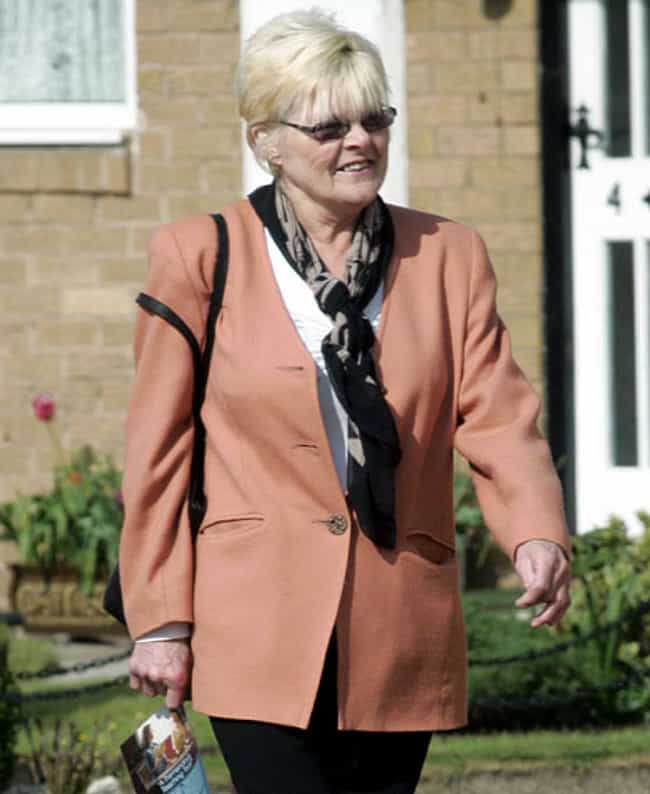 Vivian Nicholson became famous when she told British tabloids that she would "spend, spend, spend" after her husband won 

£

152,319 (the equivalent of £3.03 million in 2015). According to Nicholson, they bought ALL THE STUFF while traveling the world, and for some reason they never thought to save. As of 2007, Vivian was once again looking for a job.
British Mom Sets £1.8 Million on Fire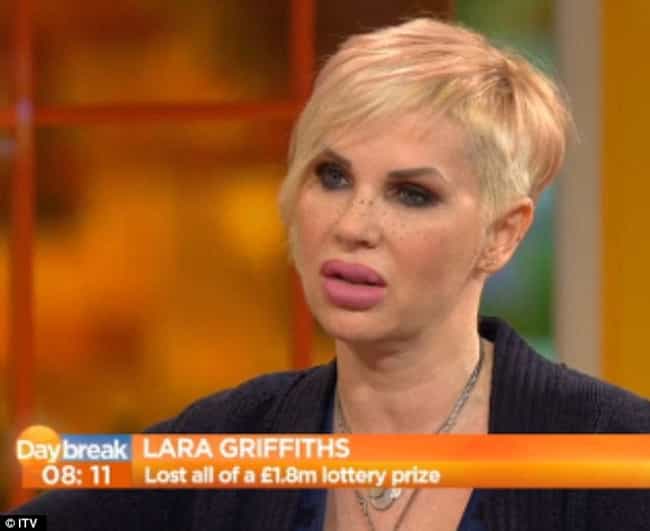 Lara Griffiths had a rough time after she and her husband won 

£

1.8 million from the lottery. After buying a £800,000 barn conversion (whatever that is), a couple of cars (duh, of course), and a few exotic vacations, a fire broke out on New Year's 2010 and that was the beginning of the end. Lara and her husband we underinsured, and their relationship buckled under the strain of their losses.