Where has Macaulay Culkin been? Although his childhood acting heyday is far behind him, Culkin occasionally pops back up in the Zeitgeist (and into our hearts) in a wide variety of contexts, whether it be with his surprising relationship with Mila Kunis or his exceptionally weird concept band that is a tribute to both The Velvet Underground and pizza. He is not alone on the list of child actors who stopped acting, but he does seem to have a certain je ne sais quoi about him that makes his intermittent public appearances extra special. 
The kid from Home Alone has not simply been marveling at his fortune he made as a child. He hasn't come forward with sexual assault allegations like other former child stars. And, despite some rumors about drug addiction, he seems to be doing more than fine now.
Let's explore what happened to Macaulay Culkin since those days when he was thwarting inept criminals and making millions in the process.
Macaulay Culkin Became Emancipated From His Parents At 14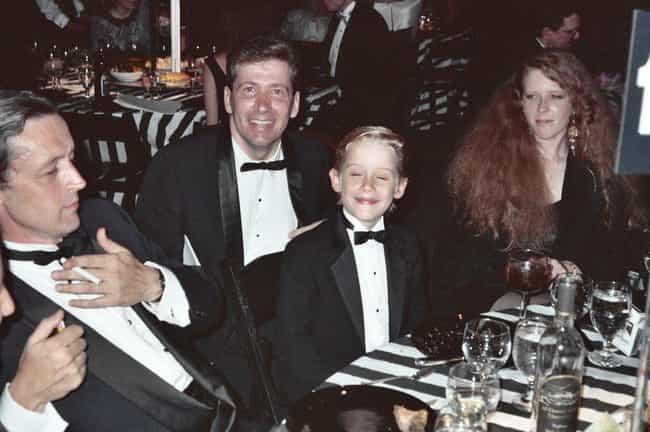 Culkin's dad Kit was his manager, and he didn't have a great reputation around Hollywood. He was a heavy drinker, arrogant and domineering –  the stereotypical parent of a child actor, but worse. Culkin's mom Patricia wasn't much better, which ultimately led to a brutal custody battle that seemed to have a lot more to do with Macaulay's amassed wealth then their shared DNA.
Culkin retired at 14 with a fortune that ranged anywhere from $17 million to $50 million, depending on the source, and sought representation so he could be legally emancipated from his parents; he was within a year. Kit Culkin recently told Daily Mail that Macaulay is no longer his son.
The Pizza Underground Is His Ironic Band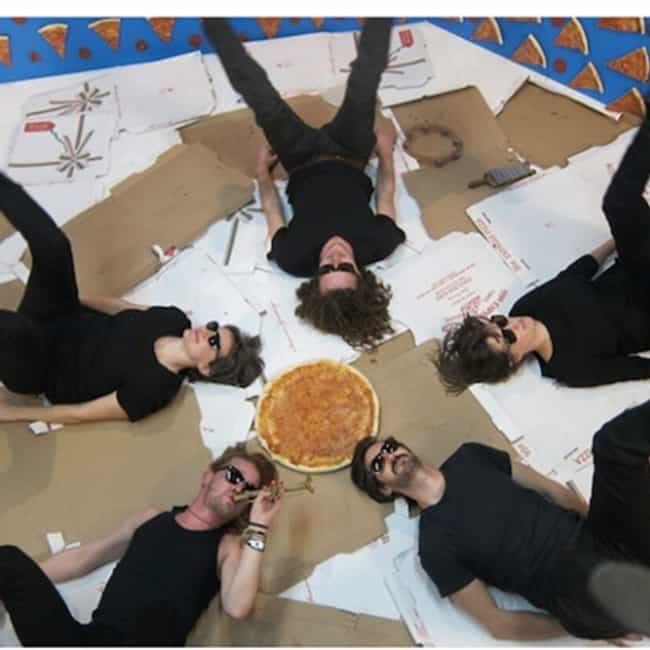 The Pizza Underground formed in 2012 and it's both ridiculous and riveting. The group claims to be a Velvet Underground tribute band, which it generally is, but it replaces lyrics to their songs with pizza themes and puns. One band member, Deenah Vollmer, even "plays" a pizza box.
The band has received… mixed reviews. In 2014 at Nottingham Rock City, they were violently ushered off-stage by irate onlookers who threw pints of beer at them just 15 minutes into the show. They canceled their ensuing European tour due to something they called a "cheesemergency." Somehow, as of late 2016, the band was still at it, claiming they had a free album on the way, but it's unclear if they're still working as their social media has become rather silent.
There Have Been Rumors About Drug Addiction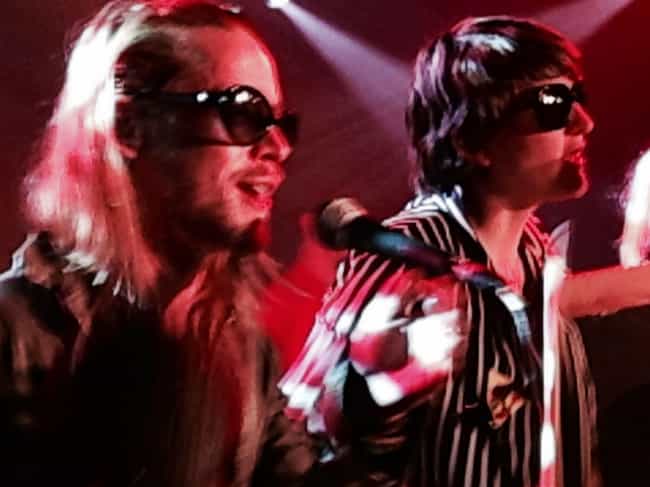 In 2012, rumors of Culkin having serious drug problems started flooding tabloids. It started with an photo snapped of him in which he looked a bit on the unhealthy side. It was shortly after his breakup with Mila Kunis, and he had been arrested for drug possession in the past, which added fuel to the fire. Culkin, of course, was not pleased with the press, but it was more about the tone of the coverage that he found most offensive.
"I was not pounding six grand of heroin every month or whatever. The thing that bugged me was tabloids wrapping it all in this weird guise of concern. No, you're trying to shift papers," he told The Guardian. Whether or not he did have a battle with drugs isn't illuminated, but he seems to be in a good place now.
He Wrote A Book Entitled "Junior"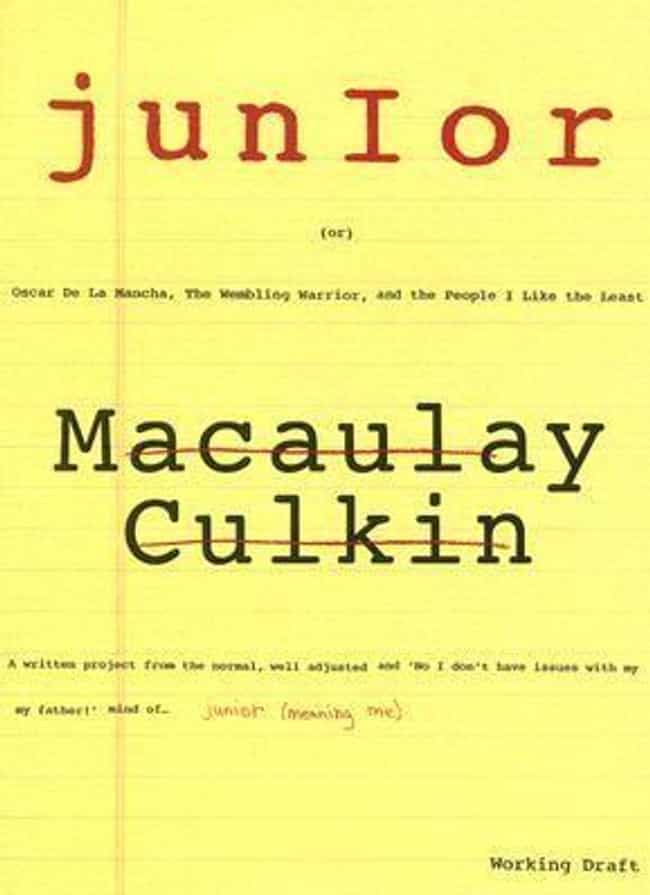 Macaulay Culkin's not-novel, Junior, is hard to classify. When ABC News reported on it in 2006, they had such a difficult time summarizing it, so they opted to include the entire introduction of the book in their article. Junior takes on many literary (and non-literary) forms: a collection of vignettes, some stream-of-consciousness, and even cartoons. It is an autobiography, in many ways, as it's about a child star with daddy issues, and yet claims not to be.
Perhaps the real title of the book says all it needs to say: Junior, or Oscar De La Mancha, The Wembling Warrior, and the People I Like the Least. Not A Novel. A written project from the normal, well adjusted and 'No I don't have issues with my father!' mind of … junior (meaning me)
He Guest Starred In A Web Comedy That Spoofed … Himself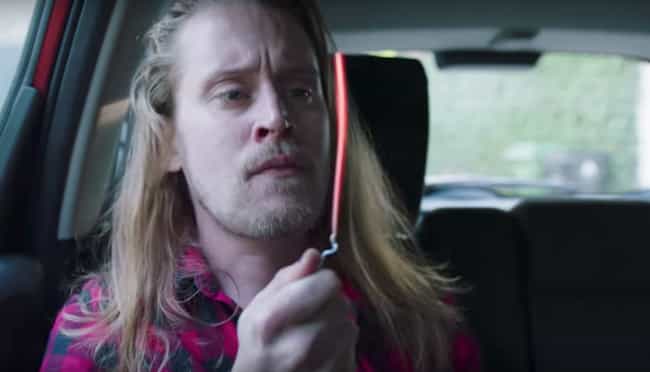 In the first episode of DRYVRS, Macaulay Culkin plays a sadist broken by abandonment issues who, along with creator Jack Dishel, is accosted by an armed robber. Culkin deals with the robber in a creative fashion before tying the man up in his basement. There are an abundance of not-so-subtle nods to Home Alone in this five-minute episode, like when he heats up a coat hanger to burn the attacker. Things get much darker than his childhood series, though, and that's the whole point.
Culkin has done a number of similar projects that hearken back to his acting youth, but in a subversive and irreverent way. It seems to be quite cathartic for him, yet he'd be open to other stuff. He told The Guardian, "It suits my personality and sense of humor. But I would be game for something non-self-referential."
The Nature Of His Relationship With Michael Jackson Is Still Unclear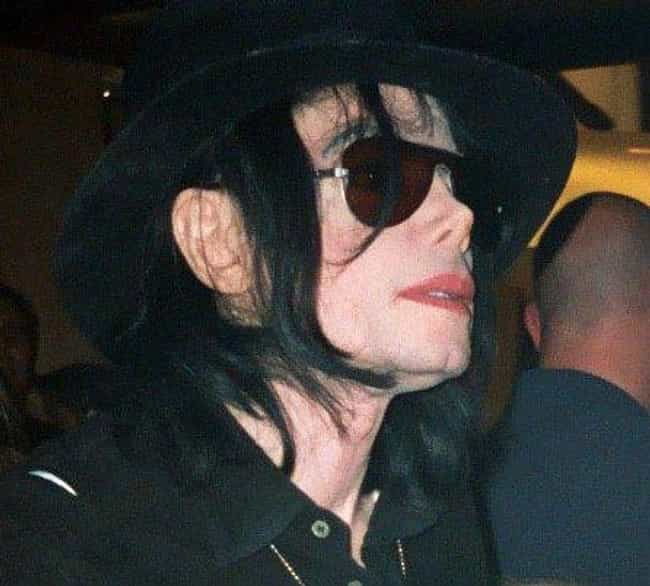 In 2005, Macaulay Culkin took the stand as a witness in the defense of Michael Jackson during the pop star's child molestation trial. Culkin said the notion that Jackson ever molested him was "absolutely ridiculous."
"He never molested me. I think I'd realize if something like that had happened." Culkin did admit to sharing a bed with Jackson, saying he spent the night at Jackson's home on numerous occasions before he turned 14. At the time, Culkin's recollection of the relationship was inconsistent with that of witnesses, including employees at Neverland Ranch.
Culkin Started An Epic Meta-Meme With Ryan Gosling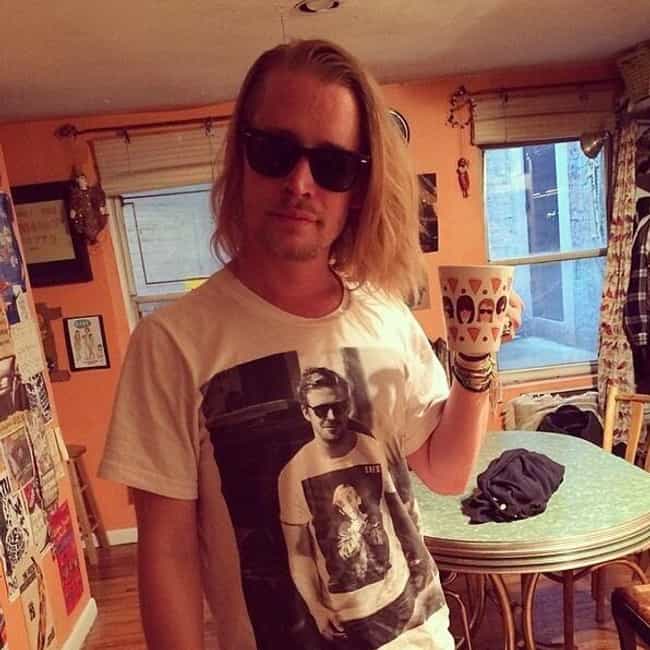 On March 22, 2013, Ryan Gosling was spotted wearing a tee shirt depicting a young Macaulay Culkin on the cover of LIFE magazine. A year later, Culkin responded by wearing a tee shirt depicting the photo of Gosling wearing his tee shirt. And so it began. Thus ensued an infinite loop of Gosling wearing Culkin wearing Gosling wearing– you get it.
Despite being somewhat reclusive, it shows Culkin is still willing to have fun with his celebrity, and the internet sure as hell is, too.
Ryan Gosling + Macaulay Culkin forever could possibly be the best GIF ever. pic.twitter.com/wRPiYDq6Ao
— brodiewest (@brodiewest) July 14, 2014
Living In Paris Helps Him Avoid The Paparazzi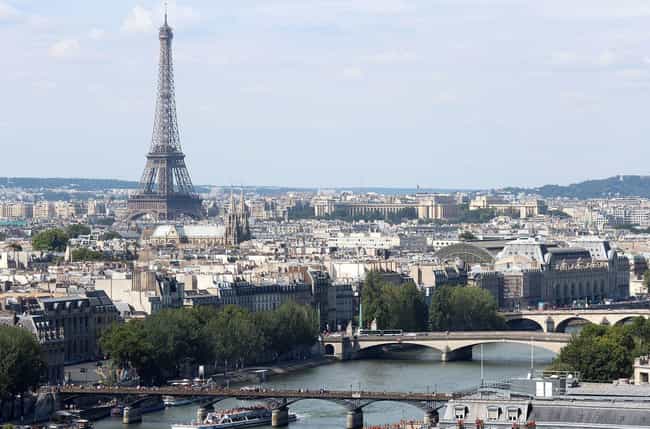 Culkin travels back and forth between New York and Paris, but prefers living in the French capital because of the locals' relative indifference toward him. He very much does not want to be in the spotlight, and has largely avoided interviews for the last 10 years. He did, however, sit down with The Guardian to discuss the very topic of why he's avoiding the limelight.
"I don't just turn my back, I actively don't want [publicity]. The paps go after me because I don't whore myself out."
That said, he still participates in projects that put him in the public eye, at least to an extent.
His Managers Are Quite Protective Of Him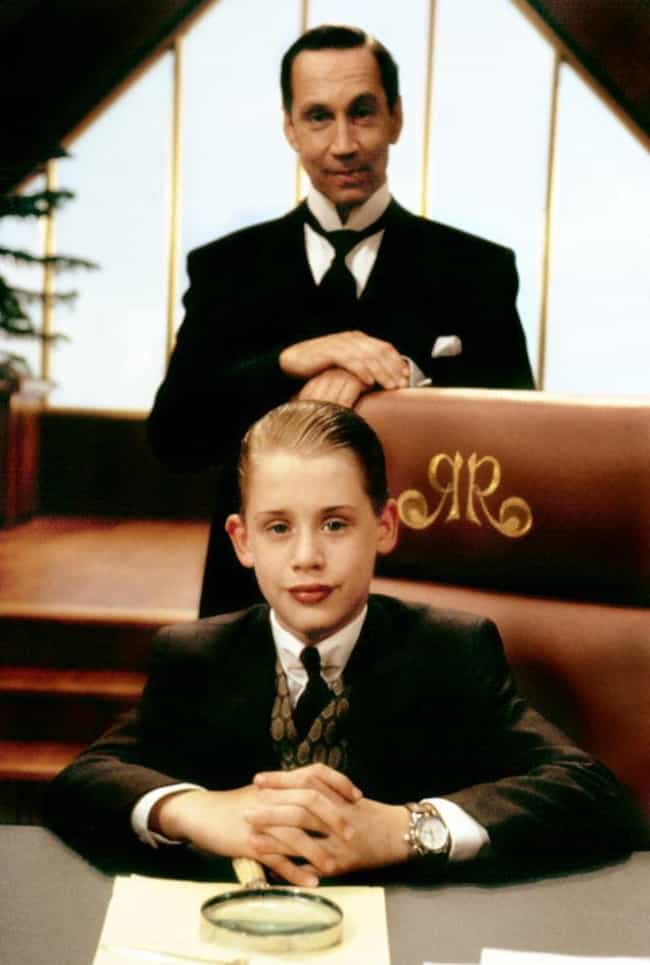 When Rhik Samadder of The Guardian got an opportunity to sit down with Culkin in the summer of 2016, it marked the former child actor's most prominent public outreach in a decade. Before the interview, Culkin's managers told Samadder not to ask about regrets because "regrets sounds too negative."
Part way through the sit-down, Samadder tried to ask about Culkin's relationship with Michael Jackson, and again, a manager interjected, "I think it's best you don't." Samadder noted that it seemed Culkin actually wanted to discuss this, saying, "It's not that it's a painful topic," before his managers put the kibosh on the conversation.
His Relationship With Mila Kunis Lasted Eight Years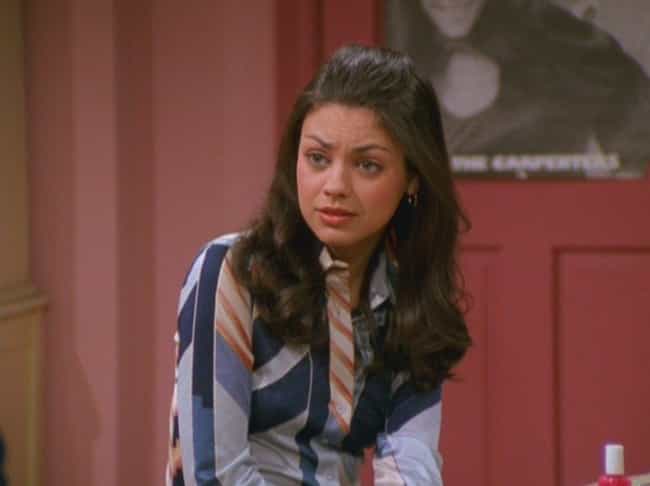 It's pretty common knowledge that Macaulay Culkin dated Mila Kunis. What people might not realize is that it was an eight-year-long romance that ended in 2011. Part of the issue was Culkin's lasting fame. Kunis told Howard Stern that his celebrity was "abnormal." Walking down the street was impossible as fans would just lose their minds upon seeing the retired child star.
Though she never said explicitly that was the cause of their breakup, it's implied, but there's also some allusion to her disbelief in the construct of marriage, at least at the time, which may have also been involved in the split.
Culkin Has Done Voice Work On "Robot Chicken"
Culkin's guest appearances on Adult Swim's Robot Chicken are probably his most recognizable performances since walking away from the limelight at 14. Culkin voiced a pretty wide array of characters on the claymation comedy show, including himself and, in a stroke of meta-genius, a young Kevin McCallister, the resourceful protagonist of Home Alone.
The episode had a much more realistic conclusion, considering that most eight-year-olds are ill-equipped to successfully ward off two adult robbers. Co-creator Seth Green must have really enjoyed Culkin's performance because they're working together on creative projects.
And He's Starring In Seth Green's Directorial Debut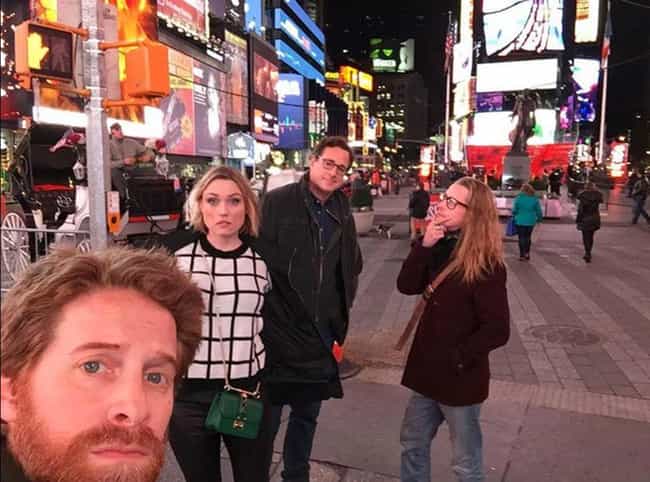 Changeland is a comedy about a young man in crisis, and his relationship with his uber-confident best friend as they travel Thailand together. Green wrote, directed, and starred in the movie – his feature film directorial debut – which was shot in the Asian country over the summer of 2017.
Macaulay Culkin plays a large role in the film, one of his biggest since his semi-retirement from acting at the age of 14. Maybe this role is why Culkin ditched his grunge look.
Kevin McCallister Is All Grown Up And Looking Good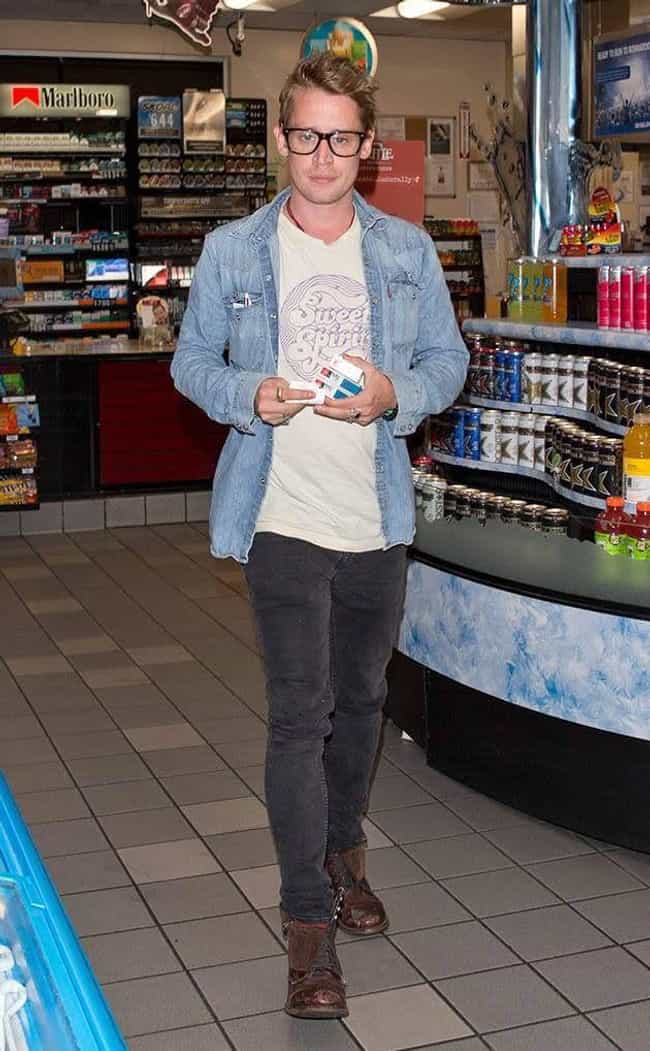 In July 2017, a fan snapped a pic of Culkin in a convenience store. While Culkin (quite reasonably) doesn't look jazzed about the encounter, he does look pretty fly. A CNN piece points out the extreme change in Culkin's appearance since his alleged 2012 drug problems, and indeed the actor looks like he's in the best shape of his life.
Given that his managers categorized Culkin's 2016 interview with The Guardian as a "comeback," it's quite possible we'll be seeing more and more of the star.