You've probably been curious at some point about what kind of tips and tricks students learn in beauty school, but few of us have the time or resources to attend cosmetology classes to find out. Just because you don't necessarily plan on doing makeup for a living is no reason that professional tips couldn't come in handy, right? Well, as it turns out, you don't have to send in your application to the nearest cosmetology school to pick up a few pointers from the pros.
These makeup school tips will make your beauty routine a little bit easier and much more glamorous. Whether you're looking for the perfect color of eyeshadow or a simple way to make your eyebrows look more natural, these beauty tips are catered toward everyone who just can't get enough helpful, professional hacks. With just a few simple tips and tricks, you can keep your makeup looking as picture perfect as a licensed cosmetologist.
Contour Your Eyes Just Like You Do The Rest Of Your Face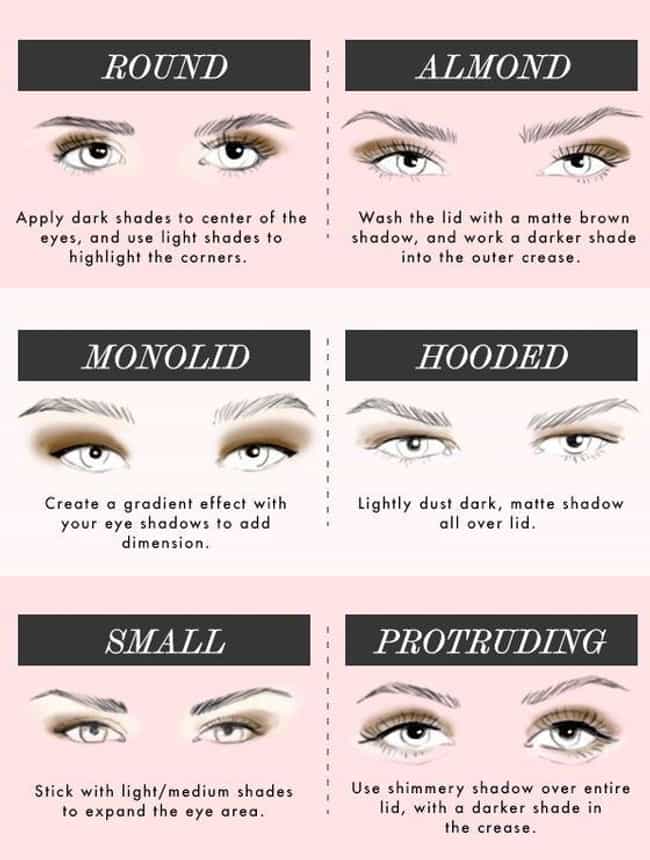 If you're a student of facial contouring, think of eye contouring as sort of like a Ph.D. program. Whether you're looking to make your eyes bigger, add definition, or create more balance, there's an eye contouring hack for you. For round eyes, apply dark shades to the center of the eyelids and highlight the edges with lighter shades. For smaller eyes, stick with light to medium shades to expand the eye area. No matter what shape your eyes are, there's a contouring technique for you to follow.
Mix Your Primer With Your Foundation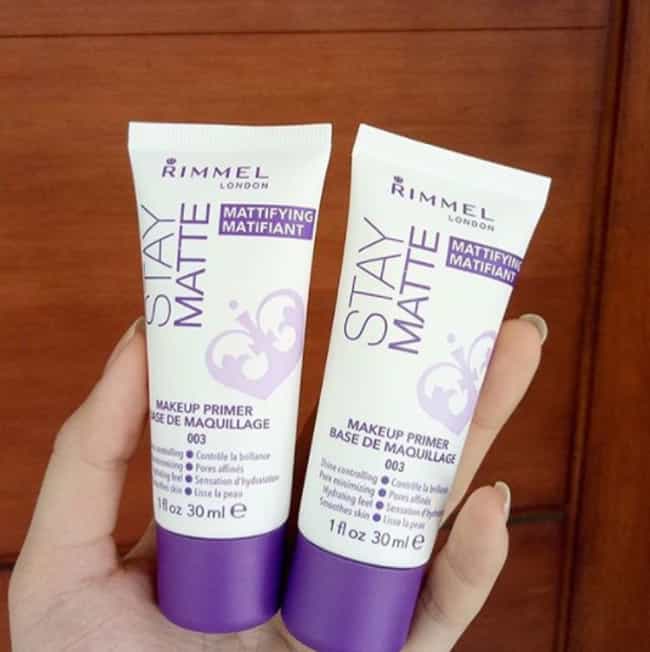 While foundation alone is great for full coverage, if you're looking for a more translucent look, try mixing your foundation with primer. This technique smooths out your makeup and can help you avoid an overly caked-on look. It's also a great way to make your foundation stay in place all day.
Think Opposites When It Comes To Eye Shadow and Eye Color
When it comes to picking eye shadow hues for your eye color, look no further than the trusty color wheel of your elementary school art class. As a rule, you'll want to chose an eye shadow that's on the opposite side of the wheel from the color of your eyes.
For instance, blue eyes should go for shadows with orange undertones such as gold, peach, copper, or bronze. People with green eyes should look for colors with red tones, such as plum or wine. Brown eyes are fairly neutral, so almost any shade will work well, from earthy tones to more standout colors such as blue or purple.
Not All Concealers Are Created Equal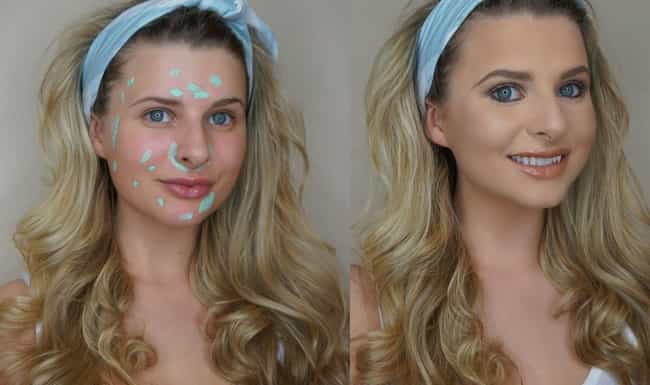 While it may be tempting to dab at every unwanted blemish on your face with a flesh toned concealer, there's actually a much more effective way. Opposite colors cancel each other out, so try covering redness with a green-pigmented concealer, pinkish spots with yellow concealer, and bluer tones, such as under-eye circles or discoloration, with a concealer that has more of an orange tint.
You Should Think Of Your Cheeks As Boobs And Contour As A Bra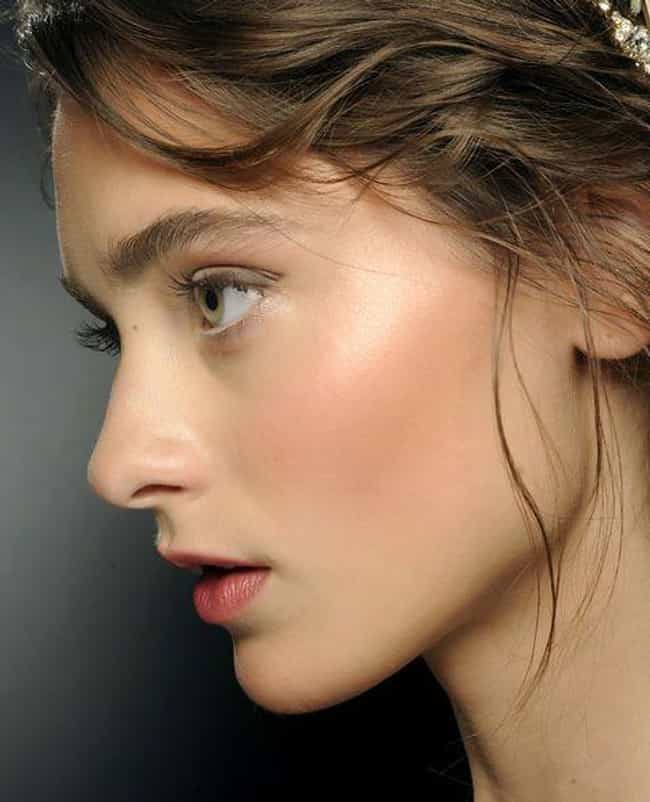 What does a bra have to do with achieving killer cheek bones? As it turns out, it's the center of a nifty visualization technique to help you achieve perfect cheek highlights. As Make Up For Ever artist Lijha Stewart recently explained to PopSugar, "My theory on contouring when you're very first starting out, you want to think of your cheek as a boob and a bra."
"Your cheek has three different parts. It has the underwire, which is the contour, and it extends from the top of the ear and goes down. So where does your blush go? Right in the center of your cheek—that's the fleshy portion of your breast, where you want the most volume. We all have tricks when we're buying a nice push-up bra—perhaps it's getting a racer back or a front clip that brings your cleavage up a notch. That's exactly what you can think of when you're using a strobing color. It's taking your cleavage, or cheekbone, to the next level and really pops that highlight. Apply it on the highest part of your cheekbone, where you want a lot of volume."
Break Up Your Eyeliner Application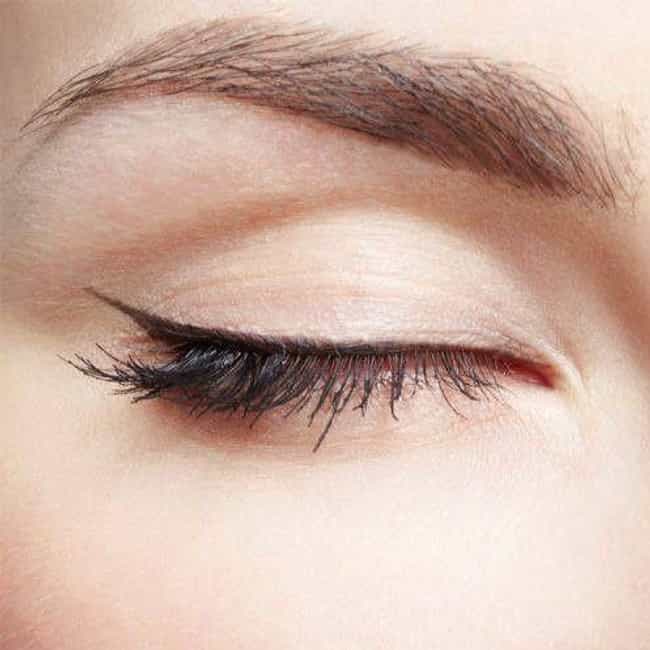 When it comes to applying eyeliner, the straight shot from inner eye to wing is not the best way to go. The eyeliner can get caught on loose skin on the way across, which may cause unsightly bumps or smears. Instead, try stopping for a break at the center of the lid before finishing your wing.
Take Your Time On Your Lips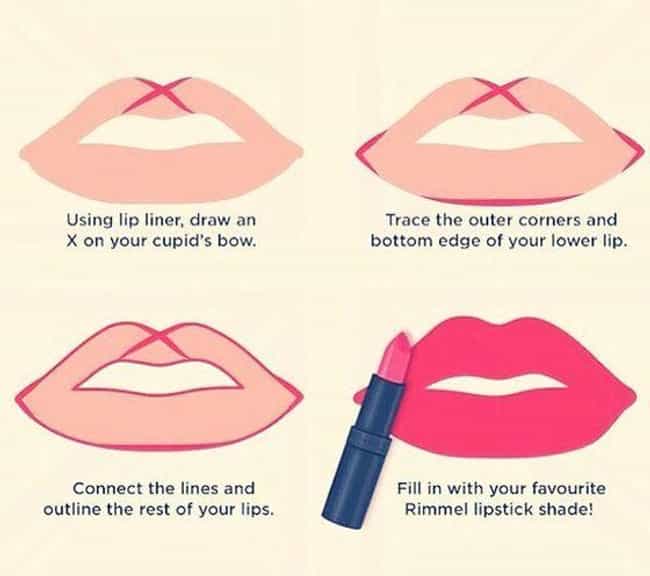 Rather than trying to apply your lip liner in one swoop, try the four directions trick: use your liner to place an X at the north point of your cupid's bow, outline the southern point at the bottom center of your lips, and then line the east and western points in the corners. Finally, connect the dots. Breaking up the process will help keep your hand steadier and allow for fewer mistakes in your lines.
Always Use Powder If Photography Is Involved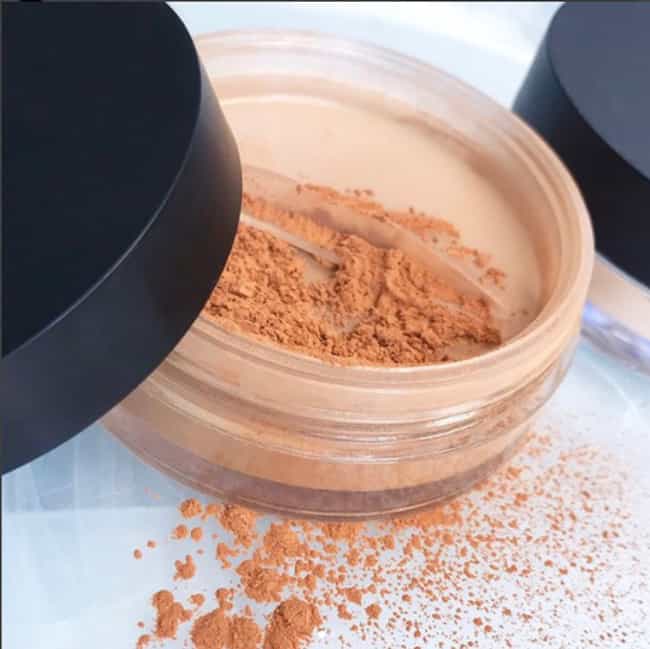 Even if you're not a powder fan, it's best to at least establish a begrudging friendship with it when photography is involved. The reason that makeup artists are always approaching actors with a powder brush between takes is because it helps cut down on shininess from photographs or film.
Use Primer And Avoid Overlining For More Natural Looking Brows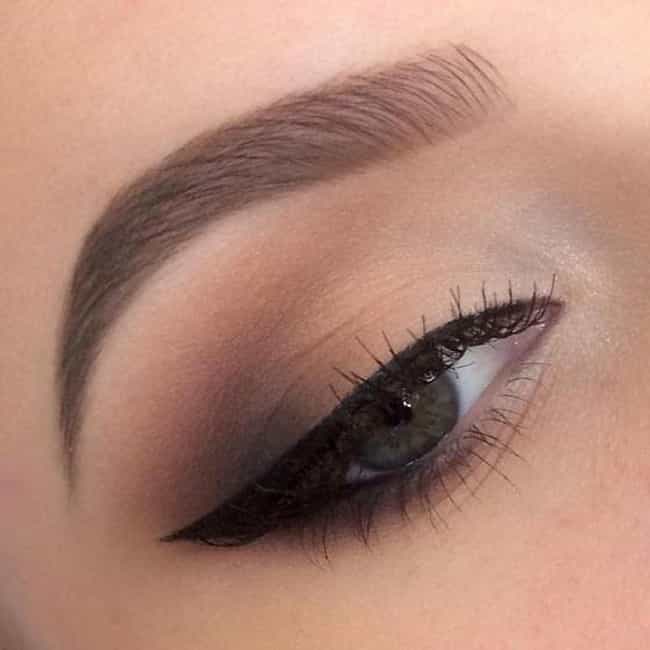 To avoid eyebrows that look painted on, start by lining the full bottom of your brow, but only line the outer 3/4 of the top before filling them in. It might look weird at first, but after you blend with a spoolie, it'll look totally natural. Applying primer before drawing your brows can be especially useful in preventing them from fading as the day goes on.
Use the Dotting Method When Applying Concealer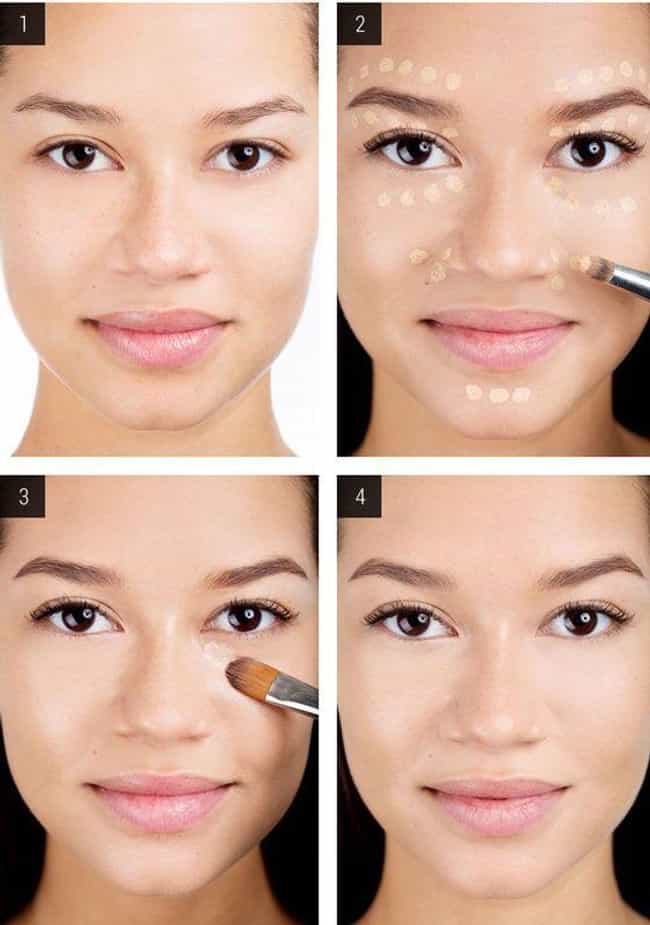 Rather than placing one big dab of concealer over the spot you want to cover, instead try applying it in tiny dots around the area. It'll be easier to blend and will end up looking much more even. Applying concealer to places you may not have thought to in the first place can also be useful: adding a little above and below the brows can open your eyes and brighten your face.
Using The Right Brush Is Incredibly Important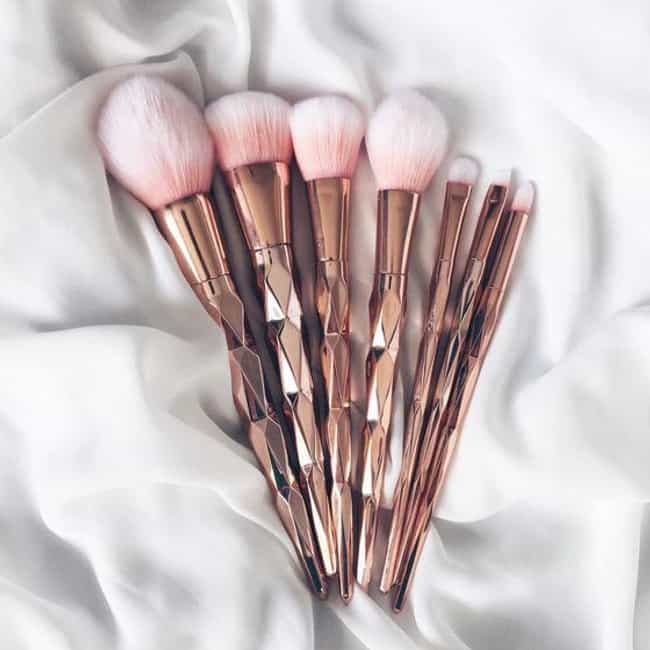 Using the correct brush in each step of your makeup process will add a completely new level of polish and glam to your look. Makeup artist Troy Surratt says that finding the right brush is key—he spent ample time and energy trying to find the right set for himself. Taking care of your brushes and washing them regularly is a great way to preserve their integrity while also caring for your skin by preventing blemishes from bacteria.